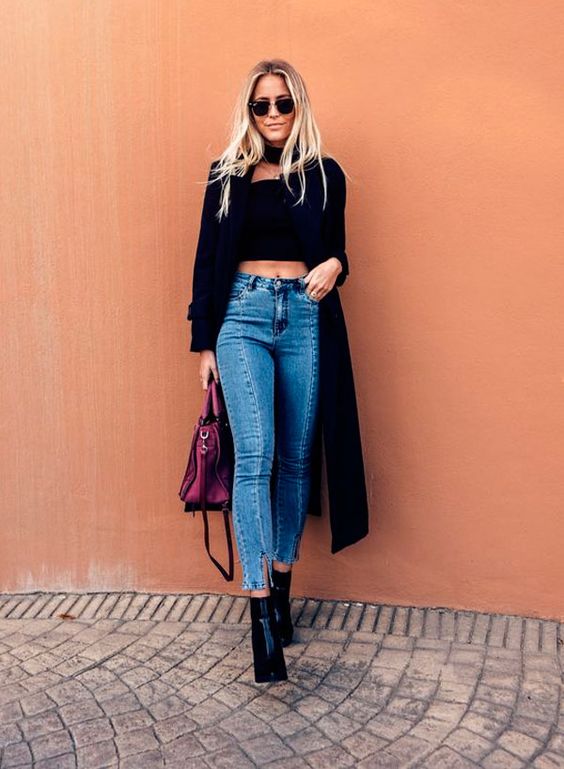 Black boots are a wardrobe staple for every woman. From thigh-high boots to black booties, black boots are comfortable, timelessly trendy, and match pretty much everything.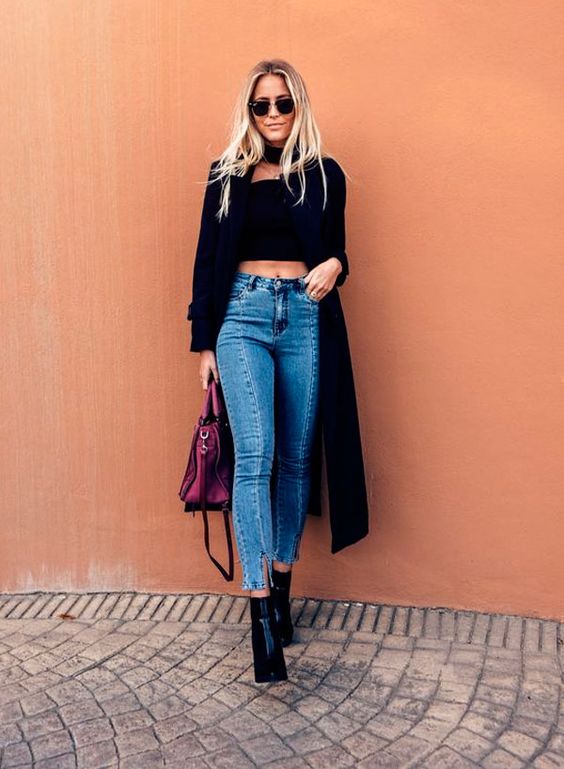 via
If you have enough black boots, you'll never be at a loss for which shoes to pair with an outfit ever again. These five trendy black boot styles are ultra-versatile essentials for your fall and winter wardrobe.
1. Black Waterproof Leather Chelsea Boots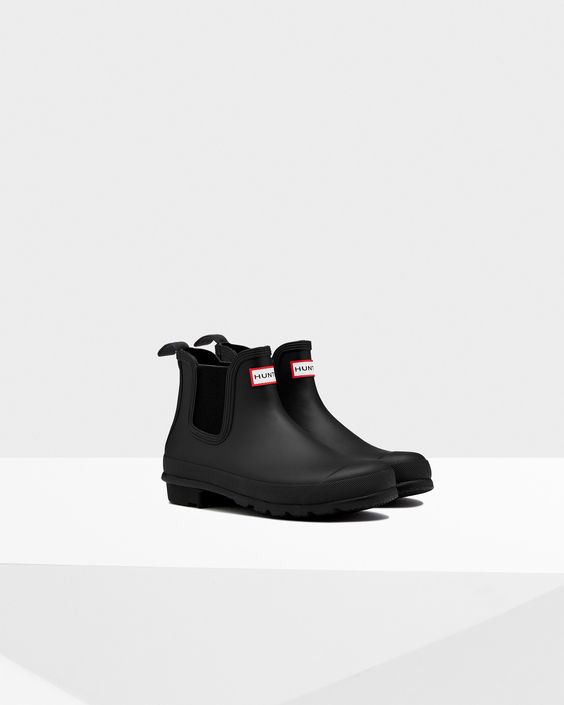 via
Waterproof Chelsea boots are an ideal option on days when the weather is a little rough but doesn't warrant big clunky rain boots. Their waterproof exterior and thick soles will get you through gloomy days when there are light showers and puddles in the street, but their stylish ankle cut and elastic sides don't look bulky and pair well with any trendy autumnal outfit.
These boots are protective, comfortable, and ultra-versatile. They are a must-have during the seasonal transitions between fall and winter and winter and spring when the weather complicates shoe choices. Wear these boots with cuffed jeans or leggings for a streamlined finish.
2. Black Stiletto Booties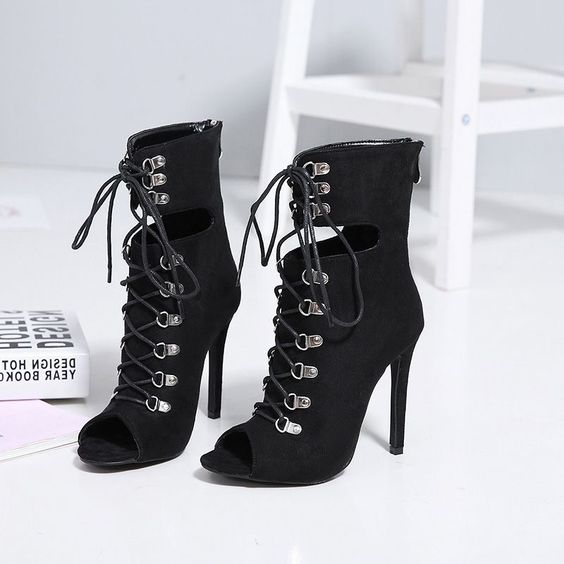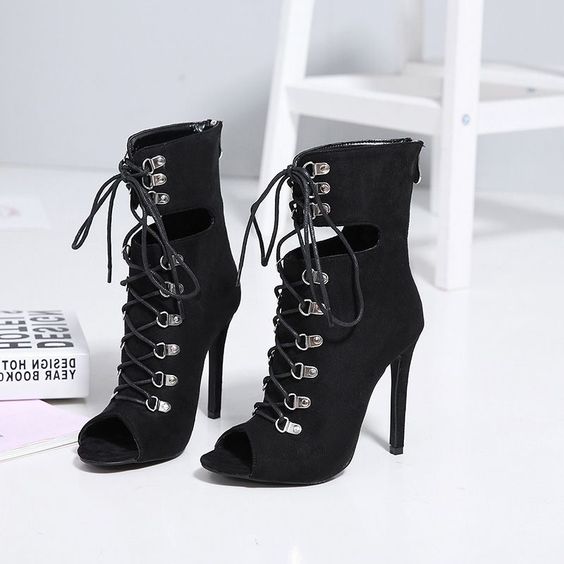 via
Black stiletto booties are the glamorous boots that every woman needs in her closet. These daring booties are always there to give you an extra boost of confidence when you need it most. It's almost impossible to feel anything less than stylish and sexy when you're wearing stiletto booties.
These booties are more versatile than you might think. You can pair them with anything from skinny jeans and a blouse to a bodycon dress. They add a bold finish to virtually any outfit.
3. Black Suede Over-the-Knee Boots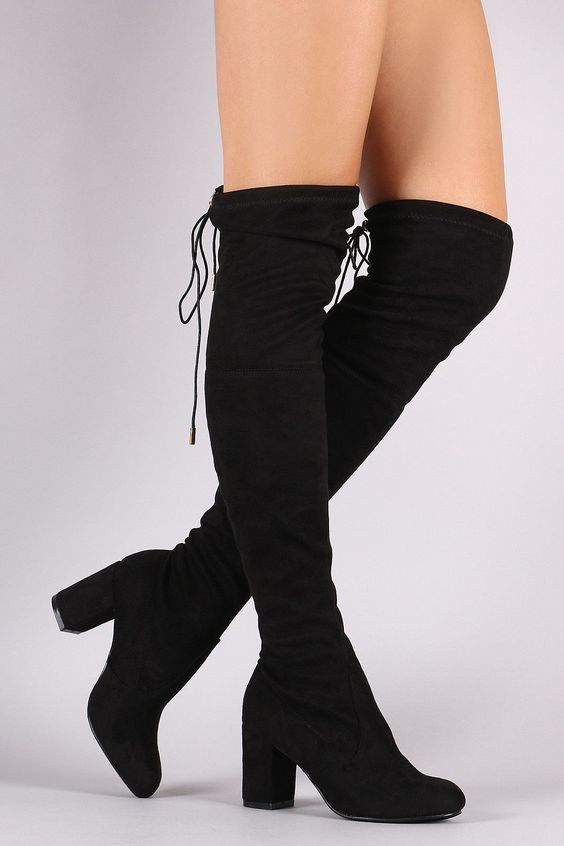 via
Black suede over-the-knee boots are the picture of sleek and sexy elegance. Their ultra-high rise automatically makes your legs look longer and slimmer, especially if you choose boots with an elevated heel.
These boots add a feminine, flirty finish to a wide range of outfits. They balance out loose sweater dresses and T-shirt dresses and add a sleek finish to a simple pairing of leggings and an oversized sweater.
4. Black Knee-High Leather Boots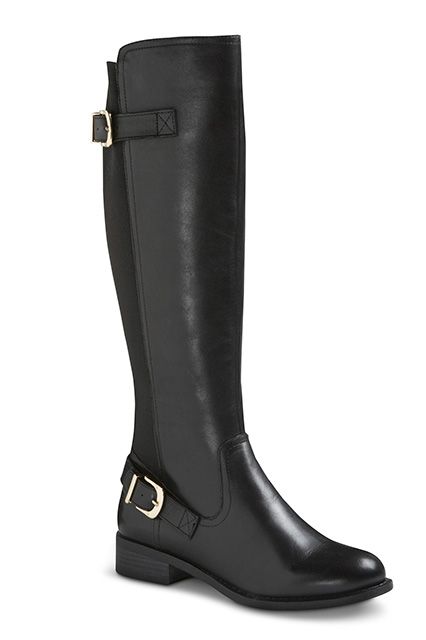 via
Simple, flat black leather knee-high boots are comfortable, durable, and the perfect go-to shoe when you're looking for a stylish but understated finishing touch for your fall or winter look.
A metal buckle or low chunky heels adds character to knee-high boots without detracting from their purposefully simple style. Layer knee-high leather boots over high-rise socks and pair them with leggings and an oversized tee or sweater to create the perfect stylish, simple outfit for everyday wear.
5. Chunky Black Combat Bots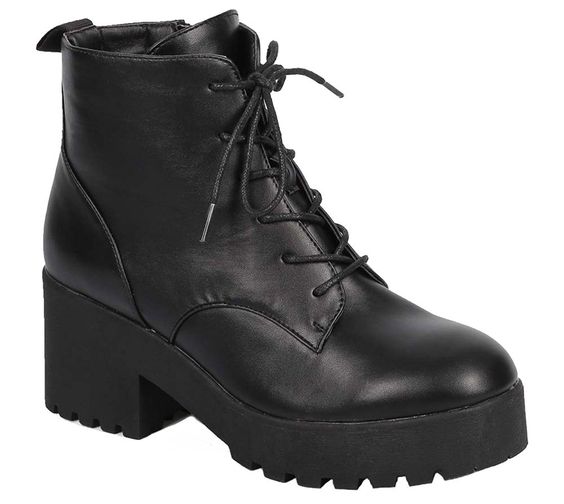 via
Black combat boots are a bold but versatile addition to your closet. They are an ultra-trendy statement piece, but they won't completely steal the show of your look.
The short, chunky design of combat boots can look bulky if you don't style them right, so make sure to pair your combat boots with other pieces that help balance them out. Combat boots pair well with cuffed boyfriend jeans or a tights and mini skirt combo.