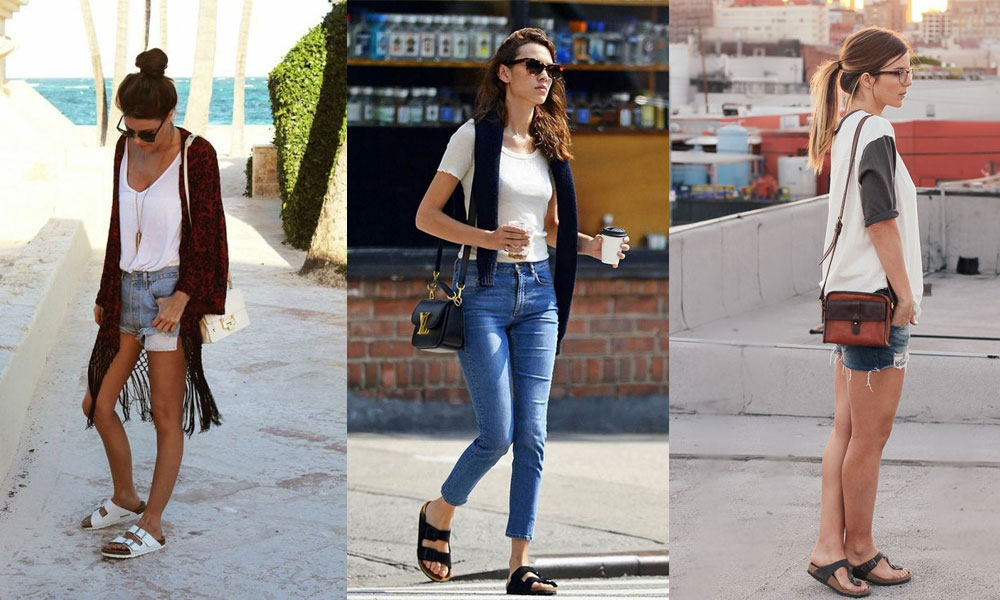 Birkenstocks originally rose to popularity during the counterculture movement of the late 1960s and '70s, which is likely why they are still linked to "hippy fashion" today. Although they gradually became less in-demand throughout the 1980s and early 1990s, Birkenstocks became a must-have trend by the end of the twentieth century. Today, nearly two decades into the twenty-first century, Birkenstocks have cycled back to the height of contemporary fashion.
It seems like almost every woman has a pair of Birkenstocks in her closet, and for good reason. The classic shoes are comfortable, supportive, versatile, and uniquely cute, which is probably why they haven't stayed off the top trends list for long in the last fifty years. Some women embrace the hippy vibe, while others pull off Birks as part of a more modern, casual look. No matter what your normal style preferences are, you can create a wide range of cute and contemporary looks with what women throughout many decades have argued are the greatest shoes in the world.
1. Have Fun With the Hippy Look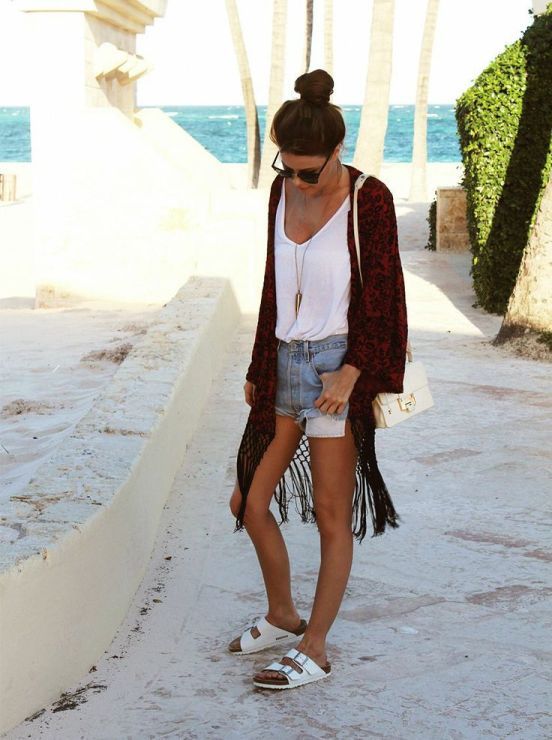 If you're going to wear Birkenstocks, sometimes it can be fun to wholeheartedly embrace your inner hippy with your outfit. Try loose, colorful clothing like gypsy shorts, parachute pants, or an oversized kimono with a bright and busy print.
It's a good idea to pair Birks with just one or two other pieces that give off a strong hippy vibe. Keep the rest of your outfit modern with distressed denim or a fitted crop top to ensure a carefree and stylish finish and avoid creating a look that comes off as costume-y.
2. Dress It Down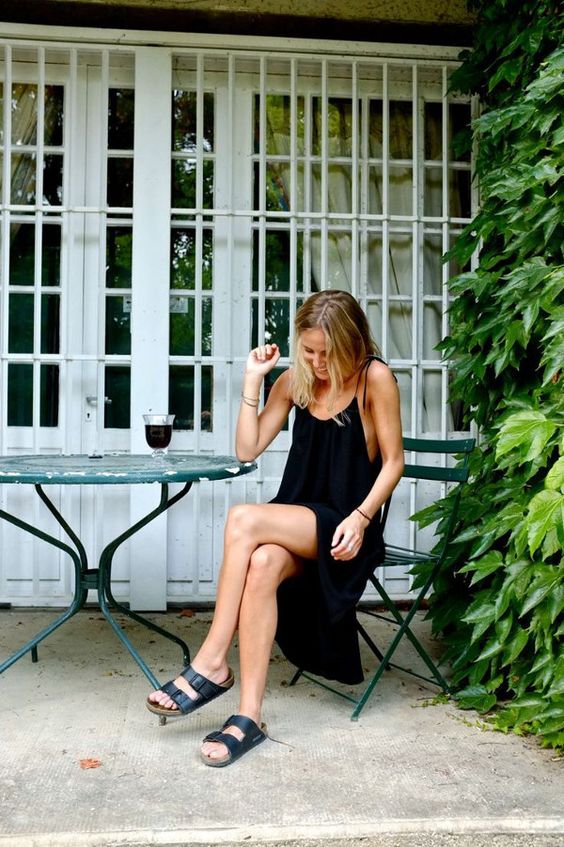 Birkenstocks are inherently very casual. They are shoes that are designed for long walks down a dirt road or dancing at a music festival, not wearing to an office meeting or brunching in the city with your girlfriends. However, the casual nature of Birks doesn't mean that you can only pair them with outfits that are already casual. In fact, you can use your Birkenstocks to dress down your look. These classic shoes can instantly transform an outfit that might look too formal or professional for any given occasion into a more casual yet just as cute version of itself.
Try pairing your Birkenstocks with a loose, summery dress or romper to create a cute and carefree finish for your look. You can also pull off a flowing maxi skirt or dress with Birks peeking out underneath if you're feeling a little whimsical.  However, try to stay away from tight skirts or dresses with Birks, as the chunky shoes and snug-fitting clothing tends to look a bit imbalanced. While it's probably not the best idea to rock your Birkenstocks in a truly professional setting, you can even wear a loose-fitting blazer with Birks. Pair this unlikely combo with a fitted crop top and distressed cutoff jeans.
3. Pair With Denim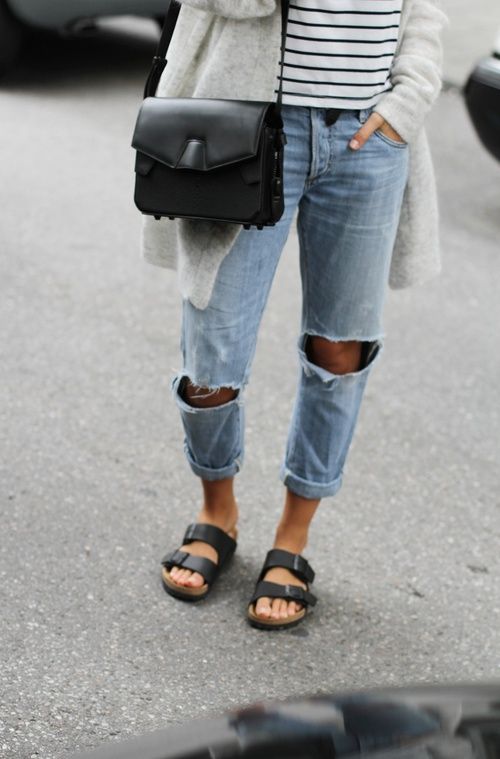 Denim and Birkenstocks are two comfortable, timeless wardrobe must-haves that go hand in hand. Go classic with distressed cutoff jeans in a light wash. Cuff the hem of your jeans to balance out your look. You can also rock shorts with Birkenstocks. Try high-waisted distressed denim shorts with a crop top and an oversized cardigan or kimono.
Be careful when pairing your Birks with skinny jeans. Slim jeans fit tightly around your ankles and can make your feet seem bigger and your ankles seem skinnier than they really are when combined with wide, chunky Birks. If you do want to rock skinnies with your Birks, make sure the jeans include some kind of texture or interest near the ankles like a distressed hem or a varied wash.
4. Wear Socks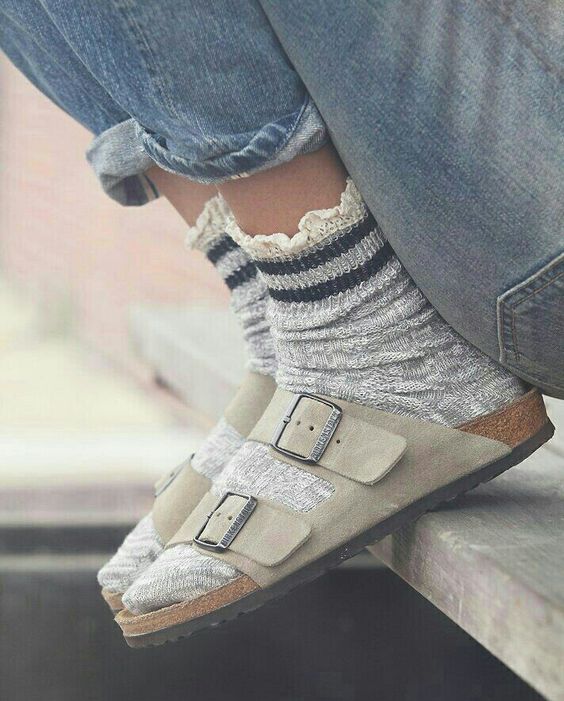 If you really want to embrace the hippy history of Birkenstocks, pair them with socks. Socks and Birkenstocks are a classic combo that many women feel too intimidated to actually try out for themselves.
Wearing socks with your Birkenstocks is definitely going to give your look a hippy vibe, but that doesn't mean it won't look cute or modern. Try pairing Birkenstocks with knee-high socks and a bright summer dress with a relaxed fit for a feminine, boho look. Add a flirty finish to your look by choosing socks with added detail, like buttons or lace trim.
5. Show Some Skin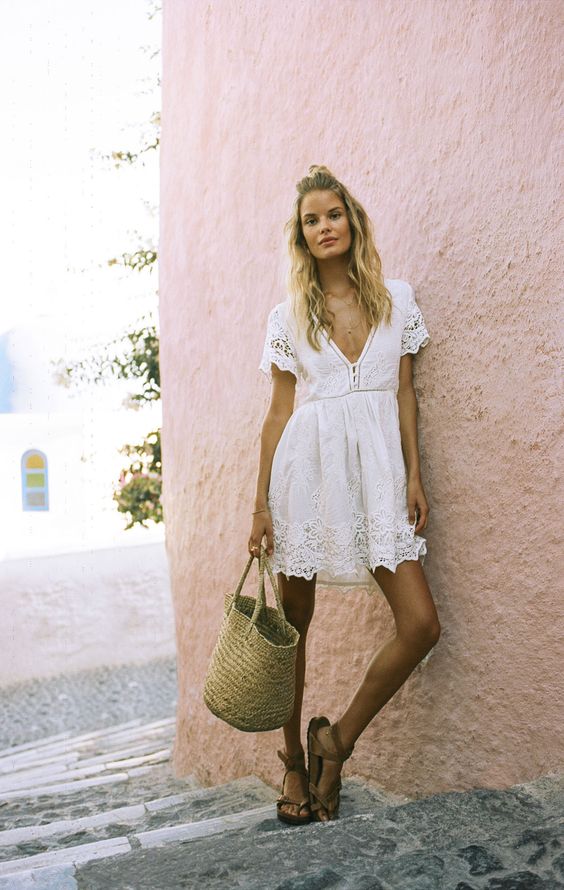 Birkenstocks have the potential to look a bit frumpy and masculine if paired with the wrong attire. A great way to show that you actually can look sexy in Birkenstocks is to make the rest of your outfit a bit revealing.
You don't have to go overboard with revealing clothing. Just balance out your Birks with at least one tight-fitting piece that shows a little bit of skin. Try pairing a fitted crop top with high-waisted jeans or a loose-fitting, off-the-shoulder summer dress.
6. Get Colorful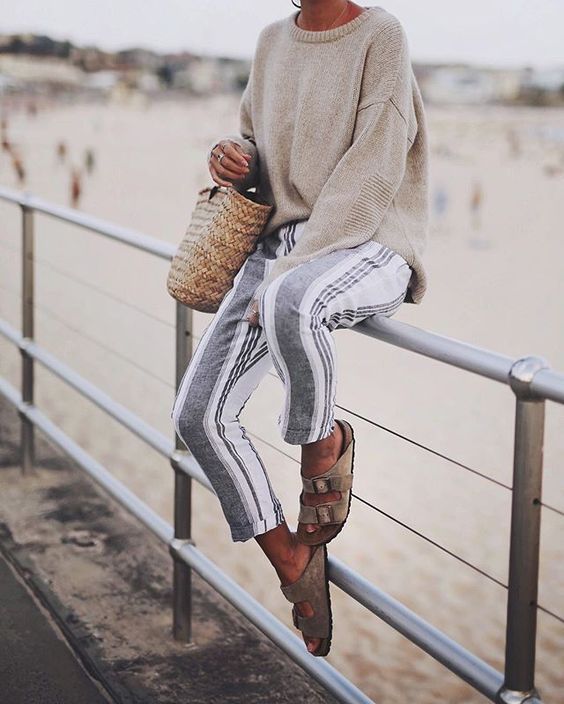 I N S T A G R A M @EmilyMohsie
Birks are designed to look very natural, which makes them a great neutral piece that goes with almost anything. However, they can also come off as a bit drab.
Add color to your outfit to avoid a ho-hum look that lacks interest. Don't be afraid to pair your Birkenstocks with bright, patterned pieces like a flowy dress or blouse with a large, colorful print. If you choose to wear socks with your Birks, try wearing socks in a bright color and match that color with a shade in another piece you wear.
7. Add Accessories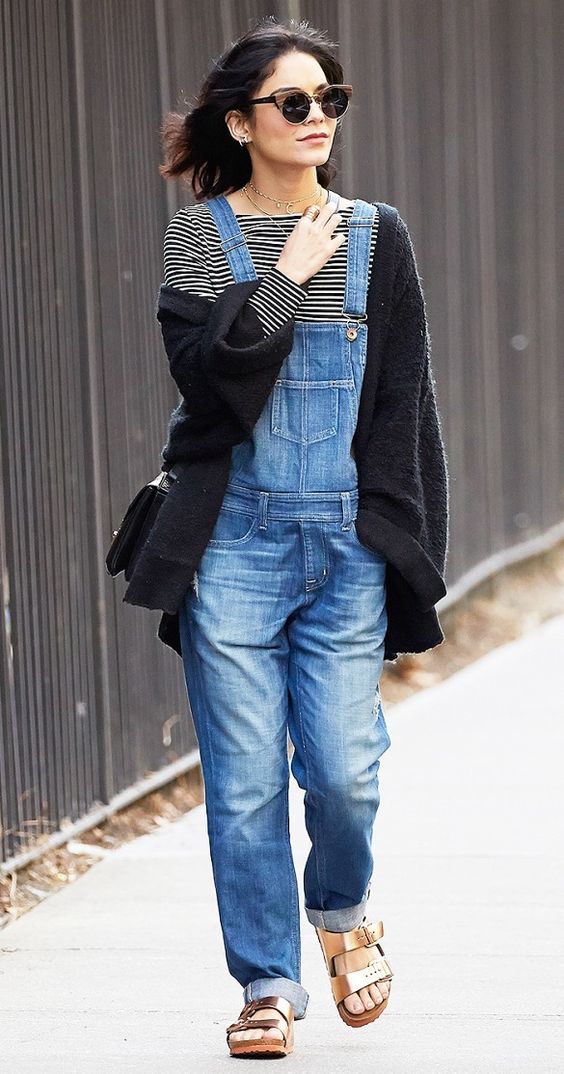 The right accessories can help tie Birkenstocks into your look more smoothly so they don't look out of place.
Try textured accessories like embroidered bracelets, long beaded necklaces, or a gypsy handbag. These boho accessories add a subtle hippy finish to your look that matches the vibe of Birkenstocks without going too overboard.
Birkenstocks for women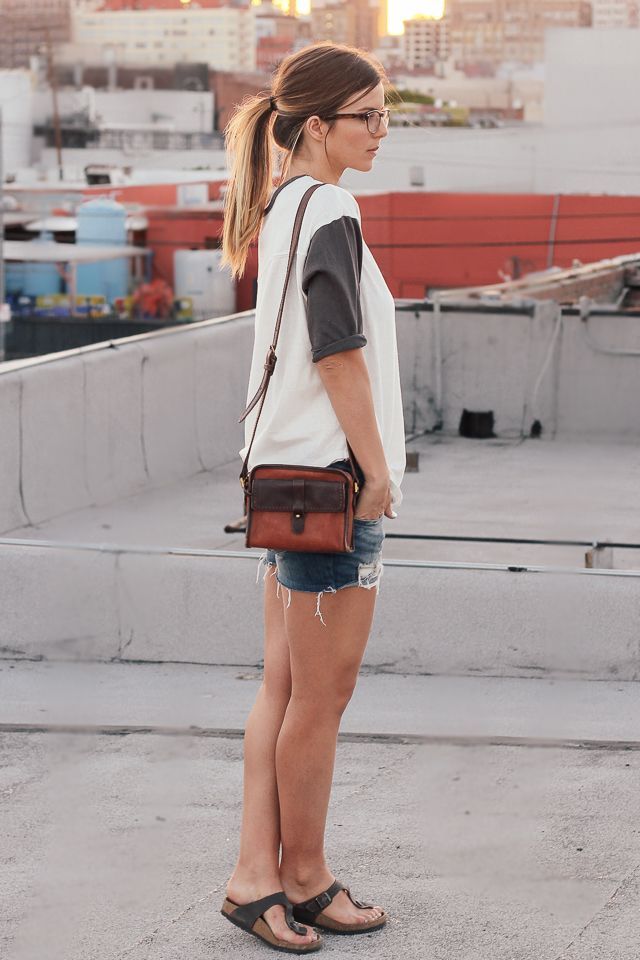 You don't have to be an anti-establishment teenager or a long-time citizen of Berkeley, CA to wear Birkenstocks (although it's pretty cool if you are either one). Embrace Birks and their long and colorful history into your wardrobe as unique and trendy pieces that double as comfortable and versatile wardrobe staples you can truly keep around forever.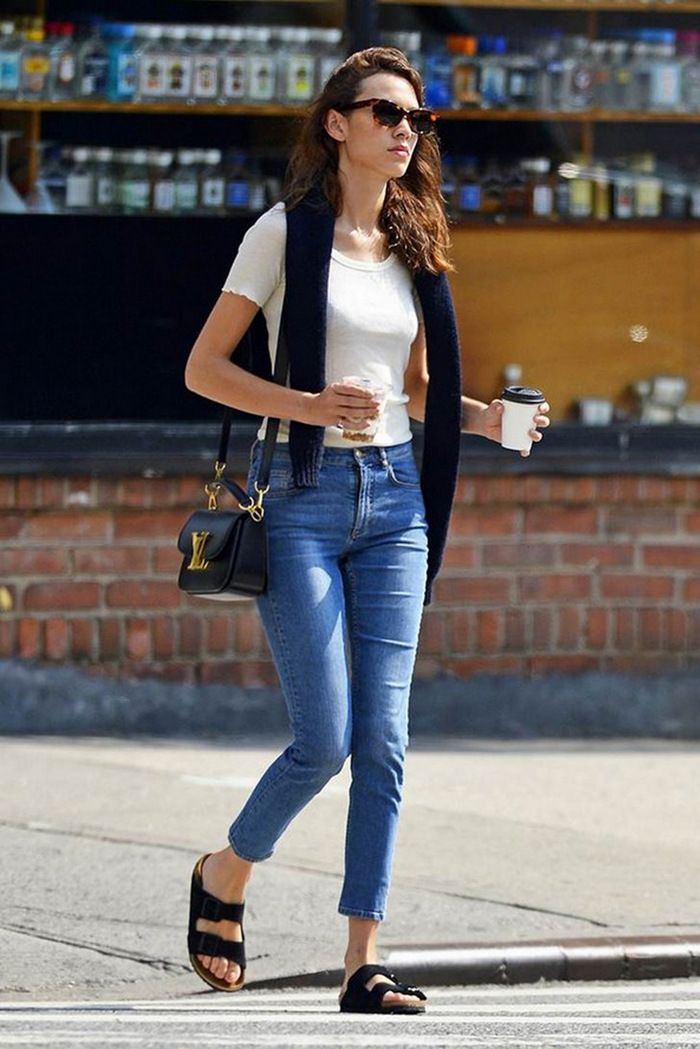 via: thefashiontag.com
Here are some high quality birkenstocks for women.
Birkenstock Women's Mayari Sandals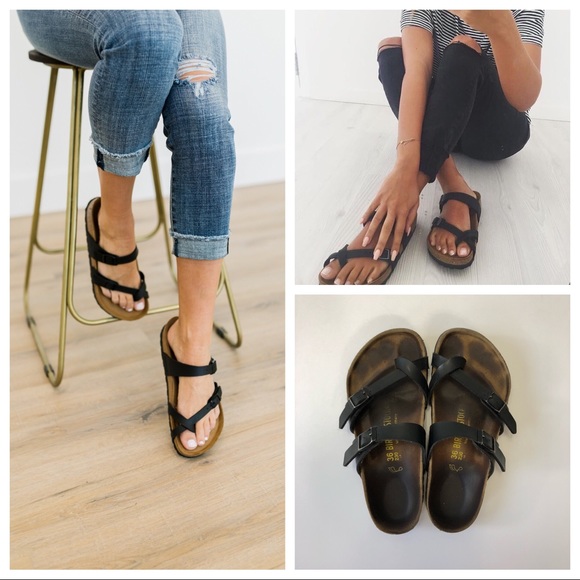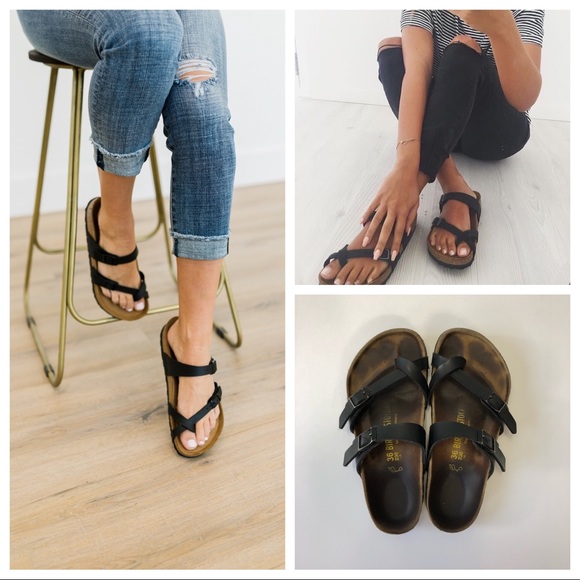 Birkenstock Arizona Unisex Leather Sandal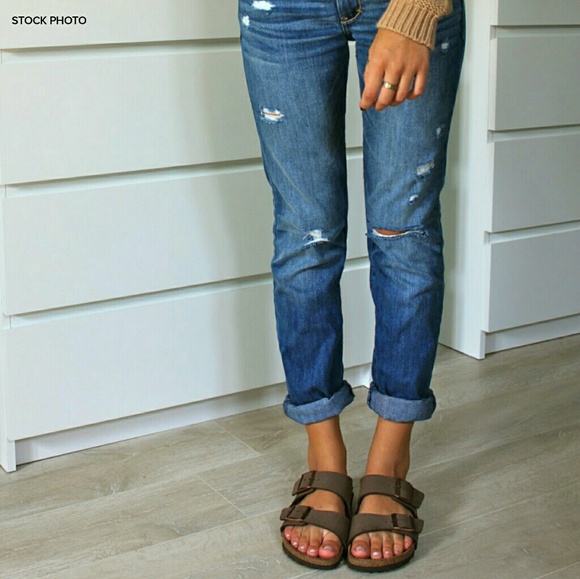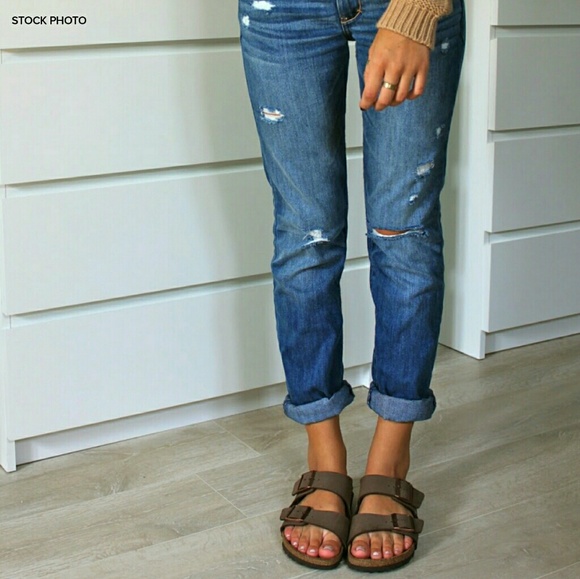 Birkenstock 43731 Gizeh Women's Style Sandal