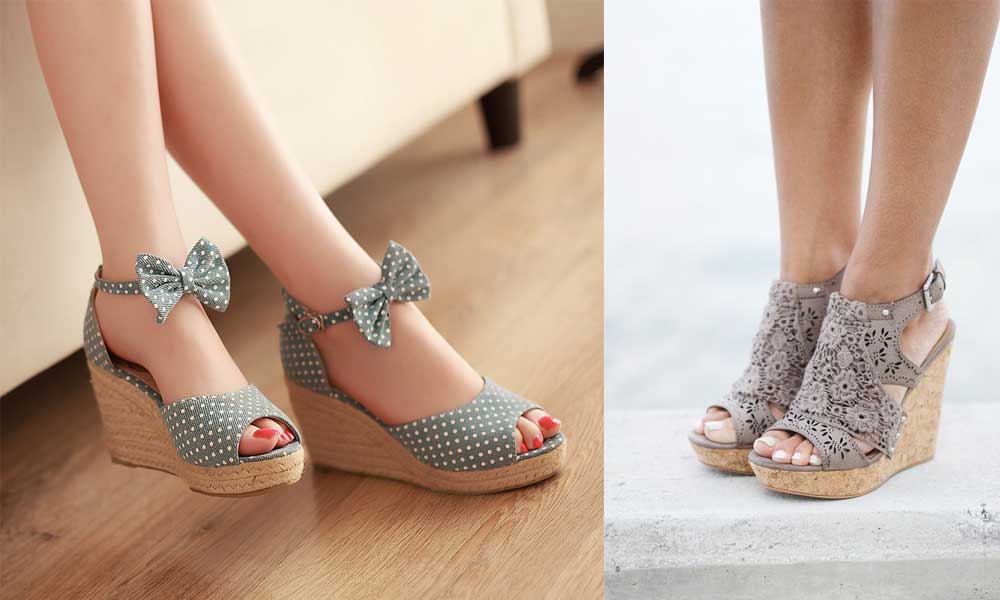 Summer is a perfect time to change up your shoe game. Heels are usually reserved for all year round, but wedges look the best in summer. You can show off your new pedicure, give yourself a little boost of height or dress up a simple outfit. Wedges are perfect, because unlike heels, they're pretty easy to walk in and can work well with almost any outfit.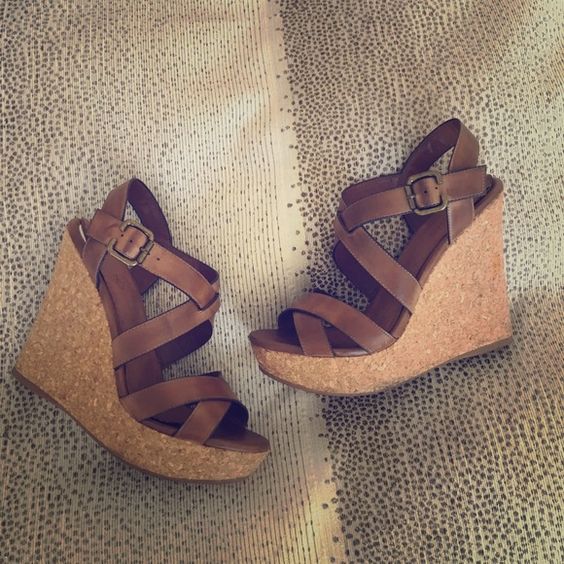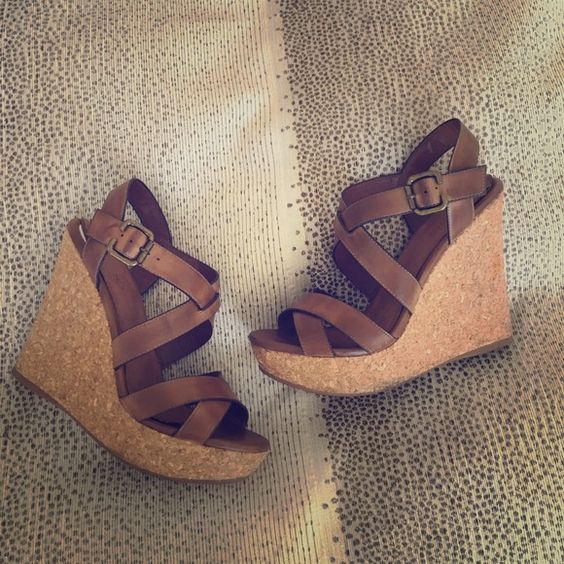 Here are 9 Wedges To Compliment Any Summer Outfit!
1. Women's Madeline, Mend Fences wedge heel
White is the perfect color for summer and these wedges are too. White can pretty much be paired up with any outfit and having white wedges in your closet is a must! These wedges are a little bit different too because they have that unique design on the strap so no one will have the same shoes as you.
2. Madden Girl Women's Element Wedge Sandal
These wedges have a much more simplicity design than the first ones but are a great option. If you're looking for wedges to wear throughout the summer, these are the ones for you. They have thick straps on the top and at the bottom which will help give you balance if you need it and would be a nice contrast with a bright colored dress or top.
3. Women Open Toe High Wedge Platform Sandal Shoes
If these wedges had to be categorized, they would be for a girl's night out. They're a little bit higher than normal wedges, resemble gladiator sandals and are black which is great for any outfit. These wedges would look perfect with a short dress or skirt to make your legs appear longer and wouldn't make your feet hurt as badly as heels would.
4. Breckelles EB76 Women Leatherette Peep Toe Hollow Out Slingback Wedge Sandal
This is another option for a girls night out. These wedges are inspired by the gladiator trend also and the straps extend higher up, making it harder to lose your shoes during the night…am I right, ladies? Besides that, they look relatively comfortable versus heels that would be that high. These would definitely work with a more neutral outfit because the details of the shoes would take center stage.
5. Forever Link Women's DORIS-23 Faux Leather Mid Heel Round Toe Wedge Pumps
These wedges are for the ladies who can't wear open-toed shoes to work. These wedges are definitely more on the conservative side but are chic and professional. The beige color would look great with anything you had to wear for work and could even be dressed up for a date or a black tie work event.
6. Fergalicious Women's Willa Wedge Sandal
One trend that is still so popular for summer is florals. These wedges have the normal wedge design, but the pattern is really what makes them stand out. The white background with the multi-colored floral pattern is a twist on just having a classic wedge and one that pays off. These wedges would look great with a crop top and shorts or a maxi dress.
7. Nine West Women's Kindeyes Metallic Wedge Sandal
If you're looking to stand out, these wedges are for you. The light gold color on the wedges will contrast perfectly if you have a darker complexion or if you've been tanning all summer. These wedges are the perfect color for summer and will give you a little bit of extra sparkle. They would look great with almost any summer outfit but would really stand out against a little black dress.
8. Jessica Simpson Women's Alass Wedge Sandal
This wedge is one of the higher heeled ones, but it has a lot going on so it really gets balanced out. Unlike other wedges on this list, this one has the pattern going onto the back of the wedge which is really unique. The pattern is also unlike any of the others and would look great if you were planning on a tropical vacation perhaps to Hawaii.
9. Fergalicious Women's Shelia Wedge Sandal
This last wedge is the smallest of the bunch. The smaller wedge is complemented by the thin strap at the top and the thick strap to hold your foot in However, the pattern is really the star of the show, because it's somewhat muted but still commands attention. The light blue with the different colored flowers is perfect for summer and would look great with a simple white dress or white shorts.