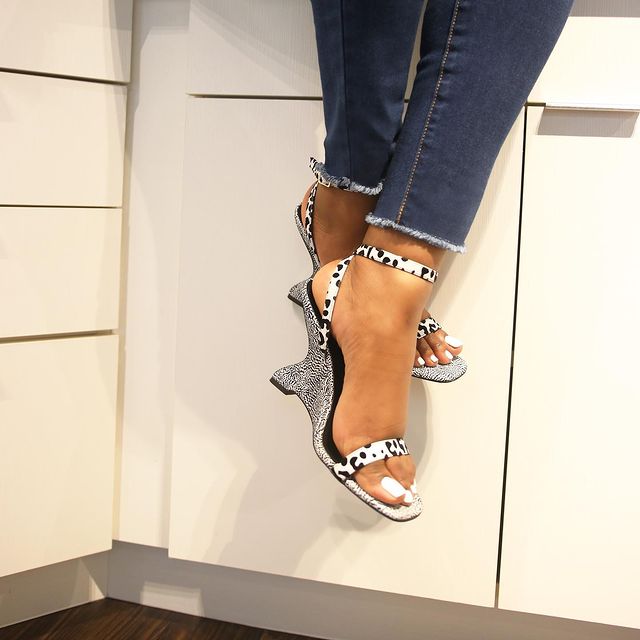 Amongst the huge range of new fashion styles for this year, there's at least one of our favorite trends that's expanded its range and is certainly here to stay. And that's animal prints!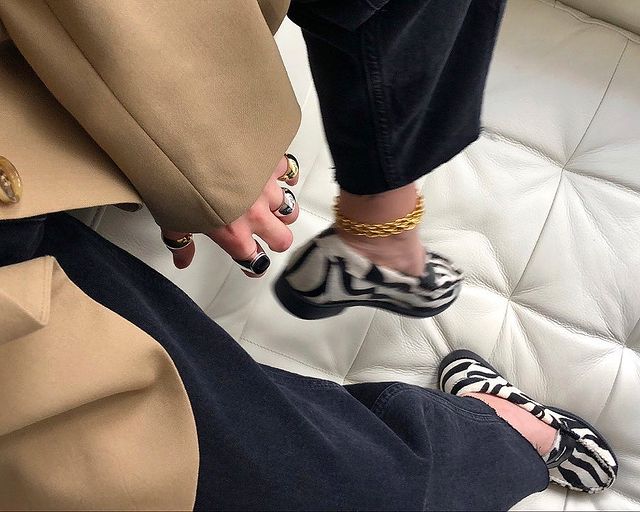 In particular, zebra print is this year's most elegant print. And as the perfect accessory to black and white outfits, zebra print shoes are available in lots of new and different styles. You can wear casual zebra trainers, ballet pumps, loafers, stilettos, high and low heels, chunky or dainty boots and really put together some stunning outfits!
Discreet zebra print shoes color matches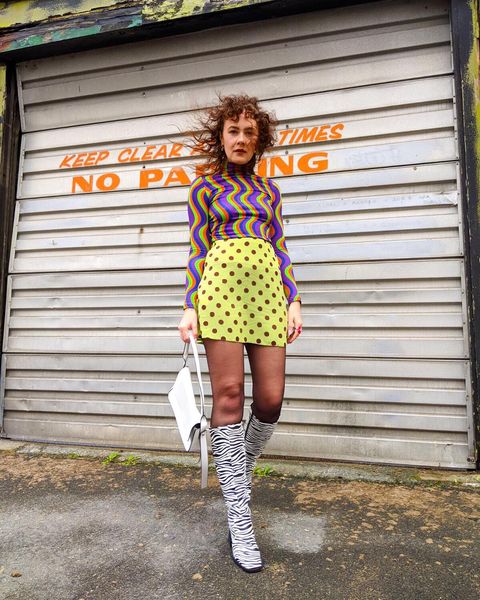 Zebra is exciting as a wild-animal print, but so easy to wear without worrying too much over how to integrate it into your fashion wardrobe. Monochrome outfits or dresses in beige tones, or black and white look fabulous with zebra shoes, which instantly add panache to any ensemble. And if you want to add more eye-catching color to your outfit, you can always add blue or red accessories.
Can you wear zebra print shoes in summer?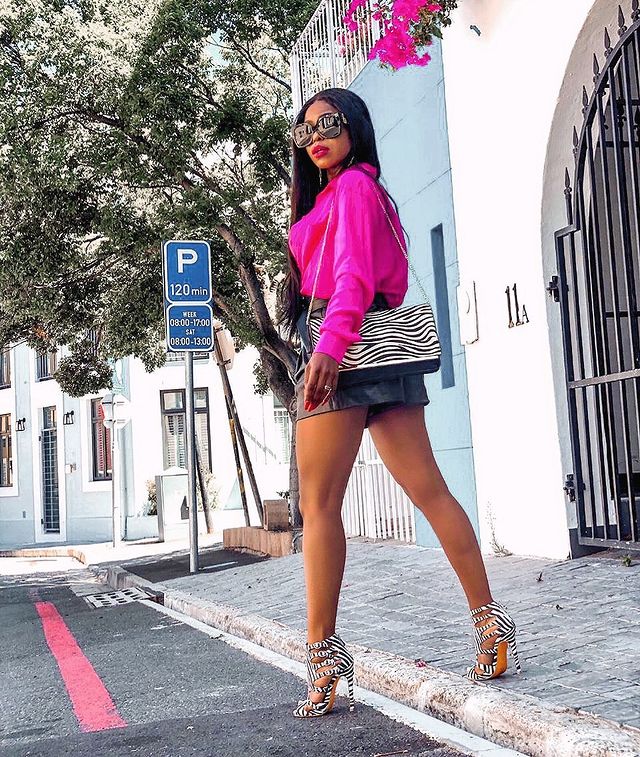 Yes, you certainly can.
There's no reason at all to consider zebra patterns linked to any one season. In the summer, a plain pink or lavender dress will look lovely with strappy zebra high-heels or wedge sandals. This year's summer colors are mostly soft pastels in green, blue, pink, peach, soft orange, lavender and gentle shades of yellow. So they will all look cute against a pair of black and white zebra print trainers, sandals, wedges and pumps. In fact, you can wear zebra print footwear all year round, so they are a good investment!
Four top tips on how to wear Zebra print shoes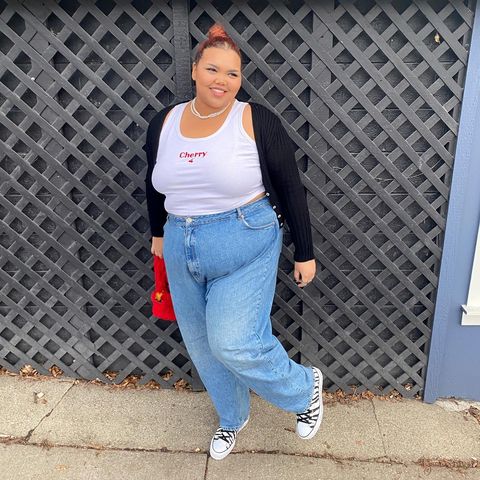 Don't wear colors that don't harmonize with the actual animal print. For example, to get the smartest look from zebra-print shoes, you should team them with black and white outfits or wear 'cool' colors, like purple, lavender, pink, beige, green, burgundy, blue, marsala red-brown, tan and red, as opposed to 'warm' colors like orange.
If you haven't worn animal prints before, start with a handbag, scarf, belt or shoes and get used to matching them with your current wardrobe of fashion clothes.
Only wear animal print clothes that have a relaxed cut intended to create a casual, but chic image.
Avoid wearing a tight animal print skirt along with an equally tight shirt, which can send out an overly sexual vibe.
Zebra-prints shoes & boots styles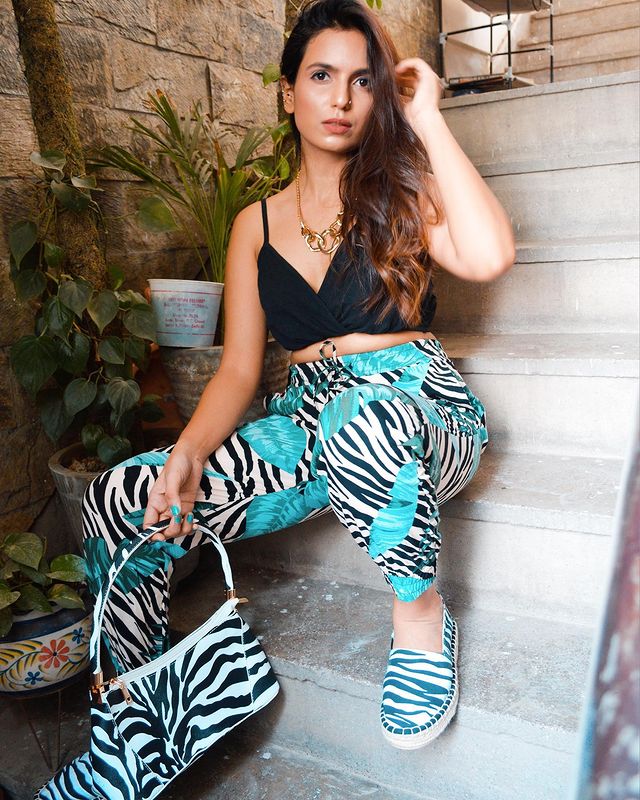 All zebra print shoes come in a wide range, these day and so you can have as many pairs as you like to add a lovely touch of chic to outfits you've had for a while, as well as matching them with your new fashion clothes. For a casual look choose flat mules or sandals, or wedge-sandals if you're petite and like a little extra height to wear with you flares or boot cut jeans.
Chic outfits look perfectly 'polished' when worn with high heels. And casual ensembles look cute with zebra print kitten heels or amazing short and long zebra boots! Not all zebra prints are plain black and white, as there's a new set of golden and black zebra patterns available this year that are just fabulous, especially in long boots!
Best zebra print shoes for jeans, pants & shorts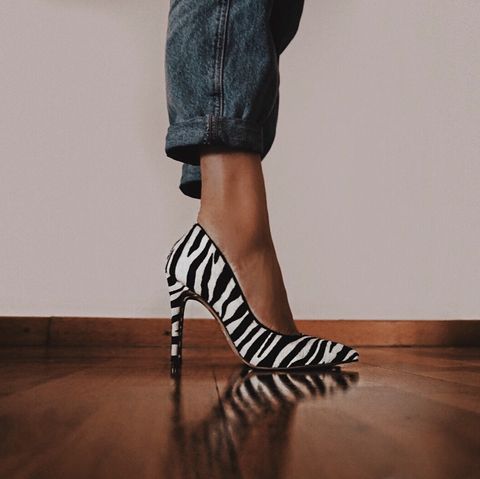 Zebra print looks great with jeans, and you can wear it with all of the new and varied jeans' styles, from wide-legs to skinny!
So that could be light wash distressed loose leg jeans, worn with a blue/white stripy shirt, a touch of brightness from a small, yellow bag and then cute zebra kitten heel shoes.
Another great way to wear kitten heel, zebra shoes is a more elegant monochrome look of white turtleneck top, tucked into black jeans, under a black long coat with a chic, white clutch bag tucked under your arm.
Zebra ballet pumps look super with cropped, white jeans, a khaki top and a black blazer jacket. And flat zebra ballet shoes are a great way to add a fresh touch of trendiness to lots of your casual summer outfits.
On another day you could relax in a pair of wide, cuffed jeans with a staple white T-shirt, a beige bag, zebra print mules and a summer pastel shade loose blazer.
And you can give this outfit a twist by switching to a long, black turtle-neck, a natural straw purse, high-fashion wide-leg beige pants and zebra print shoes.
This look also looks great in summer with a loose gray shirt, white and light-blue shorts, a light-brown bag and zebra ballet pumps.
A black cropped jacket over a long burgundy, cable-knit sweater and medium-wash skinny jeans looks fabulous with high wedge-heel black boots, with the wedge section highlighted in zebra print.
With long black tunic or silk blouse, beige wide leg trousers and straw bag.
Let your zebra footwear be one part of a bright outfit with a burgundy blouse or shirt, a sunshine yellow bag and loose-fit jeans with a frayed hem.
With burgundy long sleeved shirt, yellow bag and loose jeans with frayed hem.Or throw on a stripy shirt, distressed flared jeans, a tan bag and your lovely zebra ankle boots for a trendy, casual look.
Gray's another major fashion color for this year, too. And a loose, asymmetrical gray knitted top over white and pastel blue tie-dye, loose shorts looks great for a casual chic holiday ensemble. And as it's a summer look, accessorize with a tan tote bag.
Zebra print shoes with fashionable coats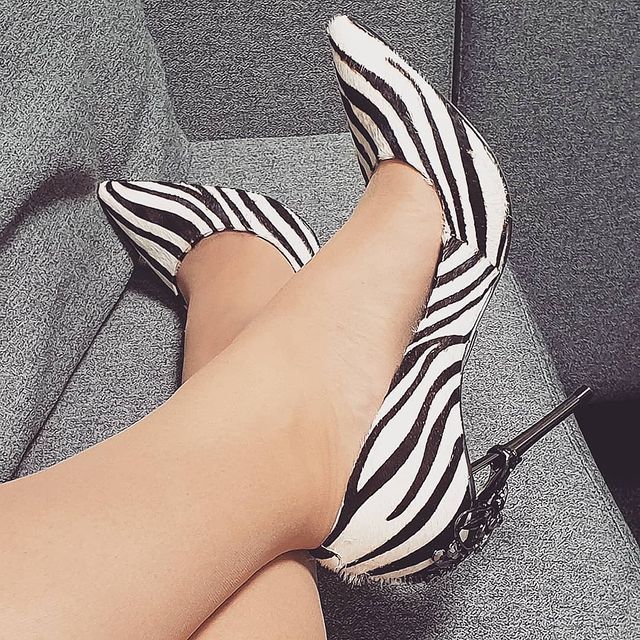 There are also some truly outstanding white with black faux fur coats around this season and they're perfect for wearing with a black top, cropped distressed blue jeans with a small cuff. Finish off with a chain-strap rectangular bag in black and white – plus pointed high-heeled zebra print shoes.
And if you like a really extravagant look, then you can team a beautiful zebra print coat over a black dress and zebra patterned shoes and turn heads up and down the street! In addition, try mixing in a black and white polka-dot top with a zebra print shoe or boot and black jeans, for an unusual but trendy new vibe!
Try a denim shirt worn loose, with black trousers, a black bag and a white coat with a gorgeously fluffy, big, black faux fur collar above super zebra pointed high heels. It's an impressive city look.
And a black mini-skirt, teamed with a white top, a black clutch bag and a khaki trench-coat looks so fashionable for urban shopping days out.
Put together a white turtle-neck, jeans, a clutch bag, a black midi-coat and zebra print high boots and you'll look amazing striding down the street!
Checked coats also look fabulous with zebra shoes and boots of all lengths, experiment with your clothes to get your favorite color blends!
Zebra pattern shoes with skirts & dresses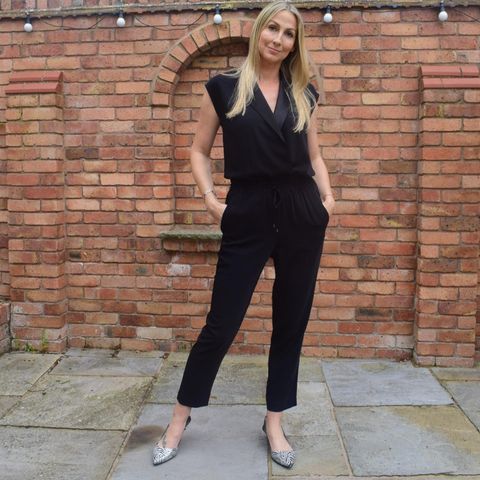 And here's where your zebra print shoes can really show off a pair of shapely legs! Look out for the fabulous new tennis style skirts that are available in trendy gray or light-brown plaid, bright plaids and all types of checked fabric. They are super-short and probably won't be allowed as office wear – LOL! But they'll look sexy and sassy with your zebra print shoes when you're out on the town! For other occasions, try these skirt and dress suggestions:-
For office-wear you can match a black mini-dress, with thick black tights, a light colored bag and your gorgeous zebra shoes or flat ankle boots. Add a short pastel cardigan in cool weather.
A black mini-dress will look super under a midi length, checked coat with zebra footwear.
And you can also wear your black mini-dress with a baby-pink bag and a trendy black leather jacket, to match your long or ankle length zebra boots.
Don't hold back from mixing a black and red plaid skirt with the latest gold and black zebra print pumps or boots, with a small red bag for a gloriously eye-catching style.
Come summer, you can wear your zebra print footwear with floral dresses of all lengths for super, unexpected styling.
Faux leather skirts look great with zebra pattern shoes and boots.
How about a striped skirt under a striped coat with a white clutch and zebra striped shoes!
We still love our leopard print accessories, but zebra is a little more sophisticated and maybe this is the year of zebra-print chic. Looking at the wide range of zebra print fabrics, dresses, coats trousers and other garments, I think gorgeous, zebra-print shoes are just the tip of the iceberg!