Beauty
10 Best Korean Cushion Compacts – New Skincare Beauty Trend
1. MISSHA M Magic Cushion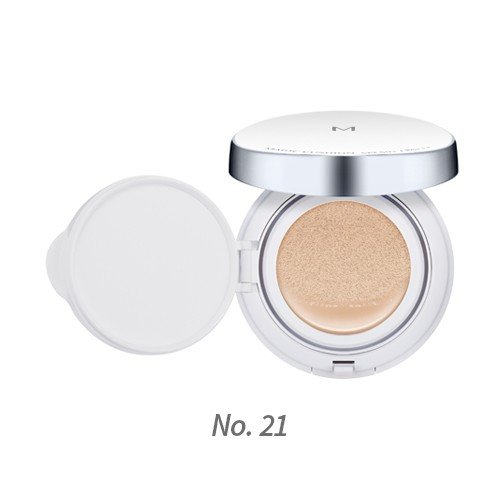 This cushion compact from MISSHA makes makeup application quicker and easier than ever before. With a lightweight formula and SPF 50 sun protection, this foundation provides light, buildable coverage to help you achieve your perfect skin.
Infused with bamboo water, witch hazel extract, and baobab tree fruit extract, the cushion compact moisturizes your skin and leaves it with a smooth and dewey finish while simultaneously soothing your skin to reduce redness and prevent irritation. Plus, the makeup also contains special silica bead powder that effortlessly absorbs sweat and oils to prevent your skin from getting oily or greasy throughout the day.

Korean cushion compacts can transform your standard daily beauty routine by providing you with the opportunity to apply the perfect amount of skin makeup coverage to your face and blend it flawlessly. If you're in the market for a unique and easy skincare product to try, use this list to find some of the best Korean cushion compacts and discover one that fits your skincare needs.
best korean cushion,cushion 2017,cushion foundation korea,korea cushion for oily skin,Korean cushion,best cushion in korea 2017,korean air cush,korean bb cushion recommended,korean beauty kushon,korean cushion foundation review,Korean Cushion Pact,lancome blan,the best korean cushion,2018 korean cuhions,best korean cushion in korea 2017