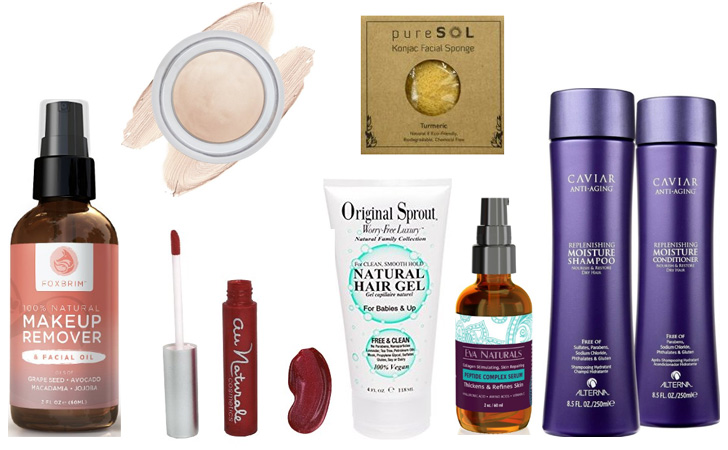 Beauty products are just like people everyone is different and what works for someone may not work for others. The difference is beauty products also have different ingredients. How many times have you tried reading the back of a foundation or hair spray only to figure out that you can only read two of the ingredients labeled on the back? The truth is one of the main ingredients in beauty products are preservatives and alcohol.
Preservatives are included in all beauty products to give them more self life. The more preservatives your favorite beauty product includes the longer they will be in a position to last. If you have really paid attention to your makeup products you will notice they include a small monthly indication on the corner which indicates how long your beauty product is good for.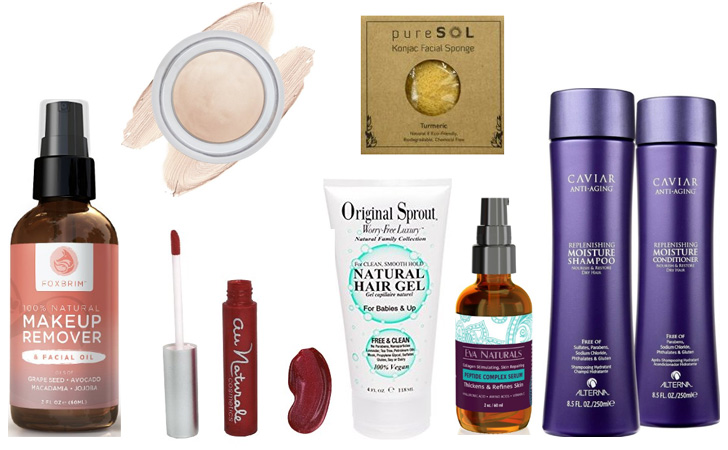 Some will say 24 months or 12 months. However, if it is a vegan beauty product it will say something between 6-8 months. Vegan products tend to last a shorter amount of time because they contain less preservatives in them. If you have not discovered vegan beauty products here are 10 of the best vegan beauty products that you should own in your beauty collection. The color payoff is amazing and they are excellent for your skin.
10. 100% Natural Makeup Remover & Facial Oil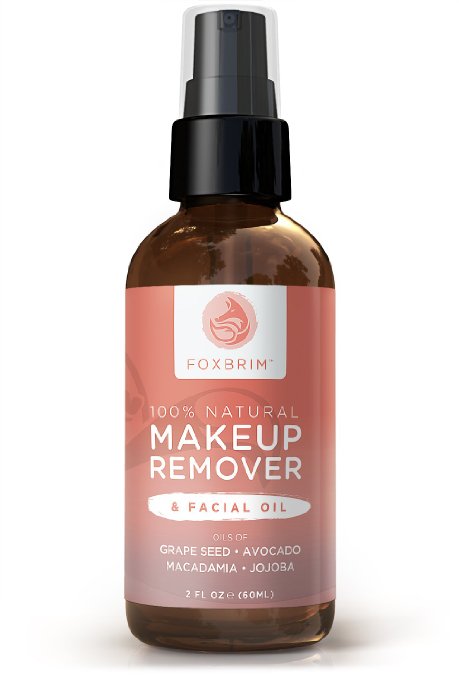 Makeup removers tend to contain a lot of different oils and alcohol to help break down all the long lasting elements that make up tends to include in them. If you have sensitive skin makeup removers may actually cause you to break out. And let's not forget they do not always remove all the makeup we want them to remove. That is not the case with this natural makeup remover & facial oil.
This makeup remover is made with sesame oil, coconut oil and grape seed among others to help remove all makeup residue without being oily or sticky. Once you have removed your makeup with this remover, you can actually use it as a facial oil to give your skin a boost of moisture right when it needs it.
9. Vegan Makeup Products:

Au Naturale Vegan Organic Creme Concealer in Ecru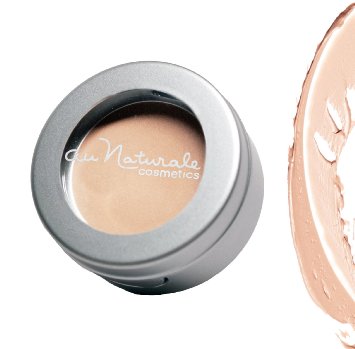 Concealers tend to have a thicker consistency as they are created to cover up any imperfections that your favorite foundation cannot fully conceal. However, they are also created with many different paraben's and oils. This concealer is not. It is made with only organic, vegan ingredients. It is non-toxic, Paraben-Free, non-nano and 100% organic.
Vegan makeup tends to have a "bad reputation" because when you hear vegan you do not think pigmentation and creaminess. However, this conceal is like no other. If you did not know it was vegan you would never guess it contained organic ingredients as it is as pigmented as any concealer. The difference is it is actually great for your skin.
8. Vegan Beauty Product:

Au Naturale Vegan Organic Lip Gloss in Came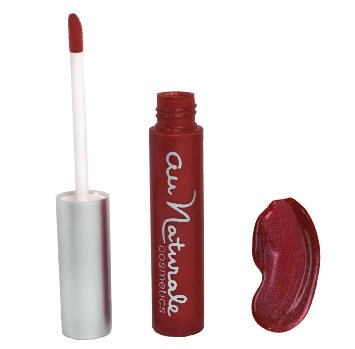 Lip gloss that can actually eat! Thats right I said it lip gloss that you can eat. How many times have we applied a lip gloss forgot all about it then licked your lips and thought "ugh I should not have done that"? Many times we are not aware that lip gloss and lipstick actually contain chemicals that we actually eat every time we lick our lips.
By choosing a vegan lip gloss you will be avoiding any chemicals going in your mouth. This lip gloss is vegan and organic with bold colors. The colors are rich and beautiful without being sticky. I don't know about you guys, but I do not like the feel of sticky lip gloss. This one does not do that one bit.
7.

Art Naturals Makeup Setting Spray 4.0 oz Long Lasting

Setting spray is a summer must have. The purpose for a setting spray is to set your makeup in place all day even if it rains and you get wet or you happen to sweat. By using a good setting spray you will be able to go about your day without having your makeup move out of its place.
However, many setting sprays tend to contain alcohol as its main ingredient which can be very drying to the skin and if you have sensitive skin it can cause you to break out. This setting spray is organic. It only contains natural ingredients to keep your makeup in place- with ingredients that are in fact good for you and your skin.
6.

BRUBAKER Cosmetics 6 Handmade "Chocolate Love" Spa Bath Bombs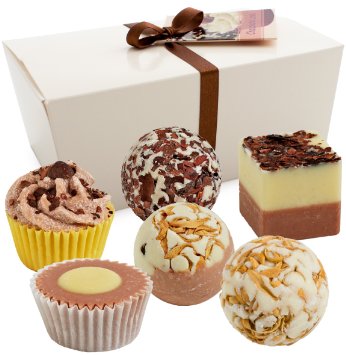 Bath bombs have become a trend among celebrities and many of us. They happen to add fun to your regular bath time. They are also a fun way to incorporate essential ingredients and moisture into your bath time. During your shower it is important to replenish the skin and add back the moisture that it loses. When you are taking a shower your skin is actually losing moisture when you use hot water.
For this reason you want to use a moisturizering shower gel or bath bomb. These bath bombs are created with chocolate. Yes chocolate! They are natural and handmade to give you the ultimate organic bath bomb experience. They smell great and feel even better on the skin.
5. Vegan skin product:

Peptide Complex Serum for Skin, Anti Aging & Anti Wrinkle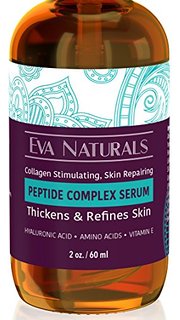 Taking good care of your skin and only using the best products is always important. The better products you use on your skin the better your skin will look and feel. That is when this natural vegan face serum comes into play. It is a fully natural serum that will help your skin with the reproduction of collagen.
As we age collagen production decreases for this reason it is extremely important to continue to use products that will help with the reproduction of collagen. It will grant you better and healthier looking skin. All while giving you more youthful skin as well.
4.

Original Sprout Curl Calmer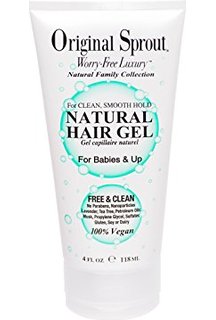 If you have curly hair like myself, you know how difficult it is to have voluminous curls that do exactly what you want them to do without the frizz and without looking dry. Frizz and humidity are one of curly hairs biggest enemies. Curly hair tends to look dull when you use products that are full of alcohol.
However, if you utilise the right products you will always have beautiful curly hair that is moisturized and healthy. This natural hair gel will do just that. It will coat your hair with only natural products that can be used even on your children. It is clean and fresh while moisturizing your hair.
3.

Konjac Sponge – Turmeric – Facial Sponge, 100% Natural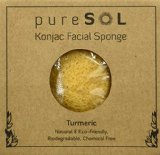 Facial sponges have become the latest trend that we have adapted from Asia and we are completely in love. Much like the makeup sponge a facial sponge is used to cleanse your face while exfoliating your skin and making your skin glow. This facial sponge is 100% natural which means it is created with natural ingredients that are good for your skin. This facial sponge is created with Turmeric.
For those that are not aware of the beauty benefits of turmeric, turmeric is great for acne and brightening your skin. It is great for cleaning deep inside your pores while bringing your healthy skin back to life. This facial sponge cleans deep inside your pores and exfoliates to give you the glowing skin you have always wanted.
2. Vegan Hair Product:

Alterna Caviar Replenishing Moisture Shampoo & Conditioner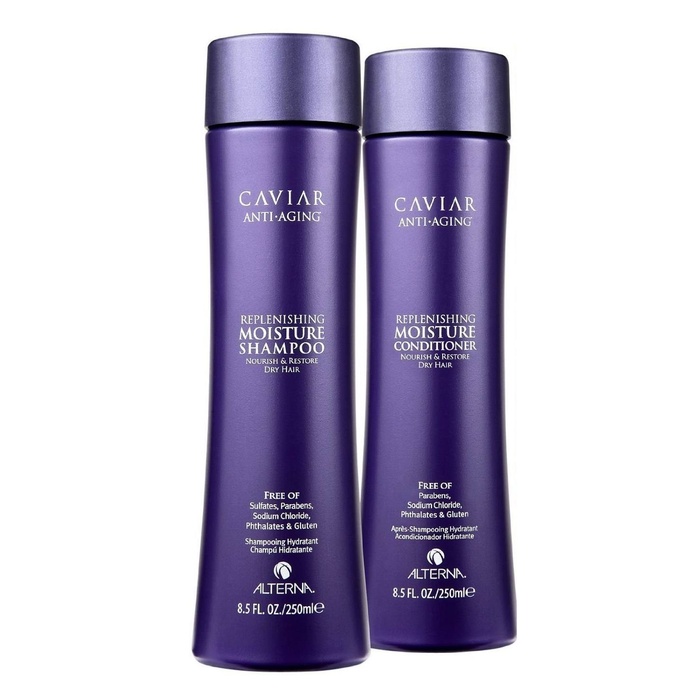 If you dye your hair you know how important it is to not use hair products with any sulfate, sodium or chloride. These chemicals will destroy not only your hair but also your hair color. Sulfate is one of the number one enemies when it comes to colored hair especially red colored hair. The molecules in red hair dye is 3xs larger than any other hair dye so for this reason it is easier to fade.
This shampoo and conditioner duo are free of Sulfate, Parabens, sodium and chloride. This means they will take care of your hair without any of the unnecessary chemicals that other hair products contain. Check out these Top Rated 10 Best Hair Growth Shampoo For Women.
1. Art Naturals Organic Self Tanner Sunless Tanning Lotion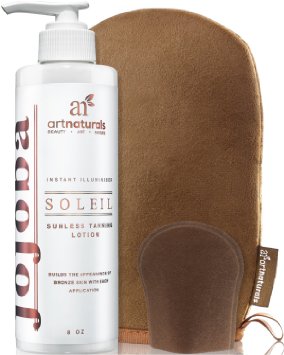 An organic self tanner without the need of the harmful rays of the sun and without the chemicals is exactly what this self tanner is. This self tanner is the perfect organic tanner that can be applied all over your body with a body mitten. A body mitten enables you to get an even tan even in the smallest area. This self tanner is suitable enough to use on your face, it even comes with a small mitten for your face. I happen to use it in smaller areas as well such as my ankles and feet.
This tanner is formulated only with organic ingredients to help you build a customizable tan that works for you. You can go as light or as dark as you would like by simply adjusting how often you use this tanning lotion.
Vegan products tend to not be as well known as other products on the market however they are so good for our skin. Time to try some more vegan products and give our skin a break from all the chemical filled products. Which vegan product have you tried? Let us know which vegan product has been your favorite below.