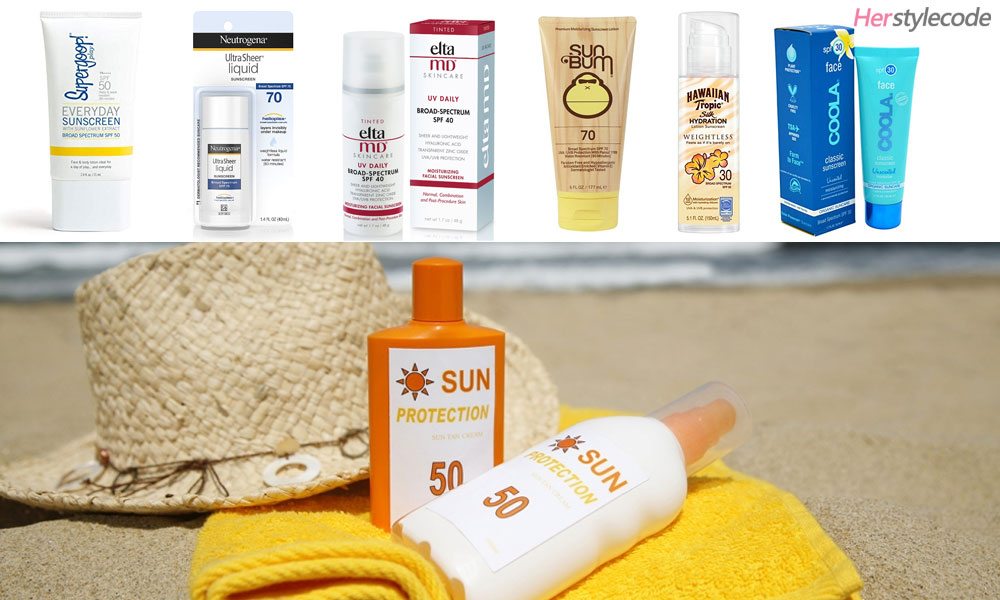 I don't think anybody likes the feeling of sunscreen. It's heavy and moist, sticky and thick, and just overall a horrible experience. But knowing the importance of sunscreen, especially on the face, what's a gal to do?
Don't fret, girlfriend. We've lined up the top 7 BEST sunscreens to wear under makeup, sunscreens your face will adore and won't leave you with a gross sheet of thick gooeyness.
Supergoop! Everyday SPG 50 Sunscreen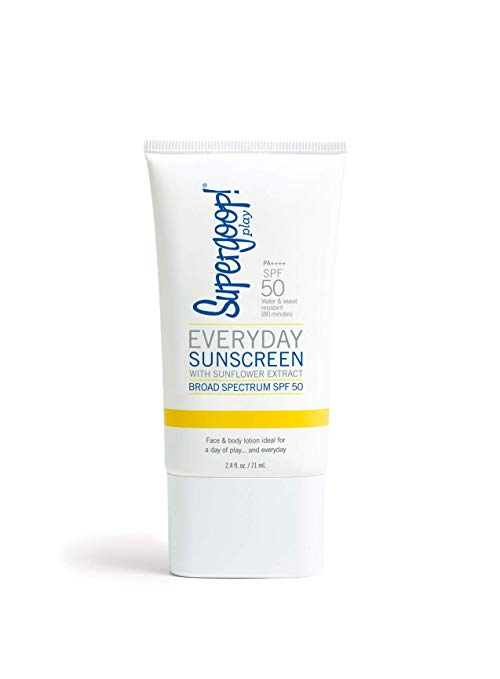 There's a reason every girl falls in love with Supergoop! Everyday SPF 50 Sunscreen: it soaks into skin quickly, enriching it with tons of antioxidants to keep your face looking young and feeling flawless. With this sunscreen, you don't have to worry about any of the heavy mess. The super lightweight formula ensures you're feeling picture perfect all day long- even with a coat of foundation on top.
Neutrogena Ultra Sheer Liquid Daily Sunscreen Broad Spectrum SPF 70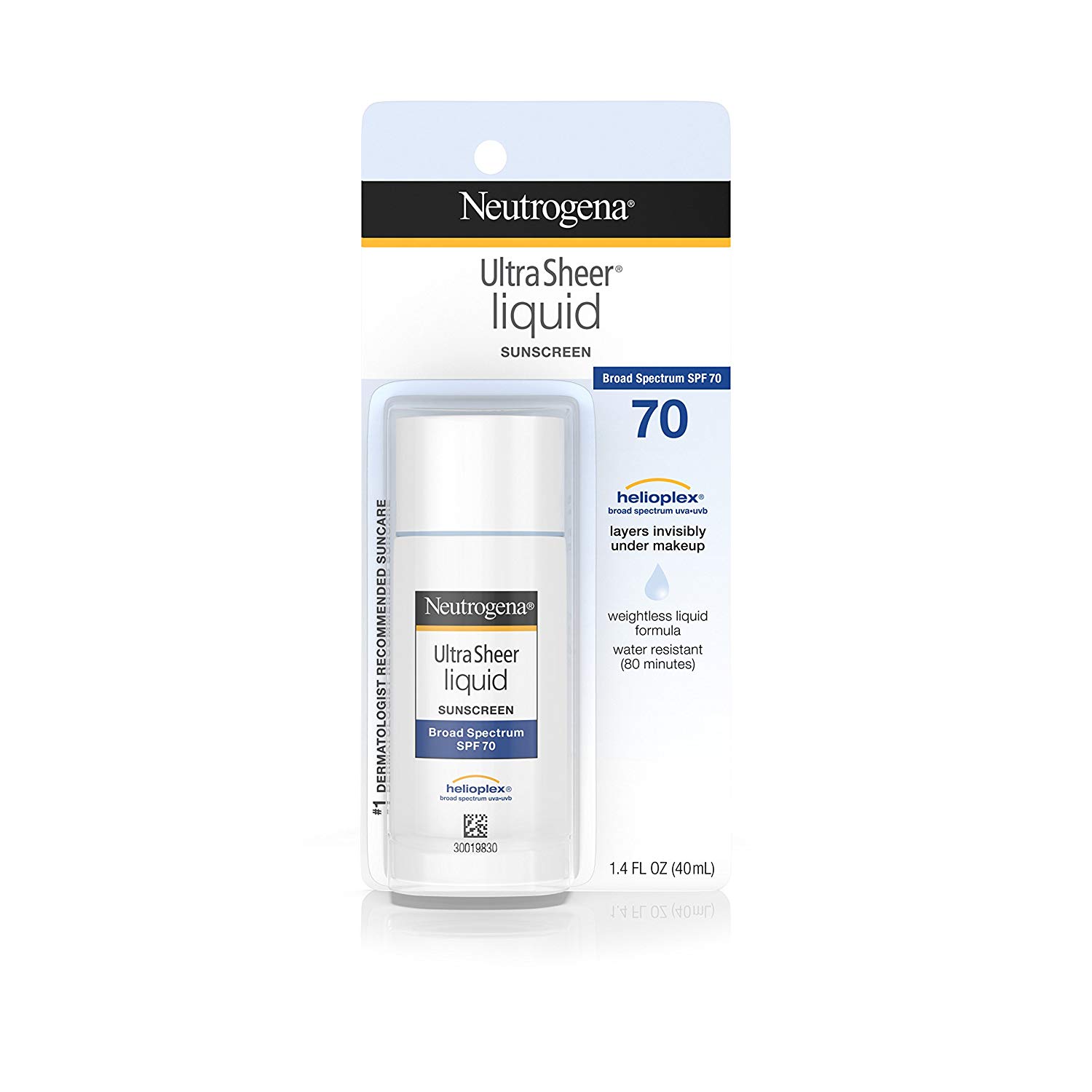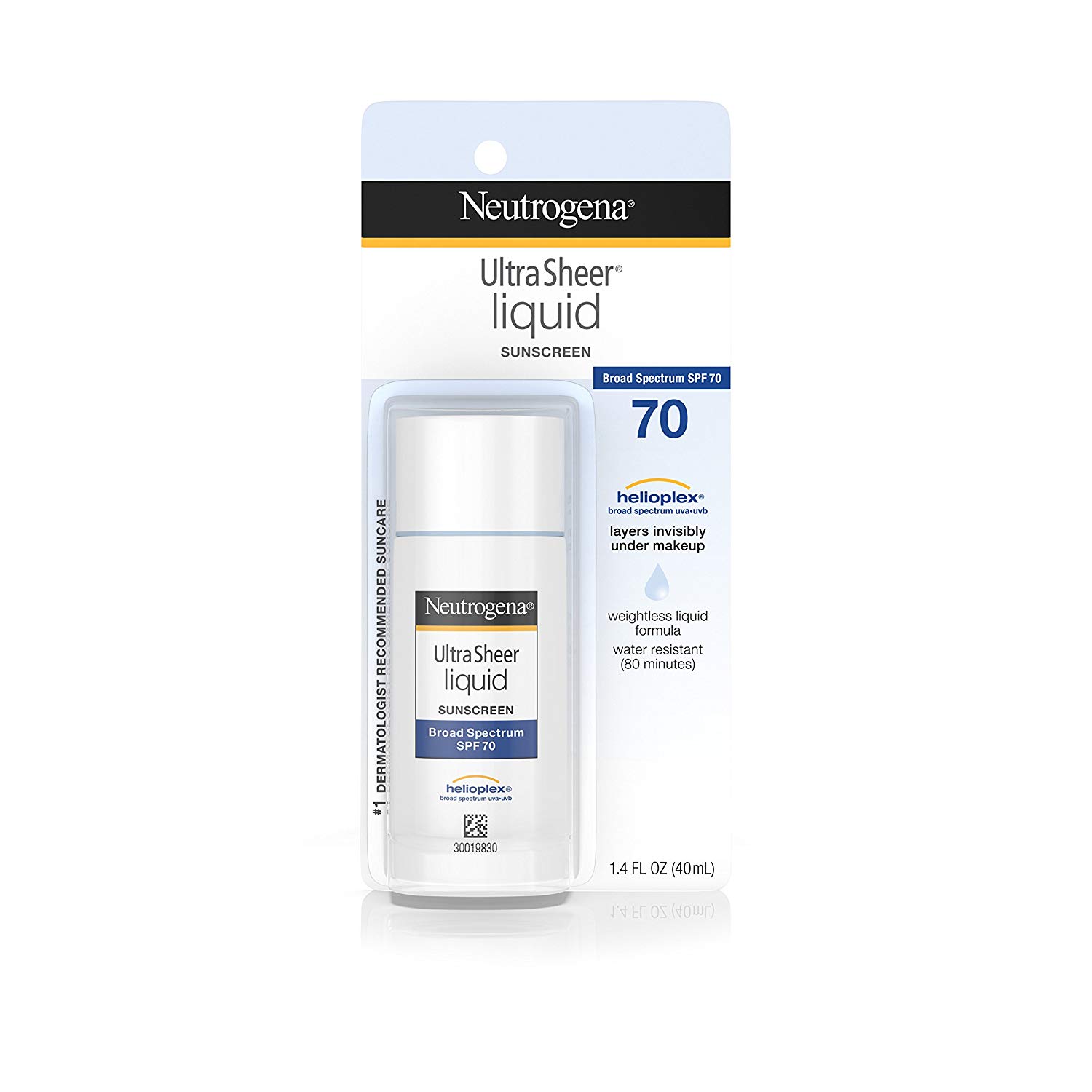 When it comes to anything face related we can always count on Neutrogena, so of course they didn't let us down when it came to sunscreen. They're Ultra Sheer Liquid instantly absorbs into the skin so you don't have to wait around with that awful feeling on your face. Not only that, but this particular formula is packed with Helioplex, which is an advanced sunscreen that can fight off those aging sun beams with ease. You gotta try this stuff!
EltaMD UV Daily Broad Spectrum Sunscreen SPF 40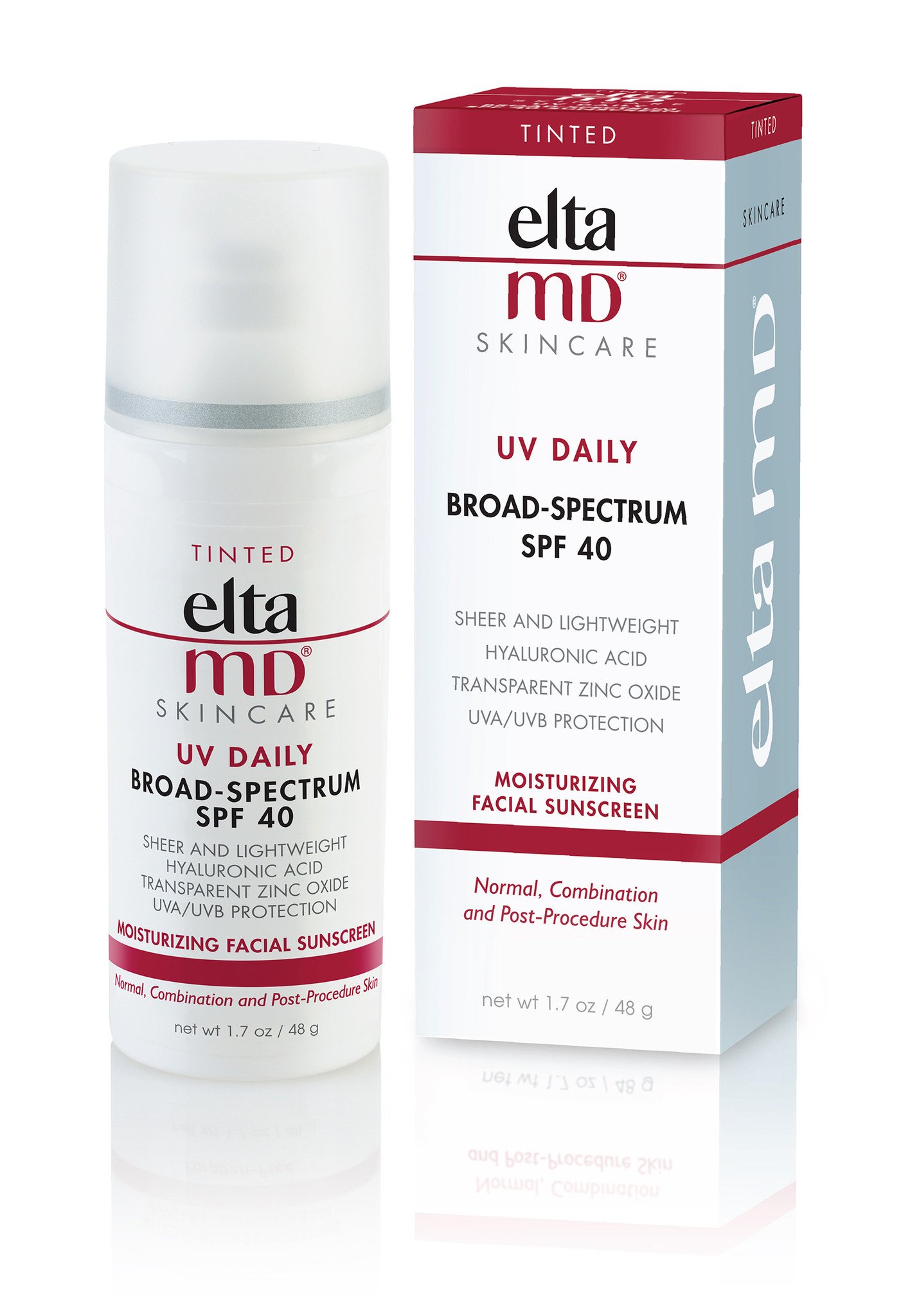 EltaMD, you have done it again! This awesome sunscreen is ideal for the gal who wants to protect her face from the harmful sun rays, but may also struggle with a little bit of a dryness issue. You see, this flawless formula is loaded with SPF 40 to protect your face but is also moisturizing to the skin, which means your face will feel smooth and appear hydrated- the perfect combination.
Sun Bum Sunscreen Lotion Broad Spectrum SPF 70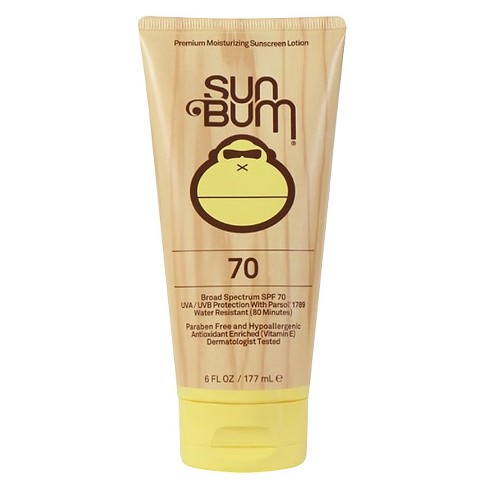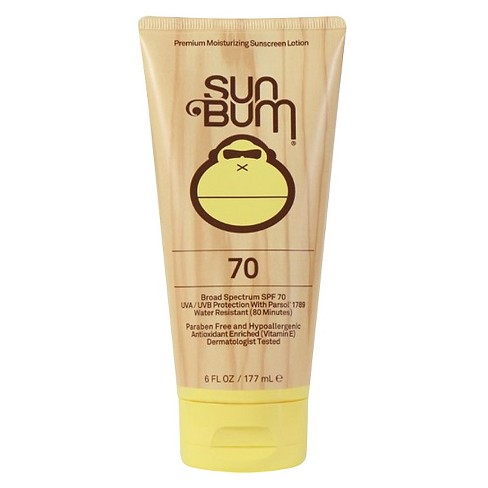 Protects from the sun? Check. Loaded with Vitamin E for your skin? Check. Antioxidants to neutralize free radicals? Check. Smells like summer? Check, check, check.
Sun Bum has always been a go-to for sunscreens, and this formula is no different. A whopping SPF 70 ensures you're protected from even the evilest of sun rays, while the inclusion of Vitamin E and antioxidants leaves your skin youthful and glowing. But the real winner with this under makeup sunscreen is the fact that it has the scent of summer, that enchanting fragrance that takes us straight to the beach. Yes please!
Hawaiian Tropic Silk Hydration Sunscreen SPF 30

If I'm going to talk to you about the sunscreen you need for your face, I'm only going to say two words: Shea butter. I mean, if you're not in love with Shea butter, you're seriously missing out. Shea butter is one of the best moisturizers, leaving behind a seamlessly smooth feel that you can't get enough of: and it just so happens to be found in this sensational sunscreen that has SPF 30 and silk protein for an extra dose of hydration.
Coola Organic SPF 30 Sun Silk Drops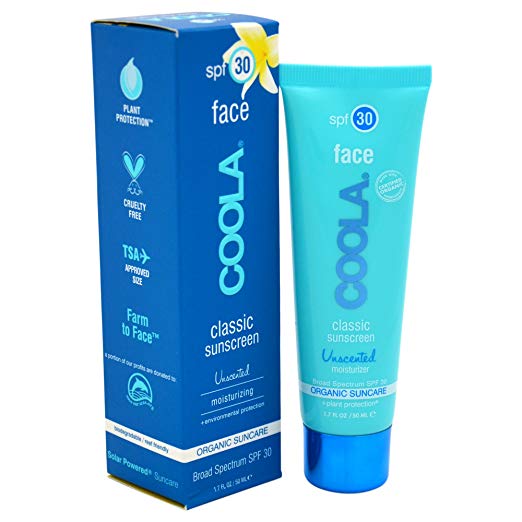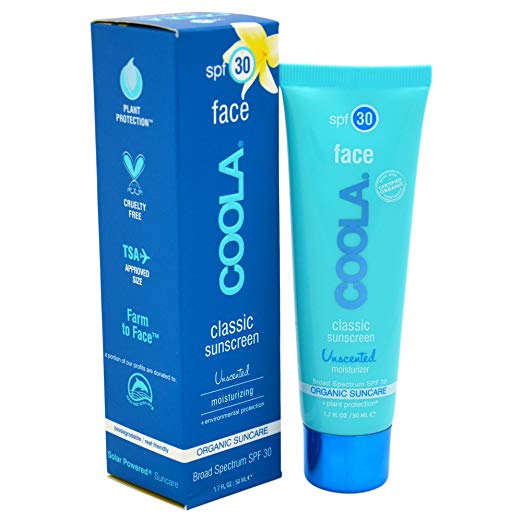 I think at this point it is safe so say that anything with the word 'silk' in it is going to be a winner in our books, and that includes the Coola Organic SPF 30 Sun Silk Drops. This sunscreen is made with over 70% organic ingredients (a HUGE plus, wouldn't you agree?) and hyaluronic acid to keep the skin ultra hydrated even on the hottest of days. You'll love these silky sun drops on your face, and your face will thank you.
Shiseido Urban Environment Oil Free UV Protector SPF 42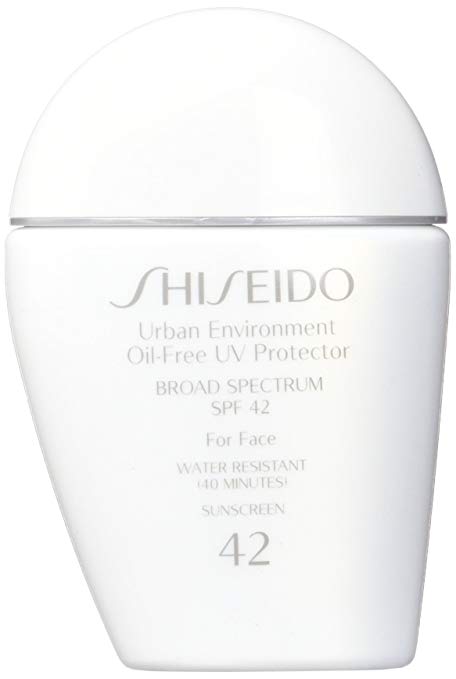 Oh, Shiseido, how we love you. You always give us products we love and adore, and this is our next obsession: the Shiseido Urban Environment Oil Free UV Protector SPF 42.
Seriously, we're in love with this stuff. It's completely oil-free which means it's perfect for all skin types, even those who suffer from breakouts. The unique, ultra-light formula ensures it is spread onto the face with ease and doesn't leave any thickness or shininess, while also ensuring those pores are hid away. With the inclusion of mineral powders and herbal extracts, your face is getting a daily dose of much-needed ingredients to stay strong, healthy, and downright gorgeous.
There's no longer any excuses not to cover your face up with sunscreen before applying your makeup. These sunscreens will change the way you feel about sunscreen forever, so you can leave the goop and mess behind and enjoy skin that's worry-free and staying youthful.