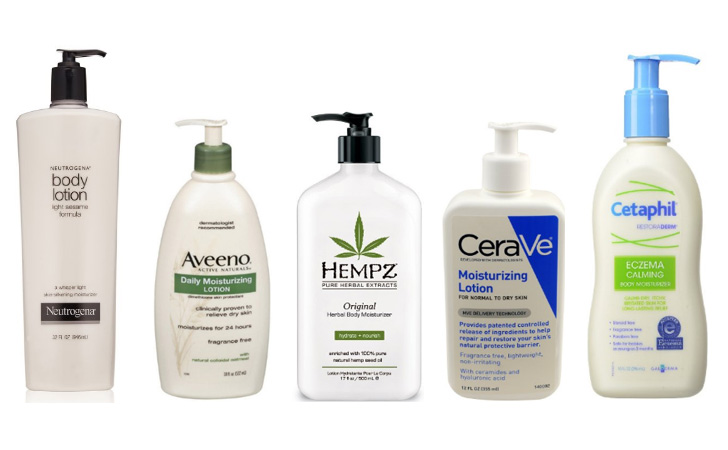 If you're looking for the best body lotions for women, you need to consider the age and type of skin that the body lotion is for.  For example, the best body lotions for aging skin will be richer in hydrating agents than the best body lotions for women under 25. 
Some of us have dry skin, others have sensitive skin, and still more women have allergies, skin bumps, dermatitis and eczema.  You may not be allergic to a body lotion itself, but maybe to the fragrance used in a particular brand!  I have a skin condition and use one of the best body lotions for healing sore or inflamed skin, which contains oatmeal powder.
buy your favorite swimsuit here.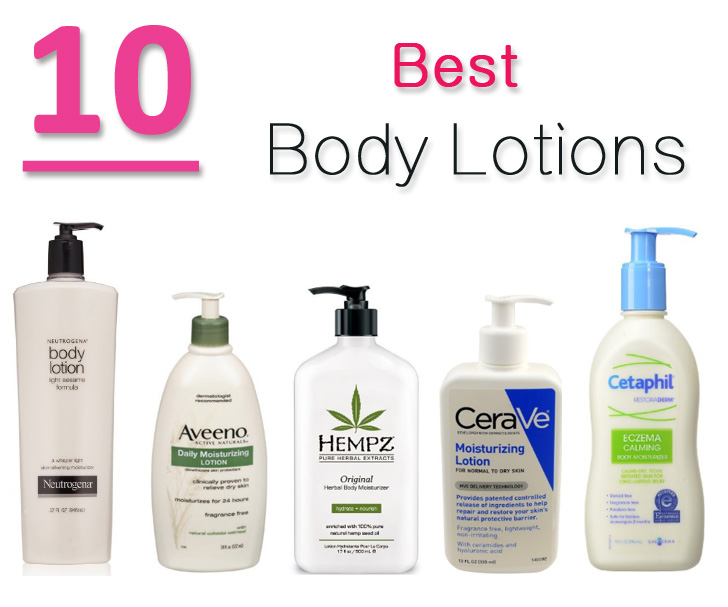 Personal care and beauty products are now very closely targeted by skin-type and age range. With the best body lotions for women over 50, having a different formula than the best body lotions for women under 30 – who has time to wade through reams of product descriptions? Our Top 10 Best Body Lotions for Women, covers a wide range of quality body lotions for women. We've found the best body lotions for women with dry/normal skin, aging skin and special body lotions for those with skin conditions including nodular acne, rosacea etc! Read the following Body Lotions reviews to find the best one for you.
10. WHITE DIAMONDS by Elizabeth Taylor Body Lotion 6.8 oz for Women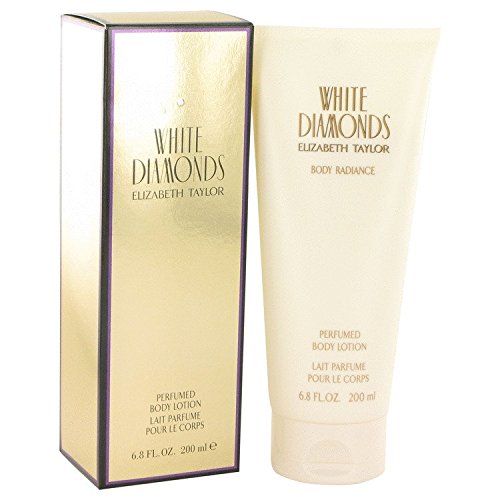 White Diamonds is a fragrance which was marketed using the glamorous film-star persona of Elizabeth Taylor. In her heyday, Liz Taylor was presented with a huge white diamond engagement ring and the White Diamonds brand stands for luxury and sophistication. The fragrance is soft and not overpowering.
One reviewer said she likes to wear the White Diamonds cologne and body lotion for women together. This is a very popular gift idea and it's one of the best body lotions for women over 50/60, who appreciate the link with Liz Taylor and enjoy the subtle, sophisticated perfume of high-quality body lotions.
9. Green Tea Scent By Elizabeth Arden For Women. Refreshing Body Lotion

Here's another luxury product that's gained its place amongst the world's best body lotions. For women who like a sophisticated, but light fragrance in their daily, moisturizing body lotion, this body lotion smells of lemon, peppermint and rhubarb with low notes of oak-moss, musk and amber.
It contains mineral oil, for those who need to know exactly what's in their beauty products. Recommended for use each morning and night, after showering, reviewers said it gets absorbed very quickly and is a lightweight texture, not thick or sticky. The fragrance lasts all day and you can replenish it by using it as your hand cream, too.
8. Olay Ultra Moisture Body Lotion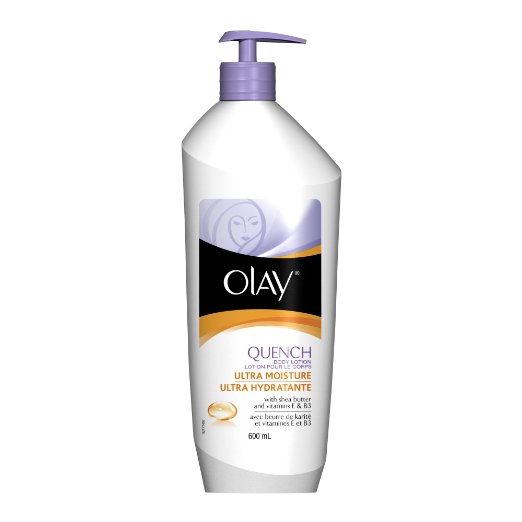 Olay is one of the classic body lotion brands with a very high reputation for effective moisturizing products sold at sensible prices. 'Quench' is a quality moisturizing body lotion for women of any age with dry skin, or who have normal skin, but sunbathe or swim frequently. It contains moisturizing shea butter plus vitamins E and B3.
The key ingredient is dimethicone, which really does seal in the moisturizers for up to 24 hours if you use it daily after your shower. With a pleasant low-key scent and an economical price, this is one of the best body lotions for women with aging skin or young skin that's a little dry!
SHOP NOW
7. Mustela Hydra Bebe Body Lotion

Hydra Bébé is marketed towards new moms who want a dual-purpose body lotion for women, which is primarily formulated for a baby's tender skin. This company publishes all the ingredients of its products freely, and it does contain mineral oil, but does not contain parabens, phthalates or phenoxyethanol. It has a light, herby scent.
Our review panel of mothers tested this dermatologically formulated cream on their babies with eczema. They said it was effective in treating dry, patchy, red skin and it spreads easily, so a little bit goes a long way. It takes a while to soak into skin, but doesn't leave a greasy film behind. This is one of the best body lotions for dry skin!
6. Neutrogena Body Lotion Light Sesame Formula

Neutrogena is another long established skin care brand, which I have found always delivers something extra in its superior products. This is a universal body lotion for women of any age, who prefer a high quality product with a light scent to moisturize their skin.
As a part lotion, part sesame oil product, this is one of the best body lotions for being easily absorbed into the skin, owing to its light formula. It doesn't contain any type of mineral-oil, so it will not clog up pores and users love that it's so light and say it leaves skin very soft.
5. AmLactin Alpha-Hydroxy Therapy Moisturizing Body Lotion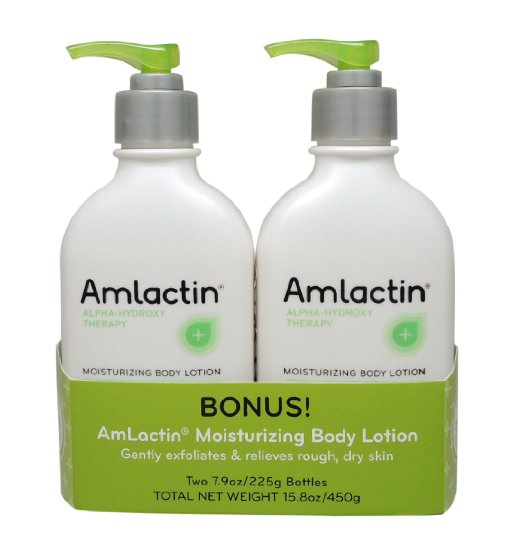 Amlactin is a moisturizing body lotion with added exfoliants to gently slough off rough, dry skin found in conditions like keratosis pilaris. It's a well-respected therapy product with alpha-hydroxy and lactic acid to work as skin-smoothing agents. This is the best body lotion for treating red bumps on the arms, thighs, buttocks and in-growing leg hairs.
One black tester said this also removed patches of hyper-pigmented skin on knees, elbows and thighs. It also made her skin look more even and soft, and old stretch marks looked better. This product is also recommended by a sufferer of cystic acne and a reviewer with rosacea.
4. Aveeno Active Naturals Daily Moisturizing Lotion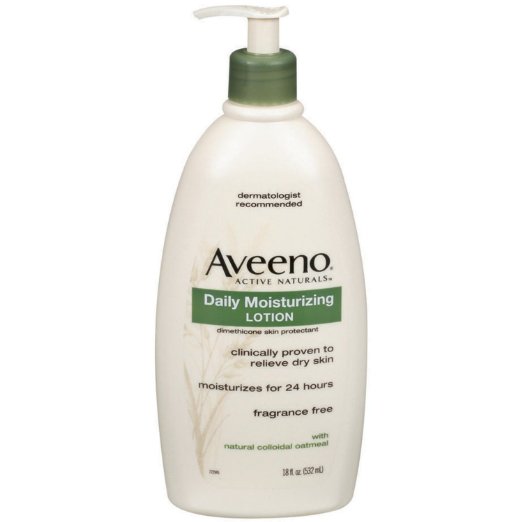 This is a fantastic daily moisturizing and healing formula. From my own experience, it's one of the best body lotions for healing skin lesions, chapped skin, and under-skin bumps. Natural oatmeal bathing treatments were recommended to me years ago by my dermatologist for a chronic itchy skin disorder, and it turned out to be better than steroid creams!
Aveeno with natural oatmeal is one of the best body lotions for aging skin, as well as normal or dry skin. Fragrance-free, it repairs and maintains skin leaving it extremely soft and Aveeno is one of the best body lotions for women over 50/60, too!
3. Hempz Original Herbal Body Moisturizer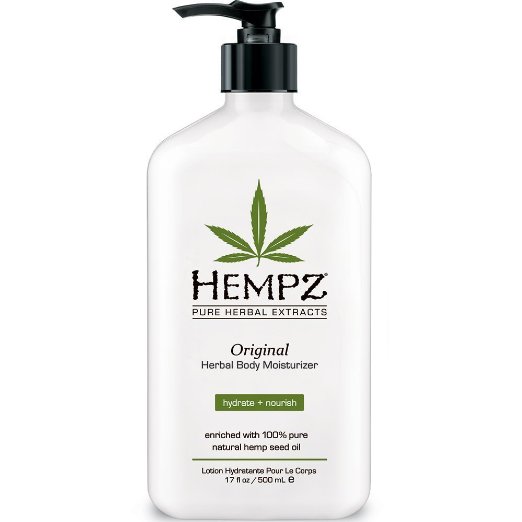 First of all, Hempz isn't in any way linked to the substances in marihuana that are psycho-active. Hemp is a very useful and versatile plant which produces moisturizing Hemp Seed Oil. This oil is blended with vitamins, antioxidants and natural proteins to create the Hempz brand of best body lotions for aging or dry skin.
Some of our reviewers had seen Hempz on sale in expensive tanning salons, at a high price. But if you buy from other retailers, you'll get it for about half the 'salon' price. It's a rich, nourishing, body lotion for women and men and our testers said it was very moisturizing. It's paraben-free and 100% vegan, too.
2. CeraVe Moisturizing Lotion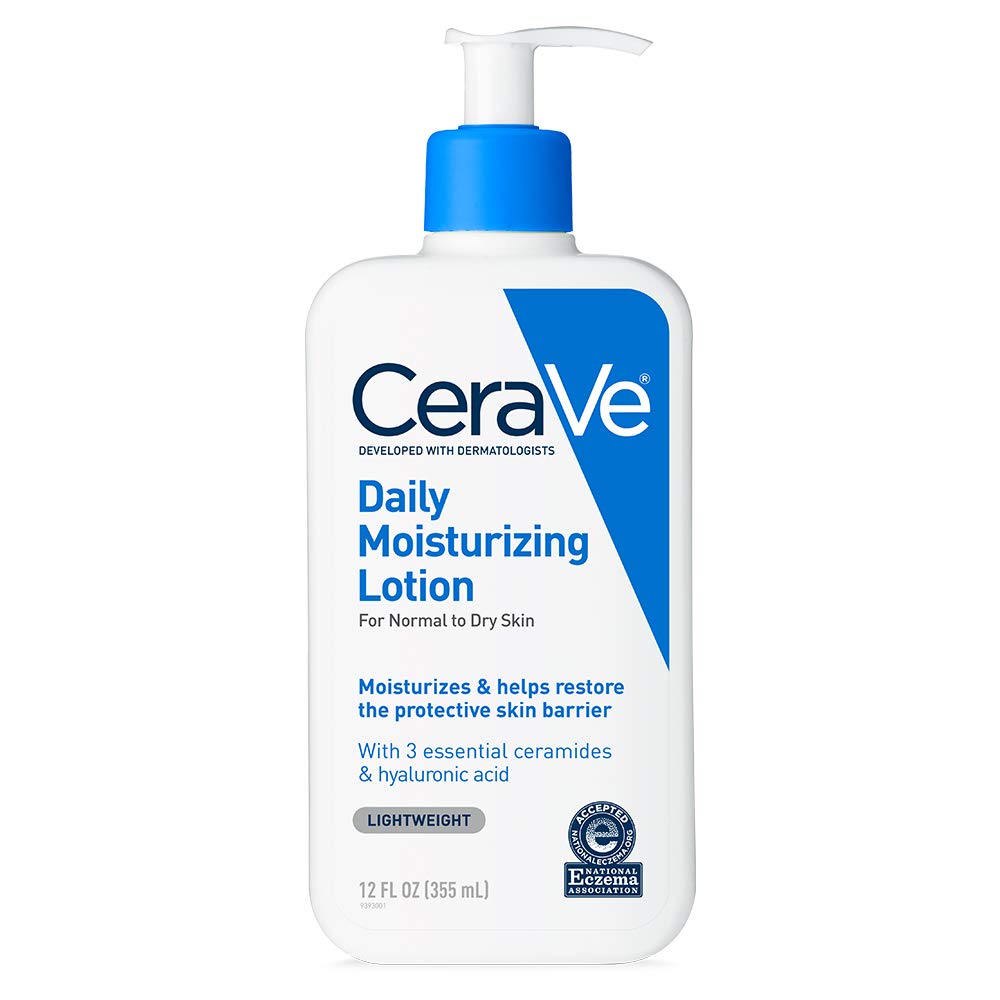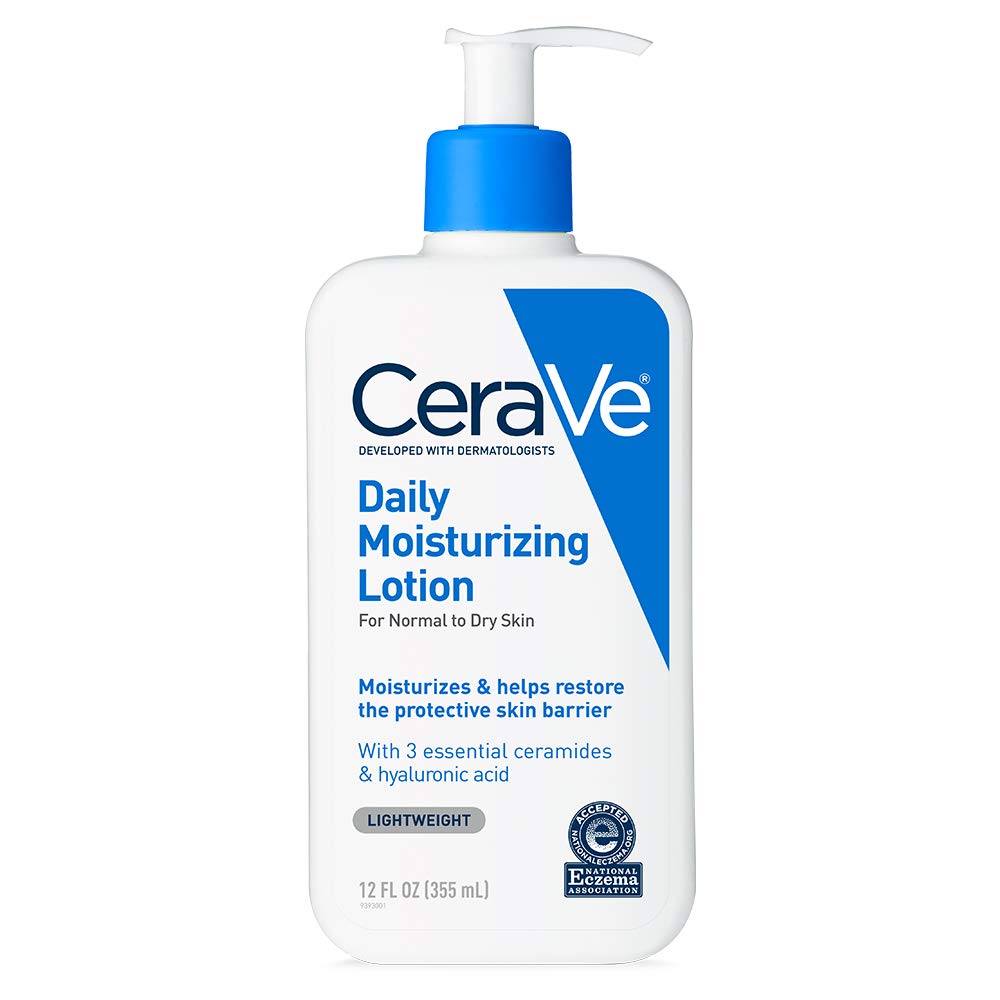 CeraVe Moisturizing Lotion is a fast absorbed body lotion that was developed with the help of dermatologists, to restore and maintain skin health. Its main ingredients are ceramides and hyaluronic acid, with attract and seal in moisture. This is a light, fragrance-free, mineral-oil free, product which won't clog pores and is suitable for most sensitive skins.
Users commented that it is easily absorbed, and doesn't feel heavy or greasy or leave an oily residue on the skin. Users said their skin stayed soft and moisturized all day. One of the best body lotions for women and men to improve and protect skin.
1. Cetaphil Restoraderm Eczema Calming Body Moisturizer

Specially aimed at restoring skin health in babies, children and adults with eczema, this is one of the best body lotions for women with chronic dry skin. According to our test panel, this is also one of the best body lotions for women over 60 with very dry skin and reduces inflammation from dermatitis or rosacea.
Free of fragrances, nut oils and parabens, Restoraderm is easily absorbed. It's quick and easy to apply and contains ceramides which repair the normal skin barrier layers. A long-term user commented that it had healed severe eczema on her 4 month old baby. If you don't like to purchase body lotions on the market, you may find more on drugstore!