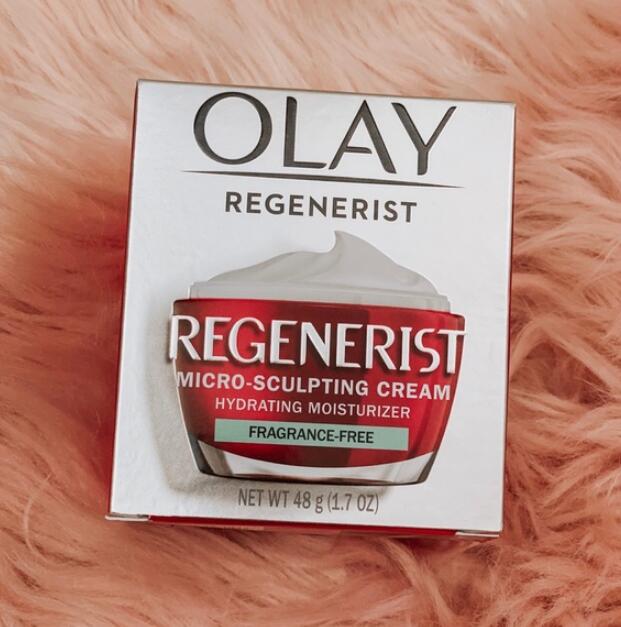 When you get to a certain age—sometime in your thirties or forties—you'll notice a few more extra lines in your skin. They could be fine lines around your temples and mouth, or deeper ones under your eyes or on your forehead. Either way, wrinkles are a common sign of aging that many women dread.
But don't worry. There are lots of skincare brands that work tirelessly to make sure your skin looks young and beautiful for as long as possible. Olay is one of those brands.
As a well-established brand, Olay has an extensive line of products for anti-aging that many women rave about. But shopping for skincare products from a label that is so well-known can be a bit overwhelming. Here's a quick overview of the brand, as well as some items we think you'll love from them.
Overview of Olay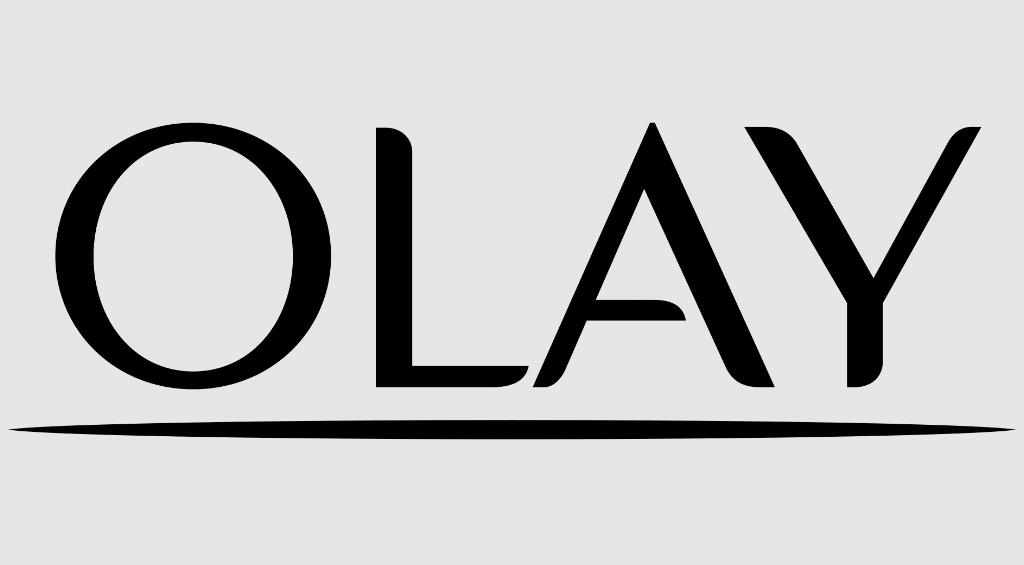 If you haven't heard of Olay, you must be living under a rock. It's a brand that you will find in any department store and drugstore and is a household name. That's because it's been around for half a century and is an expert at what it does.
This beauty brand has been around for over 65 years, producing skin care for all types of skin. Their forte, however, has always been in anti-aging formulas—one of the most sought-after sub-segments of the beauty industry.
This Procter and Gamble-owned beauty company follows a science-first principle when it comes to formulating their products. They only used ingredients that are proven to work for each specific skin concern. They even try their best to educate their fans about ingredients for anti-aging, like peptides.
One of the many reasons why they're a favorite among skincare aficionados is that the brand is strongly against animal testing. They're a cruelty-free brand that actively calls on the beauty industry to stop testing on animals altogether. They've even partnered with the Humane Society International to speak about this advocacy even more!
Don't be the last to try out this iconic skincare brand. Here are four of their bestsellers (and our personal favorites) that you'll love!
1. Olay Regenerist Micro-Sculpting Cream Moisturizer
Arguably Olay's most-loved product, this nourishing moisturizer in the iconic red jar is designed to minimize the appearance of fine lines and wrinkles fast. It does so with the help of anti-aging ingredients like vitamin B3, peptides, and more.
Aside from its anti-aging abilities, this cream is also great for hydrating the skin to leave it supple and smooth. It's made with hyaluronic acid to pull in moisture in your skin, leaving it soft and volumized for fewer wrinkles moving forward.
The cream also works to boost elasticity and collagen production, ensuring that your skin will get stronger and more radiant even as you grow older.
2. Olay Regenerist Retinol24 Night Serum
For something a little more potent, treat your skin every night with the Retinol serum. It's infused with vitamin B3 and Olay's special retinoid complex to boost plumpness in the skin, diminishing all those pesky lines, age spots, and wrinkles.
Many people are intimidated by retinol, aka vitamin A, because as an active ingredient, it can be very finicky and cause purging. But this serum by Olay is designed to be gentle without sacrificing efficacy, so you can use it daily and expect terrific results!
It's perfect for oily skin because it's lightweight and absorbs into the skin fast without leaving a greasy residue. And it's great for sensitive skin too because it's formulated without dyes and fragrances for zero irritation.
3. Olay Ultimate Eye Cream
Of course, when it comes to anti-aging, you can't forget about the eyes. Your undereyes will be super prone to darkening and wrinkles as you grow older because the skin in that area is thinner and more delicate.
To help out, use this eye cream every day. It's a three-in-one product that minimizes wrinkles, diminishes dark circles, and depuffs swollen eyes to make you look vibrant and awake for the day ahead. It even has skin-toned pigments to cover up any discoloration in the area.
This hydrating eye cream is enriched with vitamin B3 or niacinamide to brighten the undereyes and add extra nourishment to it. It also has amino peptides that firm up and smoothen the skin.
4. Olay Vitamin C + Peptide 24 Face Moisturizer
If you're dealing with discoloration on your face from age spots or post-acne hyperpigmentation, you need something that will even out your skin tone and brighten your complexion. Vitamin C will do just the trick.
This moisturizer is rich in age-defying peptides to make your skin look younger and more glowy, but it doesn't stop there. It has vitamin C, niacinamide, and lactic acid that can brighten your complexion, helping to fade stubborn spots and make your skin blemish-free again.
This dermatologist-tested cream contains no phthalates, parabens, or synthetic dyes so that your skin can breathe easy with gentle, science-backed ingredients only.
What customer reviews think of Olay
Because Olay is such a popular skincare brand, it should come as no surprise that the internet is overflowing with reviews of its products. You can count on most of them to be happy, glowing reviews from long-time Olay fans, including those from influencers and YouTubers.
Beauty guru HotandFlashy on YouTube, for example, has said wonderful things about the Olay Regenerist Micro Sculpting Cream, which she uses when the air is insanely chilly.
"There's no escape from the dry air here in New England in the winter," she says. "And so this [cream] was really my go-to winter moisturizing cream. It really kept my skin nice, soft, supple, and not dried-out-looking all winter long."
She also praises the consistency of the cream. It's nourishing without feeling too heavy. "It feels a lot lighter than it looks in the jar. It kind of goes on light and non-greasy but dries down to a smooth, semi-matte finish."
Another content creator who has had good experiences with Olay is Chinae Alexander. She's tried retinol in the past and didn't like it because it made her skin flaky and dry. However, in her video about the Olay Regenerist Retinol24 Night Serum, she had only nice things to say.
"I was so impressed after using it," she said. She loves how it makes her makeup go on smoother. "My fine lines are much lessened…I've been wearing this makeup all day. It's not settling, it's not creasing. I think overall my skin texture has been better."
FAQs
What is Olay Regenerist?
The Regenerist line is one of Olay's collections that makes it famous. It's the brand's special, advanced anti-aging line that is focused on minimizing the look of wrinkles and fine lines while conditioning and smoothing out the skin.
Many of Olay's top-selling products are from this line, which includes creams, serums, and more. These products are infused with age-defying ingredients such as peptides and amino acids to boost youthfulness and radiance.
Do dermatologists recommend Olay?
Yes, many dermatologists worldwide recommend Olay for those aiming to beat the signs of skin aging. While it's not as strong a favorite among dermatologists as more gentle brands like Cetaphil or CeraVe, it continues to be highly recommended by experts because of its accessibility, affordability, and science-backed ingredients.
Which Olay product is best for those over 50?
It's difficult to pinpoint one specific product, since most if not all Olay products are designed to fit maturing skin. But if you're over 50, it's best to focus on the entire Regenerist line to minimize the appearance of the signs of aging.
What Olay product can reduce wrinkles?
Many of Olay's products are infused with ingredients that help reduce deep lines, wrinkles, and sagginess in the skin. So, there are plenty of options available if that's your goal.
For example, if you want to focus on smoothing out crow's feet around your eyes, check out the Olay Ultimate Eye Cream, which is rich in amino peptides. Or if you want a boost in collagen production all over your face, try a vitamin C-infused cream, like the Olay Vitamin C + Peptide 24 Face Moisturizer.
Can I use Olay retinol every night?
Yes, Olay's retinol serums are designed to be gentle enough for everyday use. But if it's only your first time using retinol, try to do it gradually to start. Do it twice a week, building up to every other day. And when you think your skin isn't sensitive to it anymore, ramp it up to daily use.
Is Olay worth it?
Yes, Olay is completely worth your money. Not only is it an established brand known to make some of the best anti-aging formulas, but it's also very affordable. You can find it anywhere, from common online marketplaces to your local drugstore. It's not a fan favorite for nothing.
So if you're looking for new anti-aging products to incorporate into your beauty regimen without breaking the bank, try some Olay products out. Their Regenerist line is perfect if you're looking to young-ify your skin for a smoother, tighter, more radiant complexion.