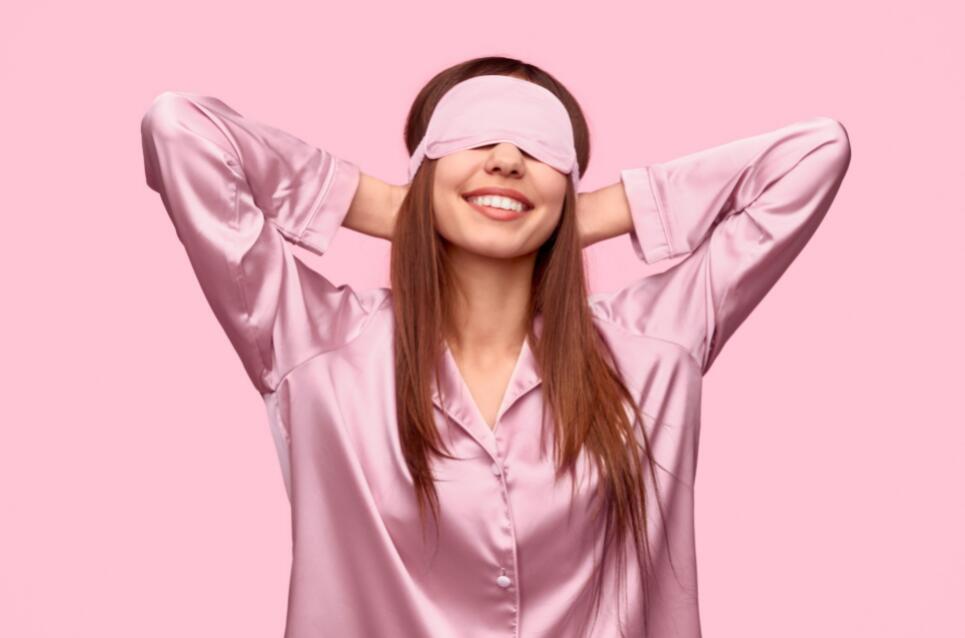 Sleep is believed to help boost good health, beauty, mood, and overall well-being. Every person has some sort of sleep ritual or routine to make their bedtime more enjoyable and comfortable.  Some people light up aromatic candles, listen to music, or have a back rub to calm and soothe the body and mind.
So, what are the things you do or use before sleeping at night? How do they help you relax and set your mood for a good night's sleep?
In this article, you'll learn simple luxuries to attain better and good-quality sleep.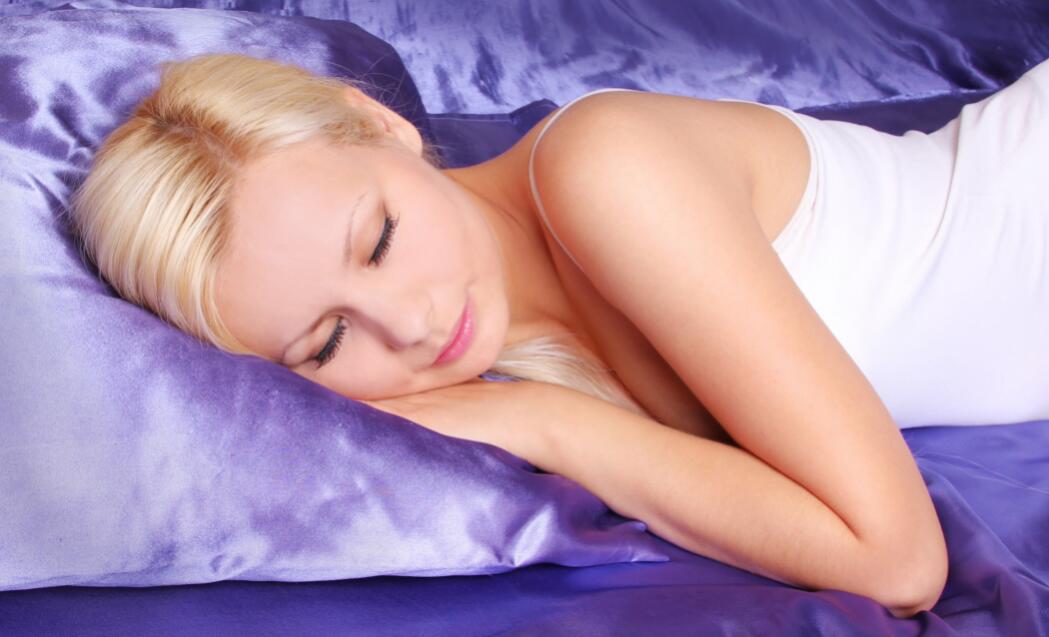 1. Make Your Pillows Comfy And Cozy 
Soft pillows make bedtime more comfortable. Whether you prefer to use a buckwheat pillow, a lavender pillow, a body pillow, or a combination of these pillows, it's a good idea to make them cozier and more comfortable for your body. You can use silk pillowcases for a luxurious look and feel too.
In addition, you can choose unique pillow cover designs and colors to change the ambiance of your bedroom. Silk pillowcases come in a wide array of patterns, embellishments, and color combinations to attain the comfortable elegance you desire.
When was the last time you bought pillows? If you have old pillows, they may have lost their fill density resulting in lesser head and other body part support. So, you might want to replace them with new fillers or buy new pillows.
2. Wear Something Comfortable 
Your sleepwear is said to also influence the quality of sleep you experience at night. So, you need to wear something comfortable to make sure the sleepwear won't disrupt your restful sleep. Choose a fabric that's soft and smooth like silk. Silk pyjamas are one of the most sought types of sleepwear because they're comfortably soft, free-flowing, and luxurious.
Avoid sleepwear styles that can restrict breathing and movement such as too-tight pyjamas. Sleepwear with garters is highly recommended than zippers. But make sure that the garter isn't too tight. Avoid sleeping with your pair of jeans or workwear.
3. Use Aromatherapy 
How do you want your bedroom to smell like: either smell like jasmine or lavender flower? Infuse aromatherapy during sleep time by lighting up an aromatic candle or infusing lavender oil in an air diffuser a few minutes before bedtime.
Aromatherapy can help promote a good mood and prepare your body for sleep. Essential oils are believed to have relaxing effects, easing tension and stress. Here are some of the best essential oils for aromatherapy you can try before bedtime:
Lavender: Breathing steam with lavender oil can help improve sleep. This essential oil has been extracted from lavender flowers. Lavender oil is said to help calm your nervous system because of its active compounds including linalyl acetate and linalool. Women and young people with insomnia can benefit from lavender oil.
Bergamot: This fragrant herb attracts pollinators like butterflies and bees. You can diffuse and inhale bergamot essential oil as aromatherapy to possibly help lower your blood pressure and boost good mental health. A combination of sandalwood and bergamot essential oils can help improve sleep quality.
Chamomile: This essential oil can help alleviate anxiety and relieve pain. If you experience anxiety or body pain that interferes with your sleep, you can diffuse the room with chamomile to reduce these symptoms and improve sleep.
Cedarwood: This essential oil has a woodsy scent. Cedarwood essential oil can help improve sleep because of its sedative properties caused by its active compound called cedrol.
4. Get A Massage 
You can ask your partner to give you a smoothing massage to calm tensed muscles and aid a relaxing sleep.
Applying pressure on your feet before bedtime can also help reduce insomnia or sleeplessness. Here's how to massage your feet pressure points for a good night's sleep:
Start by lying on your back;
Bend your knees so your hands can reach your feet;
Then grab one foot in your hand;
Curl your toes;
Find the sole of your foot using your hand and feel the depression; and
Apply firm pressure. You need to massage this pressure point using an up-and-down and circular motion.
5. Drink Tea 
Tea drinking before bedtime can help relax your senses and set a good mood for rest and sleep. So, what are the best bedtime teas to help improve sleep? Check them out below:
Chamomile Tea: This tea contains apigenin, an antioxidant that helps initiate sleep.
Valerian Root: This tea can increase Gamma-Aminobutyric Acid or GABA, a neurotransmitter that increases sleepiness and improves sleep quality, decreasing night-time awakenings.
Lavender Tea: This tea has a relaxing aroma that can help calm your senses.
Lemon Balm: This aromatic herb increases GABA levels that initiate sedation. You can drink lemon balm tea to help decrease your insomnia-related symptoms.
6. Get A Soothing Bath 
A warm, soothing bath is a simple luxury. You can treat yourself with an aromatherapy-infused bath using essential oils added to your bath water and as a room scent using a diffuser.
According to a trusted source, a warm or hot shower or bath can improve the body's 'temperature circadian rhythm' to help you fall asleep quickly. Hence, you can include this simple luxury in your daily sleep routine.
For a hot or warm bath to be effective in improving sleep, make sure to do it right by bathing one to two hours before sleeping. It helps improve blood circulation, bringing adequate oxygenated blood from the core to your periphery, like your hands and feet. The duration of the bath or shower to gain the sleep benefits is 10 minutes or less.
7. Maximize Your Beauty Sleep
A beauty sleep helps boost your skin health, immune system, mental health, and your overall health and wellness. When you have a beauty sleep, you can wake up the next morning feeling beautiful and rejuvenated because of the excellent sleep quality you just had. You can take your beauty sleep to a whole new level by:
Applying an overnight skin facial mask;
Getting regular exercise;
Managing your bedroom light;
Sleeping on a consistent schedule;
Avoiding caffeinated drinks and spicy food; and
Taking food supplements like CBD oil or grapeseed extract.
Conclusion
You can enjoy simple luxuries for better sleep with the tips shared above. Make sleep time an opportunity to enjoy simple pleasures such as hugging a silk-covered pillow and wearing silk pyjamas. Drinking tea, getting a soothing massage, and aromatherapy are also simple luxuries you can try to prepare your body and mind for a restful sleep.