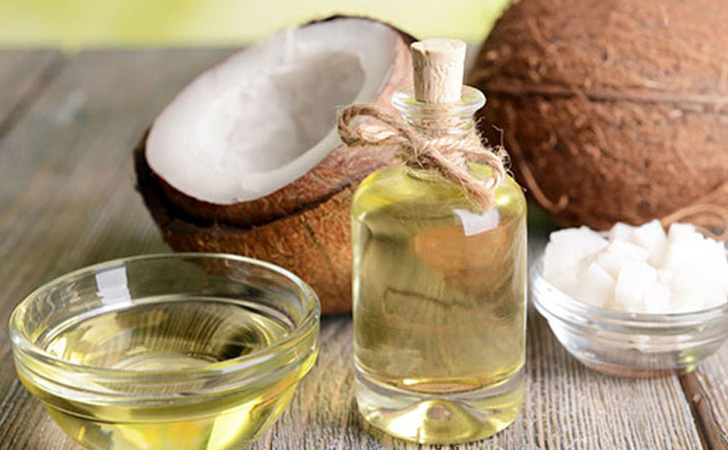 With coconut oil being one of the best beauty products to use for everything beauty-related we have become obsessed with everything that contains coconut extract or coconut oil in it. Coconut has become the number one most used beauty product of all time. The reason being coconut has multiple benefits that are wonderful for our hair, skin and nails. Truthfully what we enjoy most about beauty products contain coconut is the moisture.
Coconuts are full of hydrating and moisturizing benefits which would explain why almost all products that contain some kind of coconut extract make us look and feel better. Coconut oil is one of the most popular coconut ingredients that you can find in a beauty product. However, many coconut beauty products have yet to be discovered that is until now. Here are 10 coconut beauty products that you need to try. I swear they are life changing.
10. COOLA Organic Suncare, Pina Colada Sport Sunscreen

Taking care of your skin is very important especially when it comes to protecting your skin from the sun. The harmful sun rays have been known to not only cause premature wrinkles along with age spots but it has also been attributed to skin cancer. For this reason and many others you want to keep your skin as safe as possible.
To do so, you always want to use a sunscreen that has your best interest at heart. This sunscreen is not only going to protect you from the sun but it is also clear and water resistant. With a spray on sunscreen like this one, you can be sure you are protected without the thick and sticky residue a traditional sunscreen has. It is also hydrating to your skin.
9. Shea Moisture Coconut & Hibiscus Curl & Style Milk

If you have curly hair, you know how hard it is to tame your mane especially during humid weather. Thankfully there is this coconut & Hibiscus styling milk to help us achieve beautifully defined curls without the heavy products. One of the main reasons why curly hair tends to look heavy and weighed down is because of how heavy multiple products can be on your hair shaft.
However, by using a lightweight product that will not only keep your curls frizz free while giving you the volume and definition you need is the best way to go. It will not dry out your hair or weigh it down. You will have moisturized healthy looking hair with bouncy curls all day long. Bid farewell to frizz when you use this product.
8. Baebody Coconut Milk Body Scrub: With Dead Sea Salt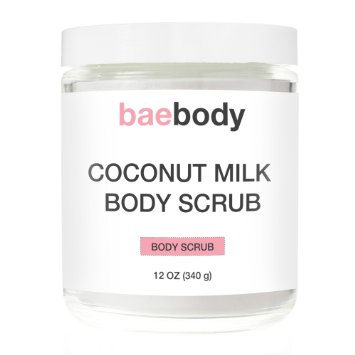 A body scrub that only uses natural ingredients such as dead sea salt, almond oil and coconut milk is the way to achieve smooth skin without dryness. Many exfoliating body scrubs will remove dead skin cells from your skin and dry out your skin all at the same time. This scrub will do the complete opposite. It contains coconut milk to not only exfoliate and bring out radiate skin but also to moisturize your skin as well.
If you have dry skin, you may want to try a body scrub like this one that will hydrate you while removing the top layer of dead skin that you may have. With this body scrub you can exfoliate 3-4 times a week and it can be used all over your face and body to remove dull skin as well as unclog your pores.
7. Biotin (High Potency) 5000mcg Per Veggie Softgel With Coconut oil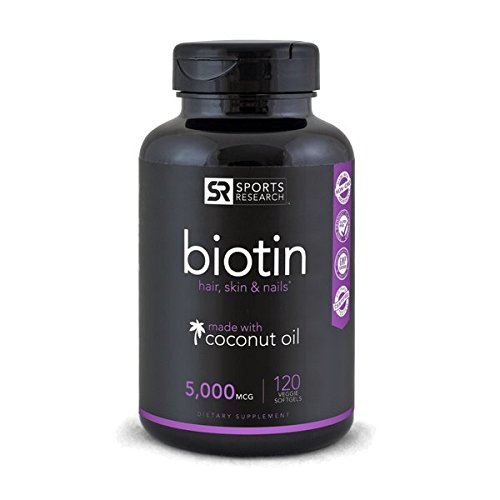 Feeling and looking your very best starts from the inside out. For this reason by taking the proper supplements can help you tremendously. Biotin vitamins have welled known for helping women grow their skin and nails while bettering their skin. Well now you can get biotin vitamins with coconut oil to enhance the way your body absorbs adverse nutrients.
The pills are really easy to swallow which makes taking them as a routine much easier. To achieve the desired results you want to take 2 softgels a day with a glass of water. There has not been any side effects besides rapid hair growth. That's right these vitamins will make your hair grow long and healthy within a couple of weeks of continuous use.
6. Yes to Coconut Naturally Smooth Lip Balm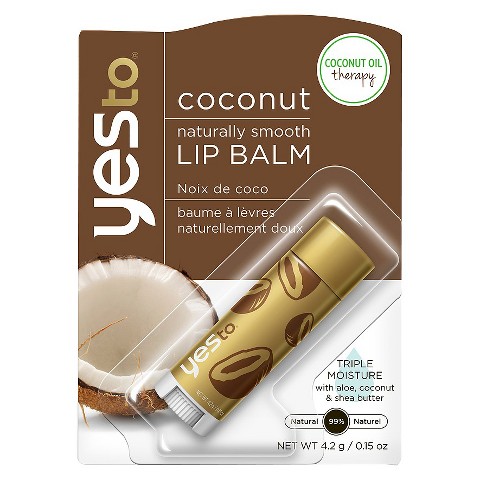 Moisturized lips is key when you want the flawless lipstick application. It is critical to use a hydrating lip balm that contains all the necessary ingredients to give your lips back the moisture it may have lost. If you constantly wear lipsticks or liquid lipsticks you know how dry your lips can become. Replenishing the moisture in your lips can even help your lipstick last a longer time.
You always want to apply this lip balm especially before bed. Any nourishing lip balm like this one before bed will plump up your lips and give you the even skin we all know and love. It is not sticky or greasy and it will not give you a drying sensation after it wears off. All you will have a moisturized lips.
5. Palmer's Coconut Oil Formula Hair Polisher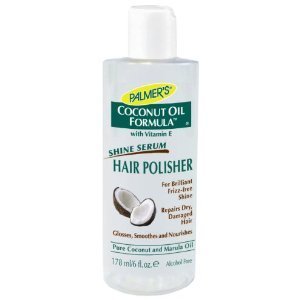 When you use a heating tool on your hair such as a curly wand or straightening iron you always want to use a hair serum before and after. The reason being that heating tools dry out your hair and cause damage. When your hair is dry and damage, it looks frail and will have more frizz to it. What you want to do is apply a dime size amount of hair serum before you use the heating tool to help with heat protection. And then you want to use a smaller size amount and apply it to your hair to tame frizz and flyaways.
A hair serum like this one moisturizes your hair without being greasy. Many people stay away from hair serums because of how greasy most of them tend to be. This serum is not greasy or sticky and it will not give your hair an oily feeling to it either. All you will have is clean hair that is moisturized and less frizzy.
4. Dirty Works Coconut Body Butter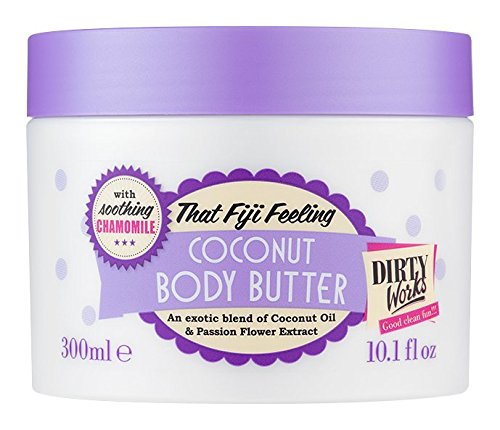 Taking care of your skin is always a must especially when it comes to hydrating your skin. You can always use a moisturizer to maintain your skin hydrated. However, if you have extremely dry skin you may want to consider a body butter like this one. Body butters contain a higher concentration of essential oils in them to offer you more hydration for a longer period of time.
With coconut oil as one of its main ingredients this body butter is rich in hydrating vitamins and minerals that help heal your skin from the inside out. Use this body after a shower or bath to soak up all of its benefits.
3. Coconut Moisture with Retinol Organic Coconut Oil Face Moisturizer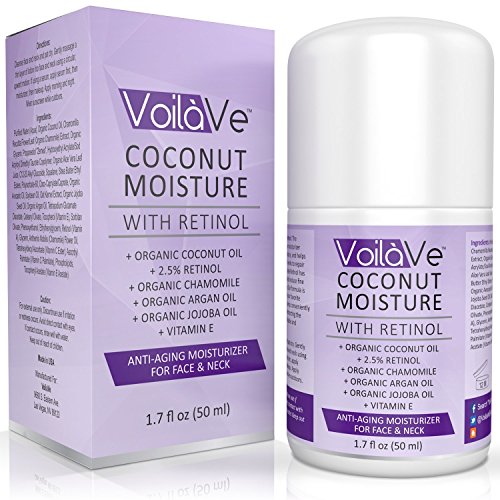 We absolutely love this coconut retinol face Moisturizer. It is the ultimate anti aging facial moisturizer for aging skin. The key to help prevent fine lines and wrinkles is prevention. You want to take care of your skin so that it can fight off the signs of aging such as crows feet, smile lines or premature wrinkles. By this moisturizer containing retinol, it is adding a layer of protection to your skin.
The coconut oil acts as a hydrating factor to aid in cell reproduction and help your skin fight off free radicals as well. It can be utilized twice a day to get all the benefits from it. It is a non greasy formula that can be worn under all your makeup looks.
2. Deva Curl Supercream Coconut Curl Styler Cream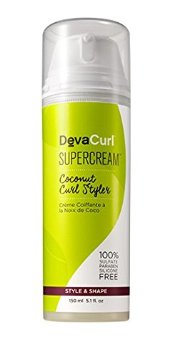 One product that conditions your hair while taming frizz, adding shine and controlling flyaways? This lightweight cream does everything in one simple step. If you have curly hair, you know if you want to achieve making your natural curls look great without being frizzy you need to use at least 5 products. Mousse, gel, hair serum. Frizz fighting styling cream and hairspray to hold everything in place.
This styling cream is all those 5 products in one. All you need to do is apply this styling cream on damp hair, scrunch on your curls to define them and you are ready to go. If the day after you not want to wash your hair you can re apply this on dry hair to refine your curls.
1. Alba Botanica Hawaiian Nourishing Face Wash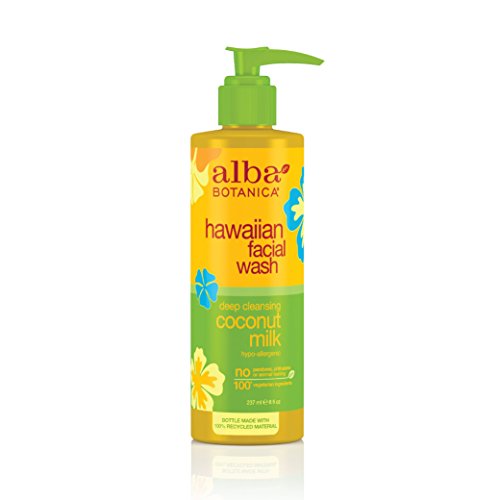 Facial washes can be very drying to the skin. The reason being the usually contains strong ingredients to give you the deep clean your skin needs. However, if you have dry skin you want to opt for a hydrating facial wash like this one. It is hydrating while giving you the deep clean that you need.
Once you use this facial wash you will not feel as if your skin is dry or as if you need to hurry and apply a moisturizer. In this case, your skin will already feel nourished and soft you will not have the urge to apply anything after using this. Use twice a day for the best benefits.
Coconut oil has become a sensation among companies and us. However, not all products are built the same. For this reason, if you are looking for a good coconut beauty product try one from this article and let us know your thoughts below.