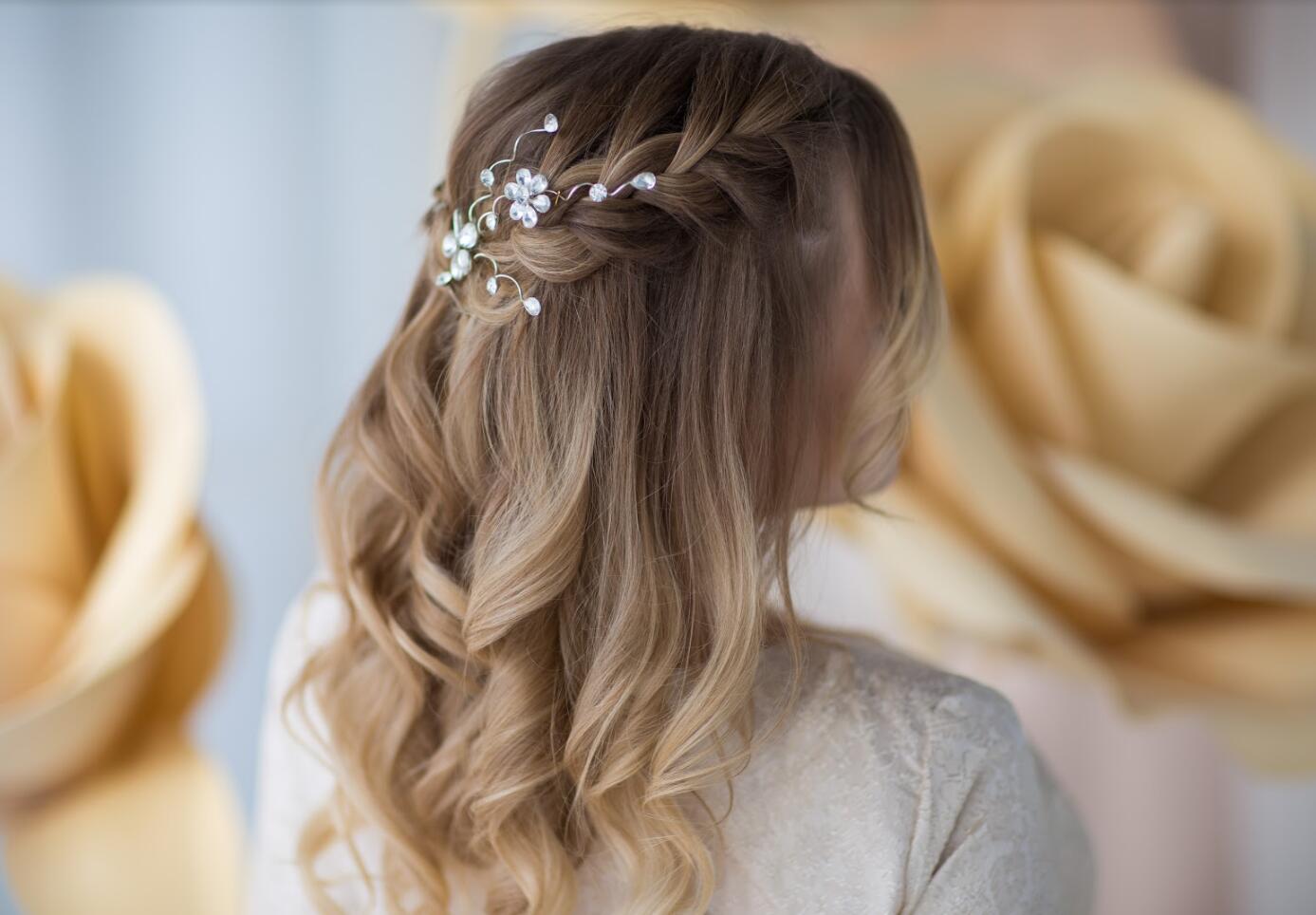 Styling your curly hair this summer is a fun and exciting way to bring out your creativity. Although it may be difficult at your first try, you can get used to it after doing it some time. Moreover, there are many curly hairstyles that you can do to achieve a different look for every type of occasion you'll happen to be in. With these styles, you can rock this summer with your curly hair:
Curly Bob
If you want to have a cut between your collarbone and neck, then a curly bob can do the trick. With curly bobs, you can embrace your curl more while showing off your hair's texture. You can also pair this versatile length with bangs, stacked, or inverted cut for a more appealing look.
However, you must use the right hair products to keep your curls bouncy and maintain their structure. You may want to try a curling mousse to make your curly bob looking pretty throughout the day. Moreover, if you're going to maintain such style, you need to have a haircut every three to four months so you won't lose those curly bobs.
You can also try the following types of curly bobs:
Inverted Bob: With naturally curly hair, you can customize it to become an inverted bob. When done right, you can have a long-lasting style.
With Bangs: If you want a bouncy curly bob, then add some bangs. It's a fun look and is easy to style as well. Moreover, it can give you plenty of movement. However, you may have to maintain it every 12 weeks as fringes can become difficult to lay correctly.
Stacked Bob: An easy-to-style curly bob is doing a stacked bob. It embraces your hair's natural texture and beauty, and you can add extra sparkle through highlights. What makes it more likable this summer is that anyone can slay it. From edgy to conservative, it can fit your personality as long as you wear it confidently.
Curly Twist And Braid
You may also want to braid your curly hair. It's easy to do this, allowing you to keep your hair out of your neck and face. Here are the simple steps to achieving a curly twist and braid, perfect for a windy summer getaway:
Apply some defining gel through your wet hair. Then, use a towel to scrunch out excess water from your hair.
Next, part your curly hair, however you'll want to do it after drying it. If you want even braids, you can consider parting them down the middle in the back.
You may start with the first braid by sectioning it.
Take a section so you can twist it continuously until you reach the base of your head's back. You can use pins to secure them in place. Then, do so on the opposite side.
Lastly, you should also braid the loose hair while leaving texture at the end.
Curly Ponytail
With curly hair, you can style it with a ponytail of various kinds to make it chic and comfortable. While ponytails are known to be a go-to style to keep bad hair days from showing, you can break this stigma this summer.
You may want to check out these curly ponytails as you can play with your tresses' height and texture:
Mega-High Ponytail: With this type of ponytail, you can use a ponytail holder to secure your curly hair. At the crown of your head, gather your hair after flipping your head upside down. It's easy, and you can have that Rihanna-like messy, high ponytail.
Middle Part And Low Ponytail: If you're wearing earrings and you want to show them off, have a low ponytail at the middle part of your hair. This ponytail can help your hair out of your face.
Stylish Volume: To keep a mid-height ponytail from falling flat, smooth it after lightly teasing the hair at your head's crown. With this style, you can have the volume at the crown, which could make for a gorgeous summer hairstyle.
Glam Ponytail: To have a polished ponytail, wrap its base with a section of your hair. That way, you can keep your tousled ponytail while hiding the elastic you're using.
Braided Bun
Another exciting curly hairstyle to try this summer is combining braids and buns. By having this hairstyle, you can ooze with style and romance, perfect for summer festivals. Here's how you can make a braided bun prettier with curly hair:
First, have a big braid by taking three large sections from the top of your head.
Down at the back of your head, create a Dutch braid. This type of braid is the inside-out braid, which is the reverse of a French braid. You have to cross the right under the left, and the left section under the middle.
In three sections, add the rest of your hair to the big chunky braid. Then, add in thirds of the rest of your hair to the next section, crossing under. Don't forget to repeat such steps to the remaining two sections to combine them in the braid.
After securing the braid with an elastic, form the bun by curving the braid's end around.
Lastly, you can use pins to tuck and hold the ends of your hair in place.
When doing braided buns with curly hair, there are also maintenance tips you have to remember. Here are some of them:
Detangle your hair using your fingertips instead of brushes. By brushing dry hair, you may create a huge ball of frizzy hair. Instead, soften your hair by using some leave-on conditioner with the help of your fingertips.
Instead of breaking up your curls, use whole curls when sectioning your hair. By doing this, you won't be going against your curls.
Most importantly, listen to your curls. You don't have to create perfect braided buns; adjust your braids to suit your fringes and bangs if you have them.
Conclusion
By having these awesome curly hairstyles this summer, you can enjoy any summer activity with confidence. You won't only look amazing, but you can move with ease and comfort with braids, buns, and ponytails. Or, you can simply have stylish curly bobs for a regular day. Nonetheless, you won't have to look boring the entire summer with any of the curly hairstyles listed above.