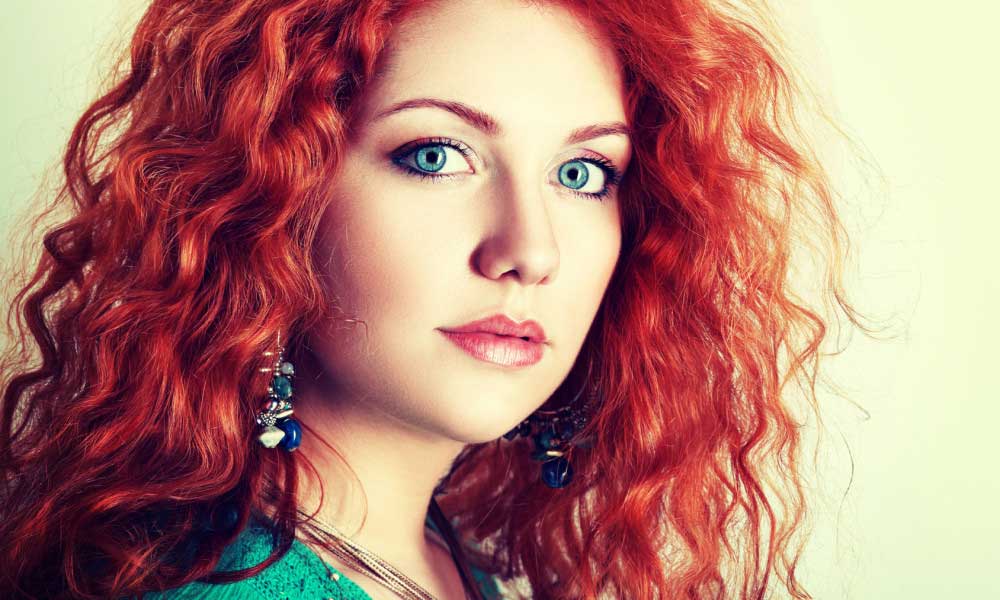 If you have red hair like myself or are considering joining the red side you should know how stubborn red hair is to maintain. It is such a beautiful color with so much character however the molecules in red hair dye is 3 times larger than any other hair color. What this means is red hair is easier to fade but harder to remove. Red hair will fade with heat, hot water and too much sun exposure. An average red hair dye lasts about 2 weeks before it looks faded.

Now I know what you are probably thinking "so how do I survive the summer with my red hair? " The key to surviving summer with red hair is utilising the right products. Utilising the right products can make a world of a difference in the way your hair looks and feels. Red hair is a gorgeous look for any season if it is handled properly. Here's the red head's guide to surviving the summer.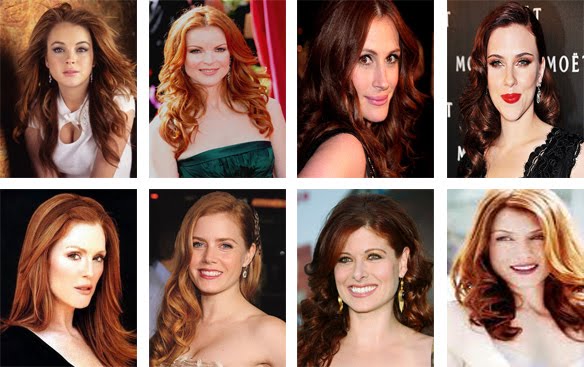 10.

L'OREAL Excellence HiColor HiLights Permanent Creme Color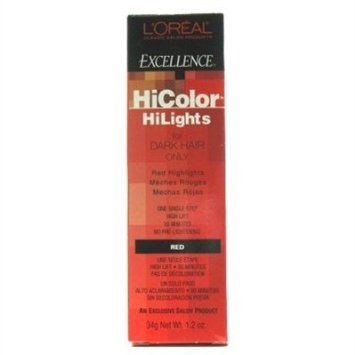 The key to surviving any season with red hair is having a strong hair dye that will be long lasting. Finding a long lasting redhead dye is not the easiest thing to be done. Many hair dyes promise to be long lasting however, they tend to fade very quickly.
This hair dye does not do that. It is long lasting while causing your hair little to no damage and can be used on dark colored hair to achieve a vibrant red color. If you have dark hair and want to become a red head without having to pre lighten your hair this is perfect for you.
9.

Joico Color Infusem Red Shampoo 10.1 oz & Color Infusem Red Conditioner 10.1 oz DUO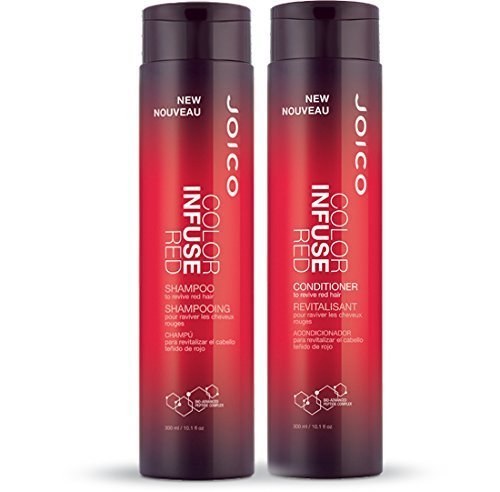 Maintaining your hair color vibrant and healthy has a lot to do with the shampoo and conditioner that you use. The products that you use in your shower can easily fade your hair color. When you are dealing with red hair, you want a shampoo and conditioner that will deposit color back into your hair.
What this means is this shampoo and conditioner combo will deposit small amounts of red dye back into your hair. This will make the fading process a lot less noticeable and your color will last longer.  
8.

LAKME Teknia Ultra Red Treatment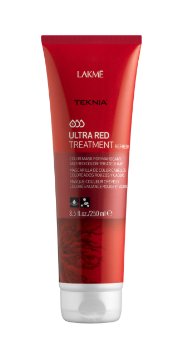 After you use a good color depositing shampoo and conditioner, you want to use a hair treatment. A hair treatment will help give your hair back the nutrients that it may have lost in the cleansing process. It will not only help restore the damage and moisture but it will also deposit red dye into your hair as well.
This hair treatment is a color depositing treatment which will deposit small amounts of dye into your hair to aid in the fading process. This treatment is perfect for slowing down the hair fading process.
7.

Amika Perk Up Dry Shampoo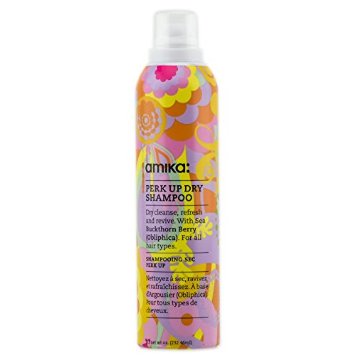 Because the molecules in red hair dye are so big and so easy to fade, you do not want to wash your hair everyday. You want to minimize the days you wash your hair to 2-3 times a week. It doesn't sound like something you may want to do but if you want to maintain your hair vibrant you will want to optimize to something like this.
This is a dry shampoo. Dry shampoos soak up your hair oils and give you a dry feeling without having to wash your hair. This one does not leave a white or sticky residue your hair really does feel clean.
6.

Jonathan Product Awake Color Root Touch Up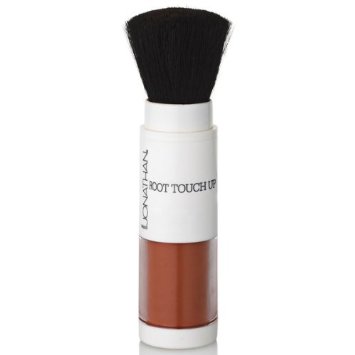 Since skipping a day or two of washing your hair is beneficial for maintaining your hair vibrant you may also want to get a root touch up powder such as this one. This powder root touch up hides greys, bald spots and dark roots which will enable you to have to color your hair less.
The less you color your hair the less damage you will be causing your hair. You simply apply this mineral colored powder all over your roots to hide them and you are good to go until the next time you wash your hair. This power will not interfere with any products that you may have in your hair.  
5.

Paul Mitchell Color Protect Locking Spray, UV Protection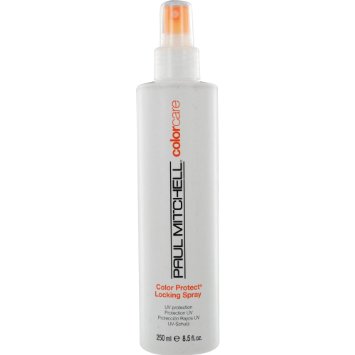 During the summer months, it is important to add a UV protecting spray to your hair routine. When the sun is shining outside your hair color is at risk of fading the reasoning being the sun will shrink your hair molecules and cause your hair to fade. By adding a spray that protects hair from the sun you will be prolonging the life of your hair color.
4.

CHI 44 Iron Guard in Multiple Sizes and Packs

Just like you always want to protect your hair from the harmful rays of the sun you also want to protect it from the heat. Your heating tools such as your blow dryer, straightening iron, curling wand among a few can fade and damage your hair very quickly. All you need to do is use it before you start using any of your heating tools to receive full benefits of a heat protectant like this one.  
3.

John Frieda Liquid Shine Clear Hair Glaze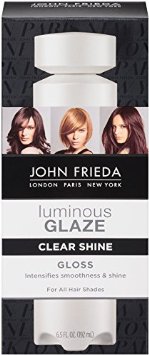 Adding a gloss in between touch ups will extend the life of your hair color and bring it back to life. Countless times red hair tends to look dull when it is in need of a color refresh. However, if you apply a gloss it will fill in any lack of moisture that your hair is in need of. You can use a colored gloss to deposit some color or a clear one like this one to give you the perfect color pick me up.  
2.

Lanza Healing Colorcare Magic Bullet Daily Leave In Conditioner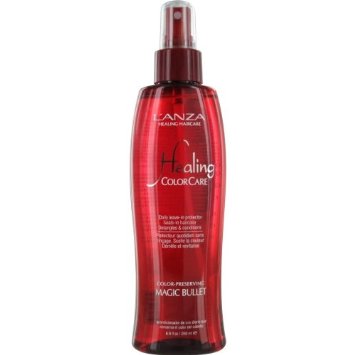 A color sealer is always a good idea when you have red hair. This leave in conditioner will seal in your color every time you apply this. This is a very good option if you spend a lot of time at the beach or pool. Applying something like this before you go into these waters will protect your color from fading and losing its luster. This can be applied every single day and not cause you any damage.
1.

Joico Vero K-PAK Color Intensity Semi-Permanent Hair Color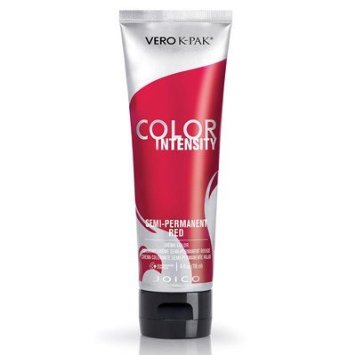 A semi permanent hair dye will be your best friend when you have red hair the reason being you will want to refresh your hair color without causing any damage. That is what a semi permanent hair color will do. It will condition your hair and add color without any damage. It will also enable you to tweak the color as many times as you like without putting your hair through stress or damage. This is a long lasting semi permanent hair dye.

Red hair can be a tricky color to maintain. However, if you follow up and use these products it will look vibrant for a very long time. Please tell us what tricks you use to maintain your hair vibrant.