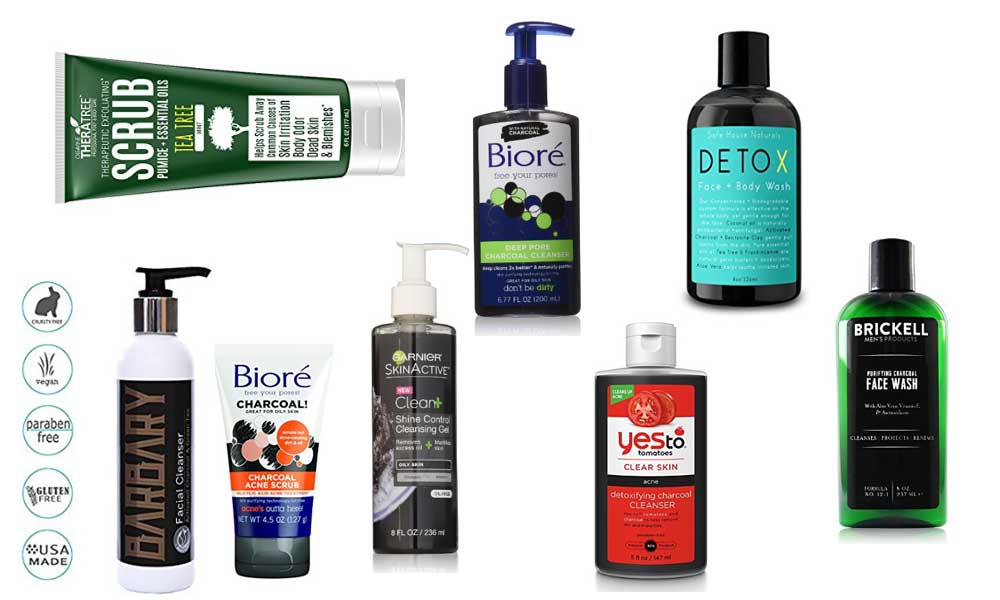 When you think of charcoal, you probably think of barbecue fires or art supplies before you think of skincare. However, activated charcoal is present in many skin care products (including face wash) and has a broad range of benefits for your skin. First of all, charcoal is a pure and natural ingredient. Many face washes on the market are pumped full of harsh and unnatural chemicals. However, face washes that include charcoal as a primary active ingredient generally do not include an abundance of these excessively harsh and potentially damaging chemicals. Charcoal face wash is great for sensitive skin because it is gentle, non-toxic, and does not irritate the delicate skin of your face.
Furthermore, charcoal naturally attracts toxins. When you wash your face with a charcoal face wash, the charcoal uses its natural properties to automatically draw toxins out of your skin. This means that charcoal face wash clears your pores and sucks dirt and bacteria away from your skin in order to clear up and prevent acne breakouts. If you're looking for a gentle face wash to treat minor breakouts and soothe your sensitive skin, try a face wash that includes activated charcoal.
8. Garnier Shine Control Cleansing Gel

This charcoal-based face wash keeps your skin shine-free all day long. It features natural properties that prevent excess oil from accumulating on your skin in order to help your skin maintain a matte finish. The face wash deeply cleanses your skin from the surface level down, clearing your pores and refreshing your skin as it cleans.
The formula of this face wash includes charcoal and menthol. Its included charcoal purifies your skin and clears it of any lingering toxins. This face wash's gel formula is extremely lightweight and feels refreshing on your skin. However, it is still extremely effective at cleansing and purifying your skin despite its gentle, lightweight feel.
7. Yes to Tomatoes Detoxifying Charcoal Cleanser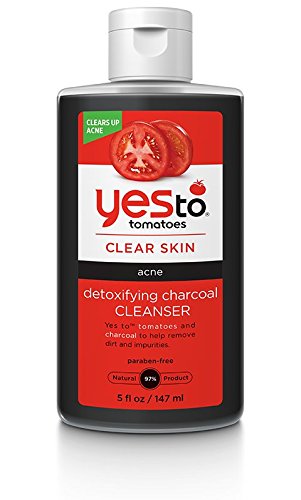 This face wash, which is designed to help clear up acne breakouts without excess harshness, includes two primary active ingredients: tomatoes and charcoal. Both of these active ingredients are completely natural and soothe your skin without inflicting the damage that harsh chemical ingredients can wreak on your skin. In fact, this face wash prides itself on being a natural product; it includes ninety-seven percent natural ingredients.
The tomatoes within this face wash's formula expose your skin to antioxidants that deeply cleanse your skin and help it appear brighter and healthier. The charcoal purifies your skin and clears up minor acne breakouts in a gentle manner. Plus, this face wash also includes salicylic acid for extra help with breakouts and jojoba oil for added hydration and nourishment for your skin.
6. Barbary Charcoal Facial Cleanser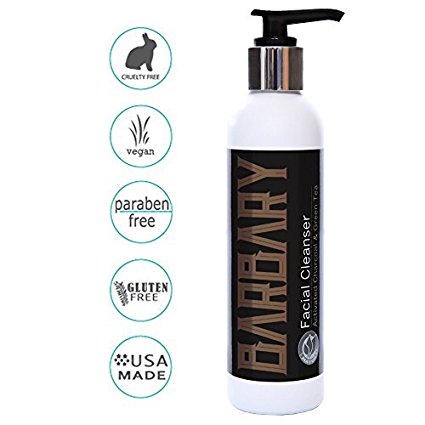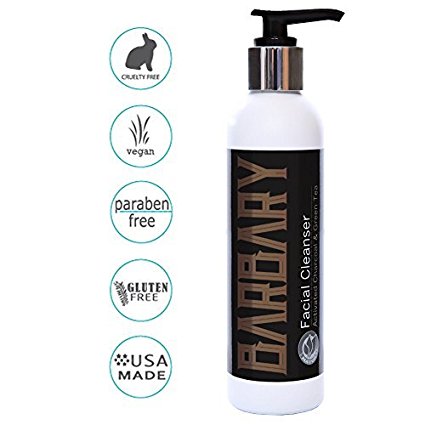 Sensitive skin is difficult to handle. If you have naturally sensitive skin, you might feel like you're very limited in the skincare products you are able to use comfortably. This charcoal face wash is the perfect choice for sensitive skin. It is a vegan product that is free of parabens and any other harsh ingredients. In fact, the entire face wash is comprised of only organic ingredients.
These organic ingredients include activated charcoal as well as coconut oil, vitamin C, green tea, orange extract, and more. All of these natural ingredients serve a purpose within the face wash to help it be as effective as possible at cleansing and nourishing your skin. They work together to purify, soothe, firm, brighten, and even out your skin to help you achieve clean, youthful, healthy skin in no time.
5. Theratree Exfoliating Scrub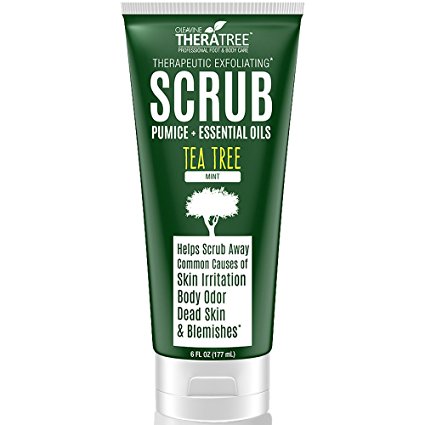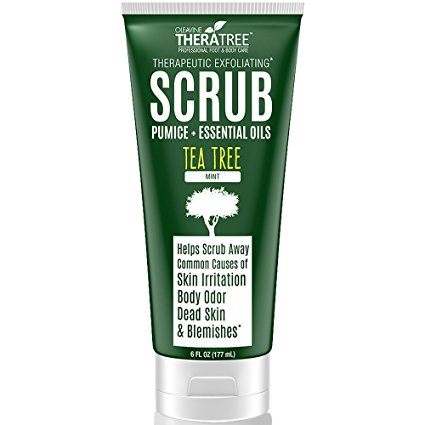 This exfoliating scrub is full of natural ingredients that clear and clean your skin in a gentle and healthy way. It includes micro volcanic pumice, white willowbark, tea tree oil, activated charcoal, mint essential oil, and a variety of natural botanical extracts.
The micro volcanic pumice and white willowbark in this face wash gently exfoliates the delicate skin on your face without causing irritation in order to remove dead cells and brighten your skin. The tea tree oil soothes irritated skin and helps even out your skin tone and alleviate redness. Mint essential oil and botanical extracts nourish and refresh your skin. Last but not least, activated charcoal within this face wash purifies your skin and eradicates any impurities on its surface or within your pores.
4. Safe House Naturals Detox Face Wash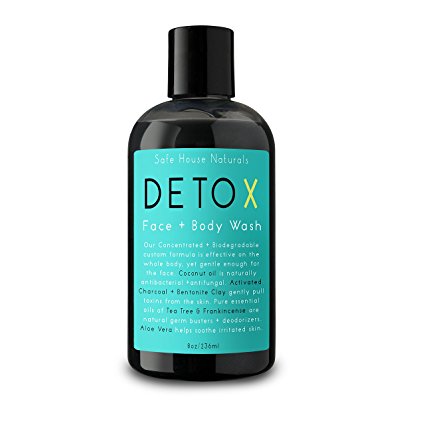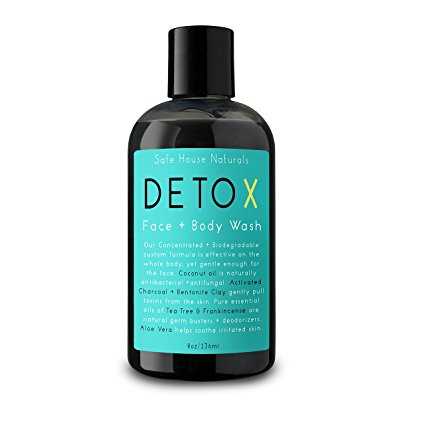 This charcoal face wash is vegan and includes only natural and organic ingredients. Plus, it is one hundred percent cruelty-free. The face wash does not include any animal by-products and is created without using any animal testing. Its cruelty-free status is certified and approved by PETA.
The face wash's formula does not include any harsh chemicals. Instead, it features a blend of natural ingredients, including activated charcoal, Bentonine clay, coconut oil, aloe vera, and essential oils. The charcoal and clay within the face wash exfoliate, purify, and renew your skin. The coconut oil and aloe vera work together to hydrate, nourish, and soothe your skin in order to add moisture and alleviate any redness or uneven tones. Plus, the natural essential oils within the face wash gently tone your skin as you cleanse it.
3. Brickell Men's Purifying Charcoal Face Wash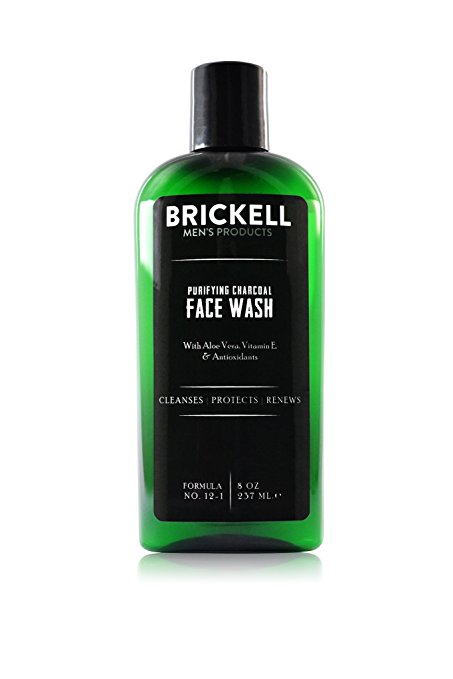 This men's face wash works well with all skin types from dry to oily and everything in between. It is a very gentle and natural product that cleanses your skin without the use of any harsh chemicals that do more damage than good.
Activated charcoal, aloe vera, jojoba oil, and olive oil are all natural active ingredients within the formula of this face wash. The activated charcoal purifies your skin while the aloe vera soothes and nourishes it. The jojoba oil and olive oil add needed hydration to your skin. However, they do not pile on extra grease in order to leave your skin feeling completely clean and refreshed.
2. Bioré Deep Pore Charcoal Cleanser

This charcoal face wash penetrates deep into your pores in order to cleanse your skin thoroughly. It removes surface-level impurities such as makeup, oil, and daily dirt. Also, the gentle charcoal-infused formula eliminates toxins from the deeper levels of your skin. The two levels of purification this face wash provides leave your face feeling refreshed and purified.
1. Bioré Charcoal Acne Scrub

If you struggle with acne and are searching for a gentle solution, this charcoal acne scrub is a great option. The formula of the scrub is very gentle. It provides your skin with soothing exfoliation that is not harsh and does not cause irritation.
The face wash includes one percent salicylic acid. This acid works together with the purifying activated charcoal to cleanse your skin of impurities and fight against acne breakouts.