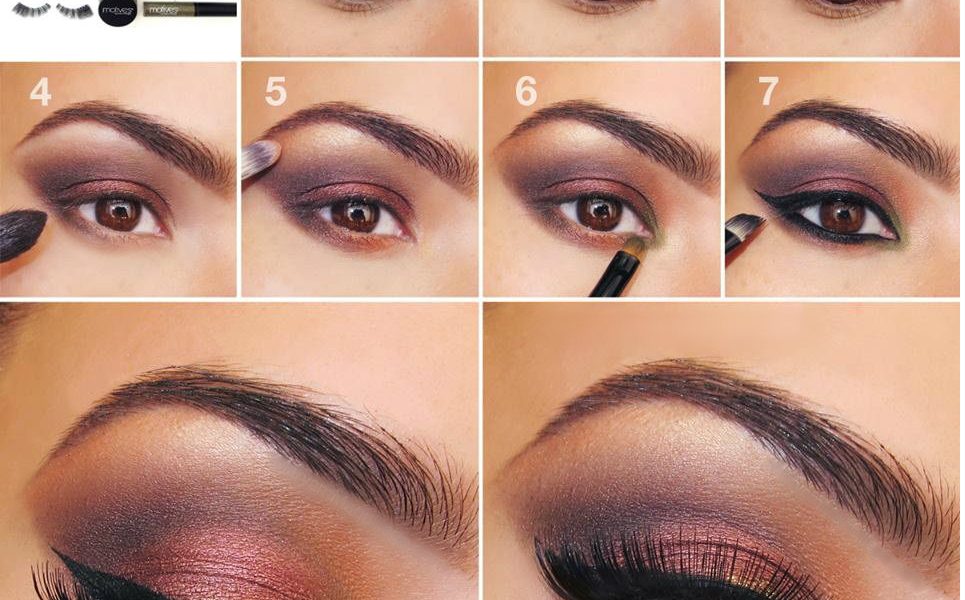 Eyeshadow is one of the most important parts of a successful eye makeup look. With eyeshadow, you can create gorgeous, simple or dramatic looks for any occasion depending on the shades and techniques you use. Unfortunately, eyeshadow can be one of the most difficult makeup products to use and master. Trying to apply eyeshadow is often extremely frustrating. If you don't know exactly where to apply the right shades of eyeshadow, your eye makeup can easily end up looking clownish or childish. It's likely that neither of these outcomes is the ones you're hoping for when you pick up your eyeshadow brush.
Applying eyeshadow successfully requires knowledge regarding the right colors to use in the right places as well as the best tools and techniques to use in different areas and to create varying looks. While this might sound excessively complicated, it doesn't need to be. In fact, once you practice using eyeshadow regularly and get a few tricks up your sleeve when it comes to techniques for application, there's really nothing to it. There are tons of simple yet breathtaking eyeshadow looks you can create to significantly improve your eye makeup game even if your skill set is still a little low.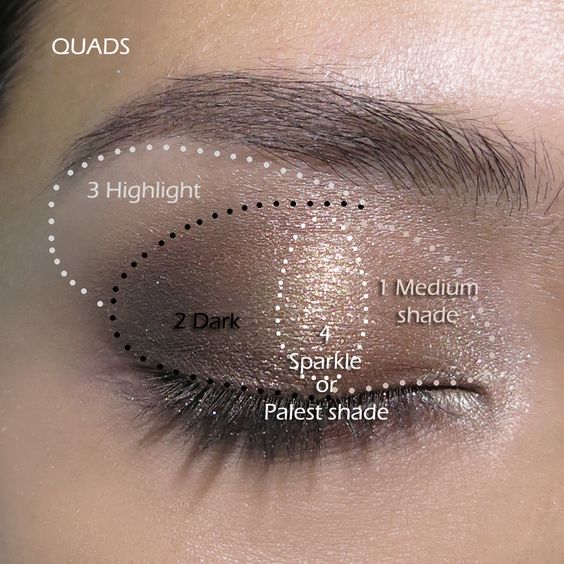 This diagram is extremely helpful at abating confusion regarding where to place which shades of eyeshadow. The best eyeshadow looks include several different complementary shades that are blended together in different areas of your eyelid. However, determining where to place each eyeshadow shade gets confusing. The above diagram makes things simple for you by giving you a comprehensive glimpse at where you should place each shade for any eye makeup look.
Easy Step By Step Eyeshadow Tutorial – midsummer bronze

via lulus.com
When the weather gets warmer, so should your eye makeup looks. Gorgeous summer eye makeup looks, such as the one above, include a variety of eyeshadows in warm shades like copper, gold, and bronze. Eyeshadows with a shimmery finish are also a great choice for the summer months. They brighten up your eyes and make them sparkle like the warm sun outside.
Simple Step By Step Eyeshadow Tutorial for brown eyes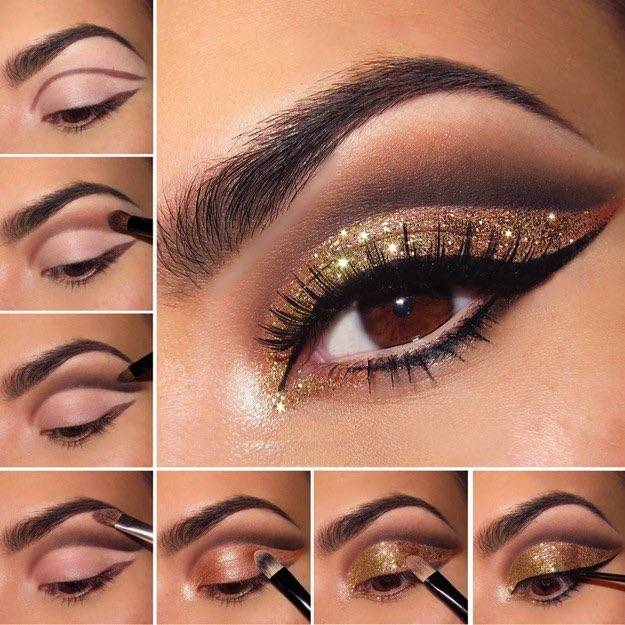 Cut crease eyeshadow is one of the current major eye makeup trends. This tutorial makes cut crease eyeshadow easy by breaking it down into short, simple steps. The look above adds an eyeshadow with a glittery finish across the eyelid to brighten up your eyes and add a pop of fun to the dramatic look.
Easy Step By Step Eyeshadow Tutorial for beginners

via lulus.com
Eyeshadows in super colorful shades are often frightening to work with. If you mess up, your makeup is likely to look like it was applied by or for a clown. Neutrals are a much safer territory. However, this tutorial demonstrates that colorful eyeshadow can be used to create simple, everyday wearable looks without frustration or excessive effort.
Step By Step Smokey Eyeshadow Tutorial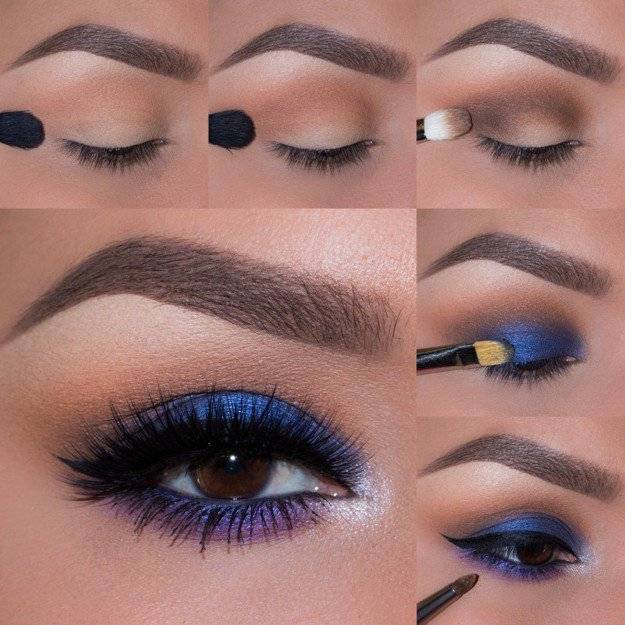 You can't go wrong with bright blue eyeshadow. It looks beautiful no matter what color your eyes are or what skin tone you have. This look combines flattering shades of blue, purple, and a neutral brown to create a cool look that still includes a pop of brightness.
Step By Step Eyeshadow Tutorial for blue eyes – mauve matte eye

via lulus.com
Every woman should have a simple, matte eyeshadow look on hand. This look is perfect for everyday wear. The mauve shades it includes are neutral enough to be subtle but have enough color to add interest and brightness to your look.
Step by step eyeshadow application guide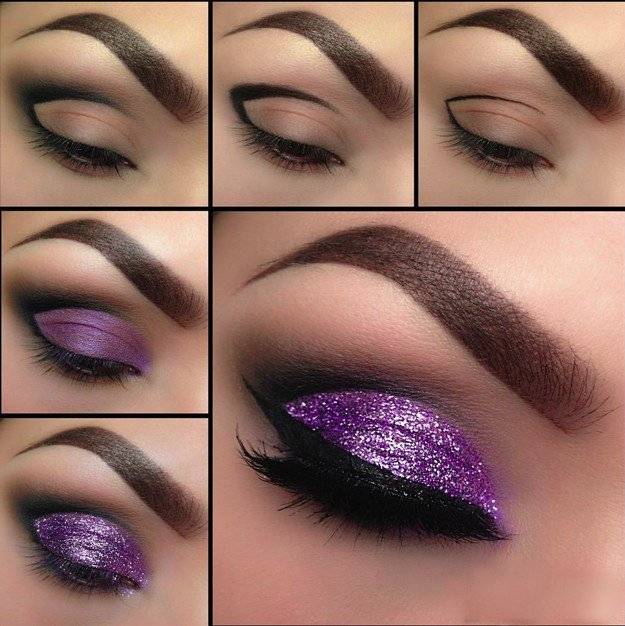 This dramatic look might seem complex, but it's actually extremely easy to apply. It only includes two shades of eyeshadow, plus glitter. Just make sure to blend sufficiently in order to create a smooth finish.
Easy Step By Step Smokey Eyeshadow Tutorial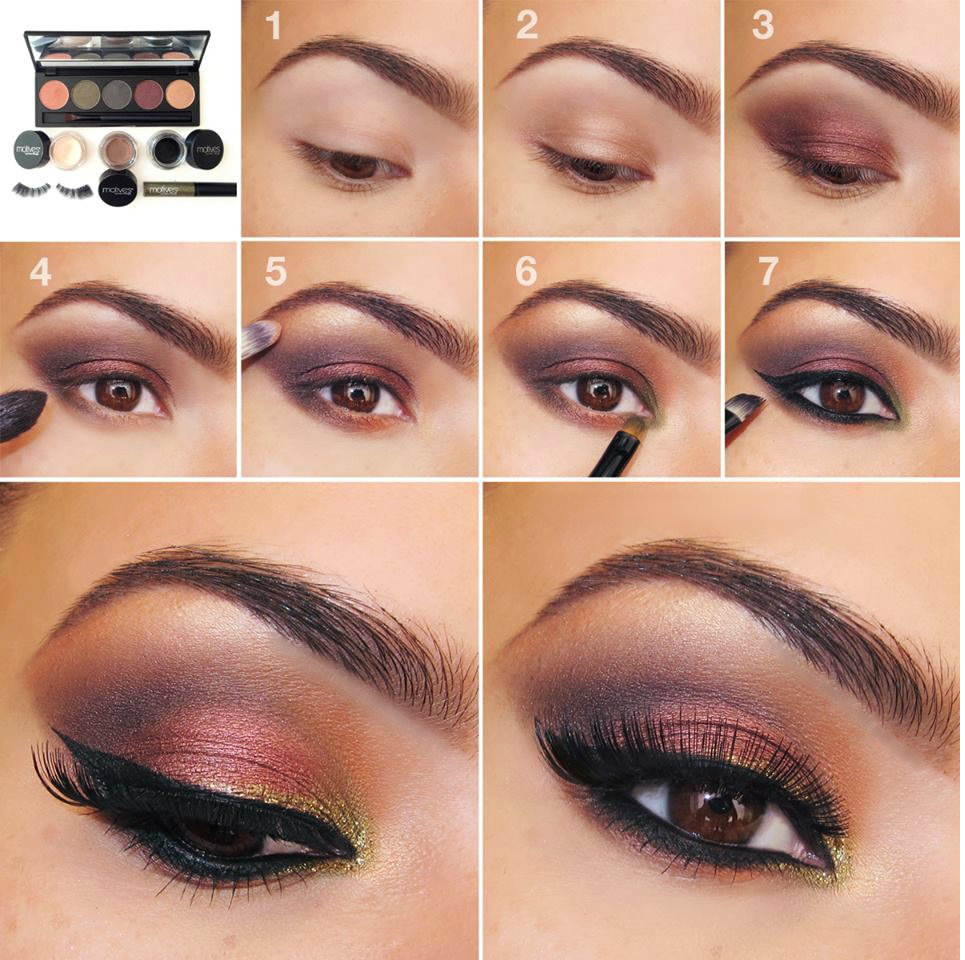 This stunning eyeshadow look will take the breath away from everyone who looks at you. It includes a wide variety of jewel-toned shades, from a deep purple to a subdued rose to a greenish gold, to make you look and feel like royalty.
Simple easy Eyeshadow Tutorials step by step – halo smoky eye

via lulus.com
Smokey eyes might just be the most classic eye makeup look in existence. While all those dark shades might be intimidating, don't let them overwhelm you. In fact, if you take the process one step at a time, applying a smokey eye look is actually pretty simple.
Simple Step By Step Eyeshadow Tutorials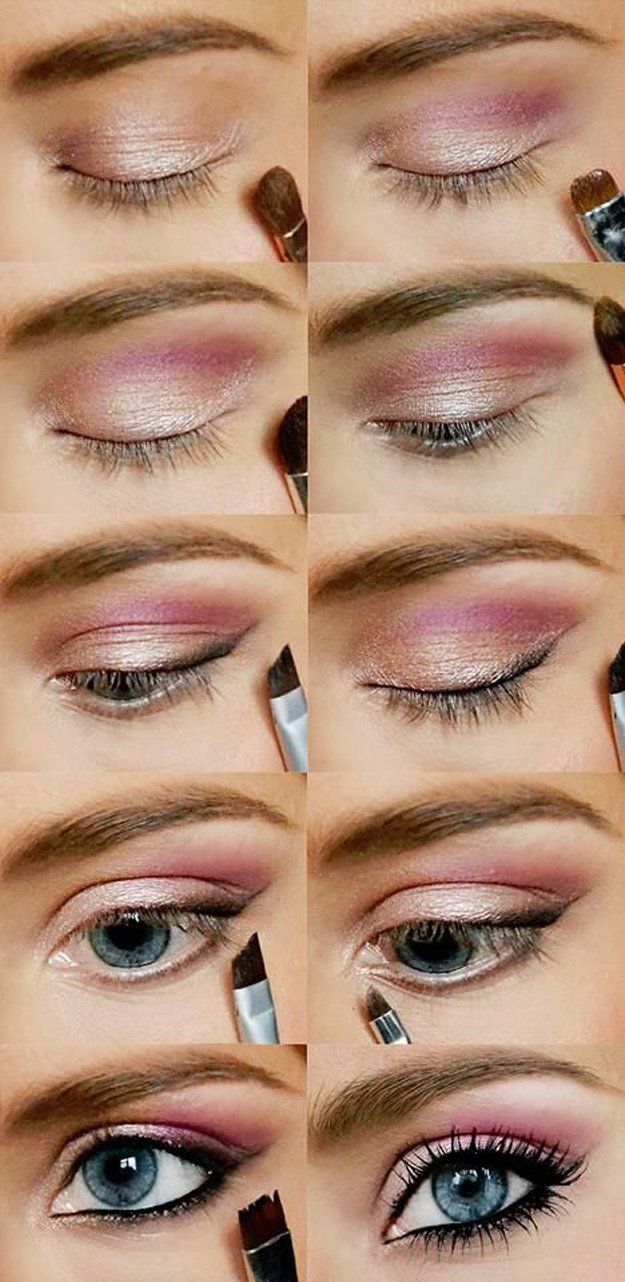 While this might seem counterintuitive, you really can't go wrong with pink eyeshadow. It works for every season and complements almost any eye color and skin tone. This frosty pink look is the perfect simple, wearable look that's still bright and fun.
Step By Step Eyeshadow Tutorials for beginners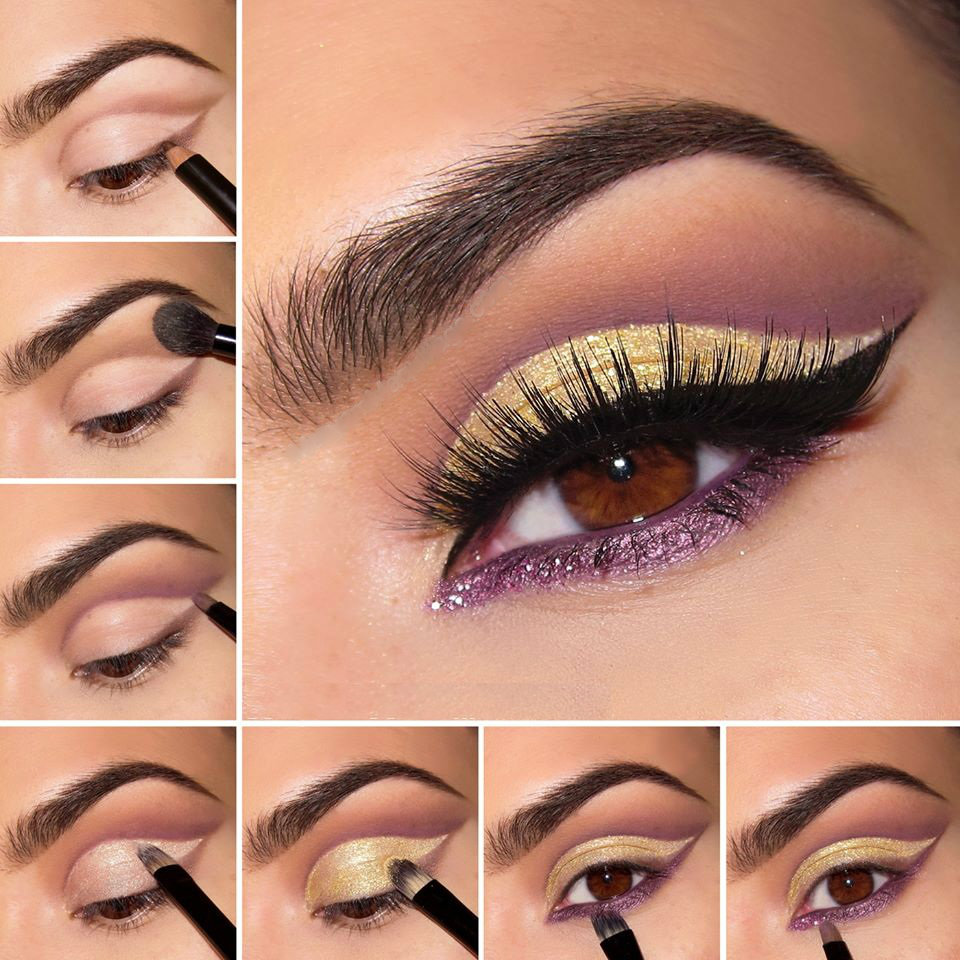 This look puts a fun twist on the classic cut crease by adding bright colors into the equation. Plus, the combination of complementary colors and a blend of matte and shimmery finishes makes this look unique and unforgettable.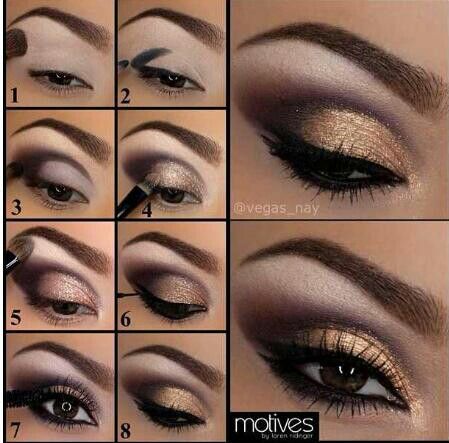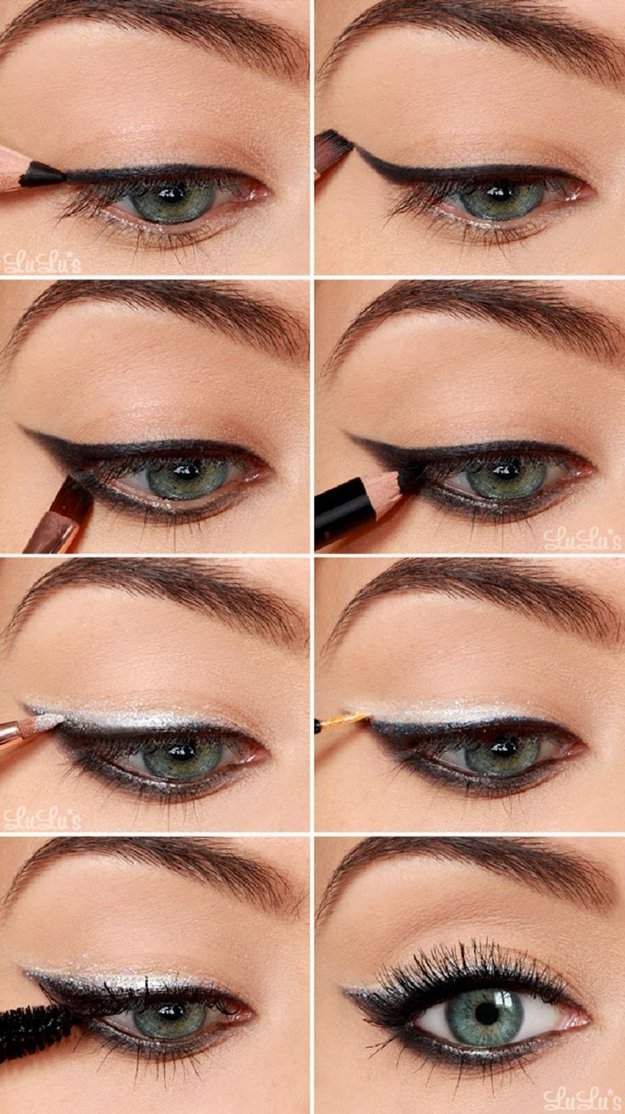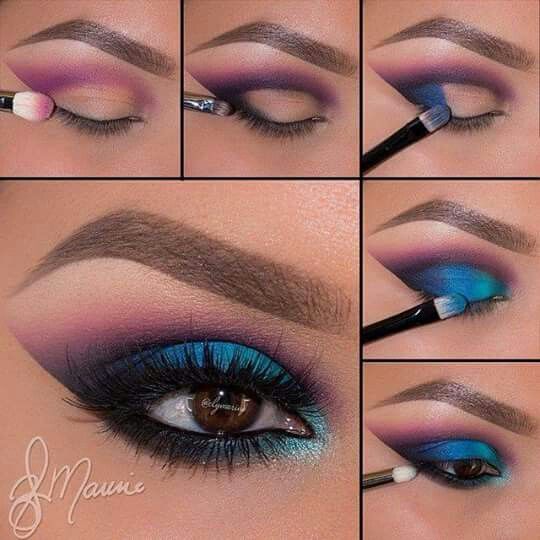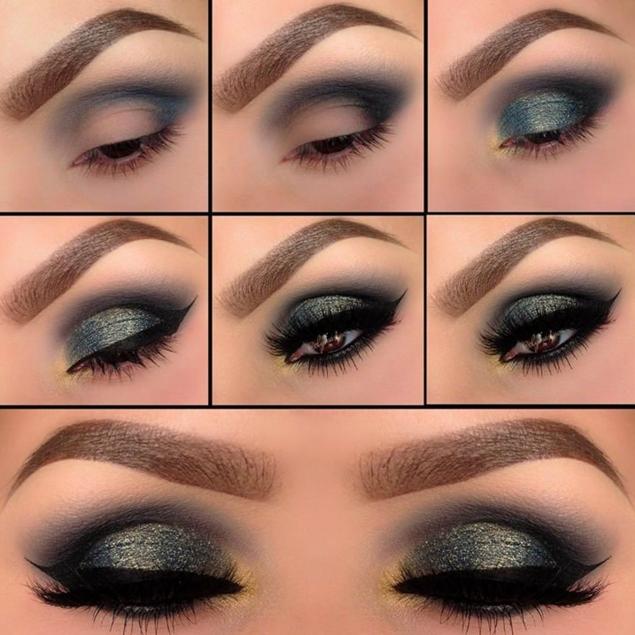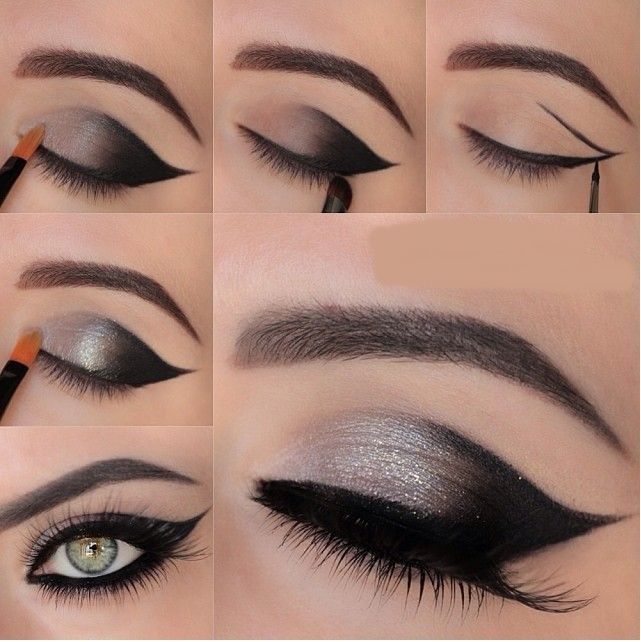 Natural Eyeshadow | Colorful Eyeshadow Tutorials For Beginners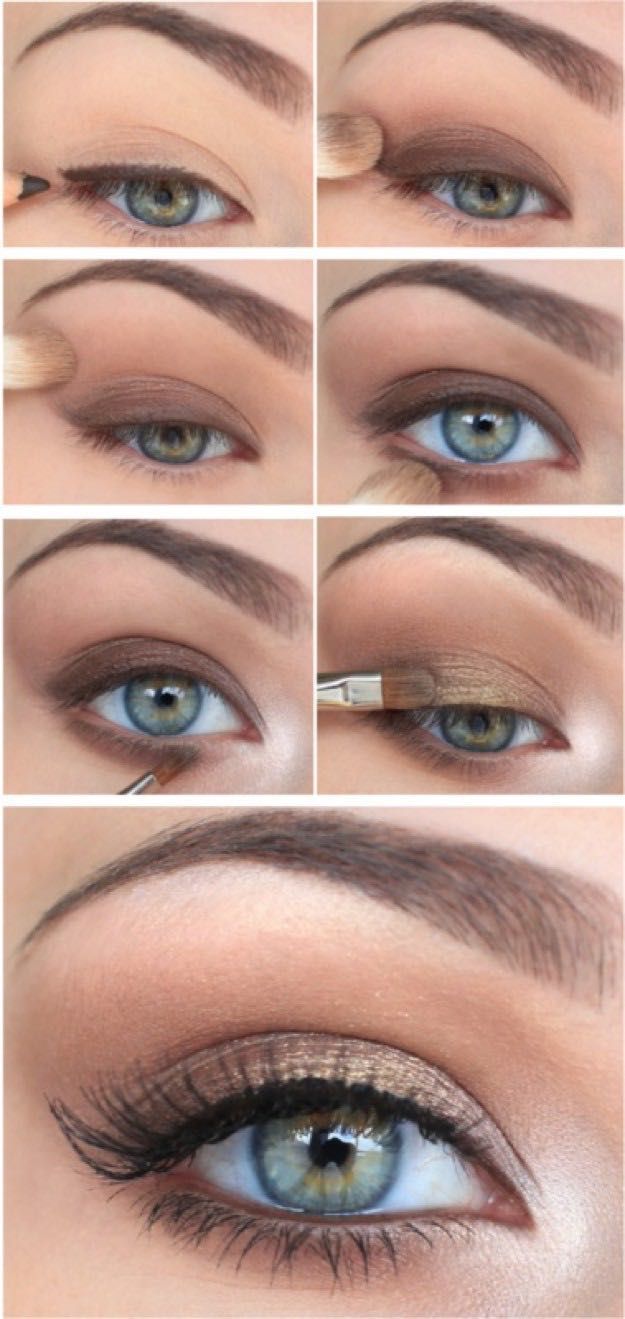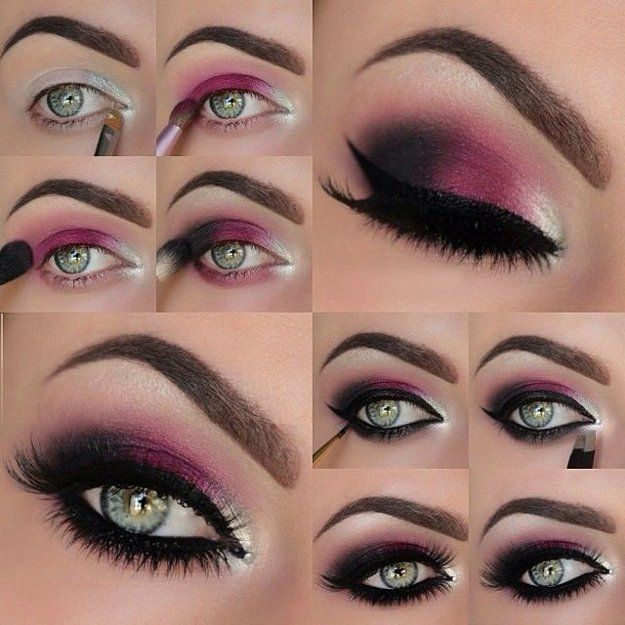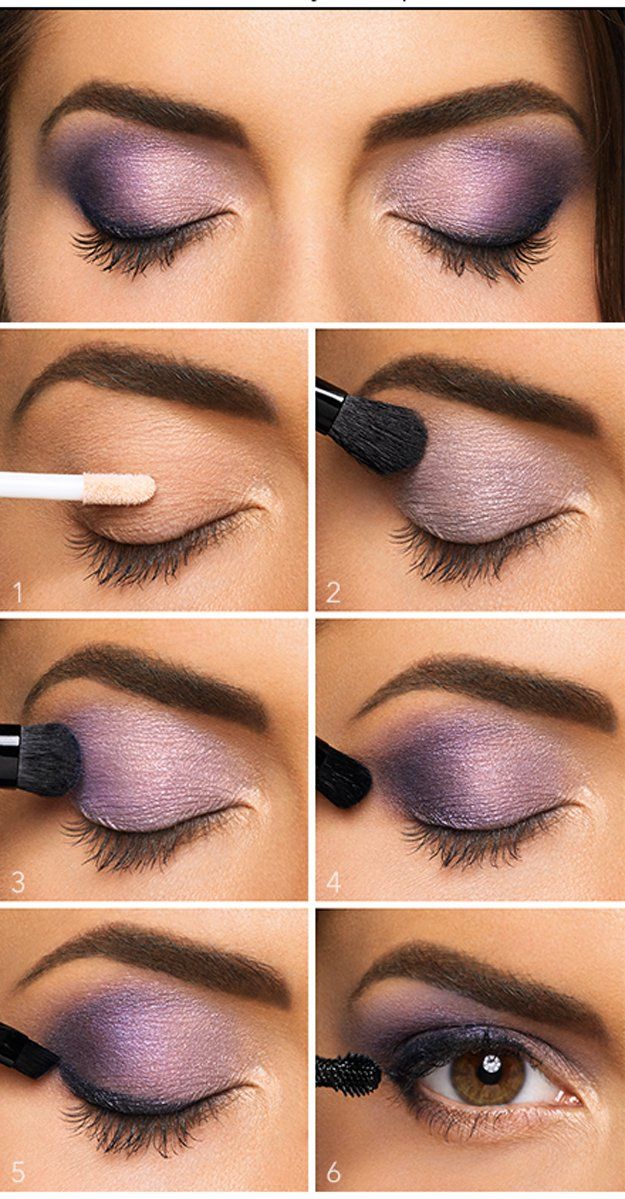 Step by Step Makeup tutorial