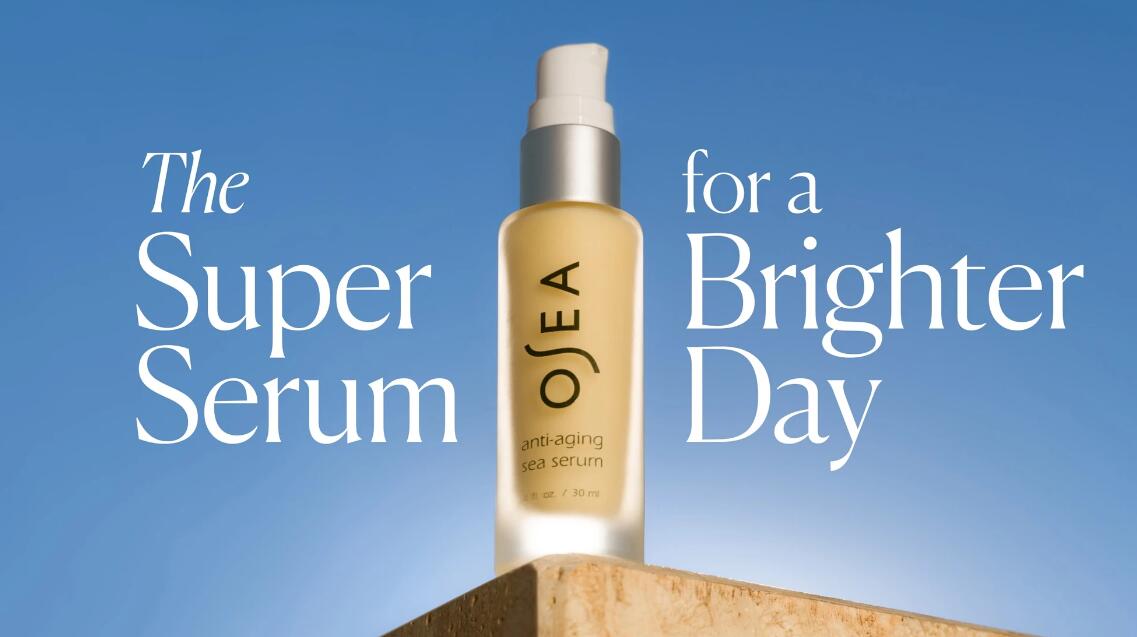 Clean beauty is a massive trend nowadays. People try extra hard to be more conscious about buying environmentally friendly products, and it's prevalent in those building skincare routines.
Today, we'll talk about a popular vegan skincare brand inspired by the elements and minerals of the ocean. OSEA Malibu has been making waves on Instagram for their eco-friendly formulations that are effective on many skin types. Even stars like Kylie Jenner and Jessica Biel have shown love for this brand!
Want to learn more about OSEA Malibu and the best products they have? Stick around and find out.
Overview of OSEA Malibu
OSEA Malibu was founded by Jenefer Palmer in 1996 after her grandmother's injured leg was healed by the ocean waters. She realized how important the minerals of the sea are, and used that message to launch her own skincare brand.
OSEA is an acronym, and each letter stands for a natural element that is significant to one's wellness—ocean, sun, earth, and atmosphere. These elements represent the overall philosophy of the brand: the ocean and the earth will heal you.
Based in Southern California, OSEA is always close to the heart of the ocean. The brand's vegan, clean formulations are rich in marine minerals such as algae and seaweed, which are known to have tremendous benefits for the skin.
Check out some of the bestselling OSEA products, and what they can provide for the skin:
1. OSEA Malibu Review: OSEA Ocean Cleansing Milk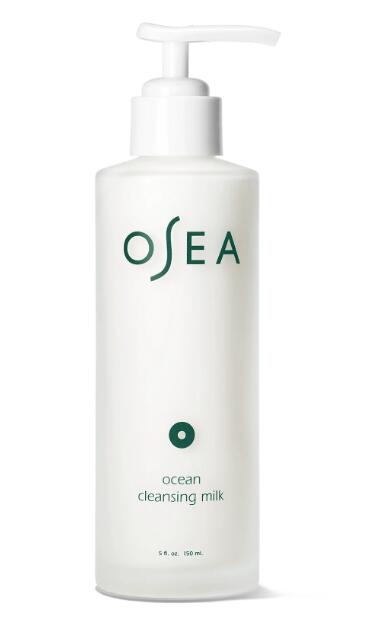 This gentle cleanser is excellent at washing away all the impurities and makeup from your skin without stripping it of the moisture it needs to stay supple and healthy. It has a milky consistency which is very soothing for the skin. It's pH balanced and fragrance-free too, making it suitable for sensitive skin.
This cleansing milk is infused with moisturizing and anti-aging ingredients such as safflower and sunflower seed oils, amino acids, and chamomile. It also helps even out your skin tone, thanks to lemon peel oil and witch hazel.
All you have to do is rub this cleanser into your skin to melt away all the gunk on your face. Rinse with warm water and get on with the rest of your routine.
Get this hydrating cleanser for $58!
2. OSEA Sea Minerals Mist Review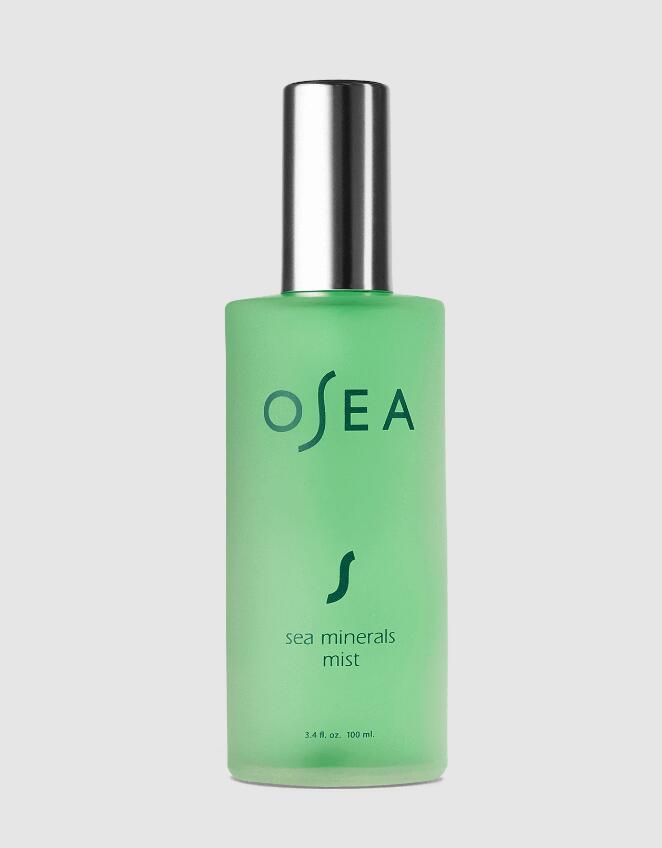 Soothe and cool down your tired skin with this nutrient-rich skin mist! It's formulated with hydrating ingredients like aloe vera, seaweed, glycerin, and neem extracts to freshen up your skin when it's hot out. You can also use it as a setting spray when you're all done with your makeup for the day.
The spray of this mist is terrific. It comes out of the bottle in a fine, micro-cloud delivery system, ensuring that you won't end up with huge drops of liquid on your face as you spritz it on.
To get the most out of its calming benefits, you can keep this mist in your beauty fridge so it's cool and chilled when you use it. Cop this versatile mist for $38!
3. OSEA Gua Sha Sculptor Review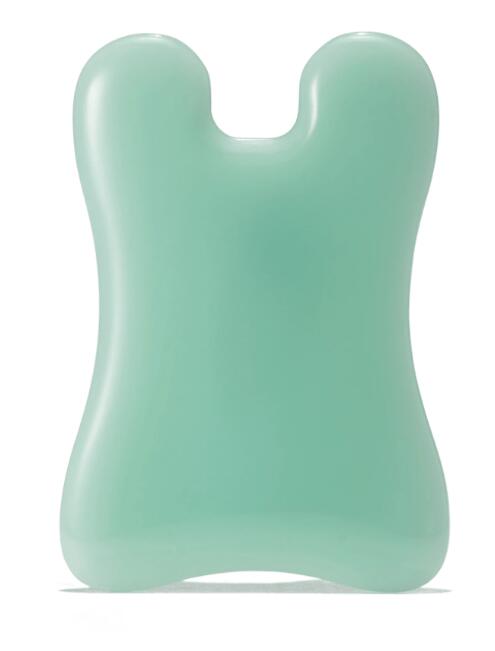 While this one isn't exactly a skincare product, it's an essential tool if you want to incorporate holistic wellness into your beauty regimen.
The gua sha is used to massage and boost circulation in the skin, boosting its firmness to keep wrinkles at bay. This helps to tighten and keep it youthful-looking in the long run.
OSEA's gua sha is made with jade stone, which is known to be cool to the touch. That makes it very calming to glide onto your jawline, cheeks, and even your neck. Just make sure to use a facial oil or mist before using the gua sha to make sure you don't tug at your skin too much.
Check out OSEA's relaxing gua sha for just $32.
4. OSEA Hyaluronic Sea Serum Review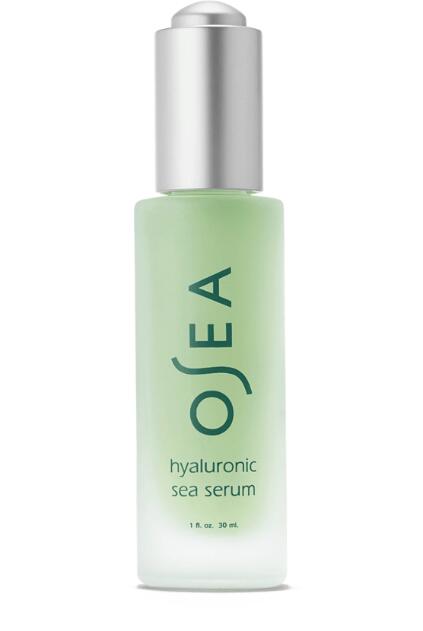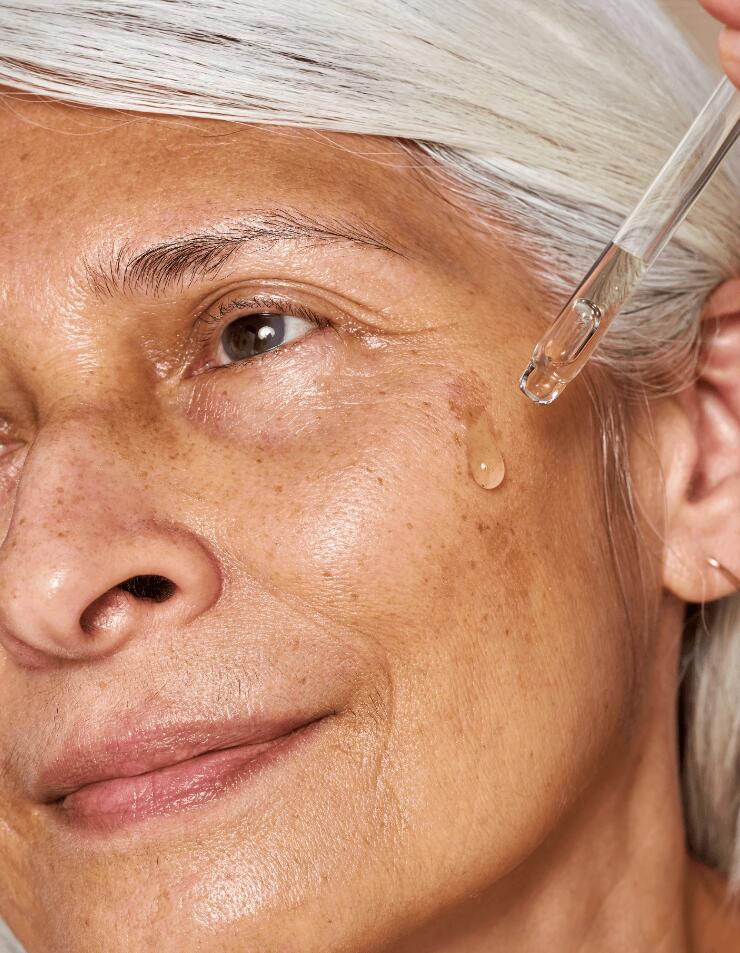 If you have dry, flaky skin, you need a little extra help with hydration. This serum is rich in hyaluronic acid, which works as a hydration magnet. Hyaluronic acid is a humectant, so it can attract moisture from the air and draw it into your skin for plumpness and dewiness.
It's also infused with three different seaweed extracts to help keep your moisture levels high all day long.
Just apply this serum all over your face after cleansing. Follow up with a rich cream to lock in all the hydration so you can stay moisturized all day long.
Invest in the magic of this ultra-hydrating serum for $88.
5. OSEA Seabiotic Water Cream Review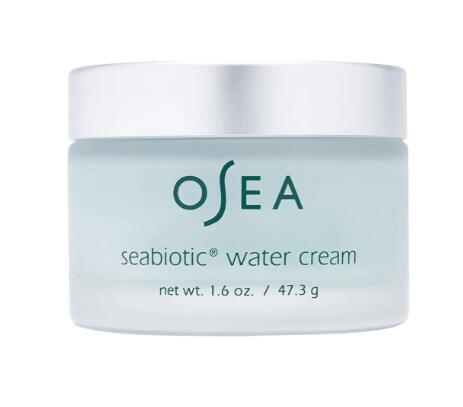 If you're not a fan of thick and rich moisturizers, try out this super hydrating yet weightless water cream instead. It provides hydration for up to 72 hours without being greasy and sticky on your skin.
It's formulated with seaweed, probiotics, and fruit and vegetable extracts that strengthen your skin barrier and increase your moisture levels. The result is smooth, plump, bouncy skin that never feels greasy.
This water cream is great for all skin types, but it's fantastic on sensitive skin. It's clinically tested to be safe on delicate skin conditions. It also doesn't contain irritating fragrances or essential oils.
Try out this bestselling cream for just $48.
6. OSEA Salts of the Earth Body Scrub Review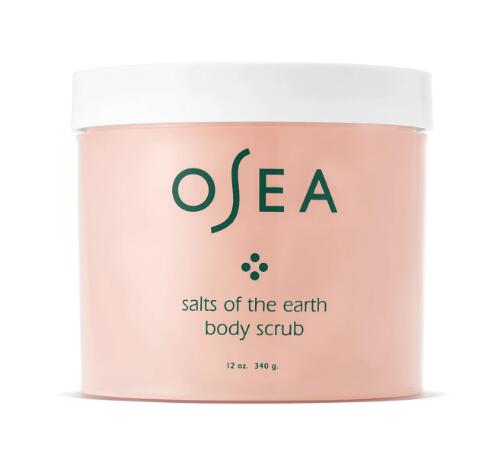 Exfoliating the body is important to keep your skin feeling renewed and rejuvenated from head to toe. Buff away dead skin and impurities with this satisfying scrub.
It's formulated with pink Himalayan salt to help effectively remove all the dirt lying on your skin. This speeds up cell turnover, encouraging collagen production for smooth, wrinkle-free skin.
It also has shea butter, olive oil, babassu oil, avocado oil, and marine minerals to provide moisture to the skin, leaving it soft to the touch after your scrub.
Give your skin a spa-like treatment with this scrub, which you can get for $42.
7. OSEA Undaria Algae Body Oil Review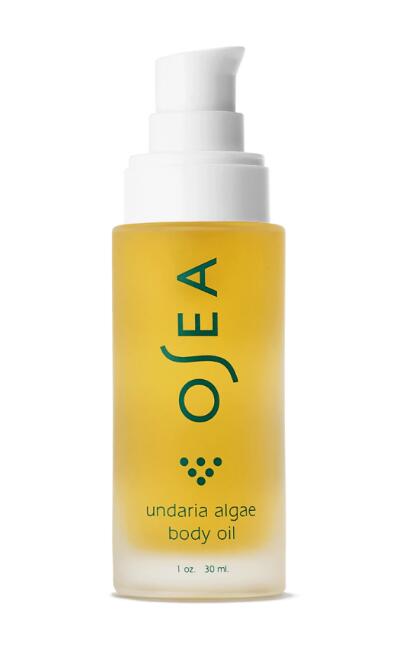 Moisturize your skin and beat the signs of aging at the same time using this antioxidant-rich body oil. It's made with undaria seaweed and a blend of gorgeous botanical oils, including sunflower, linseed, sesame, and rice bran oil to nourish your skin deeply.
The seaweed extracts are rich in antioxidants that will protect your skin from free radical damage in the air. This can help firm up the skin and delay the onset of those pesky wrinkles and fine lines.
This oil will leave your body smelling fresh and fruity. It has notes of grapefruit, citrus, and cypress, giving you a zesty, herbal aroma that is sure to draw in some compliments.
Try this oil out after your next shower for just $48.
What customer reviews have to say about OSEA Malibu
Aside from celebrities, skincare content creators and lovers have also expressed so much love for OSEA's products.
For example, Sedona Christina talked about the OSEA Ocean Cleansing Milk in her video on how low waste and minimalist skincare has cleared her acne.
She's proud to say she's been using this cleanser for two years. "It's really gentle on my skin, it doesn't over-strip," she says, referring to her acne-prone complexion. "It's definitely got like a milky feel instead of like a foamy feel, which I love!"
Another content creator who has spoken out about OSEA is Naturally Beautiful Girl. In her OSEA review video, she says that she loves to spray the OSEA Sea Minerals Mist all over her face after cleansing. She then uses her rose quartz roller to massage the hydrating goodness into her skin. "I just really love the ritual of that whole experience," she says.
FAQs
Does OSEA Malibu have coupons or discounts?
OSEA offers free shipping for orders that go beyond $50. They also give you a 10% discount on your first purchase when you sign up for their newsletter.
Aside from those, OSEA also has a referral program that gives you and one of your friends a chance to get $20 off your purchase of over $80.
Where are OSEA Malibu's stores?
In 2018, OSEA opened their first store in Venice, California. It's called the OSEA Skincare Studio, where aside from shopping for OSEA's products, you can book appointments for facials and skincare treatments.
Is OSEA a clean beauty brand?
Yes, OSEA has been clean and vegan since they started in 1996. They've also committed to being more friendly to the oceans by formulating their products without harmful chemicals, such as sulfates, parabens, and petrochemicals.
The brand is also climate-neutral, which means their eco-friendly efforts offset their carbon emissions.
How do you pronounce OSEA?
According to their Instagram page, OSEA is pronounced "oh-sea-yah." Remember this next time you're raving about the brand to your friends!
Is OSEA Malibu worth it?
If you have a penchant for clean skincare or just love the ocean in general, OSEA Malibu is definitely worth it! The seaweed-infused products are high quality and made only with nourishing ingredients your skin will love.
They also give you bang for your buck because of all the coupons, freebies, and discounts you get for doing simple things like meeting the $50 purchase for free shipping or signing up for their newsletter.