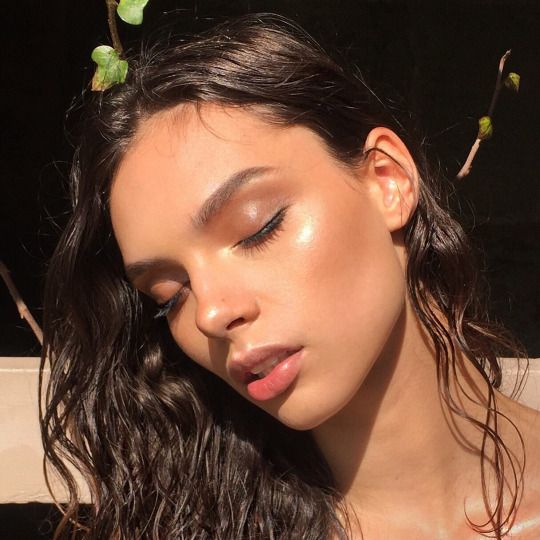 Gorgeous smooth skin with a glowing finish is one of the biggest beauty goals of women everywhere. Saygoodbye to matte finishes; dewy-skinned models are taking over the runways and magazine spreads. Don't be fooled by the seemingly effortless glow that models and Hollywood stars. These women aren't really fully bare-faced. They (or their makeup artists) have just successfully mastered the art of giving your skin an artificial glow that looks completely natural.
No matter how healthy your skin is, it's never going to naturally glow in the way you want. That's why highlighters, illuminators, and other glow-related makeup products from major makeup brands often become instant bestsellers. These makeup products can be intimidating. There's a fine line between a glow that looks natural and one that appears greasy or clownish instead of God-given. Don't let your hesitation hold you back. Creating a subtle, natural glowing finish for your skin is much more simple than you might think.
1. Switch up Your Routine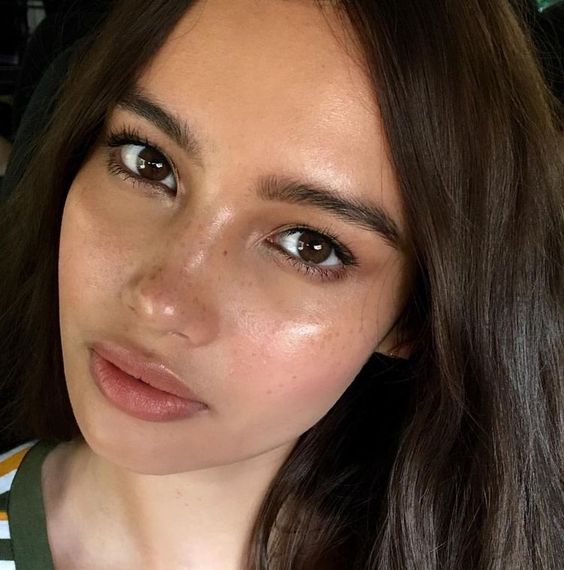 You might not think much about the order in which you apply your makeup products every morning. Most women develop their own pattern that eventually becomes a habit, while others just start with whatever product is closest to them and go from there. The order of your makeup routine can actually make a significant difference in how your skin looks when you're done.
Before you reach for your foundation, apply any active serums or other products to your skin immediately after you wash your face. This allows these active products to penetrate your skin and take effect more quickly and intensely. Follow up active products with moisturizer and sunscreen. Apply your moisturizer before sunscreen to let it sink more deeply into your skin and give it a healthy, youthful look. Following this sequence at the beginning of your makeup routine every day gives you smooth, fresh skin that is ready to absorb your makeup more easily.
2. Stay Away from Sparkles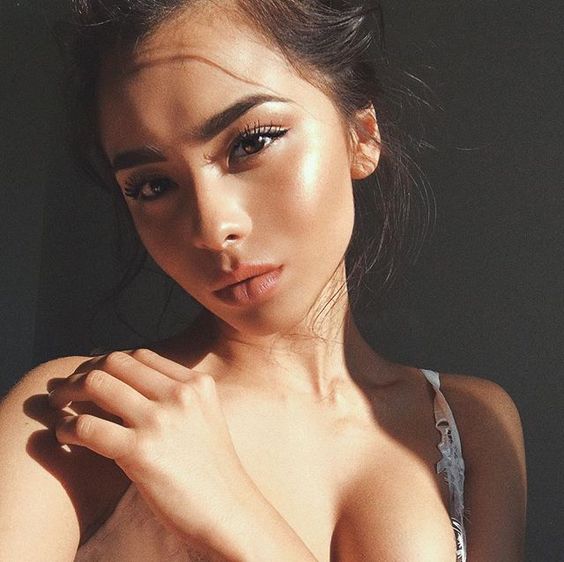 Not all highlighters are created equal. Highlighters and illuminators are available in a wide range of finishes, not all of which are effective for creating a natural look. Stay away from highlighting products that have a sparkly, metallic, or duo chrome finish. Your glow won't look natural if your skin glitters like a Cullen or flashes two different colors depending on the lighting.
To create a glow that looks natural, you need to use highlighting products that have a pearly finish. Go for simple highlighters that don't include large particles or any glitter. Also pay attention to labels to check the finish of a highlighting product before you buy it. Be extra cautious when buying drugstore dupes for higher-end highlighting products as well. These cheaper highlighters are great for saving money, but they are also more likely to include ingredients that create an unnatural chalky, sparkly finish.
3. Illuminate Your Moisturizer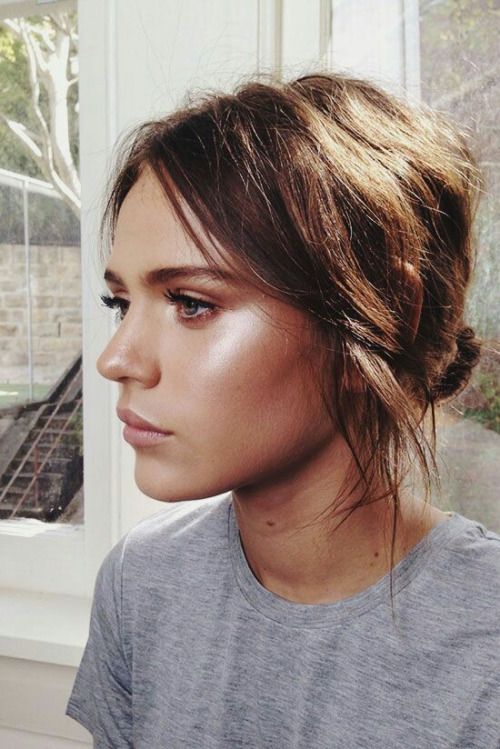 One of the keys to faking a natural glow for your skin is a subtle finish. If your skin sparkles or shines too intensely in certain areas, your glow is guaranteed to look artificial.
An effective way to achieve a subtle, barely-there glow for an everyday makeup look is to blend a few drops of liquid highlighter with your daily moisturizer or foundation. Apply the illuminated moisturizer or foundation to your entire face for a natural glowing finish that isn't patchy or overly intense. You can also keep the intensity of your glow in check by applying your highlighter underneath your foundation so its effect is softened.
4. Match Your Undertones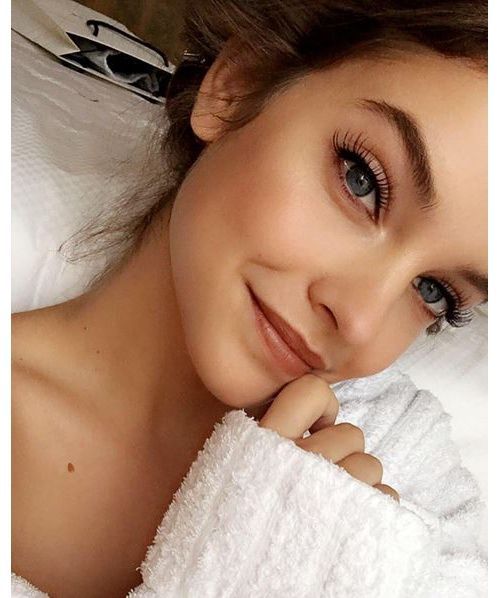 Your skin has undertones that are either cool pink or warm yellow. Matching your foundation, concealer, and other skin makeup products to your skin's natural undertones is what prevents you from ending up with skin that looks chalky or orange. Many women don't think about matching their highlighting products with their skin's undertones, but doing so is extremely important if you want your glow to look natural.
If you wear highlighters or illuminators with warm undertones when your natural undertones are cool (or vice versa), they will never look natural against your skin. Highlighting products with undertones that match the undertones of your skin are able to blend more seamlessly into your skin. Stick to pearly or pinky highlighters if you have cool undertones. Wear golden or bronze-hued highlighters if you have warm undertones.
5. Wear More Bronzer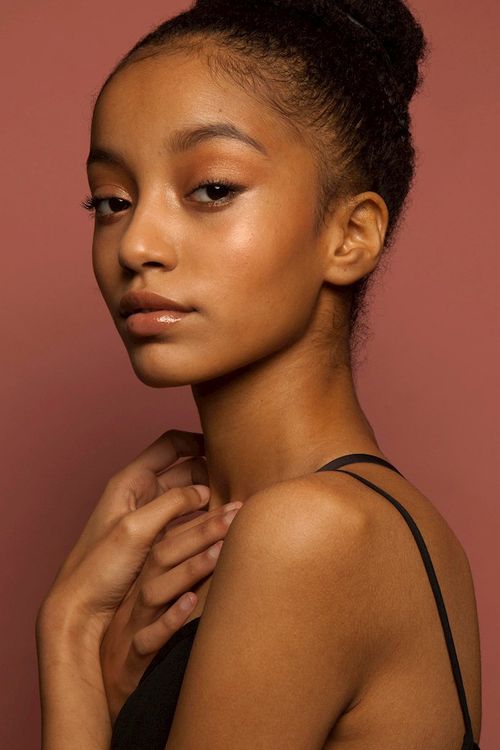 Bronzer can be your best friend when it comes to creating a glowing finish for your skin that really looks natural. Don't restrict your bronzer to your cheeks and jawline. Try applying bronzer to your eyelids. Or, use a large, fluffy makeup brush to dust a very thin layer of bronzer across your entire face.
Make sure that the bronzer you use does not include any glitter or have a sparkly. Bronzers that have a non-sparkly finish that is not matte are best for all-over use. After applying bronzer anywhere on your face, take the time to blend it completely into the rest of your skin to avoid a patchy orange look.
6. Use the Right Formula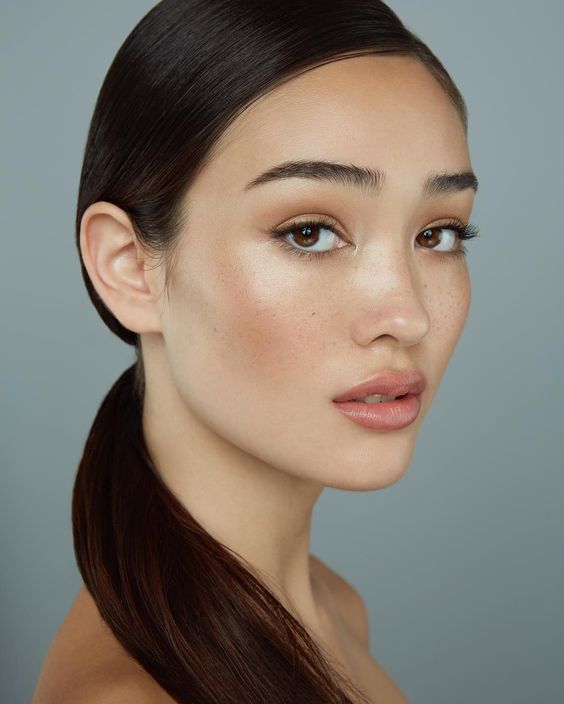 Highlighting products come in multiple formulas, including powder, cream, and liquid. The formula you should use to get the most natural-looking skin depends on your skin type.
Women with dry skin should use liquid or cream highlighter formulas. Applying powder highlighter to dry skin often creates an obvious chalky finish. If you have oily skin, stick to powder highlighter formulas. Liquid and cream highlighters tend to look greasy or shiny against oily skin.
7. Take Care of Your Skin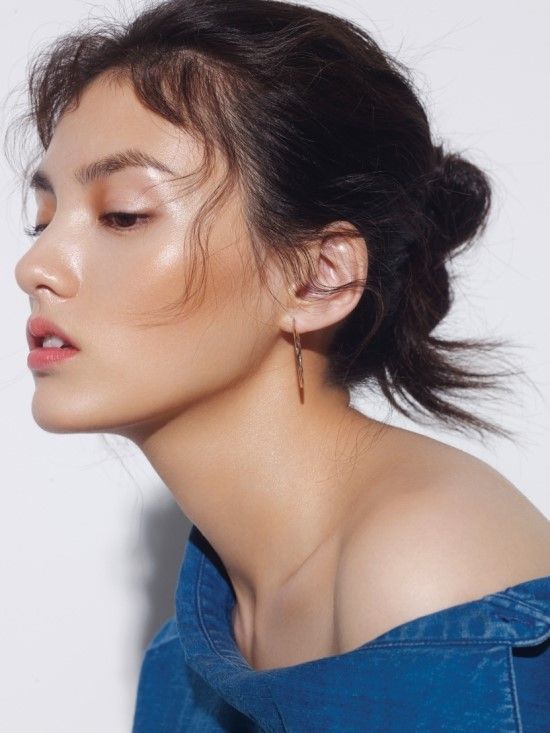 If you really want your skin to glow, you're going to need help from highlighting products. However, taking care of your skin can give your face a very subtle glow that helps you achieve a more prominent natural-looking glow with makeup more easily.
Create a regular exfoliating routine and stick to it. Exfoliation helps slough off dead cells and debris that give your skin a dull finish. If your skin is naturally dull, use lemon or rose-based toners, serums, or moisturizers to brighten your complexion.
Stop settling for bare skin that's too dull or an artificial glow that's overly sparkly. Instead, use the tips in this post to achieve beautiful, subtle glowing skin that looks so natural people will think you were born that way.