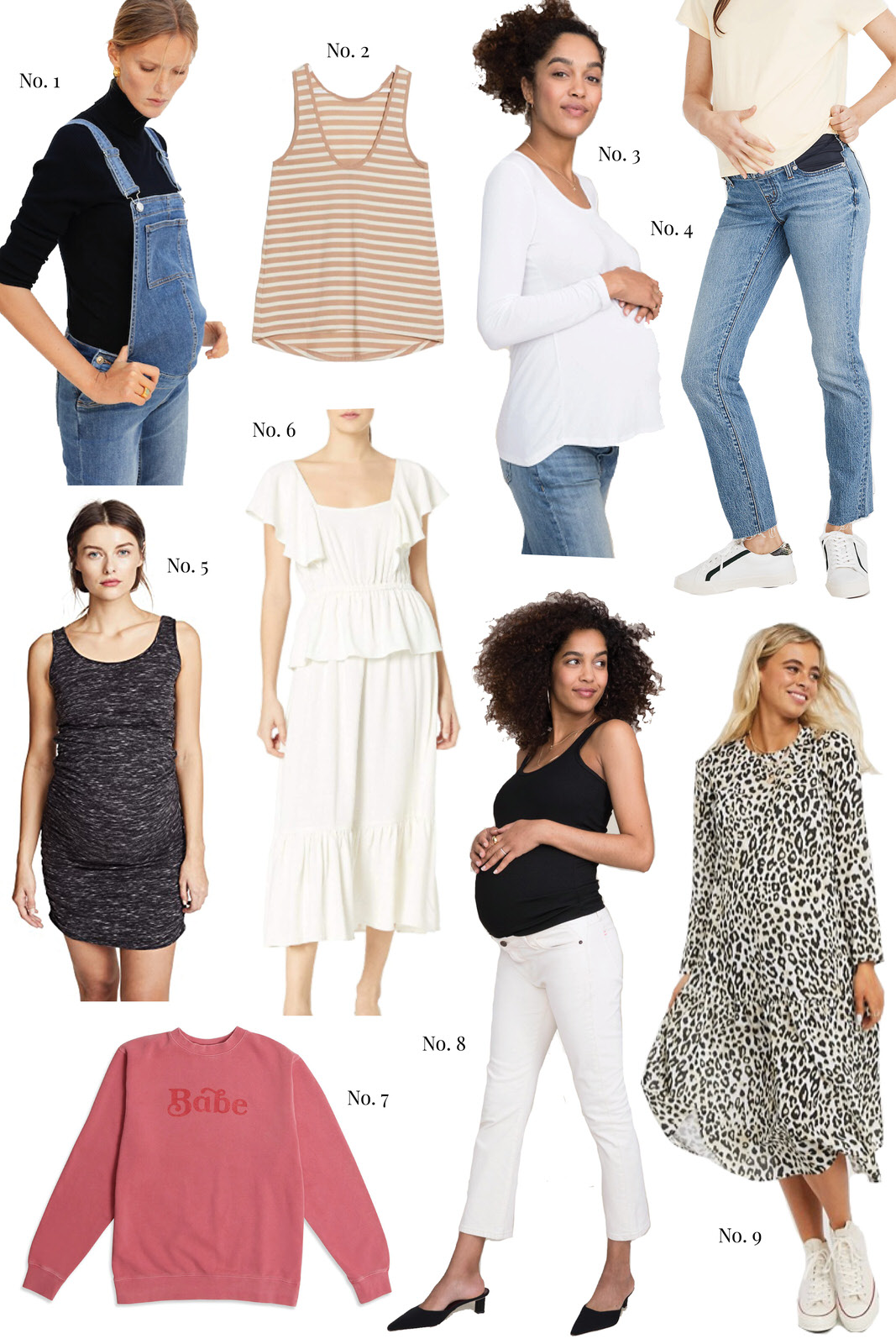 Cheap, attractive and well-made maternity clothes are the dreams of every pregnant woman, but finding them is not always easy! And pregnancy always brings up the issue of budgeting for the many extra expenses to come.
As soon as your pregnancy is confirmed, your whole approach to clothes buying will change. The inevitable extra costs of becoming a mother mean your budget priorities change overnight and wise-spending comes to the forefront.
At first, you long to wear stylish maternity clothes, but no matter how cute they are, they are just part of a temporary wardrobe. So the first thing you need to identify is the best stores for cheap maternity clothing.
And if you use these online maternity clothes stores, you can get affordable pregnancy outfits and vital maternity staples that are comfy, practical and attractive!
So find your best, cheap maternity stores here and then read on for FAQ's on Maternity Clothing, which gives expert information every pregnant woman needs to know!
Here are the HerStyleCode experts pick of the best affordable maternity clothes stores:-
1. Best Affordable Maternity Basics – GAP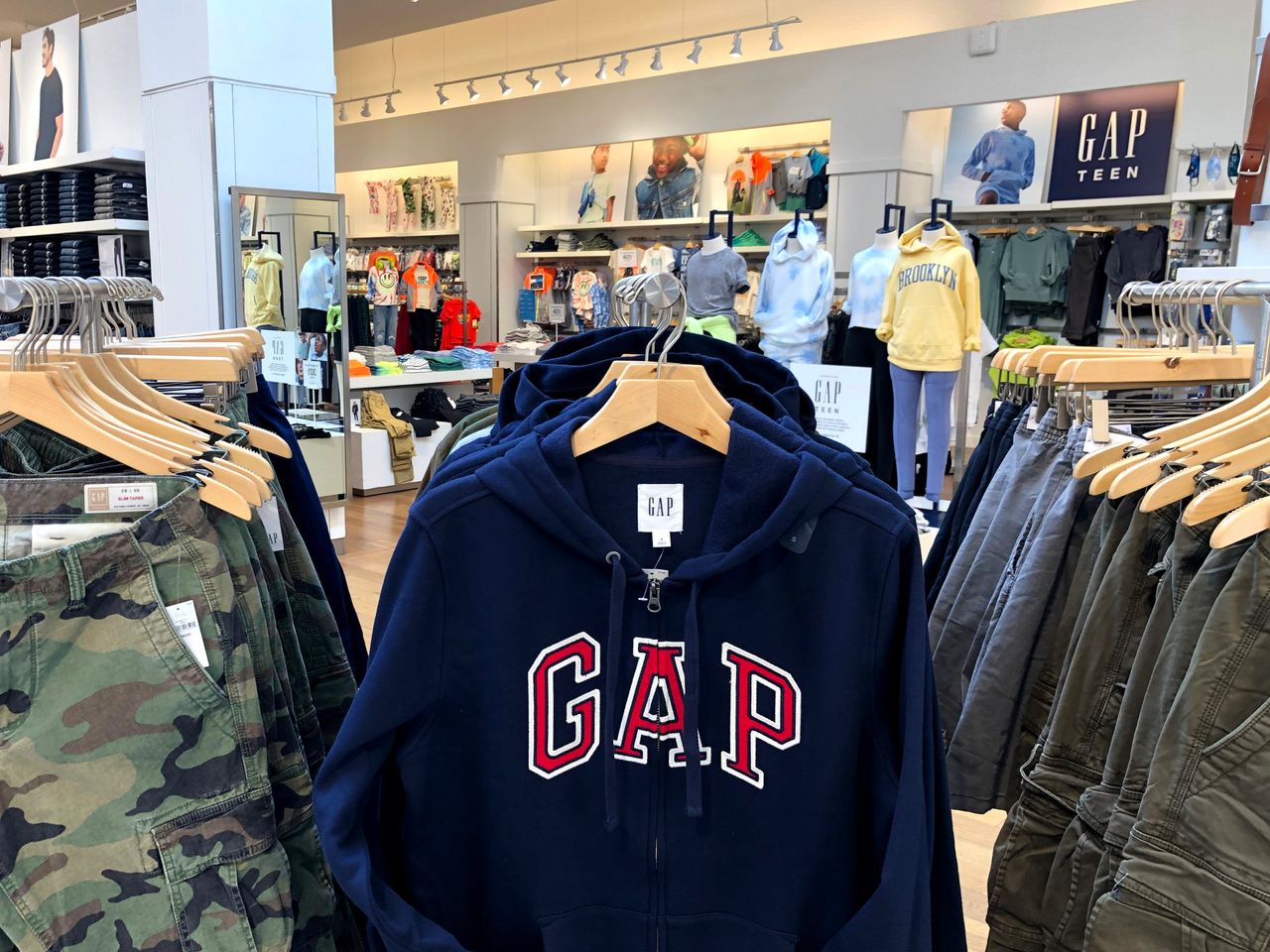 Top Tip: Gap's pregnancy basics are extremely comfortable!
GAP is a fabulous store for providing timeless maternity garments, including dresses, skirts, trousers/jeans, knitwear, tunics and T-shirts.
And they are cheap, comfy and versatile clothes in a wide range of colors, patterns, and styles. In addition, GAP maternity clothes are designed to suit different body shapes.
The styles you buy from GAP will last you for years, making them a great investment you can wear for your next pregnancy. And GAP has incredibly soft, pregnancy active-wear for fitness activities!
2. Best Online Maternity Department Store for Sales – Macy's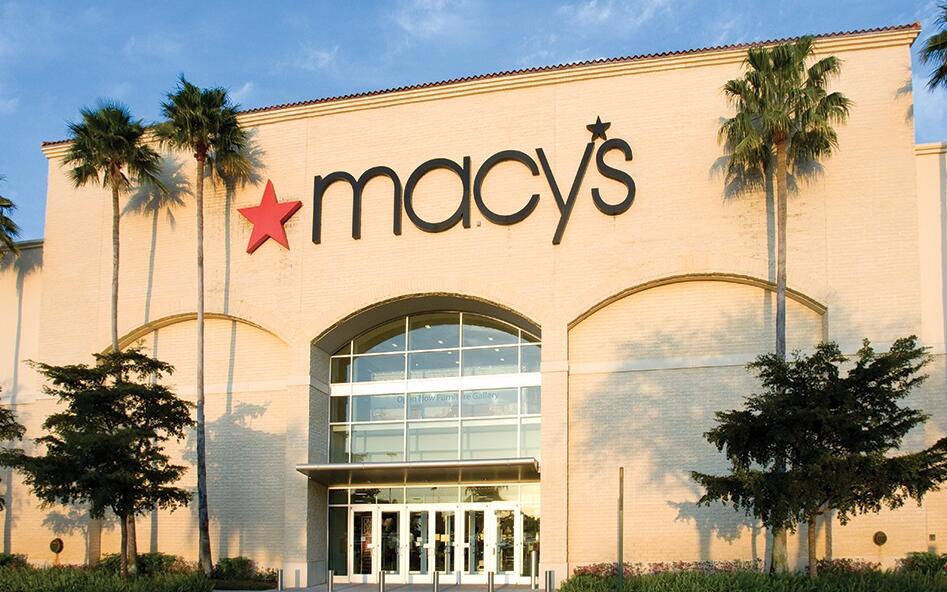 Top Tip: High-quality maternity wear and equipment can be bought cheaply in their constant sales and discounted clearance events.
Macy's is famous for its online maternity department, which offers the top brands, such as Jessica Simpson, Seraphine, Motherhood Maternity, Pea in the Pod and lots more.
And it's a truly one-stop store for the best quality items, which are fairly costly if you buy at the full retail price.
On the other hand, Macy's.com has frequent sales offering heavy price reductions and always has plenty of maternity items for clearance at cheap prices. So it's a great webstore to visit often, to avoid missing their fabulous discount events!
3. Best Stylish Maternity Clothes for Tight Budgets – Dress Barn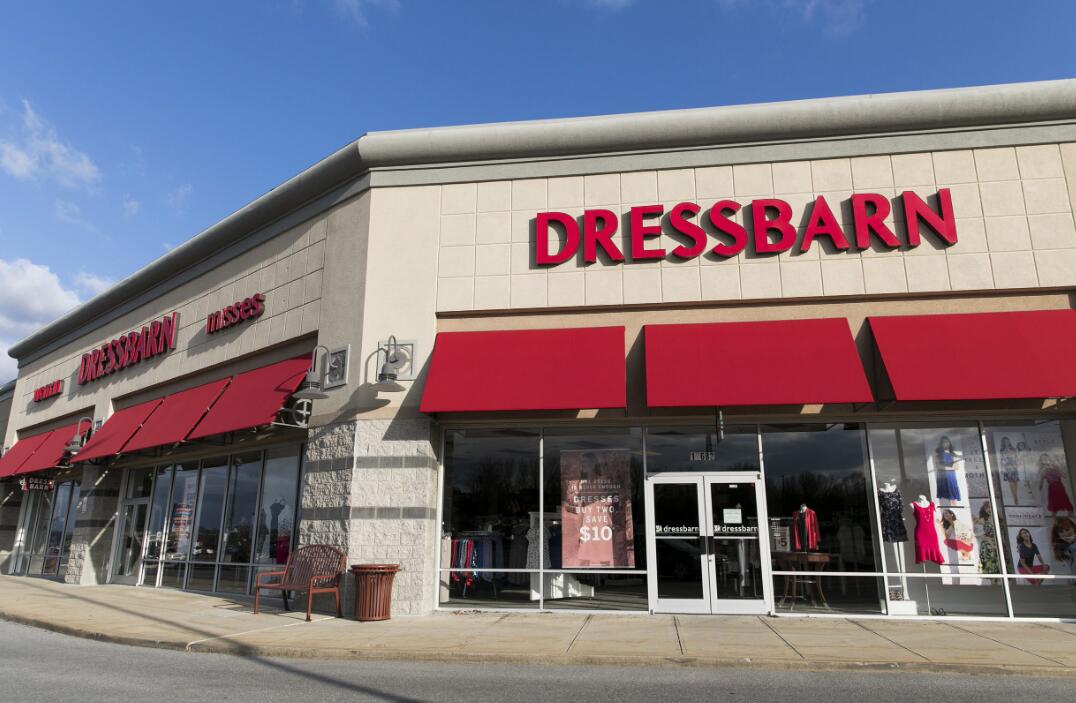 Top Tip: Very cute pregnancy garments!
Dress Barn online is a great place for women on a budget to get cute, modern pregnancy clothes. So even though Dress Barn has closed its bricks-and-mortar shops, you can still enjoy their maternity clothing by buying from the comfort of home.
Customer service is especially good and they are always ready to help customers get good-quality maternity clothes from their website. This is a super webstore experience, which lets you build a pregnancy wardrobe quickly, for an affordable spend.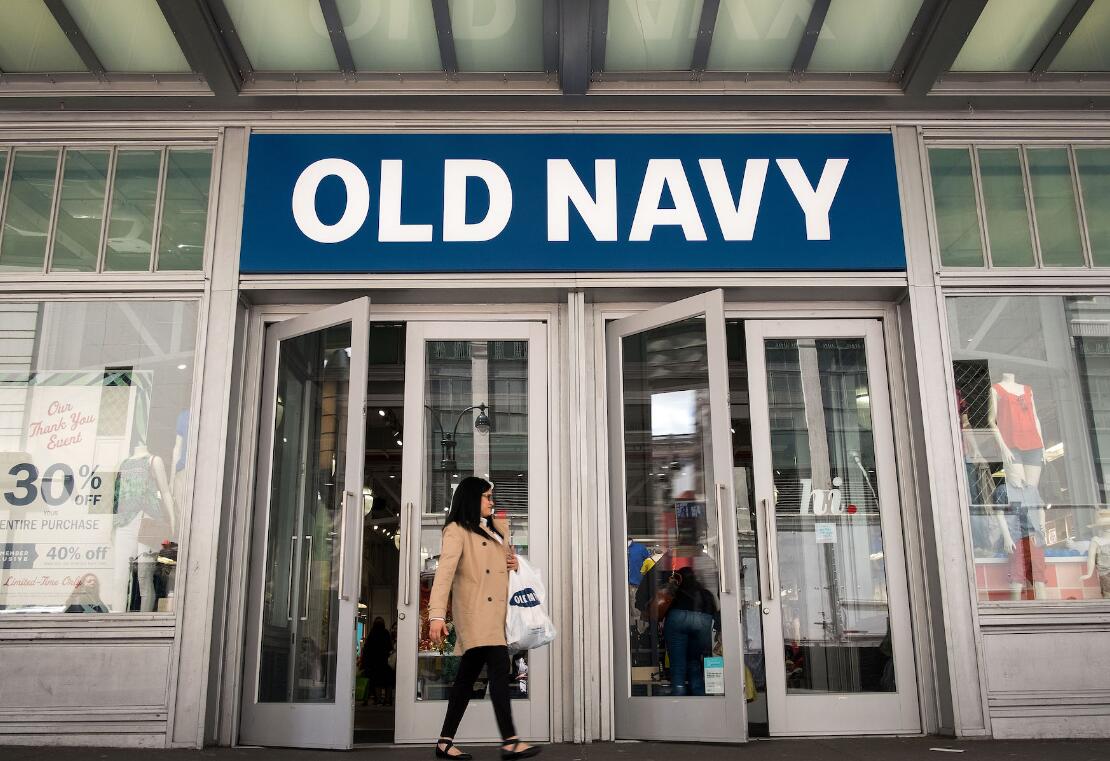 Top Tip: Vast range of maternity clothes organized by each trimester, making it easy to buy things as you need them and at a very good price-point.
The Trimester system makes it easier to organize your pregnancy spending. Moreover, you'll enjoy returning after you have your baby for stylish, post-birth garments.
And Old Navy is great for offering you the inspiration you may need for babymoon outfits.
5. Best Cheap Maternity Clothes Store Online Store – Amazon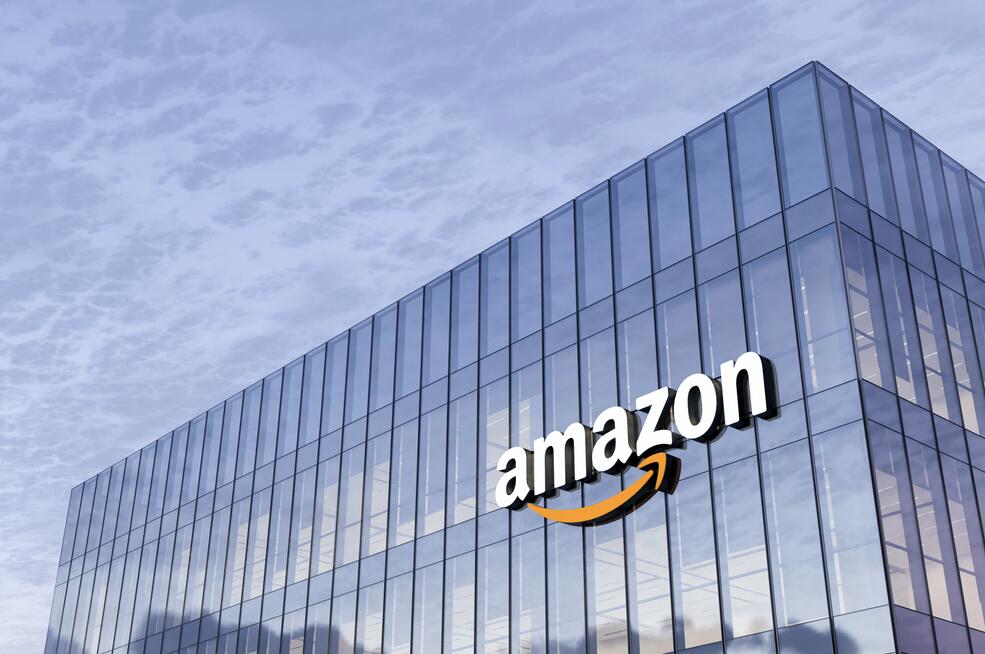 Top Tip: Extensive range of economically-priced pregnancy must-haves, accessories and maternity clothes.
The range offered by Amazon is incredibly wide and if you already have an Amazon Prime account, you'll be able to get free delivery and build a comfy, trendy maternity wardrobe very cheaply.
Amazon offers all of the best and most popular brands, like Kindred Bravely and Motherhood Maternity, for clothes and essentials. This popular, online store is great for everything from pregnancy tees, knickers, belly-bands, nursing bras and breast-pumps.
And Amazon's maternity section has some very long-lasting garments, like maxis and jeans you can continue to wear after you give birth.
For the full range of pregnancy requisites, including special pregnancy fitness trackers and everything else for new-mothers, you can't beat Amazon for choice and value.
6. Best Cheap Maternity Clothes Outlet Online Store – ASOS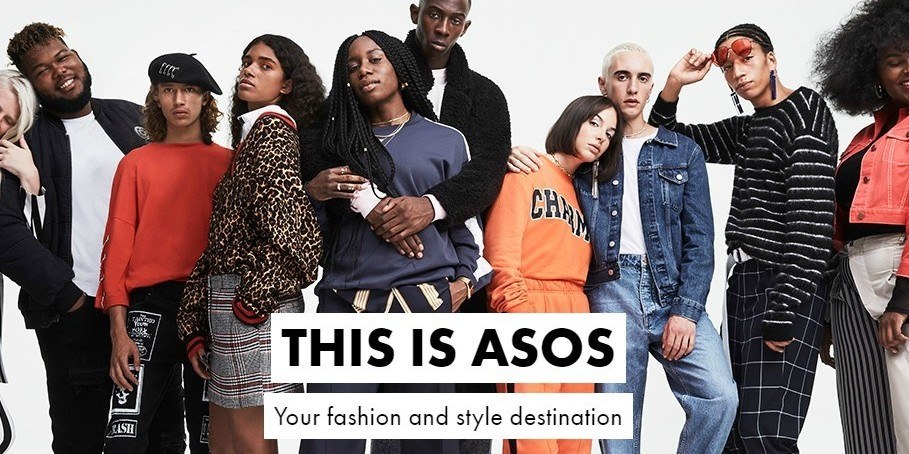 Top Tip: ASOS is a great online store for one-stop shopping of pregnancy garments that come in lots of different styles and body-shapes.
This popular store offers everything you could dream of, from sexy stockings to upscale pregnancy gowns, making it a well-known maternity favorite. ASOS provides chic separates and fashion basics, like high-rise leggings and trendy, new stuff like boiler-suits and patterned tops!
The range is extremely wide and offers some seriously cute pregnancy dresses, including special occasion clothes to wear for a wedding or other important event. So if you like dressy clothes, make ASOS your first stop!
7. Best Cheap Maternity Clothes of All Stores – H&M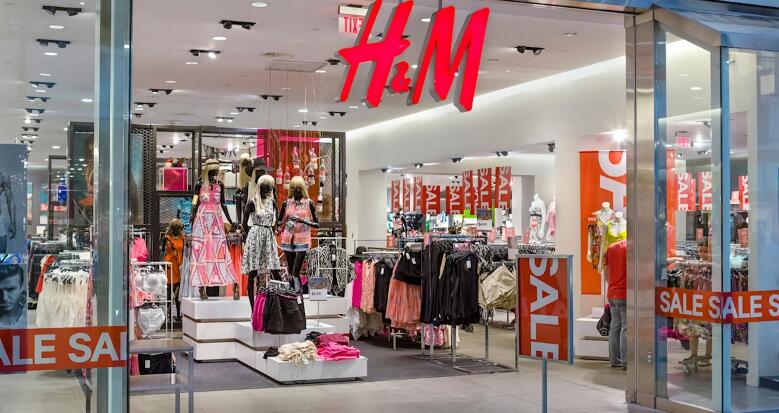 Top Tip: Best online store for maternity bargains!
H&M is a popular fashion store offering trendy clothes at low prices. But you may not have thought about H&M as a good store to visit for maternity clothes before.
However, it's a great place to find trendy maternity dresses and separates, as well as the necessary pregnancy staples. Look out for fabulous leggings, underwear and MAMA tights that fit a growing bump very comfortably.
8. Best Low-Price Maternity Dresses – Kohls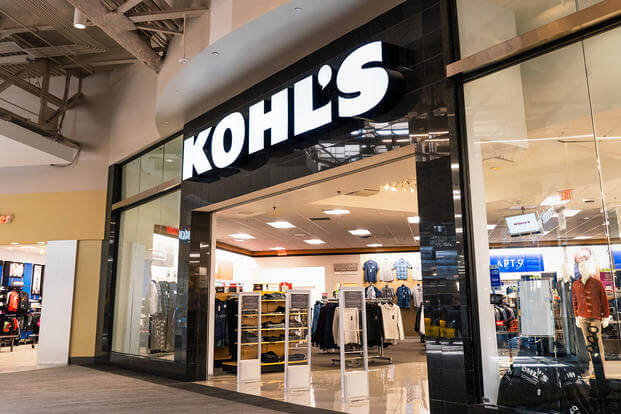 Top Tip: Highly recommended store for attractive maternity dresses and underwear.
Kohls is another store that stocks everything for your maternity needs. This means you can buy separates, dresses and underwear from petite to 3X, as well as baby clothes, toys and cribs.
This store stocks quality maternity-wear brands such as Pip & Vine, Lauren Conrad and A Glow. So if you want pretty pregnancy underwear and dresses at cheap prices, this is the place to go!
9. Best Affordable & Pre-Worn Maternity Clothes – Thred-UP
Top Tip: Thred-UP offers a huge range of good-quality, second-hand maternity clothes in 'nearly new' condition.
Thred-up is all about re-using 'gently-used' maternity garments as a sensible way to stop the waste of resources that are damaging our planet.
It offers all of the top-quality maternity brands, including Seraphine, Diane von Furstenberg, ASOS, Liz Lange etc. for an absolute fraction of the 'brand-new' price.
And when you've finished with your pregnancy clothes, you can even sell your lightly worn pieces back to ThredUP, or donate them.
This creates a totally sustainable maternity clothing cycle and you'll be caring for the environment and delighting your bank account!
10. Best Cheap plus-Size Maternity Garments – Target
Top Tip: Shop online Target for its incredibly attractive plus-size maternity range.
Target is well-known for its range of well-priced goods and their plus-size maternity clothes range is no exception.
But don't worry that you'll have to give up your personal style preferences, because Target's plus-size maternity garments are designed for modern style and comfort.
In addition, Target offers popular pyjamas, office work-wear and lovely maternity swimsuits.
And there are plenty of great maternity brands available here, such as Expected by Lilac, Isabel Maternity and MaCherie.
11. Best Clearance Discount Maternity Clothes Store – Zulily
Top Tip: Great for high-quality pregnancy wear at heavily discounted prices.
Zulily offers quality, low-prices and exciting Flash Sales that pop-up often and include some fabulous selections. This online store deals with over-stocked clothing and is always right up-to-date with the fashion aspect of maternity-wear.
This is a great shop for everything from work-out clothing, comfortable leggings, work-wear and special event dresses. And you can also find plenty of maternity basics here.
With an even cheaper section on the website full of items costing less than $20, you'll love shopping at the thrifty, Zulily store!
12. Best Budget-Friendly Fashionable Maternity Garments – BooHoo
Top Tip: If you like trendy clothes, this is the place to find very cheap, fashionable maternity clothing.
BooHoo sells trendy pregnancy garments you'll enjoy wearing for daywear, special social occasions and nights out. You can enjoy browsing online through BooHoo's up-to-the-minute maternity jeans, wide-legged, distressed, patchwork or ripped.
And you can also buy graphic tees, dresses, off-the-shoulder tops and spiffy faux-leather maternity leggings.
And BooHoo is also a good online store for the necessary maternity staples, including nursing bras and belly bands. And best of all, you'll be happy with BooHoo's very low prices!
FAQ's on Maternity Clothes
1. Should I use a subscription company like StitchFix.com to send me discounted maternity clothes during my whole pregnancy?
This is a recent retail model, suitable for anyone who doesn't mind letting a stylist choose their pregnancy clothes.
First of all, you sign up and complete a detailed questionnaire about exactly what type of maternity clothes you want.
Then a trained stylist makes-up a box of discounted maternity clothes and sends it to your home in a couple of days.
You sort through the box and try on clothing at home, and anything you do not like can be returned straightaway.
And you only pay for the garments you have chosen to keep.
This system has its own advantages and disadvantages, but there's no doubt that it is highly convenient and brings you discounted clothing in well-regarded maternity brands!
2. When is the best time to buy maternity clothes?
There's no specific time to begin buying your pregnancy clothes. However, it's always a good idea to take the following points into consideration:
Plan to buy a few key garments that you can wear frequently.
Look out for versatile maternity clothes, especially daywear and separates that can serve several purposes.
For example, big, stretchy sweaters and maternity dresses that can be worn alone or with a blouse or sweater slipped underneath.
If you only buy clothes as you reach each new trimester, you'll have more experience in sizing and deciding what garments work best for you.
3. How to control your maternity clothes budget?
It's natural to be tempted into buying too many, new pregnancy clothes in the first trimester, when you feel excited about your new baby. However, if you think about your future needs using these guidelines, you'll probably make better decisions.
Think carefully about how long and how frequently you'll be able to wear each garment and decide if the price gives you good value.
Bear in mind that all tops will need to provide easy access for breastfeeding, so avoid fiddly buttons.
Look for pregnancy clothing that will also be suitable to wear after your baby is born.
Soft fabrics are essential, so bear in mind that you need material that's not going to irritate a possible C-section scar.
Only buy sweaters that will be sufficiently loose around your bump to still be comfortable when you're far advanced in your pregnancy.
4. What are the best pregnancy clothes styles to choose?
The current fashion for oversized clothes is perfect for women who want trendy clothes they can still wear after their baby arrives.
So look at oversized sweats, hoodies, blazers or bomber jackets.
And you'll find there are plenty of durable, oversized T-shirts in normal fashion stores, which will stay fashionable into the future.
In addition, loose, flowing maxi-dresses are also trendy, so if you buy a couple in stretchy, soft fabric, they will probably last through your whole pregnancy.
Spend more on maternity basics you will be wearing frequently. This could include stretchy jeans and a basic black dress that's suitable for the warm and cool seasons in your location.
Your comments
Your expert comments are highly valued and can be so useful to other readers. So please tell us about your own experience and answer these simple questions in the Commentary Box below:-
Which of the above online maternity stores is your favorite?
Are there any other maternity stores you rate highly and would like us to add to the list?
Would you be prepared to rent maternity garments and what advantages/disadvantages do you see in this idea?
What did you do with your own maternity clothing after your pregnancy?
Thank you! And if you follow this advice and buying guidelines, you should find a nice balance of comfy and attractive maternity garments that help you avoid wasting money. So you'll have more cash to spend on your gorgeous, new baby!