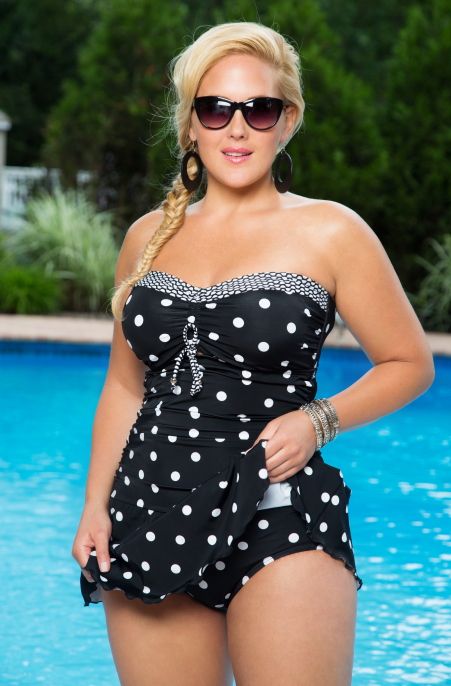 Whether you wear plus-size swimwear at your local swimming pool, or are preparing to spend some happy time on the beach, these bright colors and body-flattering styles are the best you can get! This year the range of plus-sized swimwear is bigger than ever before, as manufacturers have finally realized they've been ignoring a major market.
So instead of having to take what we can get, we now have the same fashion options as everyone else. So what colors and styles are you going to buy for this year's swimming and sunbathing fun? Here's a quick rundown of all the trends and classic looks on offer right now, so you look and feel fabulous in your new season suits!
1. Leopard print bathing suits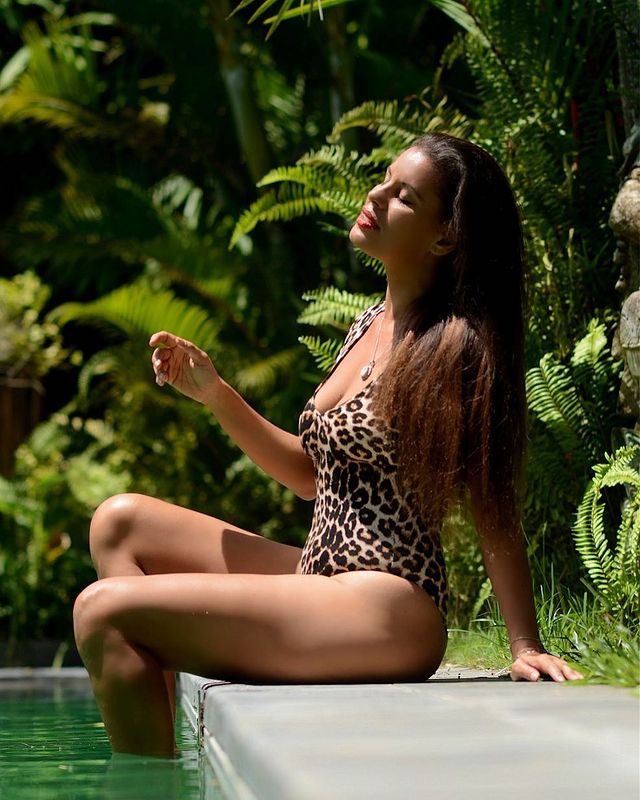 Animal prints show no signs of falling from favor and there are plenty of plus-sized bathing suits and bikinis in snake skin, leopard spots, giraffe print and snake-skin for a sexy look. Remember to wear retro accessories – bright red lip-color and cat's-eye sunglasses – to get the full, 1950's effect!
2. Polka dot swimwear – bikinis and blousons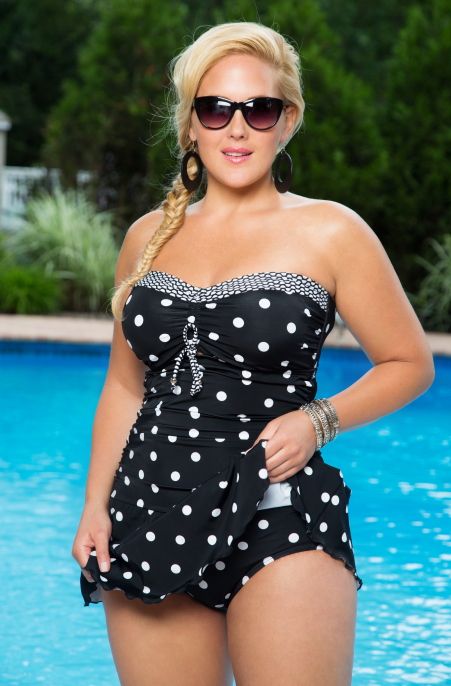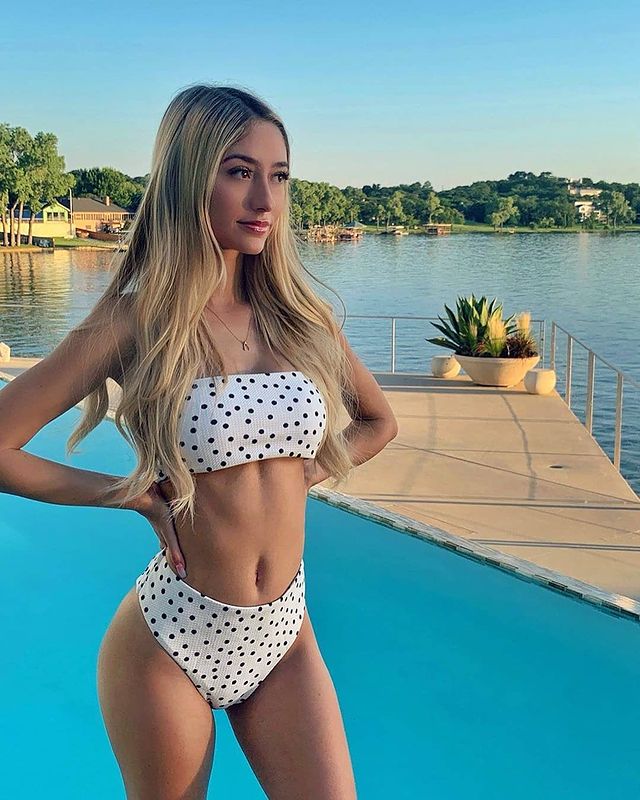 Pretty, vintage polka dots are fun and elegant, so they always look good in swimwear. And this season, they are appearing all over the latest fashionable swimwear! So look out for bikini tops with cute bow decoration, blouson tops that look super with high-rise swimwear bottoms and cheeky, plus-size swim-skirts.  Polka dot plus-size tankini tops can easily be matched with plain colored shorts, pants and swimwear for a trendy selection of 'looks'!
3. Sophisticated plus-size swim-dresses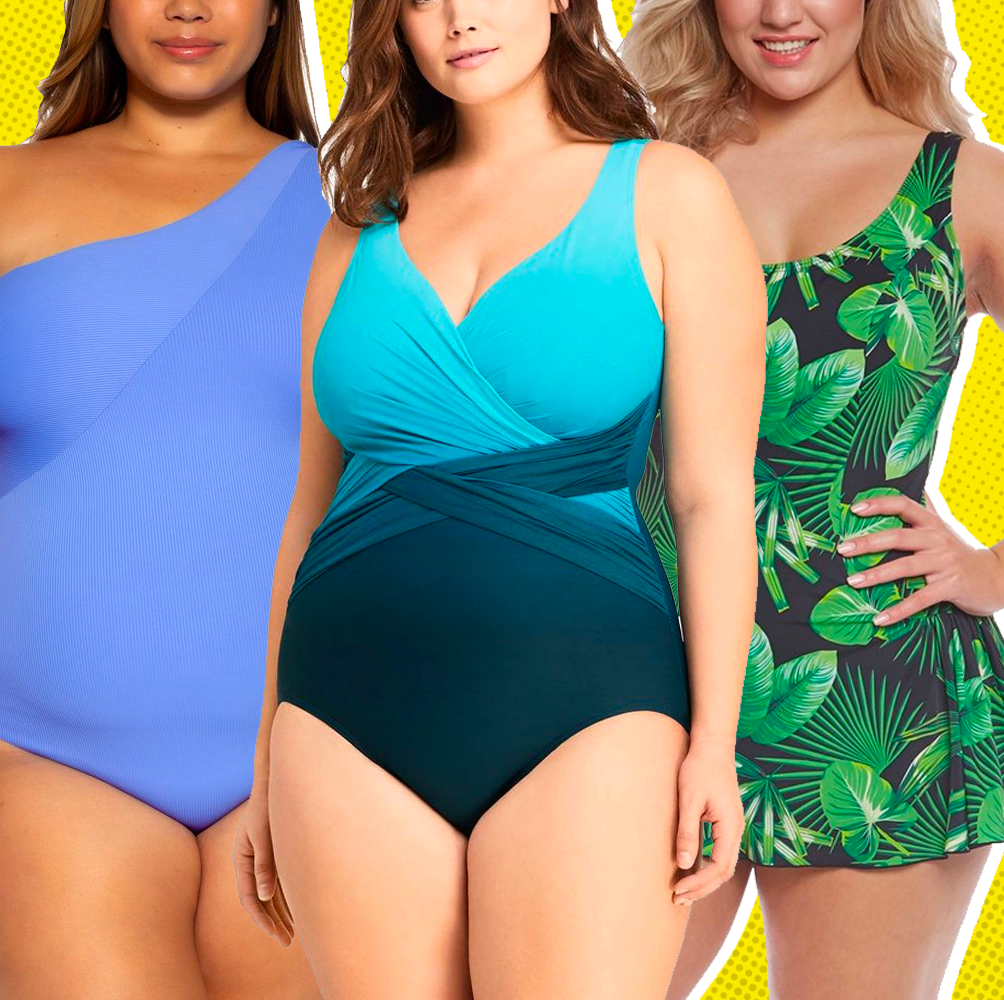 Of course, the sophisticated look is always in fashion for swimwear and there are plenty of supportive, strapless tops, slimming blousons and high-necked plus-size swim-dresses on offer. Swim-dresses are a fabulous new type of swimsuit for those who like a comfortable, attractive style that can be worn anywhere in hot weather.
Dress up your swim-dress with scarves and bright summer jewelry to enjoy a cocktail or lunch in a beach-front bar, without having to change your outfit. And these versatile garments come in plain colors to create a smooth silhouette.
4. Chic black & white beachwear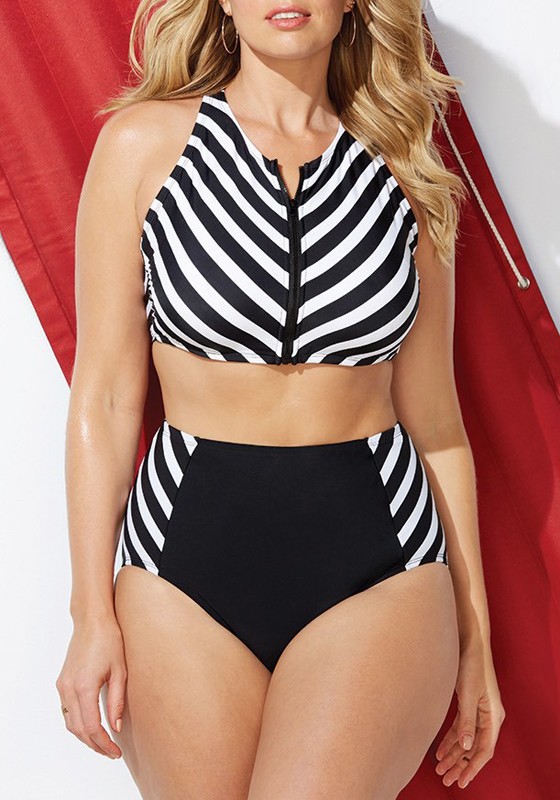 This classic color combination is never out of fashion, but this season it's more popular than ever. It's a safe choice for plus-size women who still aren't comfortable with the more vibrant summer prints. And if you don't want to be buying trendy, new swimming costumes every year, a black and white bikini, tankini, or swimdress will be just as fresh and elegant for several years in a row.
5. Vibrant tie-dye pool-side bathing suits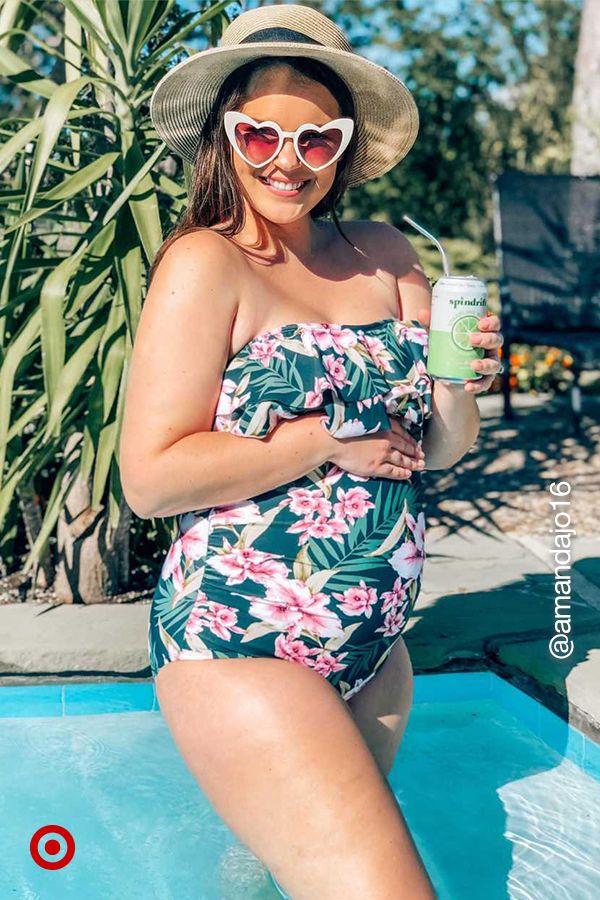 @amandajo16
And if you're into bohemian vibes and hippie chic, you'll be delighted to hear that vibrant tie-dye patterned fabric is back in fashion for bathing suits, bikinis and cover-ups. Tie-dye is a great look for plus-size women who can carry off the strong contrasts and beautifully intense colors like cobalt-blue and turquoise or pink and purple!  Tie-dye colors can be deep or pretty, pastel shades so there's plenty of choice for you to match your hair-color.
And you just need to sling a woven beach-bag over your shoulder, braid your hair and slip-on some hippie bracelets to get the authentic look!
6. Shimmer & shine swimwear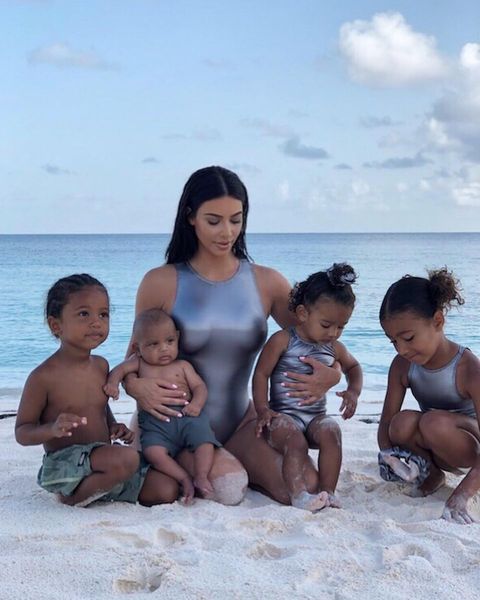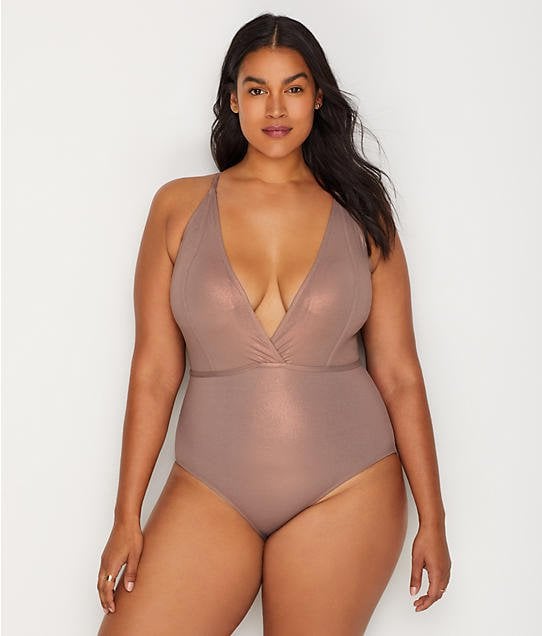 Metallic swimsuits are eye-catching and produce a really sleek look, which you can dress up with summer jewelry to look luxurious and sultry as you soak up the sun by a blue-water pool. Look for copper, silver, and gunmetal gray this season. And accessorize your copper swimwear with warm shades like gold, bronze and earth-colors, and match silver jewelry and cool dark-blue fabrics with silver metallic swimsuits.
7. Sleek striped swimsuits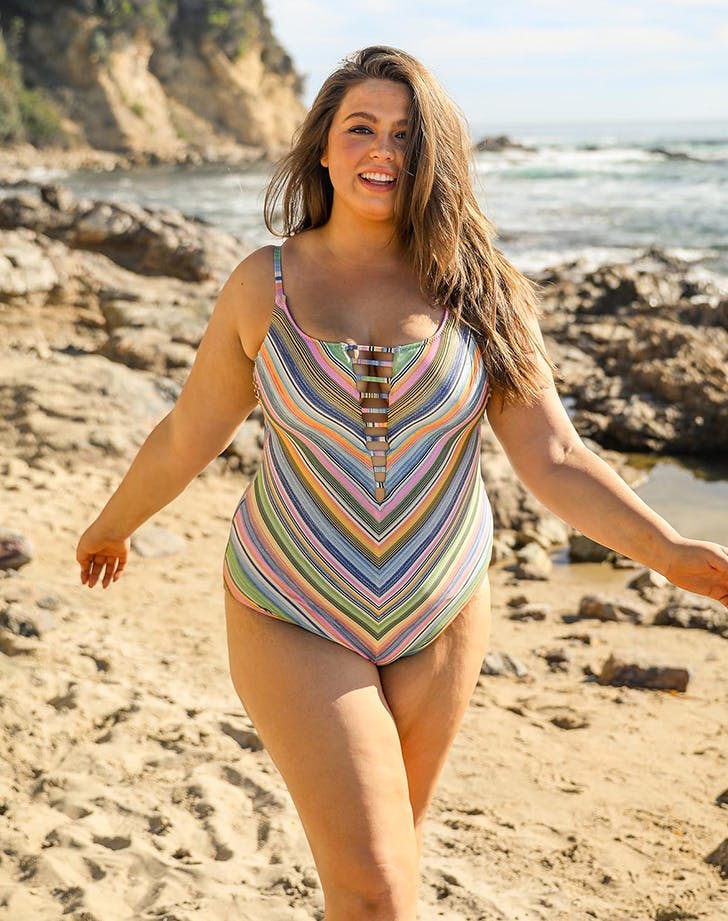 BECCA ETC
And taking a lead from trendy fashionable summer shirts, there are lots more striped swimsuits on offer right now. They come in vibrant and cool shades, so you can find a flattering swimsuit, swimdress, bikini or tankini with stripes all-over, or just a couple decorating one section, to suit your hair and skin tones perfectly.
Striped tops are another option to add-in to your modern mix and match swimwear stash!
8. Plus Size Flattering floral – printed swimsuits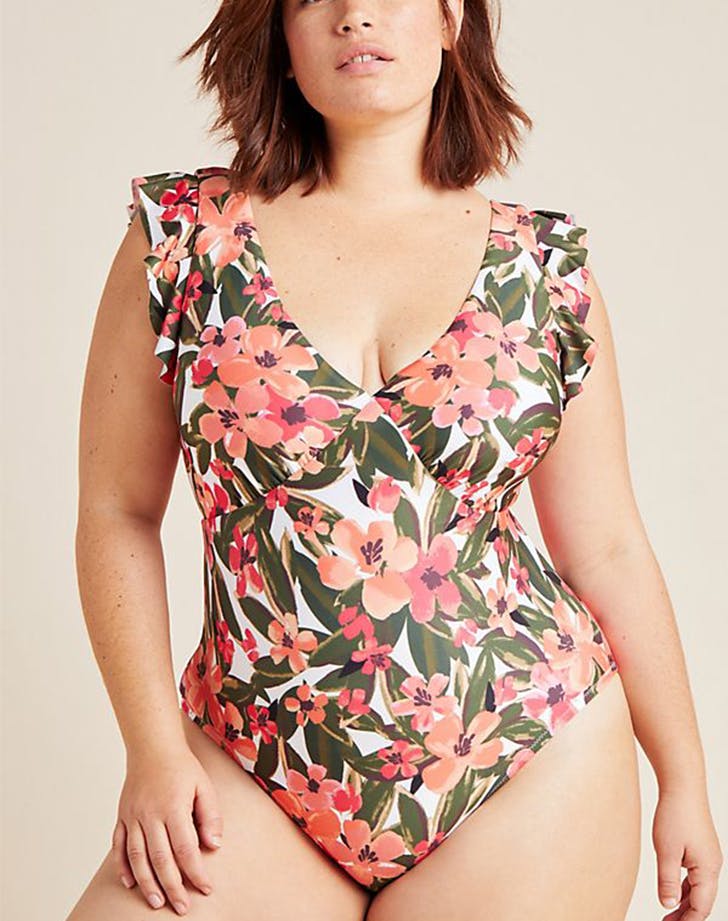 Floral prints in bold, tropical patterns have been added to the best floral swimsuits this season and they can look really stunning on plus-size women. The lovely color contrasts of shocking pink or scarlet, against a background of navy or black, with green leaves look fantastic in the sunshine.
If you don't want an all-over flower design, mix and match your floral top with plain, dark colored bottoms or choose a comfortable, but smart tankini-top with a floral decoration on the bust or shoulder!
9. Plus Size Swimwear: Over-the-top orange swim togs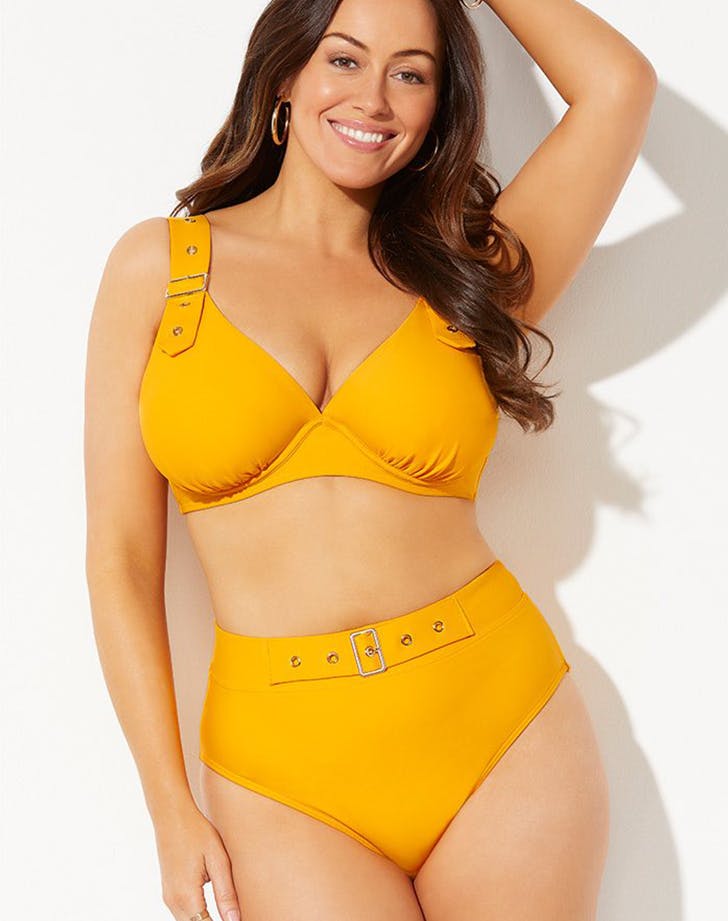 Match your swimwear to your hair color and look effortlessly stylish! If your hair is brown, copper, orange or has warm highlights, you will look fabulous in the designer's favorite color this season – sherbert orange! It's a beautifully soft shade that's looks wonderful in full sunshine and matches up perfectly with denim blue clothes, as blue and orange are complementary colors. And to look really hip, accessorize your gentle orange swimwear with cobalt-blue and bright pink!
10. Sporty-looking swimwear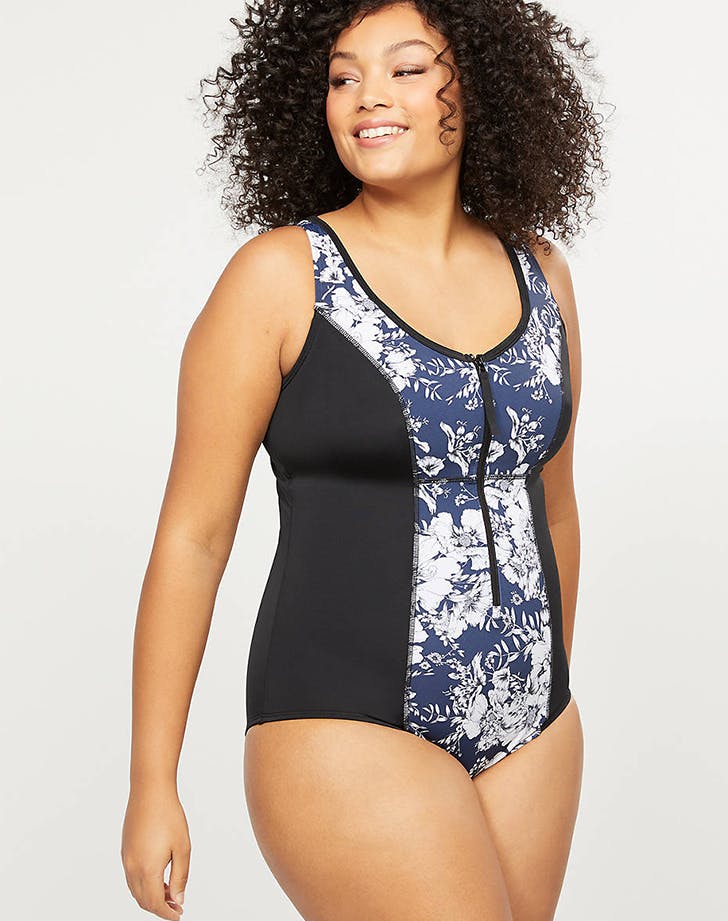 Sporty-looking swim-shorts and swim-skirts in mini – to mid-thigh lengths are popular as a feminine and comfortable way to dress for pool parties and beach days. And there are lots of ways to combine separate swim garments for varied and fashionable styles. You'll find a good balance between patterned fabric one-piece swimsuits on offer and important plus-size sun-protection swimwear, for pale skin tones.
11. Pretty vintage details on bathing outfits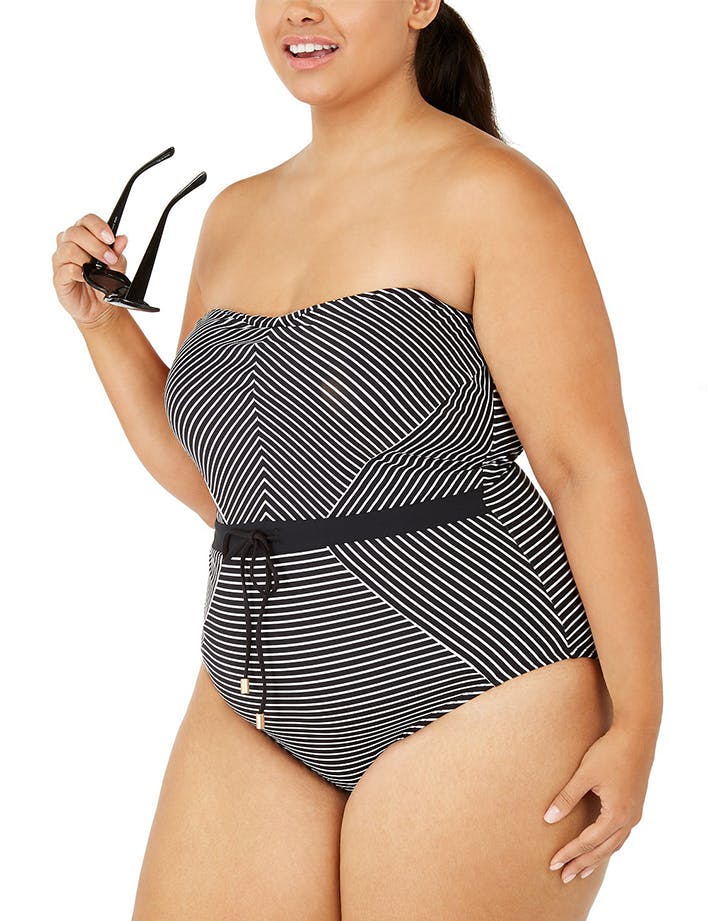 If you like your swimwear to be trendy and always stylish, look out for these cute details for a new season look:-
Retro bows or tie-details add lots of attractive vintage style
Cool keyhole cut-outs in tankinis and one-piece swimsuits
Capped sleeves always add femininity and style
Ruched sections are very figure-flattering
Matching floral prints with polka dots adds individual fashion flair
Wrapped bodice styles accentuate attractive curves
12. Plus size Glowing neon pool-wear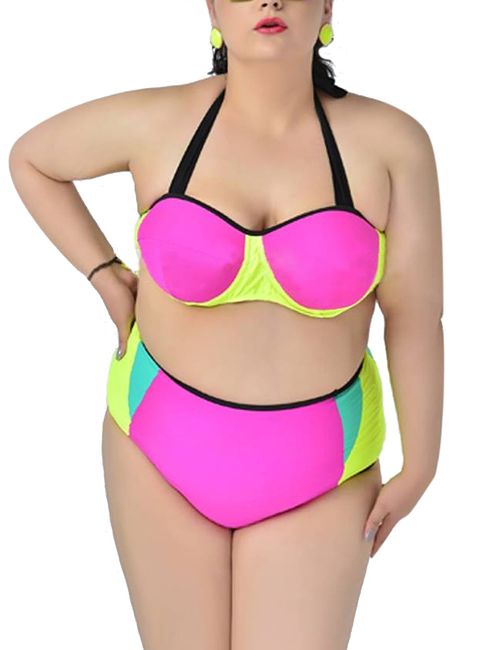 Neon colors are back this year, so if you love to stand-out from the crowd wear lime-green, electric-blue and shocking-pink! These bold colors are wonderfully eye-catching and lift everyone's spirits as you enjoy the warm, summer sunshine together. If all-over neon is a step too far for you, choose a trendy compromise of a black swimming outfit with neon accents!
Being curvy in the sunshine has never been this much fun – so enjoy choosing something fabulous!