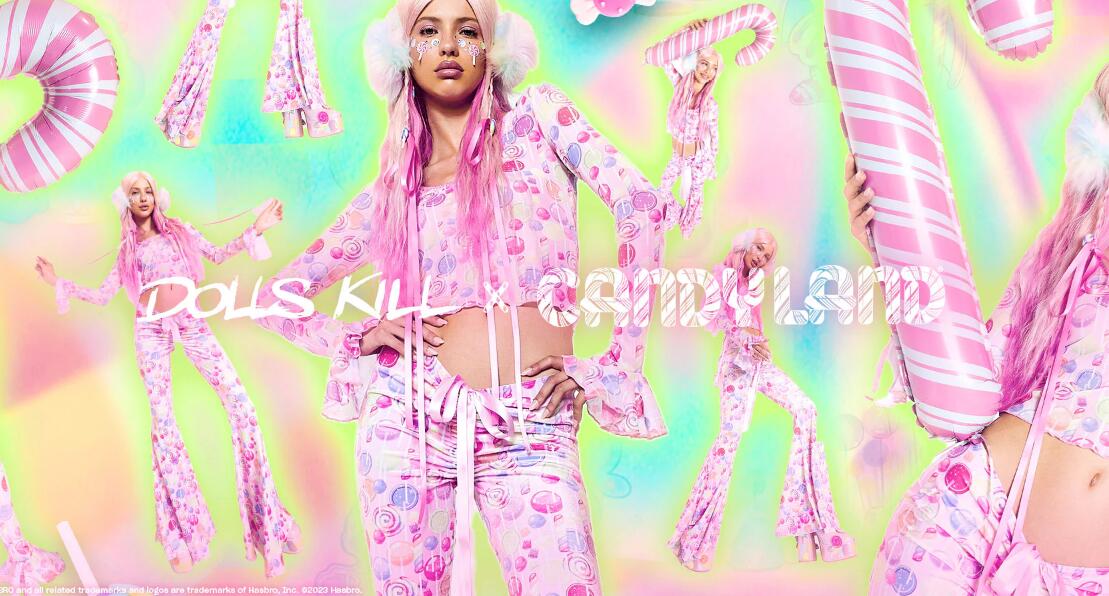 Dolls Kill is an amazingly shocking and unique fashion brand that provides some of the best grungy, punky, relaxed and edgy fashion styles – and helps set future-fashion trends.
And that's because of the varied and creative types involved in constructing this weird take on fashion for eccentric and individualist dressers.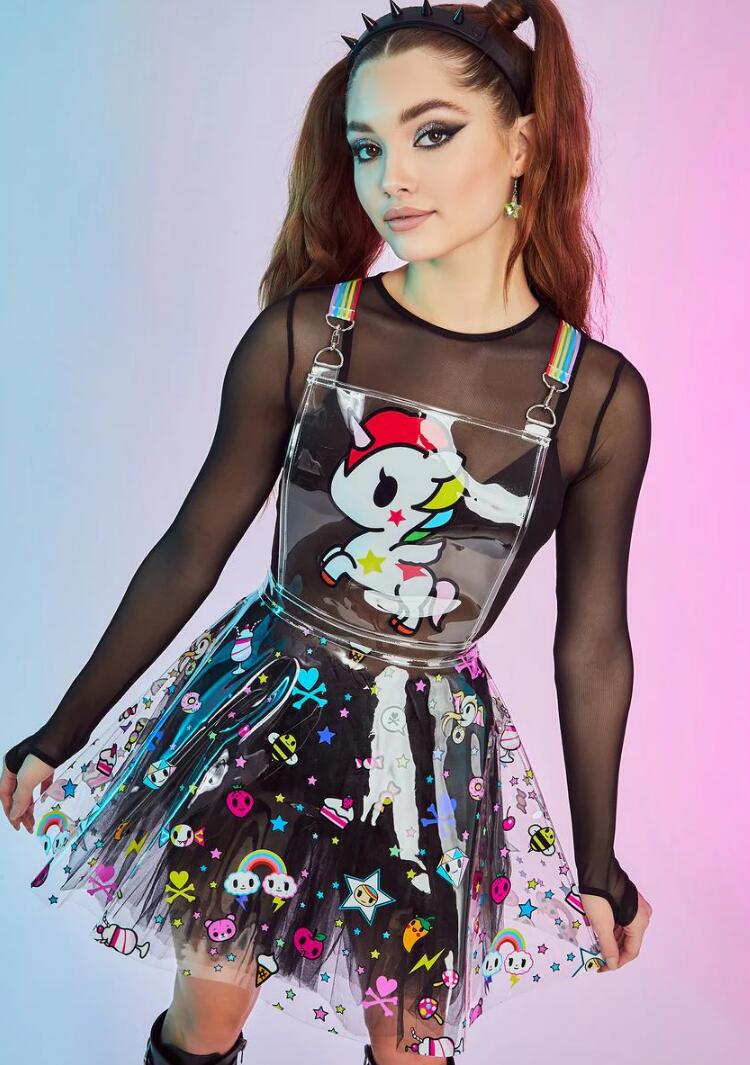 Dolls Kill has been riding high in the field of edgy fashion for a number of years, but suffered a setback in 2021.
And this occurred after the brand owner, Shoddy Lyn, complained on Instagram about Black Lives Matter protestors holding peaceful protests in her Los Angeles store.
At an extremely sensitive and pivotal moment in history, this prompted many social media users to call for a Dolls Kill boycott.
Does Dolls Kill support BLM?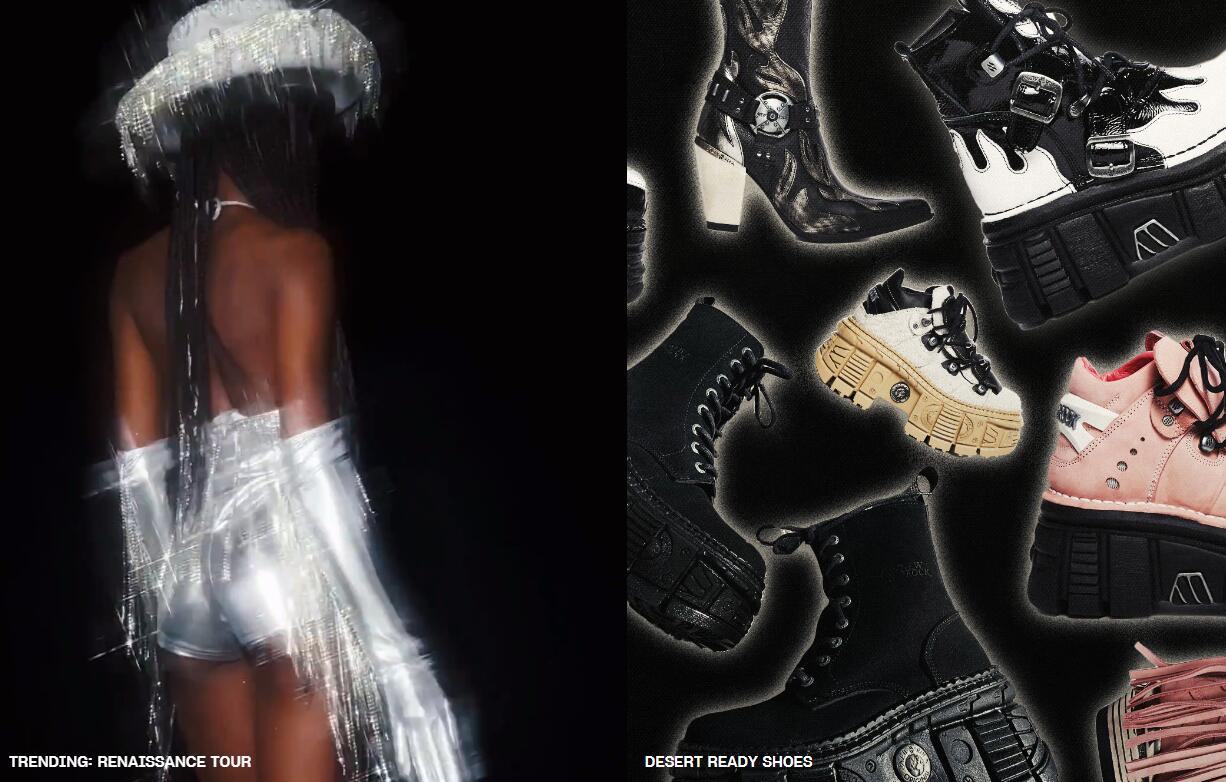 This doubtless cut straight into their profits and brought forth a hasty statement from Shoddy Lyn, apologizing for the original complaint and explaining Dolls Kill's total support for BLM.
This was followed up with proof of their financial donations to various institutions and charities linked to the BLM movement, including the National Association for the Advancement of Colored People (NAACP).
And now fashion fans will have their own views about whether this should be the end of the matter.
Worldwide access to stores like Dolls Kill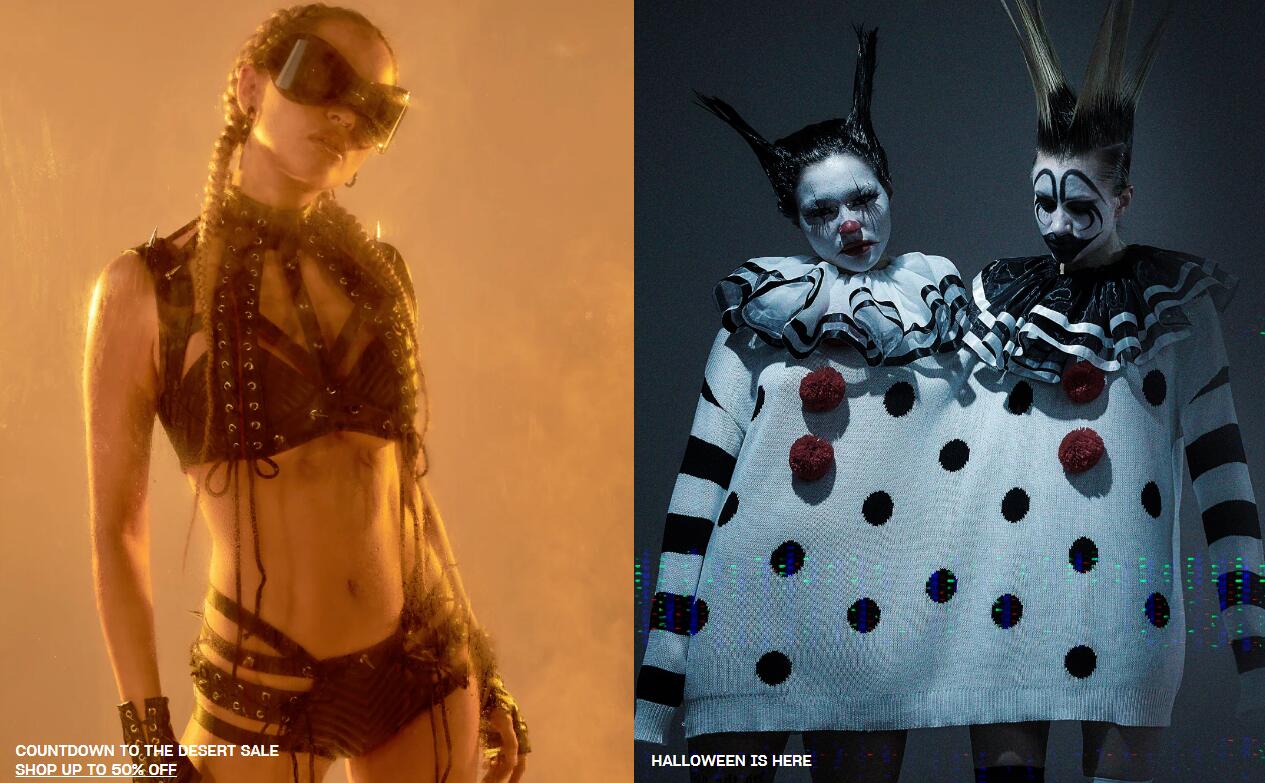 But purely in the interests of offering plenty of choice in finding the edgiest, alternative clothing available this year, we've put together an exciting list of stores like Dolls Kill.
These stores offer equally unique, eccentric and 'out there' fashion clothing that's certain to please a whole range of aesthetic and underground fashion wearers at very affordable prices.
And knowing that our readers from Asia, Australia, New Zealand, the UK, Canada and the USA love this fashion aesthetic, and the ease of purchase that online buying represents, we've made this time-saving list of alternative stores like Dolls Kill.
So if you're looking for alternative fashion styles you can afford, why not take a look at these stores which offer everything you can imagine in terms of edgy trends and original fashion ideas!
1. IHEARTRAVES – US
RECOMMENDED FOR: iHeartRaves has a fantastic range of nightclub and festival frocks, accessories and footwear.
Buy from IHeartRaves online – Ships worldwide
This party-party online store has fabulous clothing for dancing and festival fans. The clothing is similar to that sold by Dolls Kill, but it's significantly cheaper.
This brand was founded to supply rave-wear and trendy EDM clothes by a team devoted to music and festival fashion. You get great clothes that are sexy and imaginative and the customer care is excellent quality, too!
2. RIVER ISLAND – UK
RECOMMENDED FOR: Eco-friendly, sustainable and stylish fashion everyone can afford from contemporary denim to special events.
Buy from River Island online – Ships worldwide
With its HQ in London, England River Island has been a popular fashion retailer for more than 60 years.
It was found in 1948, by the Lewis brothers and is one of the top fast-fashion stores in many global locations.
River Island is popular for its ability to fulfil many different fashion styles in its stores, with edgy styles and trend-setting innovations.
RI also has a very customer-friendly returns policy, even for clothing bought in the sales. So with cheaper fashion clothing and plenty of choice, don't miss the frequent sales from this fashion giant!
3. PRETTY LITTLE THING – UK
RECOMMENDED FOR: PrettyLittleThing offers lots of styles based on outfits worn by the top celebs and online influencers, with student discounts.
So, if you want to stay on top of all things fashion without spending a ton of money, PrettyLittleThing should be on your list.
Buy from PLT online – Ships worldwide
Aimed at fashion-mad women aged from 16 – 35, PLT is based in the UK, but operates in Australia, US, Ireland, France, North Africa and the Middle East.
The brand is owned by Boohoo and was founded by two friends who have their HQ in Manchester, England and offices in L.A., London and Paris.
PLT offers cheap, high-fashion clothing in the fast-fashion sector, and is popular for its trend-setting clothing that allows all women access to contemporary outfits!
4. CUSTOM SUPERCENTER – Canada
RECOMMENDED FOR: Lots of superhero and national holiday costumes, including plenty of choice for younger children and babies.
Buy from Custom Supercenter online – Ships worldwide
Although Custom Supercenter isn't exactly like the Dolls Kill store, it has an enormous stock of over 8,500 costumes and accessories you'll love exploring.
This brand describes itself as the, 'most exciting' costume and accessories retailer in the world, so it's a great place to visit for unusual outfits.
From Lt. Uhura's sexy, mini-dress from the original Star Trek series, through clinging, leopard skin outfits and every possible variation on graphic novel super-heroes – this store will fulfil all your wildest imaginings!
5. ASOS – UK
RECOMMENDED FOR: ASOS has highly fashionable clothing for everyone, from petite through tall to curvaceous, and at cheaper prices than Dolls K.
Buy from ASOS online – Ships worldwide
ASOS was found in highly trendy, Camden Town in London, in the year 2000. And in addition to its own popular, range of fashion clothing and accessories, it stocks more than 840 other labels!
The original aim of this fabulous store was to offer clothing customers had seen and admired on tv and in modern movies.
So the name, ASOS, comes from As Seen On Screen and in the early days, it only sold copies of famous film/tv outfits.
But these days, ASOS is better known for aesthetic clothing and designs which fit all body shapes and sizes.
So it's a fabulous alternative store to Dolls Kill, for edgy clothes in the latest fashion trends, like e-girl, cottagecore, light and dark academia, techwear etc.
6. PRINCESS POLLY – Australia
RECOMMENDED FOR: Every type of clothing you would find in stores like Dolls Kill in high-quality, but cheaper prices.
Buy from Princess Polly online – Ships worldwide
The Princess Polly brand has had amazing global success considering it started from one small fashion boutique started from a tiny apartment.
And PP is currently one of the most popular online shopping stores for Boho-style, and high-quality designer clothes at reasonable prices.
PP offers the full range of women's fashions including collections of edgy fashions, aesthetic styles, street-style and chic, comfortable and classic clothing.
This brand is always up-to-the-minute with the freshest trends, and at economical prices!
7. YANDY – US
RECOMMENDED FOR: Extra-small to 4X lingerie, swimsuits, Hallowe'en costumes and women's fashion clothing.
Buy from Yandy online – Ships worldwide
Yandy is probably best known in the US as an excellent lingerie store for all sizes. However, it also offers plenty of clothing that's similar to stores like Dolls Kill.
For example, they have plenty of street-wear and edgy styles, including gorgeous Tilly's denim, hipster and skater styles.
Yandy's also has plenty of sexy, cut-out clothing that shows a lot of skin!
8. URBAN OUTFITTERS – US
RECOMMENDED FOR: Excellent hipster clothing and accessories, plus the perfect make-up to go with your fashion aesthetic favorites.
Buy from Urban Outfitters online – Ships worldwide
Urban Outfitters is the world's largest store for urban fashion clothing and lifestyle accessories.
So you can go here for everything from kitchen tools, home décor, bedding, towels and leisure activities – plus fashion.
This mega-brand has its HQ in Philadelphia, about 25 stores around the world and an excellent online store.
Famous designer, Dick Hayne, started UO in 1970 and set the standard for first-class customer-care, an enjoyable shopping experience and affordable fashion clothing.
And you can buy just about every type of fashion aesthetic, from vintage to beauty products in their exciting stores.
UO prices are not as low as some of the other stores like Dolls Kill, but it still attracts lots of teen and student customers.
Investing in a couple of statement pieces is still a great way to add extra style to your overall wardrobe!
9. AMICLUBWEAR – US
RECOMMENDED FOR: Fabulous club-wear and accessories that are just stunning, including sexy, plus-size nightclub/rave dresses that are incredibly edgy and affordable.
Buy from AmiClubwear online – Ships worldwide
In the words of the AmiClubwear founder, Yang Yang, their fashion styles are sexy and taboo. And are designed to reflect exactly what contemporary celebs and runways are showcasing.
So if you buy from this store, you can dress in an exciting, ultra-high-fashion style but pay low discount prices.
AmiClubwear has a fantastic range of hot, sexy clothing for clubs, raves and festivals, from shockingly cut-out and revealing party frocks to high-heels in unique styles.
10. MISSGUIDED – UK
RECOMMENDED FOR: Daring, direct and future-fashion styles inspired by stories and actual events.
Buy from Missguided online – Ships worldwide
Based in Trafford Park, Manchester, England, Missguided carries lots of similar clothing to stores like Dolls Kill.
It's a real-store and online-store fashion retailer aimed at the fashion conscious woman aged from 16 – 35.
Shop here for lots of edgy styles, including body-conscious dresses, sexy tops, jumpsuits and lots more.
This company focuses on empowering females all over the world to be self-confident and secure in their personal identity!
11. TOPSHOP – UK
RECOMMENDED FOR: Popular Topshop clothing is now available in the ASOS online store and features clothing similar to stores like Dolls Kill at low prices.
Buy from ASOS online – Ships worldwide
Topshop was a UK multi-national fashion retailer for women, offering clothes, footwear, make-up and accessories.
It went bankrupt a couple of years ago and was taken over by ASOS.
Kate Moss and Stella Vine were the 'face' of Topshop, and Beyoncé launched active-wear brand Parkwood Topshop Athletic a few years ago.
Topshop also collaborated with Kendall and Kyle Jenner to bring out a snazzy, 'Holiday Collection'.
12. BLACKMILK – Australia
RECOMMENDED FOR: Sexy clothes including close-fitting frocks, cat-suits, leggings and active-wear.
Buy from online – Ships worldwide
BlackMilk Clothing brand was started in 2009 by new designer, James Lillis, who started with no capital, and sewed clothes on his kitchen table.
Talent will out and after a mere 12 years, BlackMilk clothing is a highly successful global company with factories producing a plethora of new styles each month!
BlackMilk has succeeded because women all over the world can't get enough of its blend of unique fashion designs and classic styles.
This labels range is enormous and includes sparkling dresses, edgy footwear, vinyl skirts and loads of quirky fashion looks you've never seen before!
I love both, BlackMilk's story of resilience and perseverance against all odds and their unique fashion tastes and timeless designs.
13. TILLYS – US
RECOMMENDED FOR: Fabulous denim, hipster and skater street-wear and stunning outfits you'd see at stores like Dolls Kill.
Buy from online – Ships worldwide
Tilly's offers a huge range of quirky clothing for those with an edgy fashion style.
It also sells a great variety of novelty pop culture items, like music merchandise and rockabilly style clothes and accessories.
It's a great store to visit if you like retro from your time at high school, but with an alternative spin.
Any Tilly garments will make you stand out in any crowd, just as much as those from stores like Dolls Kill do!
14. BEGINNING BOUTIQUE – Australia
RECOMMENDED FOR: Great for exciting, alternative clothing styles that you won't find in stores like Dolls Kill.
Buy from Beginning Boutique online – Ships Worldwide
Beginning Boutique is an Australian boutique that offers fabulous fashion clothing like vegan leather trousers, black faux-leather jackets, ragged denim and vintage music-band T-shirts.
This popular online boutique is a good-quality, reliable store which features excellent customer service. You can buy everything your wardrobe needs from this fabulous boutique.
And that includes day-wear, evening-wear, just about all of the latest alternative style aesthetics from Hallowe'en costumes to e-girl garments.
So whether you're into sequins, punk, rave, cottagecore or Fairycore this is a super place to find your favorites!
15. NASTY GAL – US
RECOMMENDED FOR: Sexy but elegant clothing is Nasty Gal's calling card.
Buy from Nasty Gal online – Ships worldwide
Nasty Gal has plenty of clothing like Dolls Kill, as well as fantastic metallic skirts, platform footwear and gorgeous vegan-leather clothes and accessories.
This is another brand based on talent that was started with no capital, in a tiny apartment in San Francisco full of superb vintage fashion clothing which was sold on eBay.
That was more than a decade ago, and now Nasty Gal is a major global online fashion business that sells innovative, edgy new clothes, accessories and shoes under its own brand name.
Their aim is to dress, 'gals who know how to own it and have the confidence to be themselves.'
Many of the current Nasty Gal collections are similar to Dolls Kill and so you'll find lots of edgy clothing here!
16. FOREVER 21 – US
RECOMMENDED FOR: The lowest prices and fantastic platform boots, make Forever 21 one of the most popular online fashion stores.
Buy from online – Ships worldwide
Forever 21 is a long-standing brand store that has been selling sexy, edgy fashions at low prices since 1984.
It has many physical stores in the US, which enjoy lots of loyalty from long-term and new customers, who love the bi-weekly sales events.
F21 is definitely one of the most popular US-based fashion stores at the moment, offering fashion clothing that reflects pop culture and music.
This is a trustworthy online store for fabulously trend-setting garments and rebellious American-style outfits at great prices!
17. HOT TOPIC – US
RECOMMENDED FOR: Fashion clothing that's pretty similar to Dolls Kill, but with better ranges of alternative-music clothes and licensed merchandise.
Buy from Hot Topic online – worldwide shipping
Hot Topic began in 1990, selling innovative and ultra-popular band Tee-shirts to dedicated fans of musicians such as The Cure, TSOL, Depêche Mode and Bauhaus.
And from that one collection, the business quickly expanded to include 50 other bands and rock, Goth clothing ranges including Serious and Lip Service.
And after that tremendous first year, Hot Top carried on expanding into areas of fashion beloved by the fashion buyers themselves!
This means they have an impressive range of cult movie, underground cartoon and comic book related clothing.
So Hot Topic is the best place to go for fashion clothing featuring Sponge Bob, Superman, Care Bears, South Park and many other popular-culture favorites!
18. LUCY IN THE SKY – US
RECOMMENDED FOR: Affordable, quirky and edgy clothing for anyone looking for something a little different.
Buy from Lucy in the Sky online – Ships worldwide
And if you like Dolls Kill clothing, this is going to be your place to buy from a huge range of aesthetic styles with a touch of girly fashion in the mix.
The Lucy in the Sky brand has a ton of gorgeous dresses, matching outfits and wardrobe staples.
And now and then, you'll see some edgy streetwear styles and a few alternative fashion gems!
19. SUPERDOWN – US
RECOMMENDED FOR: Clothing that's trendy and comparable to stores like Dolls Kill, but at prices that are much cheaper for younger customers.
Buy from SuperDown online – Ships worldwide
SuperDown is a fashion store aimed at younger teenagers, which has been at the top of its game since it was launched in the 1990's.
It's owned by the prestigious Revolve Group Inc., a giant in the field of e-commerce, and has become a favorite fashion hub for teens with small budgets.
SuperDown sells its own-brand fashion garments, as well as well-loved labels like Agolde, Levi's, Steve Madden, Dolce Vita and lots more!
20. PACSUN – US
RECOMMENDED FOR: Funky mini-dresses, lace-up boots and pop-cult tee-shirts, at lower prices than Dolls Kill stores.
Buy from PacSun online – Ships worldwide
PacSun isn't an ordinary retailer of fast-fashion, because it offers truly edgy styles and underground styles mixed in with gorgeous Boho looks.
This brand was founded in 1982, when Jack Hopkins and Tom Moore started selling surf clothing in a small surf shop in California.
After its early success, PacSun expanded and began selling fantastic skate and streetwear from the top brands.
These days, this is an online store like Dolls Kill offering male and female fashion clothing, in edgy styles.
Their range is wide and includes edgy jeans, tanks, polos, knitwear, flannels and t-shirts, plus hoodies with phrases on the front, bikinis, pants, shorts, shorts, rompers and frocks that are reminiscent of Japanese fashion!
Isn't it great that now, more than ever in history, you can follow your own fashion path and let your natural personality show through your clothes!
So let your imagination soar and dress to suit yourself. It's a great way to feel harmony between your inner and outer worlds, which is something we all want.
Of course, if you have a job that requires you to dress in a certain way, always respect that, because that company also has the right to project the image it wants through its employees.
But after work, you're your own person and can enjoy having control over your wardrobe choices, which is always a very satisfying way to spend your free time!
We hope that by giving you a quick-access list of the best stores like Dolls Kill, you can expand your fashion horizon and find the right clothes at the lowest prices.
And while you're here, why not share your opinion about fashion stores like Dolls Kill with everyone?
1. Have you already bought from any of these stores, which is your favorite?
2. Which new stores will you try from this list first?
3. Have you been able to find maternity clothing in stores like Dolls Kill?
4. Do you want more brick and mortar edgy-clothing stores locally?
5. Do you prefer buying online or in local, stores where you can try stuff on straightaway?