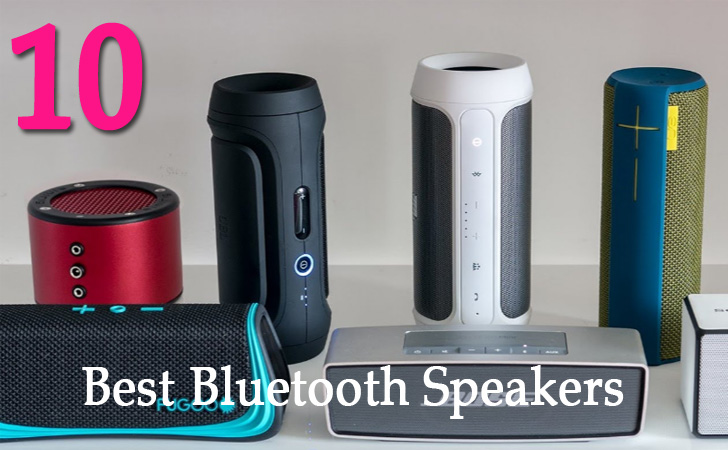 Listen to Your Favorite Tunes on The Go
If you are looking for an easy and quick way to listen to music in your home or on the go getting a bluetooth mobile speaker is the way to go. Nothing really beats the convenience of a bluetooth speaker you are in a position to carry it around your home or office even take it on the go with you. Not only that but they are extremely simple to use simply connect your phone via bluetooth to your speakers and you are good to go.
Bluetooth speakers use to offer a tiny sound which is why ,any people weren't as fond of them. However, bluetooth technology has evolved and so has the noise ability of your bluetooth. Although, the technology has evolved not all speakers are created the same. Some offer a louder sound than others. Here are 10 that will change the way you listen to music on a daily basis.
Read the following Bluetooth Mobile Speaker reviews to find your favorite one! Most of them are available on the market.
10.

August MS425 Mobile Speaker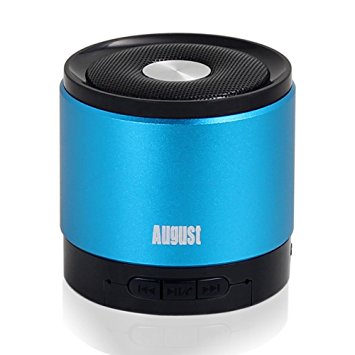 Mobile speakers are used for more than to just listen to music. Some mobile speakers give you the ability to answer phone calls as well. That is exactly what this speaker does. You are capable of listening  to your favorite music seamlessly via bluetooth with its 3W speaker. It also gives you the ability to connect non bluetooth devices by its 3.5mm auto socket.
This mobile speaker also has a built-in microphone for all the hands free functions that you would like to conduct. Another great feature that this speaker has is it comes with a remote control that allows you to answer phone calls and skip songs directly from the speaker. If you enjoy listening to music often for long periods at a time you are able to do so as well with this speakers extended battery life feature.
9.

Eachine Vivid Jar Mobile Speaker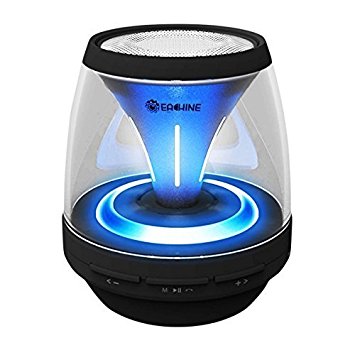 One of the best features that this speaker has is its attractive design. It is an attractive speaker that packs a punch. With its single 3W drive, it is able to deliver dynamic, crystal clear auto everytime. It is compatible with all android and Apple electronic devices so you are able to use it anywhere and at anytime. This speaker has a Built-in Li-Ion rechargeable battery that enables you to play your music for upto 6 hours without needing to be recharged.
One of the features that it offers is its LED light flash. You choose if you want to use it or not as it has 4 modes and doubles as a night light as well. It also has a built-in microphone so you can use it as a speaker for your phone as well. Answer phone calls right from your speaker. It comes with a 3.5 AUX cord so you can connect any non bluetooth devices you may have.
8.

Logitech X300 Mobile Speaker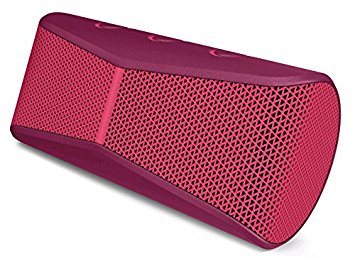 The unique design of this mobile speaker gives it the ability to offer excellent stereo sound that delivers deep precise bass response. It has 3 speakers into one you experience the stereo sound of 3 speakers in this one speaker. The expansive sound spectrum gives the speakers its wide range sound.
This speaker is completely wireless, you have the capacity of being 30 ft away and still connect to this speaker thanks to its bluetooth capacity. While you are using this speaker, you are also able to control the volume and any incoming calls you may receive right from your speaker or your phone.
7.

Amazon Tap- Alexa Mobile Speaker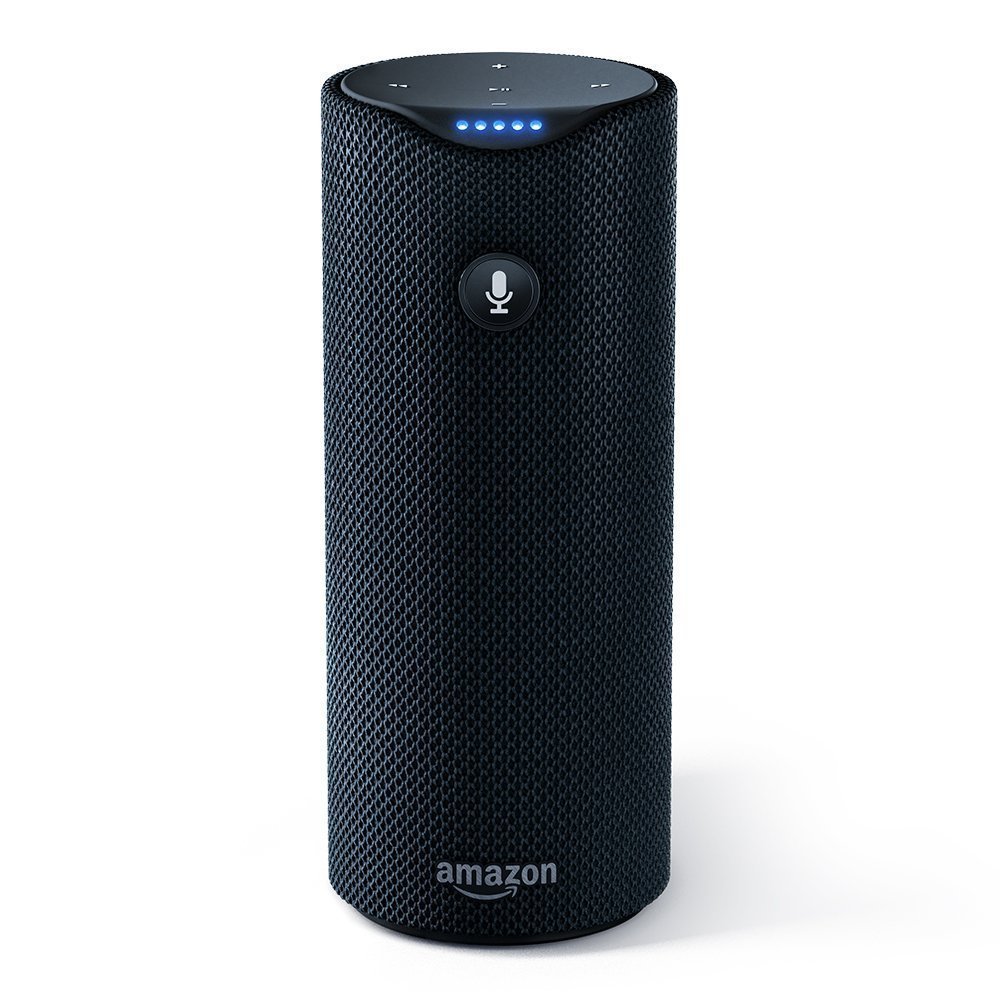 If you want a mobile speaker that does more than play music and answer your phone calls this is the speaker for you. You can simply tap this speaker and ask it to play music. It will play music from Amazon, Spotify, Pandora, Iheartradio and Tunein any tune you would like. If you happen to already have music on your phone this speaker will play that as well as it connects to all devices via bluetooth.
You are able to hear the news, weather reports and even order pizza right from this device.  It delivers crisp sound that is powered by Dolby. With its dual stereo speakers it is in a position to deliver 360 degrees of directional audio. Go 9 hours without charging this speaker as it provides 9 hours of playback without the need for a charger.
6.

AYL Portable Mini Capsule Mobile Speaker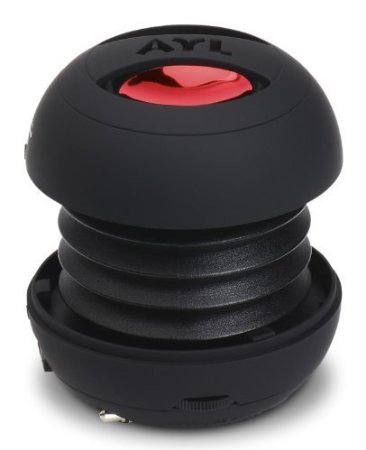 When you hear the word "mini" your thoughts may instantly reference low volume and fuzzy noise resolution. However, this mini mobile speaker is an exception. It is ultra portable and lightweight being only 3 ounces enables you to be able to take it anywhere. It is small yet it is able to exert high quality sounds.
This speaker was built with a built-in amplifier for a surprisingly loud volume. This speaker is able to connect to all devices via its 3.5mm auto socket. You are able to connect anywhere at any time. It also comes with a built-in lithium battery which can withstand 10 hours of constant music play.
5.

Logitech X100 Mobile Speakers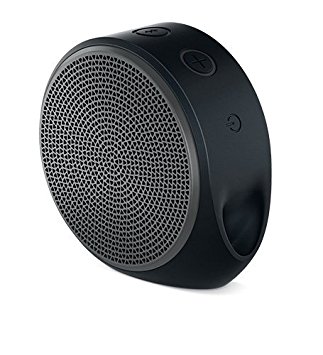 Receive clear, crisp sound with this speaker. It is completely mobile so you are able to travel with it anywhere you would like to. This speaker has a portable compact design that is easy to carry around with you. With its 30 ft bluetooth capacity you are able to listen to music without the need of being right next to your bluetooth speaker.
Once you are connected to this speaker via bluetooth you are able to receive phone calls and manage the volume through your phone. You can also speak through the speakers, when you are on a voice phone call. It has a 5 hour battery life as well.
4.

UE ROLL Mobile Speakers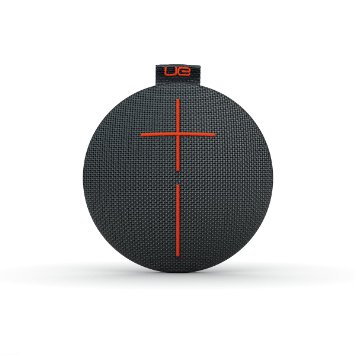 If you enjoy music, when you are taking a shower or in any area that your speakers may become wet. These are the perfect speakers for you because they have an outer shell that makes them waterproof for up to 30 minutes and can be submerged into 1 meter of water at a time. It offers a 360 degree sounds with deep bass while being lightweight and portable.
You are also able to be 65 feet away from these speakers thanks to its strong bluetooth connectivity. With these speakers, you are able to enjoy 9 hours of constant use without the need to charge it. Another impressive feature this speaker offers is its ability to be controlled through an app. When you are using the app you get to control and customize this app according to what you wish to do. You can get your alarm, answer phone calls and listen to music all at once.
3.

UE BOOM 2 Yeti Mobile Speakers

These speakers were intended to go with you on every adventure. They are completely portable, waterproof and shockproof so you can have them with you even on your busiest day. You can submerge them into water for 30 minutes in 1 meter of water at a time. Another great aspect about these speakers is the fact that you can connect multiple speakers to it. Upto 50 UE speakers at a time to give you an even louder sound.
These speakers have a 360 degree design which makes them loud with a deep bass that give incredible sound at a great size. They also have a 100 ft bluetooth capacity so you can be at a far away distance and still control your speakers. It had a 15 hour battery life so you can be on the road and not need to worry about charging these speakers at all.
2.

Armor Mine 153 Mobile Speakers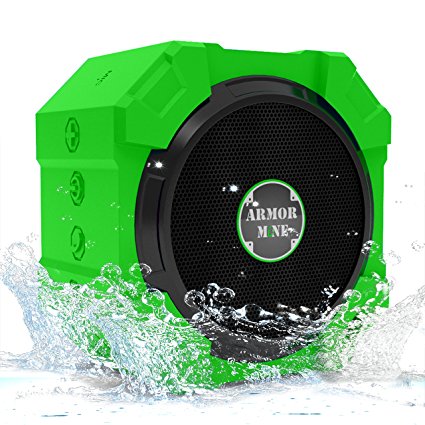 The loudest hand size speakers you will come across. These speakers offer crisp crystal clear sound while being about the size of your palm. They were constructed with military grade material that is waterproof, shock resistant, sand proof and dust proof so you can take it anywhere you decide to do so.
It is bluetooth powered so you are capable of connect all electronics to this speaker at any time. Anytime you want to enjoy your favorite tunes with family and friends, you are able to do so. These speakers may be small in size but they hold a very loud punch when it comes to playing your favorite music
1.

Bose SoundLink Bluetooth Mobile Speakers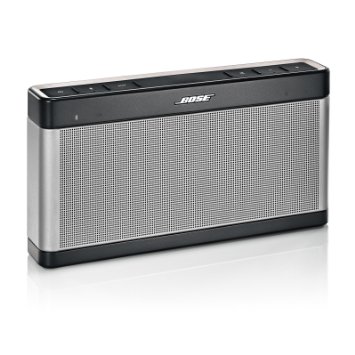 Enjoy a good time with family and friends when you use these speakers. They are like no other connect seamlessly to any device you may have via bluetooth in order to enjoy crystal clear sound. These speakers were developed with the consumer in mind as they were designed with curved edges and a thin profile to give you the ultimate mobile speaker experience.
You can travel with these speakers as they will play your favorite tunes for up to 14 hours without having to be charged. They also have silicone buttons that deflect from dust and dirt which makes it easy to maintain clean.
Sharing a great time with family and friend usually involves getting together and listening to excellent music together. Why not enjoy great music with clear sounds while you're at it. Let us know which of these speakers is your favorite in the comments below.