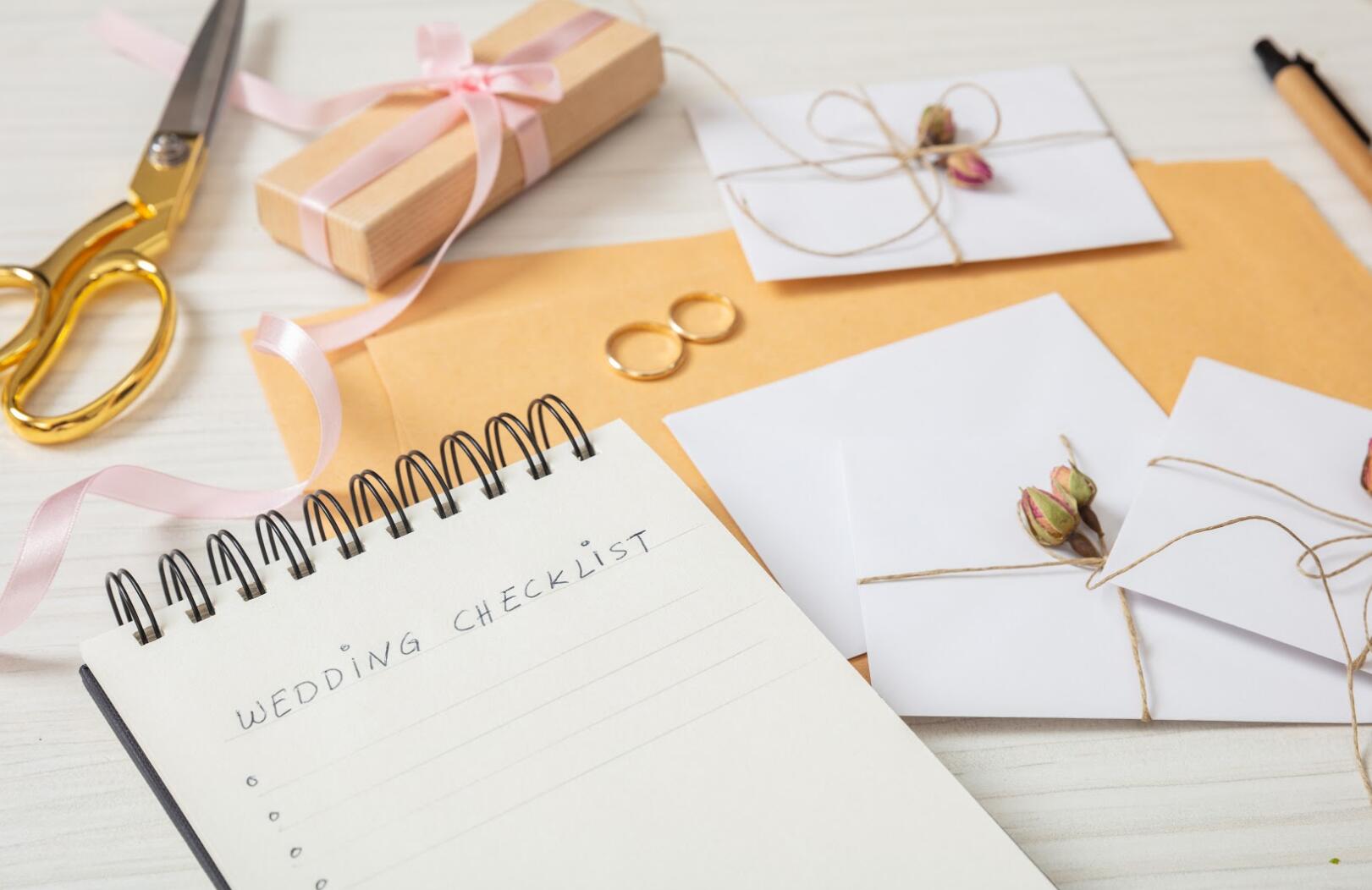 There are so many different events that need to be planned and attended to leading up to your big day. In the beginning, you're gonna have to ask people to be in your bridal party and plan dates with your partner and wedding planner. And then there's dress shopping, the bachelor and bachelorette parties, family brunches, and the rehearsal dinner.
In the United States, about 2.3 million couples get married every year, which is approximately 6,200 weddings every day. That's a lot of nuptials! And if you want to make your wedding stand out from the crowd, you need to approach yours from a different point of view. Instead of a wedding day, have a wedding experience! (1)
These events and happenings leading up to your wedding can sometimes be a bit tedious, but at the end of the day, it's all about you celebrating the fact that you're about to marry the person you love. You can also have some fun and really make the weeks leading up to your wedding as an extension of the day. You can dress up and have a reoccurring theme that'll match with your plans for your wedding day.
In this post are five styling tips for all those wedding events leading up to your big day.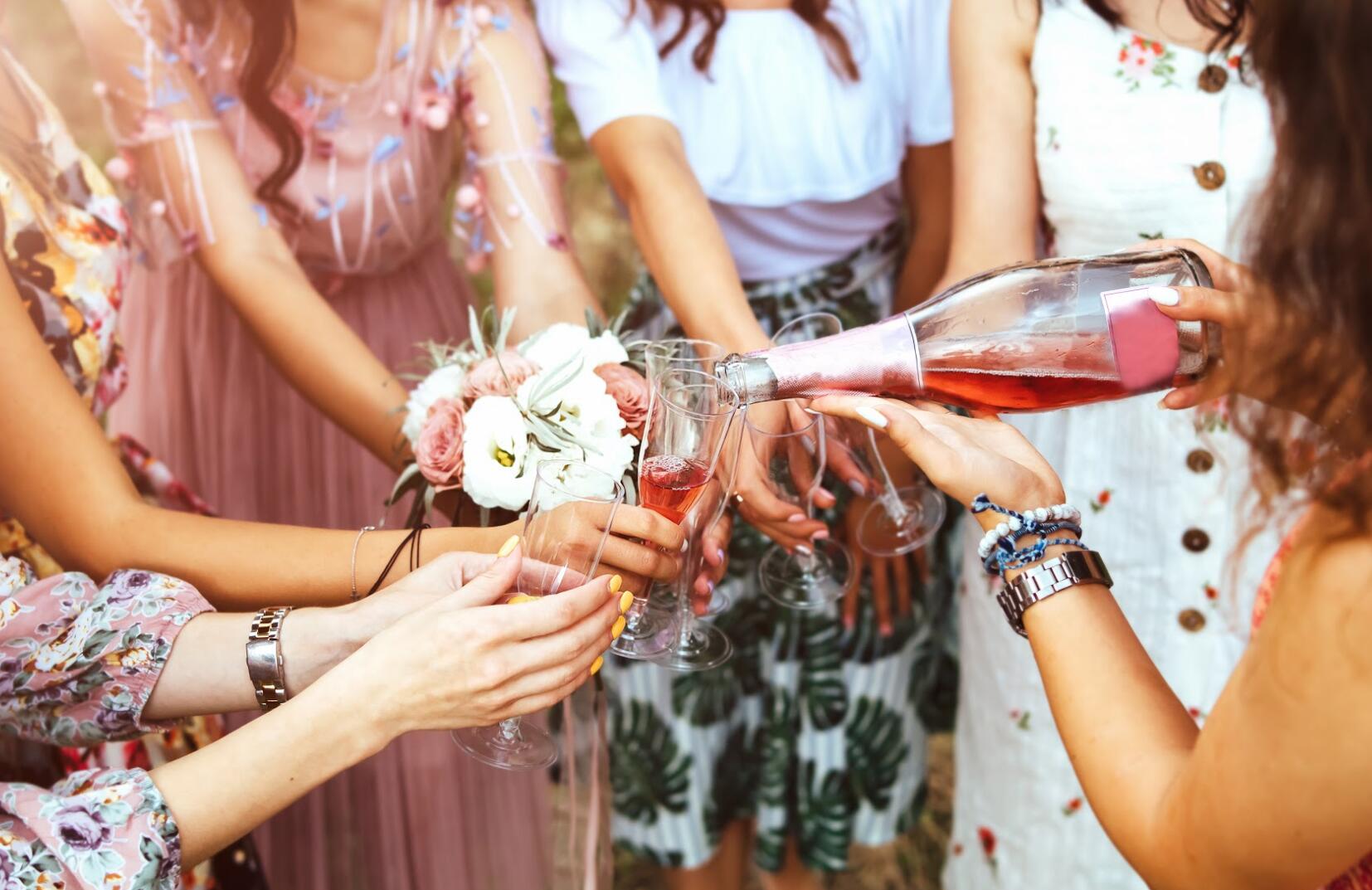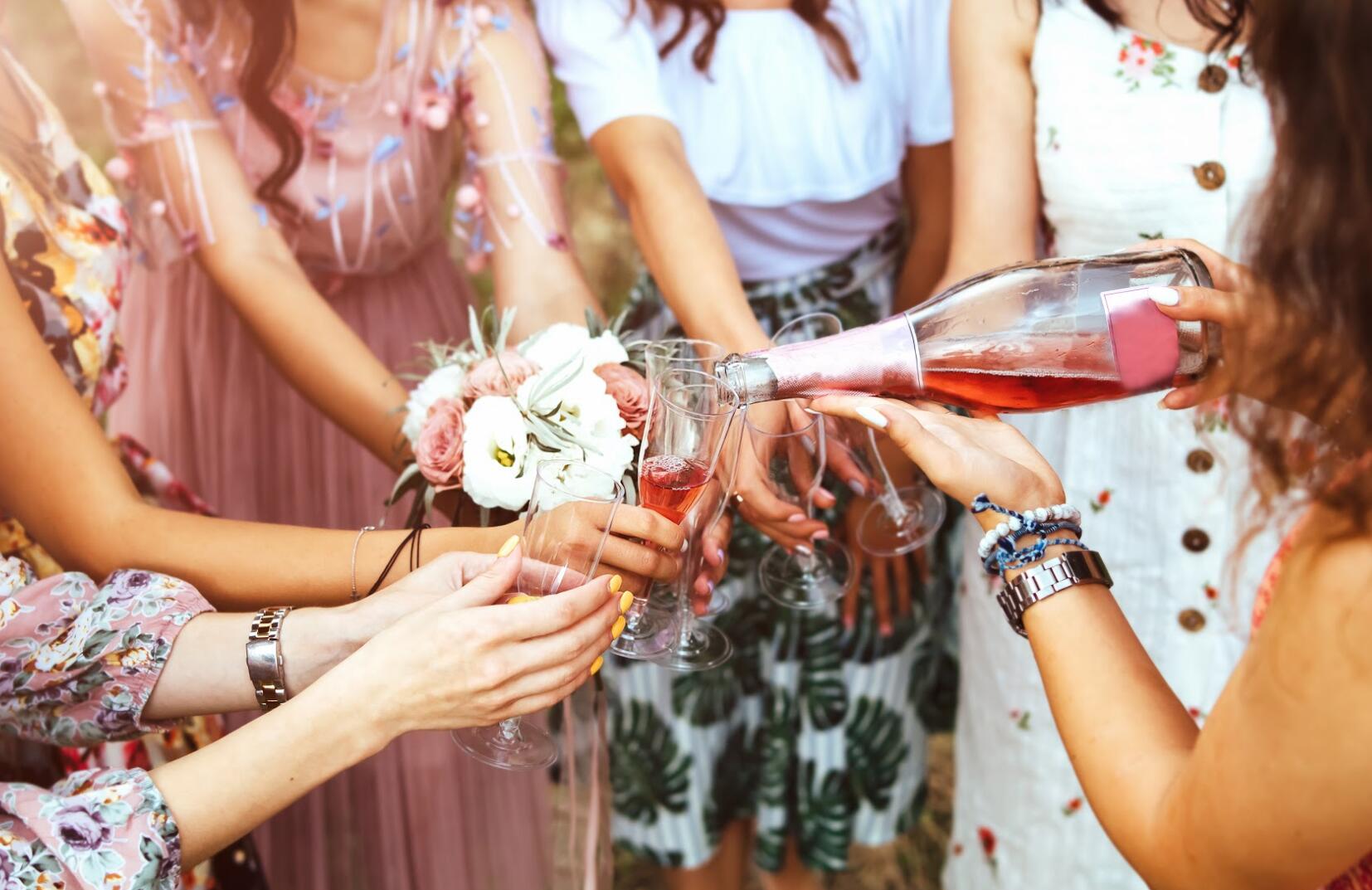 Dress to impress
Your wedding day is one of the biggest days of your life, and every event that leads up to it should be a reflection of this. So make sure you're dressing for each and every occasion like you're the center of attention because let's face it—you should be! Whether you're going dress shopping, meeting with the in-laws-to-be for brunch, or having a wedding shower, pick colors that match your wedding theme and tell the world you're the bride.
Pale and pastel colors can help create the feeling that your styling is building up to wearing that white dress on the big day! But if your wedding colors are bold, you can find watered-down colors that still match. For example, if your main color is a deep burgundy, you can wear soft pink or pale rose instead.
Coordinate bridesmaids and groomsmen
One of the most special parts of the pre-wedding festivities is putting together your bridal party. Alongside you and your partner, your bridal party should also stand out from the rest. Again, you can follow a color scheme, match accessories, and do more.
Another great idea is to organize an invitation gift for your bridesmaids and groomsmen that they can wear leading up to the wedding or even on the big day. You can buy necklaces for the girls and cufflinks for the guys. If this is something that appeals to you, there are many different ideas out there. To give your groom some inspiration, have him look at this post for ideas.
Match with your partner
Any event that you attend with your husband-to-be or wife-to-be should be an opportunity for the two of you to show your unity! After all, the biggest and best reason to get married is for love, and 9 in 10 Americans certainly agree with this statement. So you should take any opportunity to express this love and share you reason. (2)
You don't have to wear matching T-shirts or anything too cheesy, but complement each other by sticking to a color scheme. You can wear matching watches, jewelry, or belts and ties. If your partner is wearing a blue tie, maybe you can wear a blue dress or add blue accessories to your wardrobe.
It's all about the ring
Before the dress and before the wedding band, there was the engagement ring. A great way to style any outfit for pre-wedding day events is to draw attention to your engagement ring. Getting your nails done or wearing complimentary jewelry are just a couple of ways you can do this.
You can match all your other jewelry to complement your engagement ring and even match your partner's accessories to the ring as well. If your ring has any colored stones, that can also help with choosing your color scheme and theme for both the wedding and the pre-wedding events.
Don't upstage your dress
It's fun to get dressed up, but remember, you don't want to upstage the big day! The point is to lead up to the big white dress, not overshadow it. This doesn't necessarily mean you have to stay away from wearing white. Sometimes brides like to wear white or a different shade like ivory to indicate that they're the bride. A nice white tea dress or blouse is all right, but just stay away from the ball gowns.
It's not just about the clothes
While we've been focusing on style in terms of what you can wear, following a theme for other style aspects of your pre-wedding events might be a good idea. This might include, flowers, table settings for the rehearsal dinner, party favors for guests, and more. At the risk of sounding like a broken record, your styling should be a reflection of your wedding day theme or color scheme, which should be a reflection of you and your partner. Most couples spend an average of USD$2,460 on things such as decor, favors, and stationery. So why not make it count? (3)
Have fun!
There aren't any rules when it comes to your style aesthetic leading up to the big day. There is, however, an important thing to remember—you're getting married! You and your partner deserve to have fun, even if that means you want to get dressed up for every event or wear jeans and a T-shirt or whatever suits your personalities and is a representation of your love and partnership.
Takeaway
It's not often people think about styling pre-wedding events, as most of the time, they're focused on planning the big day, which is understandable. But adding some style and working with your wedding theme and colors leading up to the big day can be a great way to have some fun and extend the wedding from just one day to a few of days or weeks even! Some key styling tips to remember are to always complement your partner, showcase your engagement ring, and keep things simple and elegant to not overshadow your wedding dress.
References
"Statistics on Weddings in the United States", Source: https://weddingdaysparklers.com/statistics-on-weddings-in-the-united-states/
"8 facts about love and marriage in America", Source: https://www.pewresearch.org/fact-tank/2019/02/13/8-facts-about-love-and-marriage/
"2021 WeddingWire Newlywed Report: COVID-19 EDITION", Source: https://www.wedinsights.com/report/weddingwire-newlywed-report-covid