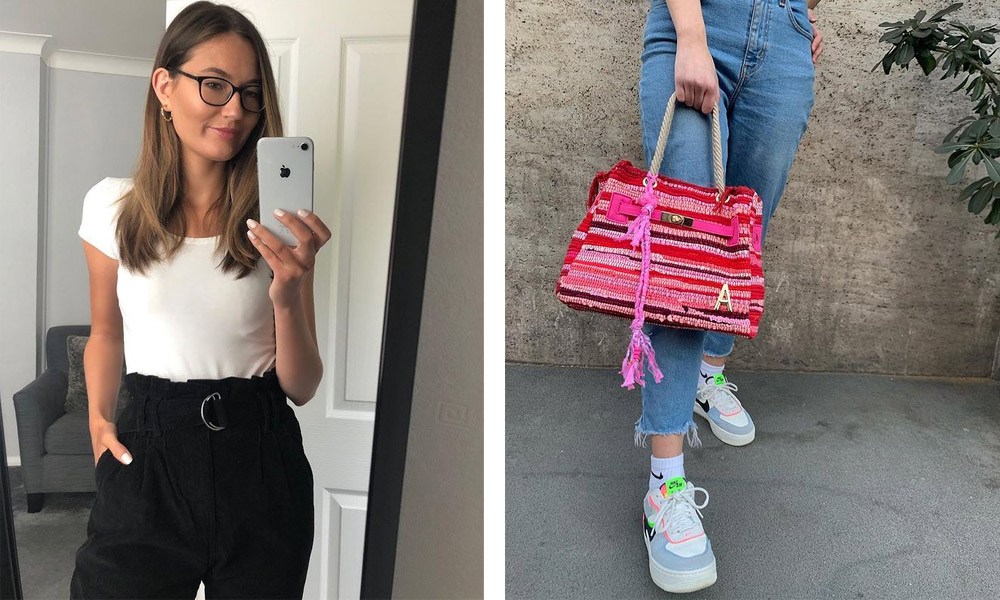 As we head closer towards a post-pandemic working world, it's natural to feel the butterflies returning as returning to the office slowly creeps upon us. With nearly 80% of professional occupations turning to WFH in 2020, it's nearly time to forget the fluffy slippers and the pyjama bottoms you've been hiding on zoom, to head back to the office style this spring.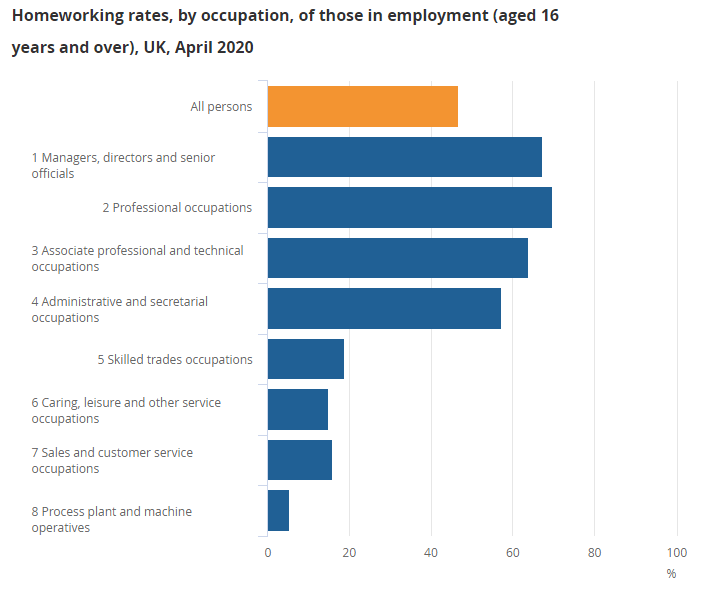 Worry not, with this all-inclusive spring trend guide, you don't have to swap comfort for style as you return back to the early morning commute and lavish lunch dates with your favourite co-worker. We've collated 5 fashion essentials you should be incorporating into your office wardrobe for both comfort and confidence as you return to work.
Read on to find out how you can swap your WFH wardrobe for a simple trend edit that will prioritise spring 2021 fashion without the drama.
1. Maximise Minimalism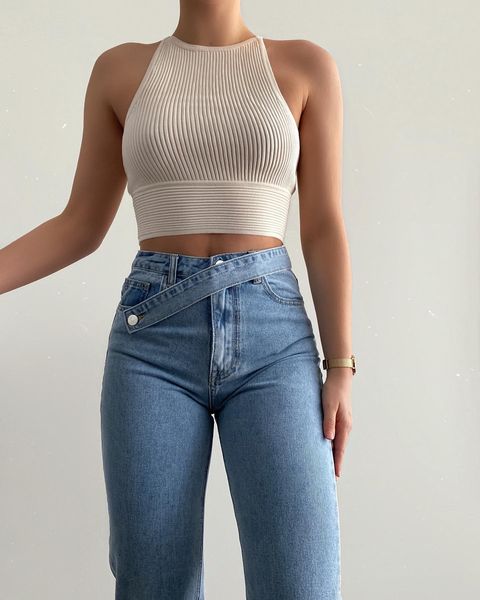 This season it's all about minimalism. Instead of reaching for bold patterns and loud styles, office wear shopping has never been so easy, made up of simple statements that can be paired with every outfit.
Think ivory tones, subtle beige and sage green, paired with your favourite statement work trousers or a universal black or white skirt. Incorporating muted colours into your wardrobe allows for easy outfit selection, ideal for the oversleeper who hasn't quite adjusted to getting up early once again.
Introducing 5-10 statement pieces to your style that can be paired with numerous outfits will leave you looking chic, elegant and most importantly put together with timeless fashion. Better still, going minimalist is an amazing money-saver, allowing a larger budget to invest in luxurious statement pieces that will last you a lifetime.
2. Oversized Elegance
WFH had its benefits, but don't fret if you no longer fit into that size 8 skirt. After over a year of wearing comfies on the couch, it can be a bit of a shock to be thrown back into pencil skirts and soul-crushing heels for a long day at the office.
Worry not, we're here to prioritise comfort while still leaving you looking office ready for a productive day that leaves you feeling as if you haven't moved from your sofa.
Embrace oversized style by investing in long shirts with balloon sleeves that can be paired with both A-line trousers or Mom jeans for the more causal trendsetter. Pairing an oversized garment with more fitting bottoms will also compliment your curves in all the right places for comfy elegance.
3. Understated Accessories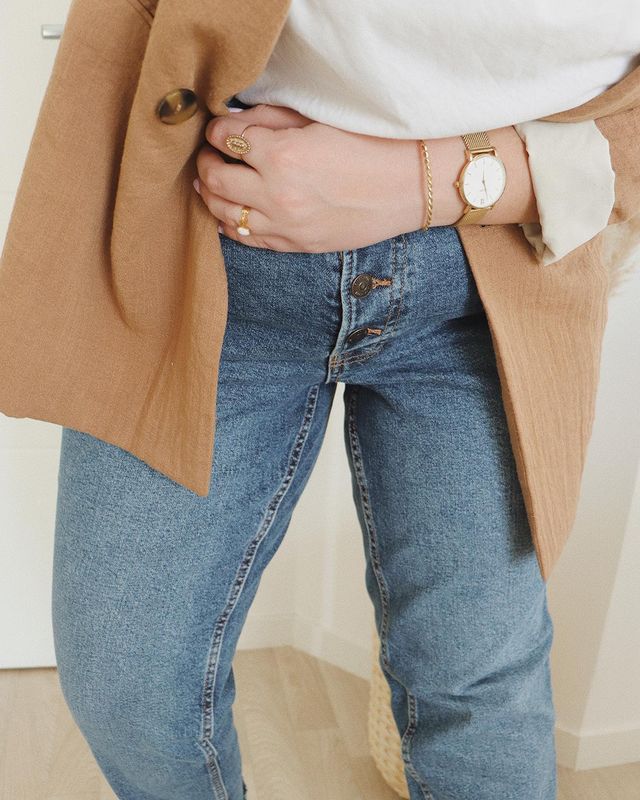 Understated doesn't have to mean underdressed. Embracing Spring 2021's minimalistic trend edit, adding hints of muted gold tones to your outfit is essential when bringing your office wardrobe to life.
Think plain band rings, Milanese watch strap styles and gold-rimmed eyewear in geometric stylish shapes to draw focus to the eyes. Adding hints of gold can contribute to both minimalist and vintage aesthetics, pairing beautifully with lighter spring tones, muted pastels and most importantly both white and black for easy accessorizing with every outfit.
4. Reach For The Tote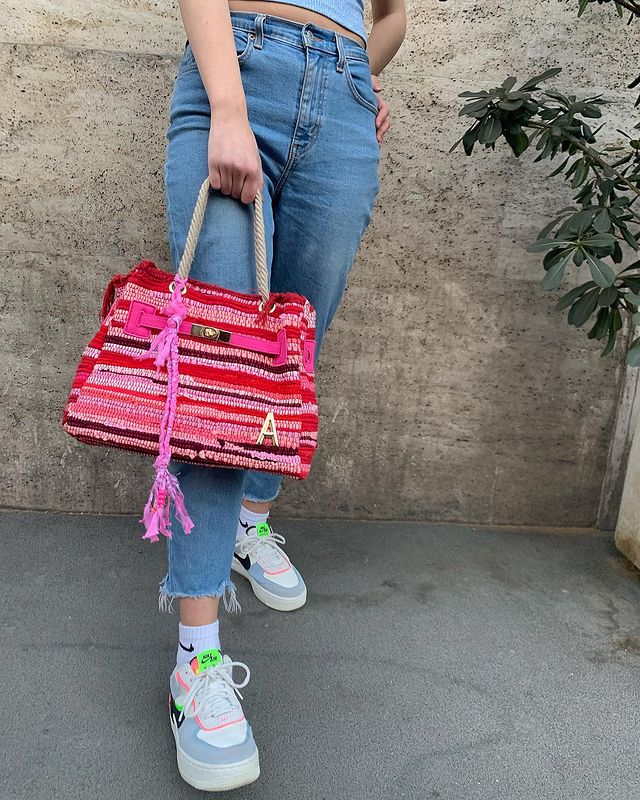 Spring of this year calls for a more casual approach to office attire. As we head back to normality after being tied to the WFH desk in last year, we have you covered if your selection of office bags don't match your new WFH style.
It's time to embrace sustainability and leave the leather on the shelf. If you're working a more causal style this spring, adding a high-quality tote bag to your office wardrobe could be perfect for a more relaxing approach to workwear.
Opting for a traditional beige, brushed cream, exterior is a great colour balancer for a bolder outfit choice. For those of you who love the bright patterned work dress, or a ditsy floral shirt, ideal for radiating joy on a sunny day, the tote bag is a great durable accessory. If you're going for a sustainable style, or you just want a change from the traditional 'work bag', this is an essential that we can't wait for you to try.
5. Prioritise The Paper Bag Waist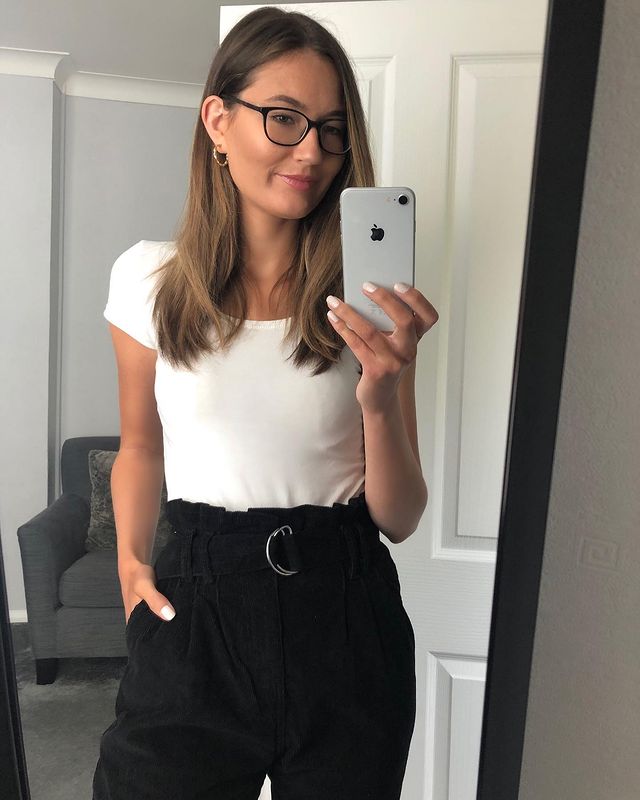 If you're looking for an easy transition from jogging bottoms to smart workwear trousers, we may have the perfect essential style piece that fits perfectly in the middle. With a smart straight leg that can be dressed up with classic black heels and a stretchy but cinched waist, designed to enhance curves while prioritising comfort, paper bag trousers, it's your time to shine.
If you're looking to take attention away from your stomach, or simply opting for an easeful pair of trousers that will make desk work more bearable, this essential is for you. With a scrunched waist effect that reminds you of a paper bag, tied beautifully with an accompanying ribbon, see for yourself how flattering this workwear must-have is on you!
For the office trendsetters of spring 2021, enjoy piecing together your new workwear essentials, guaranteed to generate effortless confidence so you can return to work in style.