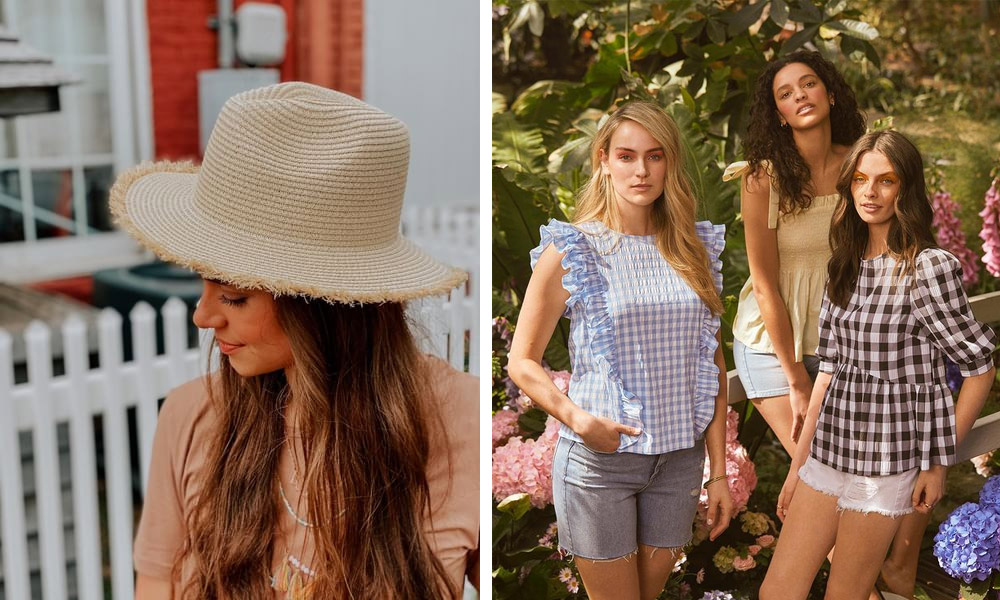 It's finally picnic season. The sun has got its hat on and so have we, in preparation for the perfect seasonal activity. As international picnic day rolls back around on June 18th, it's fine to head into the park in style. As Covid restrictions continue to loosen, it's time to grab those summer sandals, gingham dresses and golden statement pieces and rustle up the insta worthy picnic of dreams.
Stay here for all of your summer style essentials that will have you picnic-ready in no time.
1. Go Gingham Or Go Home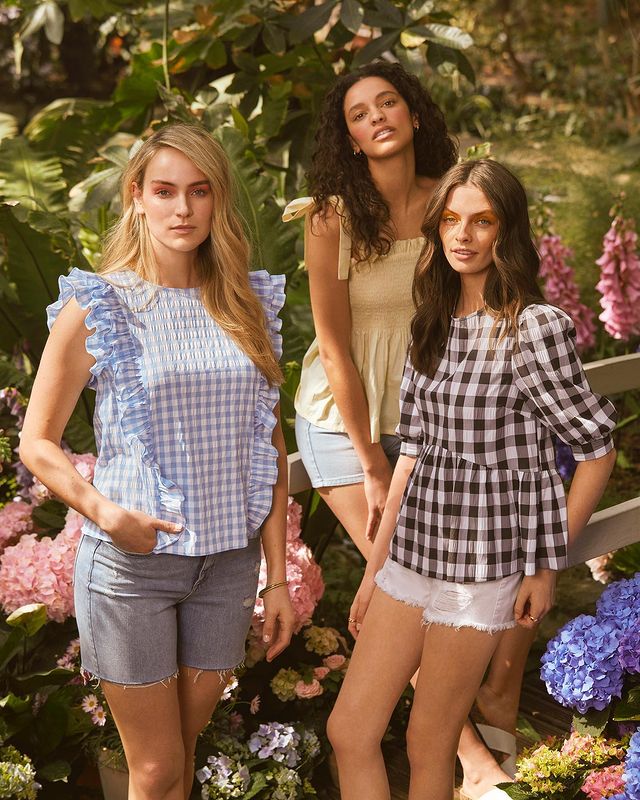 For the ultimate summer pattern, gingham never fails to steal the show. Mixed with spring popped pastels, this simple geometric design is perfect for a first date picnic outfit, ideal for enhancing those curves and pairing with your favourite statement bag.
For the ultimate design, pair a white-based gingham shirt, with whitewashed denim Mom Jeans and those staple white converse shoes. To pull the outfit together with a bold twist, add a brightly coloured statement bag for a splash of colour that will bring out the fun gingham pattern.
2. Straw Style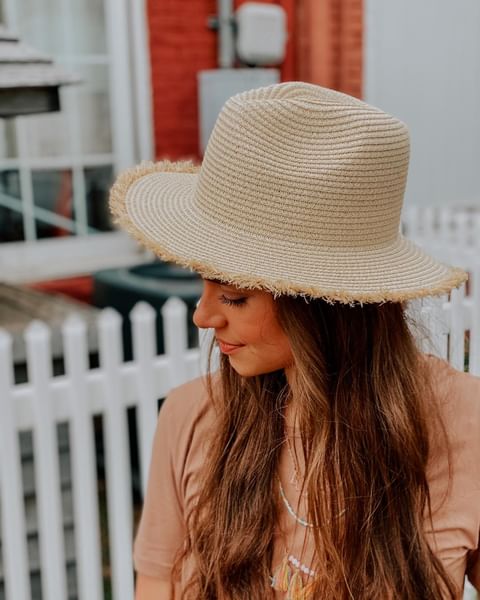 Take yourself back to the days of the traditional picnic. The flowy dresses, an English rose lip and those dainty straw baskets, full of perfectly cut sandwiches. For a modern take on a traditional outing style, why not incorporate straw into your next picnic outfit.
Whether it's a straw-based clutch bag, woven sandals or an elegant straw hat design, there are so many ways to incorporate this summer material into your picnic ensemble.
Simply pair light colours and floral patterns with straw accents for a traditional take on the perfect picnic, full of elegance and timeless charm.
3. Gold, Gold!
We can't get enough of gold accents this season as summer rolls back around. Golden accessories are truly back in, and we can't wait for you to show off your favourite pieces at your next picnic party!
For those of us looking to enhance that golden tan or add a touch of understated elegance to our next outfit, gold jewellery is the way to go! Simply pair simple band rings; dainty necklaces and matching earrings with a subtle satin shirt or a tan enhancing white cotton.
If you're looking to turn heads, gold can also be worn to draw attention to your groundbreaking style. If you want gold to be the centre of your outfit, simply pair a chunkier statement piece with a bold primary colour such as red, for the ultimate insta-worthy ensemble.
4. Perfect Pastels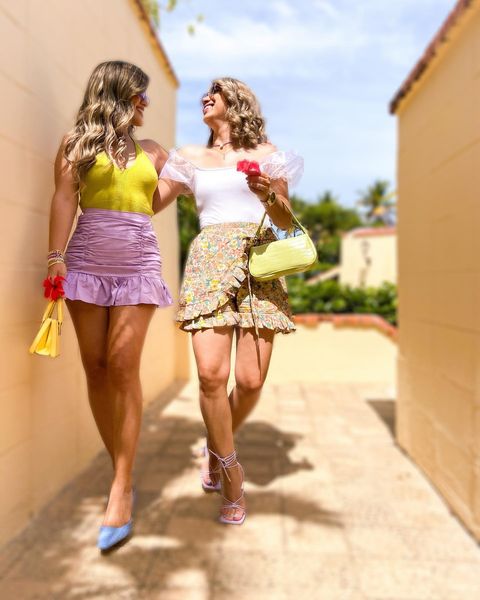 This one is for the pastel lovers. It's your lucky day, pastel is back in and it's here to stay. From peachy tones to sage and lilac, meet the colours of this season that are going to revolutionise your wardrobe!
As new Gen Z trends hit the TikTok runway, pastel is all in this season, whether it's a ruffled sleeve cardigan or the new famous Zara pastel jeans. It's time to add colour to your wardrobe if you're looking to change up your picnic party style.
To build this new you, pastels always work best with minimalistic colours, so their soft shade has a chance to stand out. If you're obsessed with the soft girl aesthetic, why not also add statement rings, a similar coloured clutch bag and pastel clips in your hair.
5. Sun's Out, Eyes Protected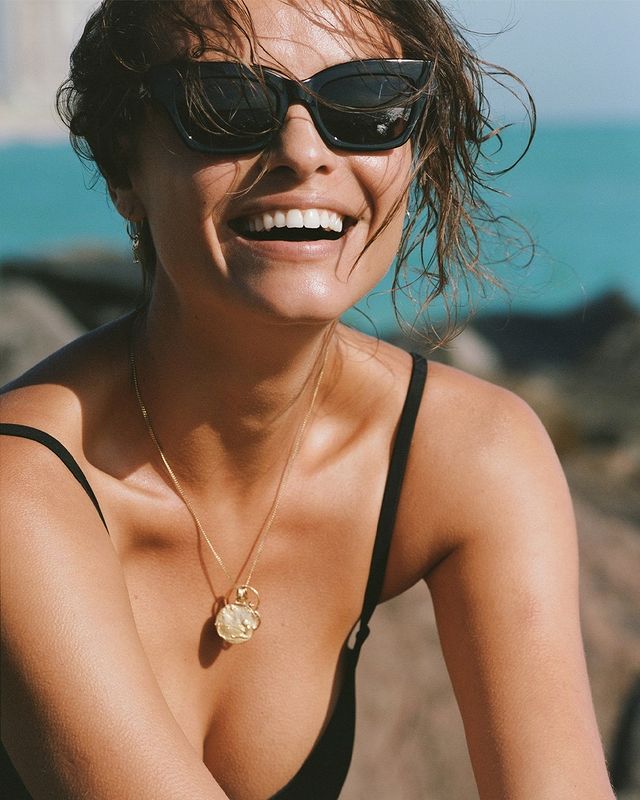 It might seem like an obvious addition, but choosing the right pair of frames can really pull an outfit together. The best way to find your perfect fit is to look at your face shape. For rounder and oval faces, pick out boxier geometric styles to enhance those soft curves. For those of you with square or triangle shaped faces, look for rounder frames to contrast with those blinding cheekbones.
Not only do sunglasses pull together your picnic look, but they are perfect for keeping your eyes protected from harmful UV rays. Alongside your favourite hat and bottle of sun cream, the most stylish version of yourself is the fact that you can feel UV protected while enjoying that afternoon picnic party.
For a golden twist, invest in stylish gold-rimmed frames to help pull your look together. Accompanied with your other gold accent accessories, gold-rimmed frames will shape your face and outfit like no other.
6. Sandal Season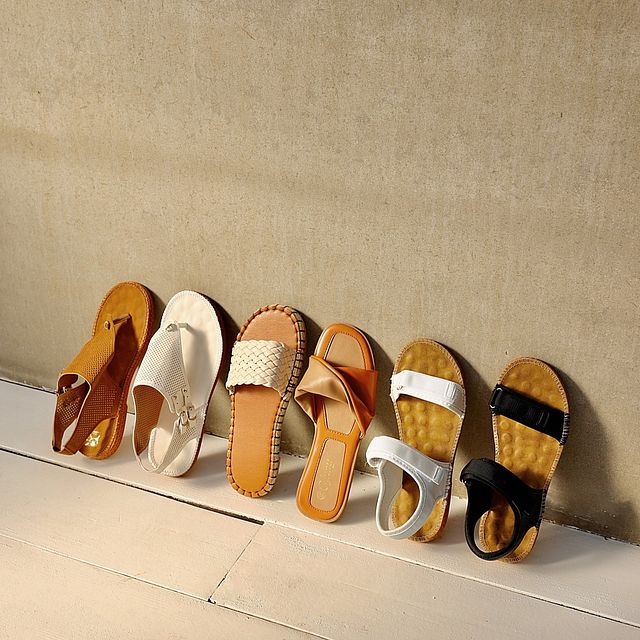 Summer is here and sandals are back in style. Whether you're going for traditional Birkenstock's or a Roman-style wrap around, sandals could be the outfit addition that turns your spring wardrobe into pure summer style.
This year it's all about sliders, the new Gen Z trend hitting the high street. For ultimate comfort and a chance to show off that post-lockdown pedicure, these could be the choice for you. Simply pair them with paper bag flares or a long maxi skirt for a bohemian Gen Z twist on a picnic-style.
For an understated addition, black gladiator sandals are the perfect staple to add to your wardrobe this season. Designed to accompany any summer outfit style, pairing these with denim is a quick key to style success.
7. Maxi Must-Haves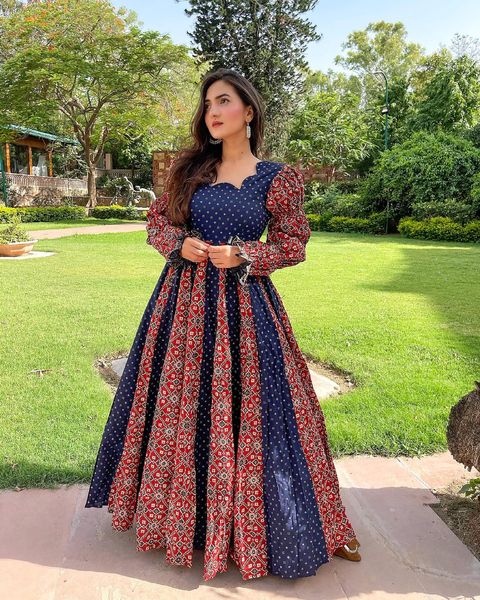 To add some power to your summer style, maxi dresses and skirts could be a great addition to your picnic wardrobe. With an easy wrap-around style and comfortable flowing material, get ready to look like a golden goddess as your next picnic debut.
Either pair a patterned maxi skirt with a minimalistic crop top to bring out the colours within the skirt or switch it up and wear a statement bold coloured skirt and a floral styled top for the ultimate soft girl aesthetic.
Enjoy your next picnic in style with these 7 outfit enhancing tips, ready to make you the star of the show and the feature of those Instagram feeds.