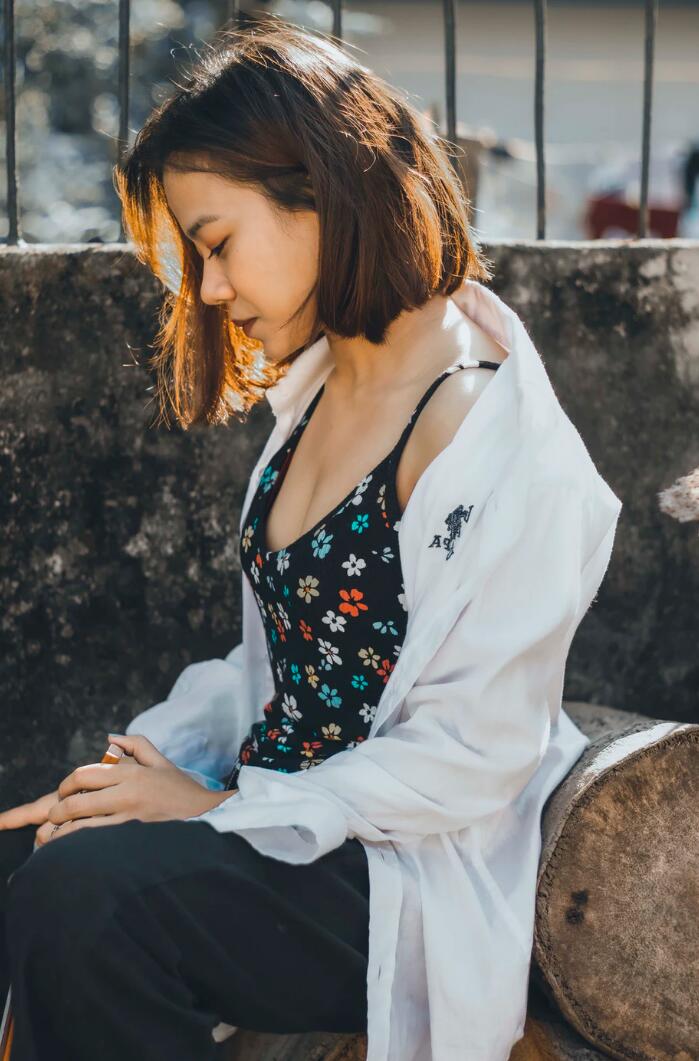 Women have plenty of options when it comes to clothes. From shirts to blouses, crop tops to oversized, shorts to skirts, dresses to pants. There are a thousand and one combinations you can make. But in all these choices, every woman wants to strike a balance between being fashionable and being comfortable. There's no need to sacrifice one for the other, as both can co-exist in relaxed clothing.
Comfy clothes such as sweatpants turned into work-from-home outfits and errand outfits are now high-fashion. You're probably wearing these feel-good clothes without you knowing it. Post-pandemic, we're still loving casual clothes and we're seeing them rise as a trend for everyone.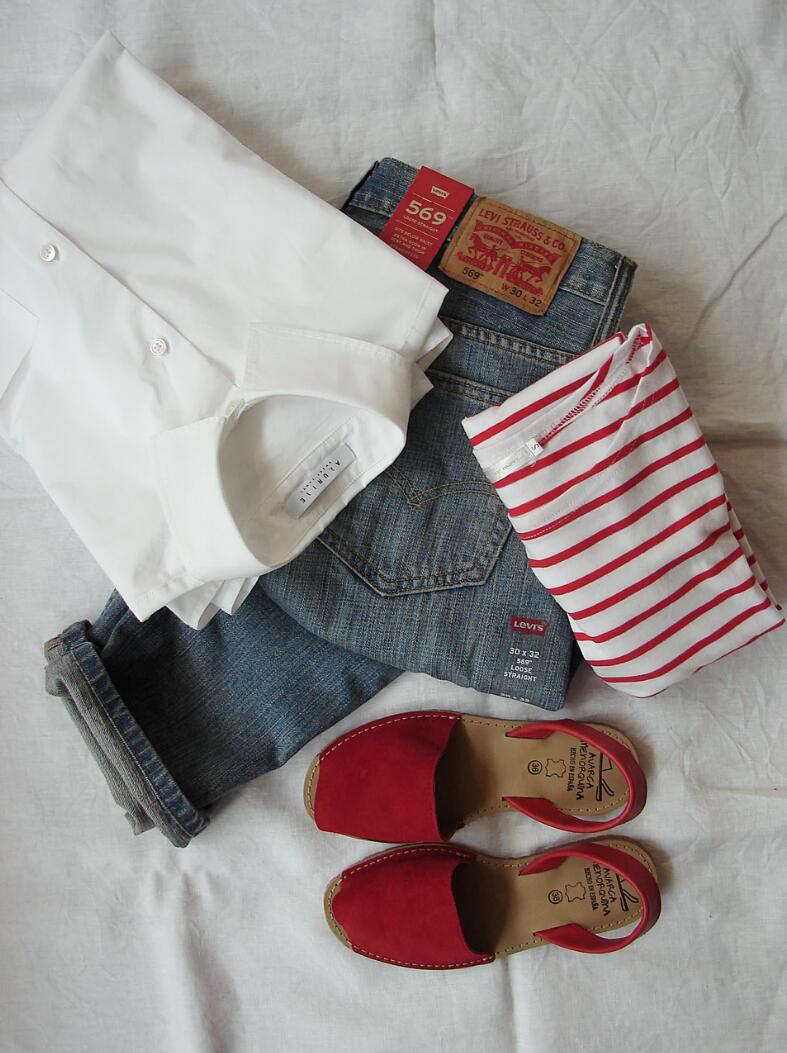 Relaxed dressing style features clothes and fabrics are simple yet coordinated, effortless and stylish. It's laid-back yet definitely eye-catching. Done with basic wardrobe pieces, simple accessories, and matching footwear, it channels your inner fashion icon for a comfy and chic fashion statement.
Relaxed Fashion Dressing Tips
Relaxed dressing is all about comfort and convenience. You chose one or all of these tips for an ultra-hip laid back style.
Slip On Sensible Footwear 
Comfortable shoes can literally make or break your outfit. Even if you feel comfy with your getup when you can't walk a step or two because of ill-fitting shoes, then you won't get far.  Anywhere you may be, a pair of clean and good-fitting footwear from stores all-over the world such as slippers can take you places. Add flats, sneakers, boots and slip-ons to your everyday staples and your feet will surely thank you for your choices.
Wear Clothes Made With Natural Fabrics
Natural fabrics such as cotton, suede, silk, and wool have many advantages over synthetic fabrics when it comes to comfort. Natural fabrics are highly absorbent. They're breathable in a sense that they can be very comfortable even during hot days. Natural fabrics wick perspiration and allow it to evaporate to the air so you don't feel clammy and sweaty.
Aside from keeping you cool under the weather; natural fibers are also hypoallergenic. They're not treated with harsh chemicals that can give you rashes. They're also great insulators to keep you warm during colder months.
Natural fabrics aren't only comfortable to wear, they're also ethical. You can wear fashionable clothes knowing they're not only biodegradable but carbon-neutral as well. They use less energy to produce and even absorb the same amount of carbon dioxide used to produce them. Clothes made from natural materials not only feel good to the skin, but also make you feel good knowing you're doing something for the environment.
Opt For A Capsule Wardrobe 
It only takes a few minutes to come up with a cute casual outfit with just 15 pieces in your capsule wardrobe. You can have one or two designer clothes that looks good on you and have the rest as comfy and stylish pieces. Vogue recommends the following comfy yet trendy pieces as part of your capsule wardrobe:
Cashmere sweater
Crisp button-down shirt
Knit dress
Plain white tee
Basic turtleneck
Skirt
Black slip dress
Leather jacket
Trench coat
Basic flats
Having these 15 pieces can guarantee you'll feel better with things you actually use. You can mix and match your wardrobe staples to create a layered look from a basic tee, button-down shirt and a blazer with dark jeans or a midi skirt. If you decide for a minimalist yet trendy look, go for a jumpsuit and some strappy heels. If you're on the go, grab your white sneakers and denim jacket to keep you looking polished.
When you're planning for some casual office attire, you can pair good fitting jeans with a relaxed tee and a cashmere sweater. A tailored blazer can also keep your laid-back professional vibe from 9 to 5.
A relaxed fit assures you of comfort. Having tops and bottoms in just the right size allows you to move freely since you're not restricted or even weighed down by your clothes.
Take for example a basic white tee. It's a classic wardrobe essential that you can dress up or down depending on the occasion. You can pair it with a skirt and a leather jacket or with jeans and sneakers.
Hoodies are likewise cozy and warm and they're making fashion headlines today while we're all working from home. They can easily translate to a runway outfit when paired with a plaid blazer and some black jeans.
A tip in using relaxed fit is to pair it with a slimmer fit for balance. Loose trousers pair well with a normal-fit top while an oversized blazer works with slimmer fit jeans.
Athleisure is one of the newest trends in Fashion – it's the combination of active and stylish wear that makes clothes and shoes easily translate from gym wear to something you'll wear for a lunch out or a quick stroll at the park with your furry friend. This type of relaxed yet hip clothing blends leather jacket and sports bra (types of bras), sweatpants and heels. It's versatile and comfortable because it mixes fashion with function.
One way to try this out is to pair your sweatpants with chunky sneakers then add in a stylish handbag. Or, you can throw in a leather jacket over your trackpants for an easy transition from gym to night out. Add in a pair of simple hoop earrings or a chain necklace and you'll surely rock that athleisure vibe.
A pro tip in athleisure wear is to make sure you mix fabrics and pieces to balance your look. You can lean towards athletic for casual occasions. When you need something more formal, you can choose for more ready-to-wear pieces instead. Layer your look and add in some accessories and jewelry.
Choose Soft and Earthy Colors
Relaxed dressing style not only loves natural fabrics but also looks to nature for color inspiration. Apart from the basic black and white contrast of your staples, you can also add in some neutral and light earth tones to make your wardrobe interesting. You can create a monochrome outfit or dress in complementary schemes.
Neutral colors – grey, brown, black, and white along soft earth tones of blues, greens, and soft pastels are the most sought-after fashion colors today. These colors are not only easy on the eyes, as they also have a calming effect. Hues of green and blue are often linked to nature and the outdoors. They often signify clear skies and spring weather. Try wearing a jacket or a pair of pants in sky blue or sage green to feel refreshed and even energized.
Adding an alternate color, such as mauve pink or rust elevates your comfy get up to a chic ensemble. All these shades are not only fashionable this year as they can also become your wardrobe staples to keep you relaxed in the years to come.
Wearing little to no makeup can make you more comfortable under your skin. You can choose to highlight your rosy cheeks rather than spending a lot of time polishing your contours. Try putting on concealer, lip balm and one or two coats of mascara and you won't have to stress about looking good.  Don't forget that all-important sunscreen and you're all set.
You might even notice your skin looks better when you don't wear makeup for a couple of days. Letting your skin 'breathe' unclogs your pores and lessens acne breakouts. You won't need to cover it up as a simple skin care routine can make you feel and look younger-looking. Wearing little or no makeup at all may even make you realize that less is best.
Even if your outfit is all about comfort, you can always level up your style with tasteful accessories. Use slightly rounded or irregular shapes, feathers and leaves. Or you can even use raw or natural stones. You can always don a pair of sunglasses for summer or a scarf in the autumn. Aside from these, you can also use polished or designer bags to keep your look hip and updated.
Accessories add a pop of color to your ensemble and makes your relaxed dressing style a statement. So, the next time you're heading out, don't forget to bring an eye-catching tote or a pair of sunglasses and you'll look fab.
Conclusion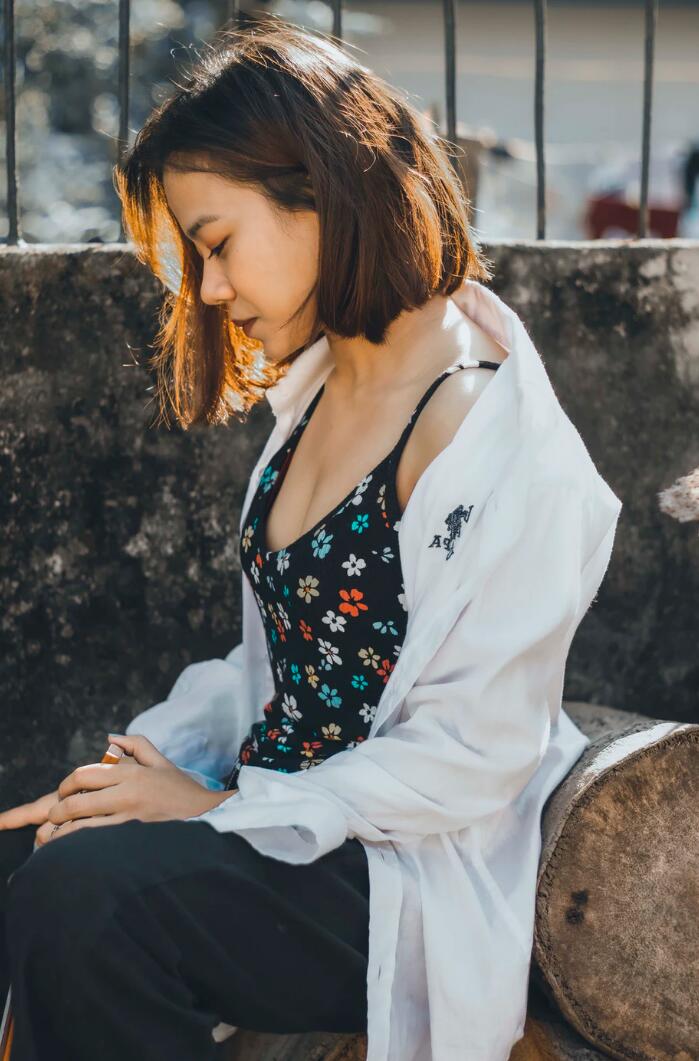 Women don't need to choose between comfort and fashion since they can merge both to provide the best of both worlds. Comfort can serve as the basis of your taste in clothes and you can't go wrong in choosing natural and breathable fabrics for tops and bottoms. They have several advantages that doesn't only make them cool but sensible to wear.
You can even keep it casual for work and other events by creating simple yet easy-to-use outfits with your capsule wardrobe. Add in some comfy yet fab footwear and you can go places day and day out.
You can channel that relaxed clothing vibe by using cool earth tones and classic neutrals you can mix and match to create interesting outfits. Top it off with less or even no makeup and tasteful accessories and you've got yourself some fashion and comfort as your personal dressing style.