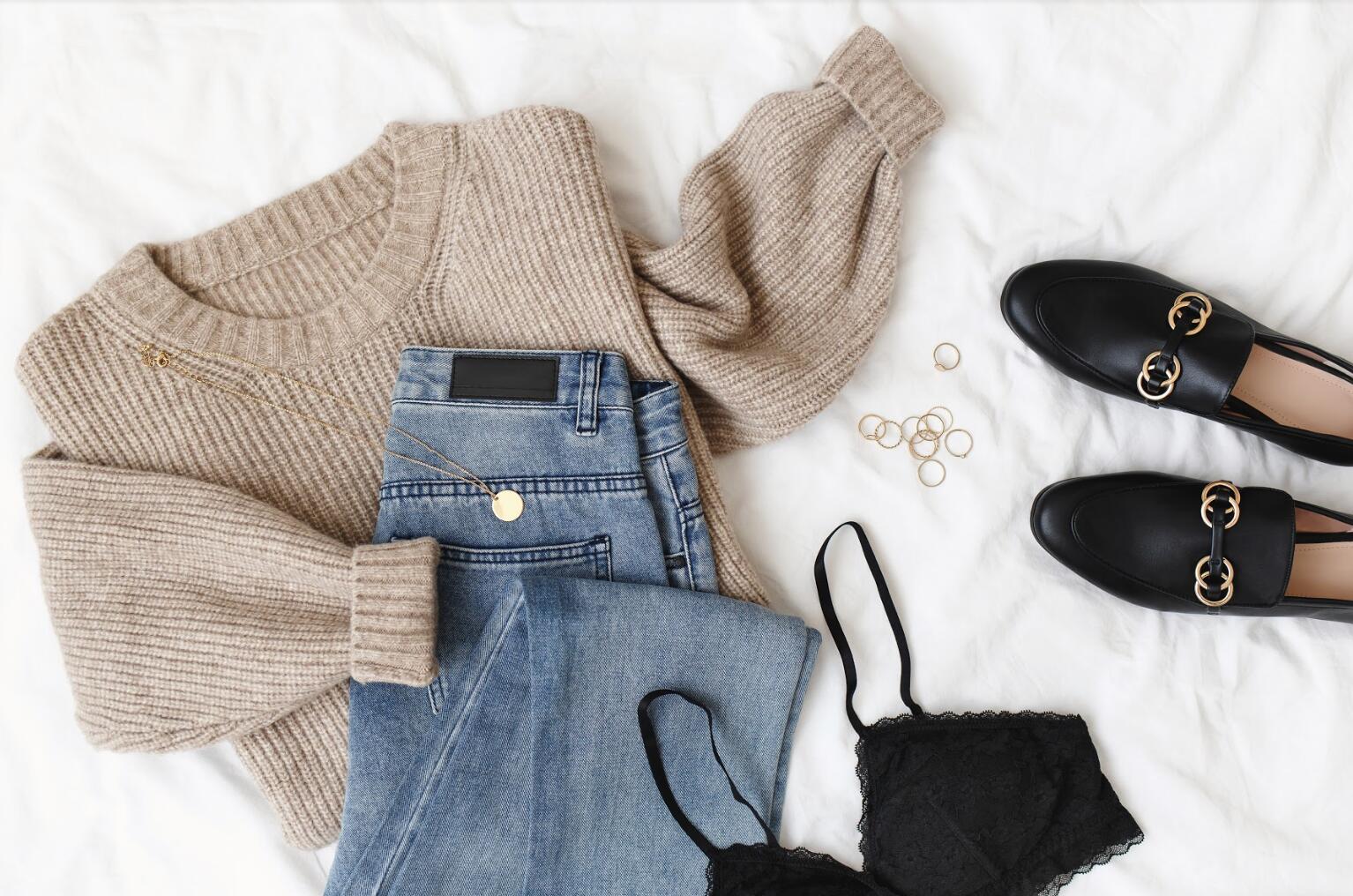 College is the best time of life for many young adults, especially women. It's a transitory time in your life where you expand your horizons, meet new people, and begin to figure out how to juggle responsibilities with your newfound freedom. It is also in college where you experiment with different things and absorb new experiences. This is also the time when you want to put your best foot forward and dress in a way that showcases your whole personality. But the thing is, college is often a chaotic time where deadlines and tests are looming around the corner. At times, you just won't have the time or budget to look like a million bucks.
Lucky for you, you now have access to social media platforms like Facebook, Instagram, Pinterest, and Snapchat, where you can follow style trends best-suited for college students. Each person has different tastes, and not every piece of clothing you throw on will look good on you. Through social media and YouTube tutorials, you can choose the proper clothing that not only fits your body type but also suits your personality.
But what if you have no clue about what your personal style is yet? Don't worry. In this article, you'll discover x rules of style to keep you well-dressed and confident in college. Ready to elevate your simple school shirts into fashionable pieces? Read on.
1. To Dress Up Or Not To Dress Up
Believe it or not, the debate whether you should dress up or not for a class is still ongoing. With a tremendous amount of freedom on their plate, a lot of college students think that dressing up to attend class is pointless. Why bother getting out of your pajamas when you're pretty much rolling out of bed every morning, right? The answer to this question is pretty obvious since we're talking about the style rules you should follow as a college student; just showing up to class is not good enough.
Dressing up doesn't have to mean prepping yourself for hours every morning. That would be taxing, dreadful, and time-consuming. The main point is that looking presentable is essential.  College is a time when you're preparing yourself to enter the workforce. Ergo, it would help if you learned how to apply yourself and look the part. At the same time, showing up to class well-dressed and presentable shows respect to your professors. Because they dress nicely for the course, so should students too to show that you really take the subject seriously.  Moreover, when you look good, you feel good. When you feel good, you're more capable of focusing on the lecture. When you lounge around in your PJ's, the more you'll feel like sleeping in class.
2. Stay Up To Date With The Latest Trends
Fashion trends come and go, and no other people are up to date with trends more than college students. The good news is that fashion trends don't necessarily become obsolete, instead they cycle from generation to generation with minor tweaks to make them appropriate for the times. This means that current fashion just takes inspiration from previous ones. This is one of the reasons why you've been seeing baggy jeans resurface after skinny jeans reign coming to an end.
The good thing about being in college is that you have access to other information resources than the internet. More often than not, libraries will have magazines and journals that you can read to find the best and latest in fashion. Reading about fashion can help you discover future trends as well as retro styles, which you could experiment with while you have time on your hands. Who knows, these materials might even inspire you to create a label of your own?  To stay up to date with fashion trends and which colors dominate the market, observe how other students dress up. Like you, your fellow students are also trying to stay in the know when it comes to fashion. You may also follow fashion blogs and Instagram influencers to help you get outfit inspiration.
3. Invest In A Good Pair Of Walking Shoes
Most students prefer to walk on campus because of the large, spacious, and often scenic view of college campuses. Moreover, switching classes requires you to move to another building, which means you're really going to be doing a lot of walking in a typical day. With that said, one essential piece in your wardrobe that is non-negotiable is a pair of comfortable but stylish sneakers. Yes, your shoes need to be very comfortable. How comfortable? A whole day of walking type of comfortable. Your shoes should be able to get you to and from different classes without killing your feet.
Comfortable shoes don't necessarily mean ugly dad shoes (although there are some that give off the dad shoe vibe but are still quite fashionable). As much as you can, try to steer clear of cheap sneakers as they are usually not stylish, nor do they have the highest quality material. Invest in a decent pair of brand-name sneakers that are neutral in color, like white Converse Chuck Taylors or Nike Air Force 1s. These types of sneakers hold their value, are comfortable, durable and versatile enough to pair with any outfit.
4. Simple And Minimalist Can Go A Long Way
Despite having a decent amount of liberty over their schedule, college students often don't have a lot of time on their hands. That said, constantly thinking about what to wear tomorrow can be a bit daunting for some. You need to choose a set of clothes that's easy to throw on, while at the same time bringing out your best-looking self. Thankfully, being minimalist and straightforward never goes out of style. Throwing on a simple pair of jeans partnered with a basic shirt can help you save time and get you to class on time while still looking fresh. The minimalist style also is cost-effective. Money is tight when you're in school, and spending it on expensive pieces is not always a wise financial decision. Instead, put your money toward simple clothing pieces that are versatile enough to look good even when worn alone.
5. Dress Well Even On A Low Budget
Speaking of wise financial decisions, you don't need to spend a fortune in order to look good. You can find plenty of Instagram accounts that sell trendy clothing that comes with a very low price tag.  At this point, fashion has reached a frenzy of people no longer gravitating towards what's new, but what outfits they could make up with what they already own. Nowadays, vintage clothing is a huge trend you might want to jump in on; you can find a lot of cheap deals with vintage wear online. With vintage clothing, not only are you saving money while being stylish, you're also saving the environment from all the waste fast fashion is producing each season.
Watch out for discounts online and in stores. Staying fashionable while on a budget is often a game of patience. Wait for holiday sales like Black Friday, Christmas, and New Year sales; end-of-season sales are also a great way to get a good deal on clothing. It's best to buy your wardrobe essentials during these times so you're sure to have a quality piece of clothing without blowing your budget.
6. Don't Be Afraid To Experiment With Different Styles
As mentioned earlier, college is the best time to discover yourself and explore your style. Don't be afraid to experiment and try out edgy styles. Mixing and matching different genres of fashion is a great way to express yourself through clothing. The problem with trying out edgy clothing is that you may think that it will not look good on you, but that's the thing with fashion; it's a personal statement that others shouldn't have a say about. If you're anxious to mesh different styles, do your research first. Put your pieces together and try them out so you can see how well they'll fit together.
7. Your Wardrobe Should Have Season Staples
Just like fashion, seasons come and go, too!
Stay fresh even in the summertime with a simple pair of beige shorts, a white tee, and a pair of sandals. Put on sunglasses and a matching bag to finish off the look. Have classes in the fall? Well, you better pack a few flannels or light jackets to layer up once the temperature starts getting lower. Cozy and stylish sweaters can also be a part of your wardrobe arsenal during the colder months. Flannel shirts and sweaters are versatile clothing that you can easily pair with jeans and boots. When temperatures actually start to drop, you're also going to need a coat to keep you warm. Choose a coat that's classy and neutral-toned to match any outfit.
Takeaway
College is the time for any girl to explore herself and different possibilities. Fashion is one of the key areas you owe it to yourself to experiment. Whether you're a freshman or a senior, you should seek out all the guidance you can get to stay well-endowed during these crucial years of your life.
Consider the tips mentioned above to elevate your style even when your deadlines are tight, just subscribe and get more fashion tips on herstylecode.com!