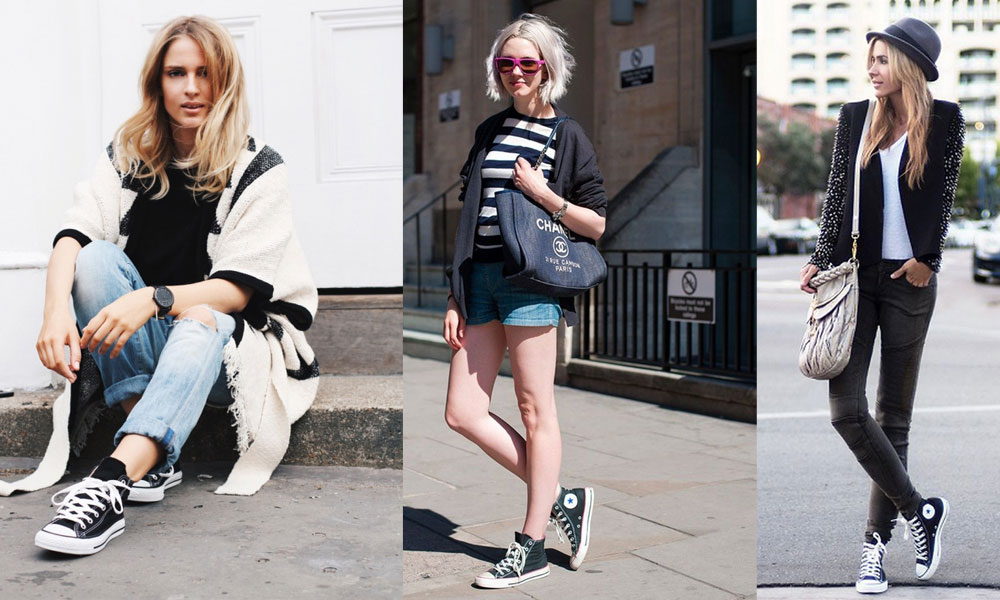 2017 marked the 100th anniversary of Converse. Since then, Converse has branched out and expanded their brand to include a wide, diverse range of shoe styles for both men and women. While the shoes have certainly changed to accommodate shifting styles throughout the past one hundred years, they have remained a timeless staple of classic fashion for the entirety of the last century.
Converse are simple, versatile, comfortable, and trendy. What could be better than that?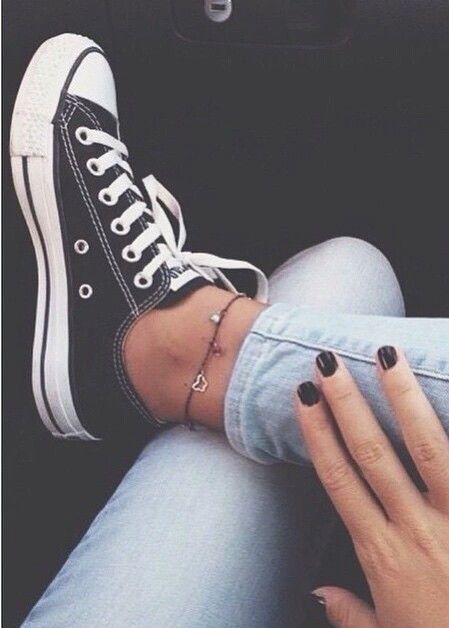 However, because Converse are so common and popular, many women worry that wearing them is just too "basic". You shouldn't let yourself miss out on the comfort, convenience, and cuteness of Converse just because a lot of other women own the same pair. It is possible, fun, and easy to incorporate Converse into a wide range of looks to make a fashion statement that sets you apart from the crowd and turns heads wherever you go.
1. Ditch the Laces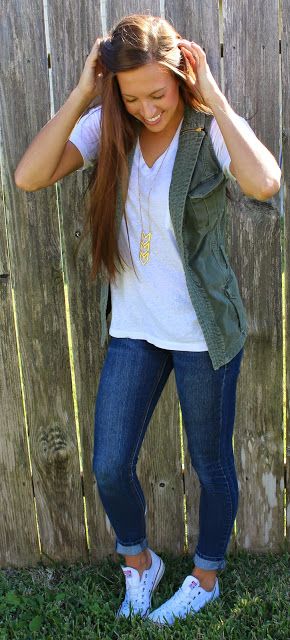 Converse without laces create a twist on the classic trend, but can be difficult to pull off successfully. If you do want to rock the no-lace look, make sure the shoes you're wearing look clean and brand-new rather than worn out. Also, keep the rest of your look balanced and put together. Try lightly distressed skinny jeans with a loose-fitting white tee. Otherwise, you run the risk of creating a lazy or sloppy finish for your outfit.
If you don't want to get rid of the laces in your shoes completely, you can create a similar effect by just tucking the ends of the laces under the tongue of your shoes instead of tying them in a bow or a knot. This creates a more streamlined finish for your shoes and eliminates bulky bows that might throw your outfit off balance.
2. Step out of the Box with Style

Converse has spent the last one hundred years they've been in business creating a wide variety of shoe styles. Of course, they're best-known for their classic All Stars. However, you've got a ton of options when it comes to picking out the perfect Converse style for you.
Wear all-black leather Converse with ripped black jeans and a graphic tee to create a city chic look. Or, pair suede Converse with a short skater skirt for a flirty and feminine finish. Even if you stick with the classic All Stars style, try out different colors and patterns to spice things up.
3. Stick with Classics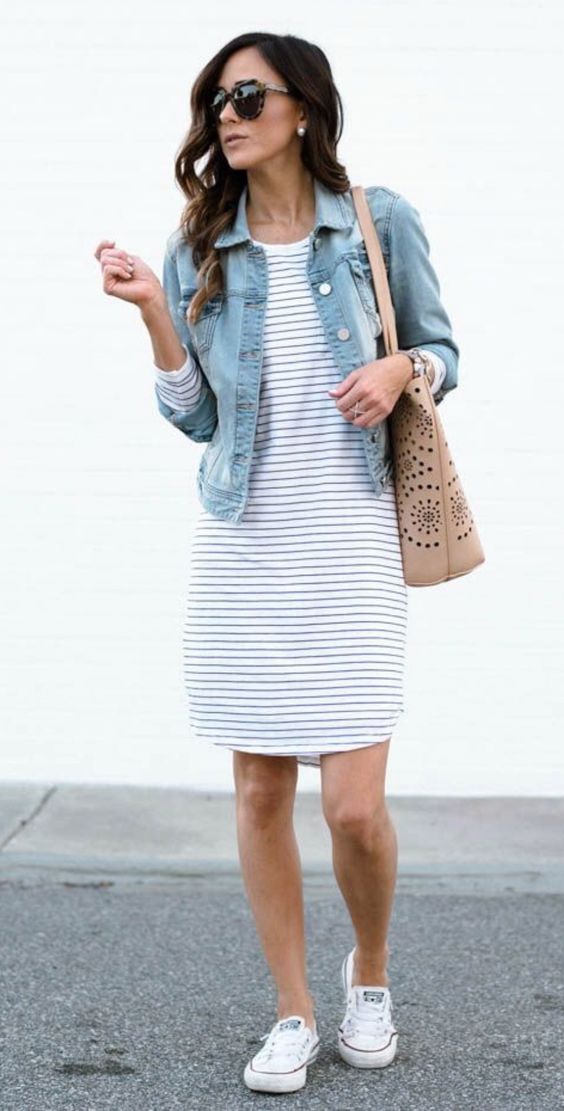 Although trying out different styles can be fun, classic Converse are classic for a reason. They're cute, versatile, simple, and timelessly trendy. Pair classic white Converse All Stars with light distressed cutoffs and a loose-fitting, tied tee for a cute and carefree finish. If you've got black classics, go with cuffed ripped black jeans and a fitted, bright crop top to add a pop of color.
If you decide to go classic with your Converse, you've got two choices: low-tops or high-tops. High-tops work great for balancing out your look. Try them with leggings and a workout top. Or, go with a colorful patterned midi or maxi-skirt. Just be aware that high-tops can make your ankles appear disproportionate, so be sure to keep your look balanced with plenty of texture. Low-tops are more discreet and pair well with full-length skinny jeans or loose cutoffs.
4. Don't Pair Basics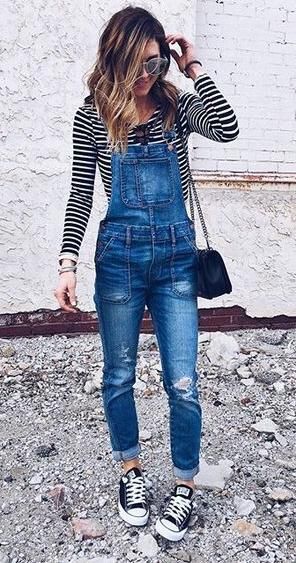 Classic white Converse All Stars should not be paired with a basic T-shirt and a pair of denim cutoffs. There is absolutely nothing wrong with incorporating basics into your favorite looks. In fact, basic pieces can add to rather than detract from an outfit. Use basics, like your Converse, to let the rest of your look shine.
Pair basic Converse styles with more eye-catching clothing. Try pairing them with a graphic tee that includes bold print or a pair of loose gypsy shorts in a bright pattern. Just make sure that at least one piece within your look draws attention, whether it's the embroidery on your jeans or the lace detailing on your tank top.
5. Be Bright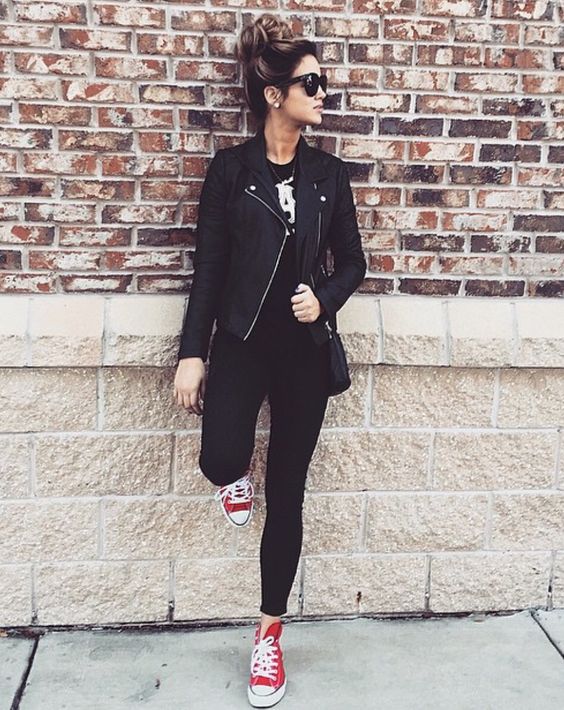 Play around with the colors of your Converse and other pieces in your look. Pair a neutral outfit with brightly-colored Converse to add a much-needed pop of color to your outfit. Or, go monochrome with your outfit and wear a pair of Converse in the same color to complete the look.
If you're already wearing multiple bright colors, such as in a patterned skirt, match the color of your Converse to one color from the rest of your look. This color matching helps your whole outfit appear more balanced and put together.
6. Get Feminine

Converse don't always have to be part of a casual outfit that includes jeans or leggings. You can create very feminine looks that include Converse, too.
Try pairing your high-top Converse with short denim or skater skirts. Finish off the look with a fitted crop top. Or, slip on a pair of Converse with a brightly-patterned midi skirt and a loose-fitting, tied tee. The shoes will help dress down the skirt and make it more appropriate for casual, everyday activities without detracting from its feminine vibe.
7. Don't Limit Yourself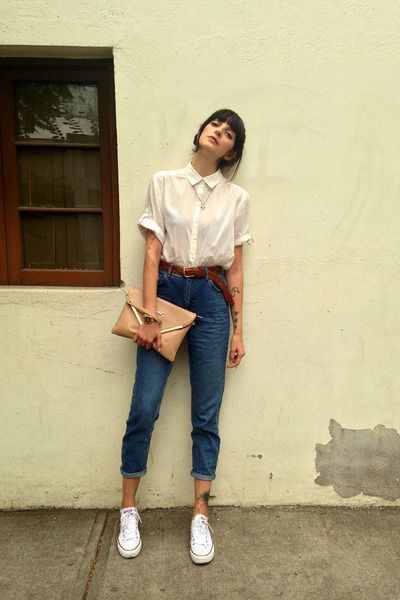 Converse have withstood the test of time and weathered the various fashion trends that have come and gone throughout the past one hundred years. If that tells you one thing, it's that Converse can fit in effortlessly with almost any look.
The most important thing to remember when it comes to making a fashion statement with your Converse is to never limit yourself. Experiment with incorporating Converse as a basic piece into many of your looks to add a carefree, whimsical finish to your go-to outfits.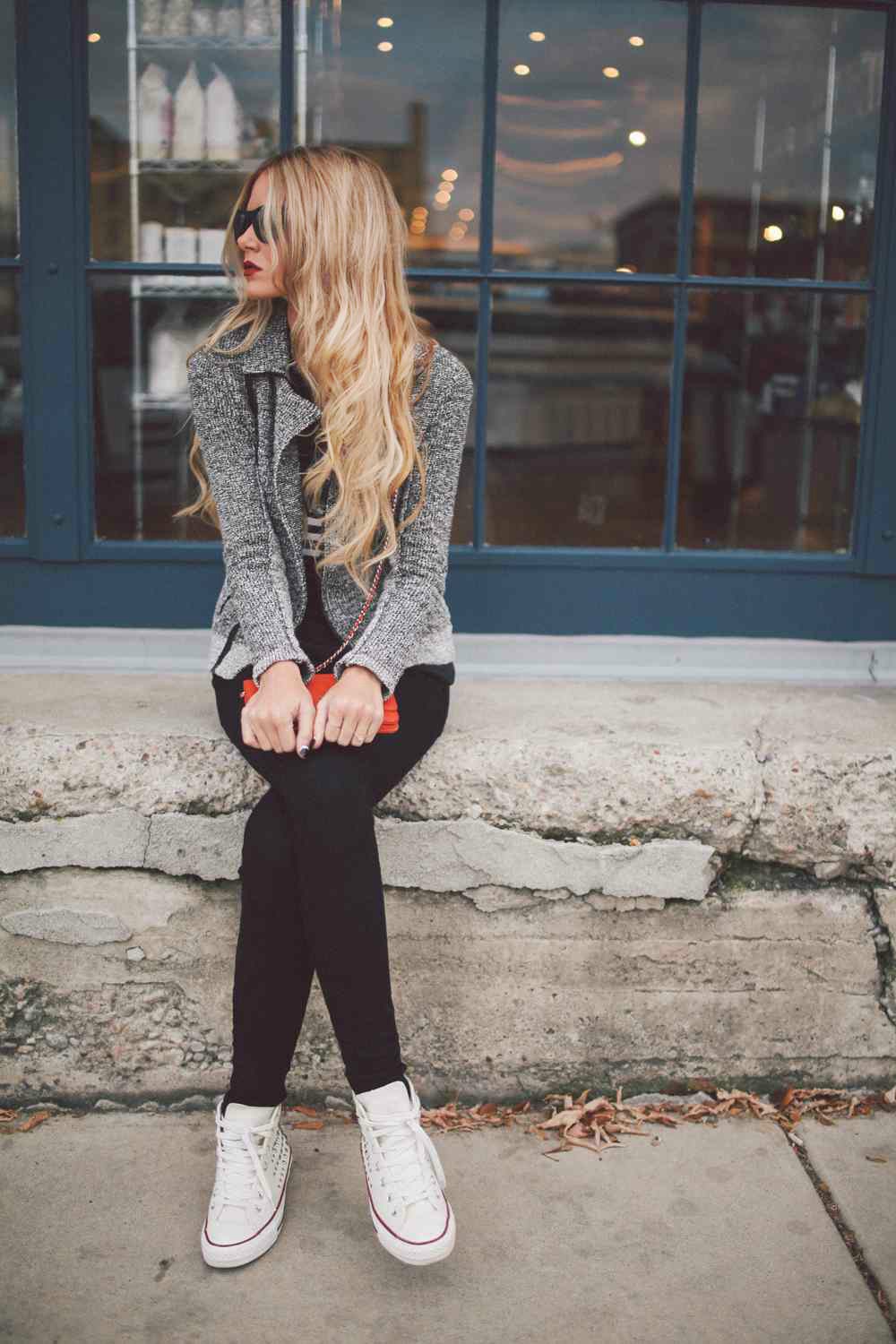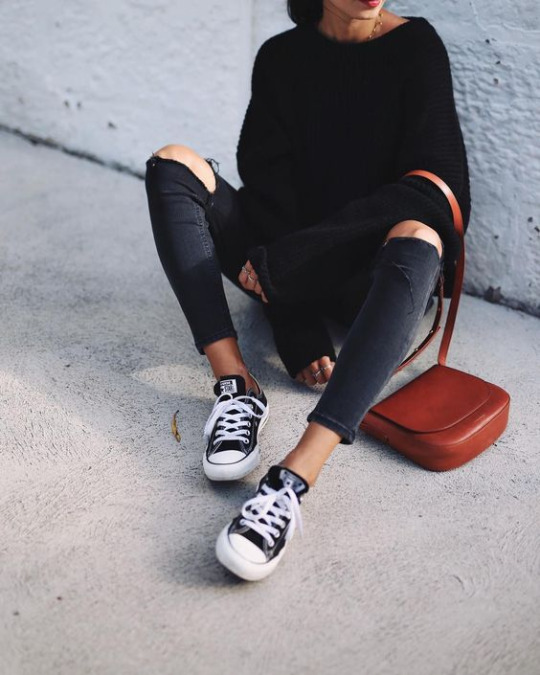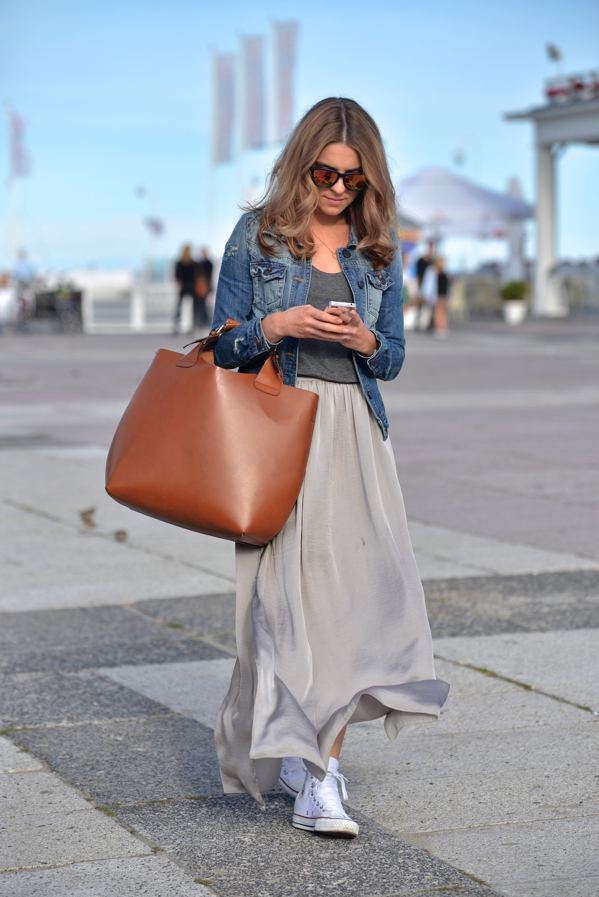 There are tons of fun ways for you to wear Converse with a wide variety of different looks. Don't keep your All Stars hidden away in the back of your closet until you head out for a day of errands. Mix it up and incorporate these timeless sneakers into many of your favorite trendy looks, whether they're casual or not. Find more style tips on herstylecode.com