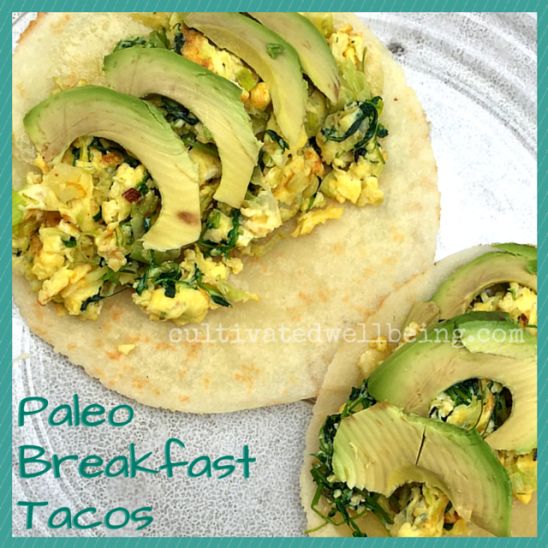 Exercise is so important when it comes to sculpting the summer body you desire, but your diet might be even more important. We all know it's hard to eat healthy because who has time to prep meals? Not to mention, who has the will power to stay away from all these summer treats? The good news is you don't have to deprive your body to get the figure you want. You need to love your body, and you can do that with simple and healthy recipes. Think of your body as a temple. Don't you want to put the best fuel into that temple to make sure it runs right and looks good on the outside? Well, that's exactly what you need to do for your body!
These easy recipes will keep you on track, keep you full, and slim down your summer bod in no time.
Healthy Recipes for Summer
Breakfast
The last thing you need to do to firm up your summer body is deprive your body of the necessary calories it needs throughout the day. Instead, stay full by eating good and sustainable meals. Because you're full, you're not going to want to snack on those cookies at work. With that being said, breakfast is your most important meal of the day. It's the first thing that nourishes your brain and the first fuel your body uses. This recipe for morning eggs will keep you full and keep you feeling fresh as you prepare to tackle the day.
1 teaspoon of avocado or olive oil
1 teaspoon of chopped garlic
A pinch of salt
1 chopped organic chicken sausage
1 cup of spinach or power green mix (spinach, arugula, kale)
2 eggs
2 corn or grain free tortillas
1 teaspoon of organic ketchup
1/2 an avacado
Brown your garlic in your avocado or olive oil. Add in the sausage and add in the greens when the sausage is browned. Add in your beaten eggs and a pinch of salt. Scramble until the eggs are cooked and place onto your heated tortillas. Drizzle over the organic ketchup, add your avocado and enjoy!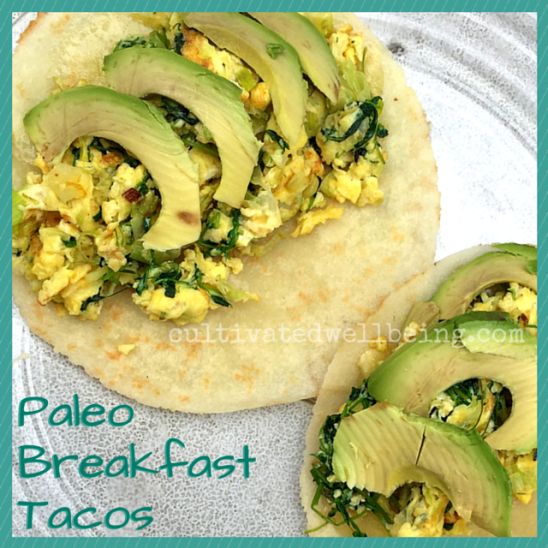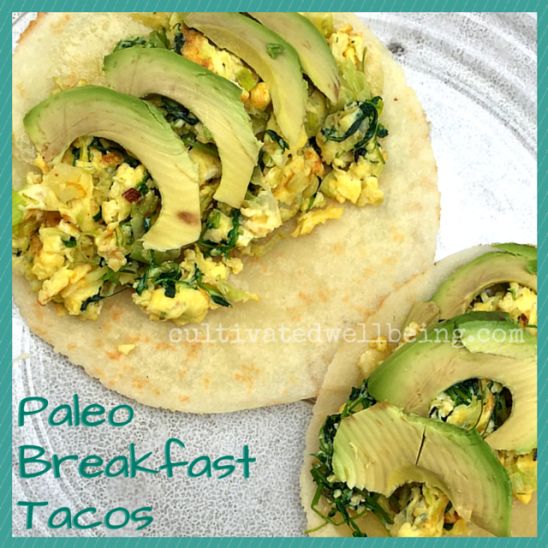 Picture courtesy of Cultivated Wellbeing
Lunch
Light lunches will give you energy but keep you full at the same time. This simple salad recipe will make you feel light and replenished with all of the iron and nutrients mixed in!
2 cups of spinach or power greens (same as breakfast)
¼ cup of cooked chicken or tuna
A handful of chopped nuts
½ of a diced avocado
¼ cup of chopped tomatoes
½ of a squeezed lemon
Drizzle of avocado or olive oil
Drizzle of coconut amino acids or apple cider vinegar
Mix all of these ingredients in a bowl and enjoy!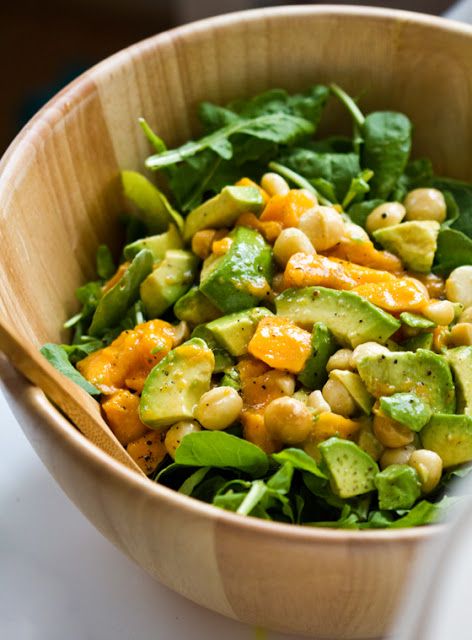 Snack
Healthy snacks are so important when it comes to slimming down your body and keeping it healthy. Snacks that don't spike your blood sugar are essential because you want to regulate your sugar. This healthy snack will keep you full until dinner while also satisfying your sweet tooth!
1 cup of washed and cut strawberries
½ cup of washed blueberries
Any other fruit that you want
1 teaspoon of honey
1 tablespoon of chia seeds
2 tablespoons of granola
1 tablespoon of organic almond butter
Wash your fruit, cut it up and place it in a bowl. Then add all of your toppings. Easy as that!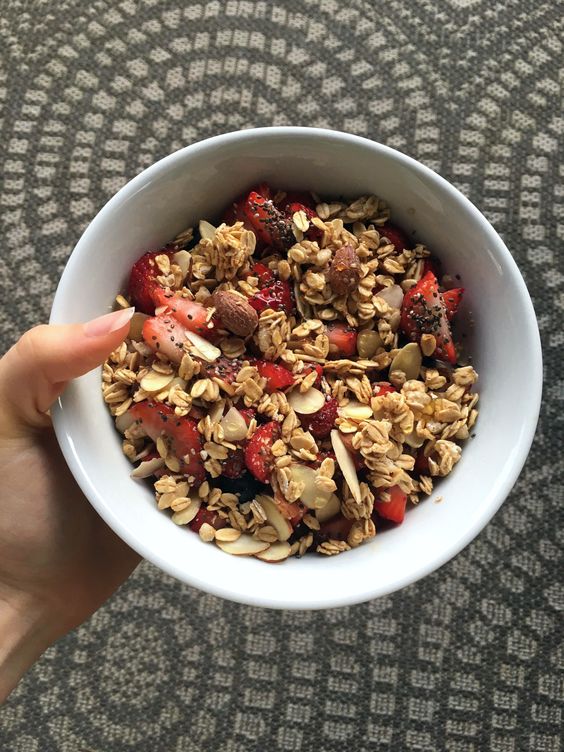 Dinner
Dinner can be hard to make if you've had a long day at work. We understand that takeout might sound better than standing in the kitchen, but this recipe will get you fueled up in no time!
1 cup of chopped butternut squash
1 handful of tomatoes
1 cup of cleaned broccoli
A small drizzle of olive oil
A pinch of salt
A pinch of pepper
1 filet of salmon
1 teaspoon of avocado or olive oil
1 teaspoon of chopped garlic
1 small handful of chopped basil
½ of a squeezed lemon
Turn your oven onto 500 or broil. While you oven is heating up, place all of your veggies on a sheet pan and drizzle with olive oil, salt and pepper. Get your hands dirty and massage the oil and seasoning into the veggies and cook for about 20 minutes. Meanwhile, heat your pan with your avocado or olive oil, add in your garlic and place your filet of salmon right on top. Cook the salmon for about 2-3 minutes on each side, or until you see the middle cooked. Sprinkle your basil on top, drizzle your lemon juice and enjoy your protein packed entrée with your roasted veggies!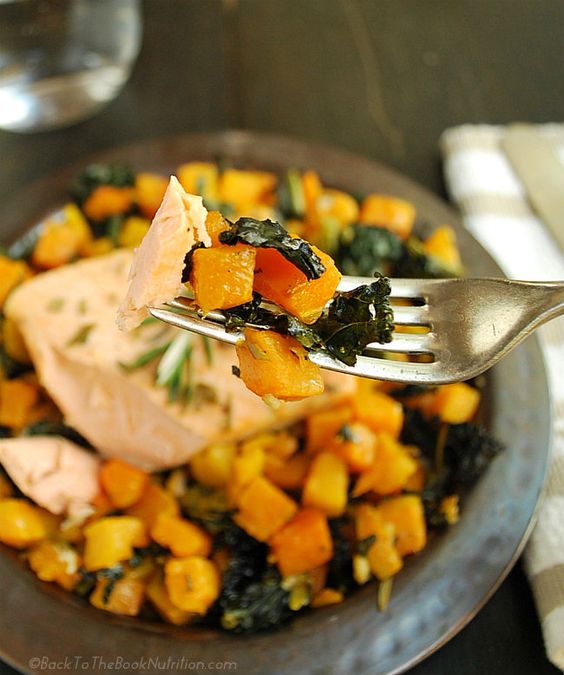 All of these recipes are super easy and they will have you feeling full, energized and light. Depriving your body of food will only hurt it, so challenge yourself to take care of your temple with good fuel.
More by Alexandra