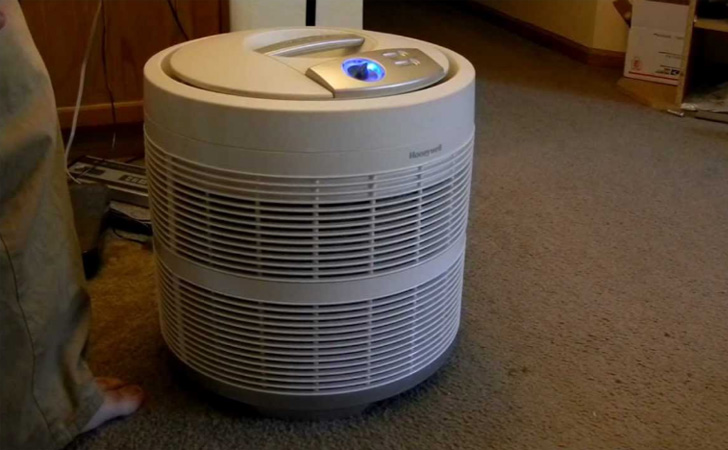 If you suffer from allergies all year round like myself, you know how important it is to be able to breathe good air. Breathing good air is extremely important when you have allergies. The better air you breathe the less allergy complications you will have. (Also you can check the other Air purfiers reviews here, and the best selling air purifiers here.)
People that have allergies such as myself know there is nothing like getting a good night sleep. Especially when you are being attacked by allergies. Allergies are usually a little more intense during the night.
The reason being when you lay down completely flat may get some nasal drip into your tonsils making it a little harder to breathe. Also your nasal cavity might become clogged with mucus. You want to add a few pillows to the back of your head to create elevation and you want to get an air purifier for your home.
For this reason we have gone through multiple different air purifiers to find the best allergy air purifier that money can buy. And we found the Honeywell 50250-S Pure HEPA Filter Air Purifier to be the best when it comes to removing allergies. As well as other harmful airborne particles that may be in your air.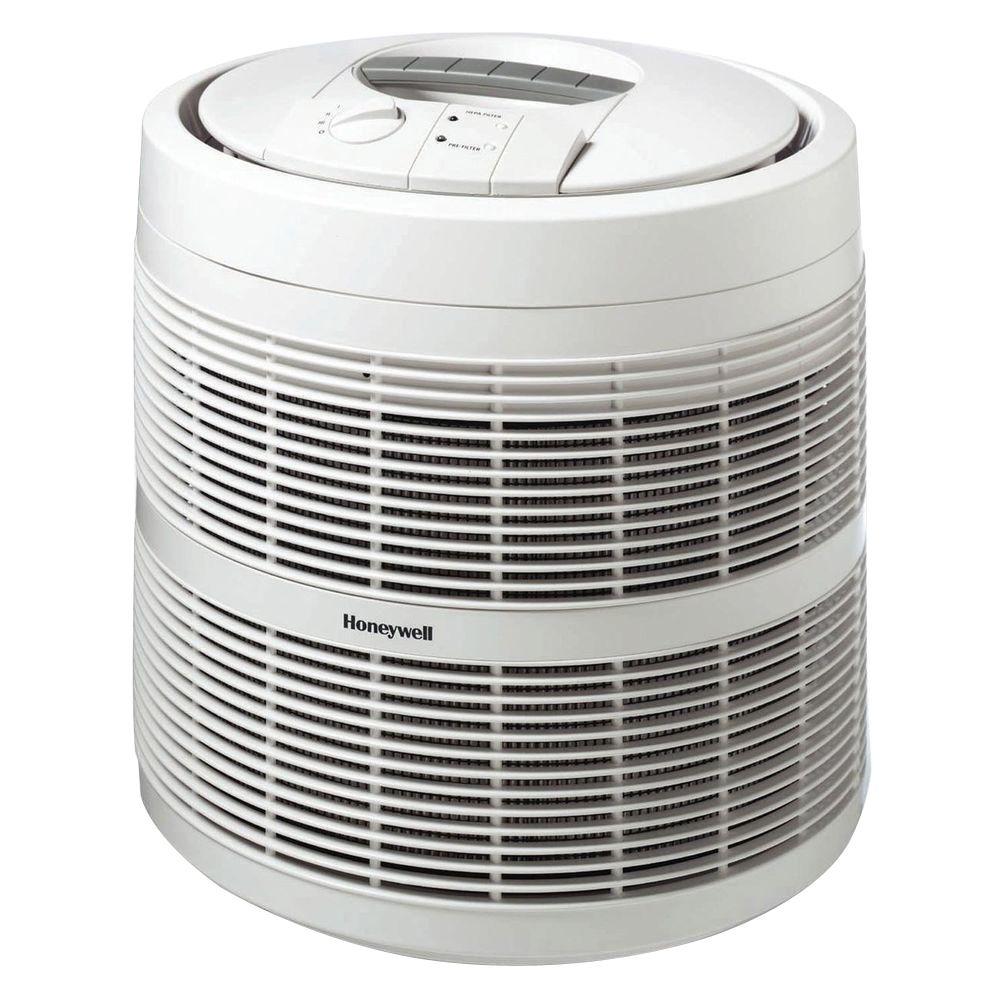 AHAM Certified
Being AHAM certified is tremendously important and this air purifier is not only CADR certified it is also AHAM certified. This certification is similar to the CADR (Clean Air Delivery Rate). They both are ranked with three qualifications, each one representing how effectively filtered air is delivered.
The higher the number the better the machine. The theory behind this is it filters the contaminated air particles at a quicker rate giving you great results. This air purifier has a ranking of 250 for pollen, dust and smoke. That ranking alone lets you know how powerful and efficient this air purifier is.
Carbon Pre Filter
A carbon pre filter is designed to capture bigger particles that are floating around in the air. This helps the air purifier neutralize all harmful pollutants as well as eliminate any odor.
By the carbon pre filter collecting all bigger particles that may be in your air it is extending the life of the Pure HEPA filter. The reason behind this is by the filter collecting fur, lint and other large particles it is making sure none of the larger particles get stuck in the filter.
Pure HEPA Filter
I would like to point out that this air filter was designed for larger spaces. It can clean up to 400 square feet without a hassle. This makes the Honeywell 50250-S air purifier perfect for larger rooms or even an office.
One very big advantage that this air purifier has been its recommended by doctors. Doctors worldwide recommend the Honeywell 50250-S because of how well it works to remove pollutants from your everyday air. The permanent HEPA filter captures airborne pollutants such as dust, pollen, mound spores and pet dander.
What this does is it guarantees that 99.9% of these pollutants are removed from the air you breathe. This gives great benefits to people prone to allergies or who have a weak immune system, which is why this unit has been referred by doctors to many of their patients.
Another significant advantage of the permanent HEPA filter is that it can be vacuumed. What this means you will have clean air every hour for 5 years without the need to replace your filter. This is a fantastic feature to have in an air purifier as you can easily vacuum any dust that may become stuck in it, easily and quickly.
360 Degree Airflow
This air purifier has a patented 360 degree Airflow. What this means is it will circularlate and clean the air in a 360 degree manner. This allows the Honeywell 50250-S Air Purifier to be in a position to be placed anywhere in a room. The design was created to allow the user to have great air regardless of where they place their air purifier.
Indicators and Settings
The Honeywell 50250-S Air Purifier creates a completely customizable experience when it comes to the purification of your air. It featured three distinct settings concerning your air cleaning. This allows you to change the setting according to how you want your air cleaned. However, we have heard a few reviews of people mentioning this air filter can become a bit noisy when you change it to the loudest setting so keep that in mind.
When it comes to indicators this air purifier makes it simple for the user to know when the filter is required to be cleaned or replaced. The indicates will let you know so the guessing games of over. You no longer need to guess when you should change your filter or even keep track as the air purifier will let you know when it is in need of a change.
In Conclusion
In conclusion, when you take all the pros such as efficient filter technology, 360 degree airflow, intelli indicators as well as, doctor recommended we would say this air purifier is definitely the best on the market. Especially for people who are affected by allergies because of how potent and powerful it is.
It is a remarkable air purifier with even better customer satisfaction reviews. If you have a small child that suffers from allergies or asthma this would be a great air purifier for them as well. Please tell us if you have tried this air purifier before and what were your thoughts below.
(Also you can check the other Air purfiers reviews here, and the best selling air purifiers here.)