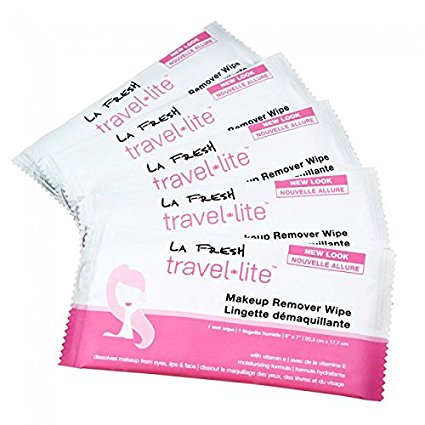 Your beauty needs don't stop just because you go out of town. For women who travel frequently, keeping up with your beauty routine while you're on the go is extremely difficult. Especially if you use a wide variety of beauty products on a daily basis, it is a struggle to make all of your products portable enough to take with you when you travel.
There are many benefits to owning a variety of travel beauty products. First of all, standard-sized beauty products often take up an excessive amount of space in your suitcase or travel bag. Travel beauty products are smaller than regular-sized products in order to fit more easily into your bag. This miniature size allows you to pack more lightly and helps you save space for other necessities. Also, travel beauty products are helpful even when you're not on vacation or a business trip. You can bring miniature beauty products with you to work or other daily responsibilities in order to refresh your hygiene and makeup throughout the day. All in all, travel beauty products are always helpful to have on hand for a variety of reasons.
8. TravelLite La Fresh Travel Makeup Remover Cleansing Wipes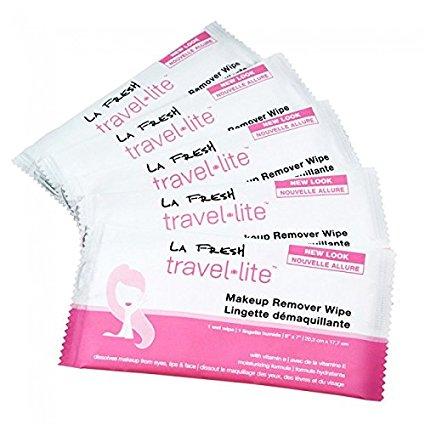 These travel-sized makeup remover wipes are both effective and convenient for hygiene on the go. Every woman knows that failing to remove your makeup, even when you're on vacation or on a business trip, almost inevitably leads to major problems for your skin. Keep these miniature wipes in your purse or travel bag to make sure you never have an excuse to skip your daily makeup removal.
The wipes include a blend of nourishing ingredients that effectively cleanse and hydrate your skin at the same time. These ingredients include vitamin E, which conditions your skin in order to leave it feeling soft after use. Despite the conditioning benefits of these makeup wipes, they are also incredibly effective for makeup removal. Surprisingly, they are able to remove even the heaviest waterproof makeup without discomfort or difficulty.
7. Travalo Excel Refillable Perfume Bottle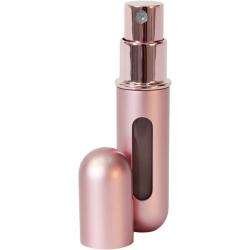 Perfume is a daily beauty essential for many women. Everyone feels better when they smell good, too. However, your standard perfume bottle is often difficult to carry without you when you travel. Regular perfume bottles are prone to spilling or breaking during transport. Furthermore, many standard-sized perfume bottles are too large to be TSA-approved items.
This refillable perfume bottle allows you to easily transfer your favorite fragrance from its standard bottle to this travel-friendly container without making a mess or exposing the perfume to air. It has a sleek design and is completely spill and shatter-proof. The bottle is small enough to be approved for transport on any airline, but large enough to hold a sufficient amount of your fragrance for your convenient use when you're away from home.
6. Travel Manicure and Pedicure Kit

Your toenails and fingernails don't stop requiring care just because you leave your house. This manicure and pedicure kit fulfills all of your nail care needs when you're at home and traveling. The kit is a ten-piece set that includes two fingernail clippers, one toenail clipper, one cuticle trimmer, one cuticle push stick, one tweezer, one pair of nail scissors, one v-shaped cuticle pusher, one nail file, and one ear pick. All of the tools within the set are crafted from one hundred percent stainless steel.
The kit is completely portable. It is very lightweight and include a synthetic leather case that is travel-sized so that you can easily transport your necessary nail care tools with you wherever you go.
5. Burt's Bees Fabulous Minis Travel Set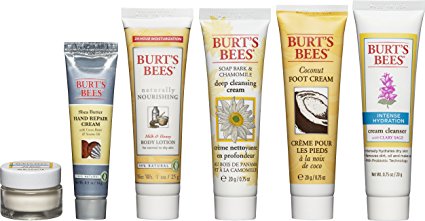 This six-piece set from Burt's Bees ensures that you are able to keep up on your skin care and hydration no matter where you are. It features six travel-sized products, including a hydrating cream cleanser, hydrating day lotion, a soap bark and chamomile deep cleansing cream, a milk and honey body lotion, coconut foot cream, and shea butter hand cream.
All of the products included within this set are extremely hydrating. They add intense moisture to your skin and leaves your hands, feet, and other areas of your skin feeling soft after use.
4. Folding Travel Toothbrush

A toothbrush might seem like a fairly small product already. However, toothbrushes are often awkward and inconvenient to carry with you and take up unnecessary extra space within your travel bag. Plus, it is often unsanitary to transport toothbrushes because the bristles are exposed to germs on the inside of your purse or suitcase.
This portable toothbrush set includes two separate folding toothbrushes. The toothbrushes fold up in half for easy storage. When you're on the go, the folded toothbrush's bristles are protected by a thick plastic cover that prevents them from being exposed to germs and bacteria.
3. Big Sexy Hair Spray and Play Travel Hairspray

This top-quality hairspray from Big Sexy Hair comes in a convenient travel-friendly size. It is extremely portable to allow you to take it with you wherever you go. The hairspray features a special quick-dry formula that is perfect for touch-up sprays when you're out and about.
The hairspray delivers a gentle hold to your hair without causing it to feel sticky or stiff. Its formula also adds a light shine to your hair in order to restore and refresh the appearance of its natural healthy luster.
2. Coco&Co Travel Pure Coconut Oil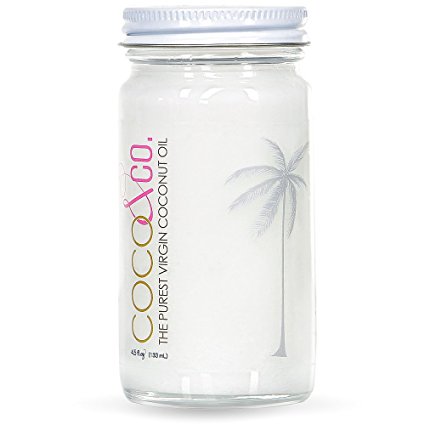 Coconut oil is well-known for its wide variety of beauty benefits. It hydrates your skin, adds shine to your hair, moisturizes your lips, minimizes the appearance of acne and other blemishes, and more. With this travel-sized coconut oil, you don't have to leave your favorite oil at home when you go on a trip.
This coconut oil is extremely pure. It includes an abundance of nourishing vitamin E, which conditions your skin, hair, or lips while leaving them looking and feeling soft and supple. The oil is rich in a blend of minerals and nutrients that add health and hydration to your hair, skin, and lips anytime and anywhere.
1. Gilette Venus Snap Razor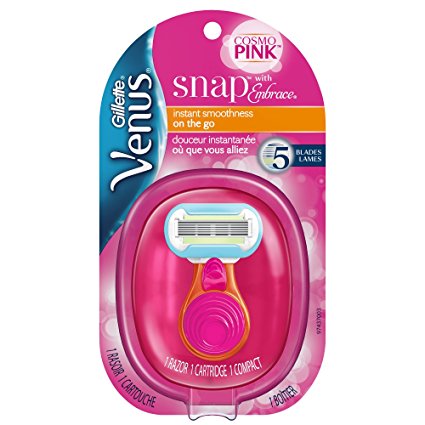 This adorable miniature razor is as perfect for shaving on the go as it is cute. It features all of the benefits of a standard-sized Gilette Venus women's razor except in a miniature size.
The razor includes five blades that ensure an extremely close shave. Plus, it features a moisturizing ribbon that adds hydration to the skin you shave and prevents shaving bumps, rashes, and other skin irritation. This razor is easy to use and extremely easy to transport in your purse, suitcase, or other travel bag when you're out of the house.