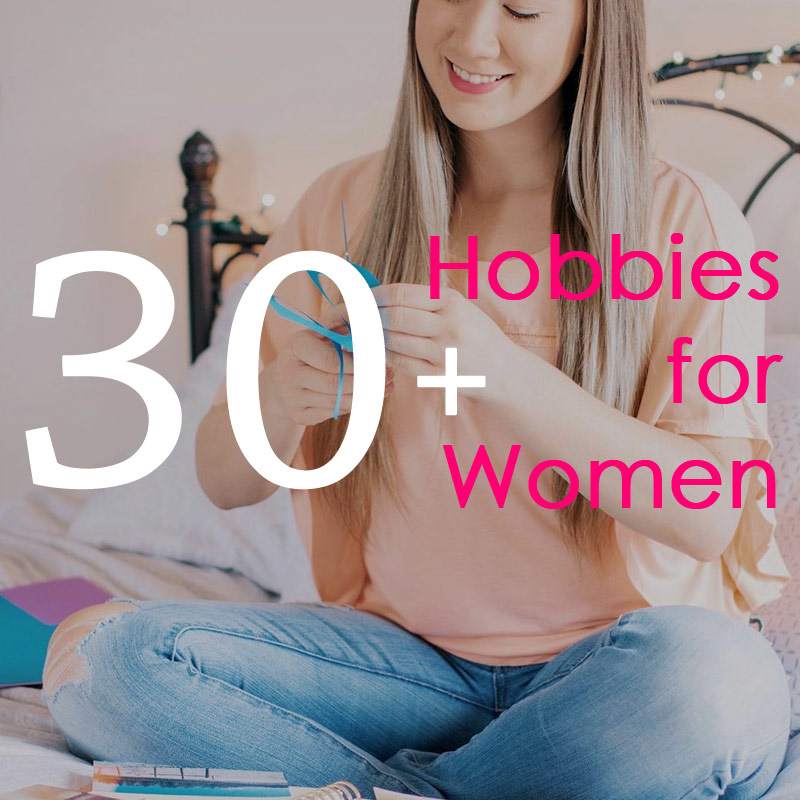 Hobbies for women and girls are vital to allow you time to be creative and free of the many domestic tasks that seem to be left to us!  In particular, when your job is not as fulfilling and interesting as you'd like it to be, hobbies create a space in your life where you can do something that really interests you!
Hobbies for women range from pursuits such as jewellery-making, furniture renovation or reading, which provide some peace and quiet in an otherwise hectic life, to very social activities like walking clubs that keep you fit while you have a good old gossip with your pals.
If you're an outdoor type who seeks a challenge, maybe pot-holing or a climbing club would provide the excitement you don't find in your everyday schedule. Or perhaps you've always wanted to breed pedigree dogs!
Put some extra zing in your life!
Busy women often say they haven't got time to indulge themselves in hobbies for women, yet they are the ones most in need of an activity that takes off the pressure!  The world of medicine strongly supports hobbies for women, as a healthy way to 'switch off' from stress and avoid the health problems it causes in women – like high blood pressure, depression and over-eating.
So this list of popular hobbies for women is intended to get you thinking about new activities that you could really enjoy and add some extra zing to your life!
Writing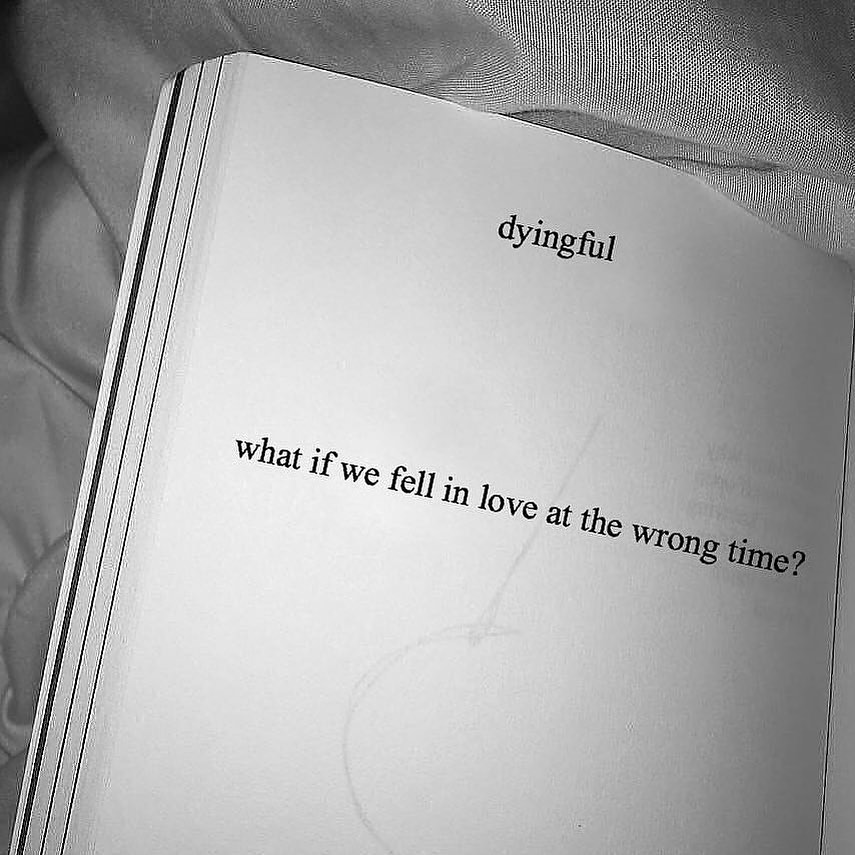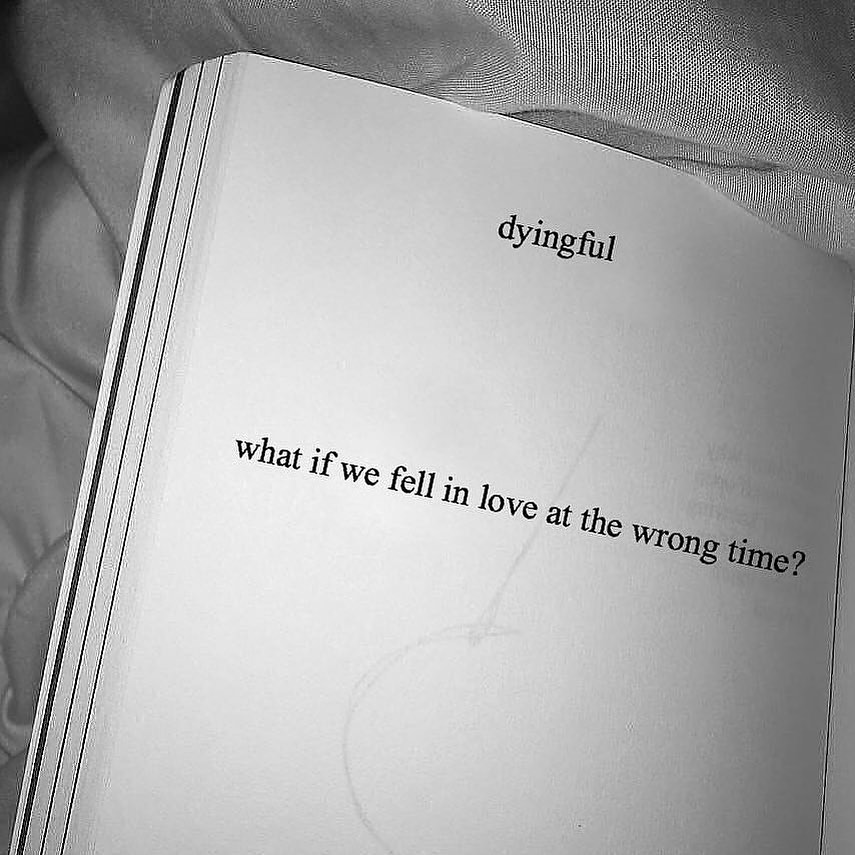 Lots of people feel that they would like to write about their life, or maybe you have a great idea for a novel.  In the past, writing was a very difficult world to break into as publishers are deluged with manuscripts and can only ever publish a set amount each year.
However, Amazon has changed all of that and now anyone can self-publish their novel, short story collection or any type of book you like through Amazon's system!  As far as I'm aware it's free to self-publish on Amazon, so what have you got to lose?
One word of advice, avoid 'vanity publishing' scams.  These are websites that will publish any book, but they charge a lot of money for the privilege of seeing your book in print!
Or perhaps you feel that you'd like to write articles for magazines.  This is a good way to get started in writing and you can submit your articles to magazines and see what they say, with no charge.  Remember that magazines plan their year's seasonal articles way in advance of the actual date. So if your article or story deals with a Christmas theme, for example, you'll need to have sent it in to the editor about 6 months in advance.
Perhaps you'd like to try your hand at writing a Valentine's themed quiz or a brain-teaser.  Whatever topic interests you will probably interest thousands of other women, so this is one of the hobbies for women you can do for fun, or for profit!  Do some online research to find specialist magazines and that will give you some idea of the hundreds of magazines that are hungry for new articles!
Or sign-up for free to a reputable online writing agency, like www.upwork.com  and earn a modest fee for your freelance writing.  BTW, if you love writing, why not write for us and get paid?
Reading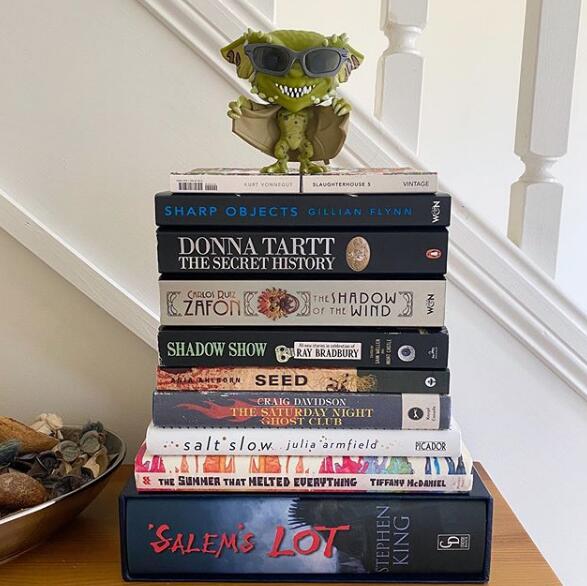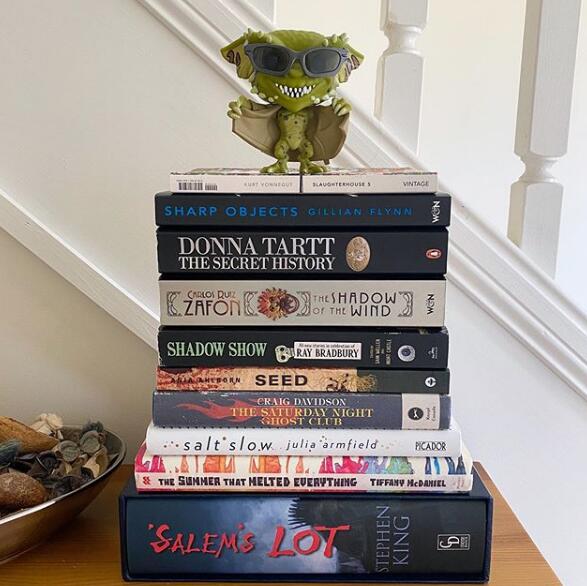 Maybe you've always wanted to spend more time reading, but you're not really sure what type of books would interest you.  Well take a trip to your local library and have a chat with the librarian to see if she can recommend some of the classics or the latest best-sellers to get you started.
Reading is one of the hobbies for that's still very popular, despite all the new technological entertainment at our fingertips.  Reading a story takes a lot longer than seeing the 'film adaptation' and it's a far richer experience as you get drawn into another world and know what the characters are thinking and feeling in more detail.
Of course, not everyone wants to read fiction and if you look in the online libraries in the non-fiction category, you'll find books about every topic or interest you can imagine.
You can buy the latest hottest books from Amazon.
Join a book club or start your own!
If you feel that you want something a little more sociable, then join a book club in your local area or online.  Your local library should be able to put you in contact with local book clubs.
BBC Radio 4 has a book club that tells you what book they are reading that month. Then once a month there is a programme in which the author takes questions from the audience and discusses the novel in detail.
This is just called Radio 4's Bookclub and you can listen to it online from anywhere in the world on this link: http://www.bbc.co.uk/programmes/b006s5sf
 Dog Walking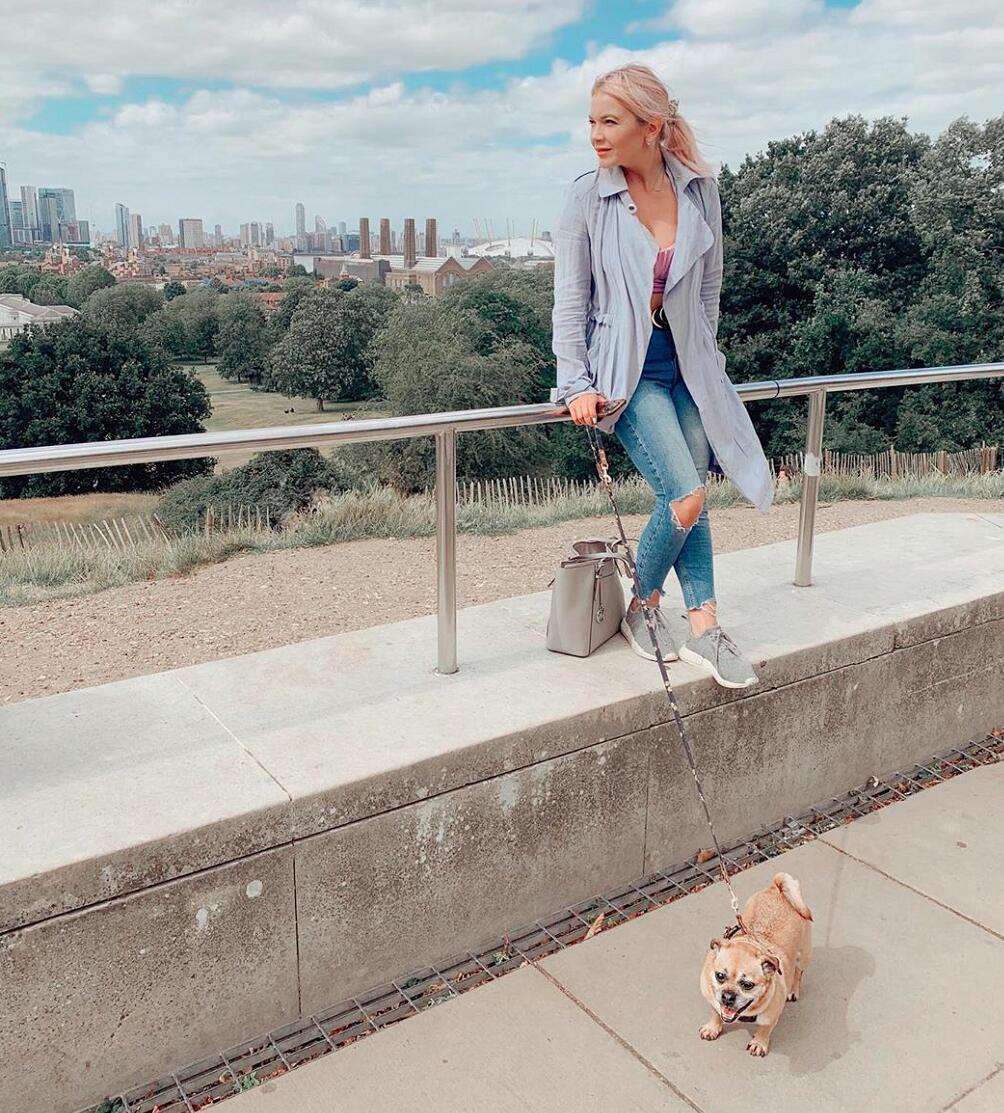 Getting out of the house and walking about your neighbourhood is a very healthy thing to do – but it can seem boring if you're on your own.  So think about the fun of walking a dog in a local park or any land that allows public access.  And no, you don't have to own a dog to do this.  Lots of dog owners find the daily walk a nuisance and would love it if someone came and walked their dog for them!
Any activity that lets you experience nature has a calming effect on the mind and you could easily find owners who would welcome the chance to have a day or two 'off' from their dog-walking duty every week!
Put a card in a local shop or tell your friends to ask around the dog-owners they know.  Some elderly dog-owners would probably love to share their dog-walking duties with you!
Volunteer at a dog rescue shelter
Or if you're a dog-lover, but keeping a dog isn't practical for you, why not consider being a volunteer at a dog-rescue shelter.  They welcome volunteers with open arms and you can choose how much or how little time you spend enjoying your new hobby!
Sport centre activities
If you have a nearby sports' centre, consider taking up squash, badminton, tennis or table-tennis.  Some centres run special courses during the daytime or evenings, introducing you to a new sport, which is also a great way to meet other people.
Sporty hobbies for women like these – plus football, rounders, netball and bowling – are all on offer in sports' centres all year round these days.  You can easily phone up and ask for details of groups you can join or create your own group to play once a week.
If you're not keen on competing against others, you don't have to play by the rules at all.  Make up your own rules or have no rules at all!  It's very liberating just to whack the ball as hard as you can and get it over the net – without worrying about counting up who's got what points!
Hobbies for women are meant to give your mind a rest from worrying and I must say I've always enjoyed playing badminton – because you don't have to run all over the court to catch 'the ball' as in tennis.  When a badminton shuttlecock hits the ground, at least it stays in one place!
Outdoor bowls
Outdoor crown-green bowls clubs used to be only for retired people, but now women of all ages are starting to join these clubs.  It's a great way to take-up one of the hobbies for women you can enjoy out-of-doors, but without too much strenuous activity!
Horse Riding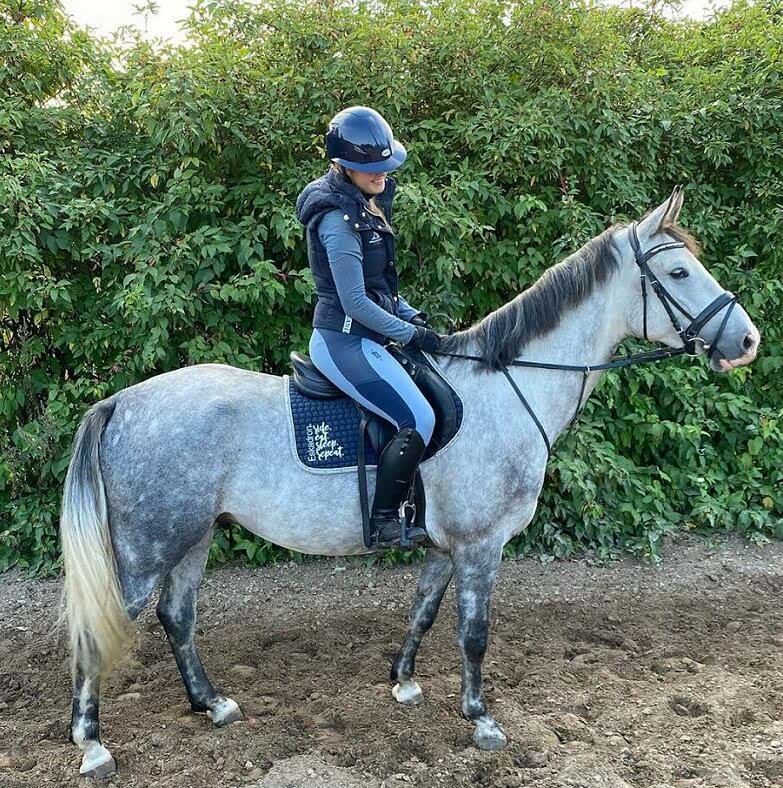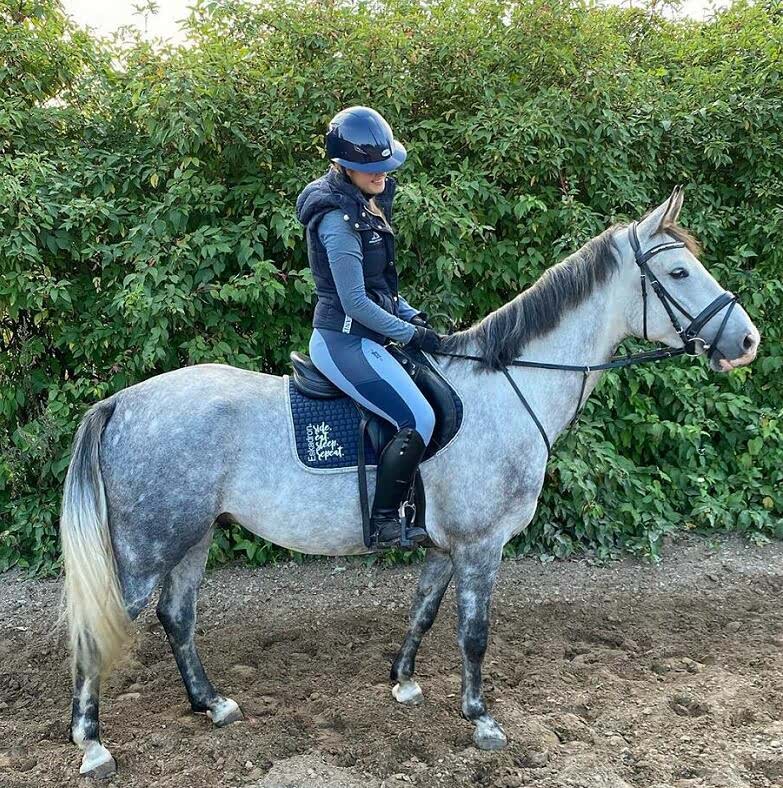 Horse-riding is another of the hobbies for women that never goes out of favour – especially amongst those who had riding lessons as a girl.  Or maybe you always wanted riding lessons, but never got the chance!  Well, maybe now's the time to fulfil your fantasy of riding out in the countryside on horseback!
Many women find the complete sense of freedom they get whilst riding is the best psychological treatment in the world!  Spending time in the countryside and being around animals is known to be very calming, especially to city gals who are cut off from the many benefits of our natural world.
You don't need to buy a horse to get involved in equestrian events like local gymkhanas or horse shows, either.  It's a world away from most women's daily grind and a great way to keep in shape, too!
Art – nail art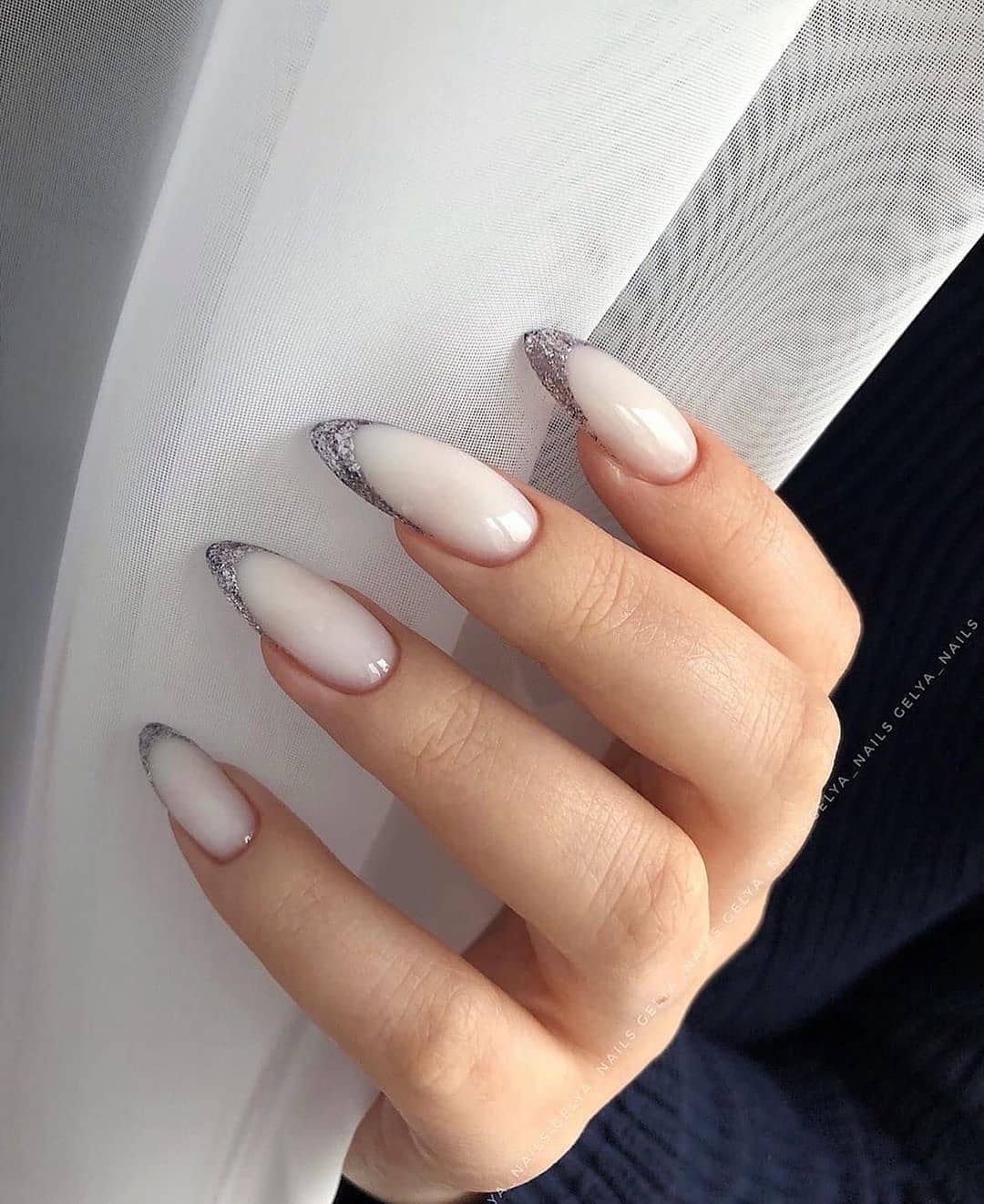 Creating art is one of the hobbies for women that covers a huge range of activities.  For example, you may not have any interest in taking up oil painting, but if you type 'nail art' into a search engine you'll discover millions of imaginative ideas for creating tiny works of art on false nails.
False nails and nail art have inspired millions of women to express their creativity for the very first time, in ways they never even thought of before!  It's one of those hobbies for women you can do at home and without having to buy any new equipment.  You can learn how to create fabulous nail designs online and then do them on your own, or your friends', nails.
Art – sketching and painting pictures
On the other hand, if you're looking for a hobby that helps you meet new people and gives you some training in how to draw and paint pictures for home decoration, get in touch with your local further education college or university.
Art courses for complete beginners are very popular and aimed at giving people the skills to express themselves through sketching and painting.  No talent or ability is required or expected – so this is another of the hobbies for women I can highly recommend as a way to have some 'down-time' from your worries.
Art classes are simply there to allow people to do something completely different, in the company of a new group of friends.  No-one expects you to be able to draw or paint already, it's just another of the many enjoyable and very therapeutic hobbies for women that are always popular.
Pottery and ceramics
Another idea that may take you in a completely different direction from your daily grind is learning how to make ceramic/clay pots at a local college class.  If you've ever tried to 'throw' a pot using a spinning pottery wheel and a lump of wet clay, you'll know that it can leave you all hysterical with laughter!
Cooking
Although some women hate the burden of cooking every day, it's also one of the most creative and satisfying hobbies for women or men.  Learning how to cook meals from scratch can make a lot of difference to your health and studying good nutrition is something you can share with your romantic partner, friends and children.
Or you may choose to develop a speciality, like tradition bread-baking, cake decoration, Thai cuisine or making pies.  You can get plenty of instruction from online videos and even 'cook-along' with the person in the video, which makes it easy to know exactly how to do each step.
Singing
If you love singing, but aren't blessed with a perfect voice – it doesn't matter in the least these days.  There are many choirs that just exist to meet up and sing modern songs together every week, just because community singing is fun!
It's also easy to get Karaoke tracks online from YouTube, so even if you just get your family and friends together for a singing session once a week, this is another of the hobbies for women that doesn't have to cost a penny, but does you a world of good!
If you do have a good singing voice, then think about joining a local choir, an amateur dramatic society that does musicals or a light-opera society?  My father enjoyed being part of a local light-opera society for years and the rest of us loved seeing the concerts and operettas they performed.
Running
If you find you have a lot of surplus energy, think about taking up running.  It's one of the fitness-oriented hobbies for women that just needs a pair of running shoes to get started.  Many women find that running actually calms them down and helps them feel more relaxed, so they enjoy a restful night's sleep.
Take a friend or two with you and you can make it a social occasion with a coffee and a chat after the run.  If you find that you really enjoy this hobby, maybe you'd like to join a local running club and take it up more seriously.  Several of my female friends like to train and run marathons and triathlons at the weekend, as an antidote to their office jobs which mean they're sitting down for most of the day.
Swimming
If, like me, you've been avoiding swimming pools for years, because you find tight swimming costumes very unflattering and uncomfortable – read on!  The swim-dress or swim-top-and- shorts may be just what you've been waiting for to get you back into the 'swim' of things.
I've just bought a very flattering swim-top and shorts (see picture above) and a swim-dress that doesn't make me look and feel like an undignified 'sausage' crammed into a skin that's too small!
Swimwear has changed a lot during the last few years and the swim-dress may be what you need to give you the confidence to take up swimming or aqua-robics in your local pool.  Just go to http://stores.ebay.co.uk/starfashiondirect/ or your country's eBay and type in: swim dresses and you'll see lots of flattering swimwear that covers more of your body and lets you feel more self-confident.
Starfashion direct in Australia is by far the cheapest and I've bought 3 swim outfits from them online, that are well-made and good quality stretch fabric. Just remember that the sizing is for Chinese women, so order one size bigger than you normally wear.
Swimming is another of the hobbies for women that is good for mind and body and you just need to phone or call-in at your local pool to find out their schedule for aqua-exercise or women-only sessions, (free of screaming kids running about and jumping in all over the place!)
Scrapbooking
Making a scrap-book of pictures you've cut out from magazines, because they're interesting or pretty is another of the cheap, but absorbing hobbies for women and girls that's made a big come-back recently.
You can find out about buying beautiful vintage decoupage scraps online and join a scrap-swap community online. Or make a memory scrap-book of your life, the places you visit or the countries and landmarks you're planning to visit one day.  Some women make a scrap-book of pictures of their favourite celebrity's fashion style, hairdo's and interesting tattoos, so they can copy a particular outfit, pair of shoes or haircut. Or you might enjoy making a scrapbook of your favourite singer or band and chart the progress of their career.
Jewellery Making
Jewellery-making is one of the hobbies for women that's part of the big upsurge of interest in crafts.  The economic down-turn has made us all more aware of the money we spend on personal accessories and you'll be amazed how easy and cheap it is to buy jewellery-making supplies online and make your own stuff!
I love the way jewellery has become one of the multi-media crafts, for example, making a bracelet from a strip of vintage flowery fabric and then sewing on your own selection of 'charms'.  This could be anything you can find at the back of your jewellery box, like single earrings, your grandma's old brooches, or even a pretty vintage button or two!
Boho jewellery like this really allows you to be inventive and make something you can be proud of, for next to nothing and a happy hour spent putting it together.  I sometimes buy broken jewellery from charity shops for a few pennies and then use it in my DIY necklaces, bracelets or anklets.
Plus take a look online at brooch bouquets like the one above, trendy brides are carrying DIY brooch bouquets instead of the traditional floral bouquet!
Wine Making
This was one of my favourite hobbies, for women or anyone else, for years!  I specialised in fruit wines made from whatever fruit was on special offer (or free because it was just starting to spoil).  You just need to buy a few items to get started, like a demi-john (or you can use an empty 5 gallon water container for free), a special cork and tube to allow the gas to escape whilst the lovely wine is developing and some wine yeast.  Everything is available from local pharmacies.
I had a great book full of simple wine-making recipes when I was a devoted wine-maker, but nowadays you don't need to buy a how-to book, just use the internet for wine-making guides and recipes!
Wine-making clubs
If you fancy meeting new folks as part of your hobbies for women project, check to see if there's a local, amateur wine-making club you can join.  I've never actually been a member of a wine-making club, but I was fortunate enough to go to one of an amateur wine-making club's social activities.
It was a 'barn dance' with a professional 'caller' who shouted out the steps, so everyone could join in.  Every table had a selection of free wines and spirits made by the members and it was one of the best night-outs I've ever had!  So wine-circles are a good place to make new friends with sociable people in a relaxed atmosphere, whether you're looking for hobbies for women, men or couples!
Wine-tasting
If you prefer the drinking of fine-wine to the making of country wines, then my selection of popular hobbies for women must include wine-tasting.  Learning about fine wine, types of grape and methods of production can be a fascinating hobby.
You're more likely to find wine-tasting activities in a city, where wine-sellers, restaurants and luxury hotels often organise wine-tasting events as part of their marketing effort.
You can find out about these by asking at a specialist wine-seller or phoning local hotels/restaurants.  If you can't find a wine-tasting event, get a group of friends together and ask a local hostelry to provide one.  They should jump at the chance to gain a group of diners interested in learning about fine wine!
And if you get really interested in fine-wines, there are lots of holidays geared to touring famous wine-producing areas and bodegas.
Track Driving
If your idea of hobbies for women is more focussed on pushing yourself to the limit of your physical abilities, consider the thrill of racing-track driving.  Many race-tracks offer track-driving day packages and if you try it and find you like the excitement of no- speed-limit driving, there are clubs you can join, too.
Knitting
The ancient art of knitting is enjoying a massive return to popularity as we seek out environmentally friendly ways of life.  Knitting is one of the practical crafts that's incredibly popular around the whole world and not just as one of the traditional hobbies for women – many men enjoy knitting, too.
If you're looking for hobbies for women that also have a practical use, learning to knit is a very attractive idea.  You can find lots and lots of how to knit guides and YouTube video demonstration/classes online.  Keen knitters find it a very relaxing hobby, but as you progress in your ability, you can also enjoy the intellectual stimulation that a new and more complex pattern undoubtedly provides.
There's nothing like the pleasure of finishing a comfortable, warm and fashionable knitting design.  If you still think of knitted garments as a bit old-fashioned, you need to update your ideas, as the new generation of knitting-pattern designers offer some fabulously trendy and fresh knits.
Gardening
Gardening is another of the most popular hobbies for women and even if you haven't actually got a full garden, with containers and vertical growing methods, you can still get a lot of pleasure from this activity.
I love growing flowers and plants from seeds, like Lavender and Petunias, to enjoy in pots placed on my first-floor balcony.  Alternatively, you can grow indoor plants from seed, such as Coleus, which have lovely coloured leaves and will germinate easily indoors at any time of the year.
Whether you're growing lettuce and chives on a patio, or cultivating a council allotment full of vegetables, getting in touch with nature in this way is a great way to 'switch-off' your stress.
Photography
Now that digital cameras are so affordable and processing of photos can be done at home, this is one of the hobbies for women that doesn't require a lot of cash, but can be incredibly fulfilling.
Local colleges offer beginner courses in photography or you can find plenty of information to get you started online. With Facebook and individual blogs being so easy to set up and use to showcase your photos, the art of photography has become incredibly popular.
Learn to Play a Musical Instrument
I had piano lessons as a child, but gave it up when I was weighed down with homework at senior school.  Later, I went on to have piano lessons as an adult and enjoyed working towards my first piano exams.  I can't claim to have had much talent, but I found it interesting at the time, when my job was just so boring and I needed something extra to do.
It used to be thought that maybe your first 15 – 20 years were the time for learning and after that there weren't many opportunities to learn new activities!  However, with the realisation that life-long learning is not only possible, but desirable, to keep your mind in good shape, many more adults are learning to play a musical instrument for the first time.
So if you're thinking about musical hobbies for women, now is the time to choose your instrument and start learning!  Again, I repeat that it doesn't matter if you are all fingers and thumbs, what matters is the fact that you'll be doing something you've always wanted to do!  Hobbies for women are all about trying new things to see if you like them – or not!
Candle Making
This is on my own list of hobbies to do when I've tired of my current favourites. And last Christmas, I found a very good candle-making kit on Amazon which I gave as a gift to a friend who enjoys craft hobbies for women.
It was a great success and my friend had loads of fun making and personalising a batch of candles!  Afterwards, she got really interested in making candles from scratch with bees-wax and in lots of different shapes, scents and colours, all from reading 'how to' guides on YouTube.
Volunteering
If you love to feel your using your spare time in a useful way to help others, there are so many opportunities for making volunteering one of your hobbies.  For women who find they have extra time on their hands, or who just want to get involved in local charitable organisations, volunteering is definitely one of the popular hobbies for women.
If you're not sure what exactly you could do to help, why not sit down and make a list of local charities and then phone them to have a chat about possibly joining them as a volunteer.  They will explain what sort of skills or general help they need and you can decide what suits you best later.
From chopping veg and making soup at a local soup-kitchen, to organising tinned food donated to a Food Bank, or serving in a charity shop, your contribution to others will be greatly valued and bring you into contact with lots of new people.
Walking at home
Completing the walking exercise we all need to do can sometimes seem impossible.  But 'walking at home' is perfect for anyone who doesn't want to go outside in bad weather or who lives in a city environment.
On YouTube you can get started on a walking exercise that is the equivalent of 1 mile, 2 miles or longer if you use this link: https://www.youtube.com/watch?v=KCe3ZS7pAC4  or type in    Lesley Sansome:  1 mile walk.
I use these videos myself and find them really useful to help me get in some 'hobby walking exercise' at home!  What I've also found online are free filmed walks you can watch while you do your home-walking, so you can feel as if you are taking a walk around e.g. the modern city of Sydney, Australia, or a walk through a forest in Peru or you can go walking along a Caribbean beach!  Look on the internet for free treadmill films.
Home-walking and 'exploring the world' has become one of my favourite hobbies. For women who want a cheap fitness activity – that's also an interesting hobby to do at home – this one is hard to beat!
Online Games
Online gaming is one of the new 21st century hobbies for women, brought to us by the internet, so you can enjoy this activity at home.
Each game tends to have its own community chat forums so you can swap opinions, learn new strategies and compete with high-scoring players from all around the world.  It's certainly not restricted to war-games and aggressive stuff, which get the most publicity.
There are brain-challenging games, 'develop your logic' games and plenty of intellectual games, too. I like to play Scrabble online, because I haven't got anyone who'll play it with me in real life!
Take your time and do some research to find the type of game that piques your interest – there's a vast range of games to choose from – so selecting and trying out your favourite online games could turn into a hobby in itself!
Caving
Pot-holing is a very popular hobby, even though it doesn't feature in the media very often.  Also known as caving, it's best described as exploring the world underneath our feet, which can be incredibly beautiful and strange.
It's one of those hobbies for women that demands a lot of care and concentration as you inch your way along some very narrow tunnels, that can then open out to vast halls and underground 'lakes'.  Every cave is a new adventure and you can find out more about pot-holing from local clubs with a website online.
Host Board Game Parties
If you like having friends over to your home, but aren't keen on just hosting dinner parties, then having Games Night parties may be perfect for you!
The traditional board games such as Cluedo, a murder mystery game, or Monopoly, the classic wheeler-dealer game are still a lot of fun and make for a great evening's entertainment away from the passive pursuits of watching T.V. or the internet.
Board game parties are quite a popular choice as hobbies for women, as they are something that all ages and genders can enjoy together!  I played Dilemma board game at a friend's house recently and we talked and laughed about the dilemmas and our reactions to them for hours!
There is a wide choice of games to choose from including Trivia, Scrabble, Betrayal at the House on the Hill and guessing games based on participants doing a quick sketch.  Plus Amazon also showcases a number of fresh, new board games every year.
If you and your friends have children, this is a great hobby because you can all join in and play a variety of games together.  Order a pizza or take-away and open a couple of bottles and you've got a great hobby that includes everyone in the fun!
Investigate your family tree
Encouraged by the shows on TV investigating the family trees of celebrities has made more people than ever interested in this fascinating hobby.  Of course, now that we have the resources provided by the internet, this is another of the hobbies for women that is gaining in popularity every year.
It's a hobby that requires time and patience as you unravel the time-line of your family and maybe ask for help from distant relatives, but women who do this hobby say it's very rewarding.
You can often get a good start by tracking down your relatives via Facebook or Linked-in!  I was recently contacted via my Linked-in page, by a second cousin living in another country, who was curious to find out more about his deceased mother's side of the family.
I hadn't seen him since he was a little boy and it was very nice to be in touch with him as an adult and see photos of his own family!
I do hope some of my suggested hobbies for women have captured your interest and inspired you to spend a few hours a week doing something you truly enjoy!