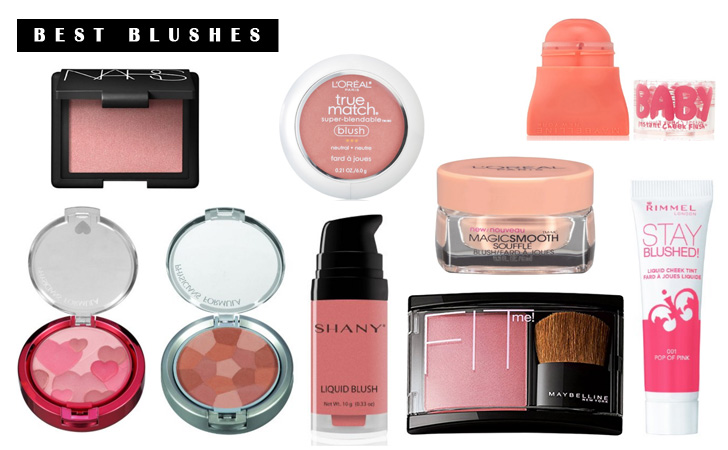 Blush is a vital part of any makeup look. It brightens your skin and helps add a pop of natural color to your face that causes you to appear younger and happier at all times. Some blushes, however, can be chalky, greasy, excessively shimmery, or even too colorful. Finding a good blush takes effort and patience that most of us don't have the time to invest. Fortunately for you, we've gathered a list of the top ten best blushes in order to help you achieve the bright, illuminated natural color you've always hoped to find in a blush.
1. Maybelline New York Fit Me! Blush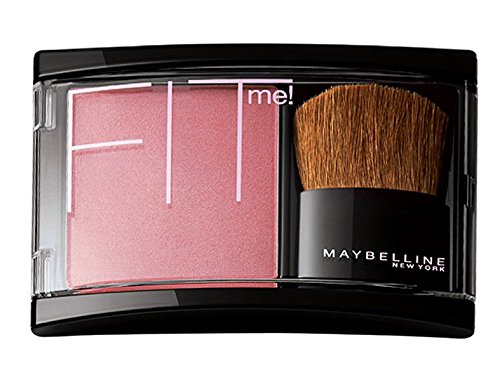 This blush from Maybelline New York is a lightweight powder formula. It blends easily into your skin in order to help you achieve a bright finish that enhances your natural color without looking fake or overdone. The blush never feels heavy on your face and allows your skin to breathe and feel fresh throughout the day.
The Maybelline New York blush comes in a small compact that is effortlessly transportable for easy application while on the go. The compact case includes a miniature blush application brush with soft, sturdy bristles that allow you to apply the blush when you're out and about without worrying about towing an extra brush along.
2. Physicians Formula Powder Palette Blush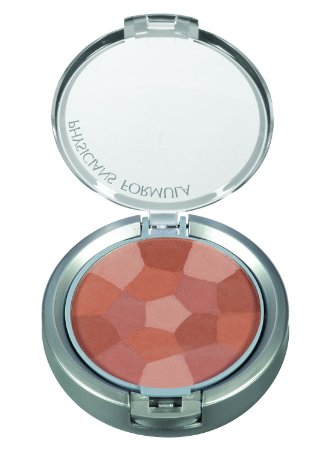 This powder blush from Physicians Formula includes multiple separate shades of blush within a single compact. The separate shades within the compact are specially formulated to create a beautiful natural glow that accentuates your existing beauty when blended together and applied to your cheekbones.
The blush is an ideal blush for oily skin and sensitive skin. It is formulated without oil and is non-comodegenic, so it will not cause breakouts or clog your pores. This powder blush is also hypoallergenic and does not include any synthetic fragrances in order to prevent causing painful irritation to sensitive skin complexions. The blush applies and blends smoothly and feels velvety soft on your skin all day long.
3. SHANY Cosmetics Paraben Free HD Liquid Blush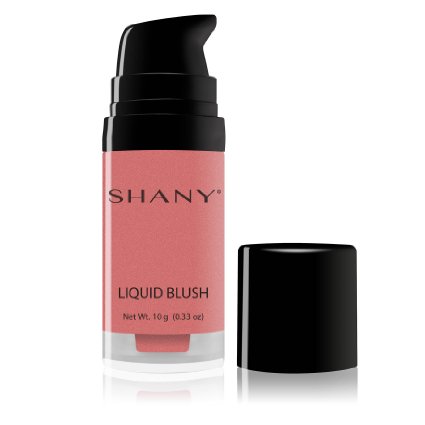 This special liquid blush applies and blends into your skin like a soft cream but, after you apply it, it dries into a beautiful glowing powder finish that never looks greasy or feels heavy. This product is formulated to act as a highlighter as well as a blush; it has a very subtle shimmer that helps bring a dewy and radiant glow to your cheeks when applied.
The SHANY Cosmetics blush is great for your skin. Once it is applied, it hydrates and conditions your skin to leave it feeling soft, healthy, and moisturized even after you remove the blush. This blush is excellent for sensitive skin because it is formulated without any harmful and potentially irritating parabens.
4. L'Oreal Paris True Match Blush – best blushes for fair skin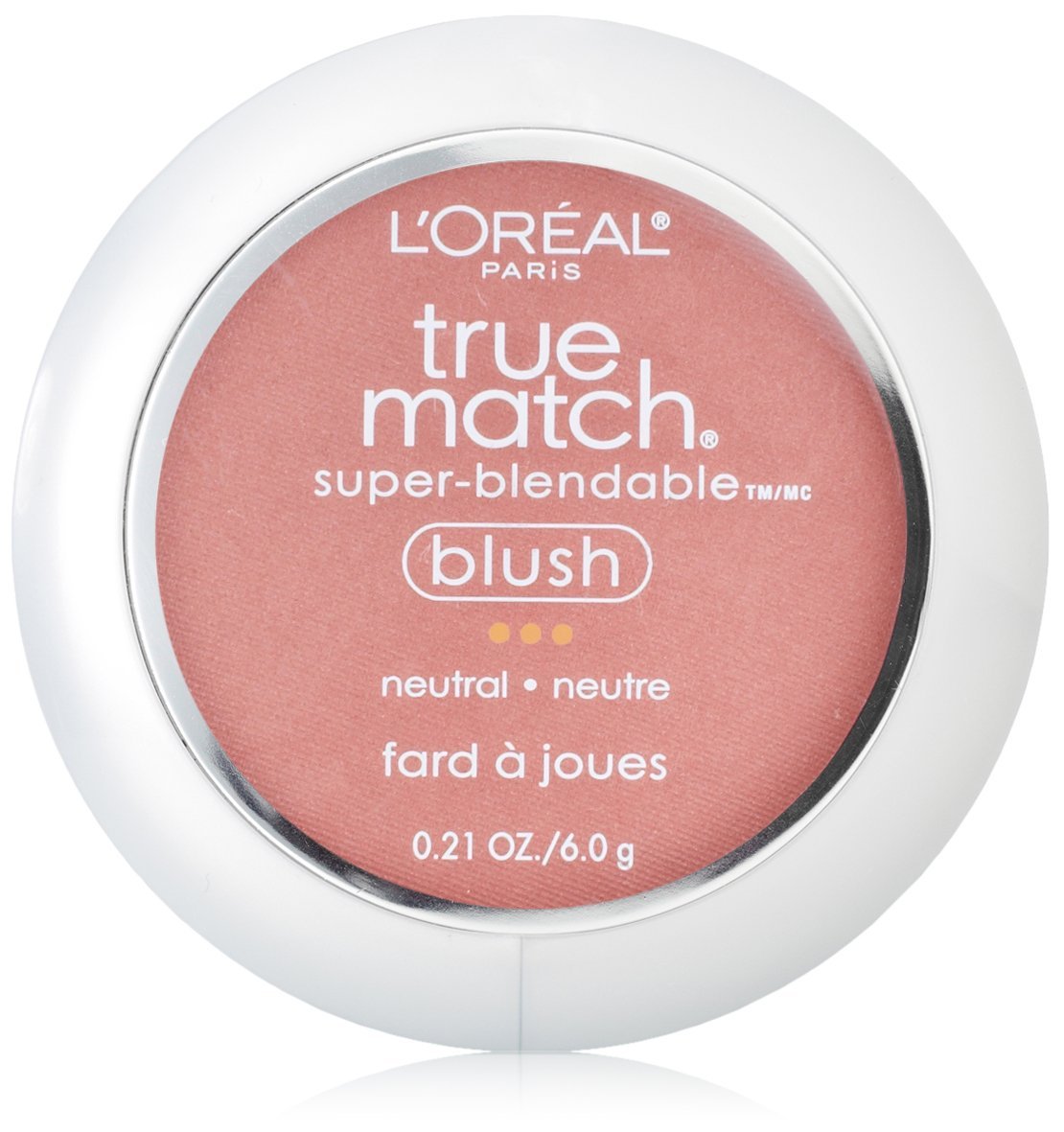 This powder blush from L'Oreal Paris is a super-blendable blush that helps you create a natural pop of color on your skin. The blush blends easily into your skin for a velvety smooth and natural finish. As you blend it into your skin, the blush blurs blemishes, visible signs of aging, and other imperfections without looking or feeling thick or chalky.
It can be difficult to find a blush that flawlessly complements your skin tone. This L'Oreal Paris powder blush makes this matching challenge much easier. Once you apply it to your skin, it neatly blends in to match your unique skin tone and undertones in order to appear completely natural.
5. L'Oreal Paris Magic Smooth Soufflé Blush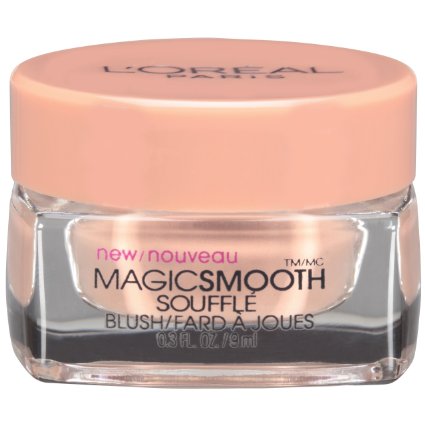 This blush comes in a unique soufflé formula. It is not a powder, and it is not a liquid. Instead, it is somewhere in between as a soft and bouncy cream. The blush is air-whipped to create its incomparable texture. This blush soufflé is ultra lightweight and blends easily into your skin to create a smooth and flawless tinted finish.
The L'Oreal Paris blush is formulated with special Mati-Crystal technology. This formulation helps the blush reflect light that hits your face to illuminate your skin for a natural and colorful glow that lasts all day long.
6. NYX Cosmetics Powder Blush – best blushes for acne prone skin

This beloved blush from NYX Cosmetics is a top-quality powder blush formula. It is richly pigmented and creates a bright pop of color on your cheeks that can be blended for a natural glow or built up for an intense and colorful finish. The high pigmentation of the blush also helps it last all day long without fading away or melting down your face.
The blush is shaped in a special textured quilted design within its compact. This quilted design helps the blush distribute more evenly into your brush and therefore apply more smoothly to your skin. This is a perfect blush for olive skin.
7. Rimmel Stay Blushed Liquid Cheek Tint

This liquid blush from Rimmel offers a natural tint of color to add life and luminescence to your cheeks without making you look like a clown who has escaped from the circus. The blush is very easy to blend and smoothes seamlessly into your skin. It also has a lightweight formula that never makes your skin feel weighted down or greasy.
As an added bonus, the blush formula is also extremely long-lasting. It will stay on your face for up to twenty-four hours after you apply it without fading, melting, or settling into fine lines or pores. This is one of the best blushes for medium skin.
8. Physicians Formula Happy Booster Glow & Mood Boosting Blush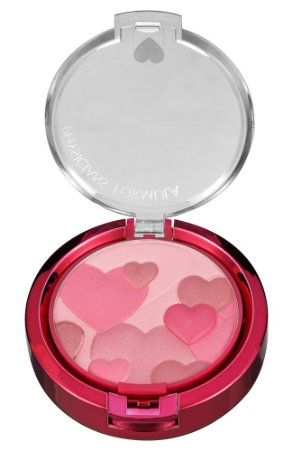 This blush from Physicians Formula offers a benefit you don't hear advertised in every cosmetics product: happiness! The powder blush is infused with natural plant extracts that help lift up your mood and make you feel automatically happier. Whether or not these plant extracts truly make much of a difference to your mood hasn't been officially concluded, but the bright beauty of this blush alone is sure to get you looking on the bright side of life.
The blush provides a radiant and colorful glow to your cheeks. It is a natural formula that is great for sensitive skin; the formula is hypoallergenic, non-comodegenic, and is free of parabens to prevent irritation.
9. Maybelline New York Baby Skin Instant Cheek Flush Blush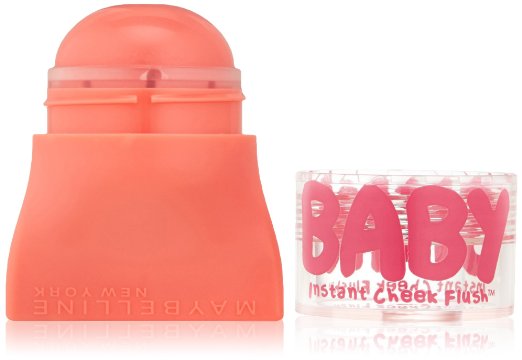 This blush comes in a unique tinted gel formula that provides smooth and bright color to your cheeks. It is an ideal blush for all skin types. The blush hydrates dry skin but does not add grease or shine to more oily complexions.
The gel blush comes in an easy stick formula that you can effortlessly blend into your cheeks exactly where you want it to go. The blush is easy to blend and smoothes seamlessly into the rest of your skin for a natural finish with a pop of pinky color.
10. NARS Blush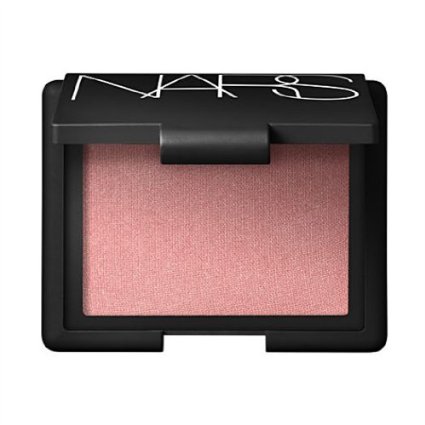 This original blush from NARS is a simple formula that effortlessly enhances the natural color of your face for a glow that is out of this world. The blush is available in a broad range of colors to flawlessly complement any skin tone.
The NARS formula is created with transparent pigments. These pigments allow the blush to provide a shimmery, sheer touch of color without looking too unnatural or heavy on your skin.
Good blush can be hard to come by, but there's no need to go without the tinted radiance you've been craving. Peruse the list above to discover the top ten best blushes that are available on the current makeup market.