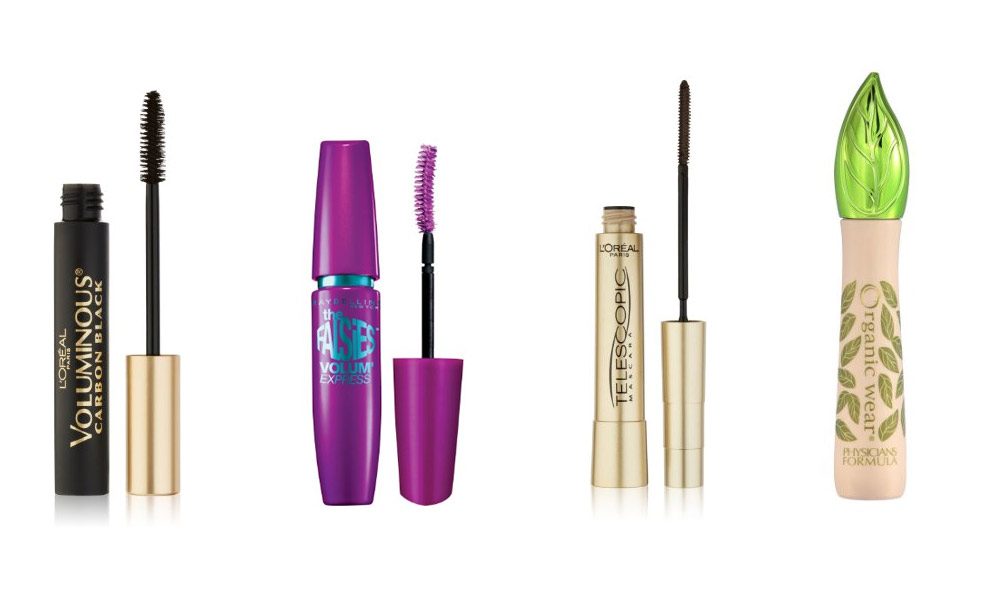 Mascara is a beauty essential. It makes your eyelashes look longer and darker and your lash line appear thicker. Mascara also helps frame your eyes to enhance their natural beauty and brighten their color. However, all mascaras are not created equal and great mascara can be difficult to find. The trouble is, countless mascaras sold today are prone to flaking, running, drying out quickly, and many other glitches and challenges that are enough to frustrate any beauty lover. To help you out on your quest to find the perfect mascara for you, we've created a comprehensive list of the top ten best mascaras this year.
10. L'Oreal Paris Voluminous Original Mascara

This mascara from L'Oreal Paris is a unique formula that quickly thickens and volumizes your eyelashes with only one application. There is no need to apply multiple coats of this mascara in order to achieve noticeably thicker and fuller eyelashes. With only one coat, this mascara's special formula plumps your lashes to up to five times their natural thickness.
The L'Oreal Paris mascara is an excellent volumizing mascara that applies evenly and leaves your eyelashes feeling soft and smooth instead of dry and flaky. The mascara won't flake or smudge all day long. This mascara is also a great mascara for sensitive eyes; it is ophthalmologist and allergy-tested and is ideal for those who wear contact lenses or have eyes that are prone to painful irritation.
9. Maybelline New York The Falsies Volum' Express Washable Mascara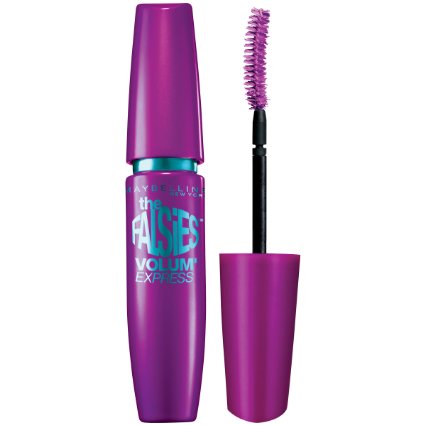 This mascara from Maybelline New York helps lift and separate your eyelashes upon application to plump and volumize them to the level of fake eyelashes without the hassle and expense of using falsies. The mascara has a special pro-keratin fiber formula that thickens your eyelashes up to eight times their natural volume without flaking or clumping.
The mascara features a special spoon-shaped brush and a flexible wand that bends easily without snapping or warping. This unique brush shape and wand construction allows you to thoroughly and neatly coat more of your eyelashes in the mascara, especially your corner lashes that are often missed, without smudging your mascara and making a mess.
8. Elizabeth Mott It's So BIG Volumizing Mascara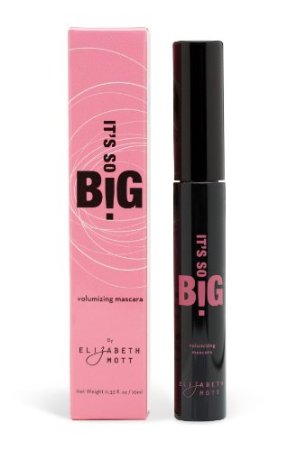 This mascara by Elizabeth Mott is formulated with a unique brush that is shaped like an hourglass. This hourglass-shaped brush helps deliver the perfect amount of mascara to each and every one of your eyelashes in order to achieve an even look that doesn't appear clumped or cakey.
The mascara is a great lengthening mascara that curls your eyelashes while adding volume and length to them. This product is also extremely long-lasting. It is resistant to sweat and will not smudge or run even if you wear it all day long.
7. L'Oreal Paris Double Extend Beauty Tubes Mascara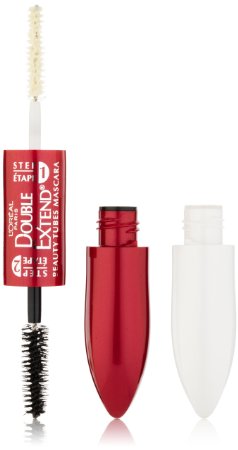 This mascara from L'Oreal Paris is a dual-ended product that contains both a dark mascara and a mascara primer within one tube. The base coat mascara primer is a white formula that helps thicken and volumize your lashes before you apply the colored mascara to them. Then, the tinted mascara top coat helps lock in rich color to your lashes while thickening and extending them further.
The L'Oreal Paris mascara not only makes your eyelashes look better; it strengthens and nourishes them as well. The mascara primer base coat is infused with Ceramide R and D-Panthenol that help strengthen and protect your lashes to promote lasting growth.
6. Covergirl Clump Crusher Mascara By Lashblast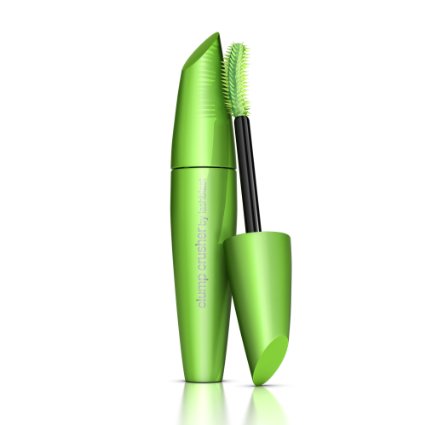 This mascara from Covergirl is aptly named because it effectively combats and resists clumping to help you achieve smooth, soft, natural-looking lashes with extra volume and length. The mascara is waterproof and adds two hundred percent more volume to your eyelashes without clumping or looking fake.
The brush applicator included with this mascara has a unique curve that helps you effortlessly apply more product to all of your eyelashes evenly. The brush also includes a built-in fine-toothed comb that helps you apply the mascara to your eyelashes without creating clumps or dry flakes.
5. Mia Adora 3D Fiber Lash Mascara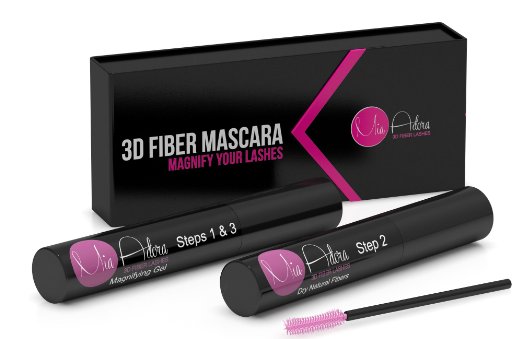 This mascara is the ideal mascara for short lashes. It is designed specifically to maximize the natural length and thickness of shorter, thinner eyelashes in order to create a naturally longer and volumized appearance. This product includes one tube of wet magnifying mascara gel and one tube of dry micro fibers to help you get the most volume and length out of your natural lashes.
The Mia Adora mascara is smudge-proof and waterproof. It does not flake, clump, run or smudge during wear. This mascara is formulated with all-natural and non-toxic ingredients that make it a perfect mascara for sensitive eyes. The natural ingredients in this product help permanently strengthen and condition your natural eyelashes while you wear the mascara.
4. Physicians Formula Organic Wear 100% Natural Origin Mascara

This mascara from Physicians Formula is the perfect mascara for sensitive eyes. It is entirely hypoallergenic and is specifically designed to be safe and soothing for those who have sensitive eyes or wear contact lenses. The mascara can be worn all day long without irritating even the most sensitive eyes.
The Physicians Formula mascara is formulated without any harsh chemicals that can cause painful irritation to your eyes and the skin around them. The mascara's brush also comes with special plastic bristles that are incredibly gentle and soft in order to to prevent irritation to your eyes.
3. Benefit Cosmetics Roller Lash Mascara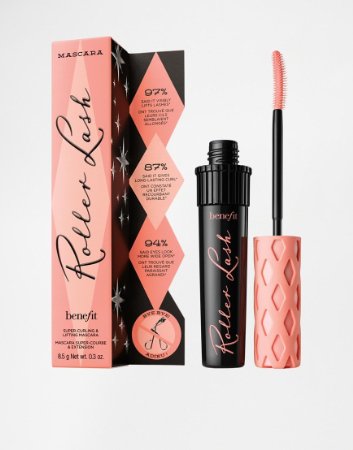 This mascara from Benefit Cosmetics is a great mascara for short lashes. Its special Roller Lash brush is equipped with tiny hooks that help lift, separate, and curl even the shortest and straightest of eyelashes.
The mascara is specially formulated to contain provitamin B5 and serine. These ingredients help condition your eyelashes while you wear the mascara in order to promote natural strength and growth.
2. L'Oreal Paris Telescopic Mascara

This mascara from L'Oreal Paris is an excellent lengthening mascara. It is designed to increase the natural length of your eyelashes by up to sixty percent with only one application.
The included flexible precision brush separates your eyelashes to increase their length without clumping or flaking. This unique brush has a flat side and a comb side. The flat side of the brush lengthens your eyelashes while the comb side of the brush separates your lashes and ensures an even distribution of mascara.
1. Too Faced Better Than Sex Mascara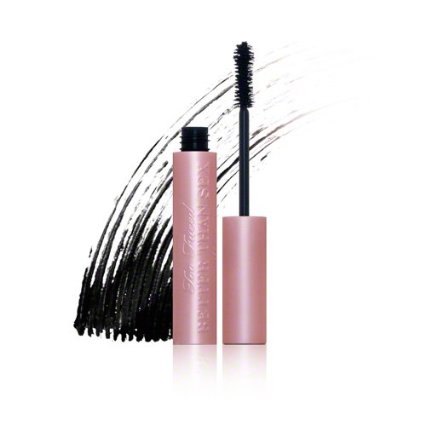 The title of this mascara from Too Faced makes a pretty bold statement, one which the product absolutely lives up to. You only need one single coat of this mascara to achieve lashes that look full, defined, and extended while still maintaining a natural appearance.
This mascara is infused with acacia senegal tree extract that helps moisturize, volumize, and curl your eyelashes in order to prevent irritation to your eyes and improve the appearance of your lashes. The mascara's formula also includes peptides to create intense color as well as film-forming polymer that extends the lifespan of the mascara to ensure that it lasts all day long without smudging or flaking.
Great mascara is a must-have beauty product that can be challenging to obtain. Instead of sorting through the countless sub-par mascaras that are currently available, peruse this list to discover the top ten best mascaras of this year.