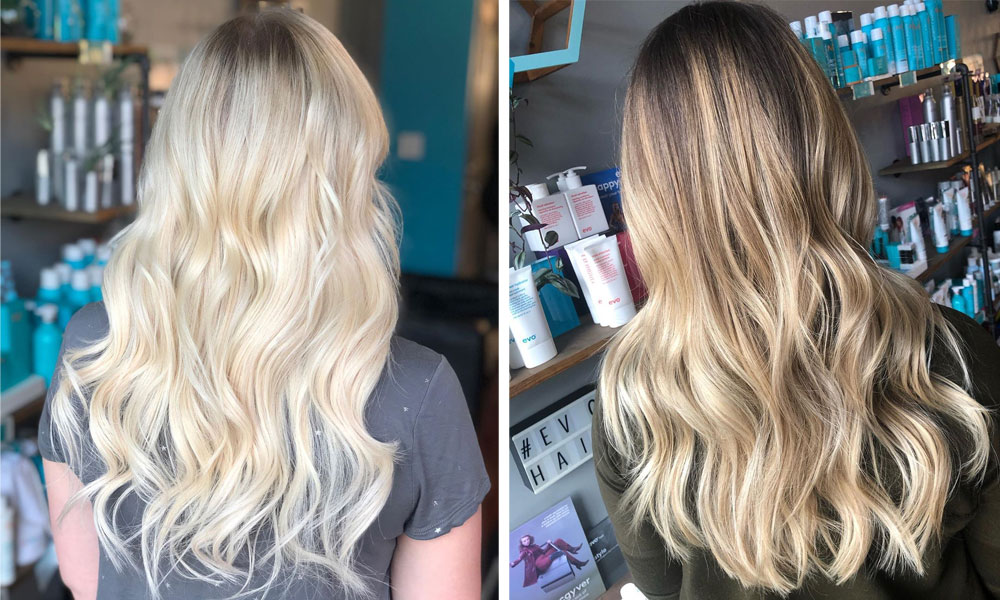 Brighten up your mood with one of these flattering, 'blonde bombshell', balayage hairstyles! Long, blonde ladies are enjoying the huge variety of hair color options on offer right now! From Nordic, neutral blonde to soft, bronde color designs there's a perfect shade of beautiful blonde for everyone right now! The key to success is choosing the correct shade to enhance your natural skin tone. And to keep your hair in tip-top condition, avoid lightening your hair by too many tones. It's better to have a shiny, natural-looking blonde hairstyle that's soft to the touch, than a stiff, over-processed look.
Choose your best, makeover balayage from these fabulous, top trends!
1. Natural Nordic blonde balayage hairstyle for long hair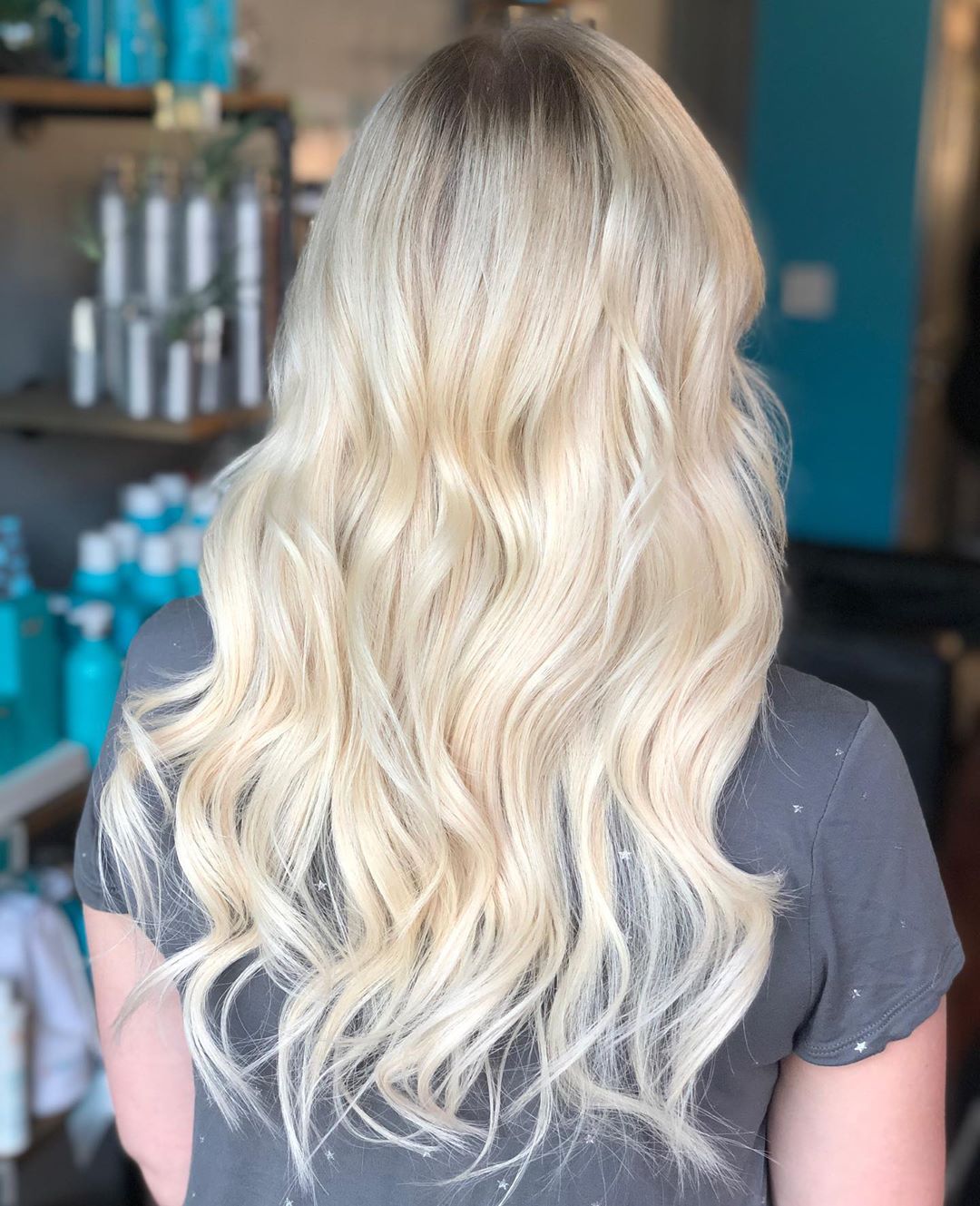 Play the 'natural blonde' card for a youthful vibe that matches a minimum makeup look. These cool shades of light honey blonde and ivory blonde, show how beautiful fair hair can be after a trip to the salon. Loose waves and a relaxed finish are emphasized by the honey-blonde balayage applied in a subtly blended technique.
Soft ash-gray roots add to the multi-dimensional color effect. Be prepared to be the center of attention with this amazing color choice for cool/neutral under-toned skin shades!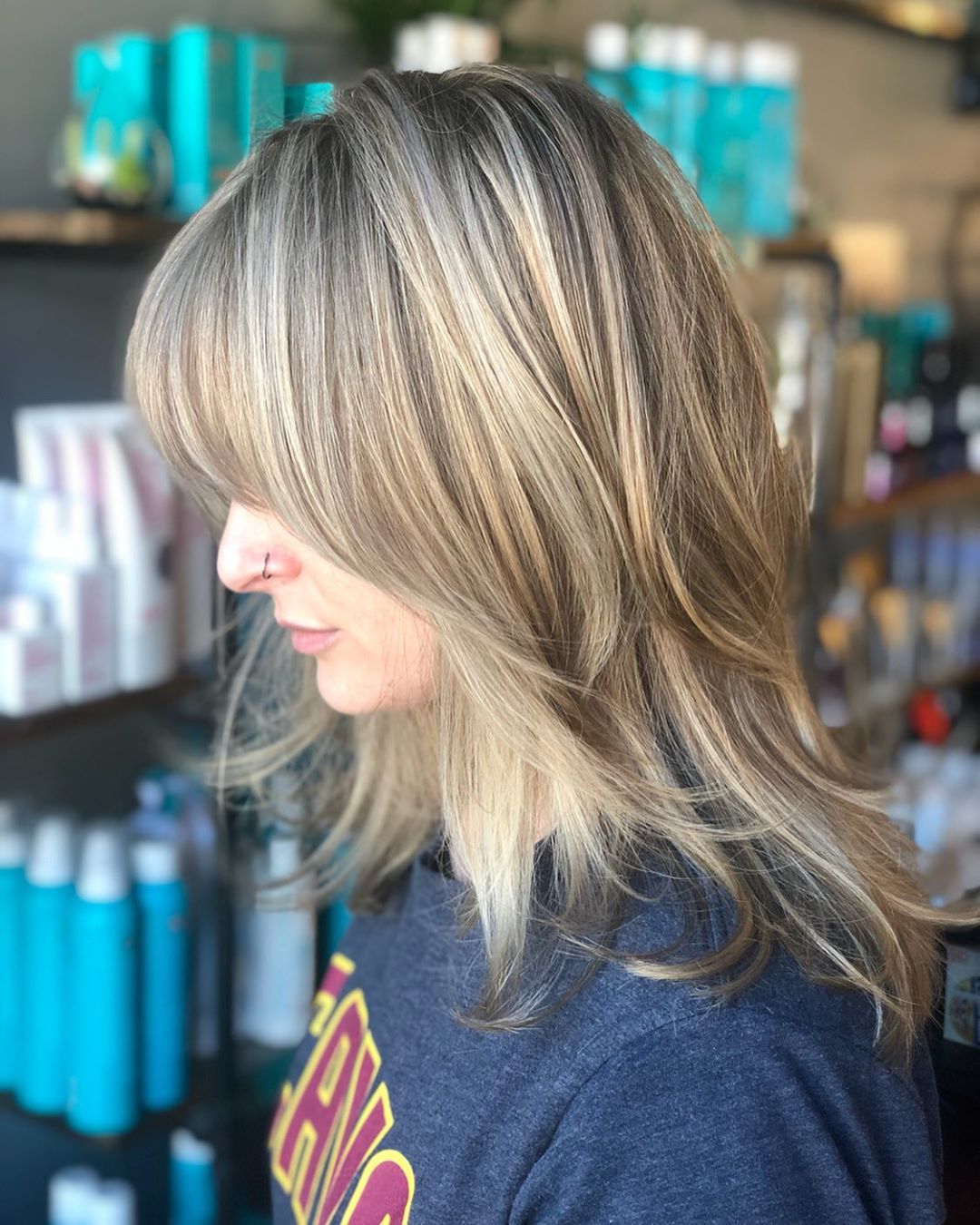 This beautifully executed beige/ash-blonde long hairstyle is a multi-dimensional delight! You can get this look from adding carefully applied, narrow, balayage highlights in beige and ash-blonde onto a dark-blonde base. It's a great haircut for fine to medium textured hair, as long layers retain the thickness of your hair. And the subtle blend of blonde balayage colors creates a trendy, 3-dimensional effect. Light ash-brown accentuates spiky tips in a casual, easy-wear haircut! You can find more medium length hairstyles here.
3. Glam mid golden-blonde balayage on deep waves

This glamorous look is perfect for projecting a sophisticated image! It's casual enough to be completely fashionable right now, but carries that irresistible hint of Hollywood style. The balayage shades range through light honey-blonde, gentle ash-brown shades and soft pearl-white. We absolutely adore how deeper, golden blonde accentuates the depth of those sinuous waves. Light ash-brown roots give a gentle contrast in a very classy, special occasion, balayage hairstyle!
4. Best blonde balayage for long fine hair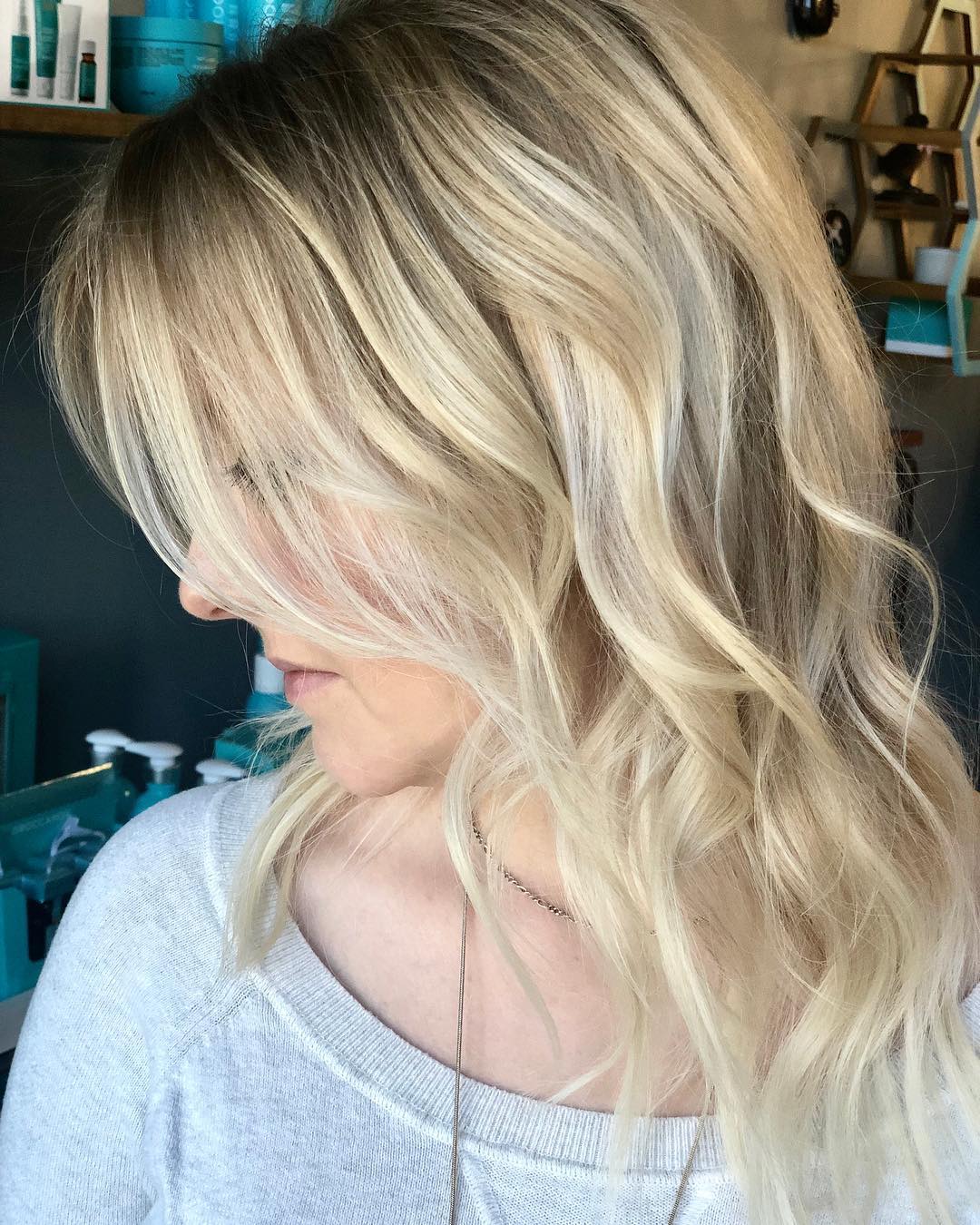 Fine hair can end up looking thin and wispy when worn in a long haircut. But with a clever cut and intertwined, defined waves you can make your hair look a lot thicker. This is another high fashion melange of beautifully natural cool, blonde shades. And the contrast between underneath layers in ash-brown and wheat- and oat-blonde balayage creates a superb color depth. These super-trendy neutral blonde shades really flatter fair skin types and skin with cool/neutral undertones!
5. Warm brown & old-gold balayage for women over 20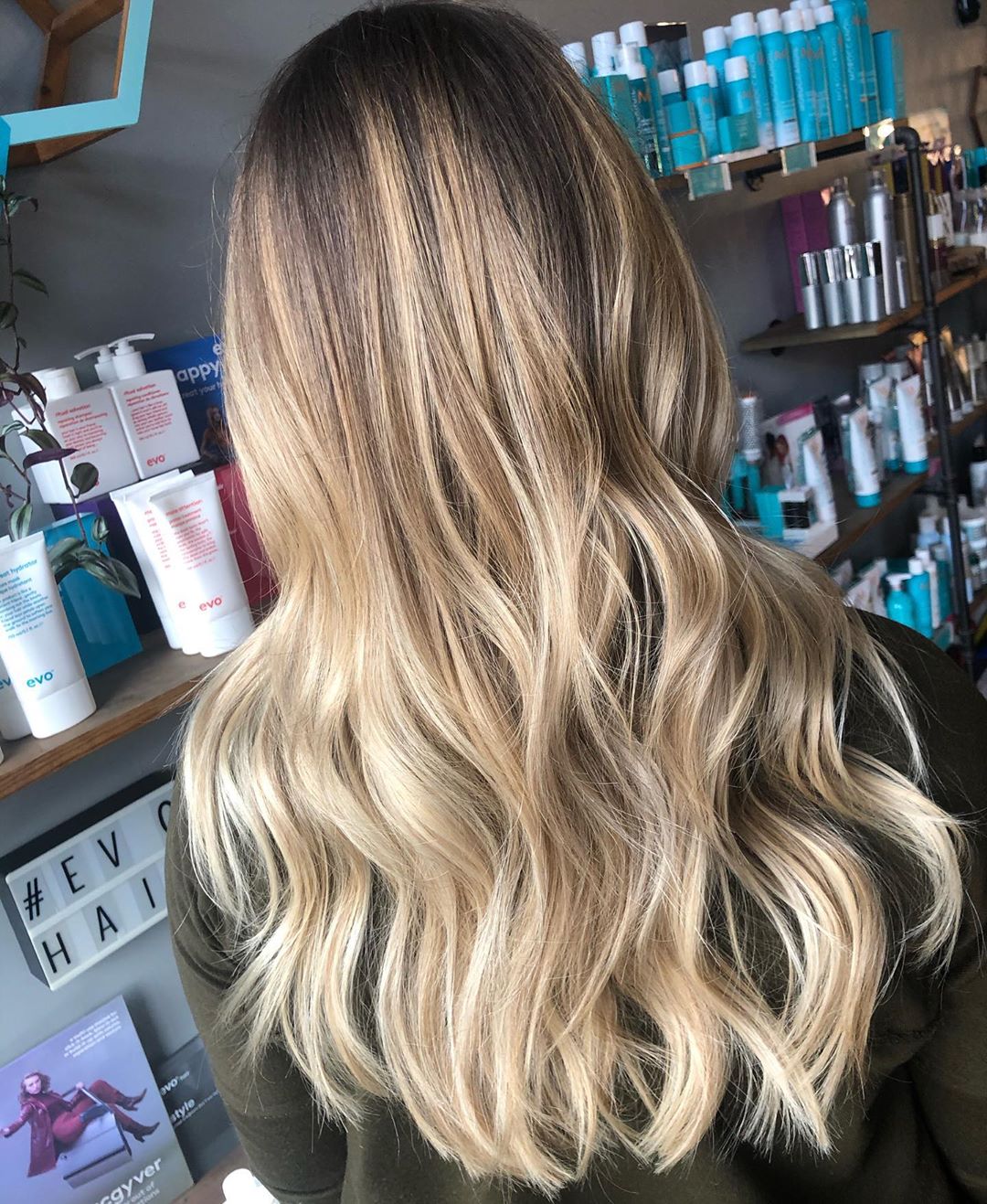 For medium skin tones that have warm or neutral undertones, choose a chic blend of gold and ash-brown tones. Soft, brown roots change color gradually in a very naturally applied balayage technique. And combined with a large, loose wave texture this creates a casual, but classy, haircut. Beige shades are the most fashionable way to pep up dark/dirty blonde hair without lightening the hair too many tones. The soft blend of brown and beige is super-attractive!
6. Tousled defined waves on oat-blonde & honey balayage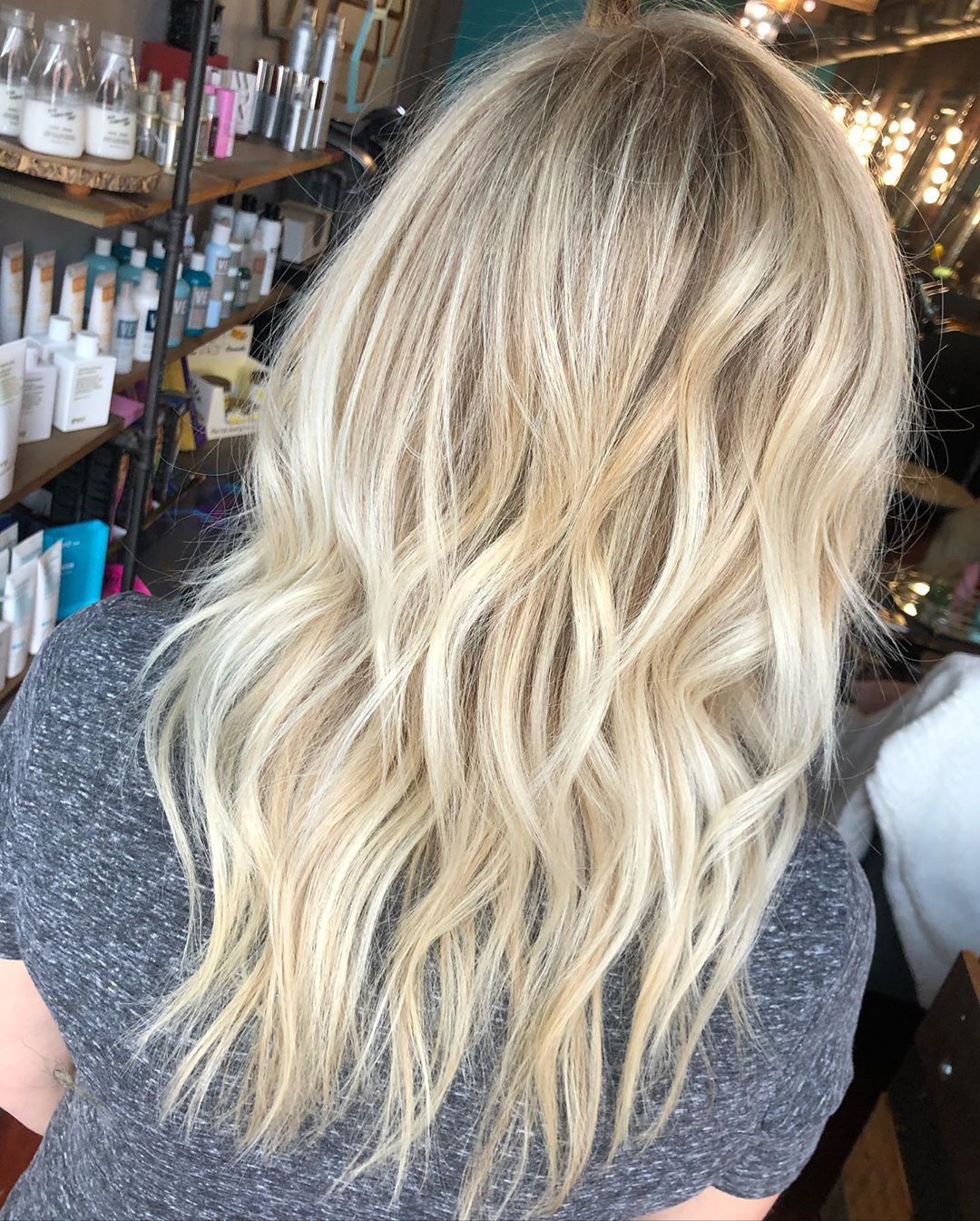 This superb balayage haircut and color is a great choice for fine to medium texture hair. The lightening process thickens hair shafts giving fine/silky hair more body. And to create the illusion of thick, multi-layered hair you can't do better than lots of defined wave strands. They add volume by 'piling up' on top of each other for attractive texture and movement. And you get trendy, 3-D color depth as the waves separate to show the darker layers underneath!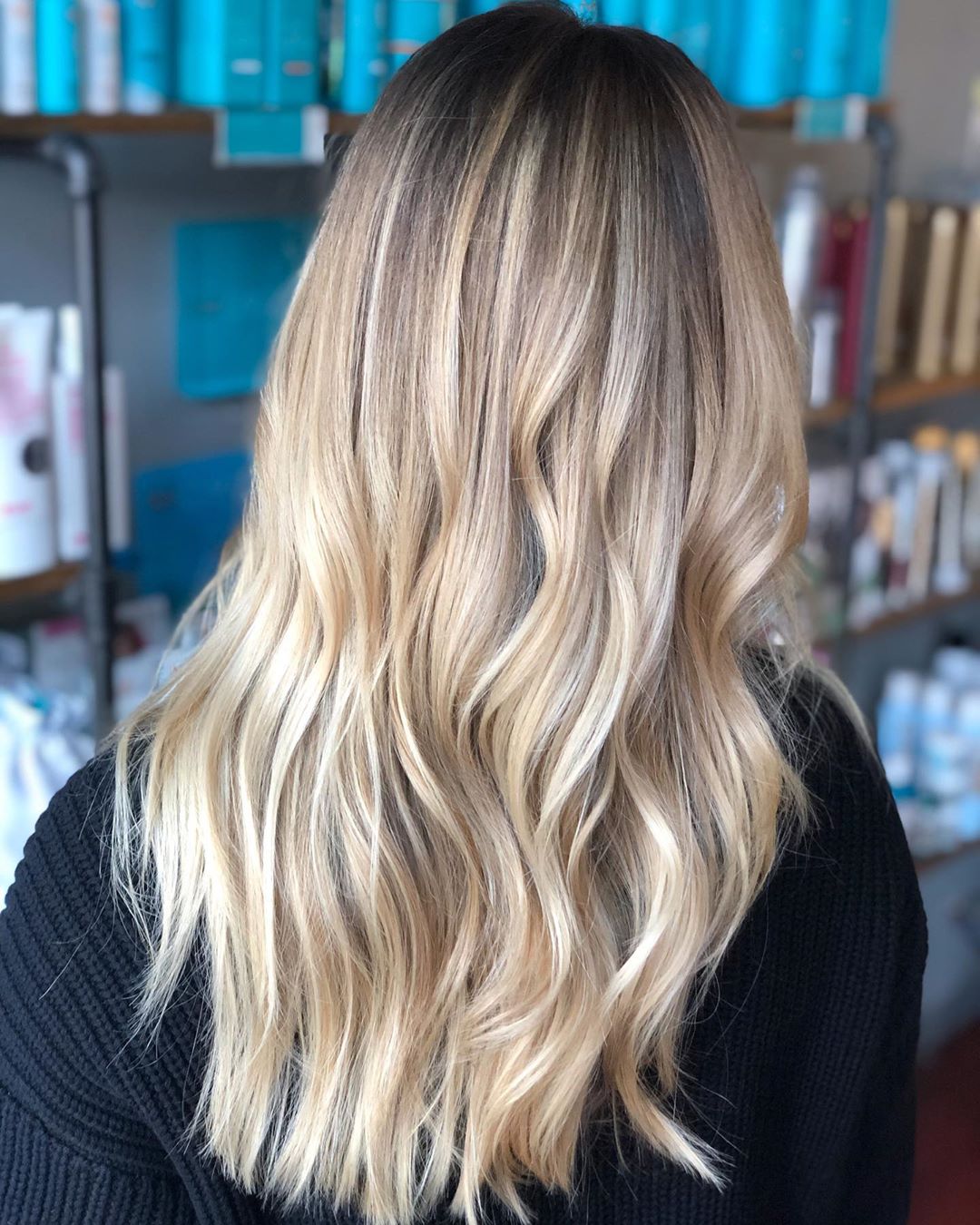 Long layers on well-conditioned hair allow you to get a lovely, silky texture on swishy waves. This is a fantastic, casual look that is so easy to maintain and style. It's a great idea for 'lifting' a mousey/dirty blonde base hair color. And with such a light, bright blonde shade you can keep your makeup and styling very natural. This balayage style combines four or five different neutral blonde shades with light ash-brown roots for a soft contrast that makes fabulous color dimension and texture.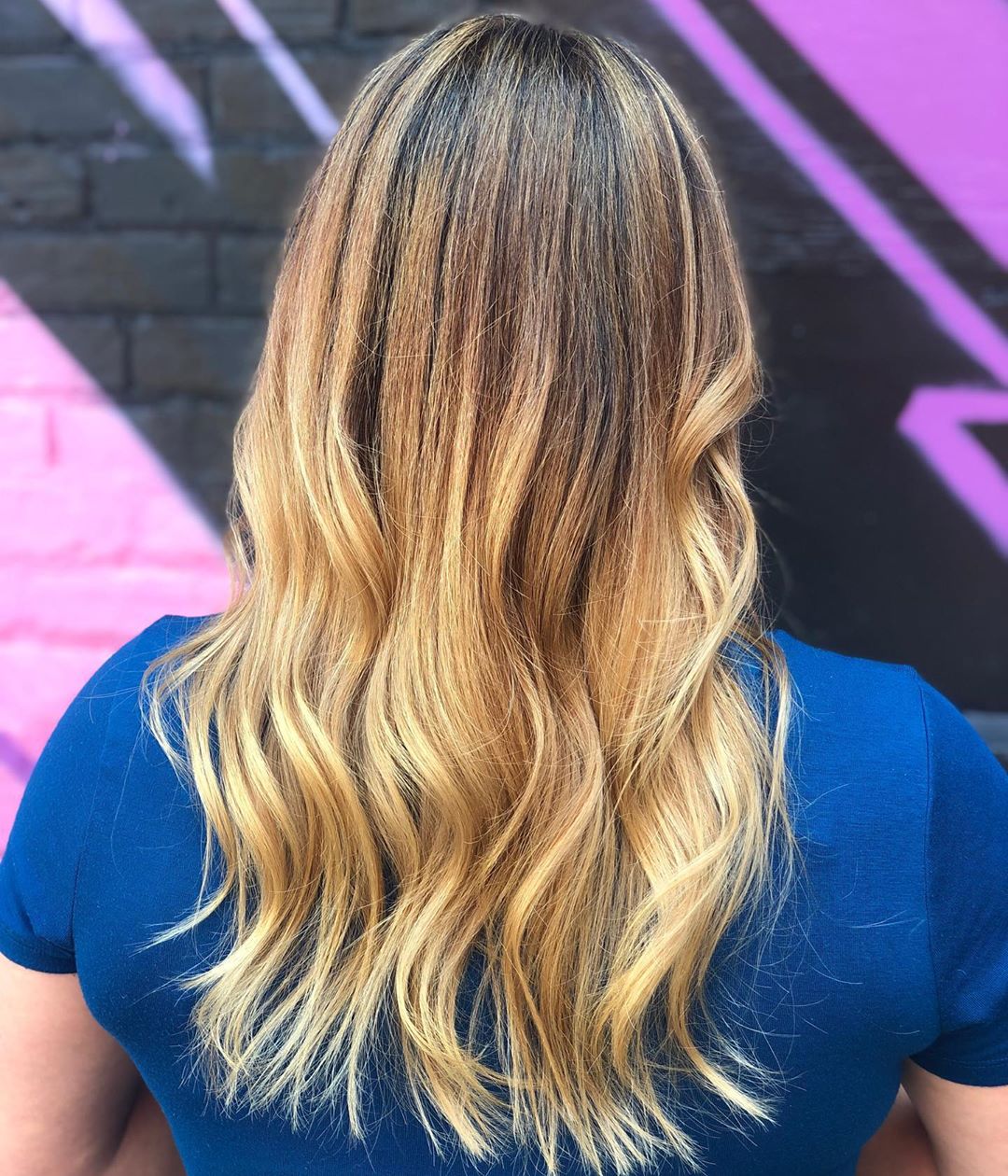 Warmer skin tones benefit from mid-blonde hair colors, like this gorgeous 'old gold' shade. And mature ladies find mid-blonde shades more flattering to their complexion. The rich colors are complemented by neutral brown roots that transition through warm brown to golden blonde. Lighter blonde balayage enhances the shine effect on soft, tousled waves. And heavily textured tips create a softer line at the ends.
9. Shaggy tips on 3-D blonde balayage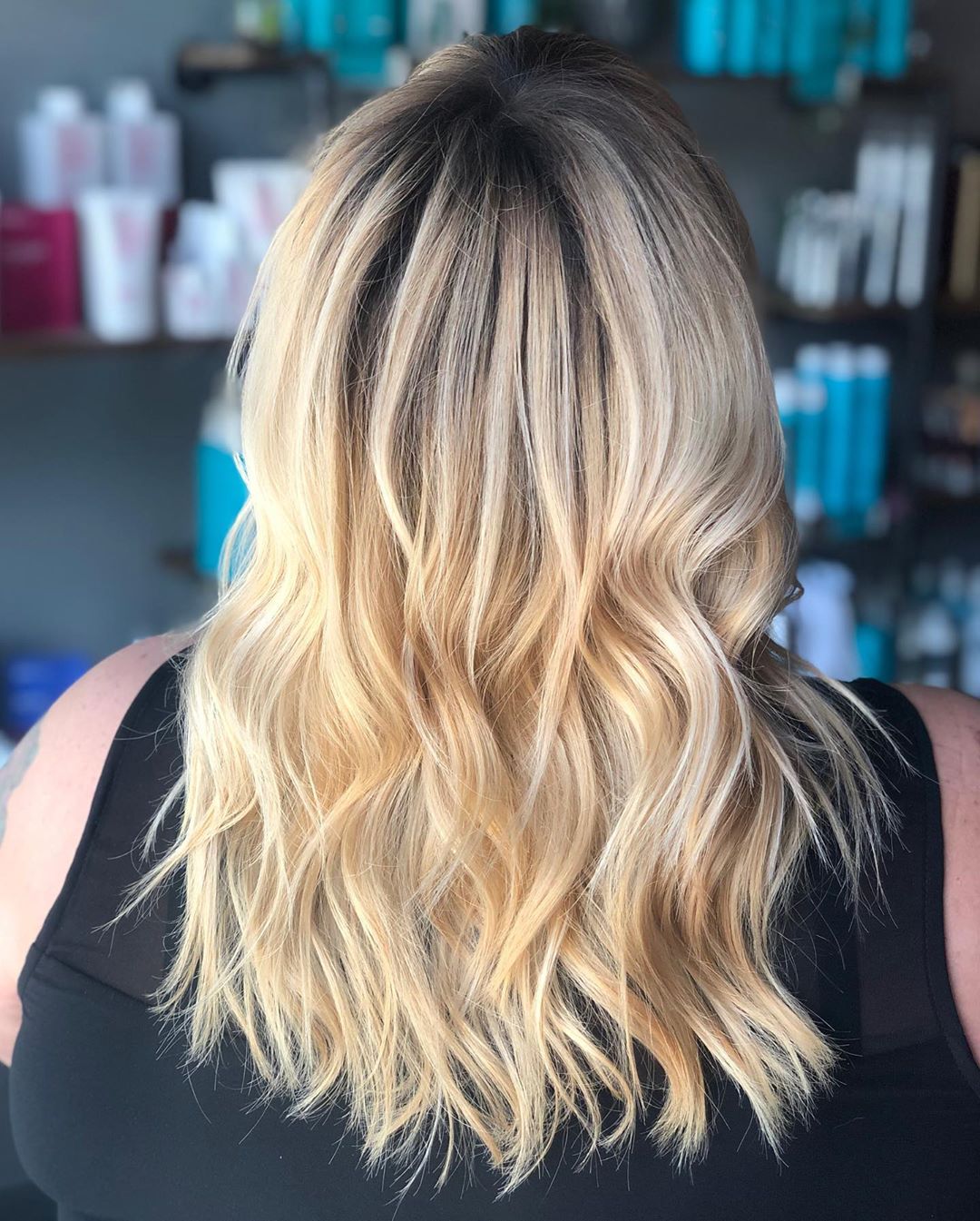 Here's another super balayage hairstyle designed to make fine hair appear thicker. Darker neutral brown roots are cleverly highlighted by oat-white blonde balayage to give a strong, 3-D contrast. And golden tones keep the look warm and flattering to medium skin tones. Tousled, defined waves add volume to fine hair and heavily textured tips make the ends appear thicker, too!
With the new season approaching, it's time to phone your favorite hair salon and upgrade your look to full-on fabulous!
Styles by Rendezvous Hair Salon
Address: 2600 N High St, Columbus, OH 43202
Phone: (614) 447-2600