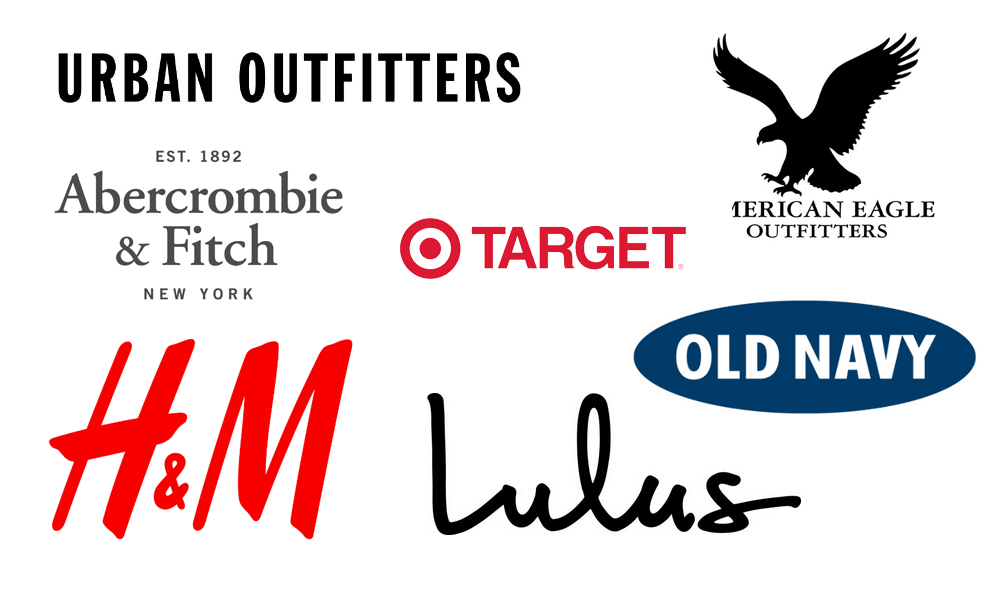 Fashion clothing allows teens to show which group they want to align with. And there are many different teen sub-cultures. For example, the VSCO group is very popular for girls who are interested in preserving the global environment, rather than looking glam. They like natural fabrics, large, loose clothing and back-to-nature wood or shell accessories. The majority of teenage boys are trying to create an image that makes them seem anti-authority and as different from their parents as possible. And they tend to like graphic T-shirts and loose jogging trousers made from soft fabrics.
Teen culture is sometimes hard for parents to fully understand. But if you're a parent paying for your teen's clothes, you need to know where you can get the trendiest clothes. And, of course, you want decent quality and reasonable prices, too! So read on and learn from our reviews of the best teen stores, including which have the best sales reductions and which stores are year-round affordable!
8 Most Popular Teen Shopping Stores online
 Check out the following 8 most popular teenage clothing stores for teen girls and teen boys.
Urban Outfitters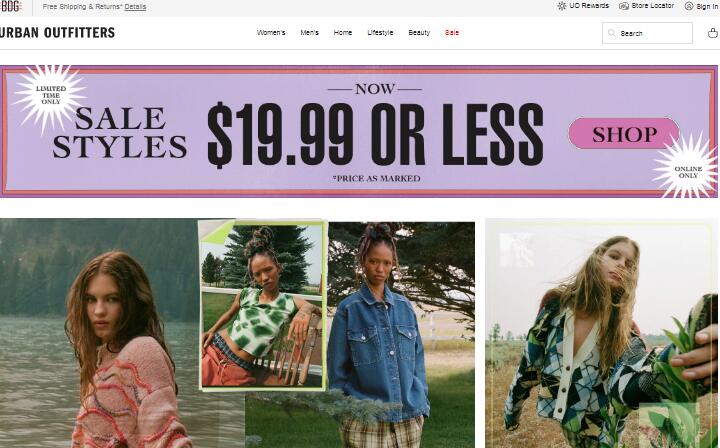 Urban Outfitters offers high-quality fashion clothes and is definitely a trendy, popular store, which caters for several different teen fashion cultures. It's not the cheapest store around, but they do offer excellent reductions at sale-time, so you can expect to get true bargains if you shop every sale. And their huge online presence has made it easy for anyone to browse and buy remotely, so no matter where you live you have access to high-fashion from this brand.
American Eagle Outfitters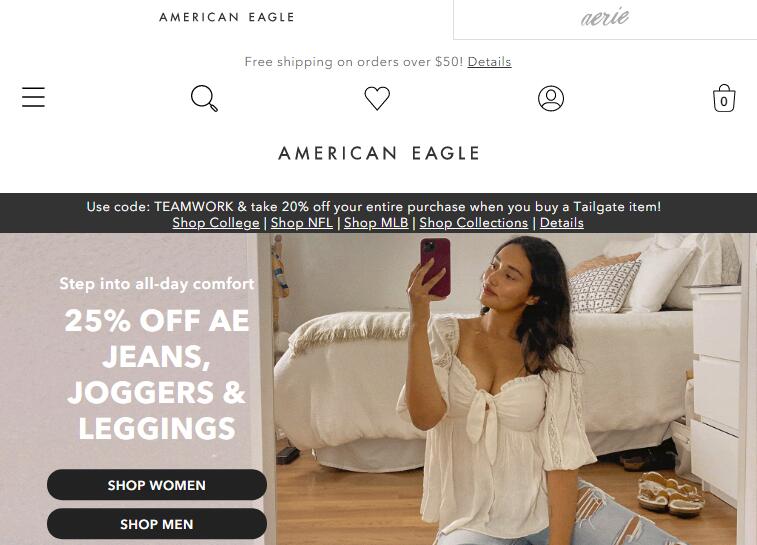 American Eagle Outfitters is known for its good quality clothing, which is well-made and trendy. The target market is 15 – 25 year old young women and men. In particular, it offers women's clothing to suit teens of all different sizes, shapes and culture. It's very concerned with promoting the idea of young women being able to wear the latest styles in their size, which may be anything from 00 – 24 in the Aerie female brand, and 26 – 48 for young men. Model photos in Aerie ad campaigns are not re-touched. And their popular, plus-size model, Iskra Lawrence, shows that real women can achieve an attractive, fashionable style with AEO clothing.
Target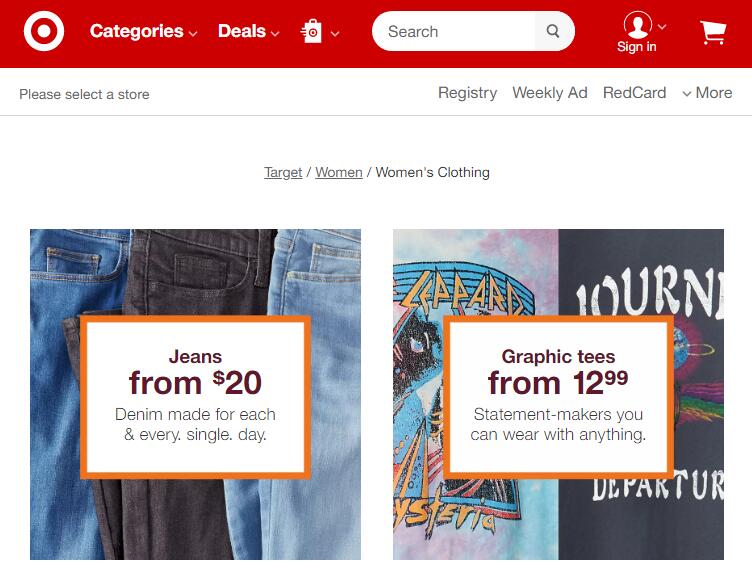 Target is a popular store because it offers a very varied range of products. So while you're there, have a good look at their range of affordable teen fashion clothing. They are not as extremely trend-setting as some of the more expensive stores, so it's easier for parents and teens to find clothes they both agree on! Target focuses more on fashion clothes for girls and young women, so the range for boys isn't wide. But teen girls love the wide range of designs offered under Target's Xhiliration, Colsie and Wild Fable markers.
H&M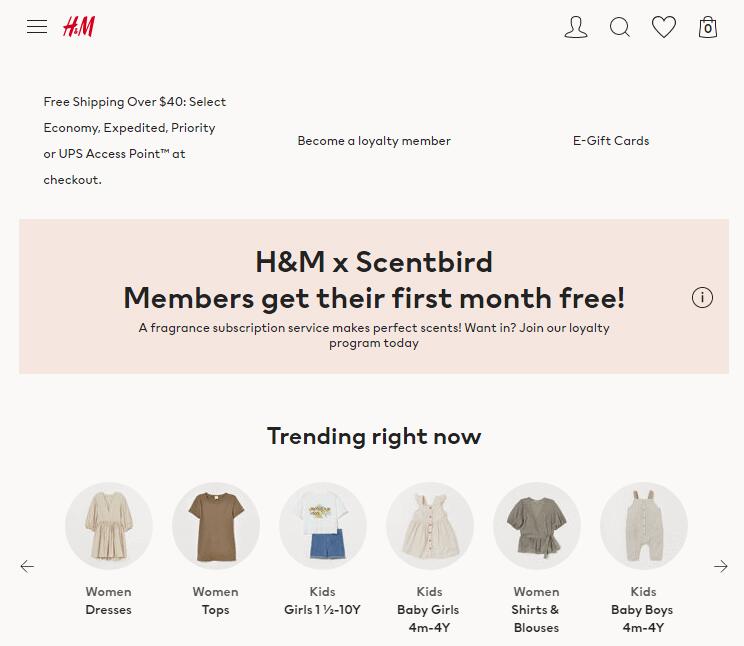 H & M is a high-fashion clothing store offering teen trends at affordable prices. The clothing isn't especially hard-wearing, as the idea is that you buy cheap fashion clothes to wear for one or two seasons, and then replace them with the new fashions. I think this is a great idea for teens who are still growing and whose tastes change quickly as they develop their sense of identity. There's always a wide range of clothing inspired by the latest international fashion shows. And it always scores well on customer satisfaction and as a popular Discount Clothing website.
Lulus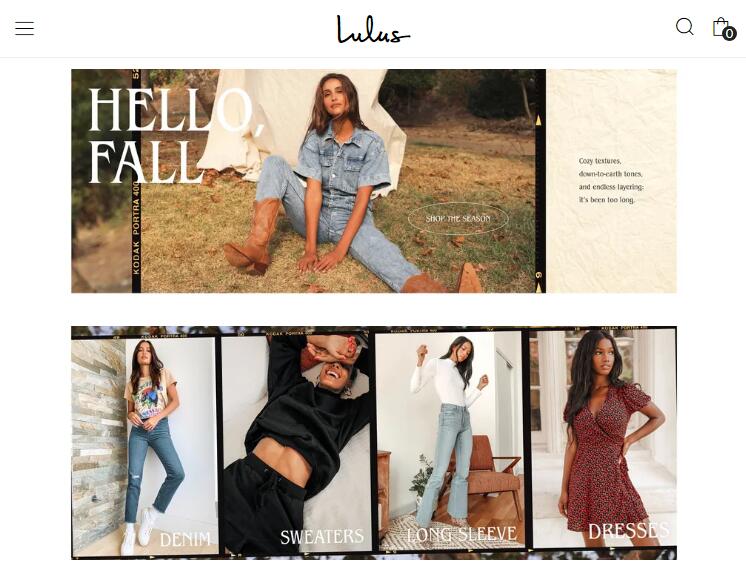 Lulus is a great teen store as it has worked hard to offer clothes that are wearable and trendy. These are clothes that you can wear for many different occasions, and still be trendy enough for your teen to want to share their selfies in online. Lulus clothes are often described as being comfortable and attractive, so it's a store to visit often with your teenage girls.
Abercrombie & Fitch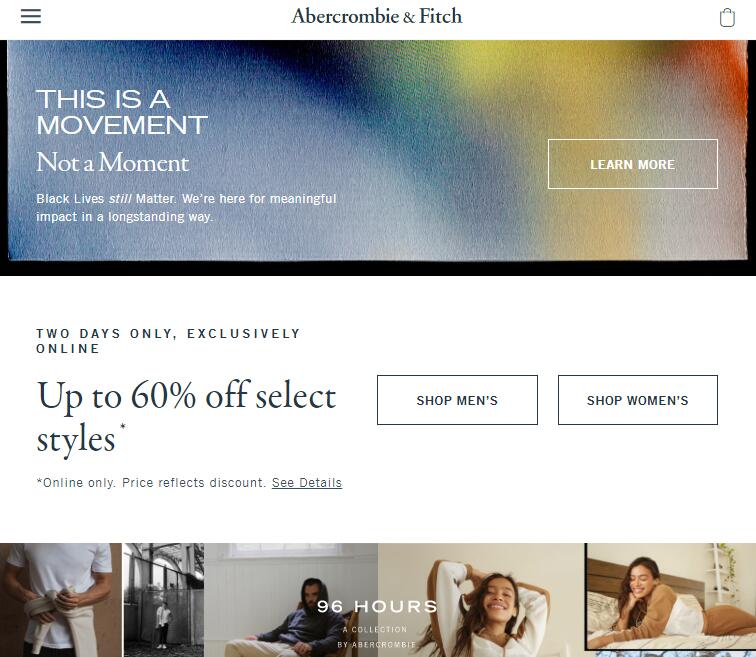 The name always makes me think of a 19th century gentlemen's outfitters, where the gentry went for their hunting, shooting and fishing apparel! However, Abercrombie & Fitch is not the least bit stuffy, and has refreshed its brand to make it extremely popular with older teens. Great quality is offered, along with a range of trendy clothing, and stylish denim jeans and jackets. This is a fairly expensive teen store, but the clothing lasts for years and would stay fashionable throughout college. So if your teen values style and durability, more than throw-away fashion, this is a great place to shop.
Free People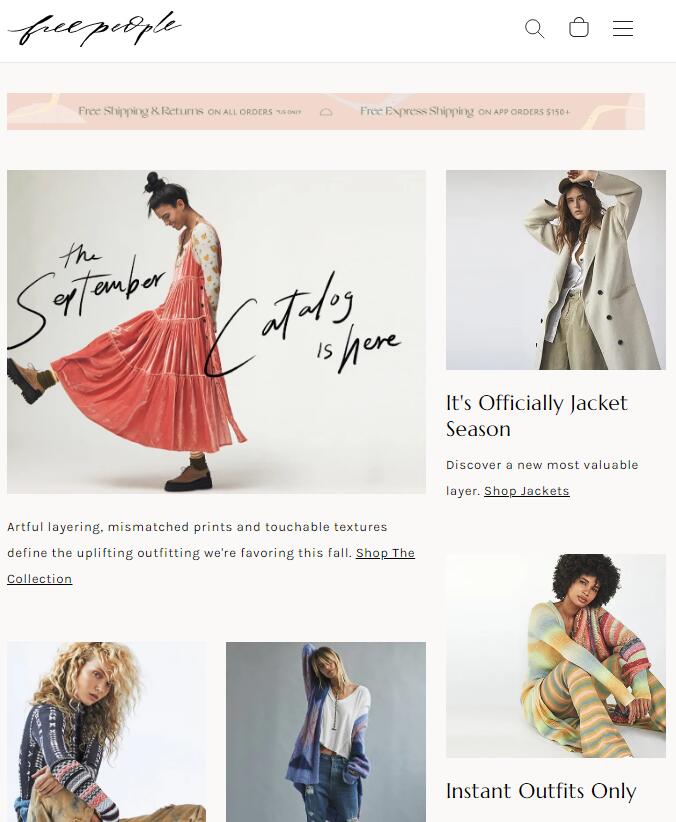 Their styles are fashionable, popular and mostly well-made from good fabrics. But occasionally they send out items that don't completely reach their normal standards. However, you can easily return clothes bought online and get a refund. The clothes here are very stylish and they aim to offer clothes for all occasions so you get plenty of wear from your purchases. However, you always need to pay more for this type of quality clothing.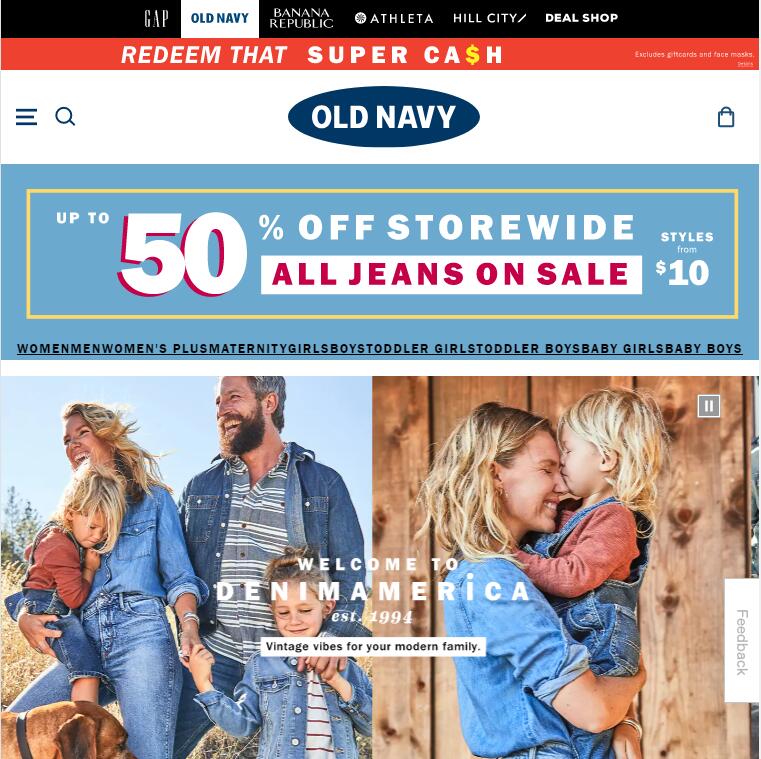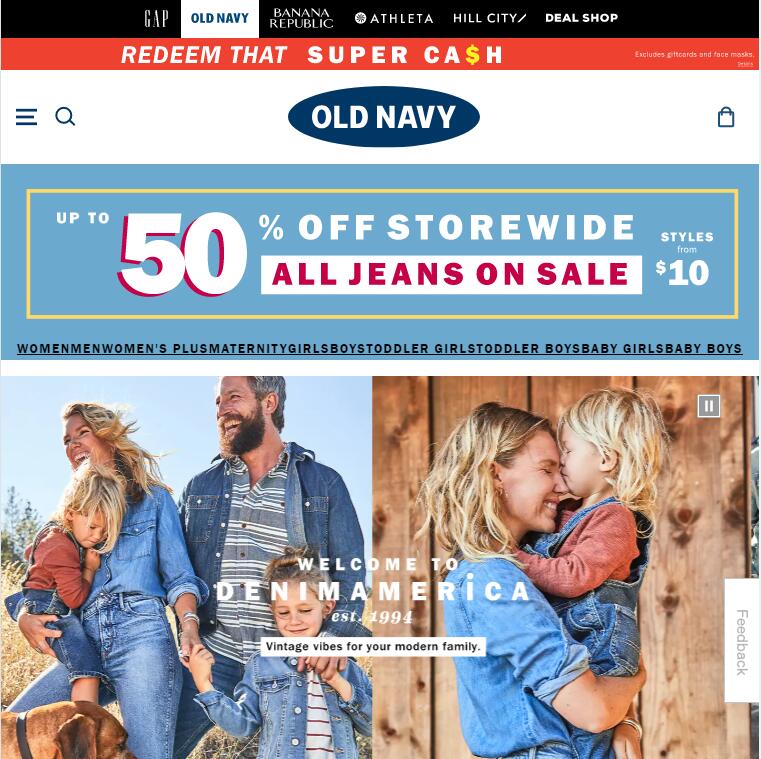 Here's another trendy teen store with a very ancient-sounding name! But the fact that it's still doing good business confirms that they know what their customers want. This is definitely a great place to shop if your teens are growing fast. And their buyers always offer extremely new fashions, which means your teen can be ahead of the trends, if they like to be a local trendsetter. Old Navy always has low prices on T-shirts, dresses, warm clothing etc. and their jeans are very popular. So you'll get a bargain all year round and a real steal at their sale-time!
Teen stores vary in their pricing policies and overall quality, so don't always write-off budget stores, as they sometimes have a number of high-quality items at everyday prices! So mix and match your teen clothes shopping to get the best of all these eight options!