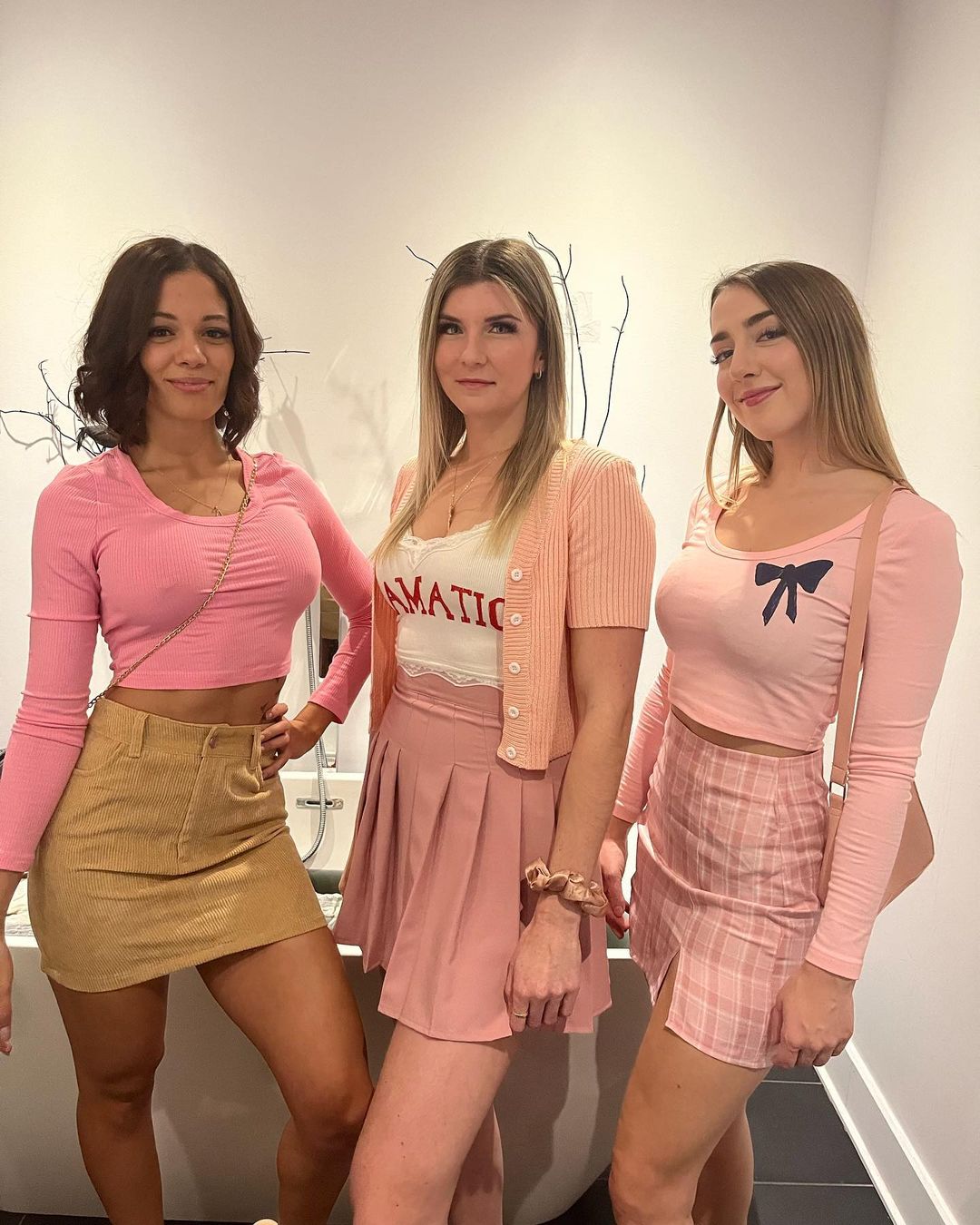 The iconic movie of the early 2000s may be about two decades old now, but the grip it has on the media and the teenagers of the zeitgeist is everlasting. Mean Girls reigned as one of the classic 'chick-flicks', better known as rom-coms, and is widely known for the inherent plotline encompassing the nature of today's society, as well as the great distinction between strata through its costume design. 
Costume Designer Mary Jane Fort sums up her work, "We sort of allowed ourselves to go into the version of a candy store. Everything bright and shiny and sweet and delightful is what we chose to illustrate plastics with."
Whether you want to semi-cosplay as one of the mean girls characters or simply want some inspiration to experiment with, here are the key tips to take away on fashion from this movie. Let us all be a Little Bit Dramatic, and wear Pink on Wednesdays!
Regina George
A queen in her own way, the villain of the film is much-loved for her savage and throat cutting remarks, and in this day and age, we wouldn't mind being popular. Here are the style cues to take from Regina to be the perfect boss of everyone.
The Power Suit
No better time to channel your inner girl boss than today. With our own individual personalities, the introductory outfit worn by Regina George distinguishes her as the leader of the plastics. Wearing a pink striped collared shirt paired with a black button-down sweater and knee high boots, she embodies the mix of masculine power with her own feminine touch.
The look becomes unique due to the way it is styled. The collars are spread apart to show her 'R' pendant, which also boosts her confidence and makes a statement amongst her peers.
Replicate this power suit with a colour of your choice, be it blue or green. Remember to wear your shirt ironed and flawlessly bold. Another way to add more femininity to your outfit is by switching the boots to block heels worn with boot-cut jeans or trousers.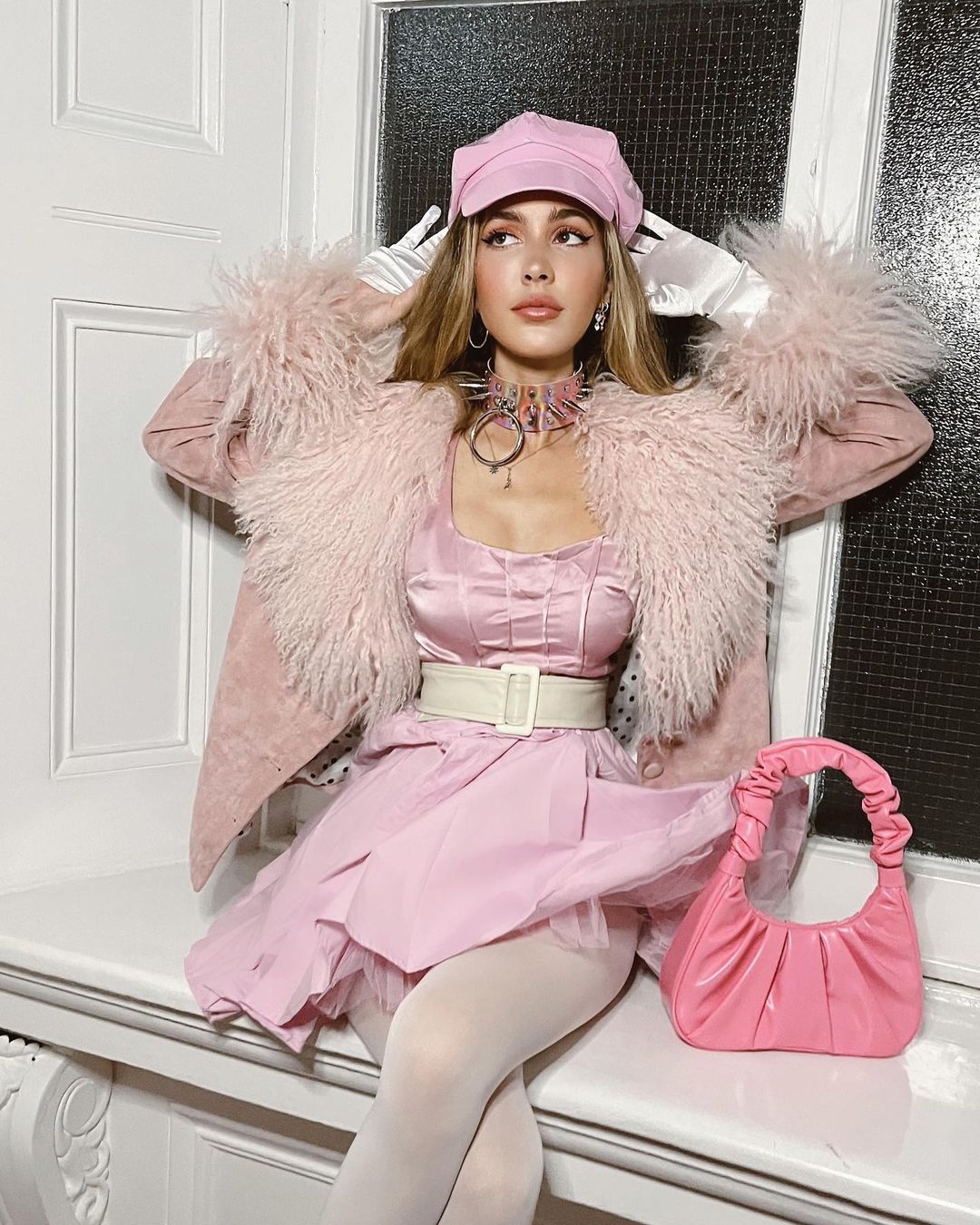 A Little Bit Dramatic
Another outfit where black represents her power is the one taken up in many Halloween costumes. Regina sports a black leather mini skirt, a tank top with the slogan and a pink cardigan.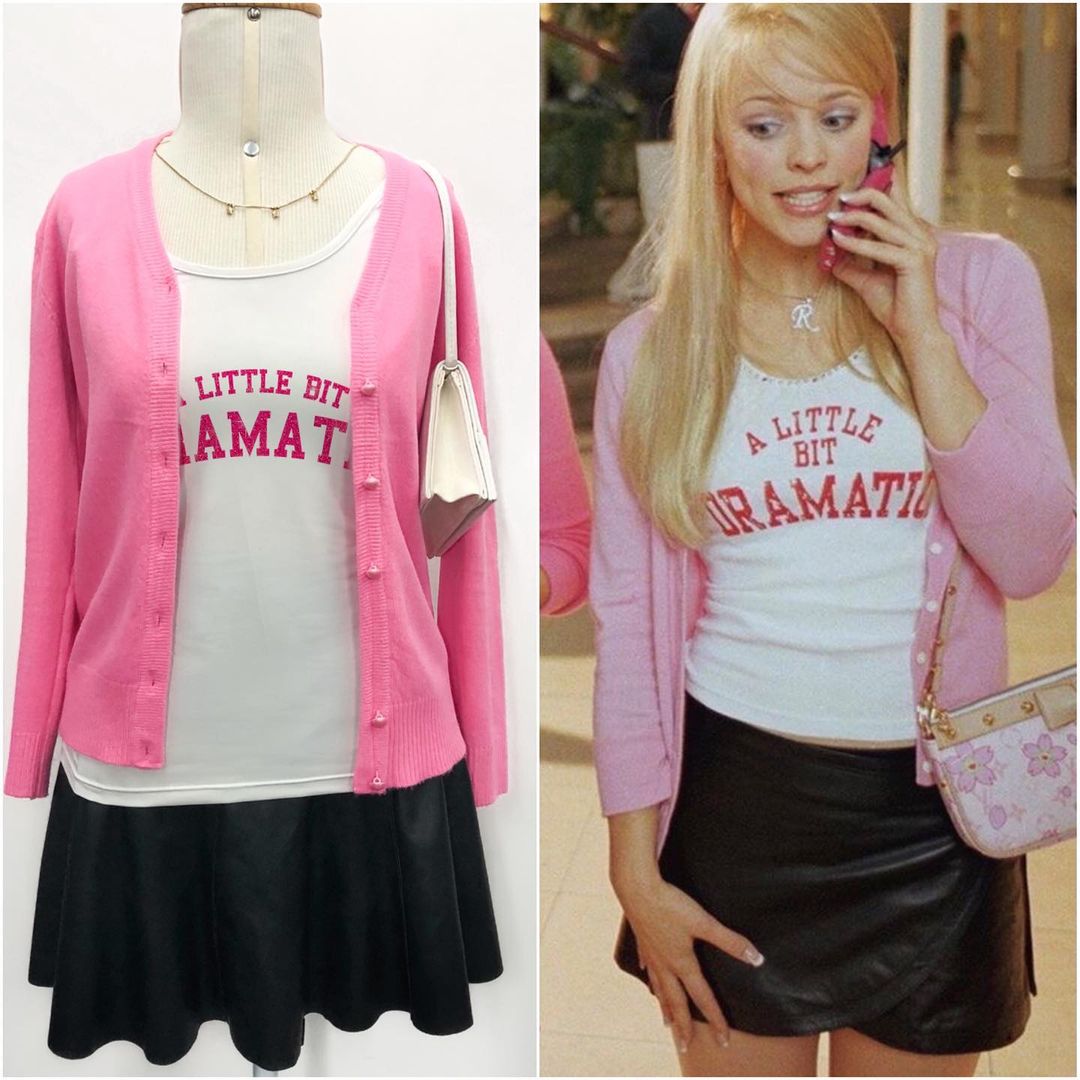 Although she fits in the rules of wearing pink on Wednesdays, she has the least amount of pink, suggesting how she can get away with not following her own rules thanks to her power.
Kitten heels in a sandal design were the trend of the 2000s, which today can be worn as a closed toe heel to add your own thought in the look. Along with the heels, she has a Louis Vuitton purse, which can be switched to a budgeted saddle bag of your choice.
Gretchen Wieners
The know-it-all of the group, Gretchen Wieners has been the symbol of inclusivity for all us curlies out there. More so, she is known for her class and wild feminine attires (think her Halloween costume).
Gretchen's style speaks of today's preppy look from head to toe. The character comes from a luxurious background, and it shows in her clothing. Often sporting Tiffany rings and necklaces, Gretchen also has an influence of other fashion cultures (think 'fetch' from England).
Plaid Presence
Gretchen does not shy away from experimenting with prints and statement pieces. Plaids and prints of almost all academia looks are seen throughout her closet, while the silhouette matches the style of Regina.
She is shown in an argyle printed brown sweater with red accents during her entry. A black mini skirt matches the lined accents of the sweater and her heels. A classic straight fit jeans are a great switch on the colder days for the outfit.
Another instance where she is shown in an iconic replicable outfit is on Wednesday, where she has donned a pink sweater, brown plaid skirt and hot pink kitten heels. Accessories include her Tiffany jewelry, which was a huge statement amongst teen girls back in the day. As per what looks best on you, be excited to add as many minimal gems as required.
Spring Fling Red
When Gretchen is nominated for the Spring Fling Queen, she is shown in a red tank top, a plaid skirt in brown, wide belt and heels. You might have half of these essentials to curate a complete Gretchen look. Another way to give it your own personality is by adding a colour of your own, such as blue.
Karen Smith
One of the innocents, Karen Smith holds all ideals of beauty, and sticks with the plastics for her shared interests in fashion. Needless to say she still looks fabulous and a cute mouse in all her outfits.
All Pink Route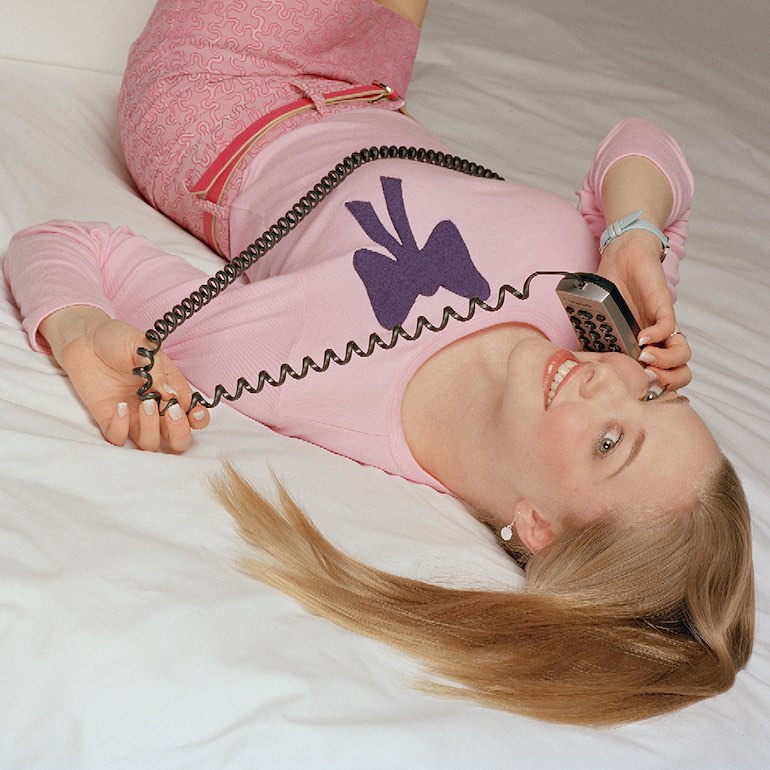 Karen takes the 'On Wednesdays, we wear pink' to its epitome. While strolling in the shopping mall, she is seen in a pink round neck top with a violet bow detail, a pink belt and a pink printed mini skirt. Her sling bag is completely pink as well to fit with the theme.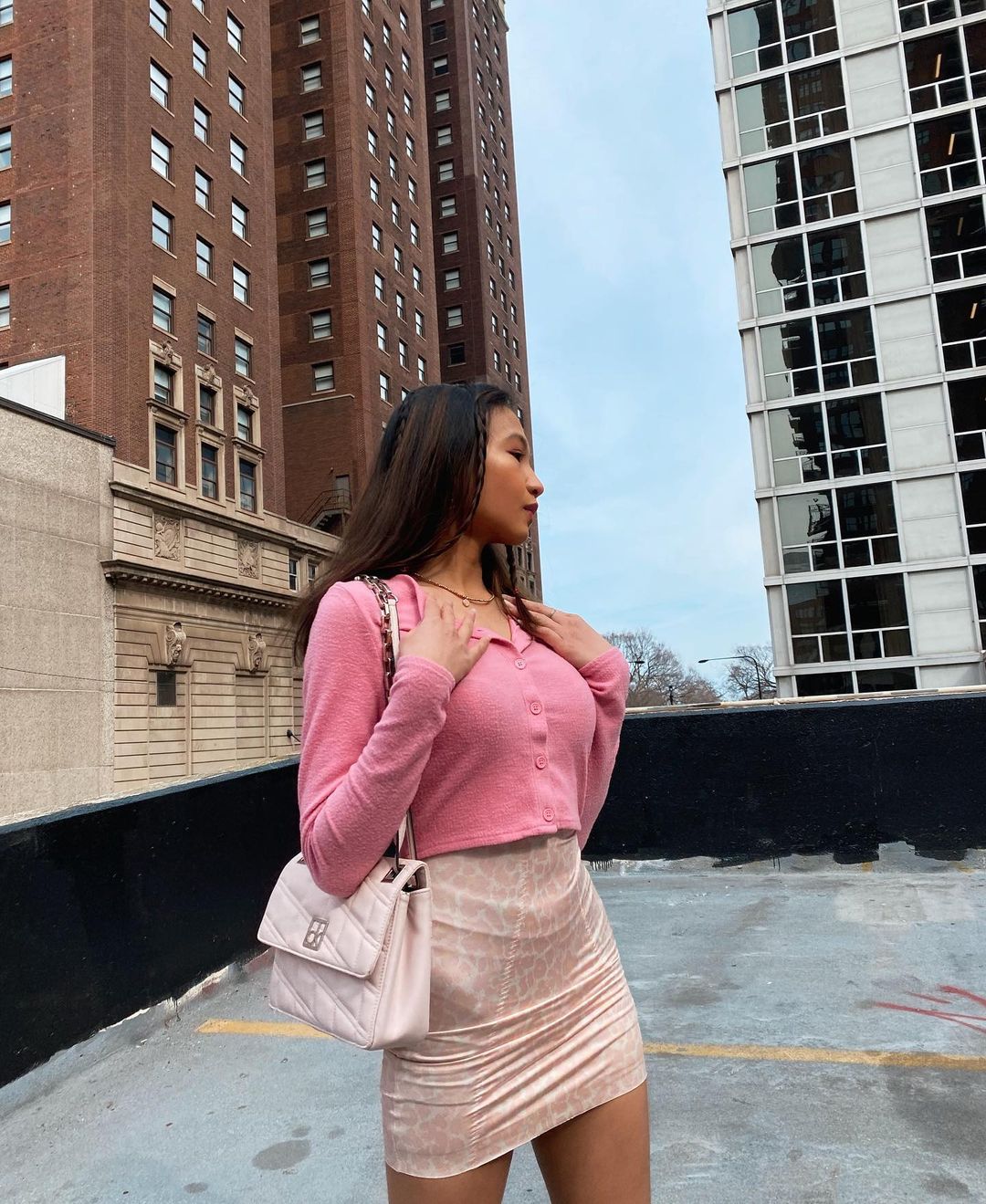 Her kitten heels and slim wristwatch are the only things white which complements the outfit. To make this outfit your own, add darker or lighter hues of pink, or a complementary colour such as blue or pastel greens.
Cady Heron
The naive protagonist, Cady Heron, is the one who undergoes a transformation which is revealed through her inconsistent style throughout the film.
Everything at Once
One of the outfits which show her as a perfect part of the group is the montage of Cady wearing an ensemble which has species inspired from each of the plastics. The pastels in pink and blue are reminiscent of innocent Karen, while the plaid skirt and jewellery styles are similar to that of Gretchen and Regina respectively.
If you are the kind to go ultra feminien with your outfits, then this outfit is the one to start creating. Cardigans in blues and pinks, shorts or even pastel heeled boots are great ways to create variations in this pastel-Cady inspired ensemble.
A Party worth a Second Look
For the house party hosted by Cady once she is in power of the group, she decides to go all out and wear something highlighting. The bodycon off-shoulder dress in black with a pink stripe and hot pink bra, stockings and black heels.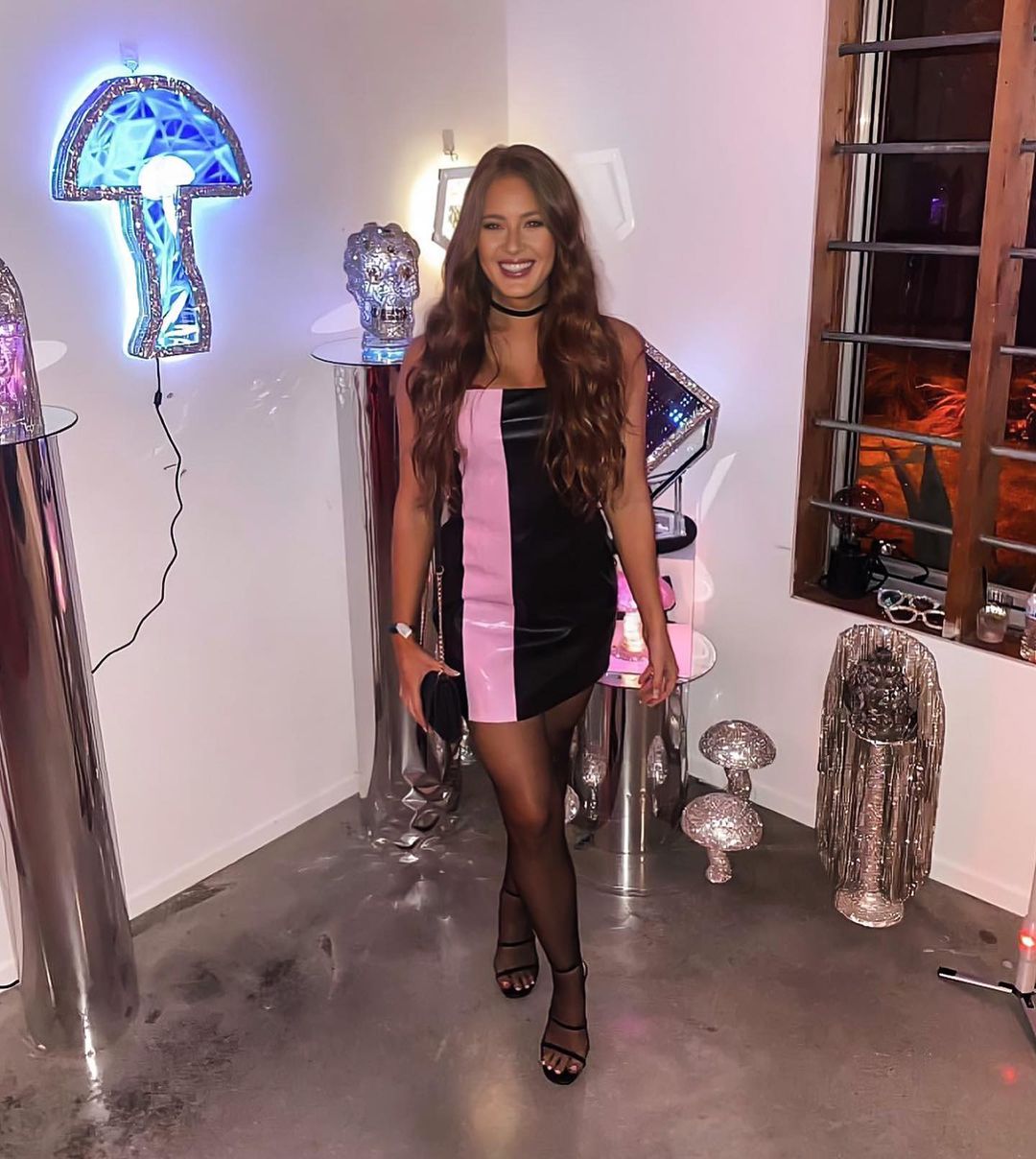 A classic take on the look can make it perfect for today by eliminating the bra straps and instead adding a minimal necklace to add some bling near the collarbones. If you do not fancy off shoulders, opt for a square or halter neck to create an emphasis on the upper half.
Cady matches the dress with a pair of silver hoop earrings, however, we leave the jewellery to your creativity. With the dress being minimal with a sheen perfect for a night out, you can add up the charm with your choice of accessories.
Janice Ian
Not everything is for the girly-girl in Mean Girls. For the tomboys and punk lovers, Janice is here to the rescue. A character antagonist to the plastics, she is often juxtaposed as the one not conforming to society's standards of beauty for young women.
Emo and scene trends of the 2005 and beyond are perfectly showcased by the outfits and accessorization of Janice. Her bold hair and black eye makeup in itself can make your outfit a different one. She is also shown as an artist in the movie, which is seen on her experiments in the outfits she wears. Thus, if you are a tomboy and channel your emotions through a paintbrush, maybe inspiring your look with these Janice outfits can bring your true self out:
Rubbish
Don't take any assumptions, the rubbish on Janice's graphic tee definitely refers to her finding femininity as something she is not. Her first outfit emphasizes her striped red and black socks, worn with a flowy chiffon skirt. Her graphic tank top covers her grey t-shirt.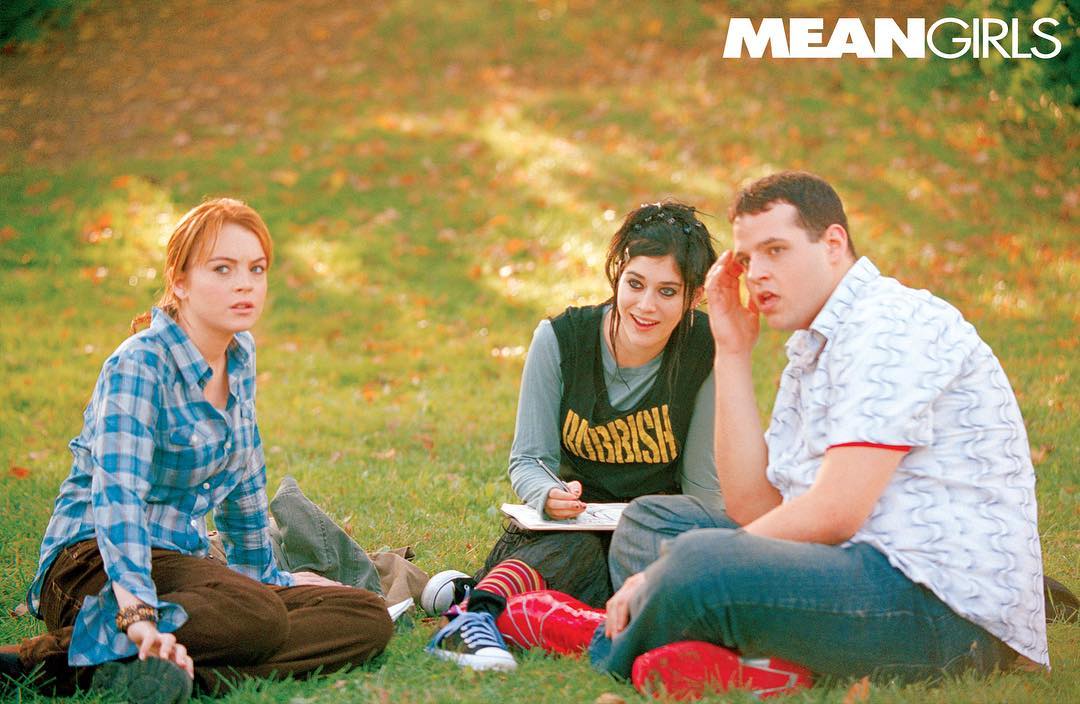 Her outfit is put together with the all star converse shoes, scene hair and eye makeup. To curate this look for yourself, definitely have a visit to your thrift store, or make it more 'in trend' by switching the skirt hemline to a much shorter one and keeping the rest of the profile intact.
Accessories for Janis can be a big do-it-yourself project you can take up for fun! Hair clips, safety pins, small clutchers go anywhere and everywhere. It is wild, much like her intentions to do good by being in the shadows.
Frequently Asked Questions
Why are Mean Girls always wearing pink?
Not always, but sure. Mean Girls is a comedy which satirically shows the realities of society through the setting of a high school. These students further become real life adults, thus the differences of class, social status and wealth are displayed in a witty manner.
The plastics are mostly shown in pink to depict how women in the society are supposed to stick to predetermined feminine colours. The stereotype is further broken as the movie takes its course.
These styles look outdated, why should I wear them?
With the trend of the 2000s coming back, it won't be long before we see the low waist, punk styles in pink coming back with the generation of today. So, why not utilise what you might already have from two decades ago, right? Well of course, you do you, and if it isn't to your liking, nobody needs to be the devil's advocate on your outfit.
What are the subtle ways to incorporate the styles in Mean Girls?
If you don't want to cosplay every day, try adding accents of pink, be it in your jewellery, sweater or socks. You might already have a style or design which fits your lifestyle, and spicing it up with a flair of feminine or punk embellishments can never hurt.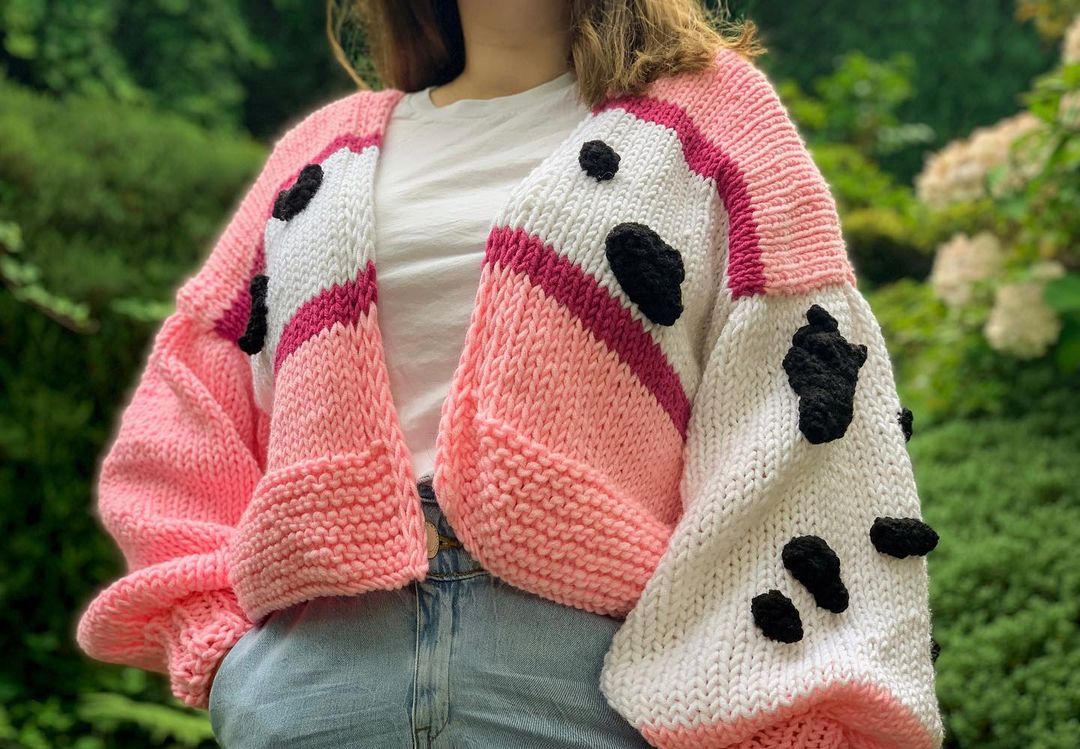 Subscribe to get more fashion tips on herstylecode.com