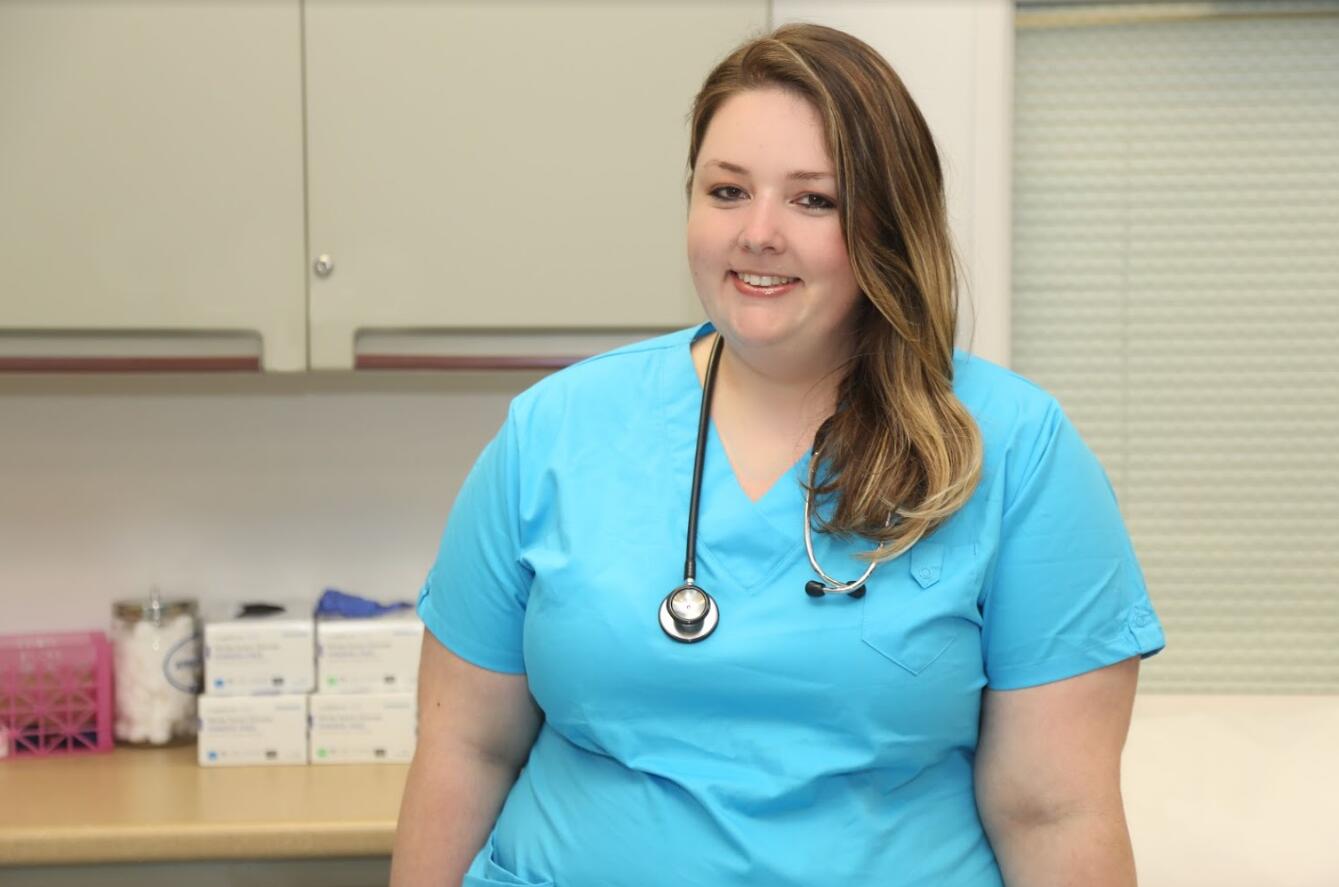 Every medical professional woman wants a body-flattering uniform they can confidently slip into, knowing their assets are highlighted while allowing them to do their jobs efficiently.
Although there's plenty of scrub dress-up advice to go around, most of them ignore the plus-sized, curvy women as if they have identical bodies. This guide will help the med professional curvy beauties find the perfect medical scrub they can wear confidently while dealing with patients.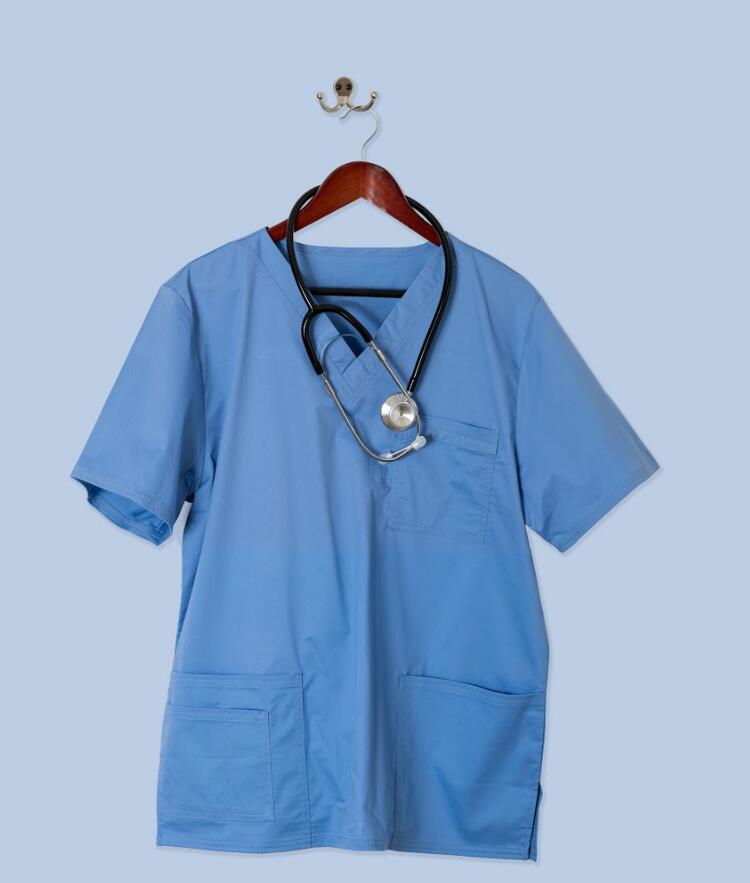 Measure Thy Self
Everything starts with the right measurement. Ideally, you want to know your figure accurately when finding the perfect medical scrubs. Here's a guide on how to measure yourself:
Remove your shoes and stand with good posture. Ask a friend to measure you from toe to head. If you don't have someone to help you, get a pencil, back up against a wall or door frame, and make a small mark where the top of your head meets the wall. Simply measure from the pencil marking to the ground.
Breathe in then measure around your shoulder blades, going under your armpits, and to the fullest area of your bust.
The part needing measurement is the natural waist. You can find it by bending to one side and measure it.
Next, measure the fullest part of your hip which is typically about seven to nine inches below your natural waist. If your hips are larger than your waist, then use your hip measurement to determine your pants size.
Finding your waist one more time, measure from the point where you'd like the pants to sit all the way to where you'd like it to end. It's best to ask someone for this step.
This is the length of the inside of your pant, measured from your ankle to the crotch area.
Important note: Beauty comes in all sizes and shapes. There's absolutely no reason for you to suffocate yourself with the measuring tape just to lose an inch. Make sure to keep the measuring tape comfortably snug, providing a full range of motion. You don't want to under-measure yourself and end up with tightly-fitted scrubs that are about to tear the seams when you bend over.
Identify Your Body Shape
After measuring, the next thing you want to know is your body shape. Doing so allows you to find the perfect scrubs that'll best flatter and fit your unique shape.
Here's a breakdown of the 5 body shapes and the scrub design that best works with each:
An apple shape means the majority of your weight is carried on your top half, particularly in your middle and around the waist. This creates a round appearance and a protruding tummy. Most apple-shaped, plus-sized women also have larger busts with a wide rib cage or back. Arms and legs also tend to be much slender.
For this shape, you want a scrub to divert the focus from your midsection. You can go with a monochromatic ensemble and use empire tops to conceal those bulges. You can also wear flared or boot-cut scrub pants to create an even line from your shoulders down. In addition, you can go with a V-neck top that elongates your torso and shows off your narrow waist.
Having a pear-shaped body means your weight is carried on your lower half. This results in heavy upper thighs, full hips, or considerable booty. Your shoulders are usually narrower than your hips and there's a clearly defined waist. Meanwhile, the bust is usually on the small to average size. For this shape, you want to make a proportional silhouette by accentuating your waistline and playing up the top half.
Find a dark wide-leg scrub pant that'll slenderize your thighs while creating a slimmer and longer silhouette. For the top, you can go with a boatneck design under a hip-length jacket to draw attention to your open neckline and broadening your shoulders to offset your full hips. Also, a side-stretch panel and V-neck tops work well since the vertical seaming and contouring will help create a nice line. You can pair it with a cargo pocket or boot-cut pants to balance your overall shape.
Also known as the rectangle, a straight body shape means your body lines run straight. The weight is evenly distributed on the bottom and top with little curvature or definition at the waist. Also, your bust and shoulders tend to have the same width as your hips.
Since you lack the curves, you want a scrub that creates curves in all the right places. You can choose scrub styles that cinch at the middle and flare out the bottom with bootcut pants to boost curves.
Try fluttery or ruffled sleeves to add volume to your shoulders and bust, which adds definition to your waist. Never pick anything too unstructured or flowy.
An hourglass or curvy shape means you have fuller hips and bust plus a clearly defined small waistline in between. Weight is evenly distributed between your lower and upper half.
You can flaunt this beautiful shape using a mock wrap top to create diagonal movements across your body, but make sure to de-emphasize the trouble spots. Look for straight, high-waisted leg scrub pants, so the attention is drawn to your thin middle.
An inverted triangle shape means you have broad shoulders and your upper torso tapers inward towards your hips. This makes the upper half appear heavier than your lower half. Your rear, legs, and hips are usually slimmer, making the V-shape more pronounced.
For this shape, you want to create balance and direct attention away from your upper half. Consider a dark-colored top with a bright-colored bottom. Horizontal stripes and large prints as well as boat or high neckline tops with prominent collars and puffy sleeves are a big no-no.
Invest in Good Fabrics
Scrubs need to be made of durable and fine materials. Although this can mean a higher price tag, the payoff is well worth it. Especially in terms of plus-sized scrubs, spending more on elastane fabric or other premium materials can make a huge difference.
The most durable type of fabrics are polyester, microfiber, and cotton, so if longevity and comfort are your primary concern, then shop for scrubs made of these.
Conclusion
Plus size shopping is never an easy thing. But with the above guide, you should be able to find the perfect medical uniform that won't restrict your movement while flaunting all your beautiful curves.