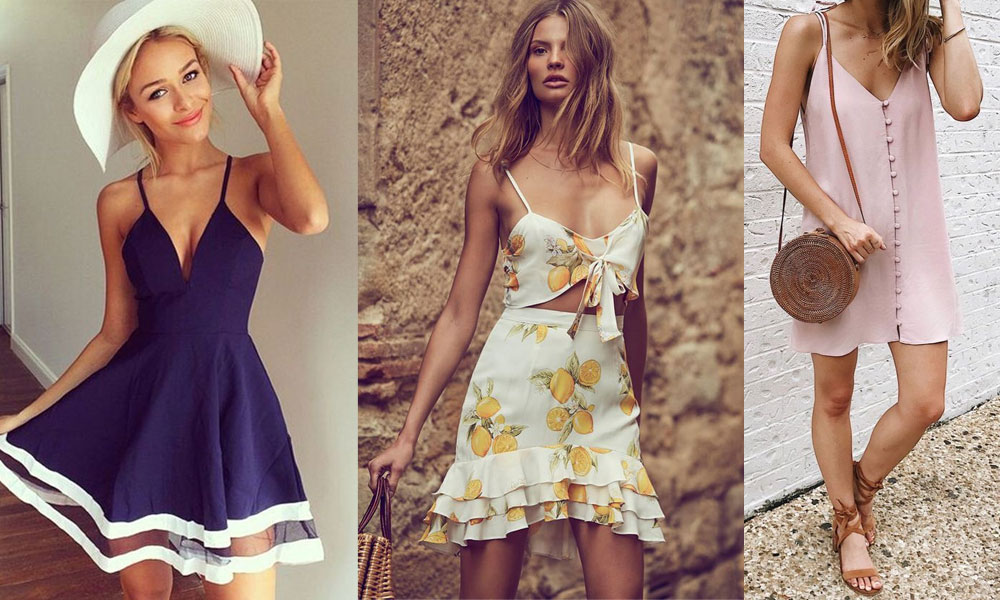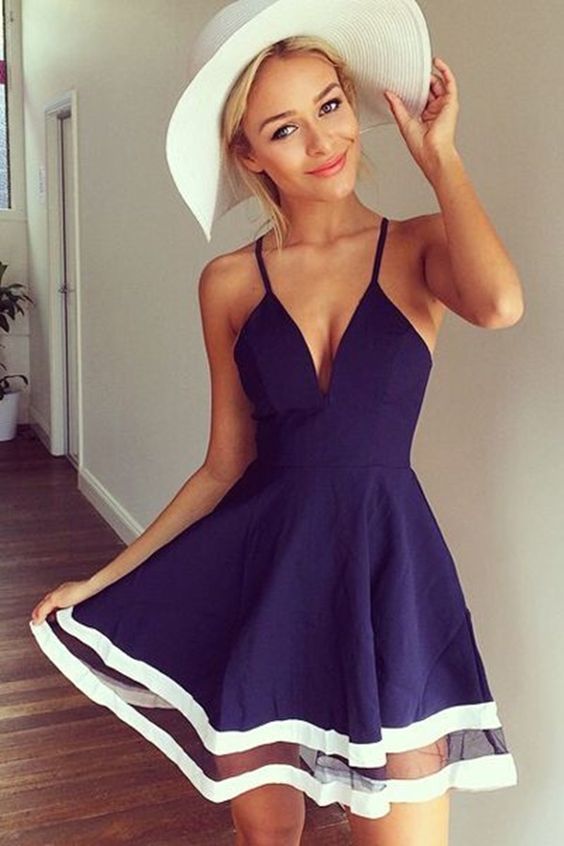 Dressing during the height of summer heat is a challenge. You want to look cute, but you also don't want to feel like your shirt is glued to your skin or like you're melting out of your jeans all day long. Plus, summer is the season where much of the population is perpetually sunburnt from weekends spent poolside or by the beach. There's nothing worse than tight, itchy clothing against red, sunburnt skin.
Summer dresses can be the answer to all of your hot-day fashion woes. They're comfortable, versatile, and help keep you cool when the sun starts beating down on you. If you wear the same go-to dress every day from June through September, though, you're bound to get a little tired of it. Fortunately, there are many ways to add some interest to your summer dress look as well as a multitude of different trendy dress styles you should try out before the summer is over.
1. Rock a Bralette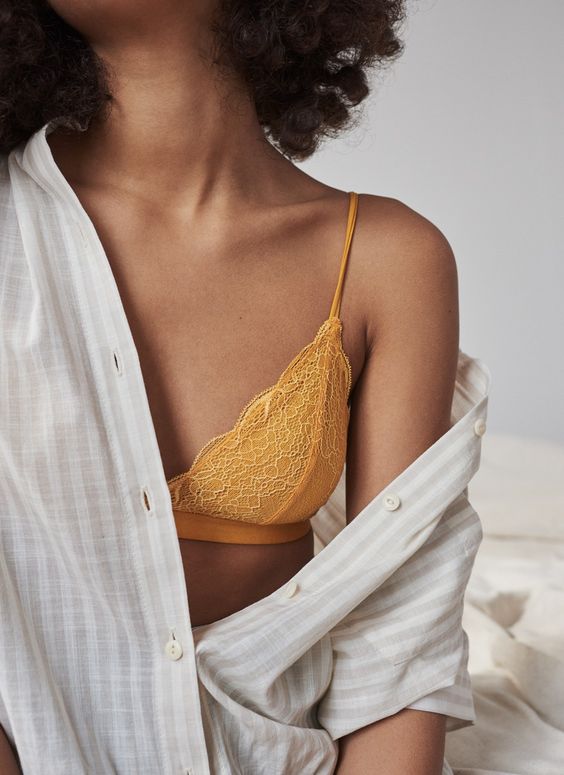 A lot of summer dresses have a naturally relaxed fit. This loose fit helps beat the summer heat and keep you cool and comfortable for all-day wear. However, the relaxed and revealing style of many summer dresses also makes them incompatible with most standard bras. Visible bra straps or cups can ruin the vibe of the cutest summer dress. While many women choose to go braless with these  types of dresses, bustier women don't have the option of sacrificing the support a bra provides for the day.
Bralettes magically eliminate the bra-versus-cute dress problem. They're meant to be seen. Bralettes are cute, fashionable, and enhance the look of your summer dress instead of detracting from it. Choose a bralette in a color that either matches or complements one or two colors that are already present in your dress. Also, make sure the bralette you pick doesn't steal the focus off of your dress. Go with simple lace or mesh materials that aren't too bulky or eye-catching.
2. Cut it Out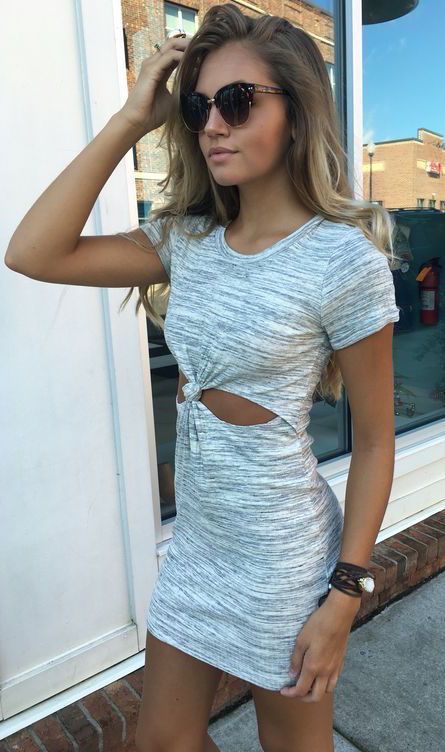 Cutout dresses are a major part of this year's summer dress trend. These dresses are perfect for summer; they show a little bit of skin, which keeps you cool in hot weather and gives your outfit an instant sexy finish.
You have countless options when it comes to cutout dresses. Try a dress with a back cutout (if you're cool with not wearing a bra) or go for a traditional front under-bust cutout. As a general rule, make sure that the dress you choose only features one major cutout design. If your dress is full of slits and slashes, your natural body shape will end up looking distorted and your outfit will look busy with too many focal points.
3. Get Fruity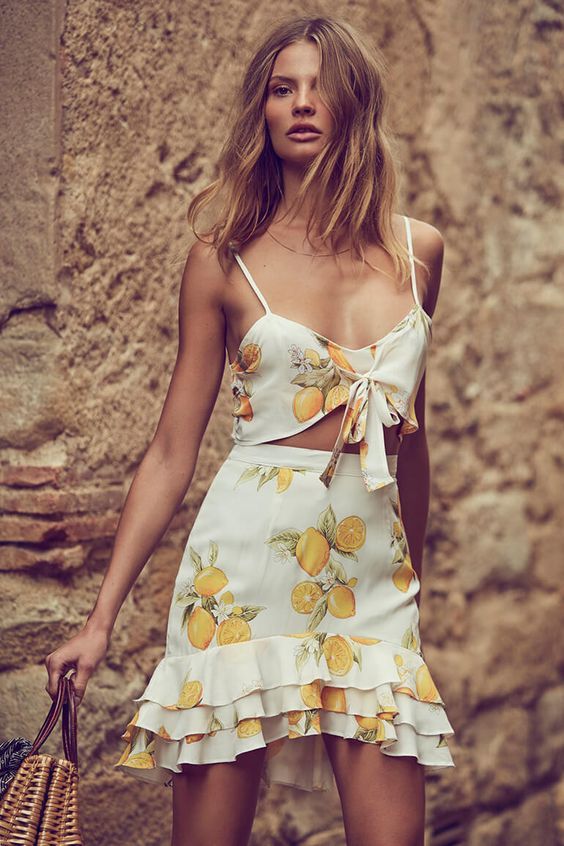 What could be cuter than wearing a summer dress with lemons on it? Fruity print are a popular choice for dress patterns at the moment. Summer dresses are fun and flirty to begin with and adding a whimsical print with pineapples or strawberries (or any fruit, for that matter) only amps up their cheerful vibe.
Fruits aren't your only choice when it comes to prints for summer dresses. Other fun and whimsical patterns include bicycles, birds, cats, and countless other random symbols. Step out of your comfort zone and try a summer dress with a print you normally wouldn't think of putting on your body to create an instant playful finish for your look.
4. Play with Buttons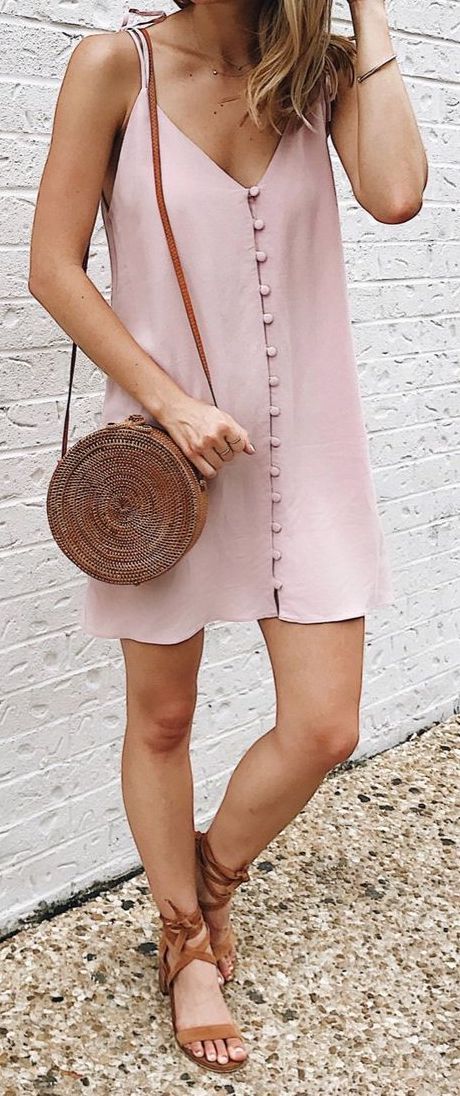 Shirts aren't the only clothing pieces that can be button-downs. Button-down dresses are a current major trend in the fashion world. Full front buttons on your dress automatically add interest to your look while still being subtle enough to not detract from the dress itself. Plus, buttons down the front of your dress draw in attention. This helps you look slimmer and prevents you from looking boxy or shapeless in a loose-fitting dress.
If you want a sleek and polished look, go for a solid-colored dress that features matching fabric-covered buttons down the front. For a more whimsical, boho finish, try a long, patterned dress with large wooden buttons instead.
5. Break Out of the Summer Box
Summer dresses don't only have to be for summer. You can wear them during any season or type of weather if you wear them the right way.
Try wearing a loose, patterned summer dress over leggings or tights to add an autumnal twist to your look. Pair this combo with block-heeled booties or lace-up combat boots to create a streamlined and put-together finish. Or, pair a bright summer dress with a neutral, oversized cardigan in cooler weather. Just make sure your dress fits snugly or has some structure so you don't end up looking shapeless and wear chunky shoes to balance out the look.
6. Add Sleeves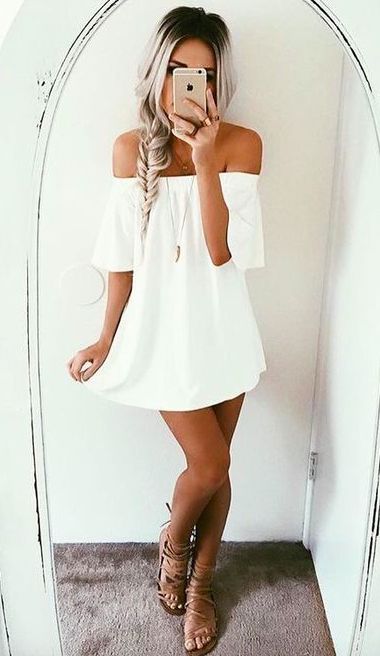 Sleeves add instant interest and versatility to summer dresses. Summer dresses with sleeves are more appropriate in less casual settings and in weather that's not overly hot.
When you wear a summer dress with sleeves, however, it's important to ensure that you don't end up drowning in a sea of fabric. Add other focal points to your look with a delicate metal or beaded choker that draws attention away from your sleeves. Or, cinch the waist of your dress with a wide belt so your natural body shape is obvious.
7. Accessorize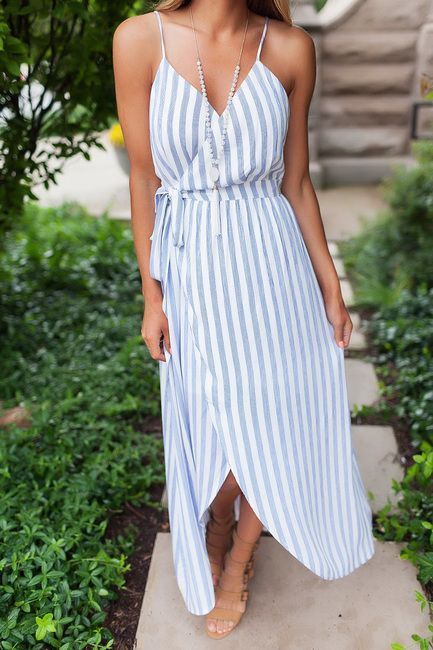 Accessories are an important part of any look and summer dresses are no exception. Although you probably want to stay casual and comfortable when you wear a summer dress, there are accessories you can add to complete your look without detracting from its comfort level.
Try a long, simple pendant necklace with a solid-colored for a relaxed, boho look. Or, balance out a patterned, relaxed-fit maxi dress with a large sun hat over your beach waves.
Summer dresses are definitely the go-to fashion staple of the season. If you wear your dresses right, you can easily get away with wearing your favorite ones all summer long while looking effortlessly trendy and staying cool.