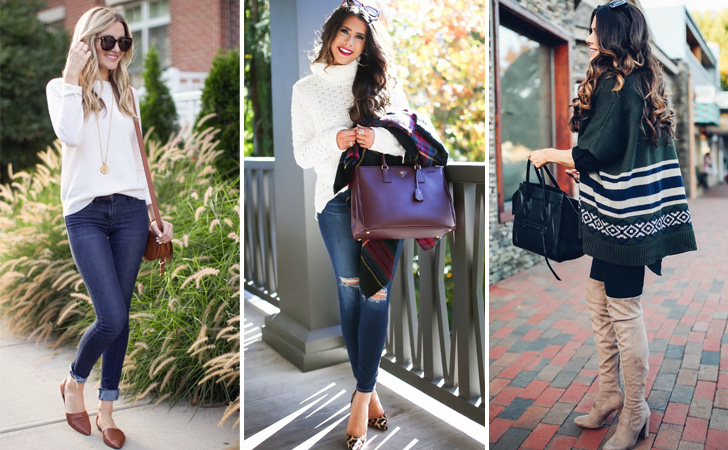 Autumn is the in-between season between the hot summer and the cold winter. Because the weather is unpredictable during these months, it can be difficult to put together outfits that are both trendy and complement the fickle fall weather.
However, outfits suited for autumn can include both warm and cool pieces. In fact, creating outfits for fall doesn't have to be frustrating. For example, you can combine a wide range of pieces from your wardrobe to create beautiful autumn outfits. While autumn weather is often confusing and discouraging for fashion lovers, it is actually easy to create gorgeous, fashion-forward fall looks with a bit of inspiration.
Outfit ideas for women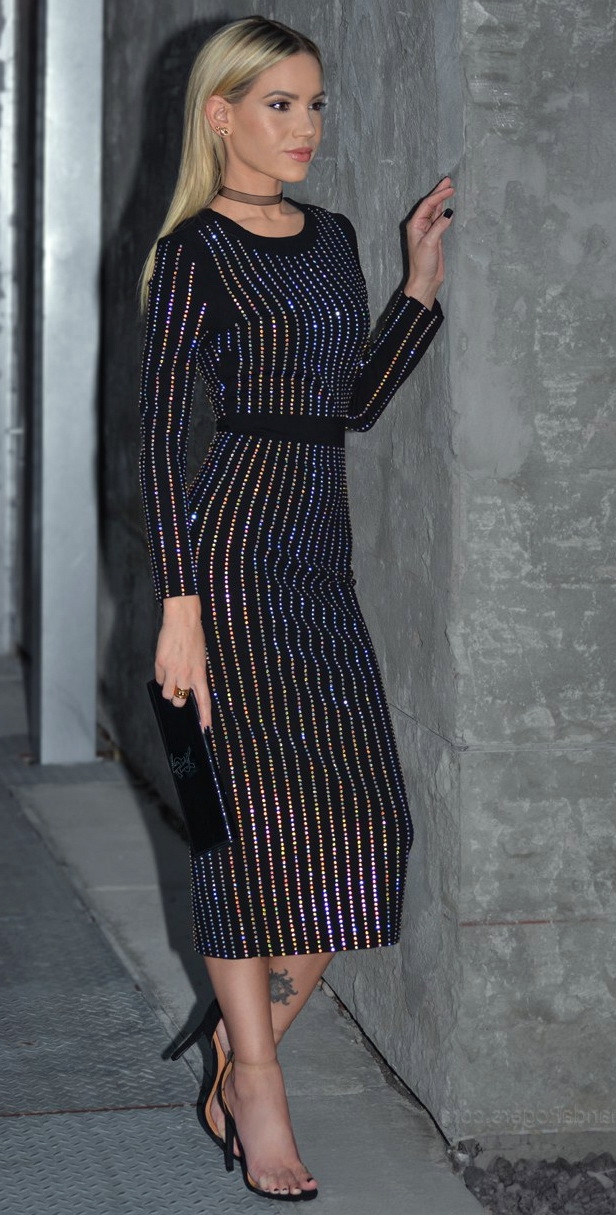 When you want to have a night out in the middle of autumn, making an outfit choice is difficult. While the afternoon weather might be warm, the air turns colder as the night grows later. However, a sleeved dress that falls below the knees, such as the one pictured above, is a great choice for formal autumn events. It keeps you warm while still maintaining a sexy finish. Also, the sequins in this dress add an extra touch of charm and formality to your look.
Trendy sweater outfit ideas for Fall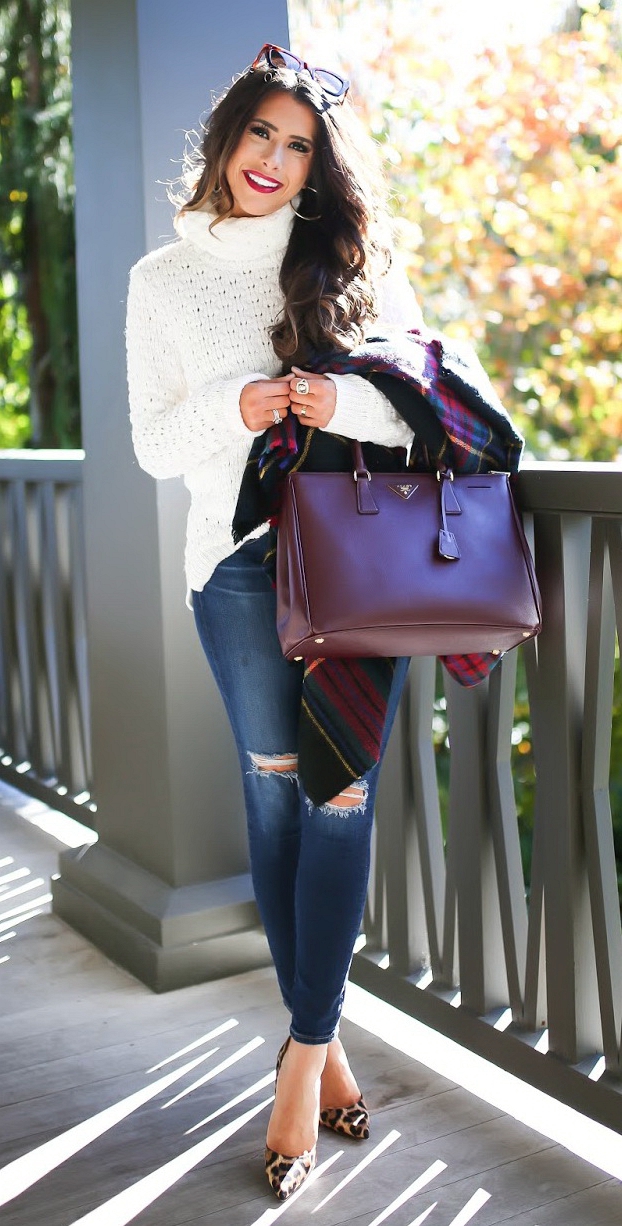 Autumn is the only time of the year when you can combine classic pieces from opposite seasons. For example, the thick knitted sweater and high heels in the look above create a unique, gorgeous look that is only suitable for fall weather.
Simple casual outfit ideas for women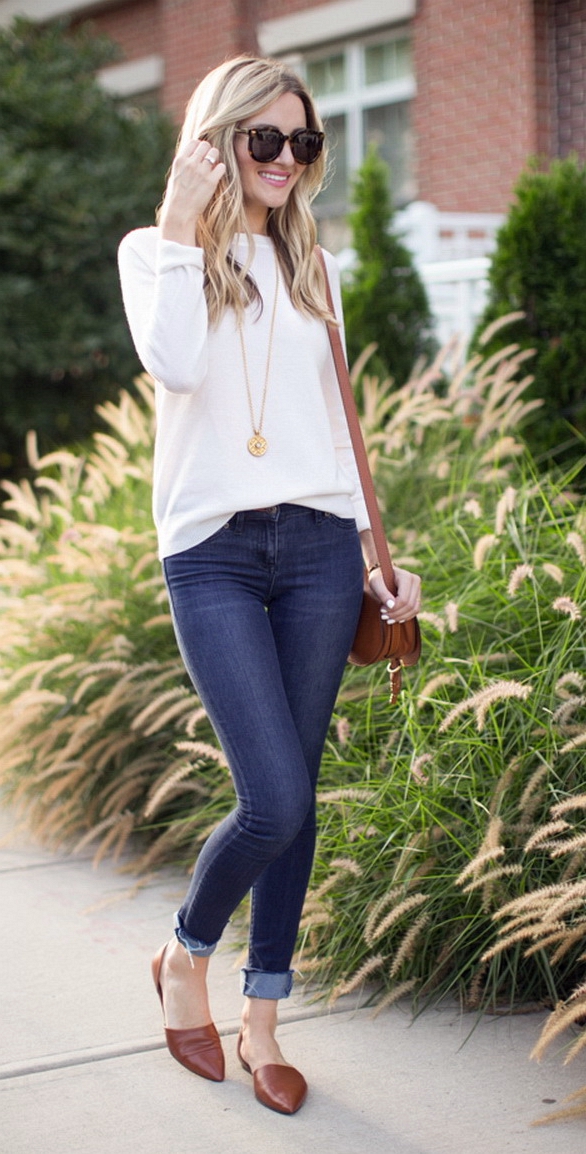 Although it seems difficult at times, putting together a simple, classy fall outfit is easy. In fact, all you have to do is pair a thin sleeved shirt, skinny jeans, and flats to create a neutral, basic look that's still trendy and interesting.
Trendy outfits for women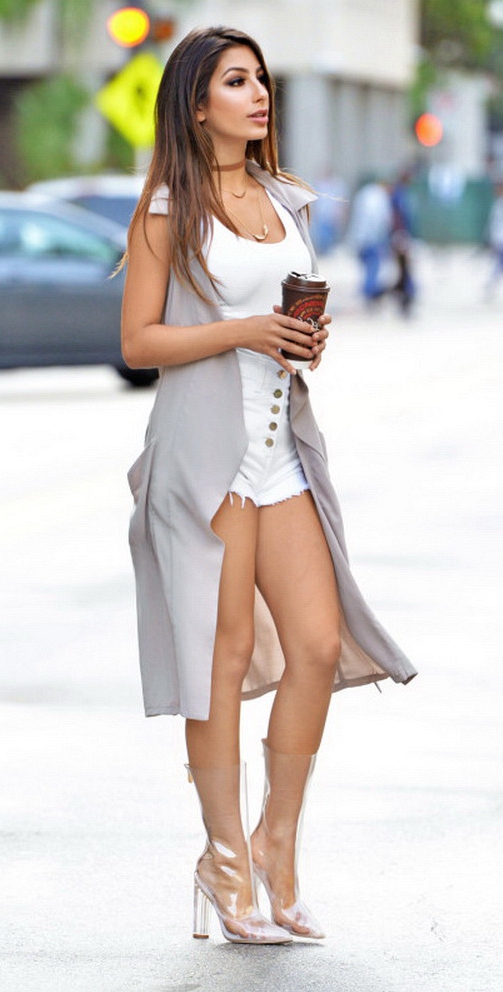 Fall is a great time to mix and match pieces that would generally be worn in either winter or summer. For example, the outfit above pairs summery high-waisted shorts with a long, sleeveless winter coat. Because of this complementary combination, the whole look features a gorgeous, complementary finish that is unattainable during any other season.
Simple easy outfit ideas for fall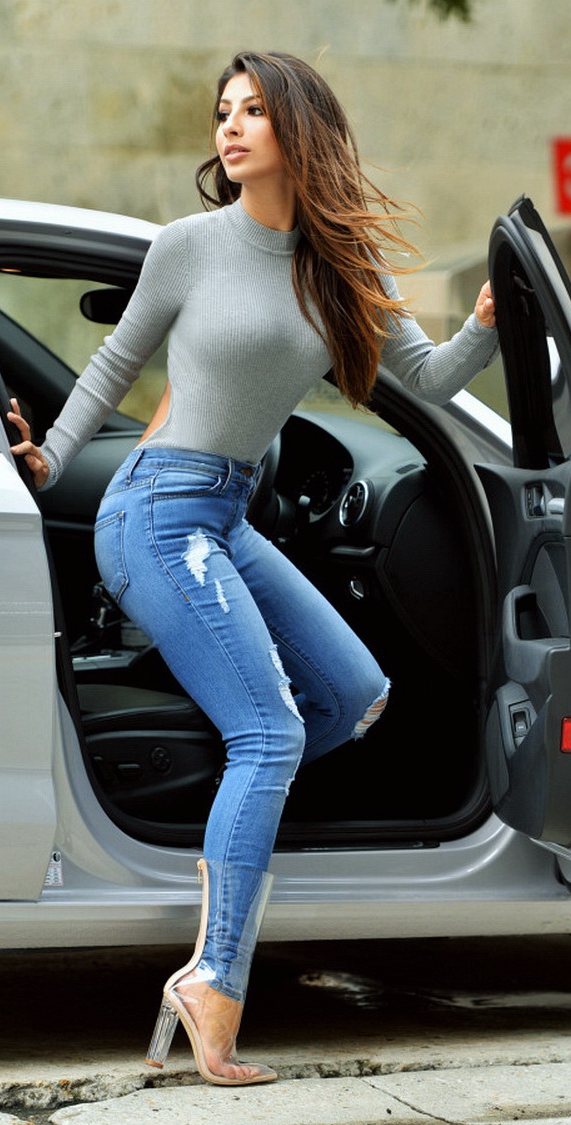 This look combines two of the current major fashion trends: bodysuits and clear heels. Because bodysuits are extremely form-fitting, they help you show off your natural shape and curves. Also, clear heels are a quirky current fashion trend that allows you to combine the style of heels with the visibility of open-toed sandals.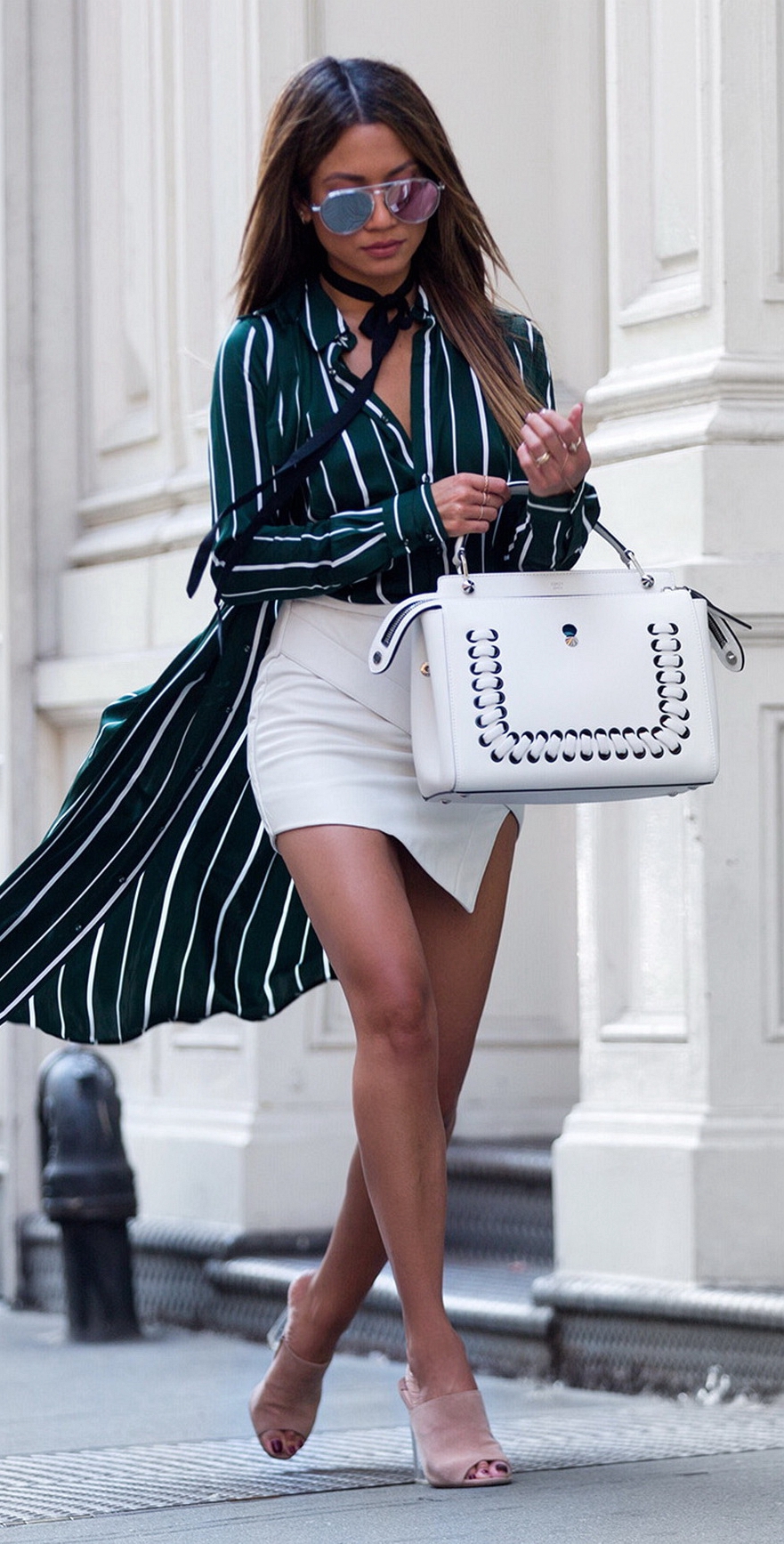 Due to the cooling weather, sleeved shirts are a must for fall. However, if you want to create more intriguing outfits that don't include neutral sleeved t-shirts, opt for patterns. For example, the sleeved shirt in the look above features bold stripes that add interest to the look as a whole.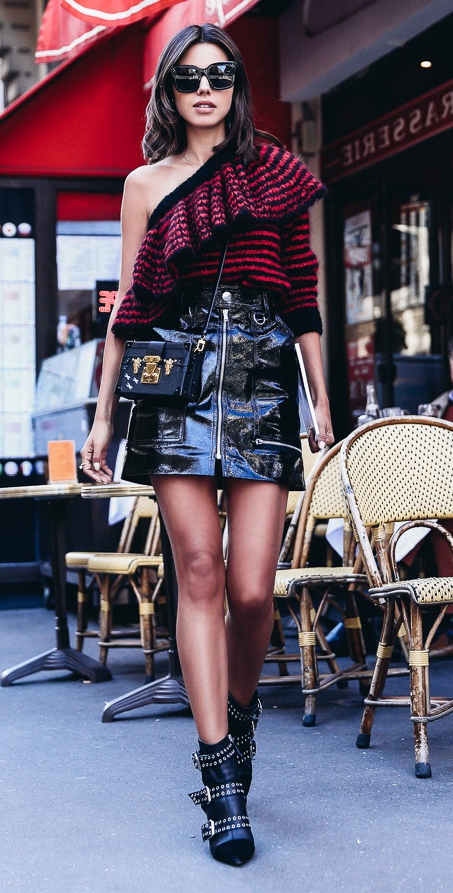 No matter what season it is, don't be afraid to experiment with your style. For example, try out a variety of different textures in the pieces you wear. Combine leather, fur, velvet, and other materials to create a trendy outfit with plenty of depth and intrigue.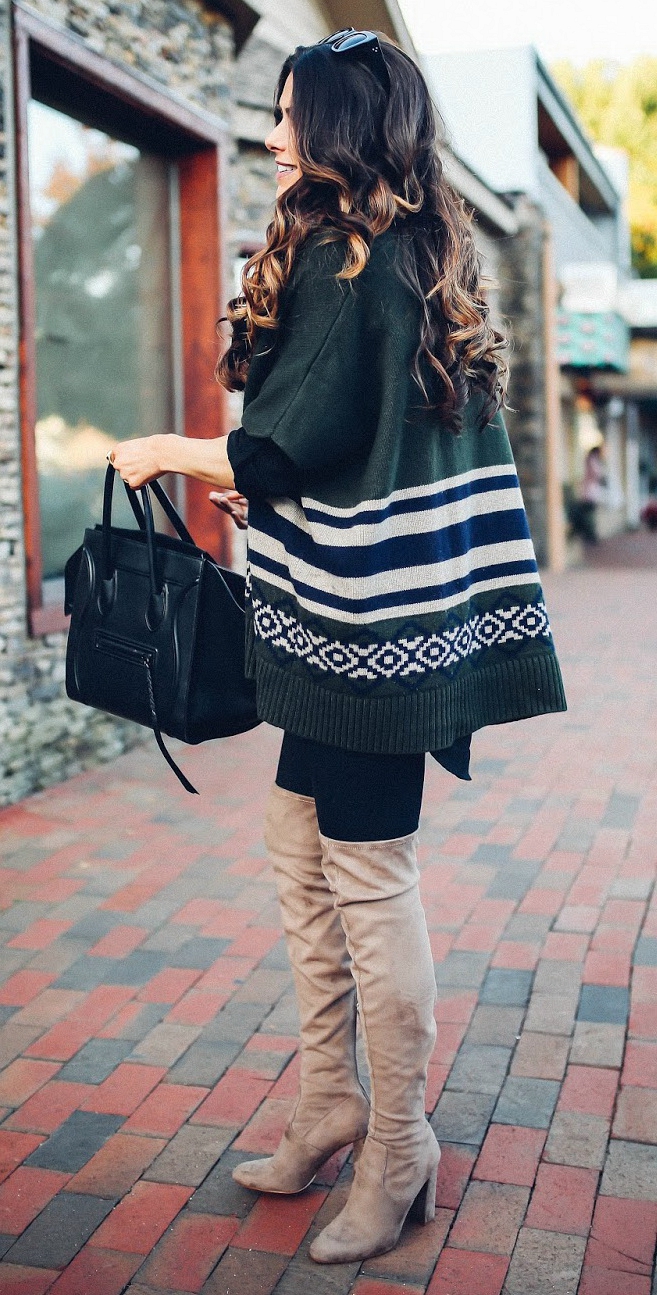 This outfit is full of basic fall essentials. For example, high over-the-knee boots are a current major fashion trend. Also, they complement almost any outfit. In addition, patterned cardigans like the one above make a gorgeous and interesting addition to a simple fall look.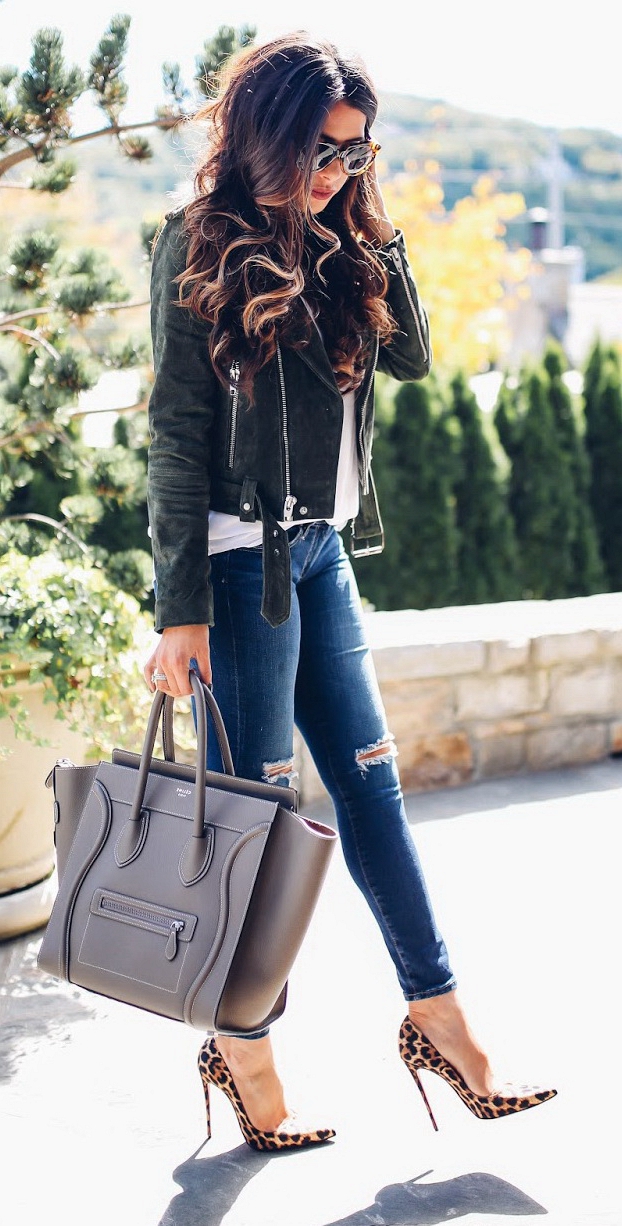 Trendy jackets are one of the best parts of fall fashion. For example, pair a gorgeous suede or leather jacket with skinny jeans and heels like in the look above for a unique, fitted finish.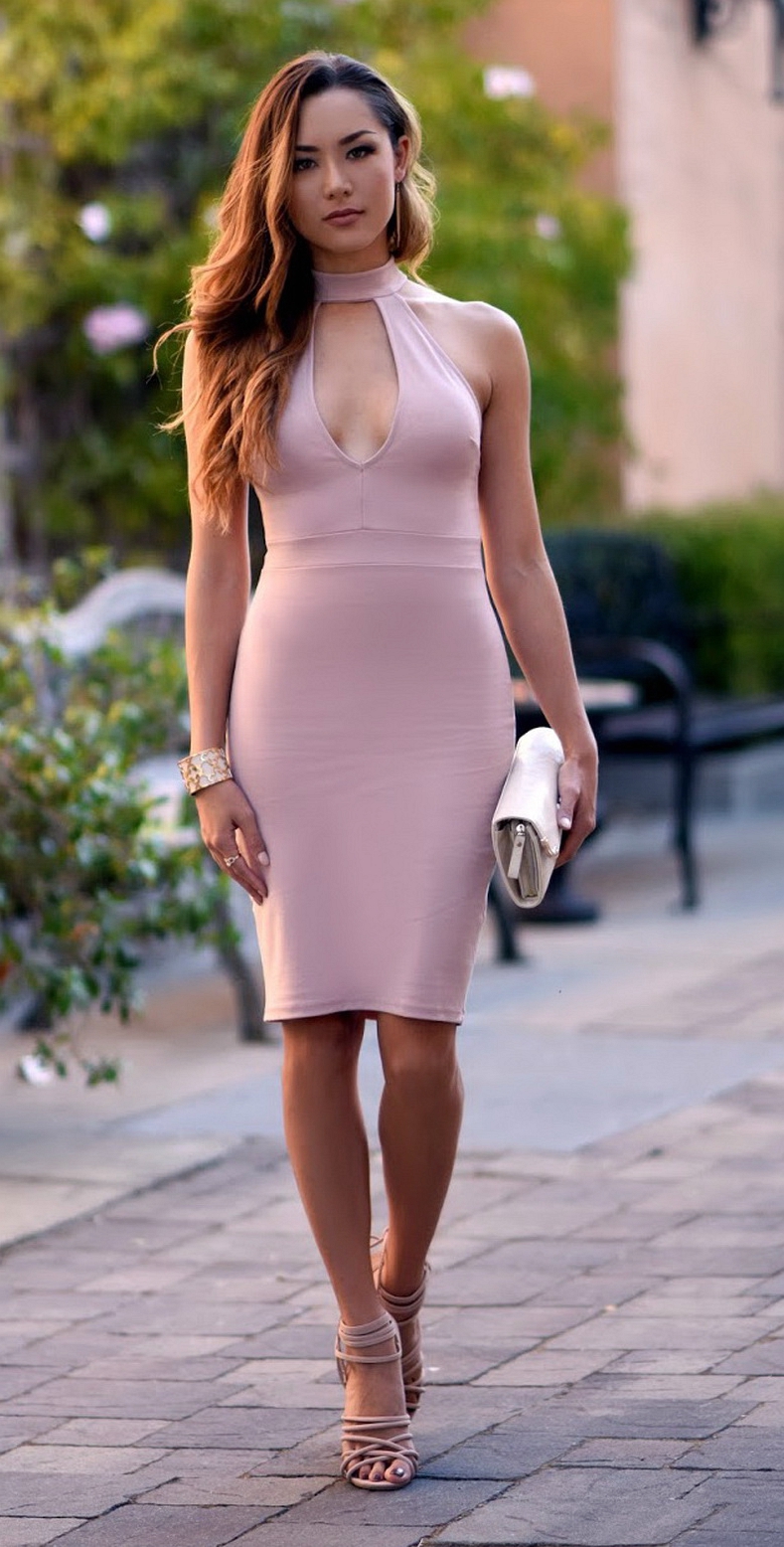 When you pay attention to the changing trends, you notice that every season has its own set of suitable colors. For example, neutrals are well-suited for the autumn months. In fact, the muted blush color of the dress above is a perfect example of a gorgeous shade that can be incorporated into any fall outfit.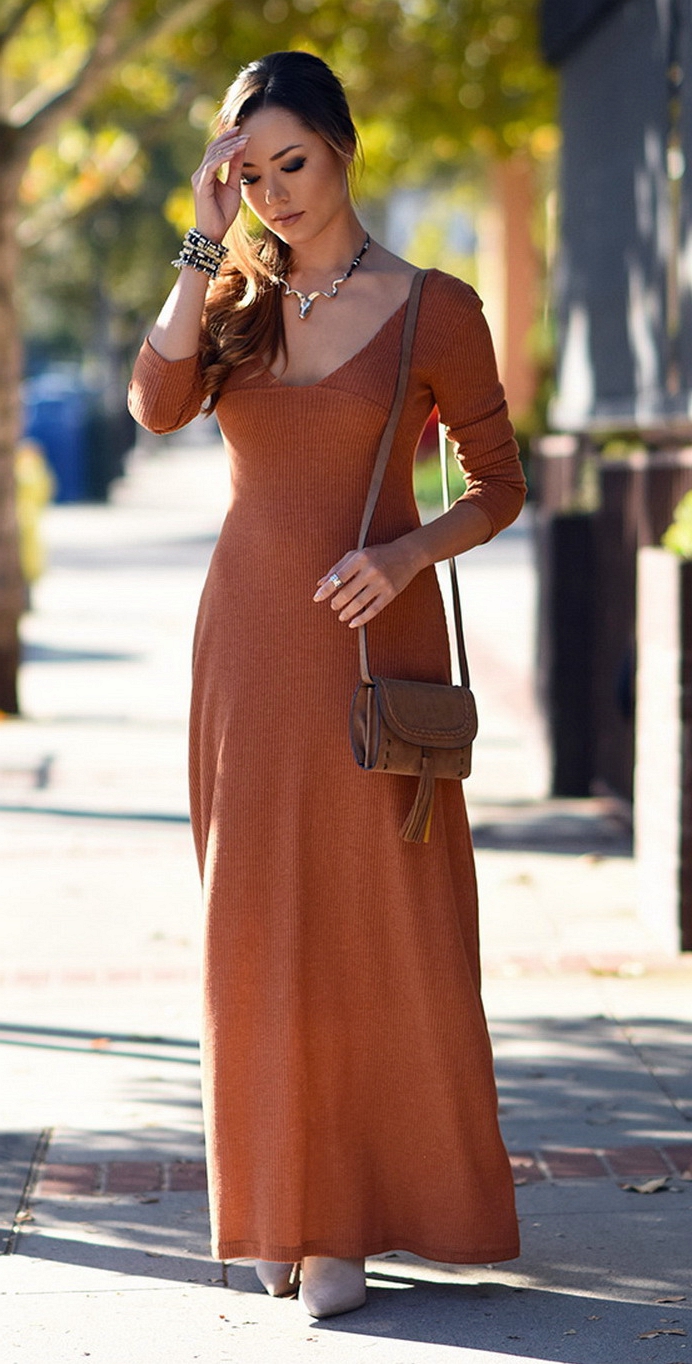 If you're looking for the perfect fall fashion statement, try a sweater dress. For example, this sleeved, floor-length sweater dress is both trendy and warm. Also, it creates a fitted, textured finish that clings to and flatters your curves.