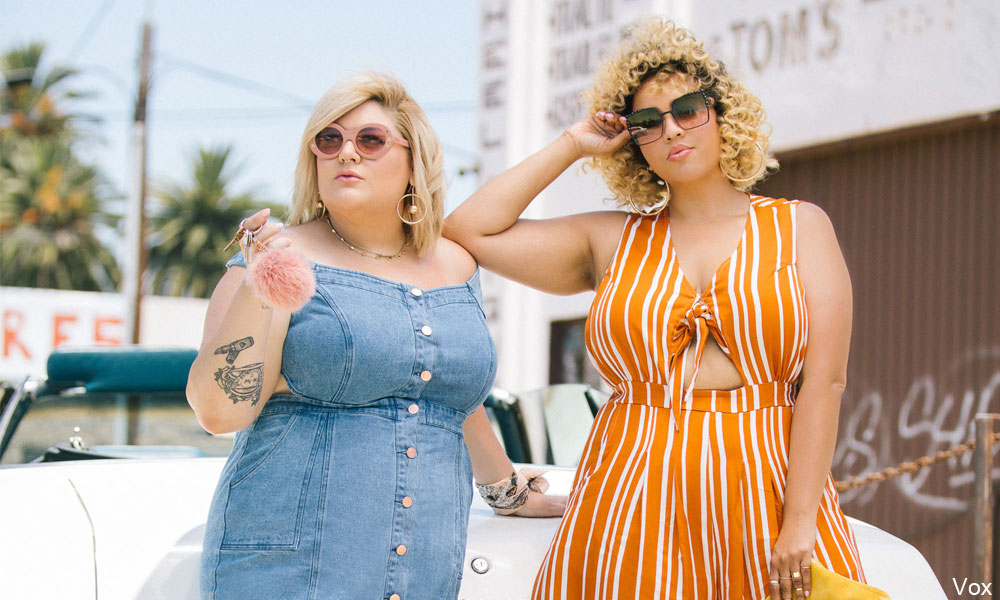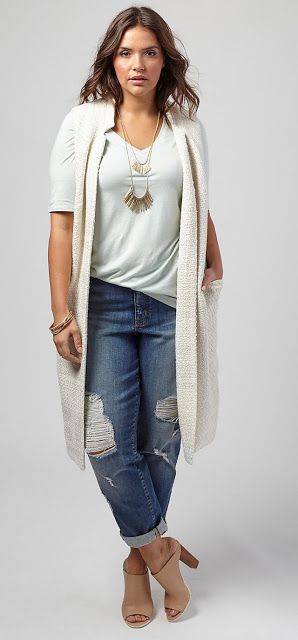 Stores and brands that carry plus sizes generally start their plus-sized clothes at size 14 and higher. According to modern statistics, about sixty-seven percent of women fall into this 14-and-up category. That means that one hundred million women in America alone fit into plus-sized clothing.
Despite the commonality of being a plus-sized woman, there still seems to be a lasting stigma around plus sizes. Many women are hesitant to shop from purely plus-sized brands or shops. There are many misconceptions regarding plus-sized clothing, including that pieces in these extended sizes are either "enlarged skinny-girl fashion" or shapeless wear designed to hide your body. Every woman should feel comfortable in the skin she's in and be able to get easy access to clothes that fit well and flatter her unique body type, shape, and size. Be an active part of erasing stigmas against plus-sized clothing for yourself and millions of other women; learn how to rock plus sizes while feeling confident and fashionable at the same time.
1. Be Aware of Your Body Shape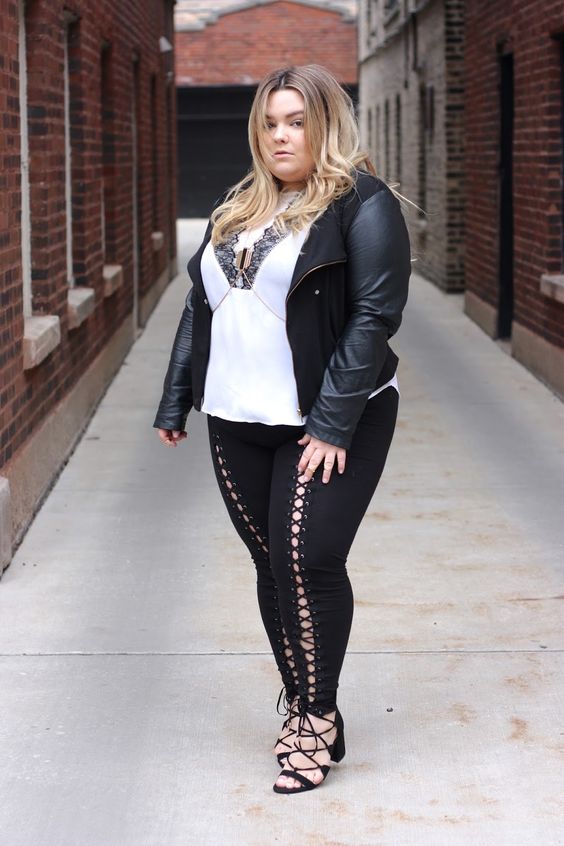 Before you try to buy any clothes, you should be aware of your natural body shape. This is especially important when it comes to plus-sized clothing lines. You can use your knowledge of your body shape to choose plus-sized pieces carefully and make or break how extended sizes flatter you.
No matter what size you are, your body still loosely adheres to a basic body shape. Knowing your body shape like the back of your hand helps you make decisions when buying clothing that will help ensure that your purchases flatter you. Pay attention to where your curves are. If you are curvier up top and have a smaller waist, tops and dresses that are more snug will help showcase your positive assets. Women who have a curvier bottom, hips, and thighs are usually complemented by individual pieces with more texture to balance out their shape.
2. Don't Go Shapeless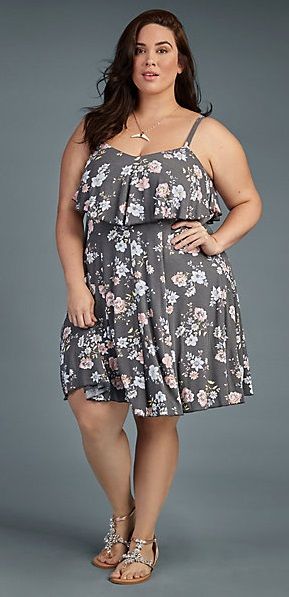 One of the most harmful misconceptions about wearing plus-sized clothing is that women who fit into plus sizes should choose the largest, most baggiest pieces in order to hide their shape and help them appear slimmer. First of all, no woman should feel like she needs to hide the way her body looks in a sea of fabric in order to appear attractive to the outside world. Furthermore, the "slimming effects" of baggy, tent-shaped clothing are nothing more than a lie.
Wearing oversized clothing actually makes you appear larger. Show off your shape instead of pretending it doesn't exist. You don't have to wear skin-tight skirts and crop tops, but actively choose plus-sized pieces that fit your body snugly and make your natural shape visible. You will automatically look more streamlined and put-together and feel more confident, as well.
3. Get a Great Bra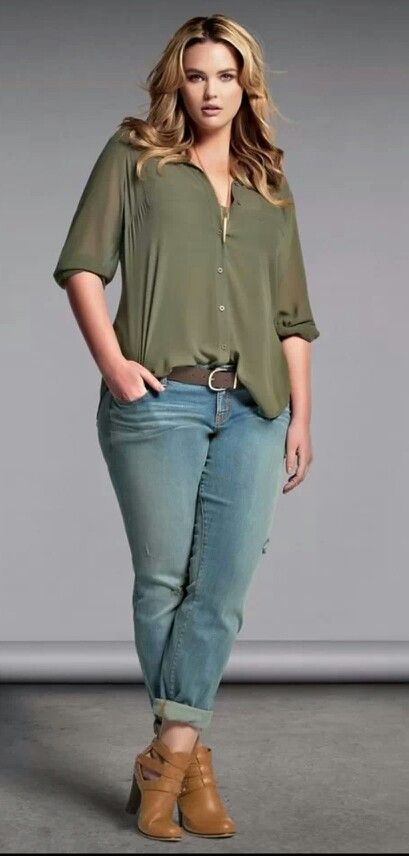 Investing in a fabulous and supportive bra is key before you start trying to find plus-sized clothing. A great bra is important for all women, but it's especially vital for curvier ladies to have ample support
If you don't have a bra that supports your bust and really fits you well in every way, you'll end up with unflattering bra lines, extra lumps, and dreaded double-boob. It's all about what's underneath. Wearing a bad bra under your plus-sized clothing will make your outfit appear unflattering and drive you to wear exactly the kind of shapeless pieces you should be avoiding. Make sure you bring your best bra with you to try on new clothes. You'll be surprised how much better plus-sized pieces look on you when your bust is smooth and well-supported.
4. Trust in Accessories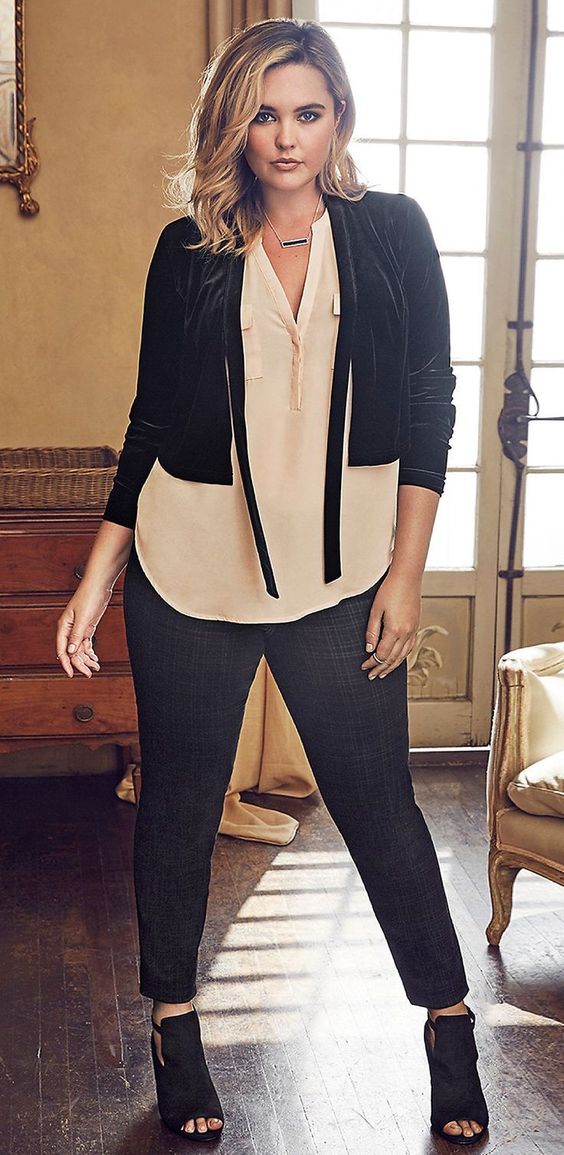 You can always put your faith in accessories to spice up your plus-sized look and act as focal points to draw attention where you want it. It's a good idea to try to highlight your favorite parts of your body when putting together a plus-sized look. Accessories can help you achieve that goal.
If you love your legs, accentuate and elongate them with open-toed chunky heels. To draw more attention to your top half, try an eye-catching pendant or charm necklace.
5. Dress Flattering, Not Trendy

There is absolutely no reason that plus-sized women shouldn't get in on the latest trends just like everyone else. However, dressing for the trends is not the first or only thing you should be thinking about when you head to the mall. If you buy a collection of the trendiest clothing just because it's currently "in", chances are many of those pieces aren't actually going to flatter your body.
It is much more important to choose clothing pieces that flatter you, regardless of whether or not they fit in with the current major trends. If constantly staying on-trend with your looks is extremely important to you and your reputation as a fashion queen, at least make sure that you put thought into the trendy clothes you buy to ensure that they complement your unique body as well. You'll feel much more confident and fashionable in flattering clothing than you will in ill-fitting trendy pieces.
6. Make it Monochrome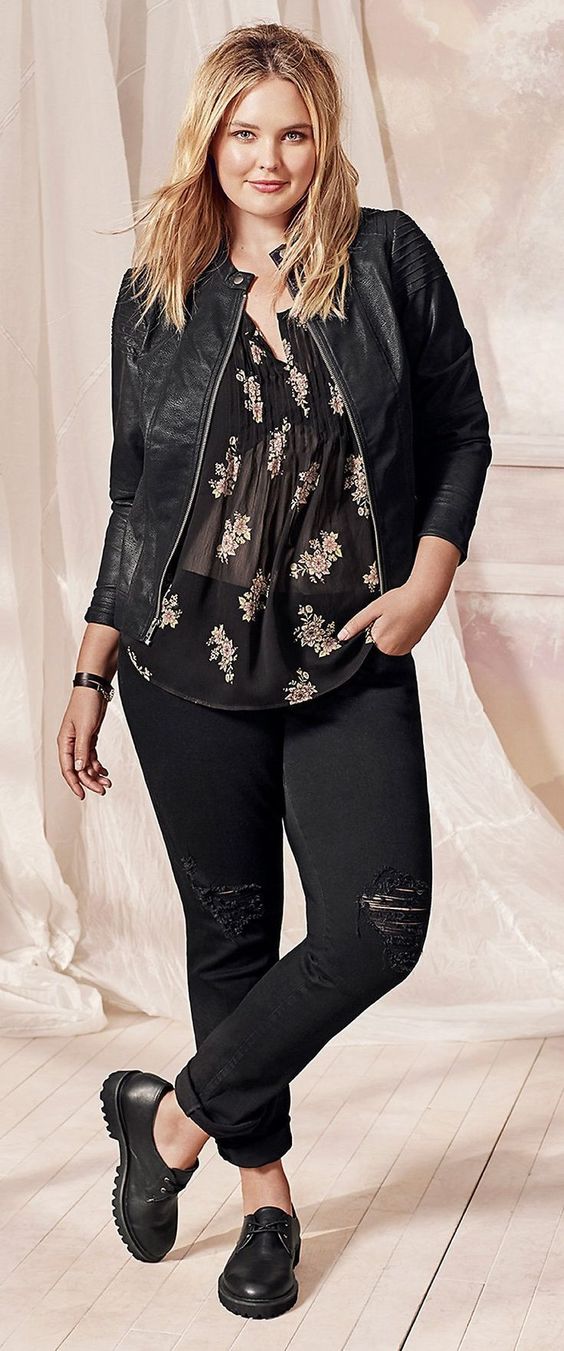 Monochromatic clothing has an automatic slimming and streamlining effect on any woman's body. If you want to amp up the basics in your plus-sized wardrobe, go monochrome.
You should not, however, play into the misconception that black is the most slimming color and should be the focus of every plus-sized woman's wardrobe. It's not necessarily true that wearing black instantly makes you look skinnier. Also, black definitely doesn't slim you down any more than other monochromatic color palettes. Experiment with mixing and matching tops and bottoms in different shades of the same color to create a variety of flattering monochromatic looks.
7. Be Confident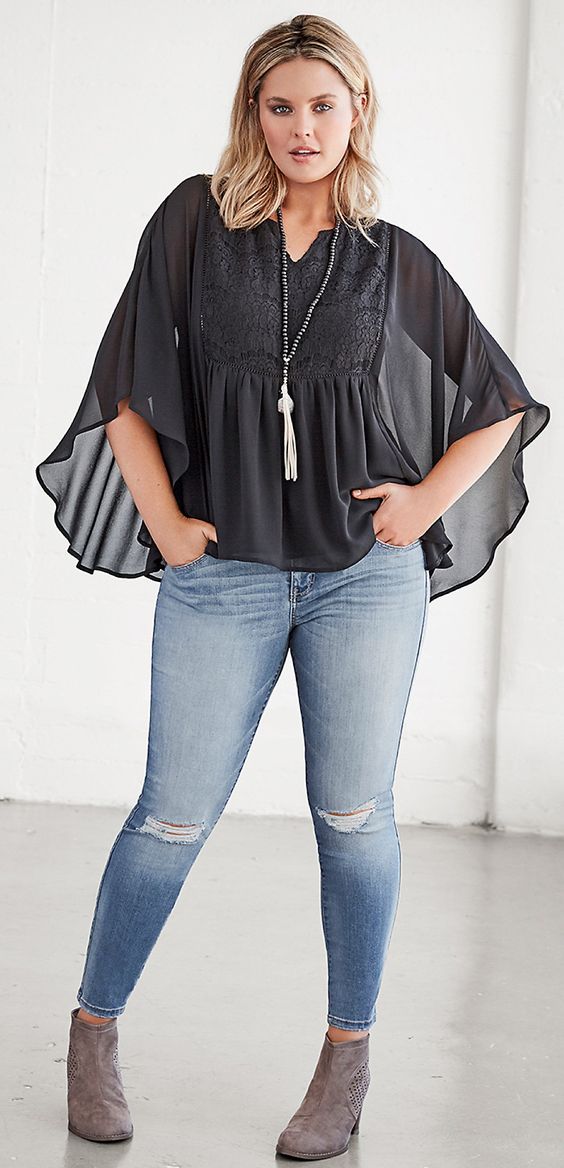 Confidence is key for any woman who wears plus-sized clothing. Always remember to love the skin you're in no matter what size you wear. Your body is unique and it is perfect for you.
If you go out in a plus-sized outfit knowing that you look great in it, you will look better and you'll feel better, too. Choosing and putting together outfits in extended sizes is only the first step. Wearing those outfits with a genuine sense of confidence and self-love is what will truly make or break how you look in your clothes.
Wearing plus-sized clothing is nothing to be ashamed of. In fact, creating your own plus-sized wardrobe can positively transform the way you feel about your clothes and your body as a whole to help you reach a more confident and fashionable you.