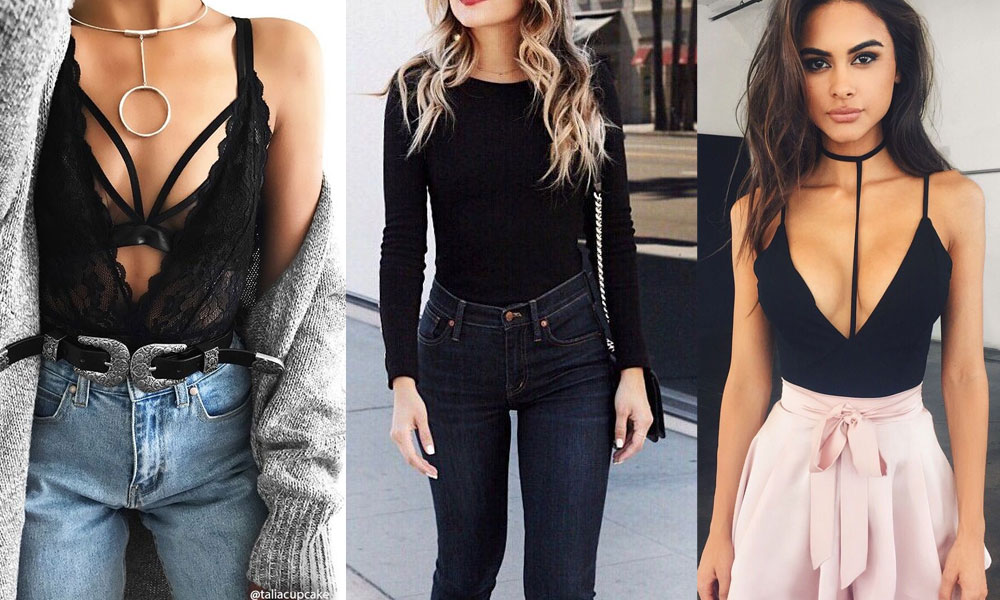 Bodysuits are currently sweeping the fashion world as one of the biggest current trends. Anywhere you go whether it's an online store or your local mall, you're more than likely to find a wide and varied selection of bodysuits lined up on the shelves. Bodysuits have topped the charts of casual fashion in recent seasons for many reasons. The first reason is, of course, that Kim and Khloe K. rocked them first. But beyond their Kardashian stamp of approval, bodysuits are just the bomb. They're cute, convenient, casual, and super flattering for every body type.
You might feel a little bit weird the first time you fasten the crotch snaps on your new bodysuit. No matter how trendy they are, bodysuits and their extreme likeness to fashionable ballet leotards and baby onesies can be a little hard to get past. However, you shouldn't let the initial weirdness of putting on a bodysuit stop you from indulging in this fun and fashionable trend.
1. Experiment With Necklines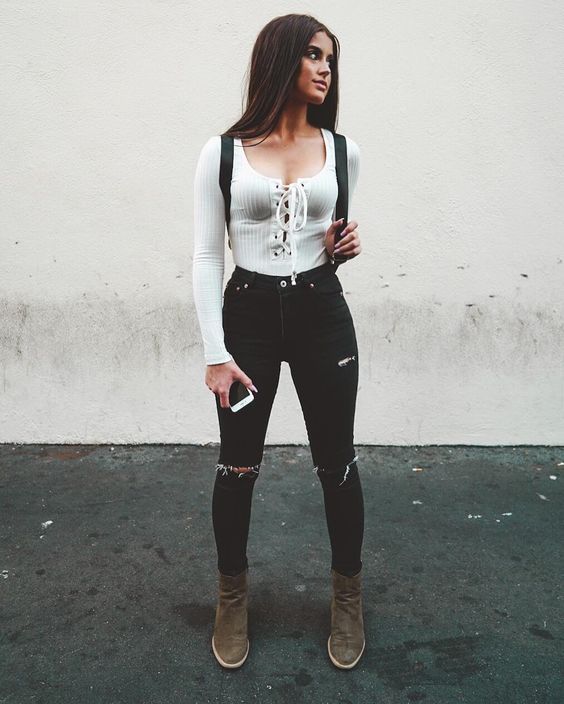 There are tons of different bodysuits out there for you to peruse. One of the most important things to consider when picking out a bodysuit is its neckline. The bottom half of most bodysuits generally look the same. They're skin-tight, they tuck into whatever you wear on the bottom, and they snap under your crotch.
When it comes to necklines, however, you've got plenty of choices. The neckline adds texture and interest to a bodysuit. It helps balance out the skin-tightness of the piece and acts as an instant focal point. There's nothing wrong with adding bodysuits with more basic necklines to your casual wardrobe for days when you're out running errands and carrying out other ho-hum activities. But when you want to spice things up, go for a bodysuit that features a neckline with a bit more intrigue, such as a turtleneck, mesh detailing, or lace-up.
2. Go High-Waisted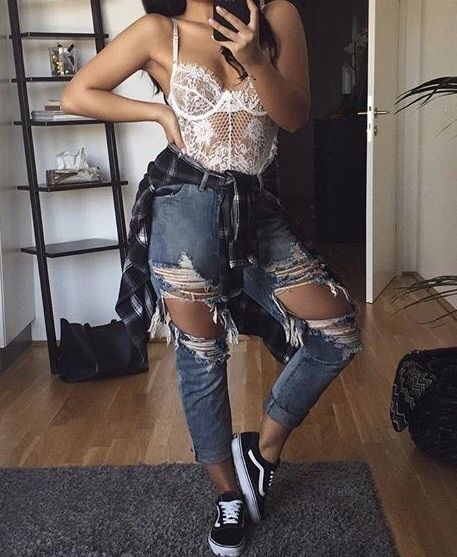 If you're not sure what you can pair your bodysuit with, you virtually can't go wrong with high-waisted bottoms. High-waisted denim is generally the bottoms of choice when it comes to bodysuits.
This is because the texture and rise of high-waisted jeans and shorts balances out the tightness of a bodysuit. Plus, high-waisted bottoms automatically slim down your waist and highlight your natural shape without making you feel too exposed. You can rock a bodysuit with jeans or other bottoms with a lower rise, but high-waisted is usually your safest bet.
3. Wear For Any Occasion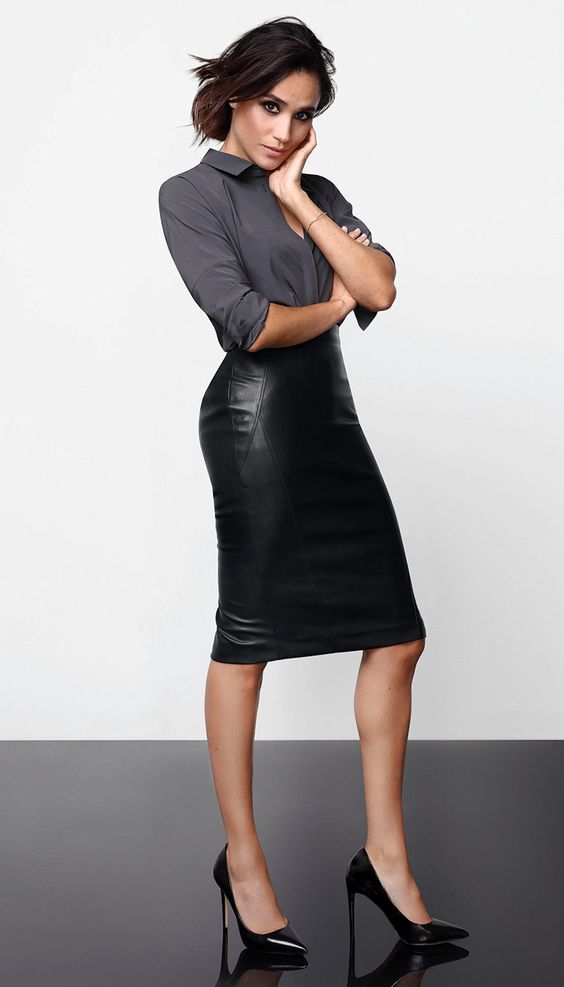 Bodysuits should not be banished to your most casual wardrobe. In fact, you can effortlessly pull off a bodysuit for virtually any occasion as long as you pair it with the right accompanying pieces.
If you just plan to go about your normal daily activities, slip on a basic solid bodysuit with a pair of high-waisted distressed cutoffs to add a bit of texture to your look. For dinner with the girls, pair a lace-up bodysuit with a high-waisted skirt and wedges for a dressed-up, feminine finish. When a night out comes around, rock a bodysuit with a leather jacket and booties to create a flirty and flattering city chic look. If you're sick of your standard outfits for the office, wear a bodysuit to work instead. Just pair it with high-waisted slacks, pumps, and a loose blazer to professionalize your look while keeping it trendy.
4. Consider Lines

Many modern women have replaced their entire underwear collection with thong-cut panties because it seems increasingly difficult to find trendy, flattering bottoms that don't showcase your panty lines to anyone who happens to glance your way. When you choose a bodysuit, keep panty lines in mind.
Some bodysuits feature a bikini cut that shows under tighter bottoms just like regular bikini underwear would. In fact, bodysuit lines are often worse than panty lines because bodysuits are usually made from a thicker fabric than underwear. If you're a woman who usually only wears no-show underwear, panty lines that come from bodysuits can be a bit of a shock. There's no need to give up on bodysuits altogether. Just invest in a collection with either a thong or boyshorts cut that won't show underneath even the tightest clothes.
5. Try a Skirt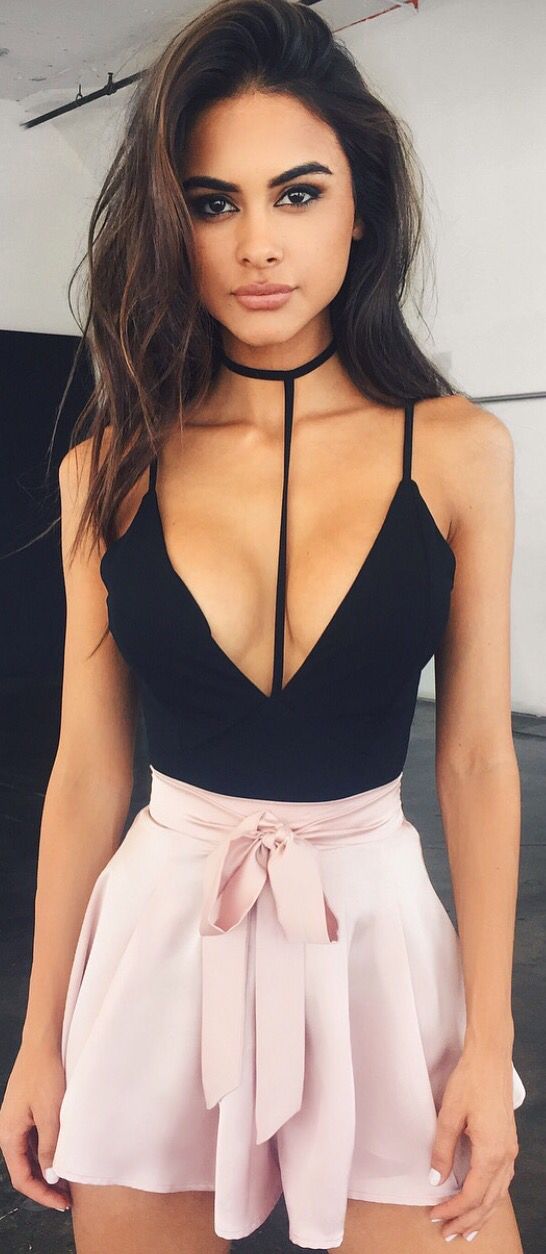 You might think that bodysuits go best with shorts or jeans, but they work well with skirts, too. The loose, flowy cut of a skirt helps add texture to your look and balance out the tightness of a bodysuit.
Try pairing your bodysuit with a high-waisted skirt. Skirts that rise higher up are more slimming and create a more streamlined finish when paired with a bodysuit. Wear your skirt and bodysuit combo with strappy sandals, block heels, or ankle booties depending on the type of look you want to create.
6. Go Bold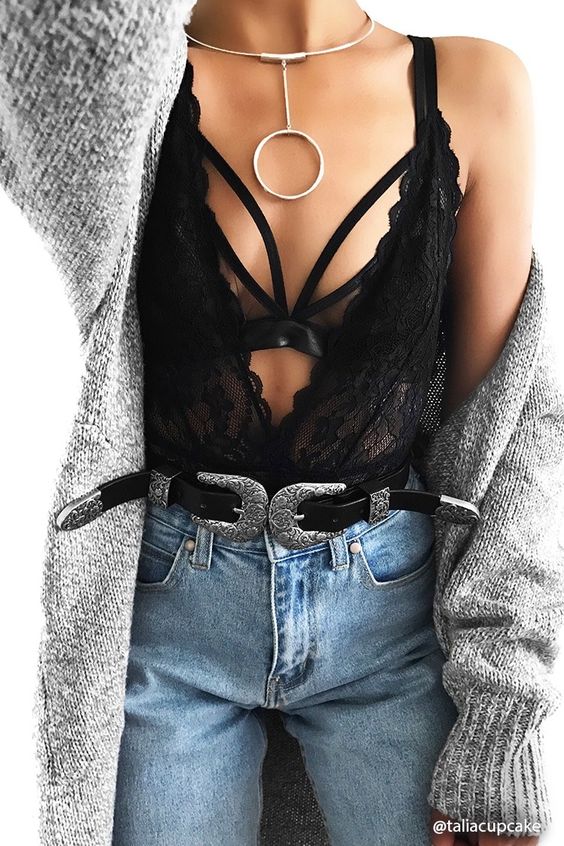 Bodysuits are available in a wide variety of styles and some are bolder than others. Don't be afraid to try a more adventurous style, like a see-through mesh bodysuit or one that features a low or lace-up neckline.
If you don't want to get too revealing, try a piece with a fun pattern or embroidered detailing instead. Your bodysuit doesn't have to just be the basic foundation of your look; it can be the focal point, too.
7. Embrace It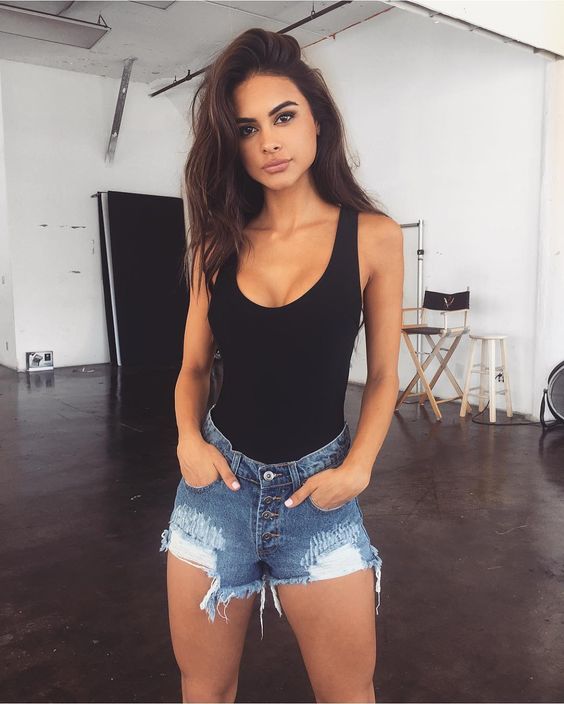 There's no getting around it. Bodysuits are tight, tight, tight. Wearing one is basically the same thing as wearing a skin-tight one-piece swimsuit. Many women feel uncomfortable wearing clothing that clings so tightly to every curve on their body. However, bodysuits are so popular because they're so flattering.
Bodysuits automatically make every body type look better. They highlight the shapely curves on thinner, boxier women. They instantly slim and smooth women with naturally larger, curvier body types. No matter how your body looks, a bodysuit will make it look better. When you slip into a bodysuit, the most important thing to remember is that you rock it. If you keep that truth in mind always, your confidence will soar and you'll pull off any bodysuit like a pro.
Bodysuits are a trend you do not want to miss. They're the lazy girl's perfect solution to putting together a seamless and trendy look without ever actually expending much effort. Plus, they make your unique body look its best and help you feel like a sexy goddess in your own skin. You've really got nothing to lose.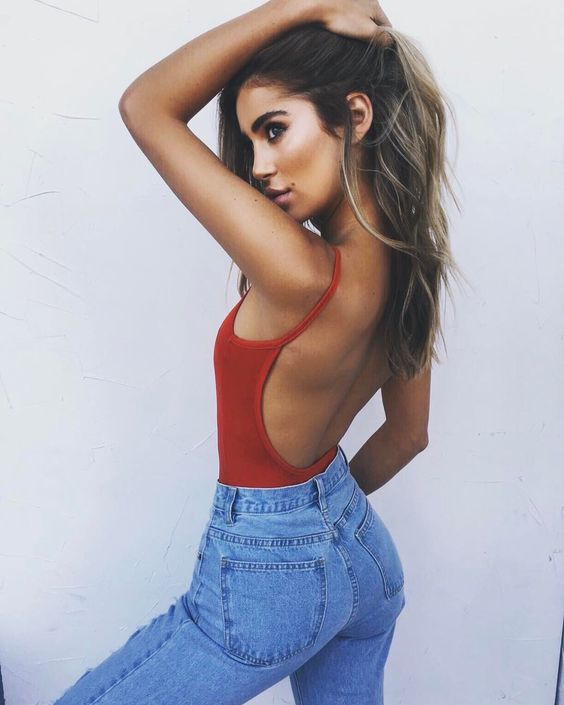 via