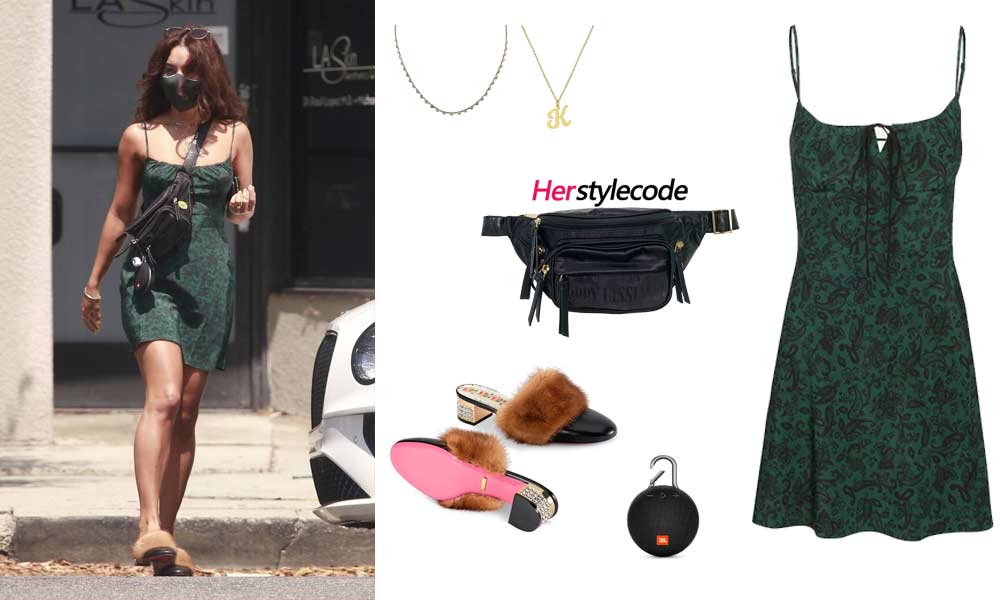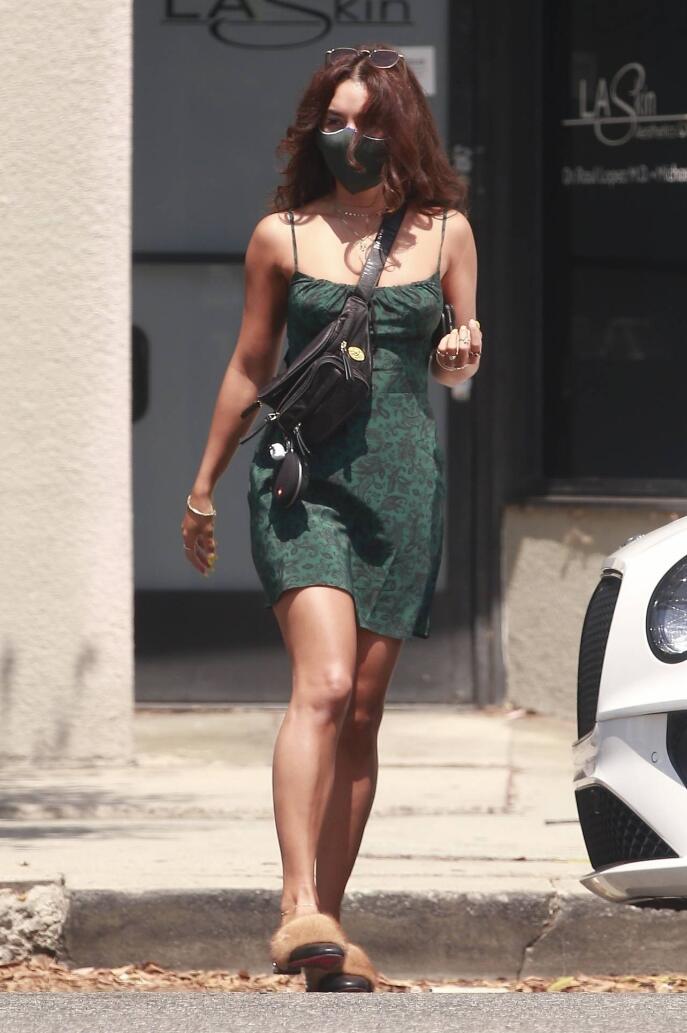 Vanessa Hudgens has been known for her bohemian/70's inspired style vibe for quite some time now. In this gorgeous outfit, she has her hair down (probably curled), she's wearing bold golden jewelry that pops on her warmer skin tone, has her nails done, and she has perfectly coordinated her other accessories, like the bag and sunglasses, to her outfit. She even matched her face covering to her dress! Vanessa has frequently matched an outfit together and then wears statement shoes, just like the fur sandals in the photo.
If you want to make a statement, try out some crazy, wild, colorful, or shoes with a different scheme than the rest of your outfit.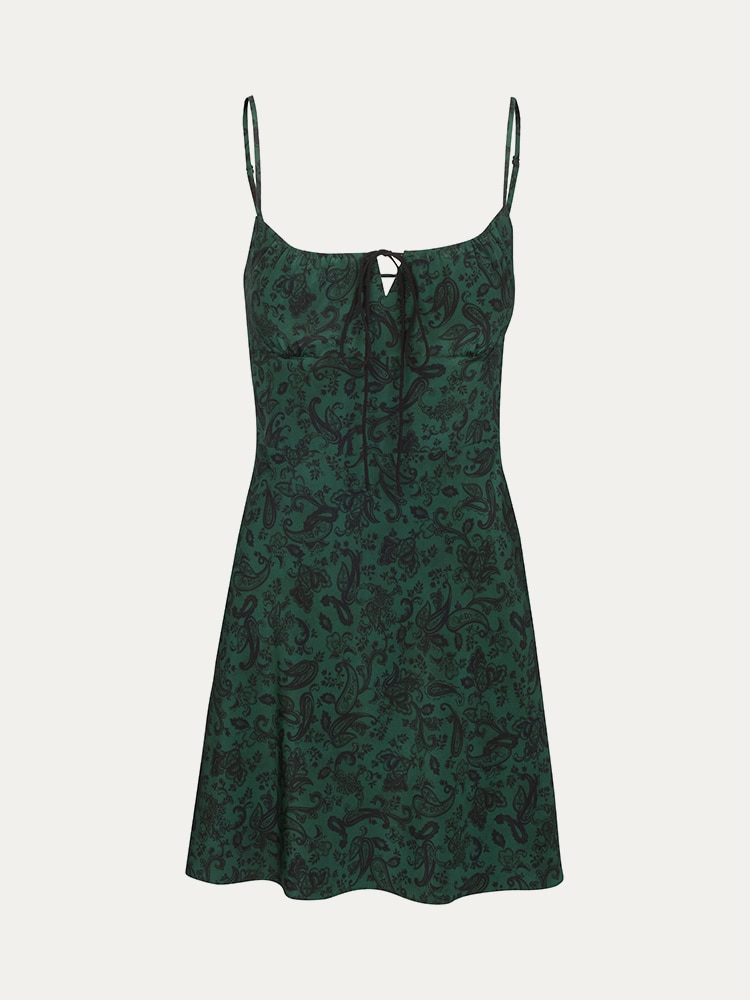 Réalisation's The Inez dress is flattering on every body shape and comes in 4 retro colors. The dress ties in the front for a free-spirited look and features a popular A-line dress shape with the perfect cut at the mid-thigh. With adjustable straps and an invisible zipper, this is your perfect casual look, night out look, or Instagram photo mini-dress look. The dresses come in 7 sizes from XXS-XXL to make sure that everyone can enjoy the comfortable silk-crepe fabric.
Wear this dress with your hair down and with lace-up combat boots or statement heels. This green color would look fantastic with sheer black tights and black heels. If you don't like heels as much, go for a bohemian look with some sunglasses and sandals.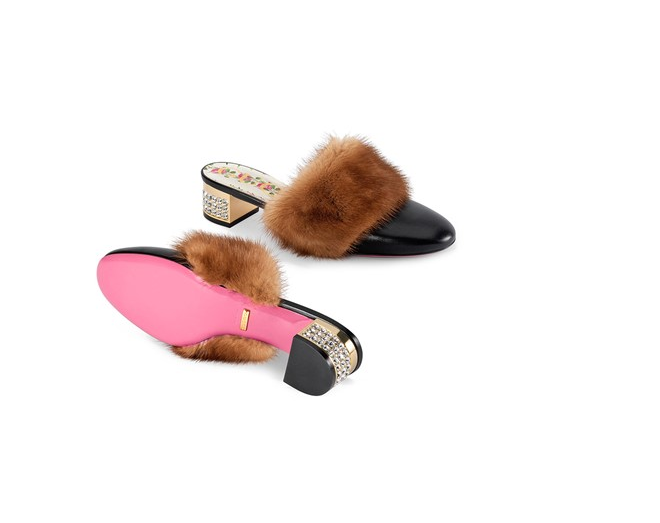 These mules are definitely on the fancier, more expensive side of life, but we can definitely see why! Made in Italy of 80% Cow Leather and 20% Mink Fur, these shoes are not for the light-hearted (or vegetarians, for that matter). With their beautiful engraved crystals and gorgeous Asian-inspired painted soles, you'll truly feel like you're walking on Heaven. The heel is only 5cm, perfect for casual walking streetwear.
Dress these mules up or down! Rock them with classic mom jeans or go all-out in your favorite bad-girl blazer. Try darker colors rather than bright neons for these shoes.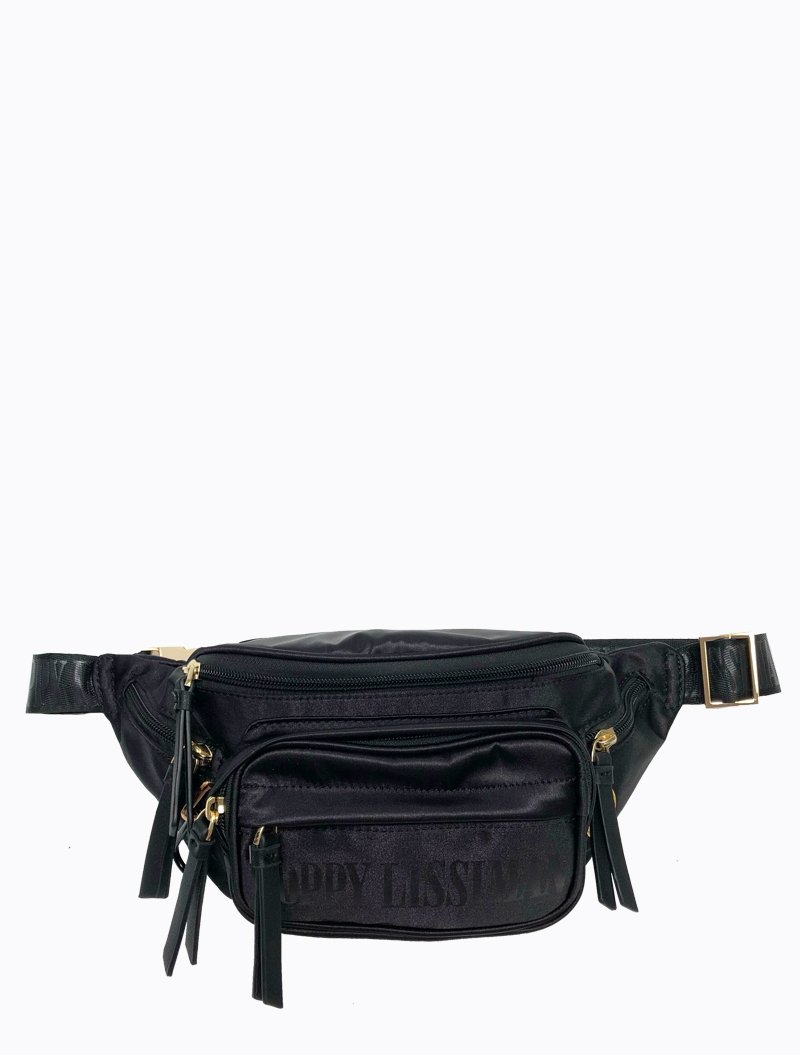 Remember the fanny pack? Yeah, it's back, and better than ever! Wear this stylish black waistbag over your shoulder, just like Vanessa, or around your waist. There are loads of pockets for all of your essentials. Never have your wallet fall out of your back-pocket again! This bag is cruelty-free as it incorporates high-quality nylon rather than animal leather. Vanessa, being the epitome of fashion as she is, matched her golden jewelry to the gold detailing of this trendy yet classy bag. It has a sturdy adjustable strap to be pulled around your torso or around your abdomen and won't snag or tear as many other nylon bags tend to do.
The waist pack is extremely popular with bright, neon colors. Try a neon jumpsuit or a baggy t-shirt and jeans to complete this look.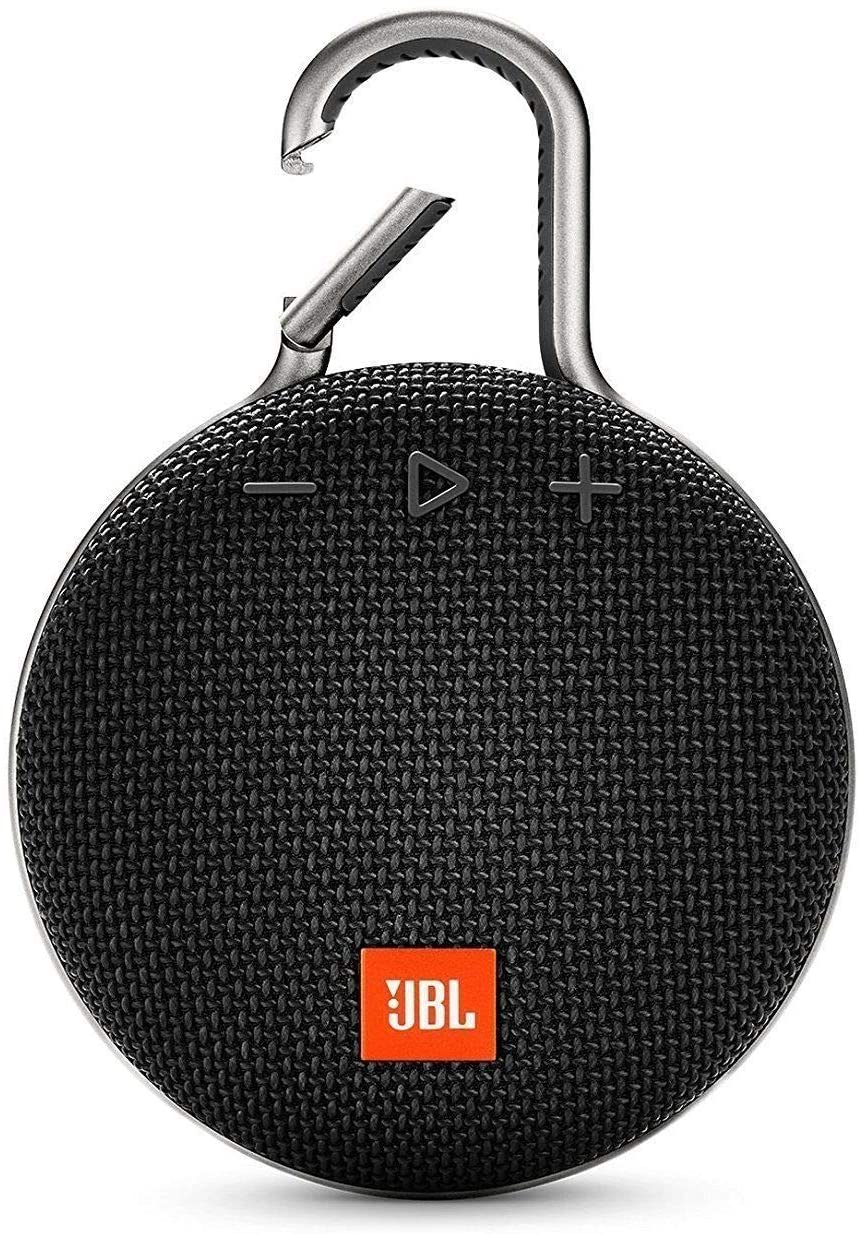 Available on Amazon.