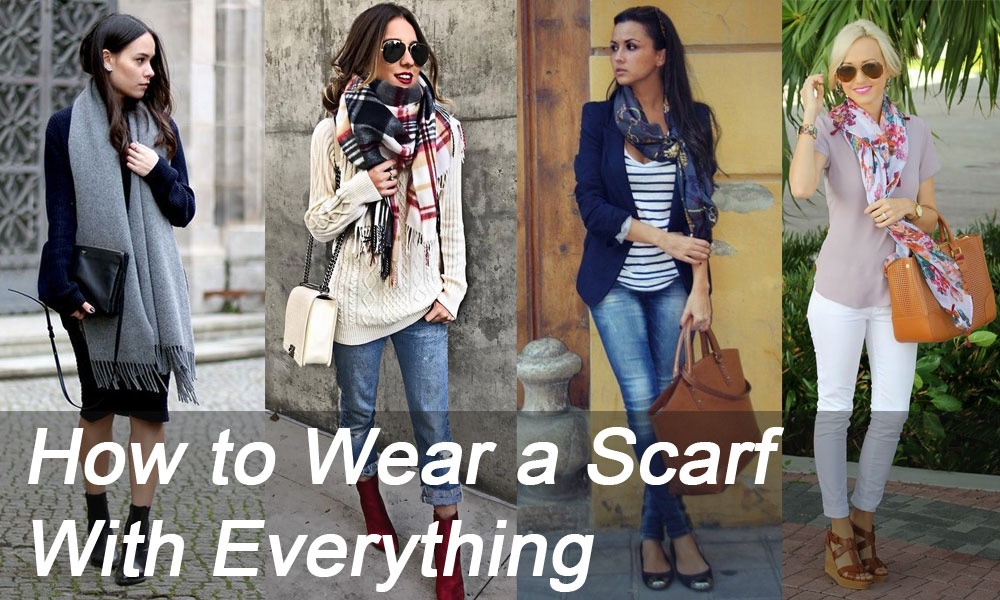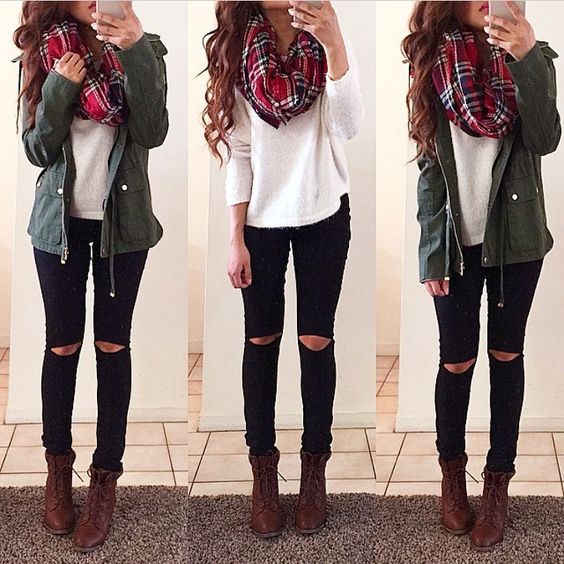 Scarves are one of the most versatile, practical, and fashionable cold-weather accessories. They're very inexpensive and their low price allows you to fill your wardrobe with a wide collection of scarves with varying styles, patterns, and materials for any occasion. You can completely transform the look of almost any outfit just by adding a scarf, which makes these accessories a life-saver for chronic outfit repeaters. When the bulky, dark pieces in your fall or winter wardrobe start looking a little dull or depressing throughout the season, throwing on a bright patterned or textured scarf adds instant interest and balance to your look.
The best part about scarves is their extreme versatility. Scarves are readily available in an incredible variety; these accessories come in countless different styles, colors, patterns, and materials that make it almost impossible to find an outfit that can't be spruced up by a scarf of some kind. If you want to incorporate scarves into your wardrobe in as many ways as possible, keep reading to learn how to wear a scarf with everything to create a fashionable finish for any look.
1. Try Different Styles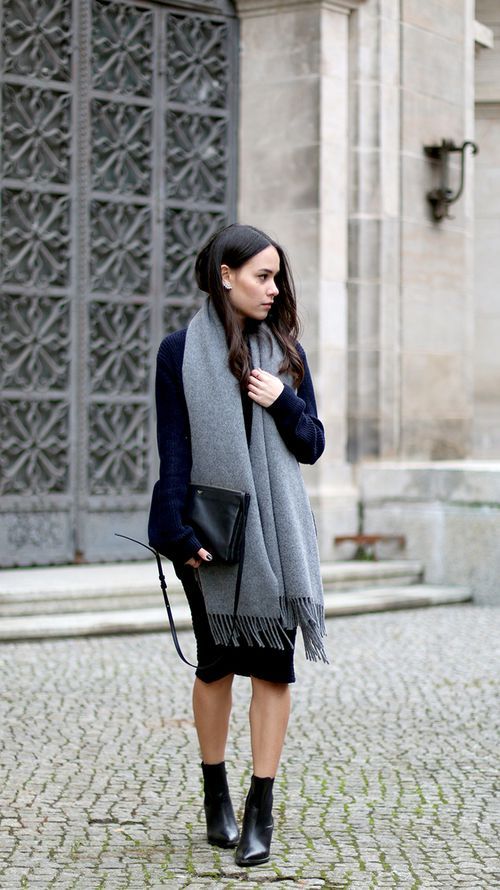 There are many different styles of scarves, each of which can be paired seamlessly with a wide range of outfits. Knowing about these different styles and learning how to pair them best with a variety of looks helps you take advantage of the extent of the scarves' versatility. Every fashion and accessory-loving woman should have at least one scarf of every popular style in her closet. Pashmina scarves are wool, cashmere, or cotton scarves that don't always even look like scarves. They can be worn in many different ways, including tied around your neck, wrapped around your shoulders like a shawl, or draped over your shoulders like a cardigan. These classy and elegant scarves are the perfect complement to any semi-formal or professional look that needs some added interest or warmth.
Infinity scarves are circular scarves that have gained popularity over the past few years. They can be made from various materials ranging from thin, sheer fabric to thick knit yarn. These scarves are very easy to style since you don't have to decide how to tie them; just wrap the scarf around your neck and be done. Rectangular scarves are similar to infinity scarves in their versatility, but you can tie these scarves in more creative ways to add interest to a wider range of looks.
2. Don't Limit Yourself Seasonally

When you think of scarves, cold weather is probably the first thing that comes to mind. While scarves were originally designed to make your outfit warmer, they are now often worn for their fashionable appearance rather than their warmth. Thick knit scarves are a great addition to fall and winter outfits because they multi-task to make your outfit warmer and more stylish at the same time.
However, you can pair fashion scarves made from thinner material with almost any outfit in your spring and summer wardrobes as well. The key to wearing scarves in warm weather is to make sure that the scarf you wear isn't too bulky and fits in with the light, summery look of the rest of your outfit. Choose scarves that are made from very thin, semi-sheer fabrics that look delicate and feminine. Keep your look bright with a scarf that has a colorful pattern, such as florals or bold stripes. If you want to wear a solid scarf, stay away from darker colors and go with pastels or light neutrals that don't detract from the breezy finish of your look.
3. Pair with Outerwear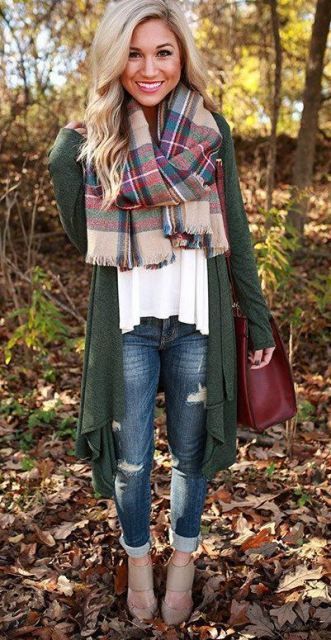 Scarves don't only match thick winter coats. You can match a scarf with almost any style of outerwear as long as you style it right.
Wear a thin colorful infinity scarf with an oversized denim jacket and leggings to add femininity to a casual look. Pair a chunky cardigan and distressed jeans with a loosely-tied thick fabric scarf to create an eye-catching warm outfit with an intriguing blend of textures.
4. Revitalize a Classic Look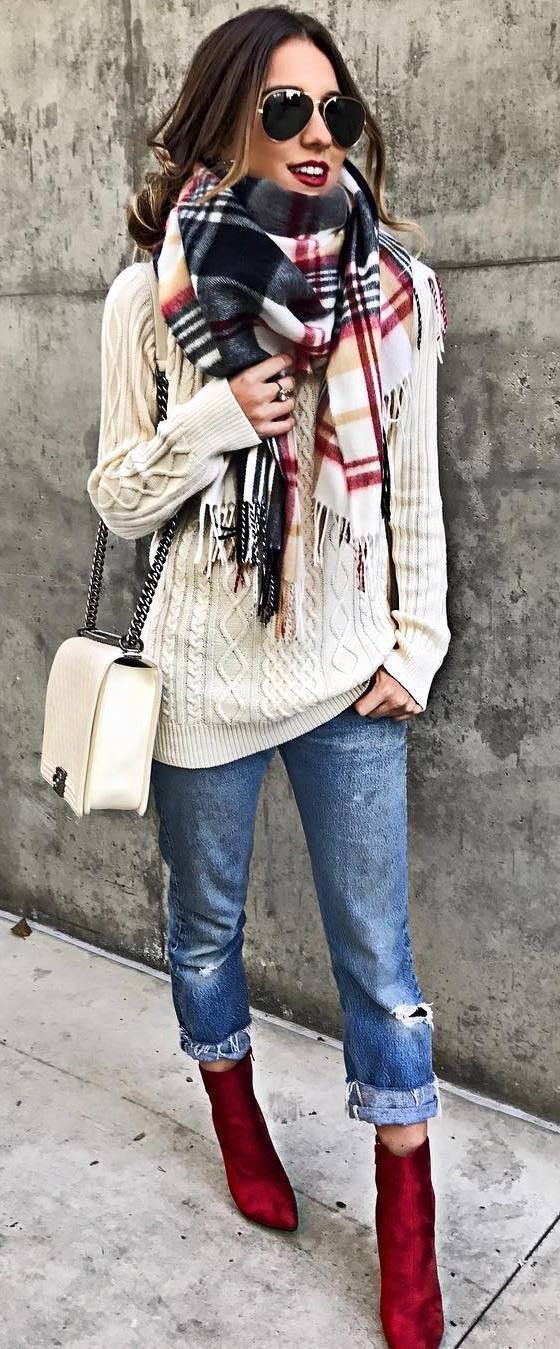 One of the most classic fall and winter looks that includes a scarf is the sweater, boots, scarf, and leggings or jeans combination. This look is so popular because it is warm, simple, and stylish; it's basically everything you want in a cold-weather outfit. However, many women avoid wearing this outfit because it is so common. Many people consider this look to be "basic". Fortunately, it is possible to revitalize this classic look to transform it from basic to intriguing.
All you have to do to take this look out of basic territory is to add interest to it in an unexpected. Wear light, distressed jeans instead of neutral skinnies. Stay away from traditional knee boots and go with bold thigh-highs instead. If you want to wear leggings, put on a pair with mesh or cutout detailing. To tie your scarf into your look, try matching one of the colors in it with your boot socks or sweater.
5. Go Professional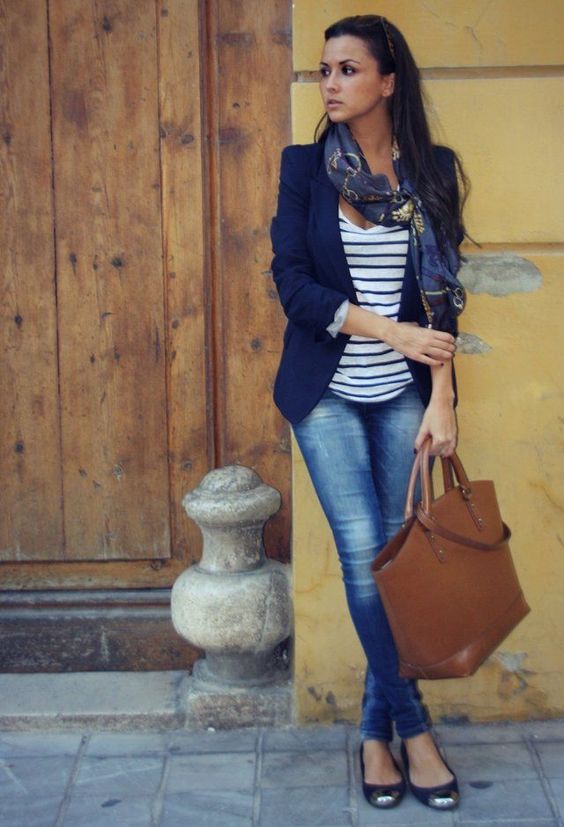 If you style them the right way, scarves can be an integral part of the professional looks you wear. Tie a thin fashion scarf around your neck and pair it with a cropped blazer for a neat, put-together finish. On colder days, wear a longer blazer or coat with a loosely-wrapped thicker scarf to keep your look balanced.
It's a good rule of thumb to keep the professional scarves you wear fairly neutral. A plain black or nude scarf is ideal. If you can't live without some type of pattern in your scarf, go with a basic or traditional pattern like plaid or checkered.
6. Play With Patterns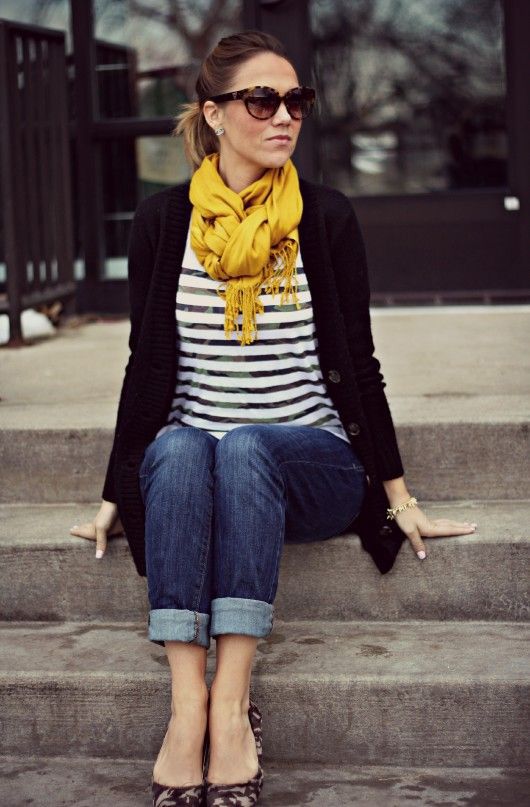 The pattern of the scarf you wear makes a huge difference in the effect it has on your look. Don't underestimate the impact of different patterns on the overall appearance of your outfit.
To create a professional finish for your look, stick with a neutral pattern that doesn't attract too much attention. When you want to add interest to an otherwise dull outfit, pick a scarf with a bright, colorful pattern. For a carefree look, wear a solid-colored scarf or one with a delicate pattern that isn't overly busy.
7. Wear a Dress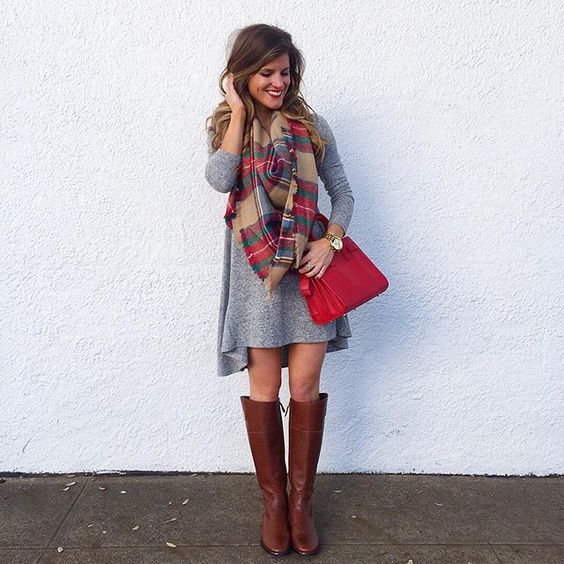 Pairing a scarf with a dress can be tricky; you have to style it right. If you don't, wearing a scarf and a dress together can look unbalanced, sloppy, or just awkward.
When you wear a fitted sundress, stick with a very thin scarf tied in a way that doesn't interfere with the neckline of your dress to maintain a streamlined finish for your look. For a looser dress, keep your look balanced with a long, thin infinity scarf or a thicker knit scarf draped loosely around your shoulders.
If you're looking for an accessory that can effortlessly add life to your wardrobe year-round, it's time to start adding to your scarf collection. Scarves are comfortable to wear, simple to style, and fashionable no matter what season it is.