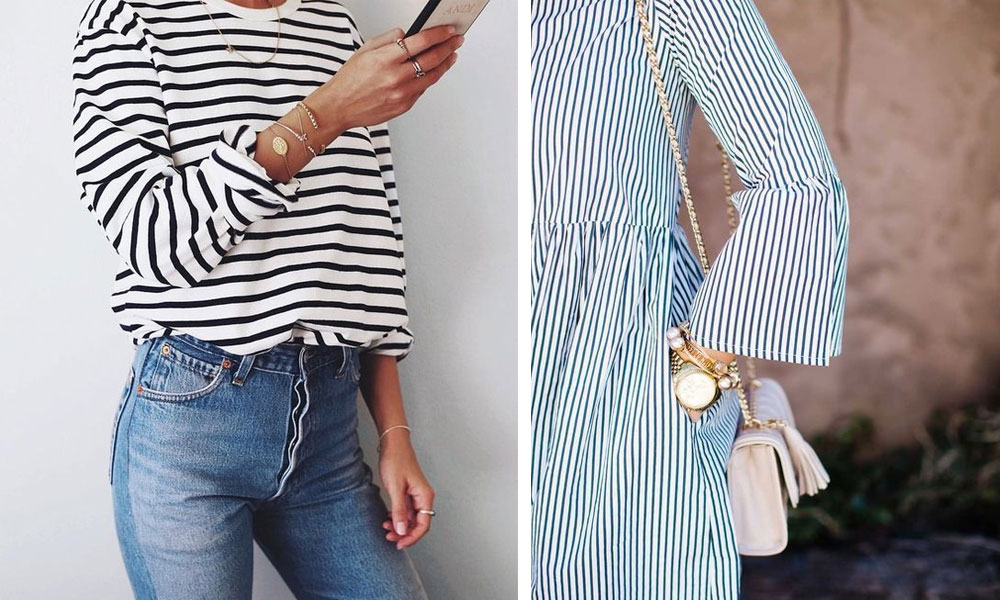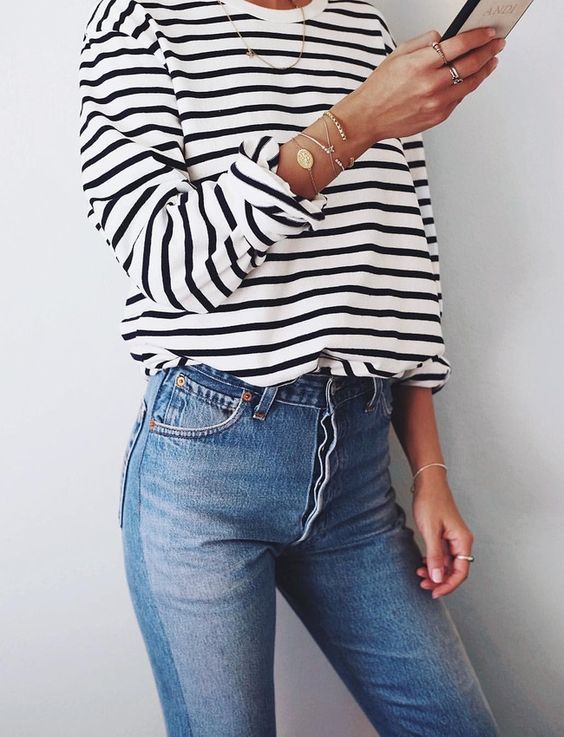 Stripes can be a tricky pattern to pull off. Horizontal stripes have the unfortunate power to make parts of your body look wider or otherwise larger than they actually are. With both vertical and horizontal stripes, you run the risk of creating a look that is overly busy and overwhelming to the average eye. All in all, stripes often get a bad rap in the fashion world. Many women avoid them just because they're afraid of committing a fashion faux-pas.
However, you can create some gorgeous looks using clothing and accessories with striped patterns, a truth that is evidenced by the celebrities and models that rock stripes everywhere from the street to the red carpet on a regular basis. This pattern's long-term bad reputation just makes it more impressive when you are able to successfully pull it off.
1. Be Aware of Body Distortion Effects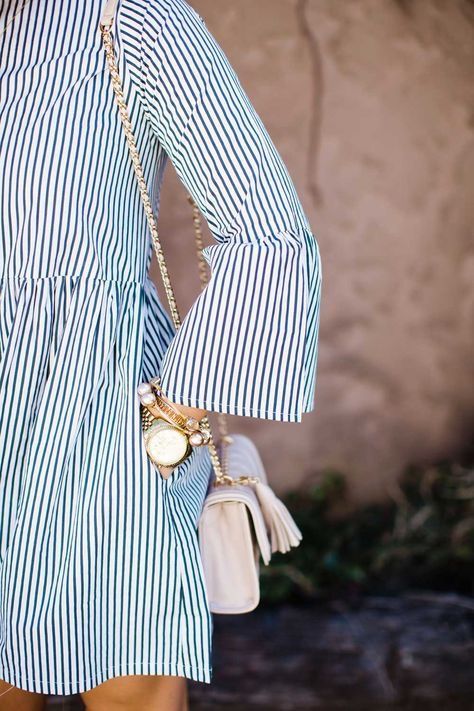 One of the main reasons why many women avoid wearing stripes at all costs is because they're afraid of the body distortion effects this pattern can wreak. It is true that wearing stripes can alter the way your natural body shape looks, this doesn't have to be a negative thing. In fact, you can use the effect of stripes to manipulate the way your body looks to your own liking.
Wide and horizontal stripes make your body look wider. Wear these stripes in areas you might want to emphasize and enlarge, such as across your chest or over your butt. High-waisted shorts with a horizontal striped pattern makes your butt and hips look curvier and highlights the slimness of your waist. Thinner and vertical stripes are instantly slimming and lengthening. They're a great choice for tighter clothing to create a slim, streamlined finish or pants to elongate your legs.
2. Try a Pop of Color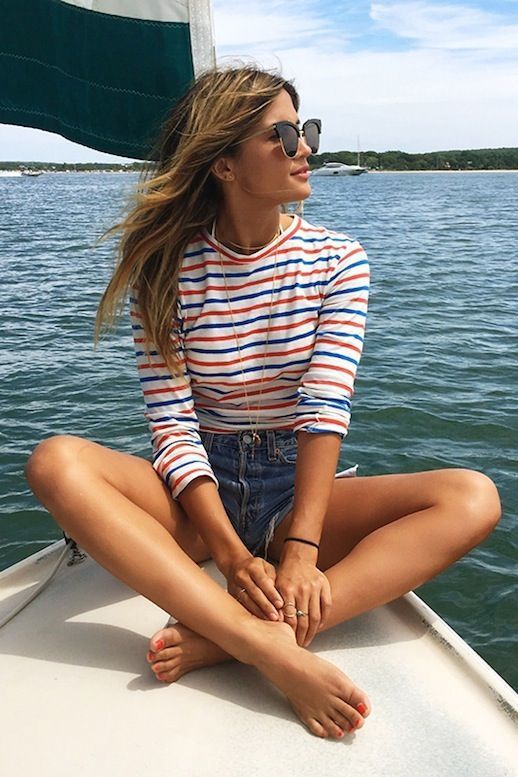 Stripes don't always have to be black and white. Wearing colorful stripes adds an extra dimension of fun and whimsy to the pattern.
If you decide to wear colorful stripes, make sure you add some neutral pieces into your look to keep things balanced. Keep the rest of your outfit and your accessories white, black, navy, or tan to prevent creating an overwhelming finish.
3. Rock Classic B&W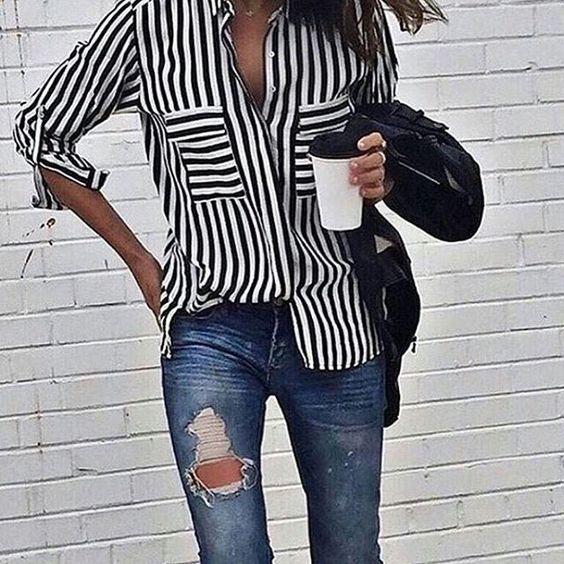 Color is fun sometimes, but there's nothing wrong with rocking classic black and white stripes either. In fact, black and white stripes can actually make more of an eye-catching statement than colorful patterns if you wear them right.
The key to pulling off black and white stripes is to make sure you stray away from a monochrome outfit. Try to add some color into your look somewhere, whether that color is in a scarf, a pair of colorful jeans, or your shoes. If you want to go for an all black and white look, avoid looking like a jailbird by adding jewelry. Pick jewelry in a warm metal like white or rose gold, and add delicate pieces into your look to create a finish that offsets the chilliness of black and white stripes.
4. Stay Balanced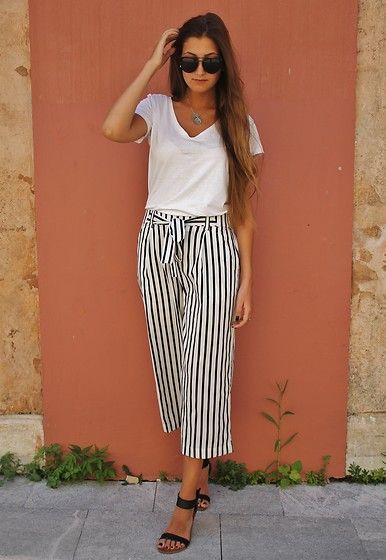 Balance is key when it comes to wearing stripes. A great way to balance out your striped look is to add varying textures and materials into your outfit. This prevents the stripes from becoming the sole focal point of your outfit and overpowering your entire look.
If you are wearing a striped crop top, pair it with light distressed cutoff jeans. Wear a striped dress with lace-up, strappy gladiator sandals. Make sure that something in your look other than your striped piece draws attention in order to maintain an attractive balance.
5. Keep it Simple

Mixing stripes with other patterns works sometimes, but it's very rare to pull off a multi-patterned look that includes stripes. If you really want to rock stripes, it's a better idea to just keep the rest of your look simple and solid.
Pair striped pieces with solids. For striped dresses or jumpsuits, make sure that your shoes are simple and neutral. If you feel like your stripes are still too overwhelming, throw on a leather or denim jacket to blend a large solid piece into the mix and offset the sea of stripes.
6. Play with Patterns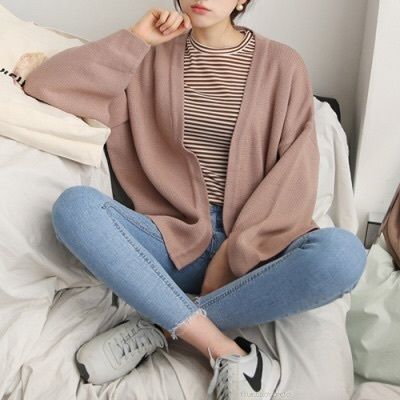 There is not just one type of stripes. In fact, quite the opposite is true. There are countless different patterns that fall under the wide striped umbrella. Just because you can't imagine yourself wearing one striped pattern doesn't mean you should dismiss all of them. It's a good idea to experiment with different types of stripes to find a pattern that flatters your body and your fashion sense.
When shopping for striped pieces, try on tops and bottoms that feature wider, thinner, horizontal, and vertical stripes. If you don't want your look to scream "STRIPES!", you can also go with pieces that feature more subtle striped detailing rather than an all-over pattern. Some fabrics even feature more complex geometric patterns in a linear pattern that doesn't appear overwhelmingly striped. When it comes to stripes, you have plenty of options to play with before you decide which pattern works best for you.
7. Ease in with Accessories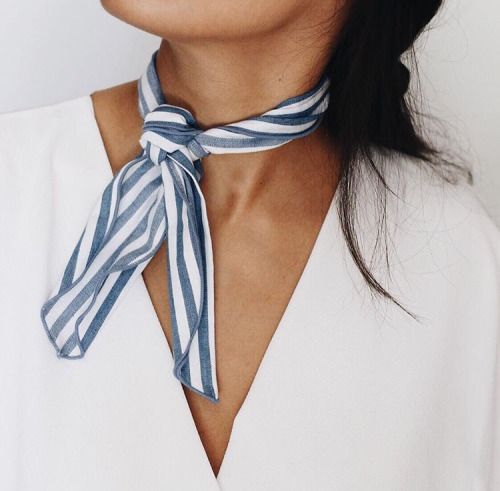 Deciding to wear stripes doesn't mean you have to immediately rush out and buy a maxi dress that's covered in wide horizontal lines. You can ease into trendy stripes by incorporating the pattern into some of your favorite accessories.
Including striped accessories into your look is a great way to indulge in stripes without fully committing to them. Plus, striped accessories allow you to show off the pattern without worrying about any adverse effects it might have on your body shape. You can find stripes on virtually any accessory from heels to purses to even sunglasses. Pick a striped accessory that you love and experiment with including it in different looks. Just make sure to let your patterned accessory shine as the focal point of your look and keep the rest of your outfit simple and solid.
Stripes are nothing to fear. In fact, fashion lovers everywhere, including yourself, should unite to experiment with stripes and appreciate and celebrate the trendy pattern in all of its whimsical glory.