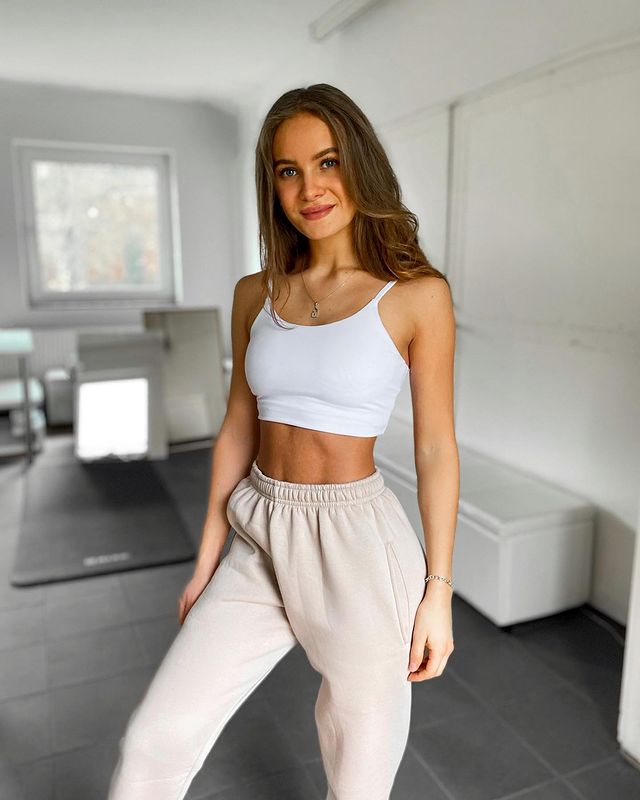 How to Wear Joggers in Slim-Cut Trendy New Outfits 
The original joggers were pants made of sweat-pant cotton fabric, which were loose-fitting and taper in at the calf and ankles. They were designed to be comfortable when you went 'jogging', to keep you warm and to absorb sweat to keep you dry. And they have been such a success as a comfortable type of 'wear-anywhere-anytime' pant, that they've become highly fashionable!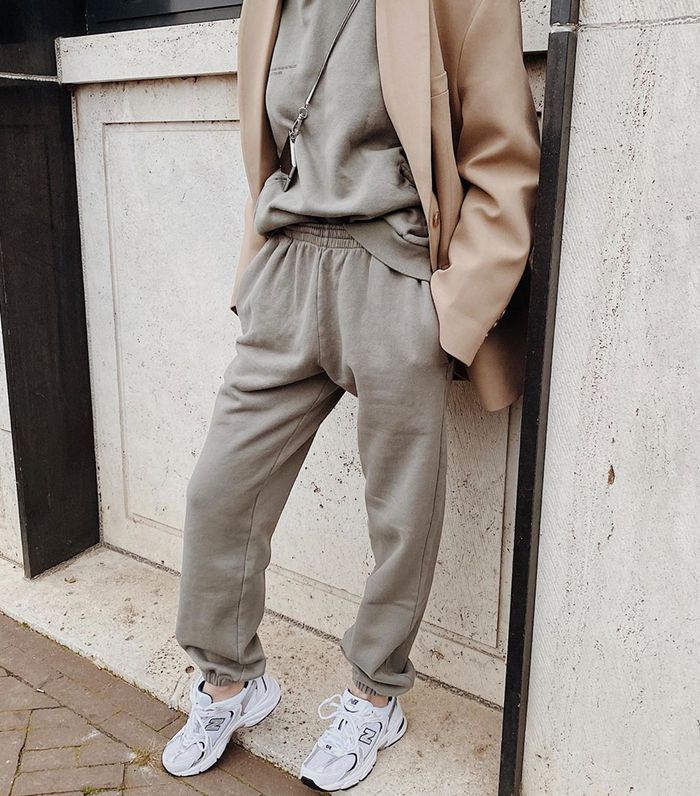 So if you want to know how to look trendy wearing your joggers, read our ultimate guide on how to wear joggers in ultra-trendy outfits!
Why do you need a guide? Because it's easy to look shapeless and frumpy in joggers, if you don't buy the right ones for your purpose. As you browse through racks of joggers, you can see that some are made for vegging-out at home. And other styles of jogger are slimmer cut and made with better fabric, so you can look good and still be comfortable when you're out enjoying your leisure time.
How to choose trendy, flattering joggers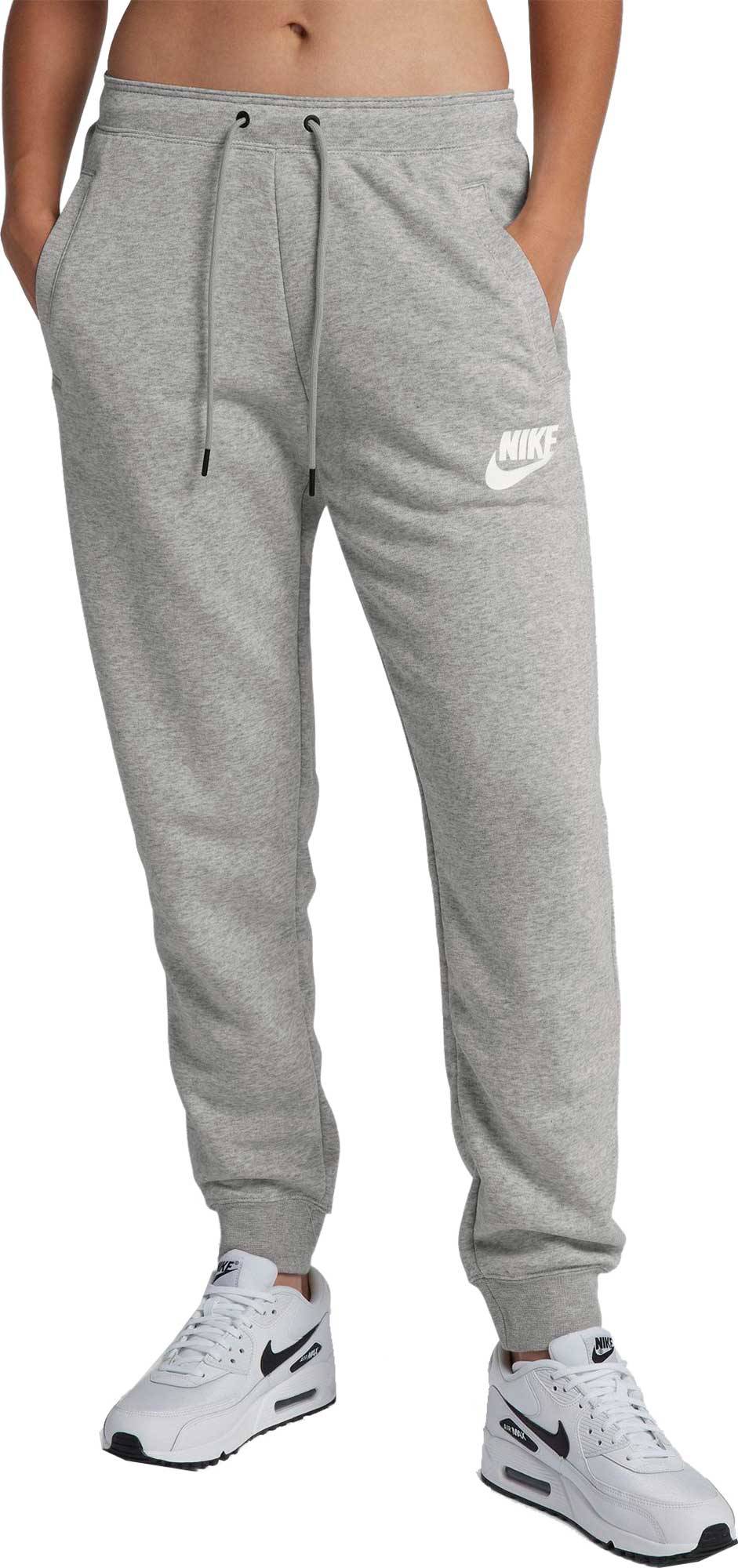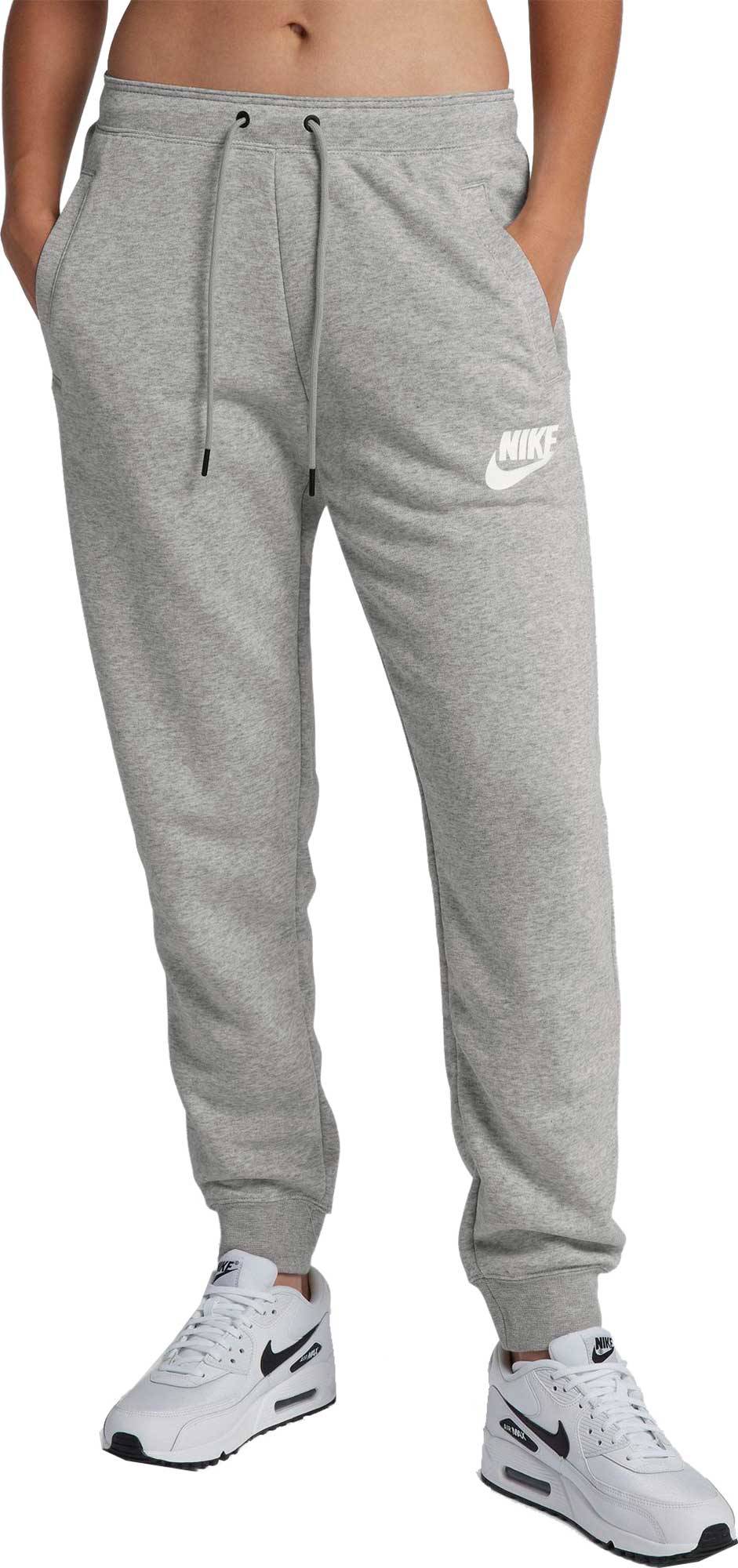 The main reason you could look less than attractive in joggers is poor quality fabric, which doesn't provide enough structure for several body types. And the second reason is if you choose the wrong shape for your body type. Joggers are often loose around the hips and thighs, before tapering down to the close-fitting ankles. And the looser your pants are around the hips, the bigger your hips will appear to be!
Do we want that? No, we don't. There is nothing wrong with having well defined hips; in fact it's very attractive to men. But the key is to wear clothes that emphasize the whole hourglass figure type by fitting your contours closely – not so tight that they're pulling and not so loose that they're making you look a size bigger. Whatever body shape you have, you'll always look your best in well-fitting clothes.
So for this year's trendy jogger look, you need to pay a lot more attention to how they fit, before you buy. In particular, look out for slimmer-cut joggers that still do the job as relaxed, comfortable and warm pants, but don't add any extra volume to your hips and thighs. Many fashionable celebs have started combining amazing style with the comfort of joggers, so let's have a look at some of the most popular jogger outfits for this year.
How to find the best fit in trendy joggers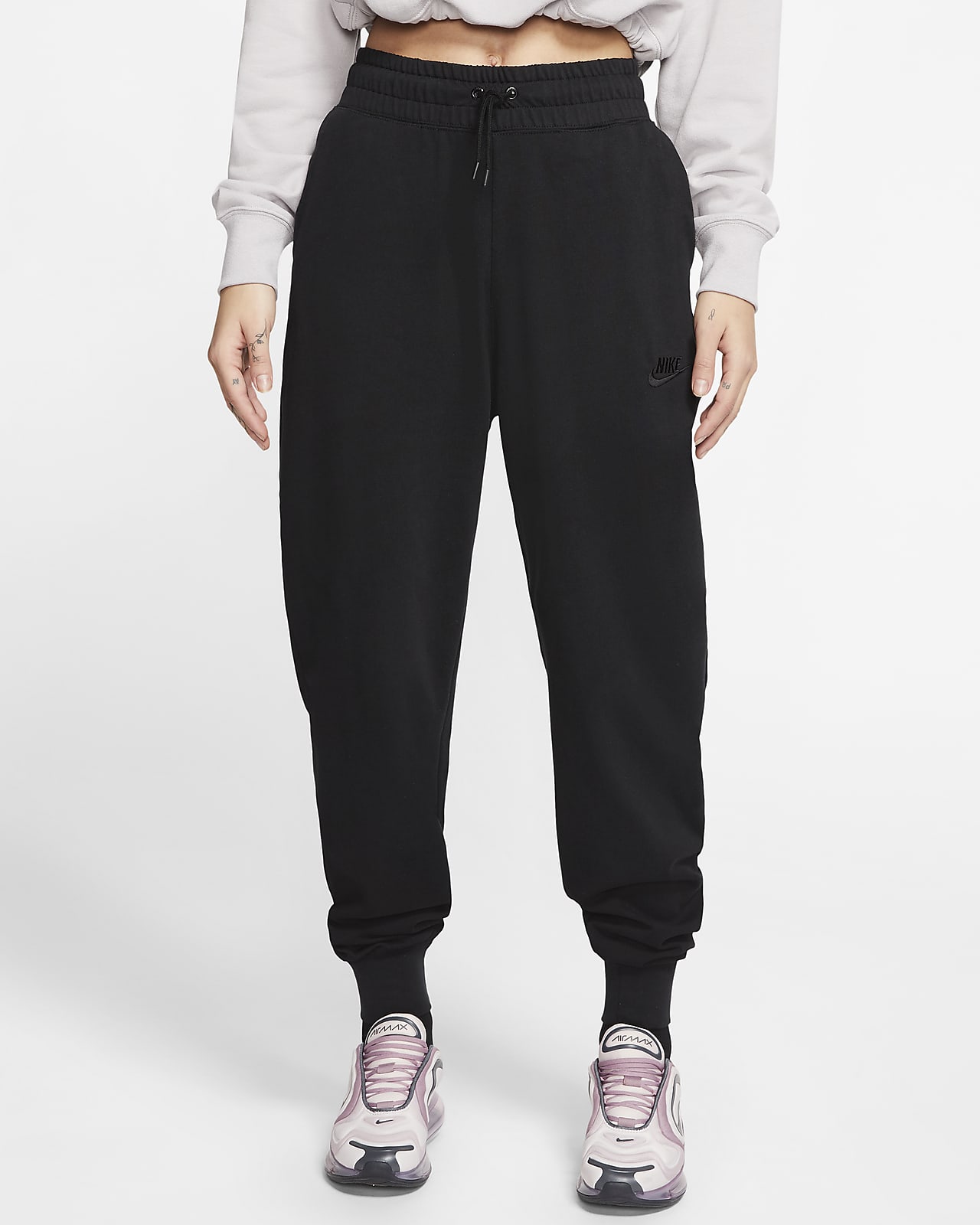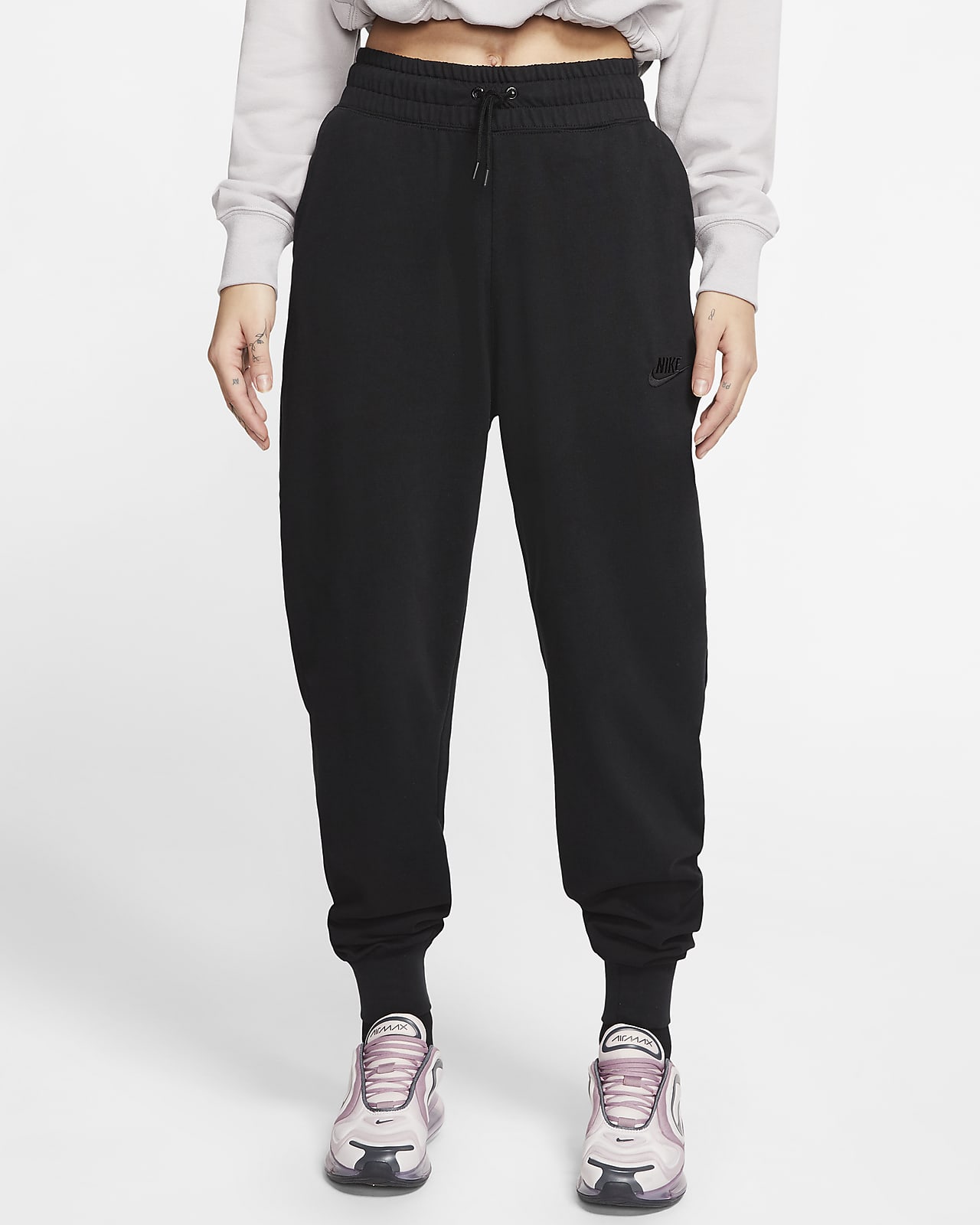 Avoid the cheapest jogging pants, as they are made from stretchy cotton with a loose stretch and aren't intended to support or shape your fleshy areas. Of course, if you are quite slender or have an oblong body shape, without curves, this type of joggers may fit you very well.
However, anyone, which is to say, most of us (LOL!) has some extra flab somewhere below the waist and benefit from a closely constructed fabric. So look for good quality fabric that has the effect of smoothing out bumps and creating a little extra smoothness to the silhouette. We are going to upgrade our jogger outfits, to make them look cool and fashionable.
Joggers in twill, chino fabric & synthetics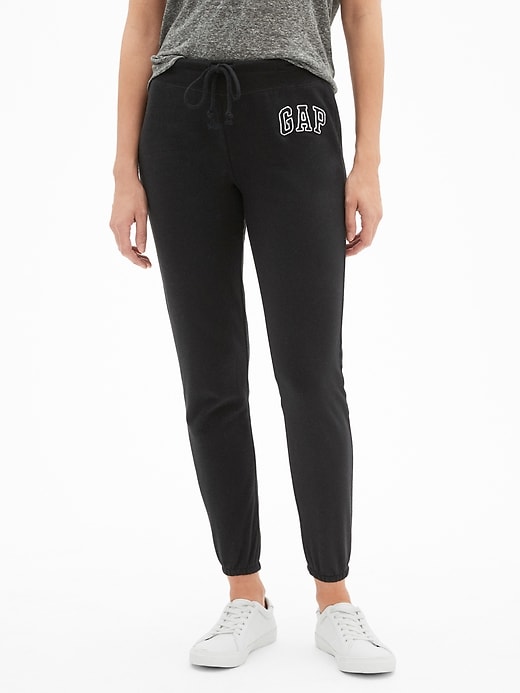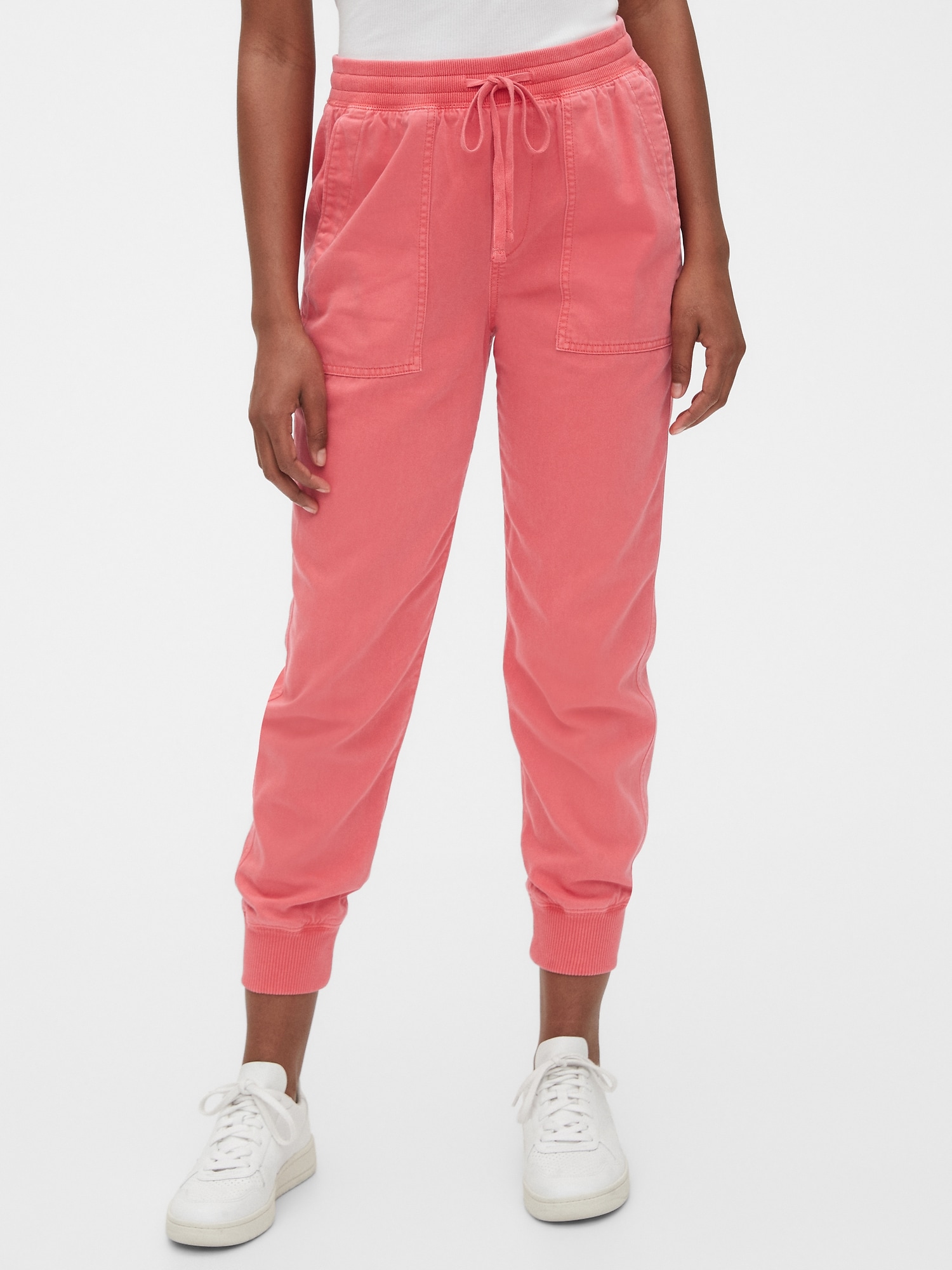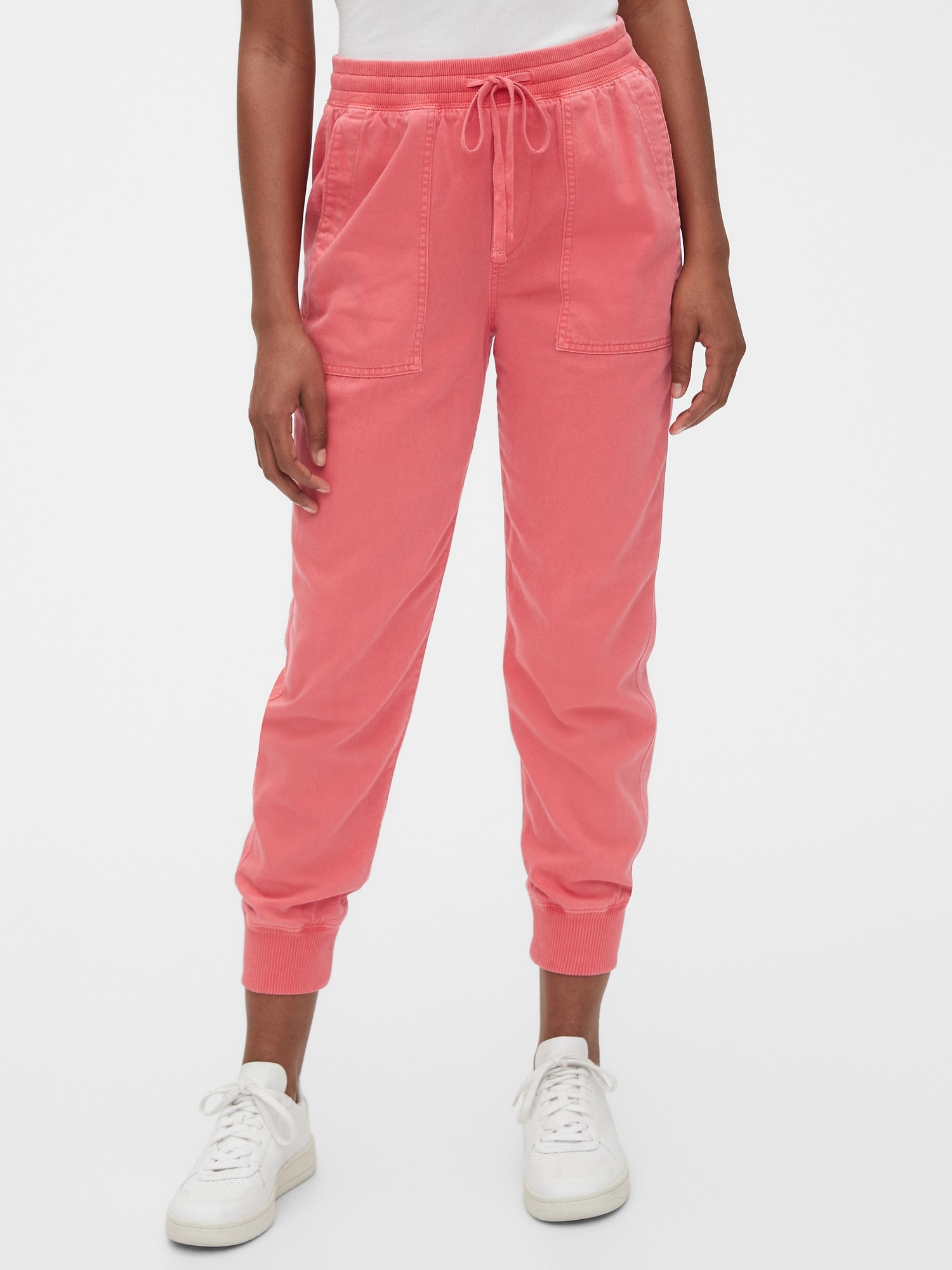 So to get good structure, try wearing joggers in twill or chino fabric, so there's no stretch and your body will be well-supported. GAP has lots of fine-fabric, slim-cut joggers that are very flattering and great athleisure pants. Look for Slim Joggers by Athleta and The Trekkie Jogger 2.0 Athleta at the GAP stores.
As the object is to find comfortable joggers, but with a little less extra volume, avoid joggers that look huge around the hips when selecting which pants to try on. Choose models in twill, polyester or nylon, as they tend to be thicker fabrics, with modern, slim fitting designs. French terry-cotton joggers are also available in slim-fit designs for this year and only have a small amount of elastane in them to ensure they keep their shape.
What to Wear with Joggers – Trendy outfits with joggers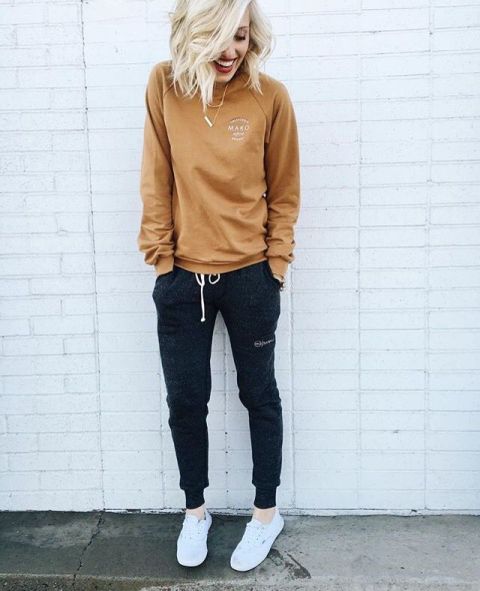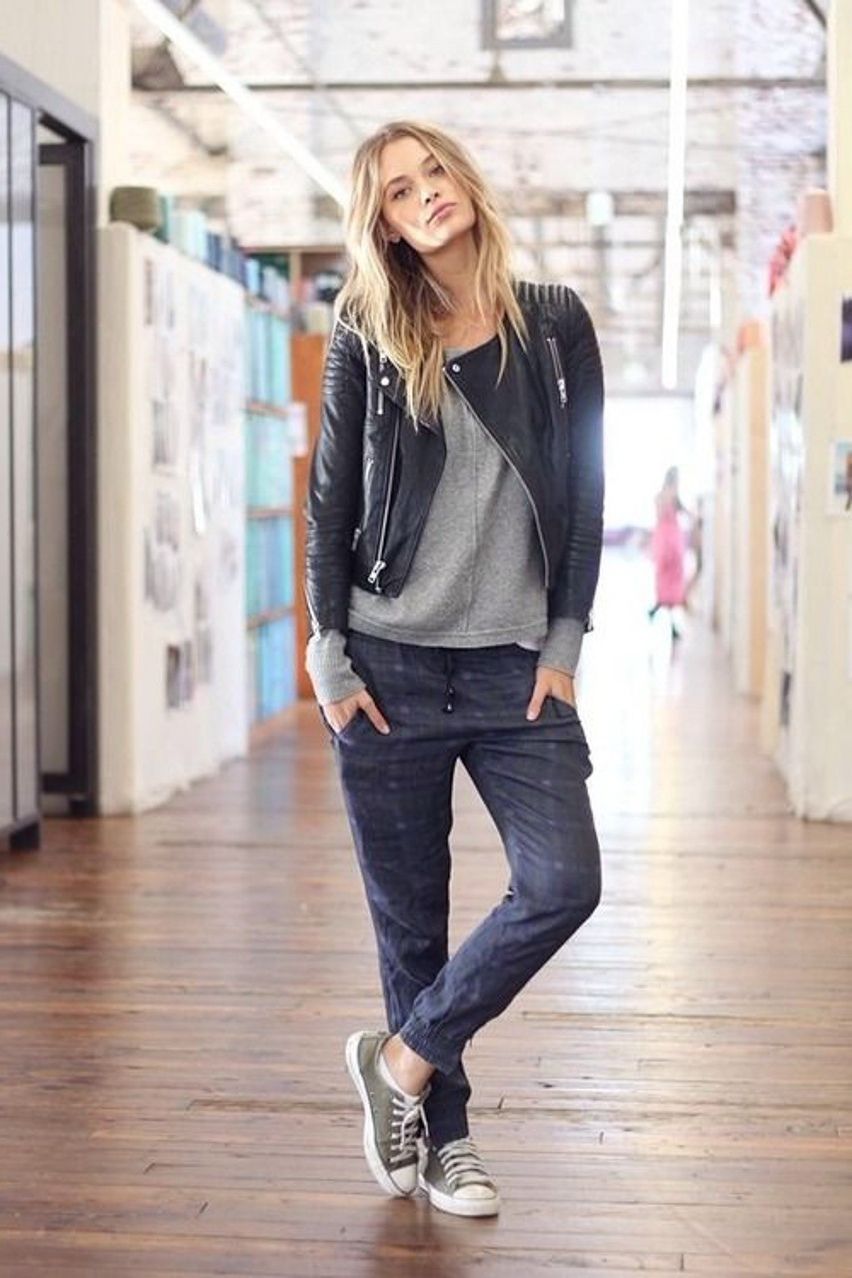 For street style, keep in mind the color and how bright you want your look to be. If you want to be eye-catching, go for bold colors. This winter/spring colors are gorgeous gem colors, including royal-purple, sapphire-blue, burgundy-red, turquoise, forest-green, mustard-yellow, deep-pink, charcoal gray and for spring, dove gray. And all shades of brown are super-trendy for this year, so that includes chocolate-brown, sand, light-brown, camel, beige, khaki and cream. And if you are into subtle colors, drab green, dark gray and coffee-brown joggers are good for grunge outfits.
Joggers & off the shoulder tops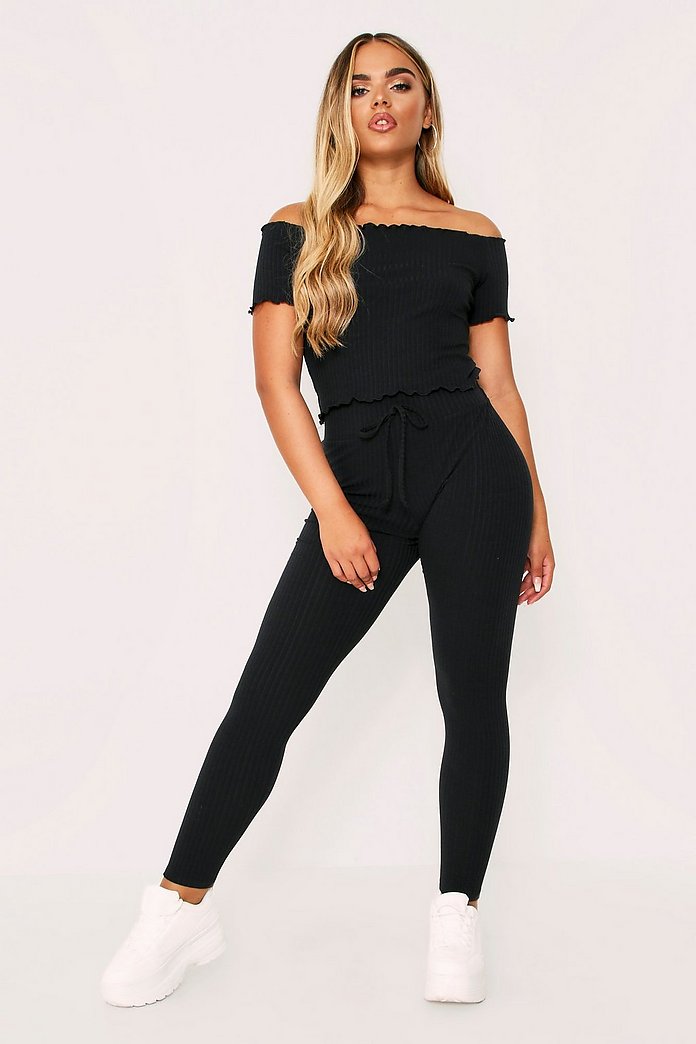 For a touch of glamor, why not wear a black, long-sleeved, off-the-shoulder, cropped top with vivid turquoise jogging bottoms, flat loafers and small, cross-body handbag. Make sure you brush your hair and wear a nice, bright lipstick to add style and grooming and you'll look and feel great. But without sacrificing any of the comfort you get from your joggers!
Joggers & graphic tee-shirts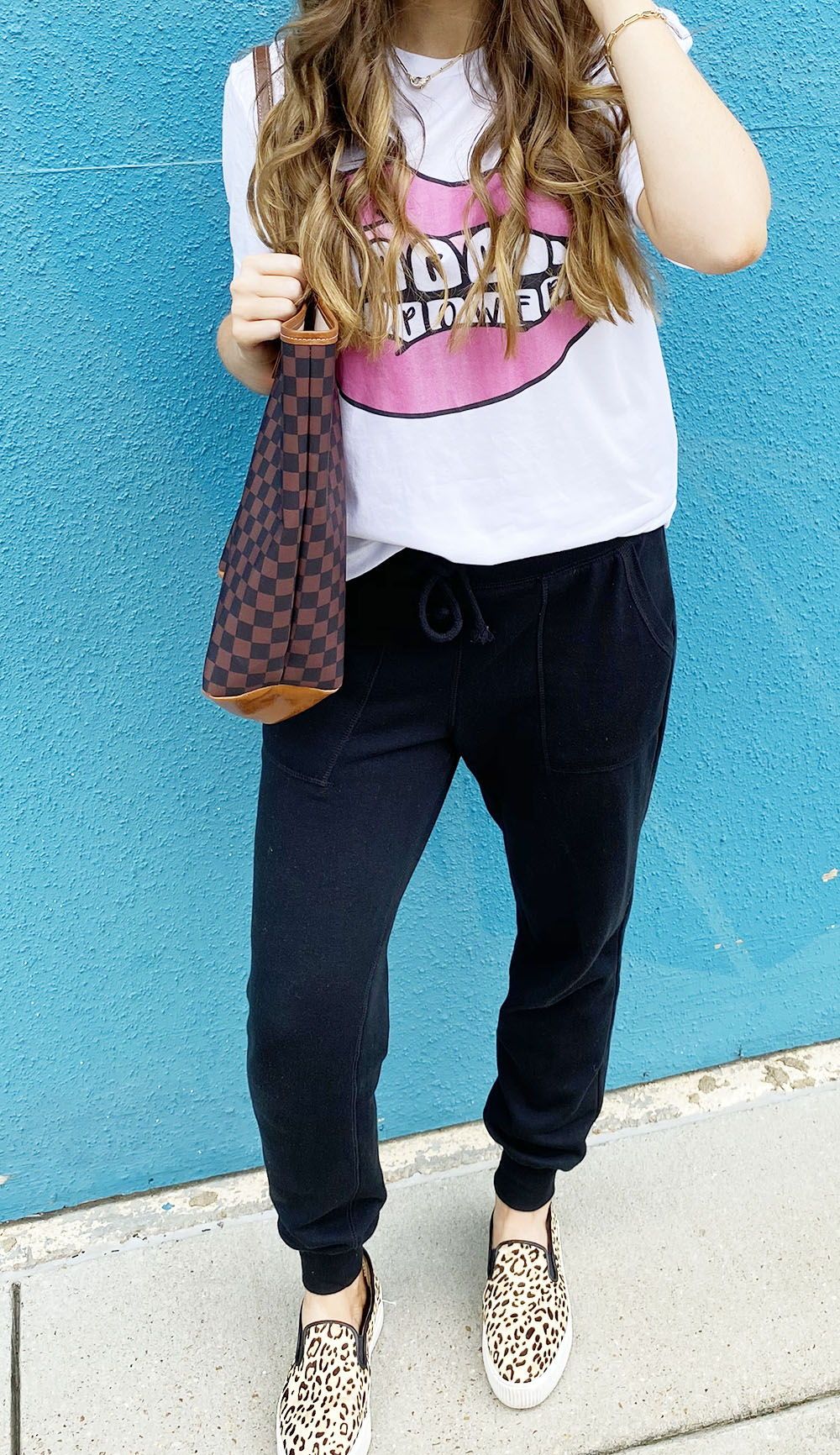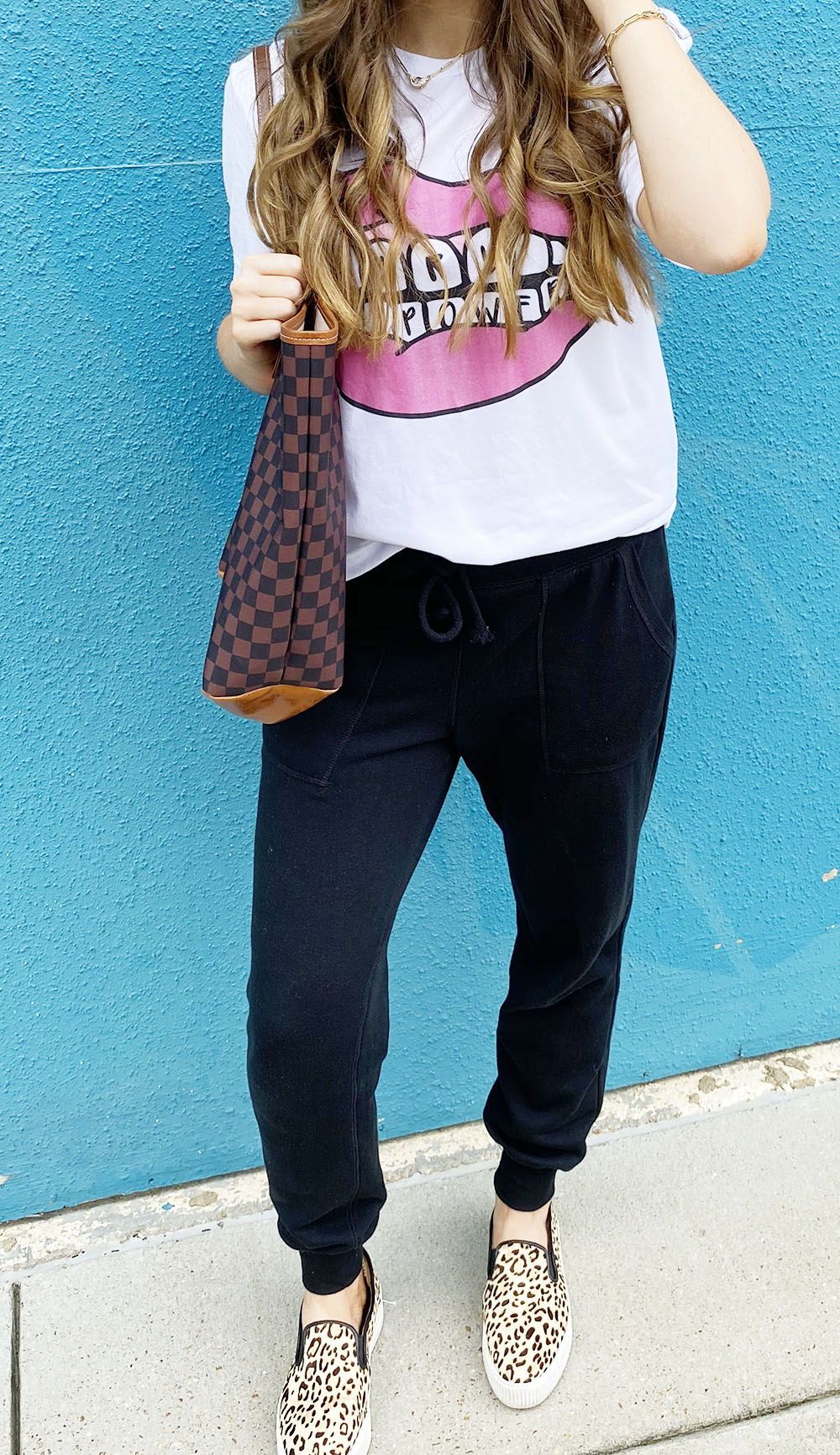 Graphic t-shirts are everywhere this year and for street-style they are a must! The plain, white tee is still stylish, but only for ultra-sophisticated looks. Try to avoid the cliché graphic tee-shirts with unicorns, flamingoes, butterflies and other child-friendly cartoon images, if you want to create a chic look with your joggers. A better look is retro-rock band graphics and in particular, the modern-art graphics are the hippest tee-shirts to give your outfit a touch of chic, good taste.
Joggers & cardigan-coats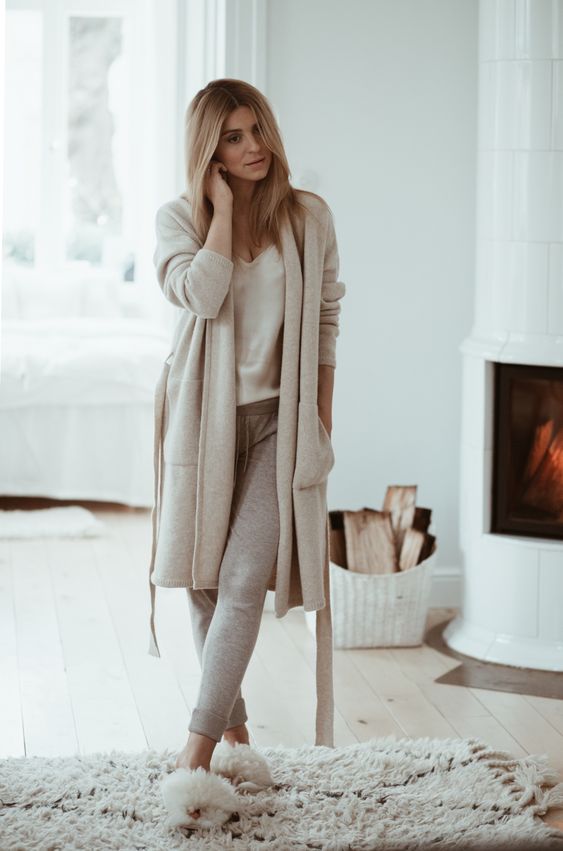 And if it's still cold where you are, the trendiest way to transition from thick coats to spring outerwear is to get a cardigan-coat, also known as a coatigan. This is a thick-knit, highly textured long cardigan, which drapes down past the knee to create a high-fashion, light coat to give you a fresh spring look over jeggings.
Cardigan-coats are available in plain colors so you can wear a printed shirt underneath and there are also many cardigans online which feature abstract patterns in vivid or subtle colors. So if you want to completely overhaul your jogger's style, a coatigan would be a practical and trendy investment for this year!
Joggers & high boots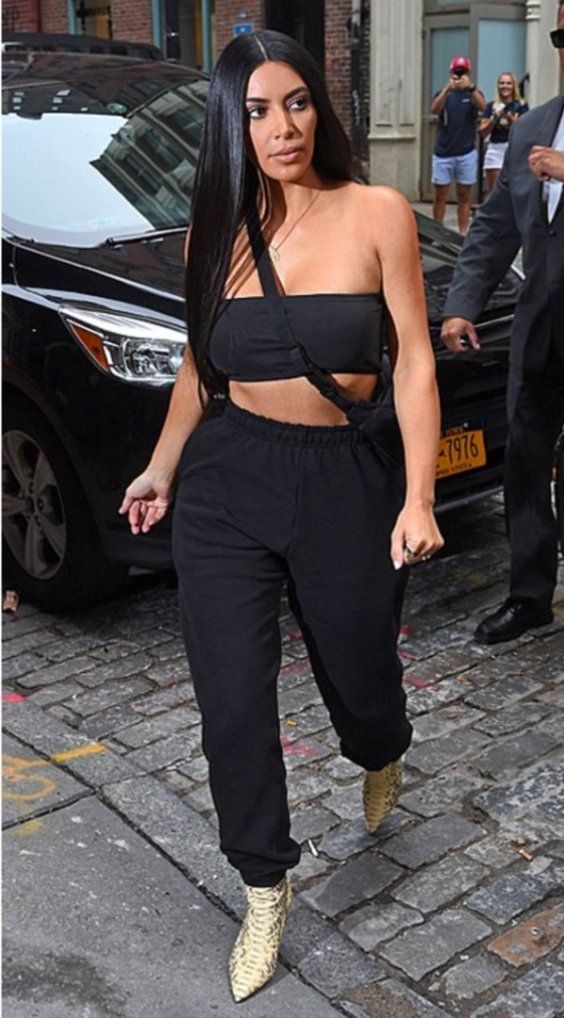 High leather boots are another huge trend, and you can wear knee boots with fine fabric, slim-cut joggers tucked in for a fabulous new outfit. Look for wide-leg fit high boots to ensure you get a comfortable fit with tucked in joggers. Wear with cut-out knitwear tops, like a shoulder covering bolero/shrug, and a low-cut spaghetti-strap tee-shirt, so you get a nice flash of flesh on the upper chest.
Joggers & knitted vests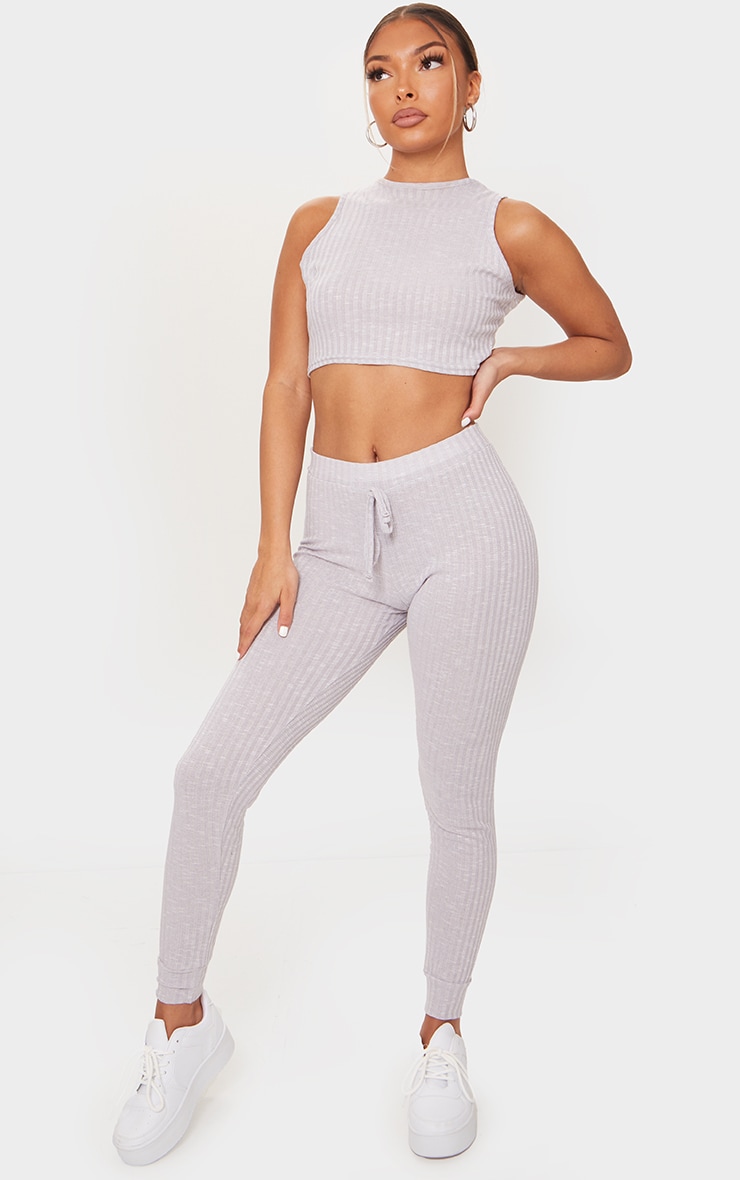 Yes, folks, the knitted vest is also back in fashion this year! It has taken some people by surprise, but when you see how modern and attractive they look in their latest incarnation, you'll love them. Knitted vests are great for wearing over a blouse, shirt or long-sleeved tee, and they add texture, layering and interest to any outfit.
Casual outfits can have joggers teamed with a tee-shirt, or a shirt with buttons, with the top tucked-in, tied at the waist or left out. Add a winter coatigan for warmth, or in warmer weather, a high-fashion, knitted vest, and a silky scarf tied decoratively around your neck. Finish off this casual look with canvas sneakers.
Joggers & oversized blazers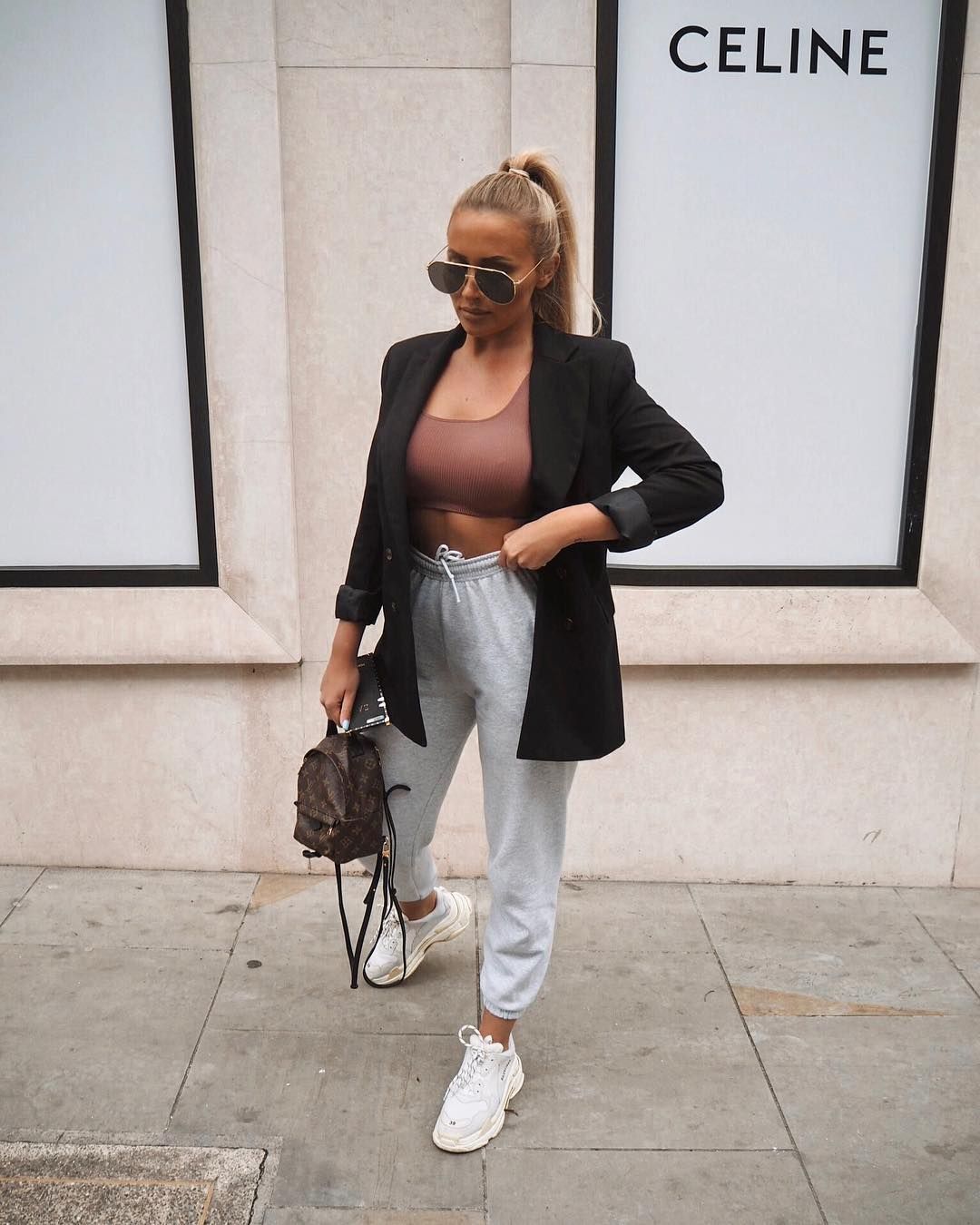 For a chic look add an oversized blazer jacket. This year has lots of trendy, new blazers in bright colors and a plethora of different plaid and check patterns. Oversized jackets look good with slim-fit joggers and you can vary the colors from bright plaid, to black and white checks and many other patterned colors. For a subtle look wear a gray, camel or beige plaid.
And for a casual look, just wear an oversized denim or leather jacket and flat shoes, instead of sneakers. Both oversized and cropped denim jackets are in fashion this year, but if you're going to be wearing oversized shirts, sweaters and hoodies, invest in an oversized denim jacket to make sure you can wear it over your other clothes comfortably.
Joggers & blouses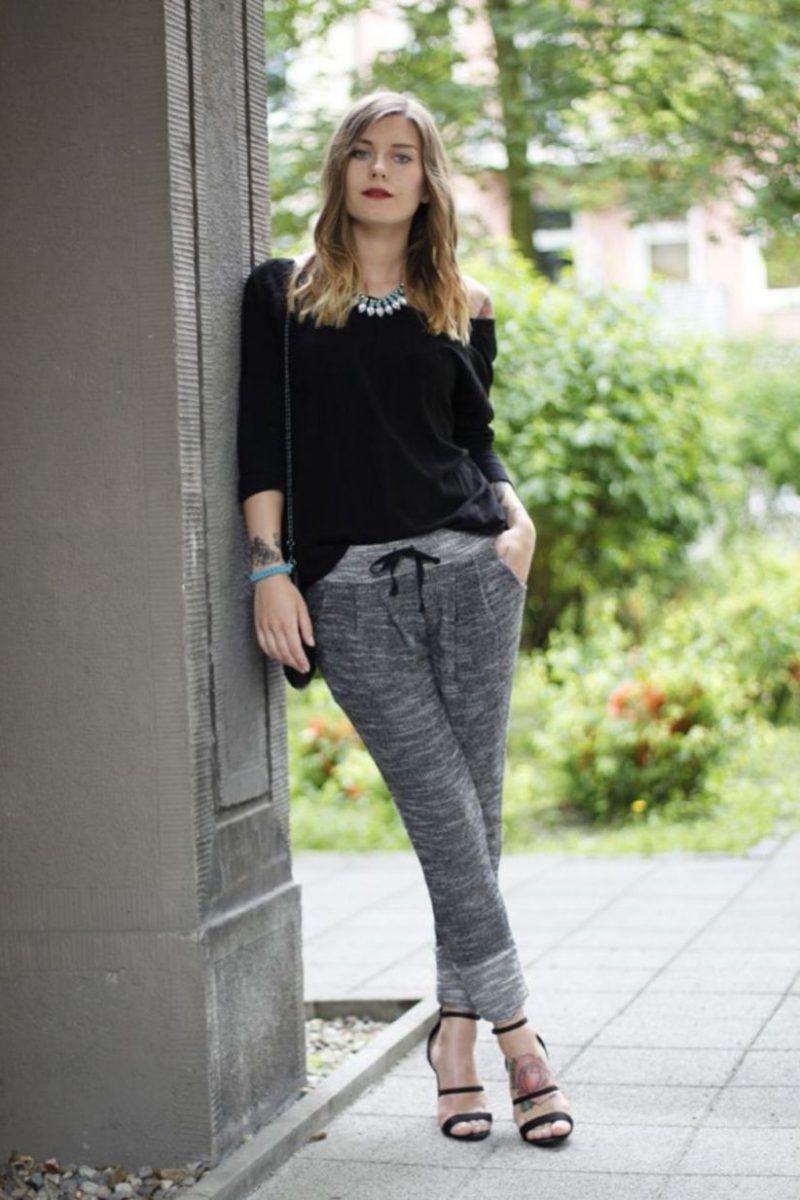 To create a dressy look, which is quite smart enough for a fashionable date night outfit, wear a pretty blouse with your slim-fit, navy or black polyester joggers, tucked in a little at the front. And wear pointed-toe pumps with a medium heel. You can wear one of the beautiful, new summer colors listed below or one of the lovely sleeveless, cream or white lace tops in the shops right now, ready for summer wear.
Summer jogger outfits & cropped cardigans
In the summer, you can wear cropped tops in the summer colors, which are all soft pastels shades: Romantic lavender, forget-me-not blue, shell-pink, cute aqua, baby-chicken yellow, light moss-green, light red. And what I especially recommend to wear with slim joggers to elevate the look and make it a figure flattering, youthful style are the cropped cardigans.
Cropped cardigans are just gorgeous, with lace colors, pearl and gem buttons and can be worn as buttoned up sweaters alone or with a spaghetti-strap tee-shirt underneath. The cropped length accentuates your waist in a flattering way. And they create a very feminine look you can wear with strappy sandals for evenings out, or summer sneakers for daytime events.
Joggers & striped sailor tops
And another popular look that will dress-up your joggers is the French Breton sailor top, which has a white background with black, navy or red stripes. Add a matching silky neck scarf and sneakers and wear with black or red or navy joggers for a themed, chic look!
Joggers & Fedora hats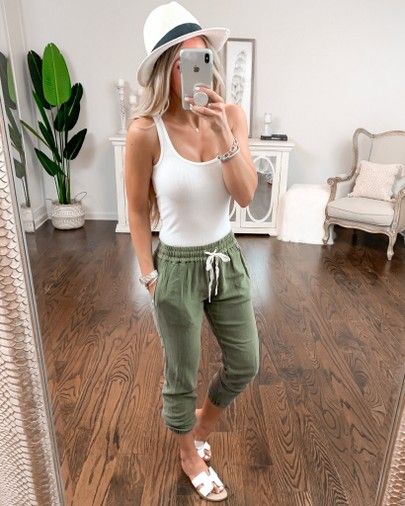 And don't forget that this year hats are back in fashion, including Trilby's and Fedora hats, so there are lots of smart, jogger outfits to which you can put a great finishing touch with a sophisticated, brimmed hat.
I've only managed to touch the surface of the new ways we are going to be wearing our comfy joggers this year. But I hope you have been inspired to look out for slim-cut, good quality synthetic fabric joggers, which you'll be happy to wear for everything except the most formal occasions. It's so great that comfort and flattering fashions are coming together in garments that are practical and affordable!
And here are more outfit ideas for women with Joggers