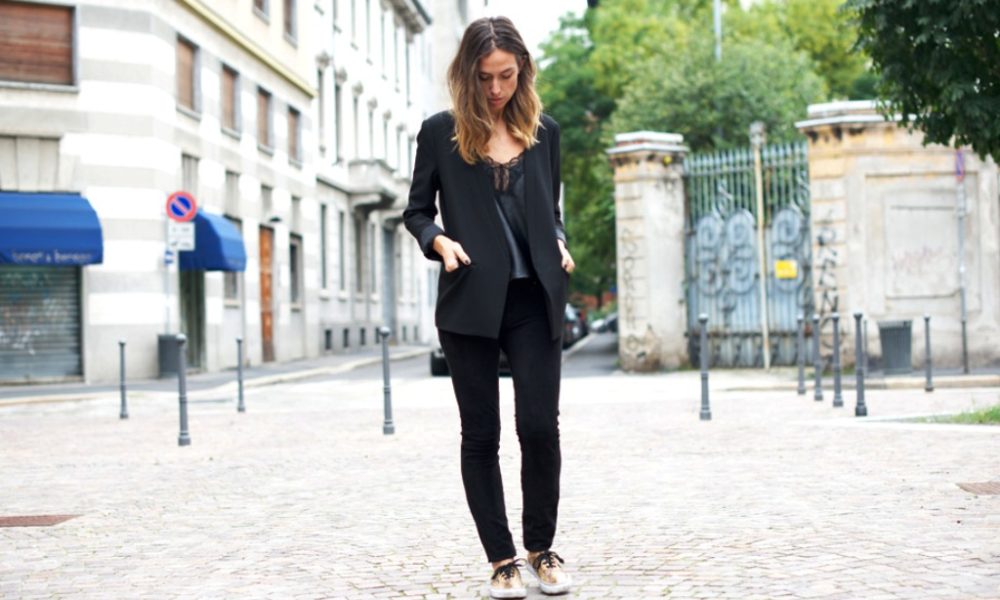 No matter what season it is, there are always countless outfit options from which you can choose. Even if your wardrobe seems tired, choices are limitless when it comes to the creation of brand-new looks. However, for fashion lovers, putting together different creative outfits every day gets frustrating. In order to piece together a unique outfit every day, it takes creativity, innovation, and ingenuity. In fact, even the most experienced fashion lovers often run out of fresh outfit ideas after a while.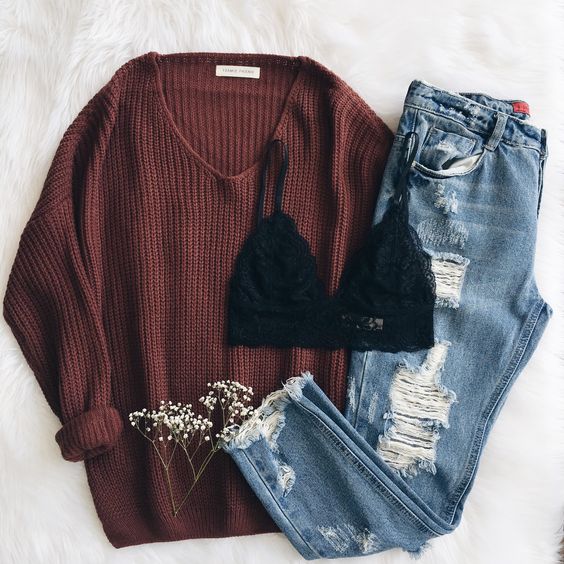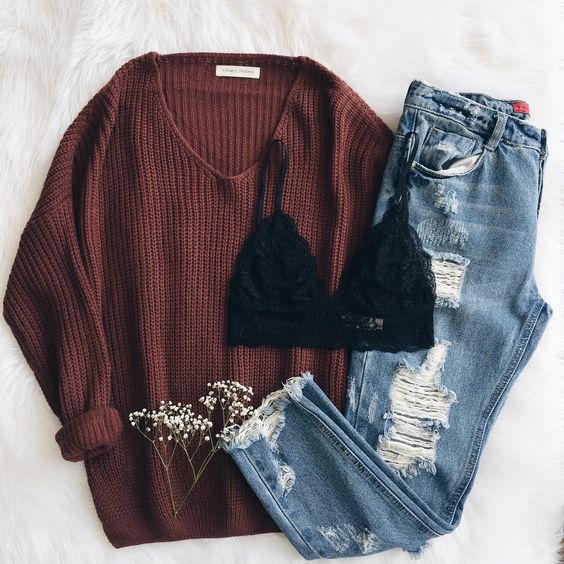 However, sometimes all you need to create a gorgeous outfit that you've never worn before is a bit of inspiration. Also, you don't necessarily have to purchase all new pieces when you want to wear something fresh. In fact, you can easily use the trendy basics you already own to put together a fresh outfit that looks brand new. Therefore, all you need are some examples of trendy, high-fashion outfits to spark your own fashion sense.
Latest Outfit Ideas for Women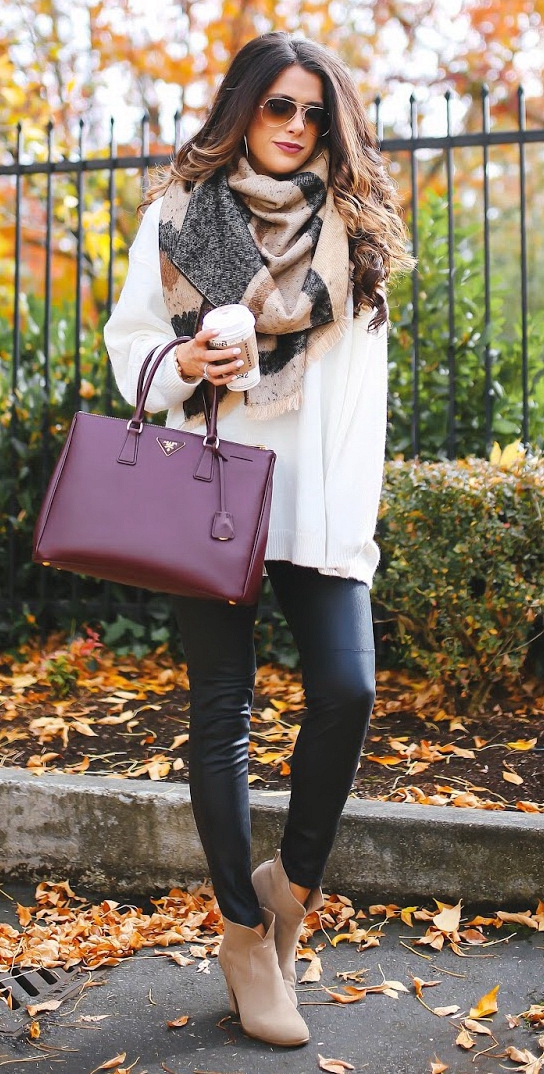 Because it includes several different warm, trendy basics, this look is perfect for the cooler months of autumn. Also, these basics, including heeled ankle booties, shiny leggings, and a thick patterned scarf, tie together to create a classic look that is both fashion-forward and casual.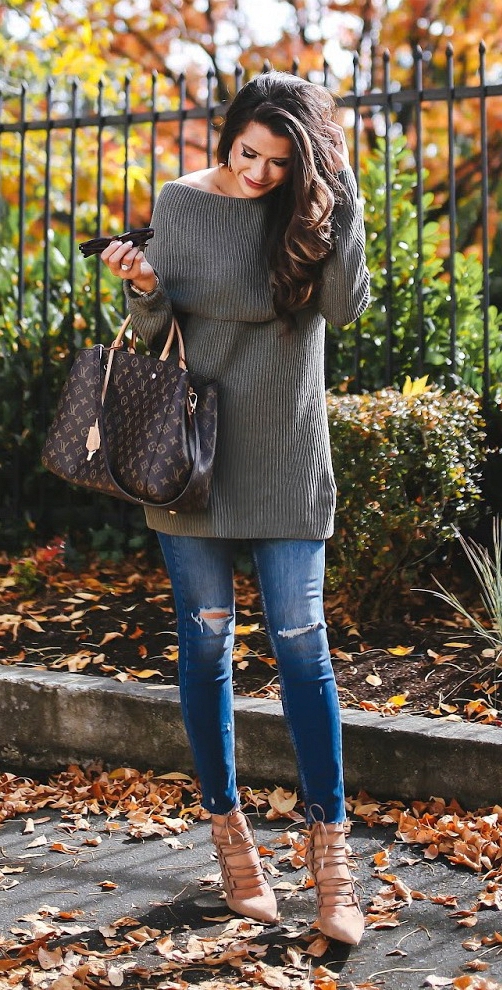 In order to take advantage of a major autumn trend, try a long, off-the-shoulder sweater. For example, this look pairs a gorgeous long sweater with distressed skinny jeans and lace-up heels to create a relaxed look with a bit of added sass.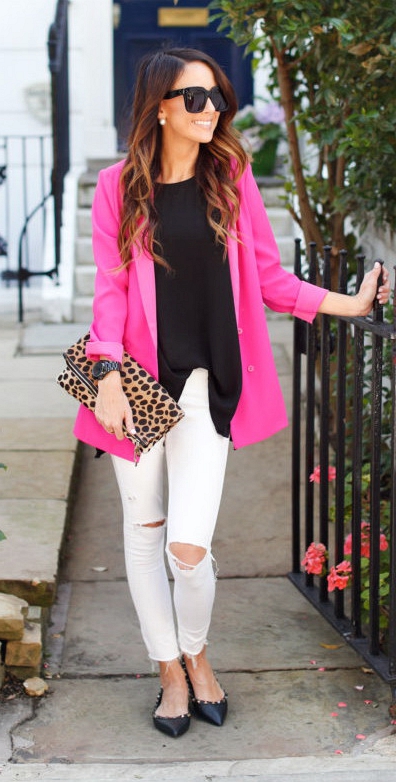 When you're looking for fashion success, you can't go wrong with distressed white jeans. For example, in the look above, these casual basic pants tie together with flats and a loose pink blazer to produce a look that is suitable for a business event or other semi-formal occasion.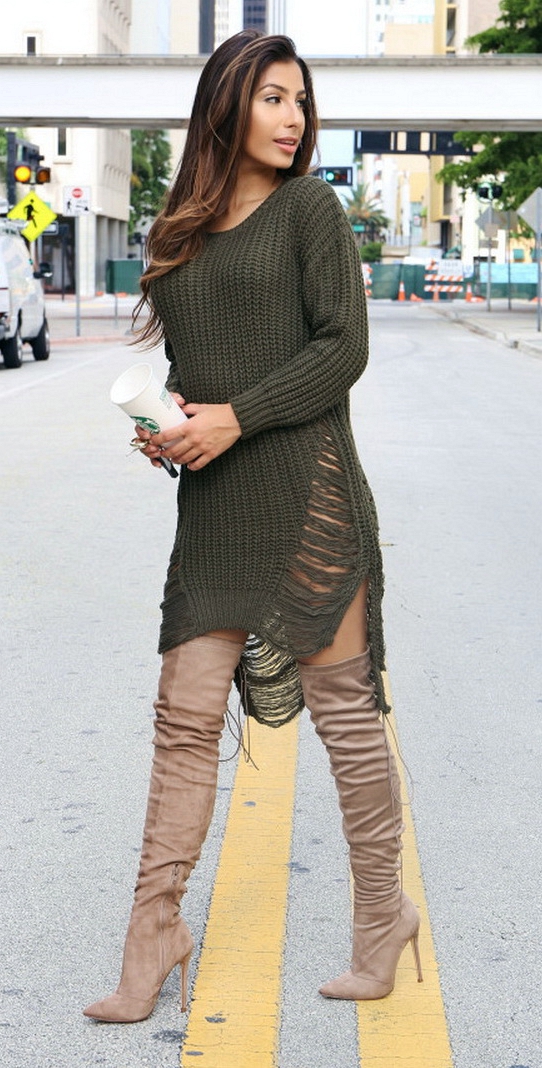 Heeled, over-the-knee boots are one of the biggest current fashion trends. Despite the trendiness of these boots, it is sometimes difficult to put together an outfit that pairs well with them. However, this look is perfectly balanced with a classy combo of high boots and a loose sweater dress.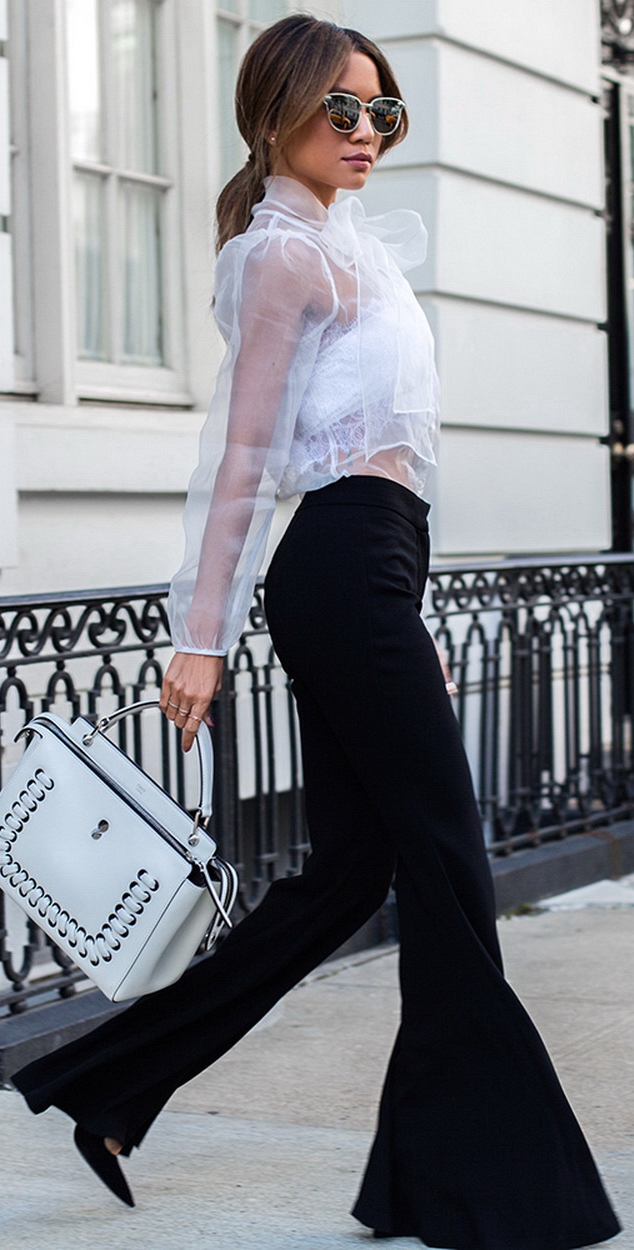 Business casual doesn't have to mean boring. In fact, as this look demonstrates, you can easily create a gorgeous, sexy outfit that is still suitable for a business meeting. In order to create a sexy, semi-formal finish, this look includes flared black pants and a sheer lacy top.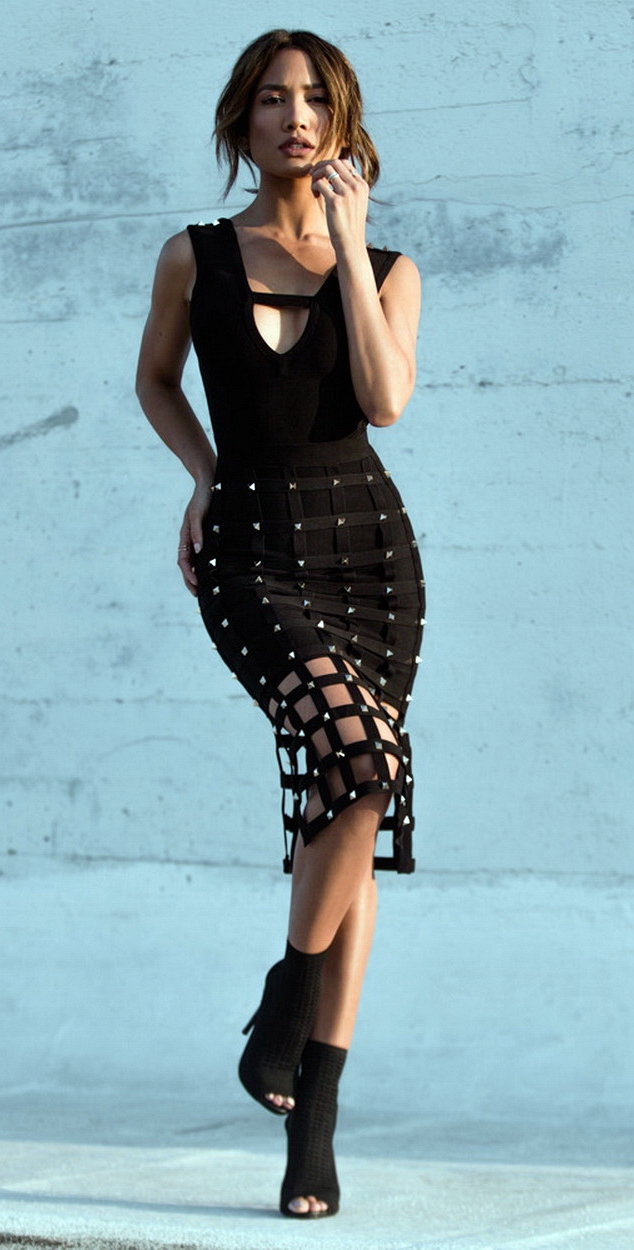 In order to produce a unique finish, this gorgeous look puts a modern twist on the classic little black dress. For example, its top and skirt feature a unique cut-out neckline that adds interest to the outfit. Also, the matching black sandals complete the look to create an edgy yet classic finish.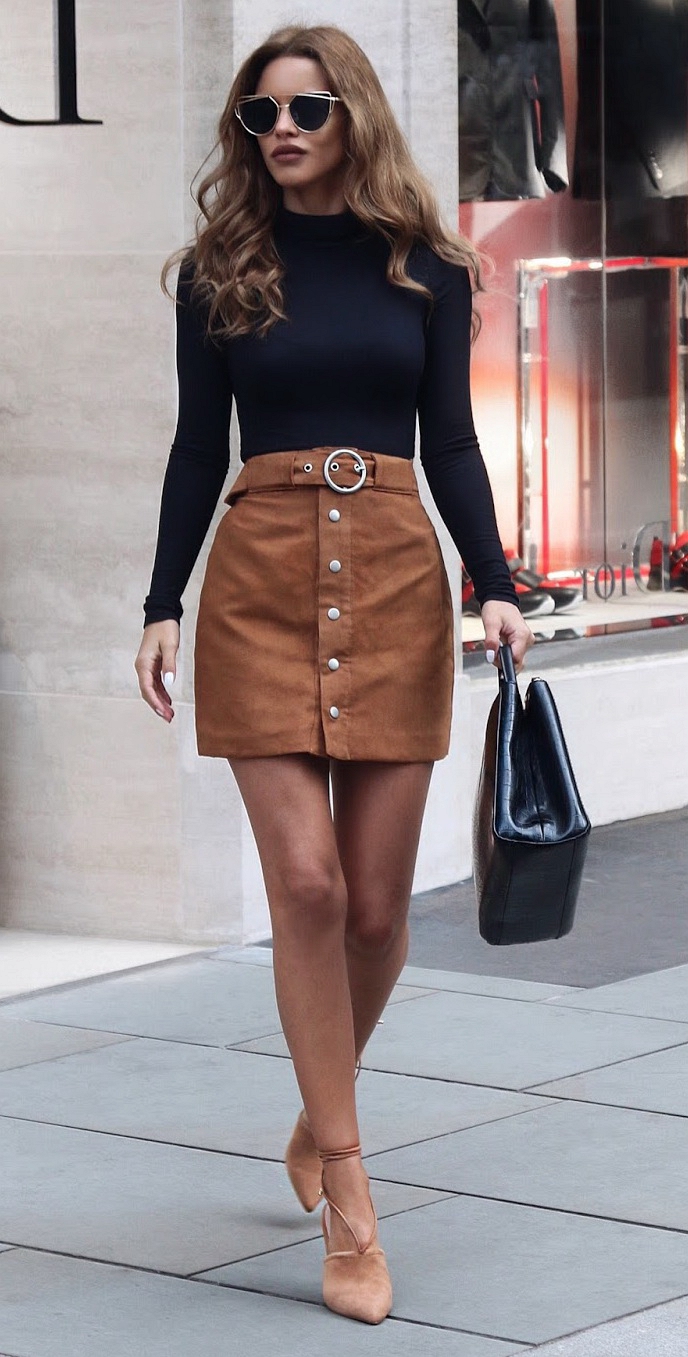 Nude is a shade that never goes out of style. For example, this gorgeous look combines a classic nude high-waisted skirt and nude heels with a basic black top to create a balanced look with a classy finish.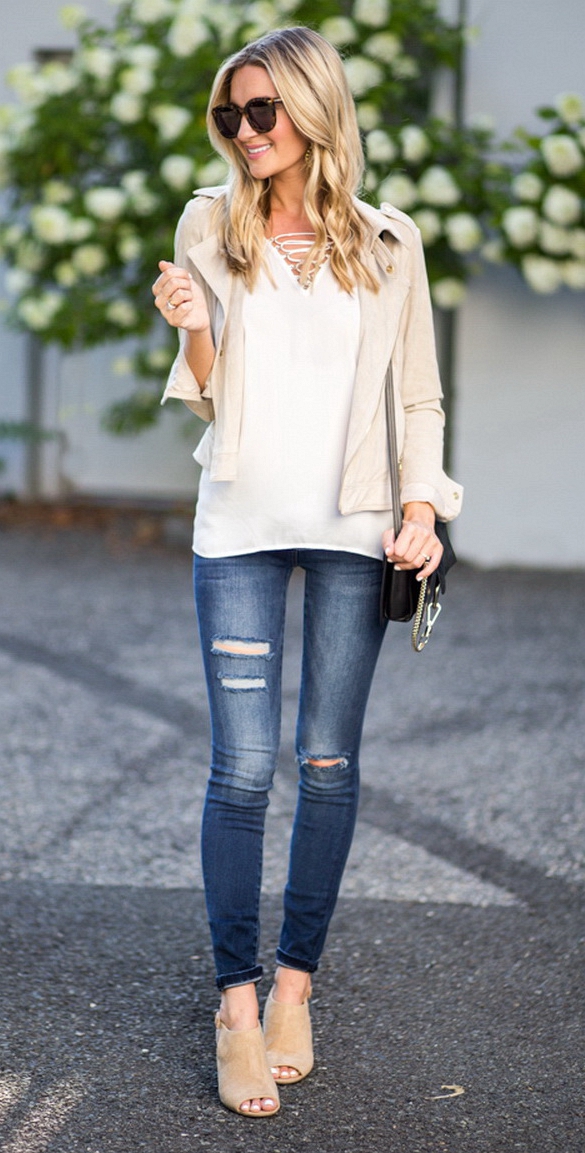 In order to create a gorgeous finish, this look combines two current major trends with a lace-up top and nude ankle booties. Also, the loose top and distressed skinny jeans produce a carefree vibe while the booties help tie the whole outfit together.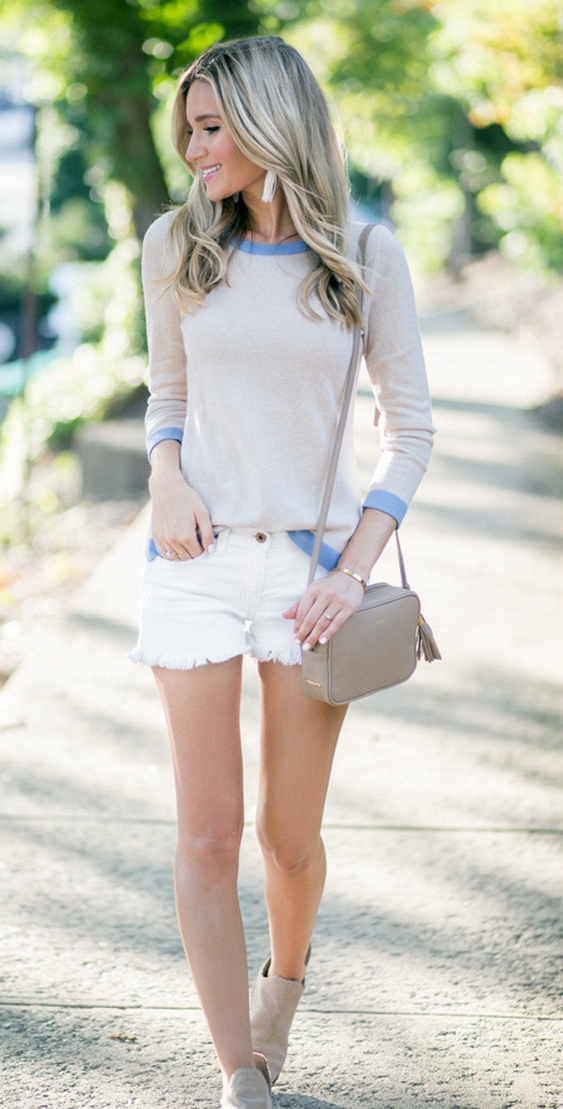 When the weather gets warmer, a pair of white denim shorts are your new best friend. Because they complement almost everything, as evidenced by this cute and casual look, white shorts are a great essential to have in your closet.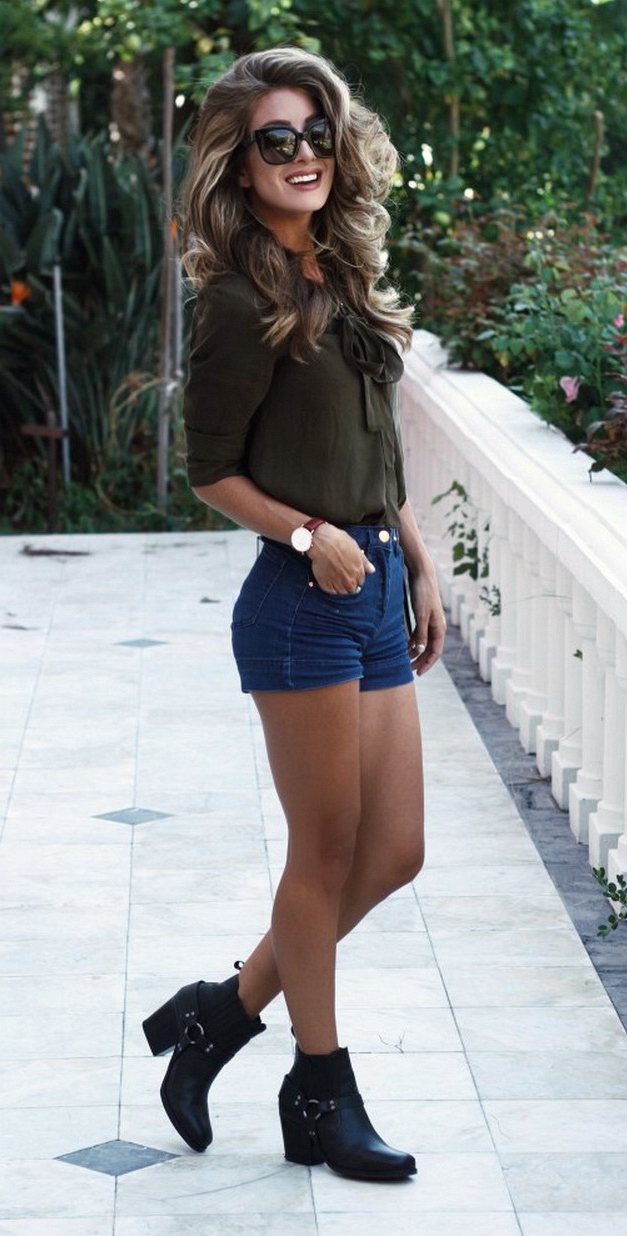 Because it is both stylish and seasonally practical, this sexy look is perfect for the warmer days of autumn. Although it includes shorts, the high ankle booties and sleeved top make the outfit suitable for a cooler season.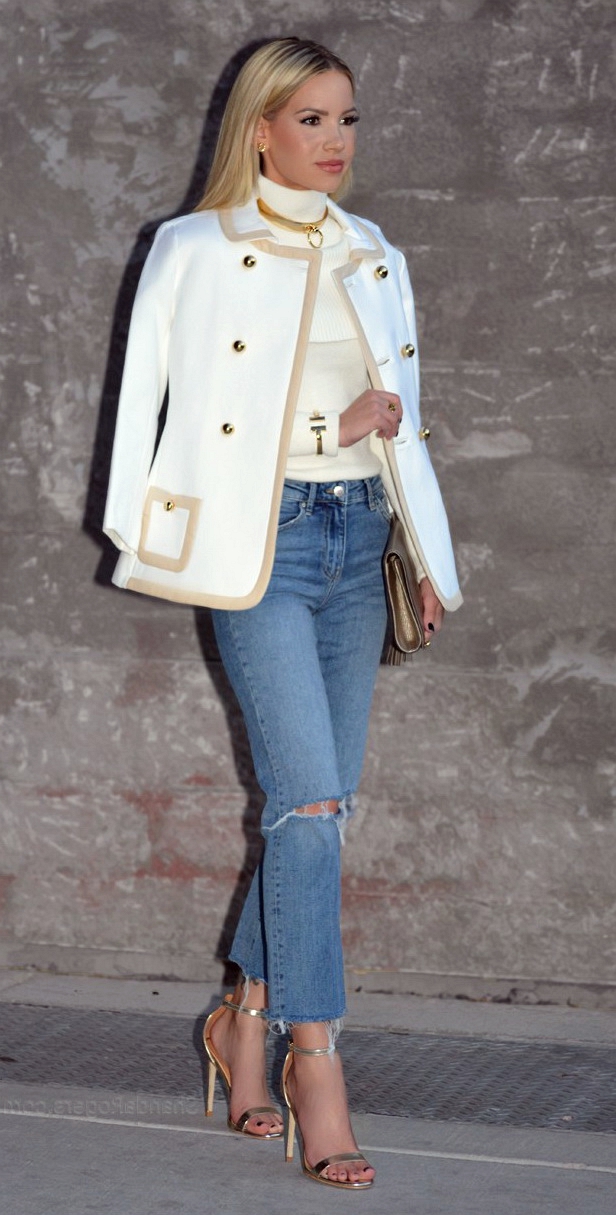 When you put together an outfit, a great way to make sure it ties together well is to choose a complementary accent color. For example, in the case of the look above, this color is gold. In fact, the gold-accented heels, coat, and bag make the entire outfit appear planned and well put together.
And here are more outfit ideas for women bellow, also you can find a lot new outfit ideas on herstylecode.com, enjoy!