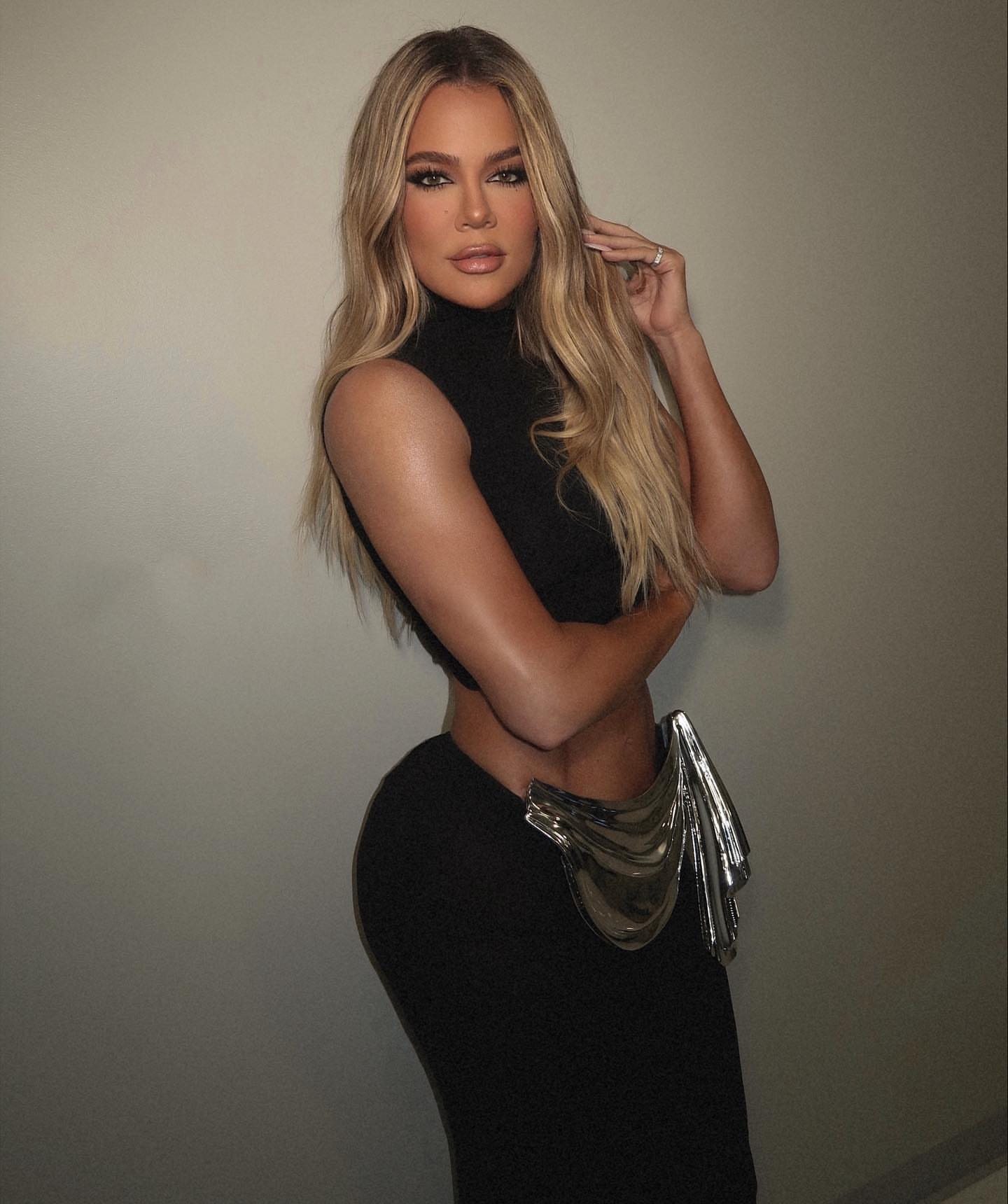 Khloé Kardashian has long been celebrated for her unique sense of style. As a key figure in popular culture and a fashion influencer in her own right, she has continually amazed us with her ability to confidently put together standout looks. Her recent appearance at a Hulu event was no exception, as she turned heads in a fashion-forward ensemble that showcased her refined taste and bold style choices.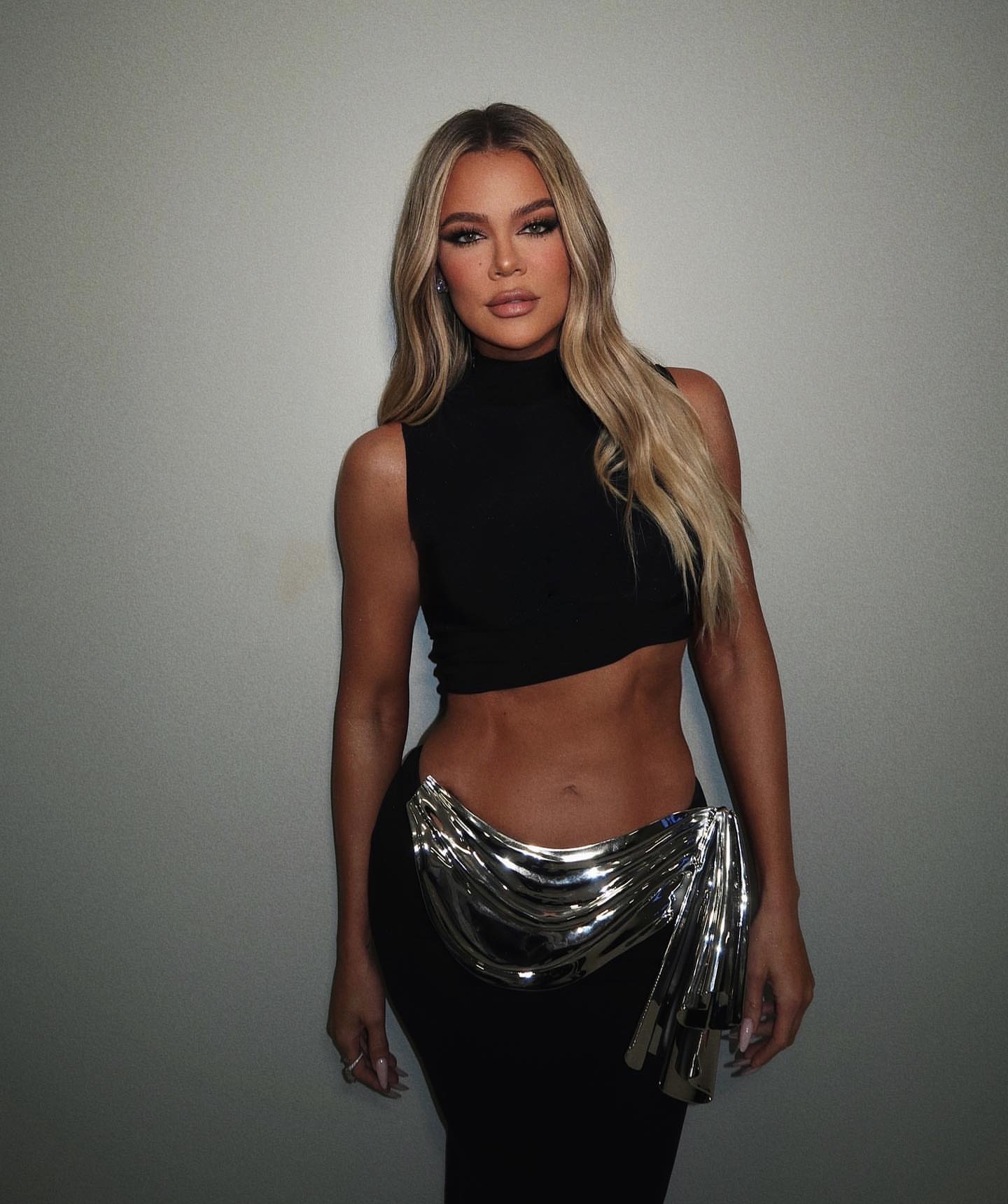 Khloé stepped onto the red carpet with her hair styled in long, sleek locks that cascaded down her back, creating an instantly captivating visual. The center parting added a symmetrical balance to her look, framing her face elegantly and drawing attention to her striking features. It was a testament to the power of simplicity and the impact of well-styled, healthy-looking hair.
She opted for a black top, a versatile piece that worked wonderfully to accentuate her figure while allowing the rest of her outfit to take the spotlight. The dark hue added a sense of drama and mystery, setting the stage for the show-stopping ensemble she wore from LaQuan Smith's Spring 2023 collection.
Khloé was spotted wearing Look 34 from LaQuan Smith's much-anticipated Spring 2023 collection, a piece not yet available for purchase online. Smith, renowned for his unique designs and glamorous aesthetic, presented a line that once again pushed the boundaries of fashion. The outfit showcased the designer's signature combination of luxury and daring design elements, capturing the spirit of the modern woman with a nod to classic glamour.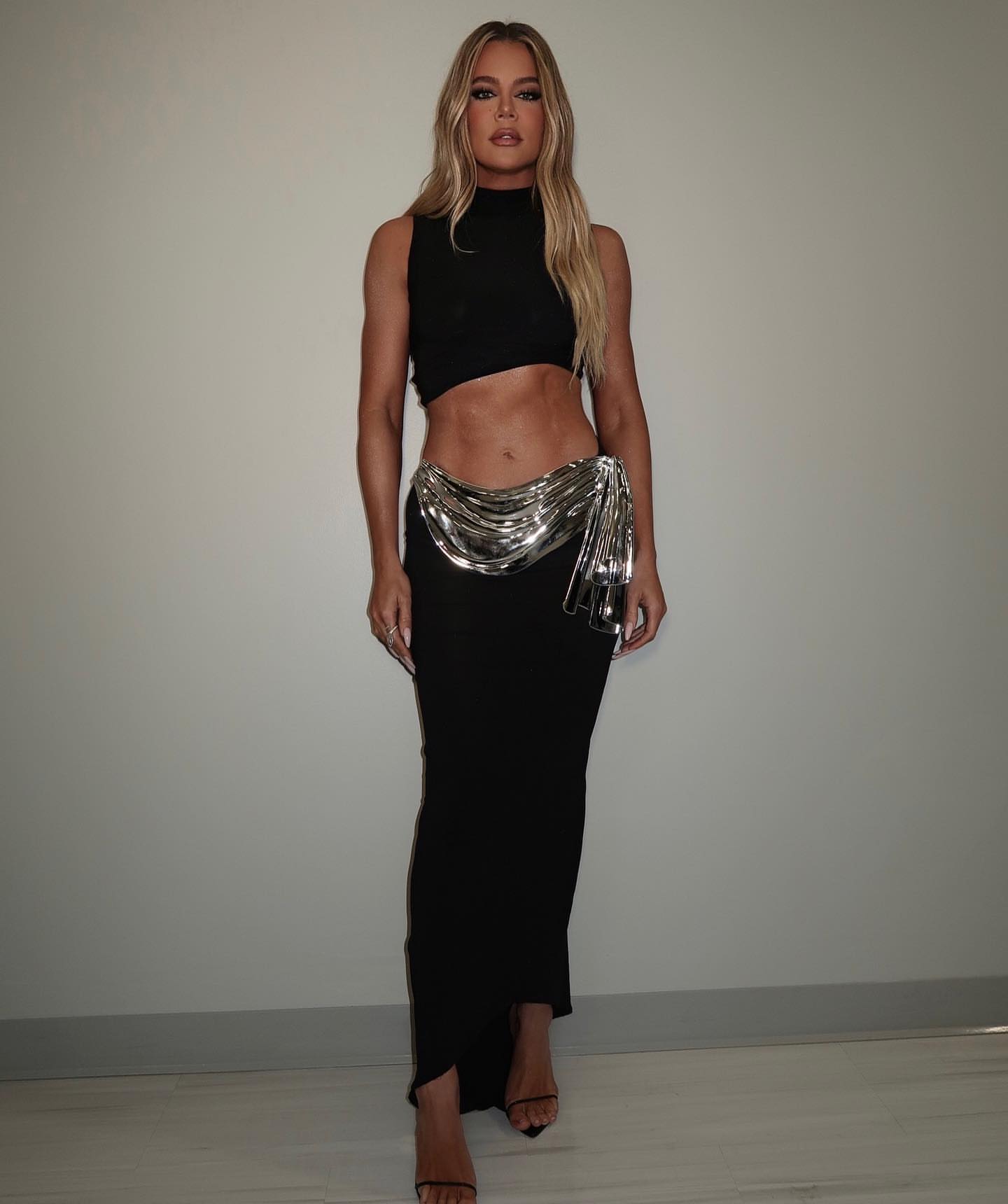 The chosen ensemble served to highlight Khloé's bold fashion sense and her ability to take fashion risks while maintaining an air of sophistication. The outfit reflected her personal style, one that embraces boldness and encourages individual expression.
Adding a touch of elegance and femininity to her look, she wore a pair of Femme Luce Minimale Sandals, retailing for $189.00. The sandals, with their minimalist design and sleek finish, provided a perfect balance to the overall outfit. The footwear's understated elegance allowed for the more adventurous elements of her attire to shine without becoming overwhelming. The heels added an element of grace and elongation to her silhouette, subtly enhancing her stature while maintaining the style's effortless chic.
What stands out about Khloé's look is the meticulous attention to detail. From the sleek, center-parted hair that frames her face, to the subtly dramatic black top, down to her Femme Luce Minimale Sandals, every element is chosen to harmonize with the rest of her look, while still making a statement of its own.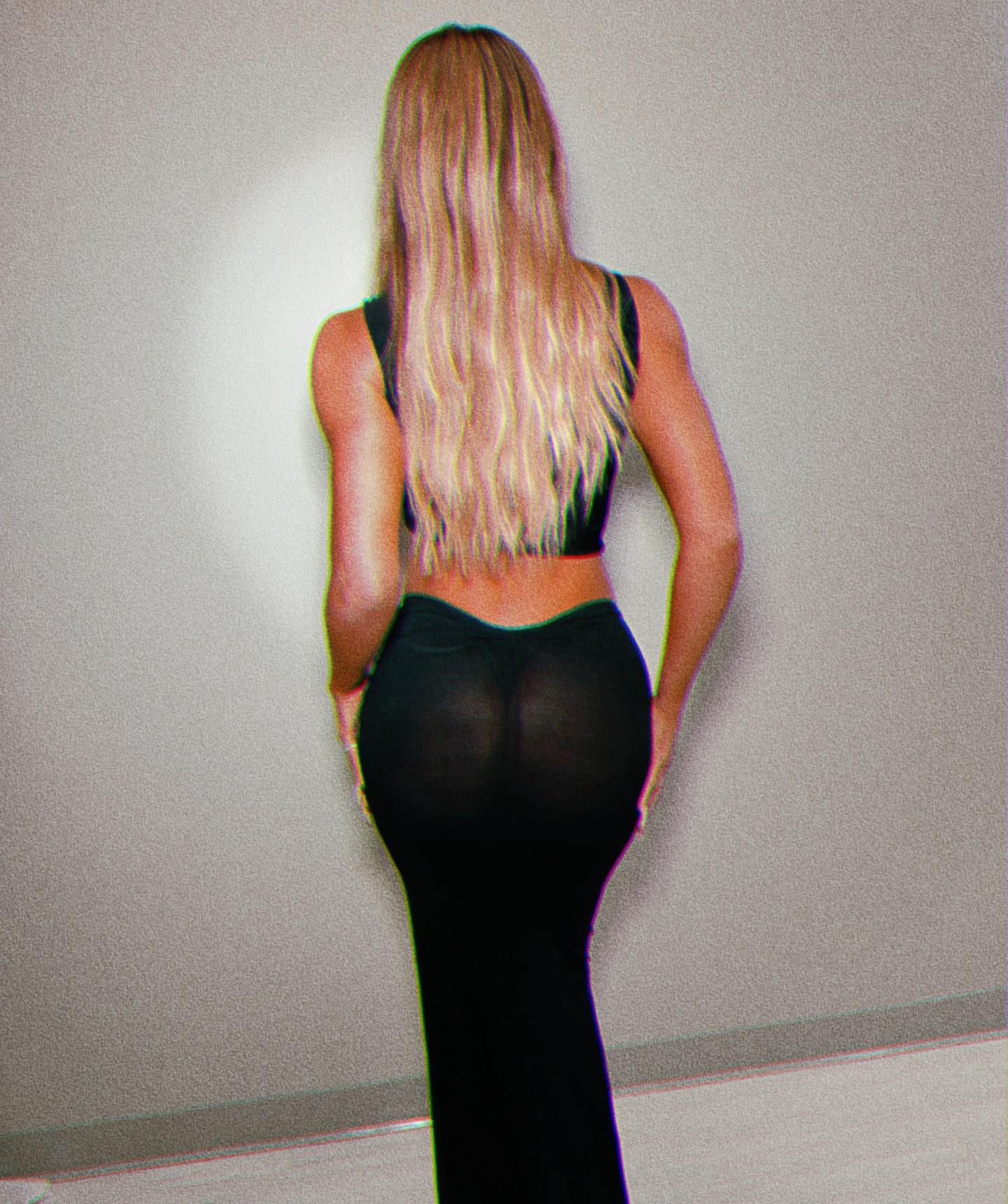 The pièce de résistance, however, is undoubtedly the ensemble from LaQuan Smith's collection. The design manages to encapsulate a feeling of daring innovation and timeless elegance all at once, and Khloé wears it as if it were made for her. The outfit seamlessly blends with her personal style, highlighting her love for bold, high-fashion pieces that do not compromise on comfort or wearability.
Her fashion choices for the event are a testament to her style evolution over the years. Khloé has developed a signature style that reflects her strong personality, her willingness to experiment with fashion, and her understanding of what works best for her. She consistently demonstrates that she is not afraid to push the boundaries of style, proving time and again that she is a true fashion icon.
From her early days on 'Keeping Up with the Kardashians' to her current status as a fashion maven, Khloé has shown us that personal style is a journey of self-expression. This latest look—sleek and elegant, daring yet sophisticated—tells us that her journey is far from over, and we can't wait to see where she goes next.
In a world where fashion can sometimes feel repetitive, Khloé Kardashian is a breath of fresh air. Her approach to style, as seen at this Hulu event, reflects a woman who knows her own mind, isn't afraid to take risks, and is always ready to leave her unique stamp on the fashion world.