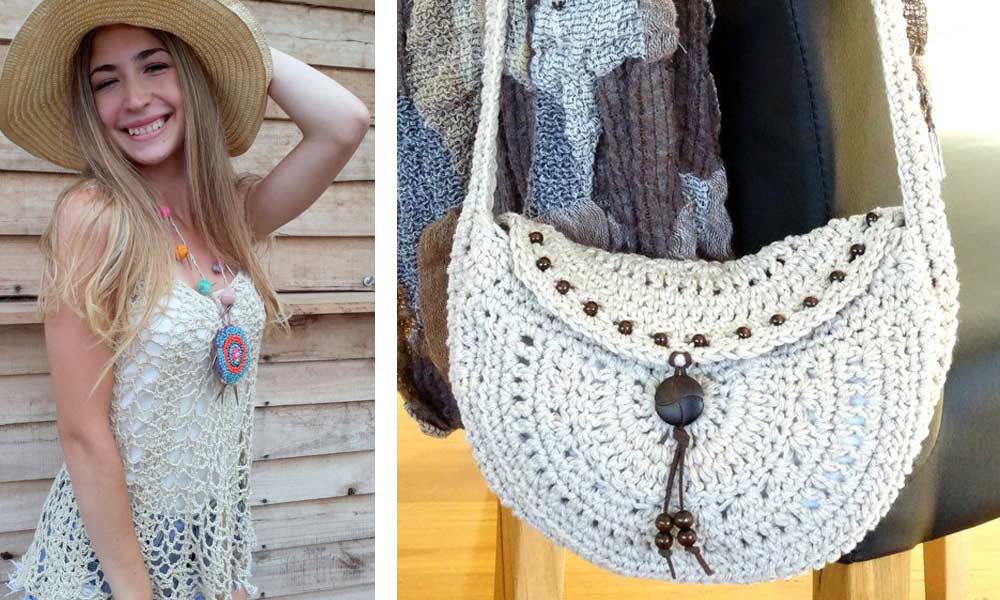 Throughout the past year, crochet has become a staple in many fashion lovers' wardrobes. The pinnacle of bohemian fashion, crochet pieces include everything under the sun from skirts to leggings to bathing suits to more. Celebrities such as Gigi Hadid, Vanessa Hudgens, and Kourtney Kardashian have been spotted rocking the crochet look everywhere from the runway to a music festival to the city streets.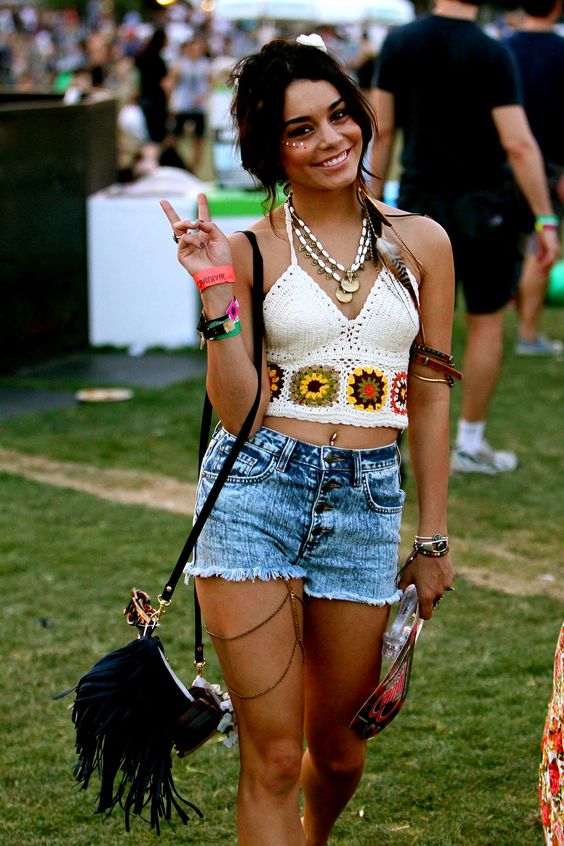 While the crochet trend is designed to be whimsical and fun for all, it can sometimes be a bit daunting for even the most to pull off. After all, you don't want to try to rock a boho crocheted dress and end up looking like a handmade pillow case in your grandma's living room. Your fears shouldn't get in the way of you joining in on the stylish whimsy of crochet. It's easy to pull off this year's crochet trend with a modern touch.
1. Try An Accessory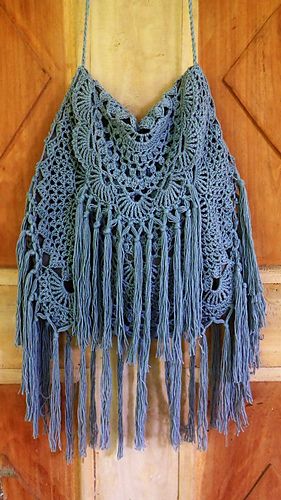 If you want to start off small with the crochet trend, try a crochet accessory. The great thing about crochet accessories is that they let you embrace the trend but they comprise a small part of your outfit and you don't have to wear them on your person at all times.
Many purses, scarves, and shoes feature crochet accents.
2. Layer

A defining feature of most crochet pieces is that they include holes. By nature, crocheted material features spaces in between the yarn pattern of the piece. These spaces, which are larger in some crochet pieces and smaller than others, scare many women away from the crochet trend in general.
You don't have to walk around with gaping skin-showing holes in your clothing if you want to embrace the crochet trend. Try layering instead. Many women who rock this trend opt to layer a loose crochet shirt over a crop top or tight camisole to avoid baring more skin than they want.
3. Stay Simple

Simplicity is key when it comes to rocking a crochet piece, especially if you're not heavily into into full-on bohemian style. As a rule of thumb, make sure that the crochet piece you wear is the shining star of your look. Pair a crochet crop top with tight jeans or a solid skirt. Wear a crochet dress or romper with neutral sandals or heels and delicate jewelry.
If you want to wear a two-piece crochet set, make sure the patterns of the pieces match. Don't try to mix two solid crochet pieces together or one piece that is patterned and one in a solid color. If you wear multiple crochet pieces on purpose, they should have the exact same pattern.
4. Go Bright

Don't think that you have to keep your colors neutral or dark when wearing crochet in order to counterbalance its fun texture. There are plenty of color options when it comes to crochet pieces and you shouldn't be afraid to branch out and try lighter or brighter colors.
In fact, the crochet texture you want to show off can easily get lost in a mass of darker hues. Bright and even pastel shades help emphasize crochet texture.
5. Keep it Modern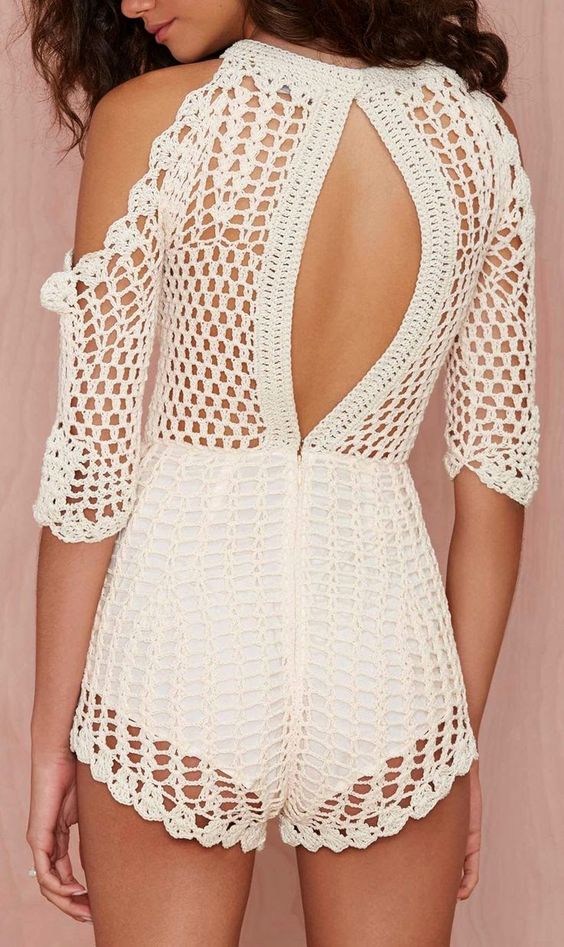 To avoid looking like a bad blast from the past, make sure the crochet pieces you buy have a modern vibe to them. Avoid uber-traditional crochet items like shawls or thick sweaters. Stick with modern pieces such as tight crop tops, dresses, or rompers instead.
6. Try a Bathing Suit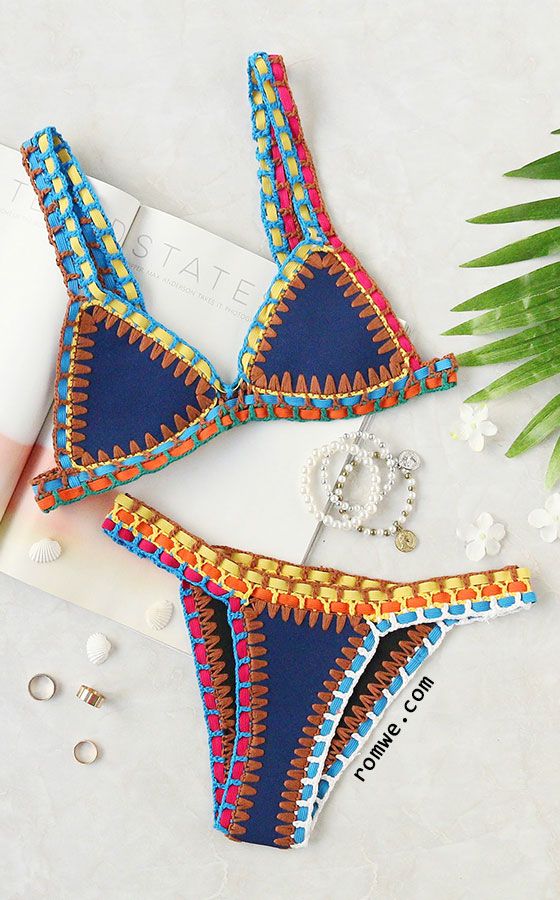 As strange as it might sound, crochet bathing suits are a big part of the current crochet trend. These bathing suits put a fun and unique twist on the already quirky crochet style. You can find a wide variety of crochet bathing suits on the market.
Try a two-piece bikini with a crochet overlay in a fun pattern. Or, go for a one-piece instead with an intricate crochet design in the middle that adds intrigue to the classic style. The possibilities are endless with crochet bathing suits and you don't want to miss out.
7. Embrace the Whimsy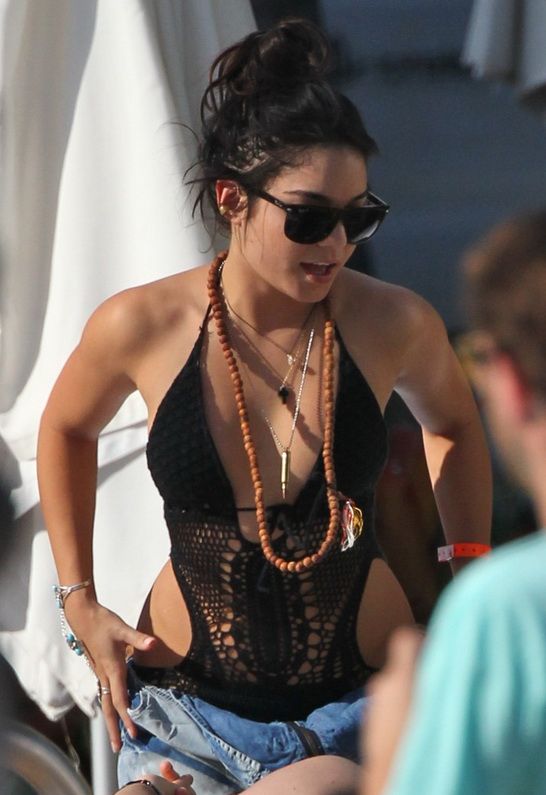 Crochet is definitely eye-catching. The attention you'll get when wearing a crochet piece isn't something you should shy away from; it's something you should embrace and enjoy.
Even though it's currently trending, crochet fashion helps set you and your style apart from the rest of the crowd. It lets you make a bold fashion statement and turn heads on the street in a great way. If you want to rock crochet, you have to be willing to accept and enjoy the slightly off-beat, boho nature of the trend. The messy top knot is the perfect hairstyle for the beach!
Don't think that you can't pull off crochet pieces just because you're not a Coachella queen like Vanessa Hudgens. Your entire wardrobe doesn't have to consist of flower crowns and floor-length skirts to rock a bohemian trend like crochet. In fact, crochet clothing and accessories can fit into almost any wardrobe as statement pieces, no matter what the rest of your style looks like.