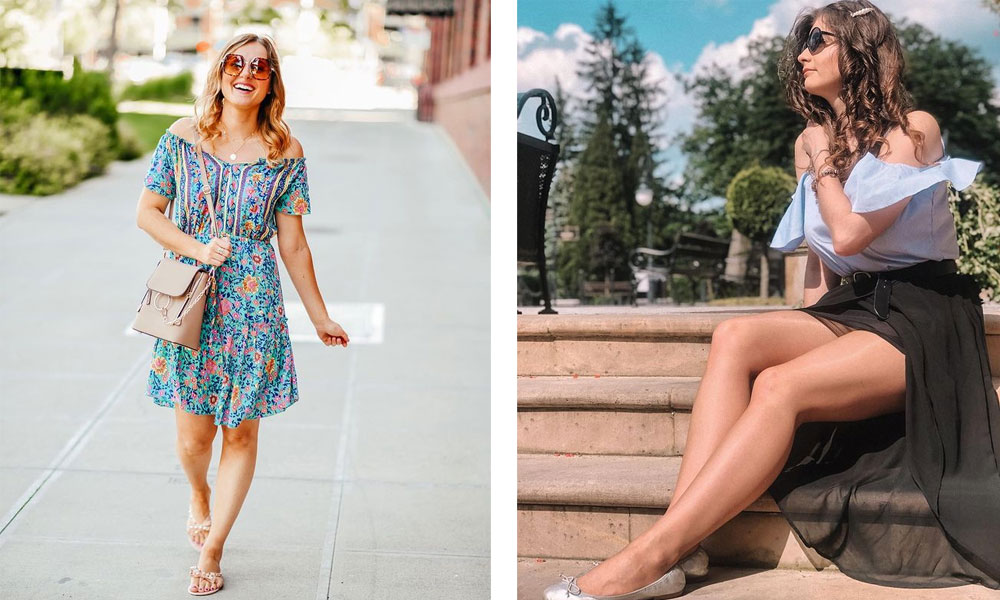 With summer literally right around the corner, it's time to bust out our summer go-tos; and of course that means dresses all around! If you're looking for some cute inspo for summer, we have all the details here. With the Best Summer Dress Styles, you can adorn your closet in the trendiest looks and feel flawless all summer long.
1. Floral Back Cutout
This is a two-in-one dream come true for summer dress styles. First and foremost, that floral design is adorably cute in every way shape and form, and paired with a trendy back cutout you have a glimpse of sultry attitude. Back cutouts are entirely on-trend so make sure you have at LEAST one of these in your closet.
2. Off Shoulder Floral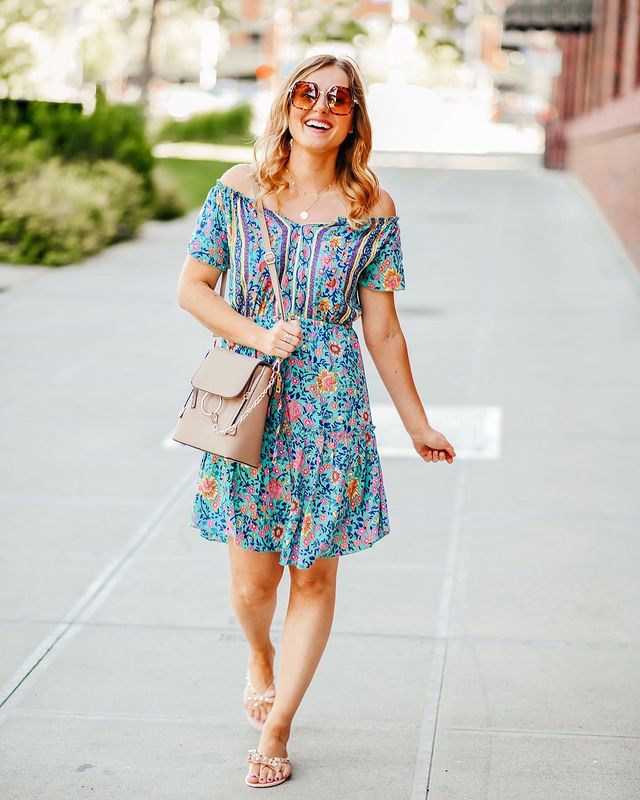 We're seeing off shoulder looks everyone, and we're living for it. Off-the-shoulder garments simply have that girly, innocent appeal that's also wildly appealing to the eye. Her short floral dress is perfectly accented by a girly off the shoulder design that looks beautiful.
3. Off Shoulder Monotone Split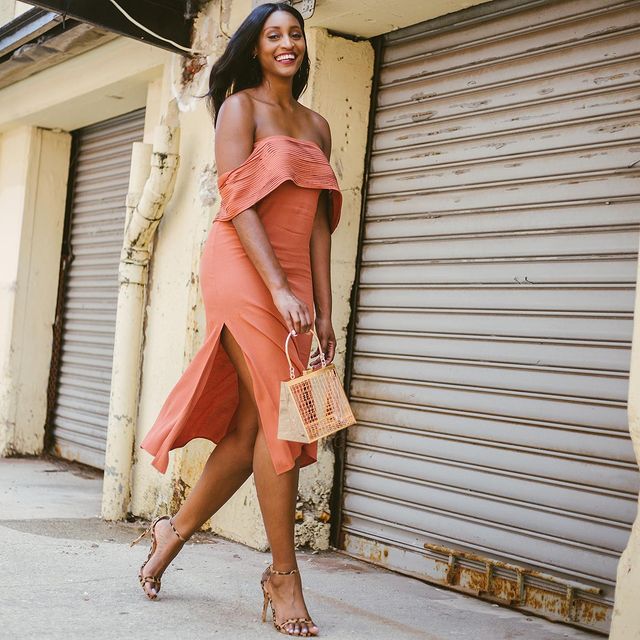 If you're looking for something a little more sexy in the off shoulder department, you'll want to take a look at this dress. Not only is she rocking the off shoulder inspo on top, but a body contouring design below is polished with an alluring slit off to one side. To put it simply, this salmon dress is a knockout that will grab everyone's attention.
4. Spaghetti Strap Floral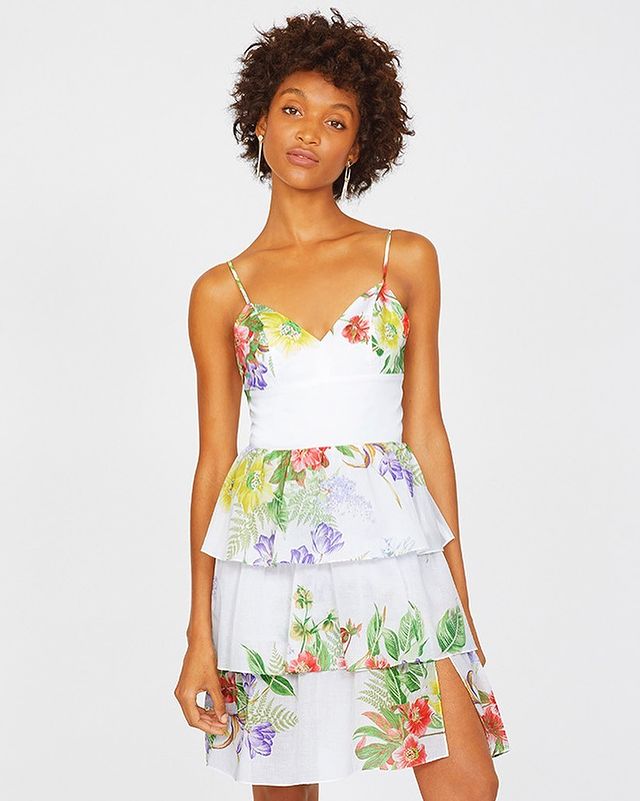 Oh, spaghetti straps- you have never let us down! Spaghetti straps may have been your favorite thing in the 90s, but they get revamped and looking lovely in this spaghetti strap floral dress. Cinched at the waist with a flowy bottom half, it's the ideal girly-girl attire you can sport all summer.
5. Striped Maxi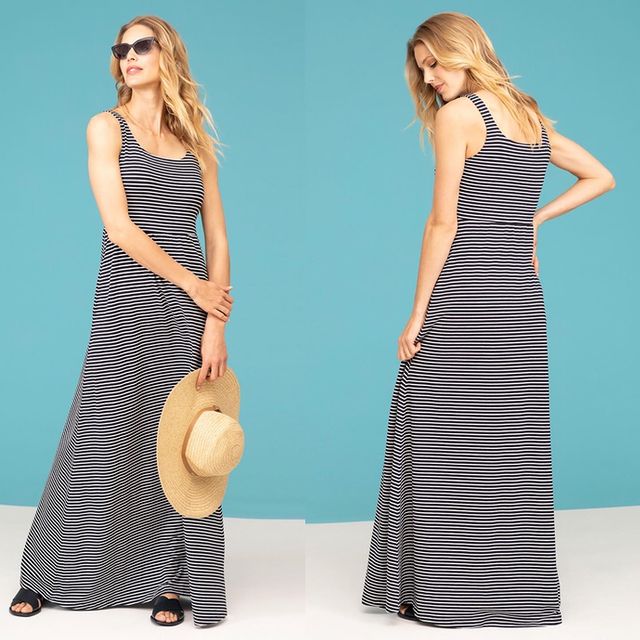 Want to keep it simple? This is the look for you. This look can go virtually anywhere and still looks stylish thanks to the cool stripes. Stripes are certainly increasing in popularity, and even a subtle striped design like this is cool enough for the city streets.
6. Floral Two Piece Maxi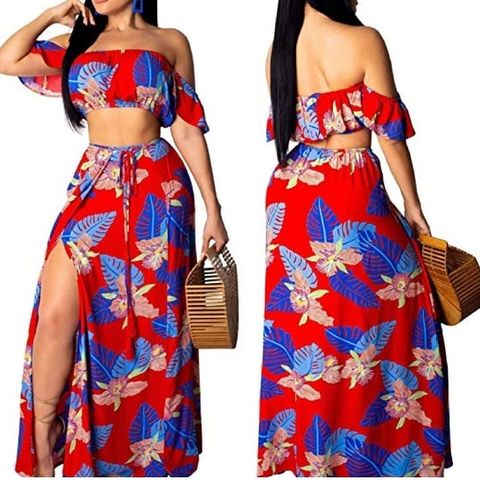 When they introduced the two-piece dress style, we just about fell out of our seats. Two piece maxi dresses are flawless, showing just enough midriff to keep things tantalizing without going overboard. Her look is made even more appealing thanks to a slit down the side, a perfect completion to this two piece wonder.
7. Floral Waist Tie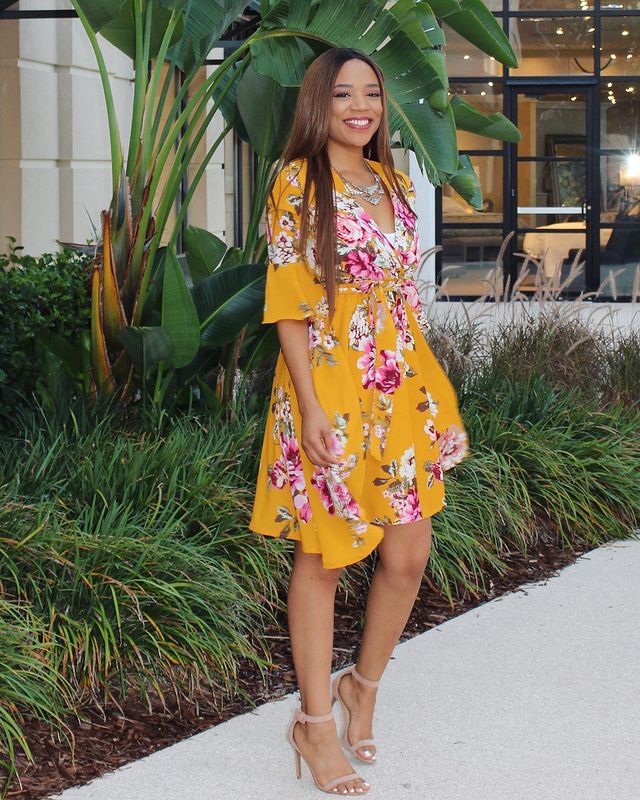 A dress with a tie around the waist will accent your best features, letting your womanly curves get the attention they deserve. This look is not only flattering, but with the flowy sleeves and skirt, it's a delicate style that's great for summer.
8. Ruffled Floral
Love ruffles? Of course you do! Everyone loves ruffles, and this gorgeous floral number shows us exactly how to wear them. With ruffled sleeves and chest area, this dress is the epitome of girly style.
9. Belted High Low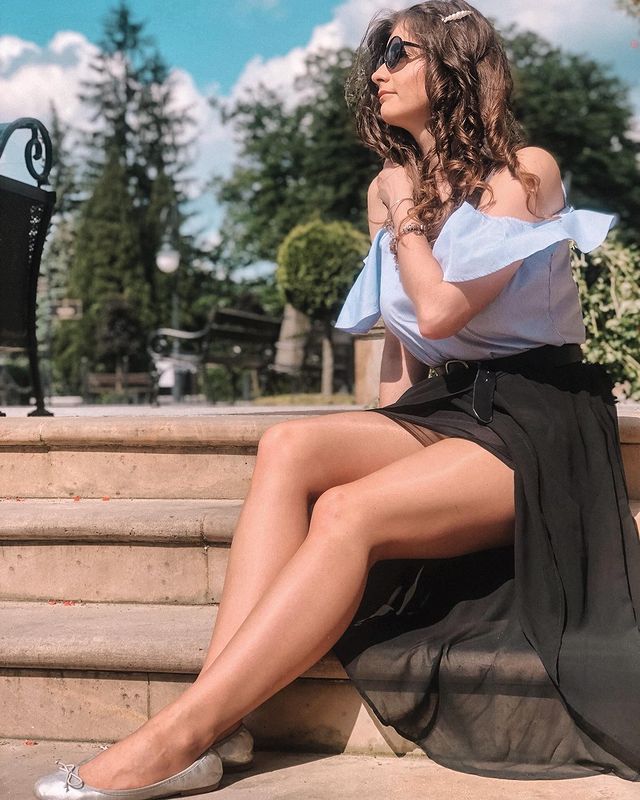 This look literally has it all. The stunning high-low design is not anything to bawk at, creating a sultry design that every woman loves. Aside from the high-low feature, she also sports a delicate off shoulder blue top that's connected with an 80s belt at the waist. Together, this is a style that just won't quit- and we are loving it.
10. Tye Dye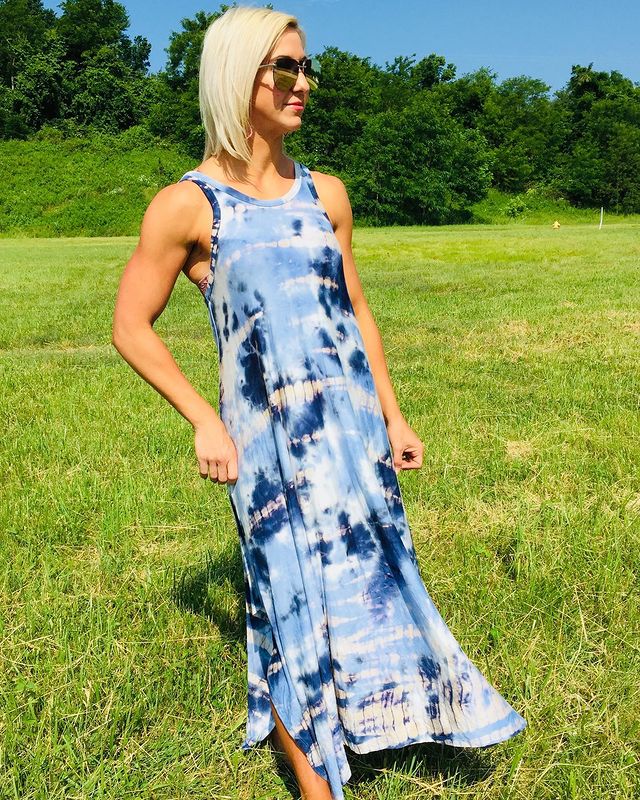 Yes, tye dye is a style staple for summer; and it's easily working its way into our hearts. Her tye dye dress may seem subtle, but there's a large variety of tye dye designs to choose from. She opts for a simple blue swirl, but there's more extravagant hues and patterns to suit everyone's style with ease.
11. Carnival Stripe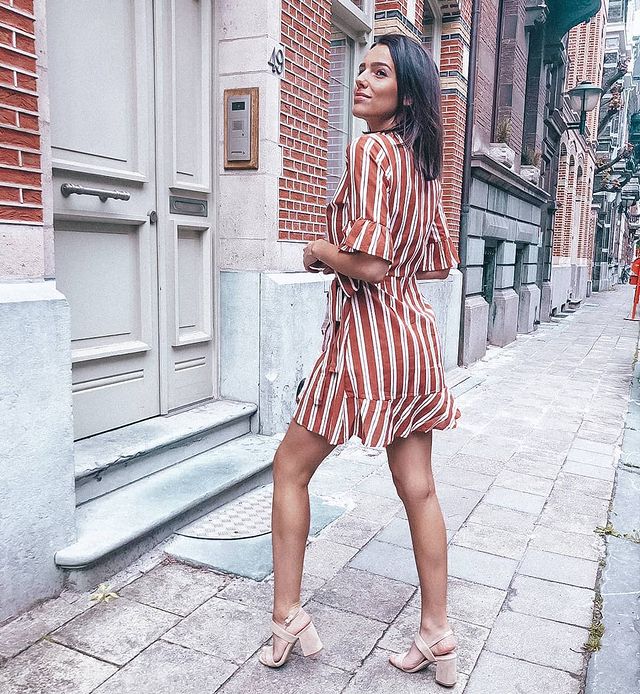 If you have the personality and boldness to wear carnival stripes, we encourage you to do so. Carnival stripes are cool and casual, but there's something about them that just give off a fierce vibe that can't be explained.
12. Pleated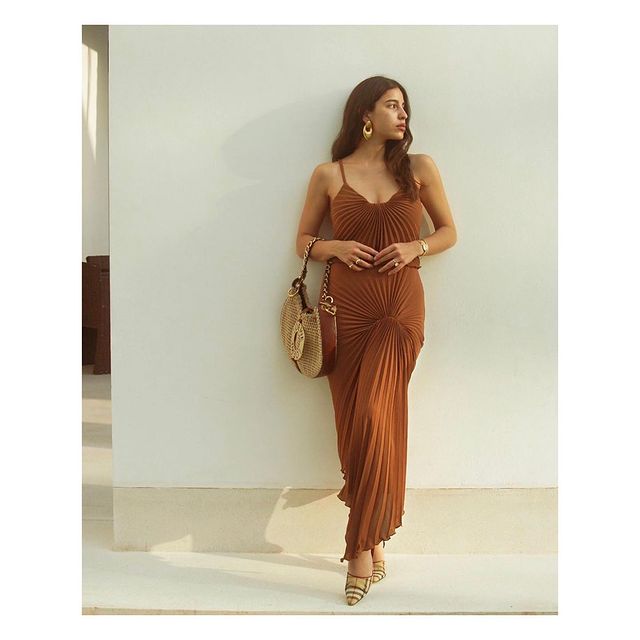 Pleated dress? Yes, please! This knockout is pleated around the thigh to intensify her womanly figure, leaving her with a downright stunning appearance that's great for any summer party.
13. Lacy Cutout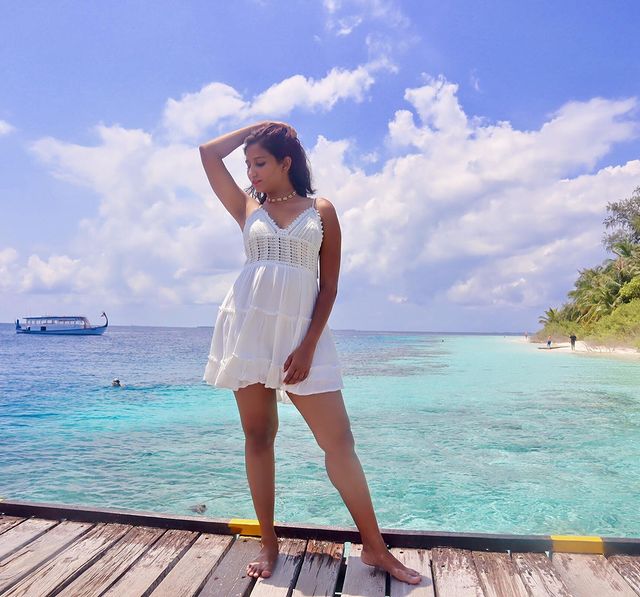 You simply can't go wrong with lace; but if you want to take your style one step further, you might consider a dress with a subtle cutout around the waistline.
14. Bohemian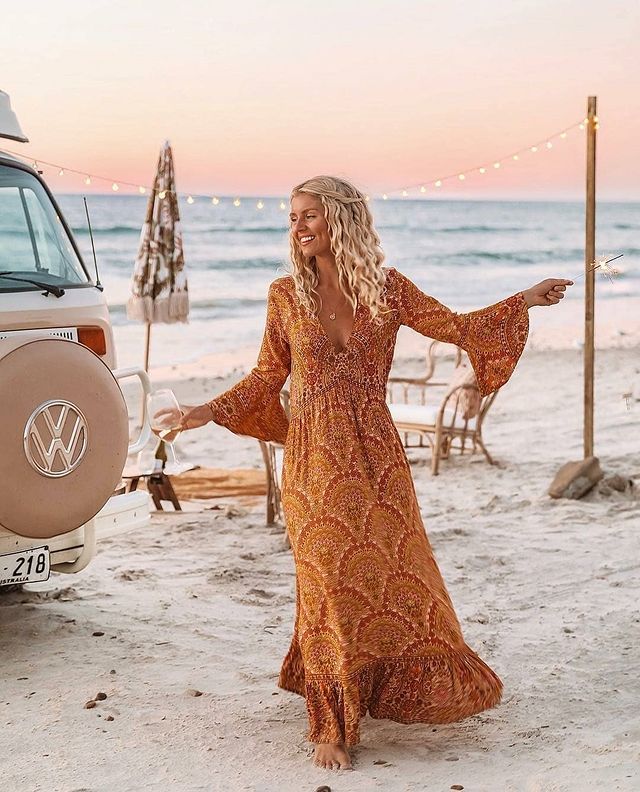 Feeling boho? Of course you are! Let out your inner bohemian feels with this gorgeous flowy boho inspo dress. There's so many options when it comes to boho inspired dresses, and the long, flowing ones are our particular favorite.
15. Button Up Bodycon
Button ups seem to be making a big appearance in the fashion world, and if you aren't sure how to wear them, go the easy route and opt for one of these adorable button up bodycon dresses.
16. Asymmetrical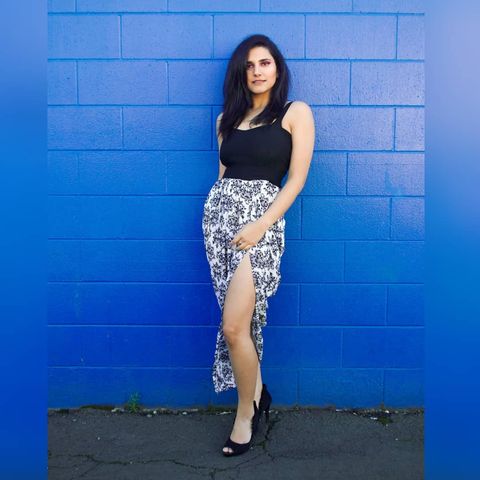 What can we say? Asymmetrical dresses have been popular for years and they won't be going out of style anytime soon. That being said, we especially love the pairing of patterns, with a vivid design down below and a monotone color up top. The pairing is understated, yet beautiful.
What's your favorite summer dress style?