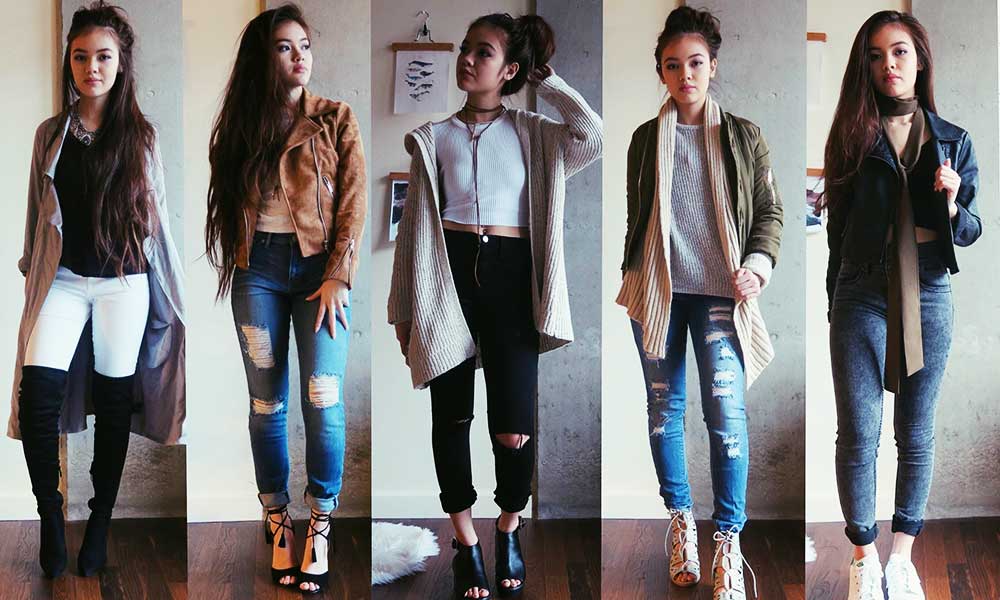 Every woman has those lazy days when even throwing on a basic T-shirt and a pair of Converse to go to Target seems like more than is manageable. It's almost impossible to feel motivated to put together a cute outfit every single day. Plus, on days when the only activities on your agenda are errands around town, putting together a high-fashion look is just unnecessary.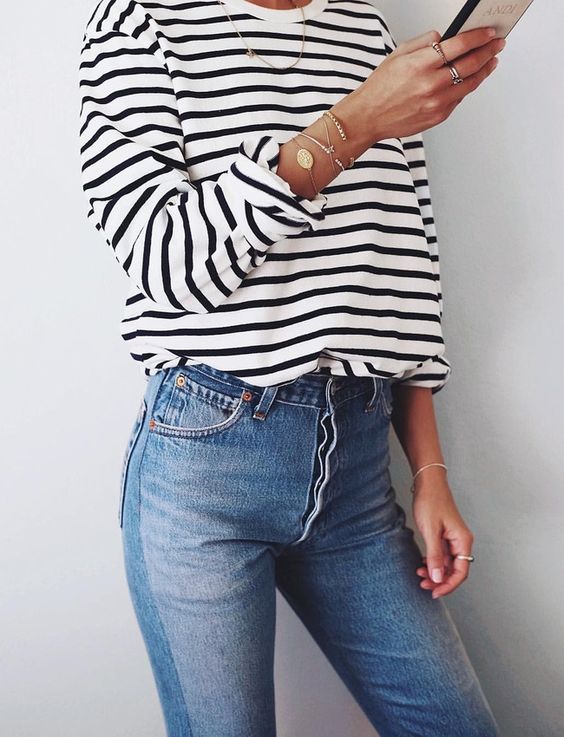 via
However, that doesn't mean that you should start traipsing around the town in threadbare sweatpants when you want to stay comfortable and give off a casual, laid-back vibe. Fortunately, casual and stylish are not mutually exclusive when it comes to fashion. Creating comfortable, casual looks that are also trendy enough to turn heads as you walk down the street doesn't have to be a challenge. In fact, learning how to put together these best-of-both-world looks might just be the best decision you've ever made for your wardrobe.
1. Stay Neutral

A neutral color palette becomes your best friend when it comes time to put together a casual look that is still presentable in public. When you have a wide range of pieces in neutral shades, it becomes much easier to combine them on the fly and create an outfit that is cute, comfortable, and functional.
Choose a neutral color palette that includes both light and dark neutrals ranging from white to gray to olive green to navy to black and more. That way, you can easily pair together pieces in both contrasting and complementary colors when you want to quickly put together an outfit that looks stylish but doesn't draw too much attention. Make sure to add some simple accessories to your neutral look so that it isn't boring. A basic pendant necklace or a pair of dangly earrings works wonders.
2. Embrace Flats

Heels are not the end all be all of style. Your outfits don't have to suffer just because you happen to feel way too lazy to shove your feet into a pair of pinchy stilettos before you leave the house. It's completely possible to create a wide range of stylish looks that don't include uncomfortable heels at all.
When the weather is warmer, dress down your looks with strappy sandals. They're flat, comfortable, and add stylish intrigue to cropped jeans, shorts, casual skirts, rompers, and more. If you're looking for a close-toed shoe, try espadrilles. These flats are currently trending and they provide a neutral complement to almost any basic look.
3. Take Advantage of Rompers – casual outfit ideas for summer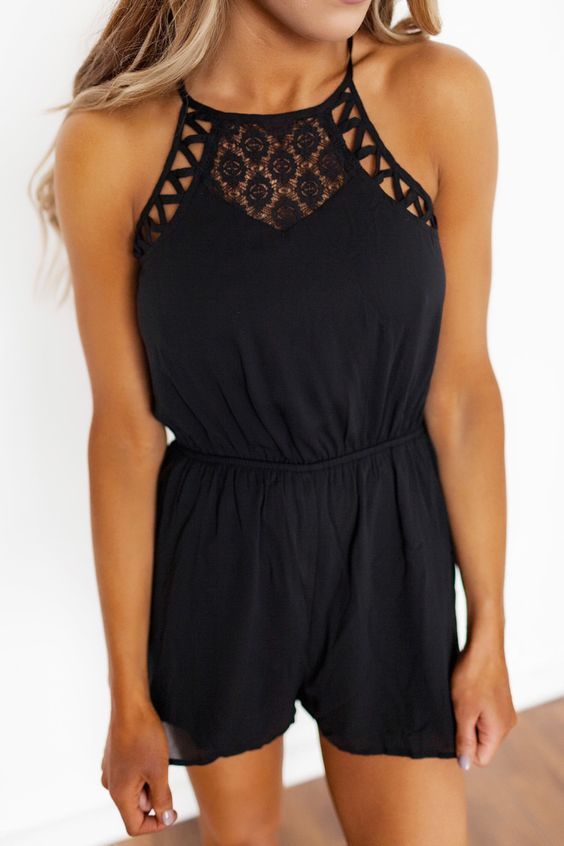 Rompers let you have your cake and eat it too when it comes to looking casual and stylish while staying comfortable. They're extremely versatile and can be dressed up or dressed down with accessories depending on the type of look you want to achieve. Plus, you'll be hard-pressed to find anything that's easier to wear than a romper. You don't even have to spend time worrying about matching tops and bottoms together. You've already got both in one fun and flirty piece.
A romper by itself makes a presentable outfit, but wearing a romper on its own doesn't create a stylish look as a whole. Accessorize your romper as needed to create the type of look you want. If your goal is cute yet casual, keep the accessories to a minimum but make sure you still include a few to balance out your look and ensure that it comes off as put together. Try a choker, a pair of strappy sandals, or a pendant necklace.
4. Rock Patterns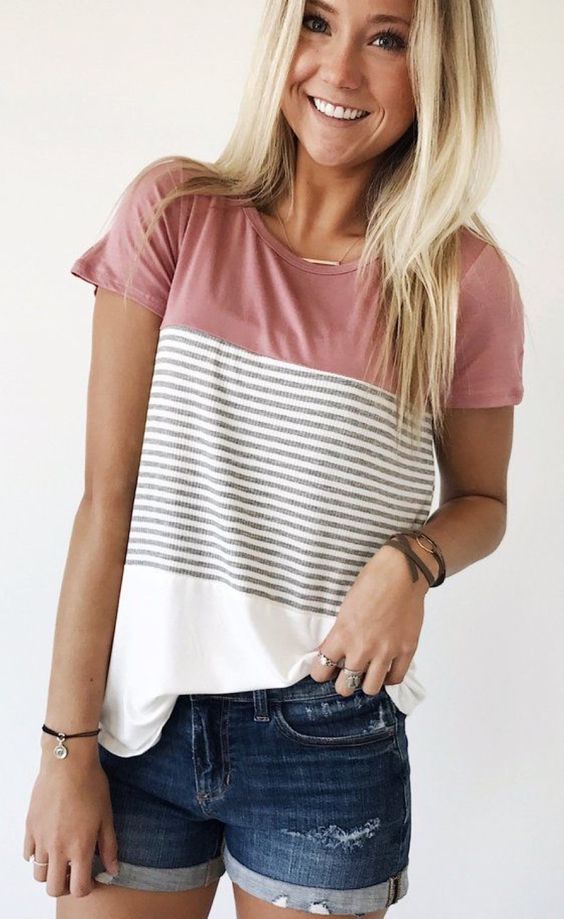 Fun patterns are a great way to add intrigue to a cute and casual outfit. The pattern of the clothing you wear doesn't affect its casual vibe or how comfortable it is. You don't have to deal with uncomfortable detailing or styles to rock patterns. Investing in several clothing pieces in versatile, eye-catching patterns helps you ensure that your casual looks remain comfortable but don't come off as boring or basic.
5. Find Your Staples – casual outfit ideas for fall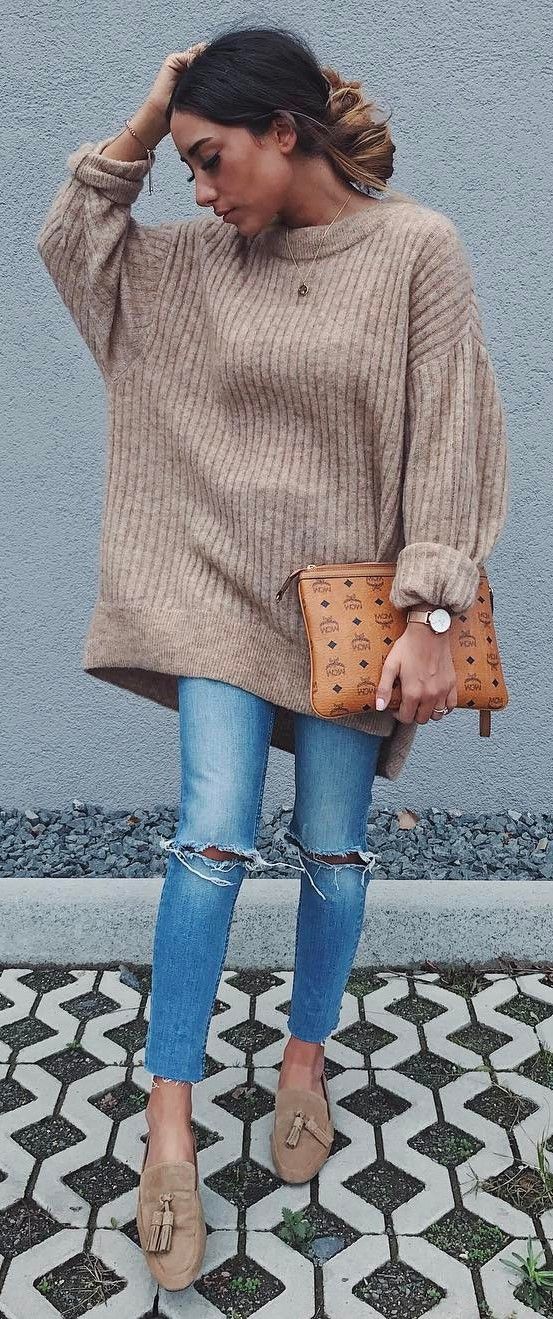 Maintaining a range of staple clothes that you can comfortably and quickly pair with more unique pieces is key. If you have staples in your wardrobe that you know you love, it becomes much easier to create
Pick comfortable and trendy staples out of your closet and store them together so that they're in easy reach when you're looking for something casual yet cute to dress down a blouse or skirt. Distressed high-waisted jeans and shorts, basic oversized tees and fitted crop tops, and a range of trendy flats are all great options for your collection of casual wardrobe staples.
6. Remember Leggings Are Pants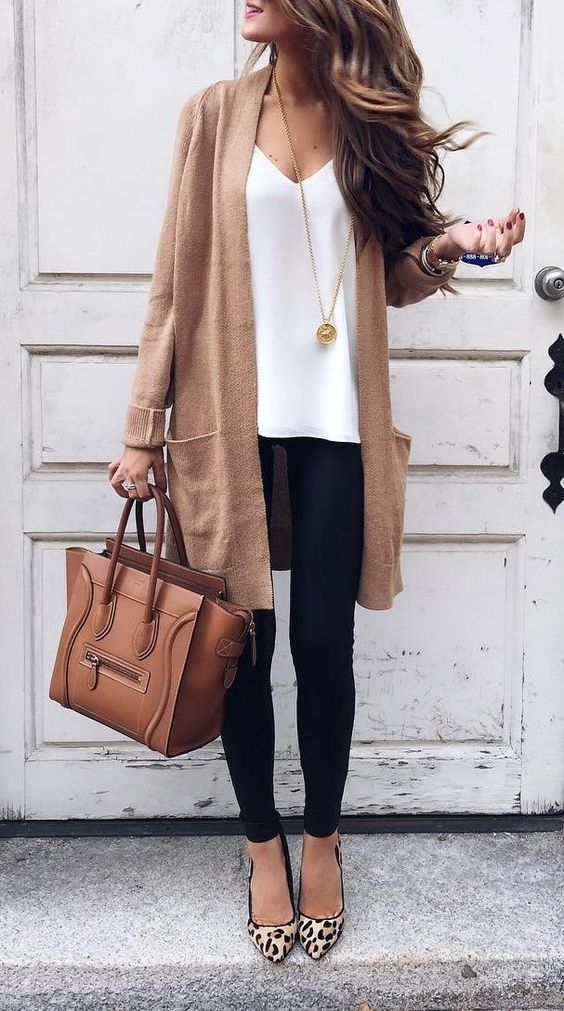 Leggings are just about the mot comfortable, casual piece of clothing you can put on that still looks presentable in a normal public setting. Plus, leggings have become so trendy that almost no one bats an eye anymore when you wear them to a friend's house or to the grocery store. Some women even wear their leggings to work.
Invest in multiple different pairs of leggings in various styles to take full advantage of this magical piece of clothing. Pair cropped leggings with a graphic tee and Converse. Wear high-waisted leggings with a fitted crop top. Try layering patterned blouses or even short dresses over leggings and complete your look with ankle booties.
7. Pick a Statement Piece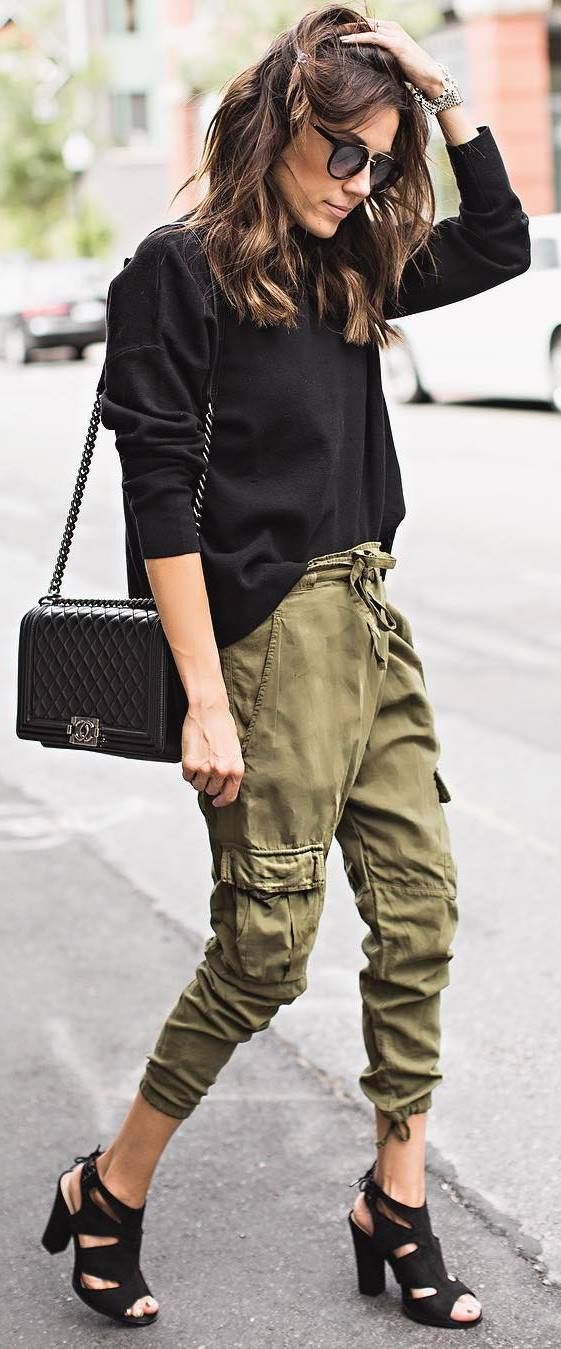 Every outfit benefits from a statement piece no matter how casual it is. A statement piece focuses your look and adds interest to what you're wearing. Statement pieces are especially important for more casual looks because they help keep a basic look intriguing and stylish.
Pair a patterned fashion scarf with high-waisted jeans and a crop top. Add a delicate pendant necklace to a blouse and leggings combo. Keep your statement piece simple but make sure it draws in your focus over the foundation of your casual look.
Putting together looks that are both stylish and casual can definitely be a challenge. It's hard to dress down while keeping up with the trends. However, there are many times in every fashion lover's life that warrant casual wear, so it's important to know how to look stylish without dressing up. Just keep it simple and comfortable and mix in a relevant trendy accessory or two to create a range of looks that achieve the perfect balance of stylish and casual.